How to Flip a Video in Windows FREE [Offilne and Online]
Flipping a video is quite important since we have active interactions with videos presently. In this article, we will discuss something about how to flip a video for FREE in Windows. We will introduce you to two ways. The first one is to use a desktop tool called WorkinTool VidClipper (It is simple, convenient, powerful and 100% FREE,) while the second is to try an online video editor–Clideo. Please start your reading now to learn the specific guides for each method and refer to our particular study of them.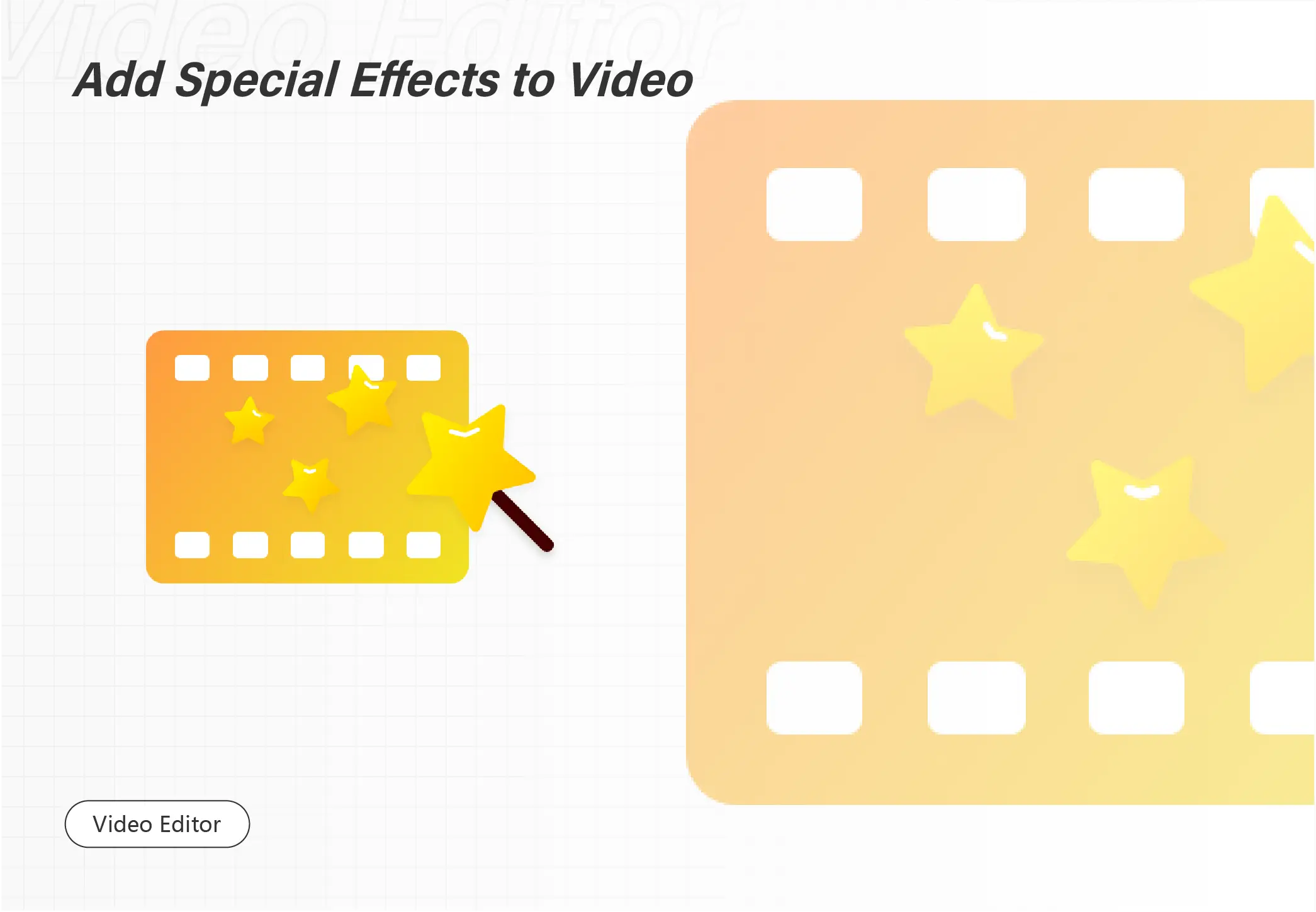 How to Flip a Video for FREE in Windows [Offilne and Online Guides]
Oops! Why is my video automatically flipped when its downloading completes? It is quite a normal question faced by the general public or a professional video editor who has frequent interactions with videos. Then another question will pop up accordingly–How can I flip my video back? Well, lucky for you. This article is here to provide everything concerning how to flip a video in Windows.
We will introduce you to both offline and online methods. Both of them prove to be simple, convenient and FREE. Now, here we go.
---
Things to Know Before Video Flipping
📌What is the difference between video flipping and video rotation?
Rotating a video refers to turning a video in any direction within 360 degrees. For example, in addition to the typical 90 degrees (clockwise and anticlockwise) and an upside-down effect, you can rotate a clip by an unusual degree like 23 or 176.
Flipping a video bears some similarities to video rotation. However, it usually means flipping a clip horizontally or vertically only. Horizontal flipping is also known as mirroring a video, which is a mission that video rotation is unable to accomplish.
📌Why do you need to flip a video?
On top of the situation that you need to turn your videos back, flipping a video, especially mirroring it, will sometimes add an artistic tone or create a sense of novelty to it. So if you are a frequent video lover or influencer on social media, you need to master the skill of flipping a video.
Hence, please read on to know the specific guides, both offline and online.
---
How to Flip a Video in a FREE Offline Way
It will undoubtedly be extremely convenient to use a practical desktop tool if you have long-term video issues. You may wonder which one to choose since the options vary in the market presently. Today, we will present you with a helpful one–WorkinTool VidClipper.
📕How to flip a video horizontally (mirror a video) or vertically via WorkinTool VidClipper?
1. Open VidClipper and then click the +New icon.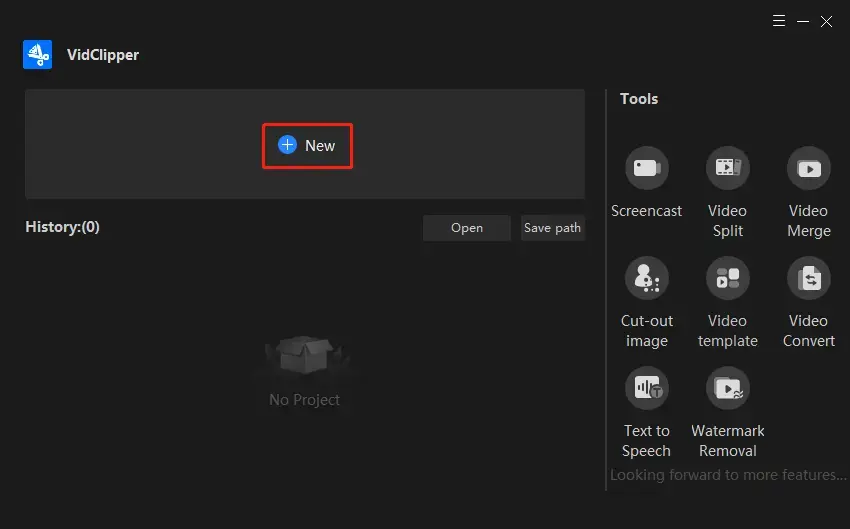 2. Hit Import to upload your video and then drag it to the editing bar.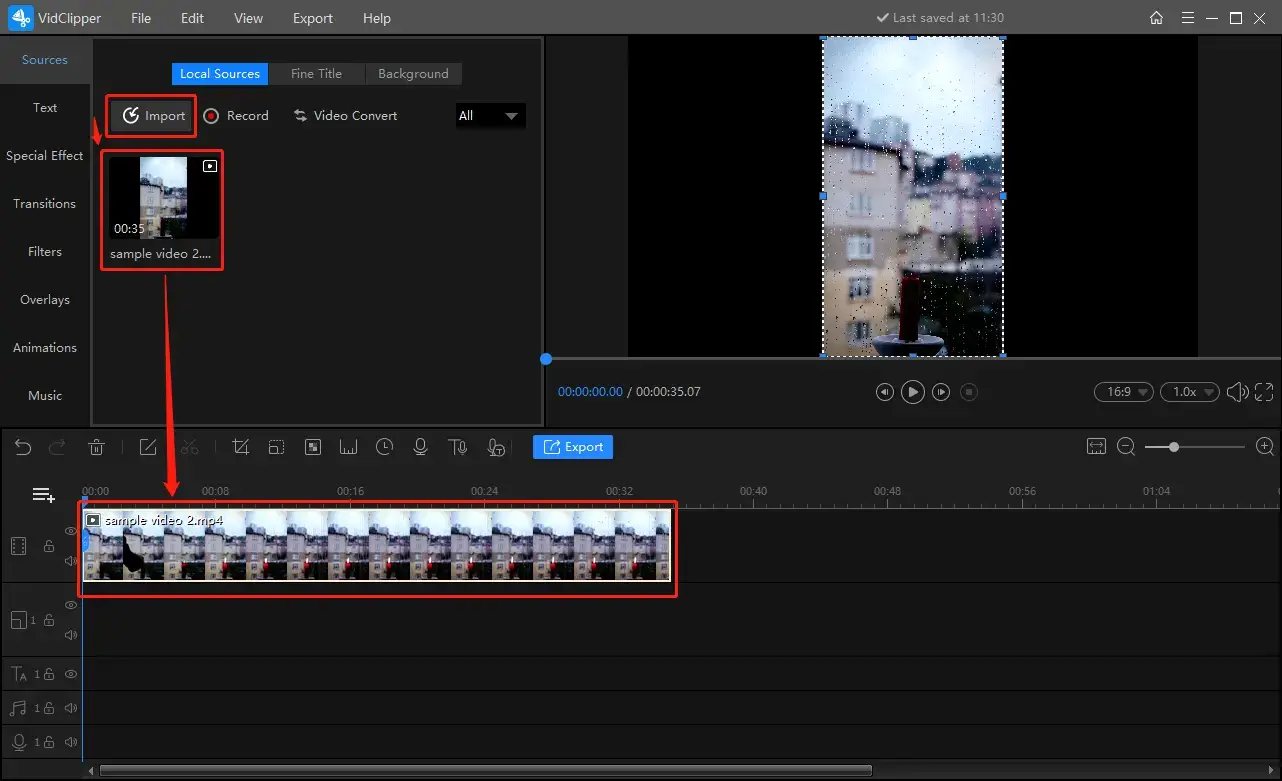 3. Click the video to activate the editing console and then find Flip.
4. Then select the two highlighted modes to flip your video horizontally or vertically.
(The left choice is horizontal flipping while the right one is vertical flipping.)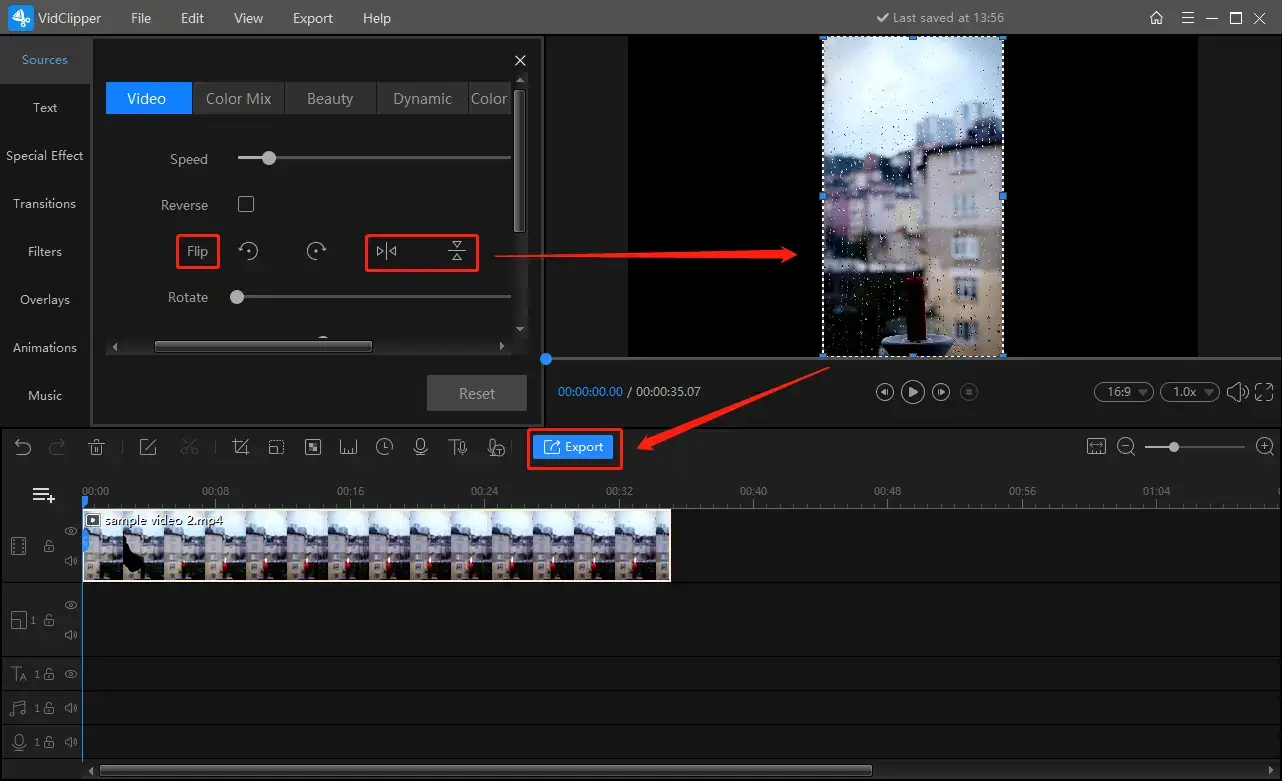 5. Click Export to get a flipped or mirrored video.
Here is the result.
Flip a video horizontally (mirror a video).
Flip a video vertically.
📕How to Flip a Video by 90 degrees through WorkinTool VidClipper?
1. Repeat the first three steps above.
2. Then select the two marked icons to flip the video by 90 degrees.
(The left option is 90 degrees anticlockwise while the right is 90 degrees clockwise.)
3. Click Export to make a flipped clip.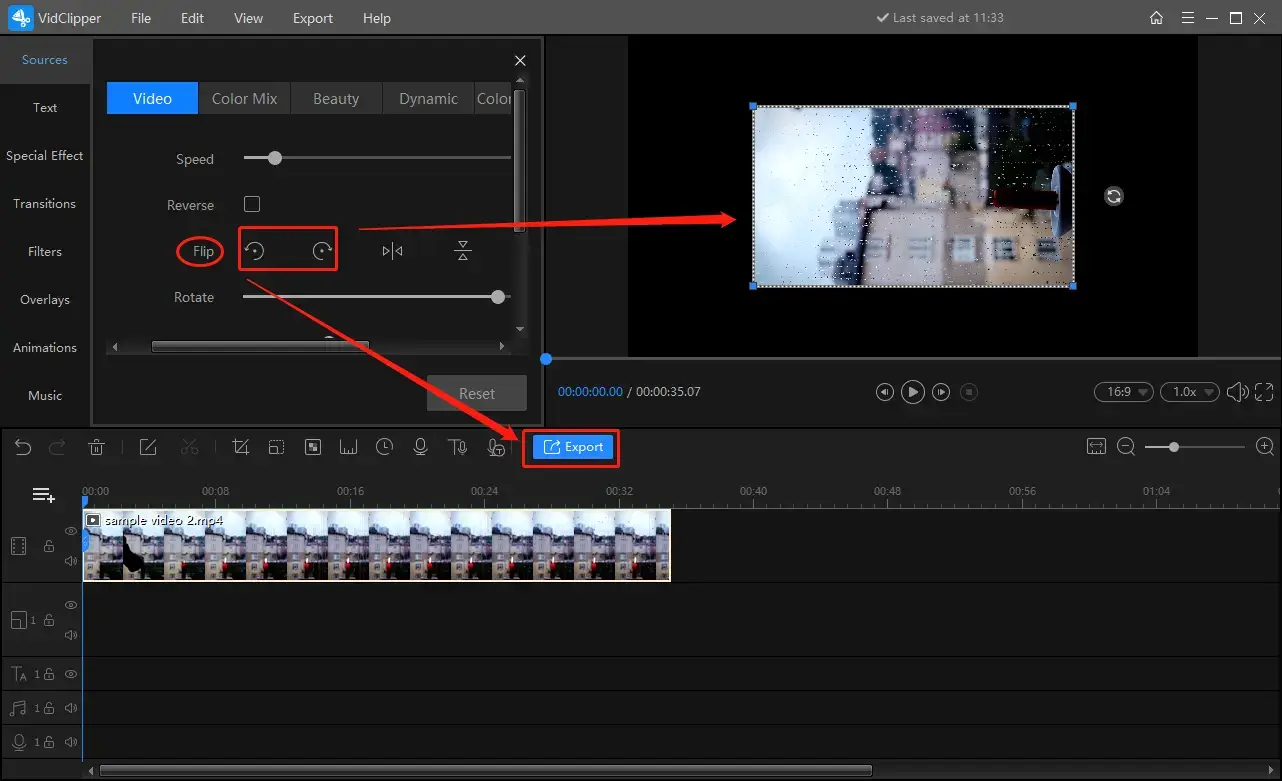 Please see the result.
Flip a video by 90 degrees (clockwise).
Flip a video by 90 degrees (anticlockwise).
📢Notes:
1). VidClipper allows you to customize your output in the following settings: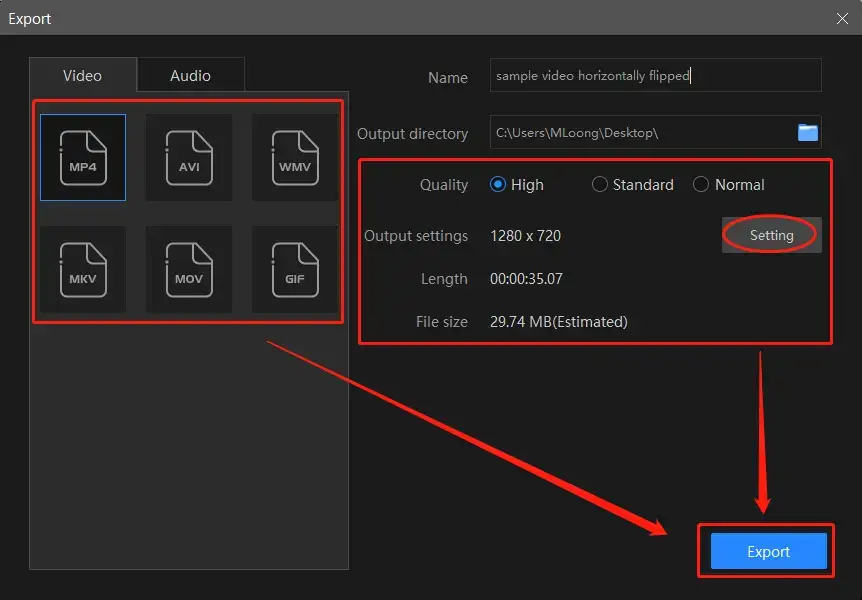 Video Formats: Six formats are there for you, so you can export your video to these formats: .mp4, .avi, .wmv, .mov, .mkv and .gif.
Video Quality: Three modes are available–High, Standard and Normal.
Additional Output Settings: On top of the default modes for video quality, you can further decide both the video and audio qualities with the help of these settings–Video (Encoder, Frame Rate, Resolution Rate and Bit Rate) and Audio (Encoder, Sample Rate, Channel and Bit Rate).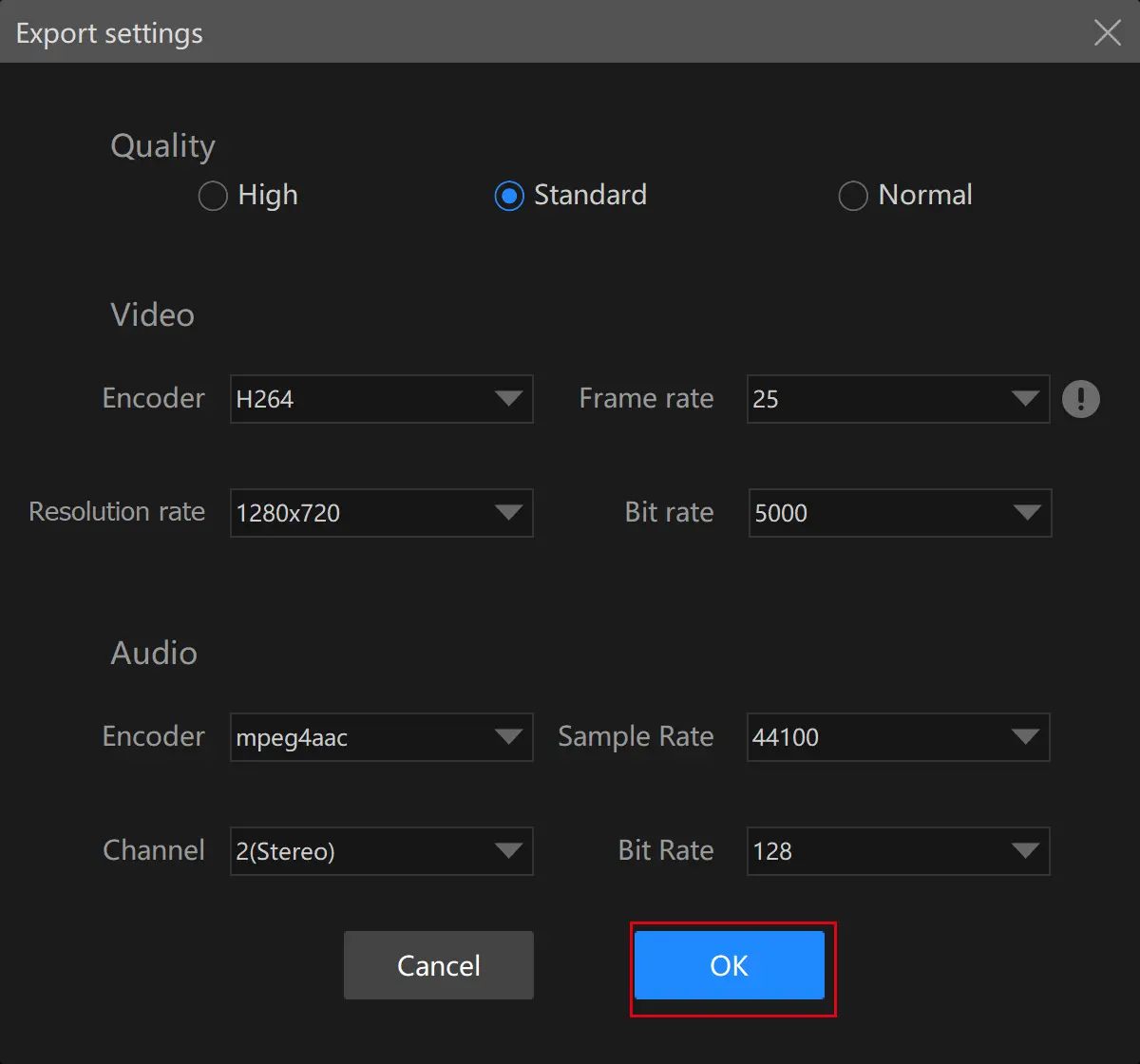 2). The additional editing features in the console are at your disposal. Hence, they will assist you in creating a more customized flipped video, from changing its background to reversing it.
3). You can personalize the reminder or the post-export status when your output is in the pipeline, including a ringtone reminder, PC shut down and no further operation.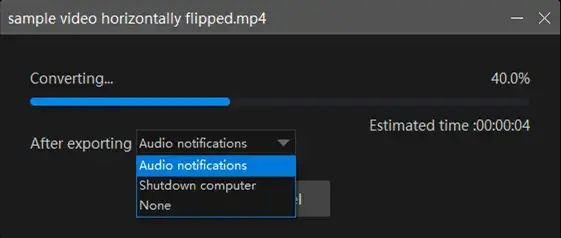 📣Additional Words
📌What is WorkinTool VidClipper and why should you choose it?
WorkinTool VidClipper is a piece of powerful and free video editing software. Inspired by lightweight and practical ideas, its designers will endow it with a simple-to-use interface suitable for beginners. However, it boasts multiple useful features as follows:
✂Quick Editing
✂Video Editing

Make a Video Clip (Video Splitting)
Video Templates for Common Scenarios
Video Watermark Removal
Apart from its simple usage and powerful features, these are the specific reasons for picking it:
Flexible Flipping Modes: You can flip a clip horizontally or vertically and edit a mirrored video.
Simple Flipping Process: Less than five steps will help you get a flipped clip.
Abundant Additional Editing Features: Your videos can be easily and instantly customizable through our various editing features, including 100+ stylish texts, 60+ filters, 300+ transitions, 70+ overlay effects, 200+ elements and 600+ sound effects.
Quick Editing Modes: Quick editing modes on the opening page are thee for you, such as screen recorder, video splitter, video merger, video background remover, video templates, video converter, text-to-audio converter and watermark remover.
High-Quality Guarantee: The output via WorkinTool VidClipper will be exported without losing quality.
100% FREE Currently: All the features of WorkinTool VidClipper are accessible without any license payment and compulsory registration.
Green:

There will be no advertisements in the course of your video editing and no intrusive watermark added to the outcomes.
---
How to Flip a Video in a FREE Online Approach
In this chapter, we will talk about how to flip a video online and free. Therefore, it is exceedingly suitable for those with short-term video problems or unwilling to download and install a third-party tool. When your primary intention of video flipping is to try an online video editor, we would like to recommend Clideo.
Clideo is a professional and practical free online video editor. With its simple interface, you don't have to be tech-savvy to edit your video, including video flipping. Also, it boasts an easy video-editing process and more than 20 video formats are optional for your output. What is worth mentioning is that it supports cloud device storage like Google Drive and Dropbox, in addition to direct download. However, a brand logo will generate on your output for its free version and you have to pay a license fee to remove it.
📕How to flip a video by Clideo?
1. Open Clideo, click All Tools and then find Flip Video.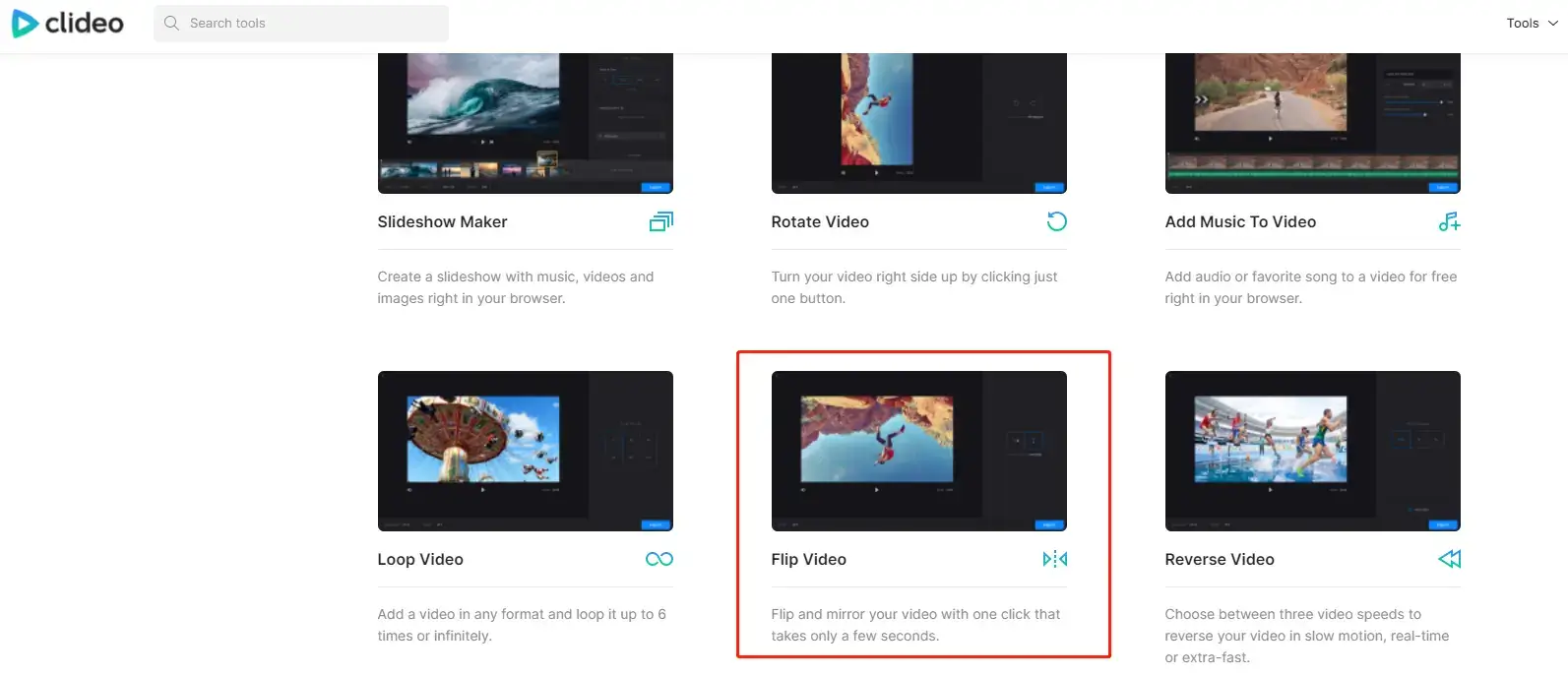 2. Then hit Choose file to import your clip.


3. Select the flipping mode (horizontally or vertically) and then click Export.
(The output format is customizable on the left corner of the page.)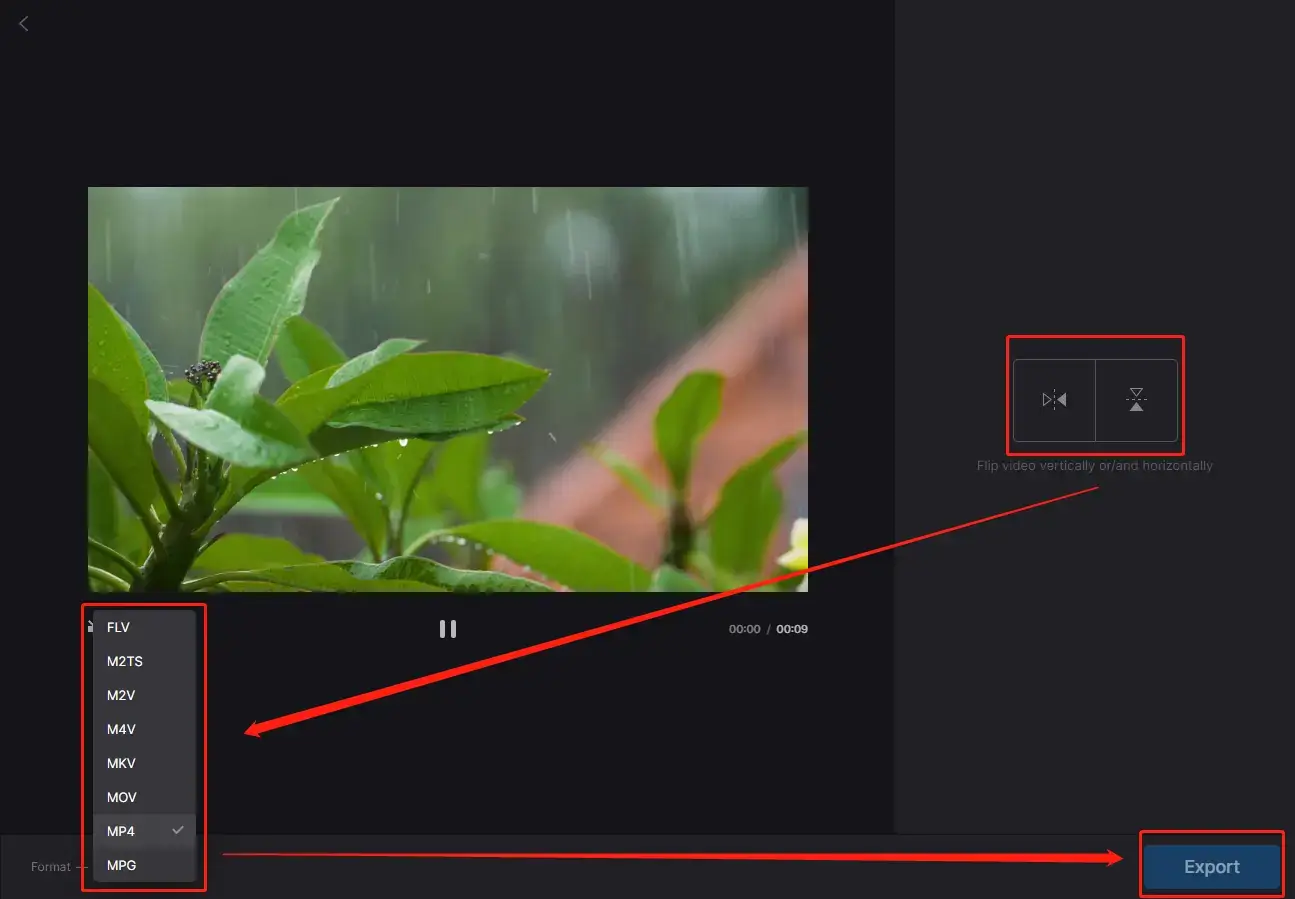 4. Then press the Download tab to receive your flipped video.
(Or you can choose to save it to your cloud device.)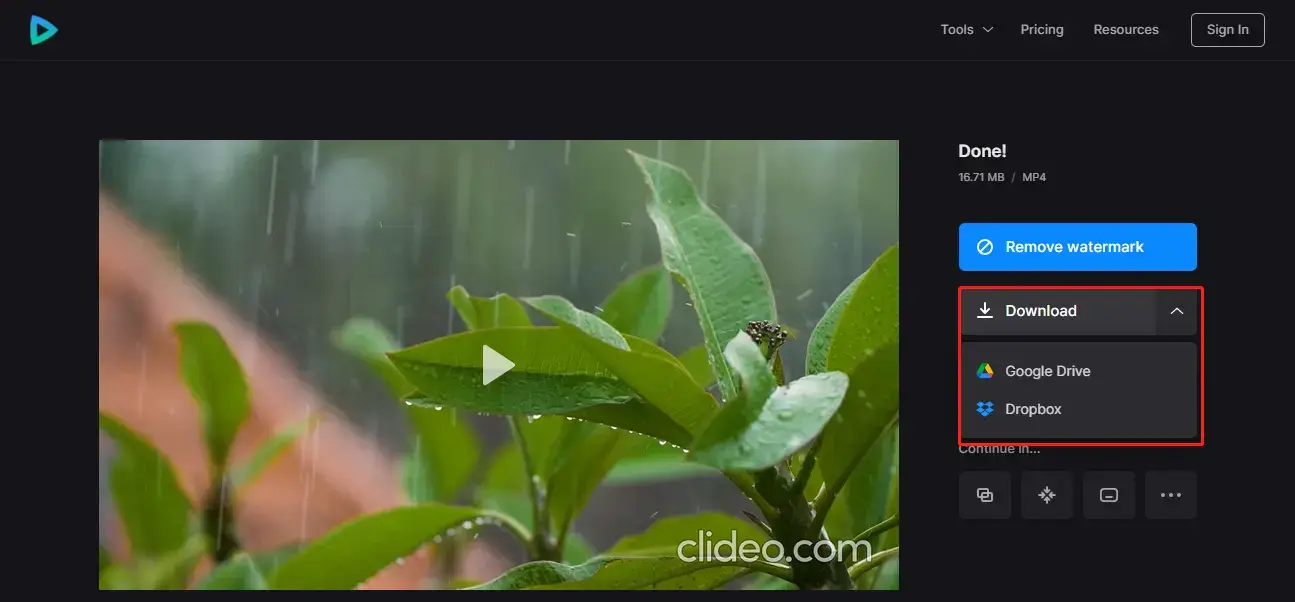 Here are the outcomes.
Horizontal Flipping
Vertical Flipping
---
Something More to Say
🙋‍♂️Here is our study of these two methods
| | | |
| --- | --- | --- |
| Features | VidClipper | Clideo |
| Interface | Lightweight and easy | Simple and convenient |
| Internet Access | No | Yes |
| Download & Installation | Yes | No |
| Price | 100% Free | Limited Free |
| Import & Export Speed | Instant | Fast but unstable (depend on the file size and internet status) |
| Flipping Mode | 4 (90-degree rotation clockwise and anticlockwise, horizontal and vertical flipping) | 2 (horizontal and vertical flipping) |
| Export Status | Directly exported to PC | Download required or saved to cloud devices |
| Output | High quality without any intrusive watermark | High quality with a brand logo watermark (free version) |
| Security | Guaranteed data privacy and information security | High-level security with premium encryption |
---
Wrapping up
That is all about how to flip a video for FREE in Windows in this article. We sincerely hope you can find an ideal solution when your relevant requests come. However, it is strongly advisable to give WorkinTool VidClipper a try.
Now, are you ready to flip your videos?
Products Reviews:
TrustScore
4
|
323
reviews