How to Add Subtitles to a YouTube Video for FREE in 2023
In this article, we will discuss how to add subtitles to a YouTube video for FREE. We have divided the theme into two topics: How to Add Subtitles to a YouTube Video Before Its Uploading? And how to Add Subtitles to a YouTube Video After Its Uploading? You will understand the useful tools and their guides for realizing these goals. Please read on to find out the specific information.
How to Add Subtitles to a YouTube Video for FREE in 2023
Video is now playing an increasingly important role with the advent of YouTube. Therefore, people are making use of YouTube videos to fulfill their different objectives, such as idea expression, product promotion and digital marketing. In order to make the contents fully understood, it would be better to use subtitles or captions to help the audience catch them on. So inserting subtitles into YouTube videos is a critical skill presently. Today, we will discuss how to add subtitles to a YouTube video for FREE.
---
Why Need You Add Subtitles to a YouTube Video?
As mentioned above, YouTube has become a "battlefield" for individuals and enterprises. The most purposes of uploading a video are to share a person's ideas, promote a company's image or undertake a video marketing strategy. Therefore, it is incredibly significant that the main contents of your videos are properly transmitted and comprehended. Obviously, subtitles or captions will be an easy solution to this problem.
Also, suppose the content in your video is presented in a foreign language. In that case, it is necessary to create subtitles in a universal language like English on your video for global users to understand it. Hence, the ability to add subtitles to a YouTube video is pretty essential nowadays.
In this article, we will discuss this theme with the following topics:
How to Add Subtitles to YouTube Video Before Its Uploading?
How to Add Subtitles to YouTube Video After Its Uploading?
Please read on to know the specific information.
---
How to Add Subtitles to a YouTube Video Before Its Uploading
There are many methods of generating subtitles or captions on a video before its uploading. However, using a handy tool will definitely be the easiest way to realize this goal. Since the options vary in the market, which one should you choose? Well, here, we would like to introduce you to a practical video editor–WorkinTool VidClipper.
📕A tutorial on inserting subtitles into a YouTube Video through WorkinTool VidClipper.
1. Open VidClipper and click +New to upload your video.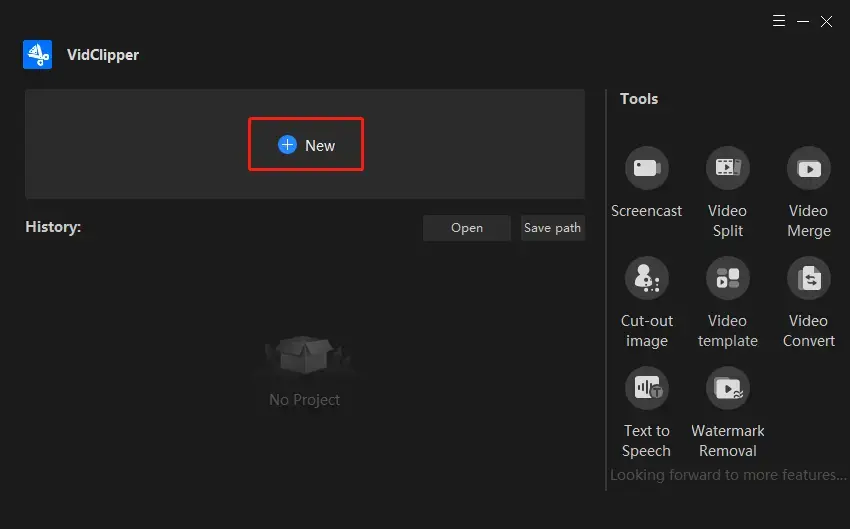 2. Drag the imported video to the first column.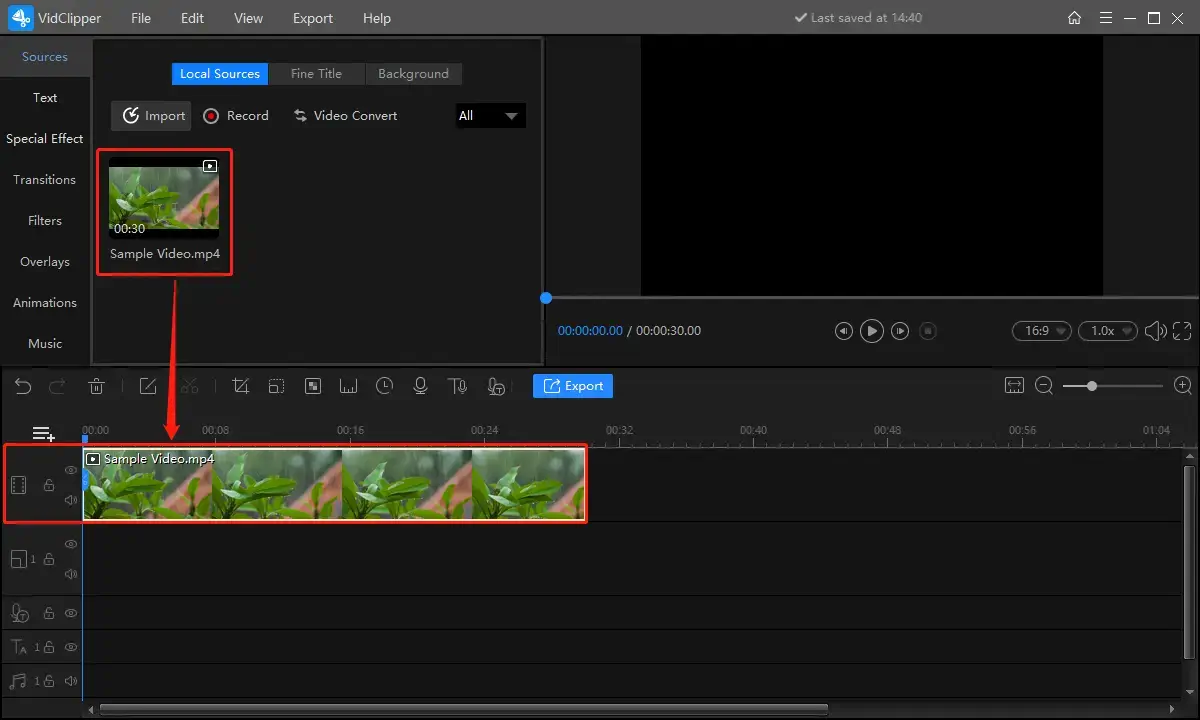 3. Find Text > Add Subtitles.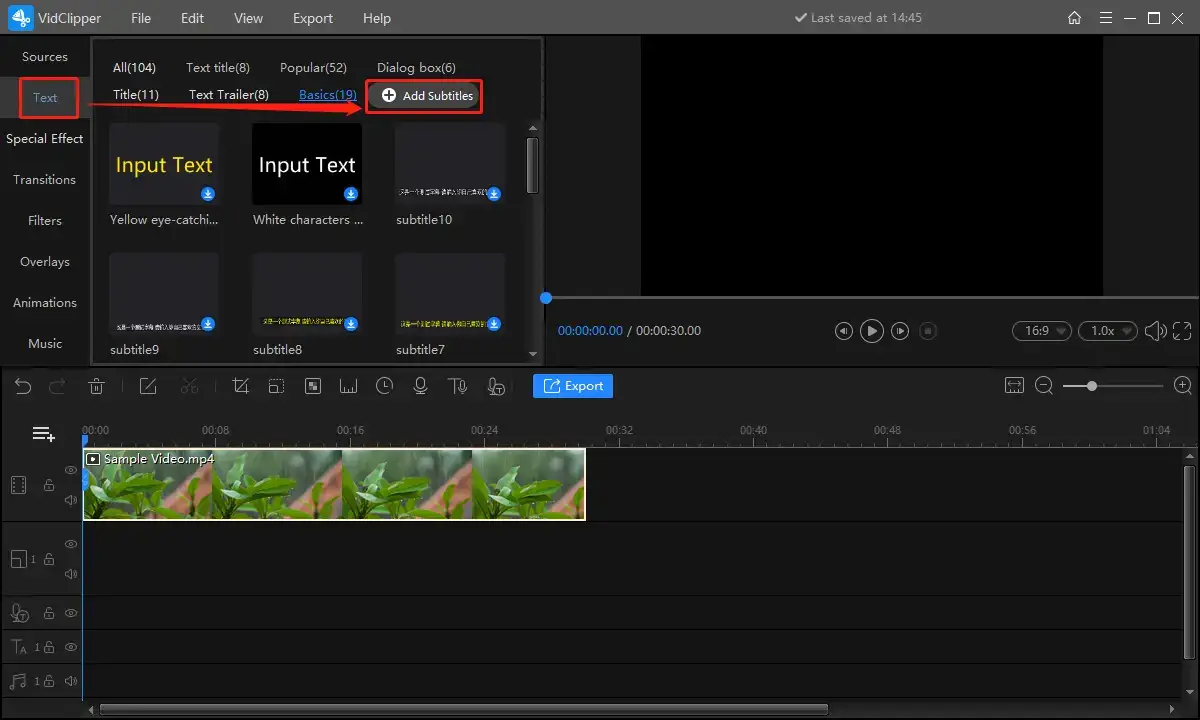 4. Enter your subtitles and customize them through all the adjustment features.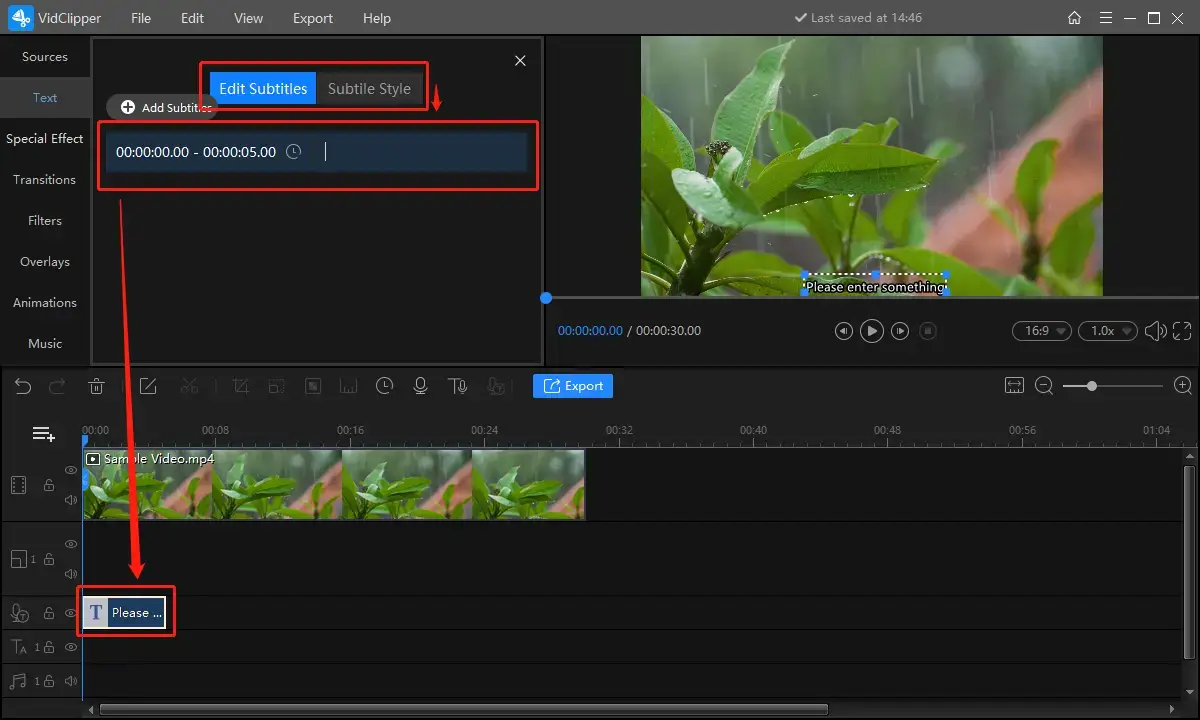 5. Click Export to get your subtitle-added videos.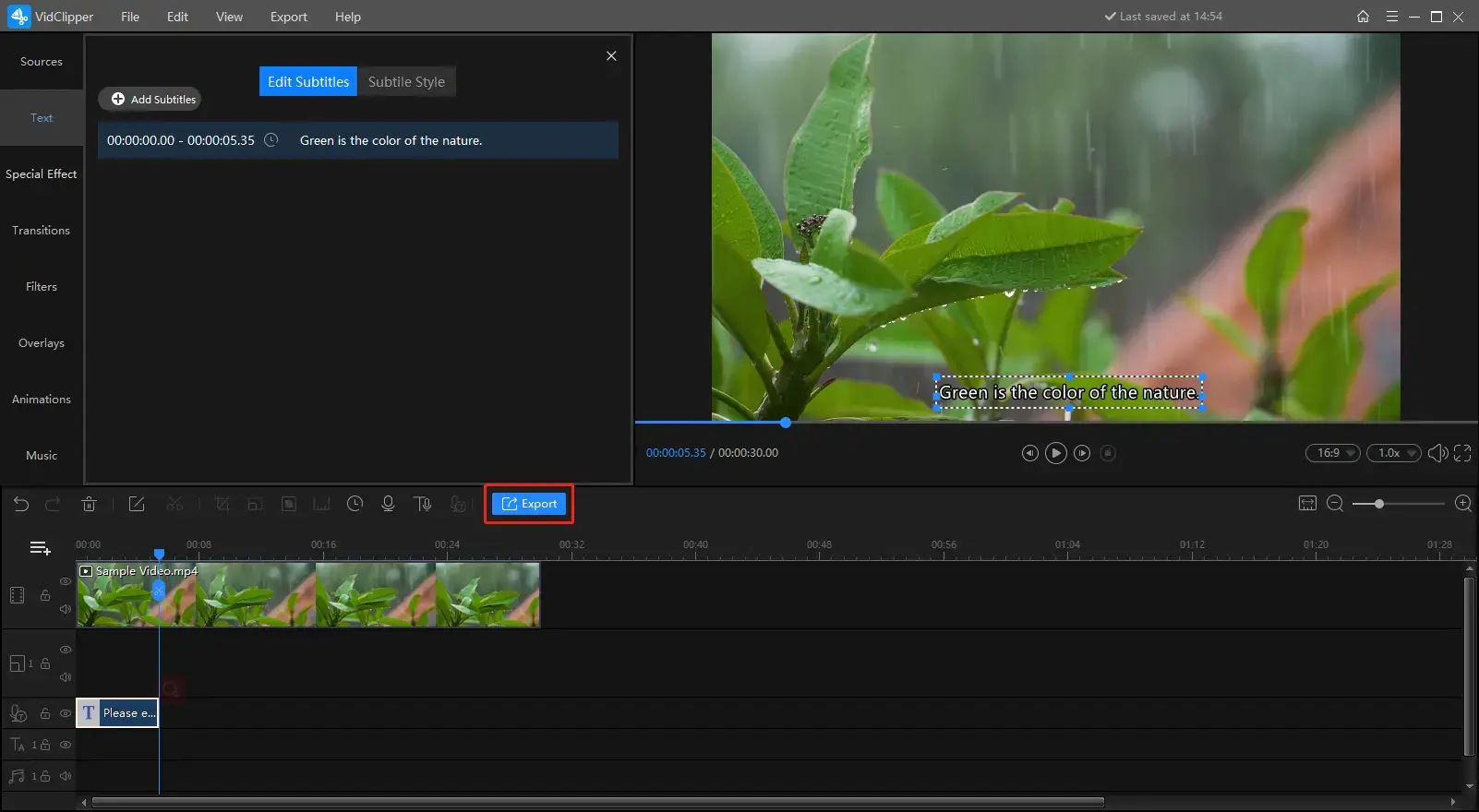 Here are the results.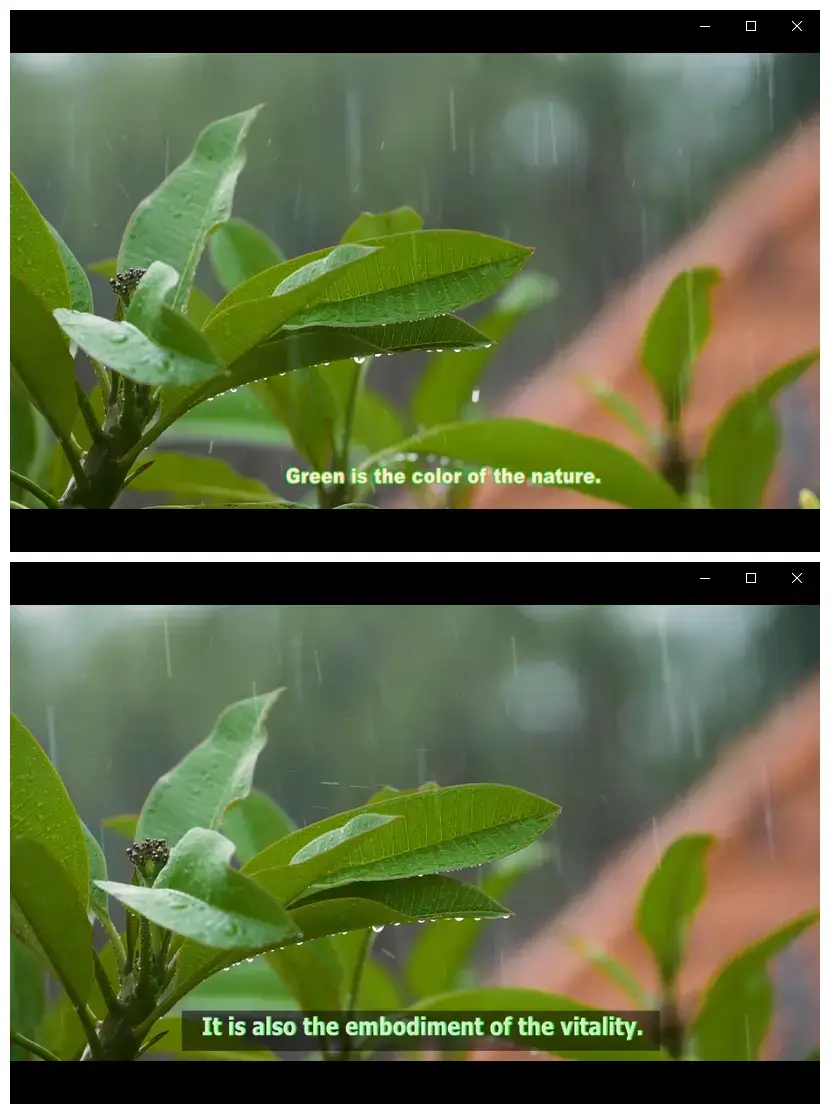 📢Notes:
1. The duration of your subtitles are totally adjustable and there are two ways:
🔑Click the clock-like icon > change the start time and duration in the new window.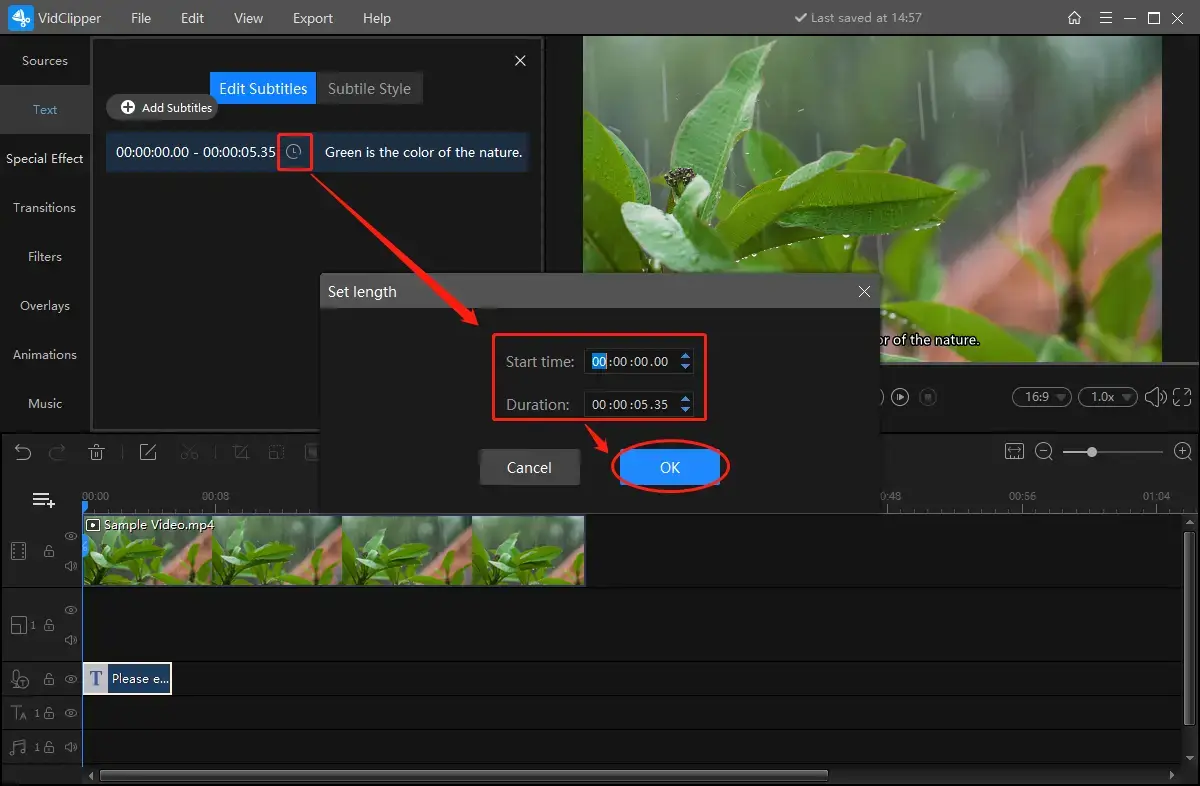 🔑Drag the progress bar starting with T to decide the final subtitle duration.

2. You can customize the subtitles with the help of the feature–Subtitle Style. You make the following alterations: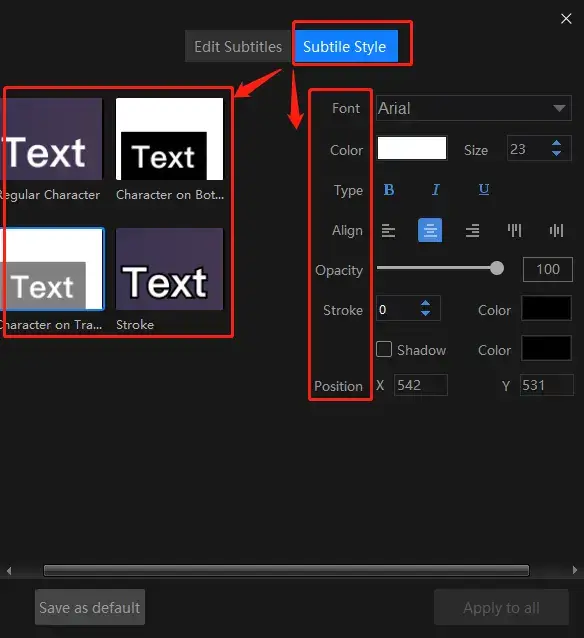 Subtitle Background: Four background styles are addable to your subtitles: plain background, black background, gray background and stroke.
Font, Color, Size and Type: You make these changes to export outstanding subtitles. Type refers to bold, italics and underline.
Align: The presenting direction of your subtitles are changeable through this feature, such as horizontal and vertical.
Transparency: You can deice how transparent your subtitles should be
Stroke: The edge of your subtitles will be made bold and its color can be adjustable.
Shadow: You can "decorate" your subtitles with shadow and its color is entirely up to you to decide.
Position: It is alterable by either adjusting the X and Y parameters or dragging your subtitle box directly in the video.
3. The output is customizable with the assistance of the following choices: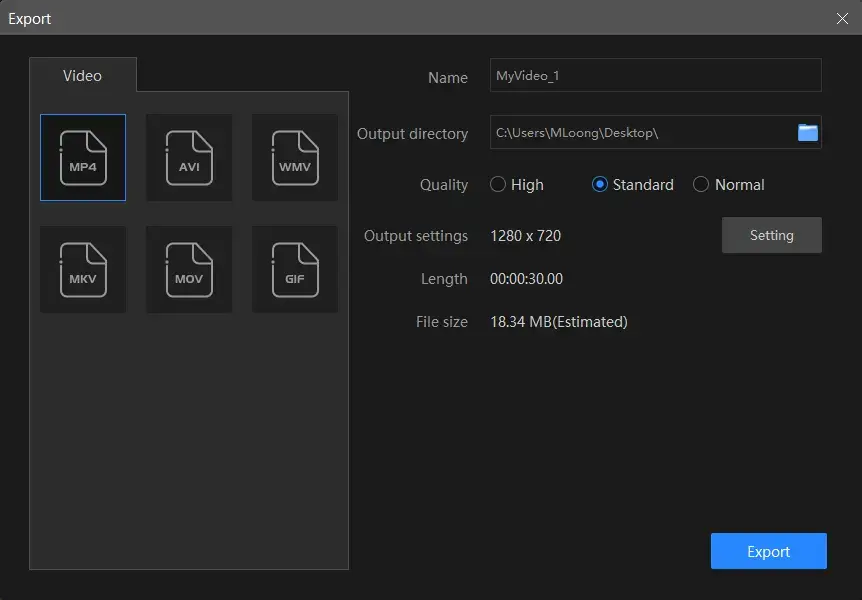 Video Formats: Six formats are optional based on your needs: MP4, AVI, WMV, MKV, MOV and GIF.
Video Quality: Three standards are available, including High, Standard and Normal.
Output Settings: Further video parameters can be adjusted to export a more customized video, such as video resolution and audio bit rates.
4. You can customize the notification settings during the output export; for example, ringtone reminder, PC shut down and no further operation.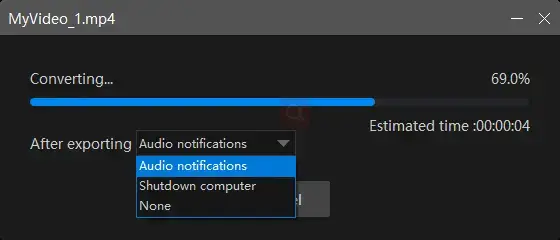 📝Additional Words
📌What is WorkinTool VidClipper?
WorkinTool VidClipper is a powerful video editor designed to solve nearly all your problems concerning video editing. Besides, it is also a video converter, screen recorder, text-to-audio converter, video watermark remover and more. Much as there are so many features in this tool, its designers still strive to make it lightweight and simple for beginners.
In addition to basic video editing (video trimming, color transformation and audio adjustment), WorkinTool VidClipper provides you with multiple features to customize your videos. When it comes to subtitle insertion, you can determine the duration of each subtitle and its style.
Therefore, you can make your videos conspicuous and gripping with the unique subtitles you set. Furthermore, your video project will be saved in the tool and can be retrievable at any time. More importantly, WorkinTool VidClipper is entirely FREE for users currently. Hence, all its features are accessible without a license payment and compulsory registration.
📌Why should you choose WorkinTool VidClipper?
Lightweight and Simple: WorkinTool is lightweight enough to take up little PC space. Also, it boasts an easy-to-use interface with clear instructions on some of its feature pages, so even beginners will find it simple and convenient to use.
Multiple Editing Features: Your videos can be easily and instantly customizable through our various editing features, including 100+ stylish texts, 60+ filters, 300+ transitions, 70+ overlay effects, 200+ elements and 600+ sound effects.
Quick Modes for Some Editing Functions: You can quickly split your video, combine your clips, remove your video background, convert video and text to audio, remove video watermark and more with the tools listed on the opening page.
High-Quality Guarantee: The output via WorkinTool VidClipper will be exported without losing quality.
Completely FREE currently: You are entitled to all the features of WorkinTool VidClipper without any license payment and personal registration.
Green Without Ads and Intrusive Watermark:

There will be no advertisements in the course of your image transformation and no intrusive watermark added to the outcomes.
---
How to Add Subtitles to a YouTube Video After Its Uploading?
What can you do if you have uploaded your video onto YouTube? It will absolutely be cumbersome to download and re-upload it after the subtitles are added. Here is a quick way to help you with this situation–YouTube Studio.
YouTube Studio is the official editing console for YouTubers. It makes basic video editing possible when your videos are uploaded onto this platform, including subtitle creation.
📕Please read the guide for adding subtitles to video via YouTube Studio.
1. Open YouTube and click your account icon > YouTube Studio.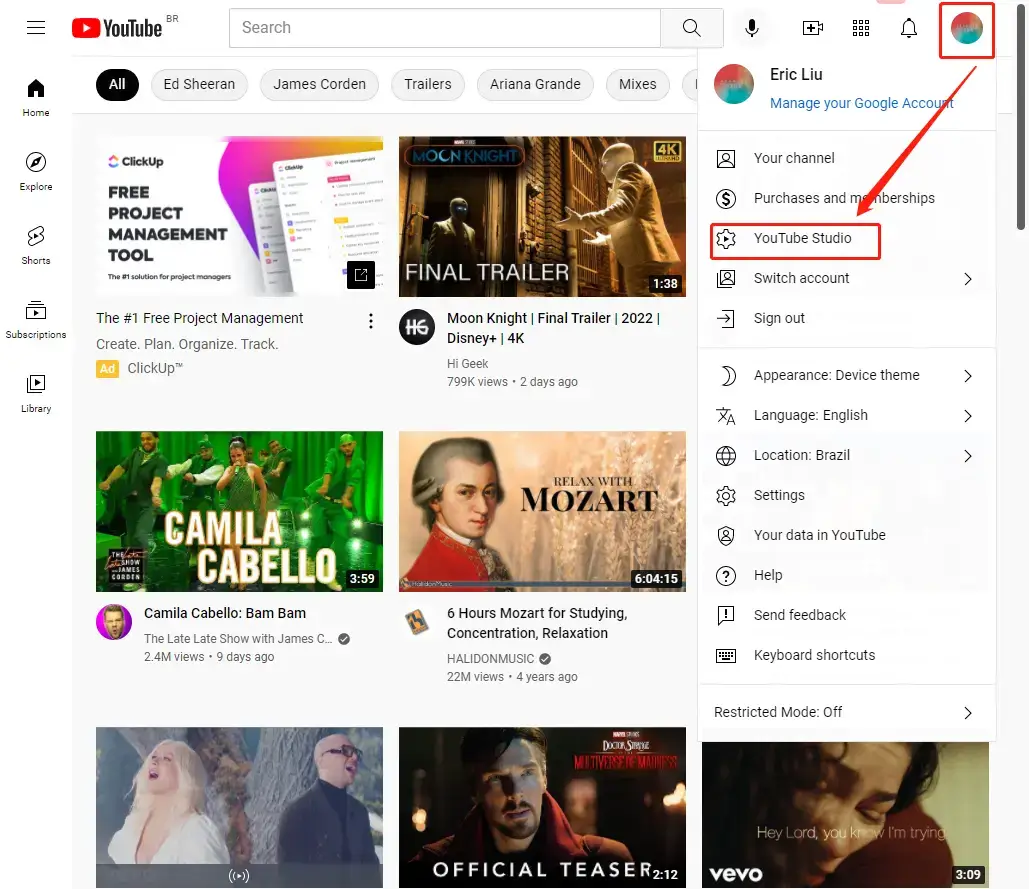 2. Find Subtitles in the left toolbar.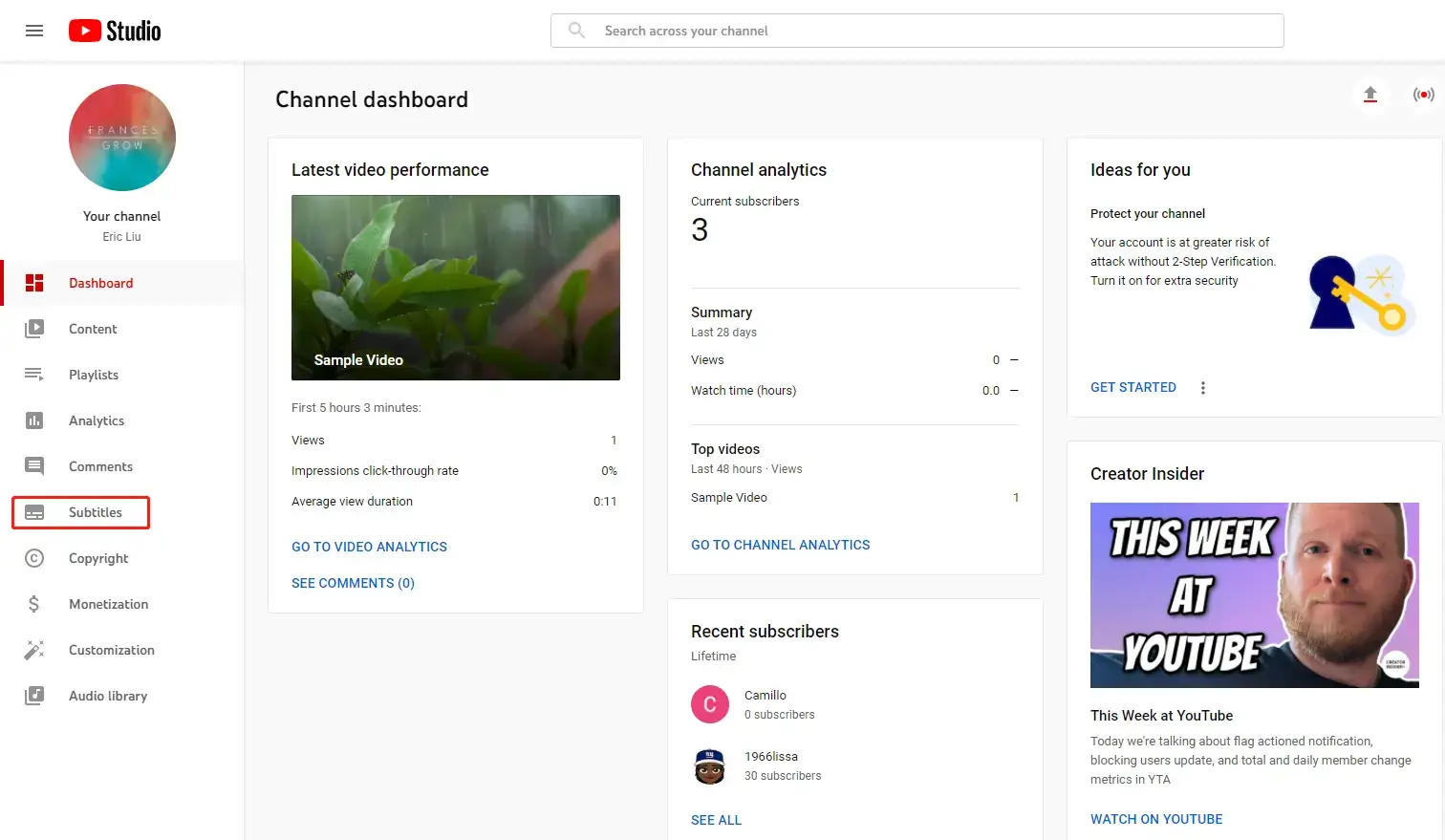 3. Choose the video to add subtitles and set the language.


4. Click ADD below the Subtitles.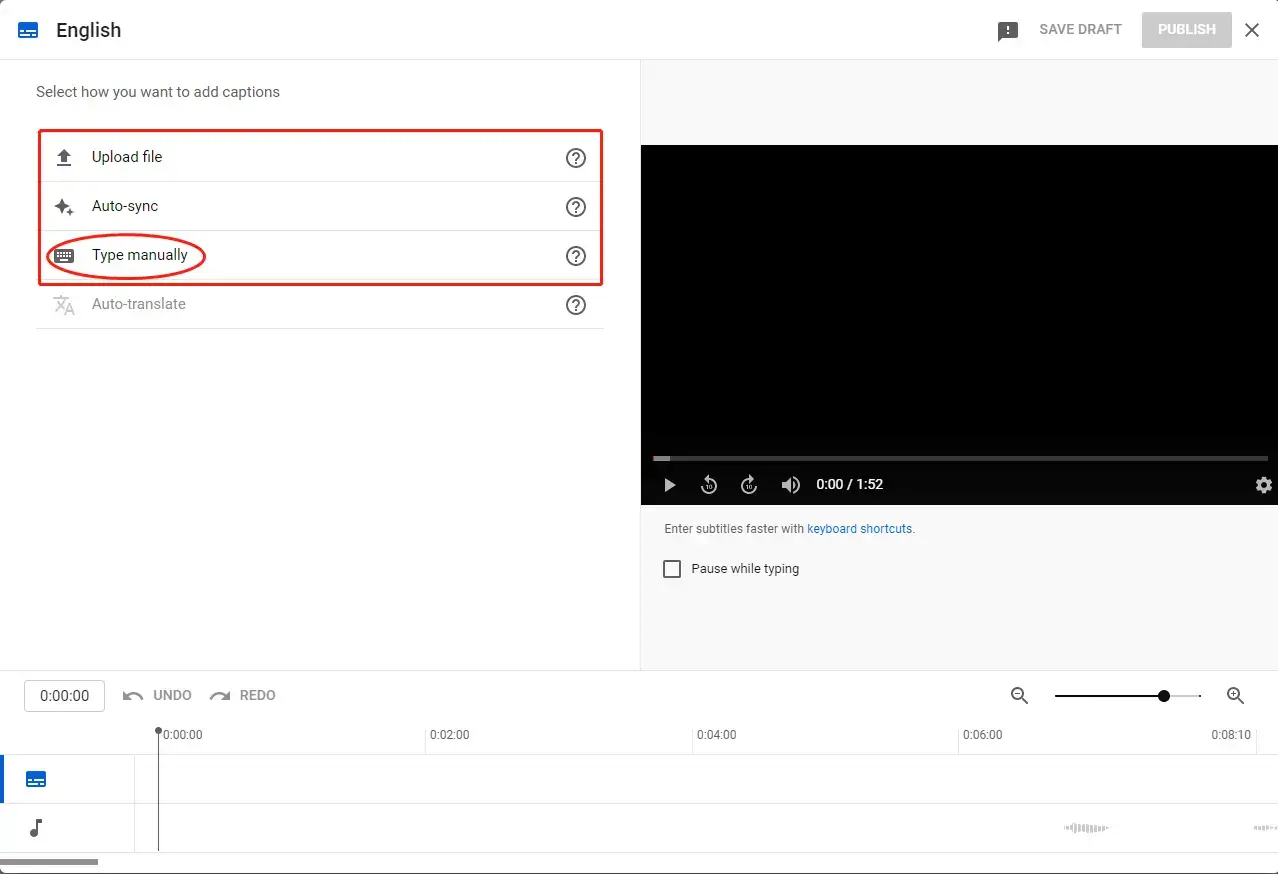 5. Choose one of the three ways to generate your subtitles.
(Taking Type Manually as an example)

6. Type your subtitles in the column, adjust the duration and then click PUBLISH.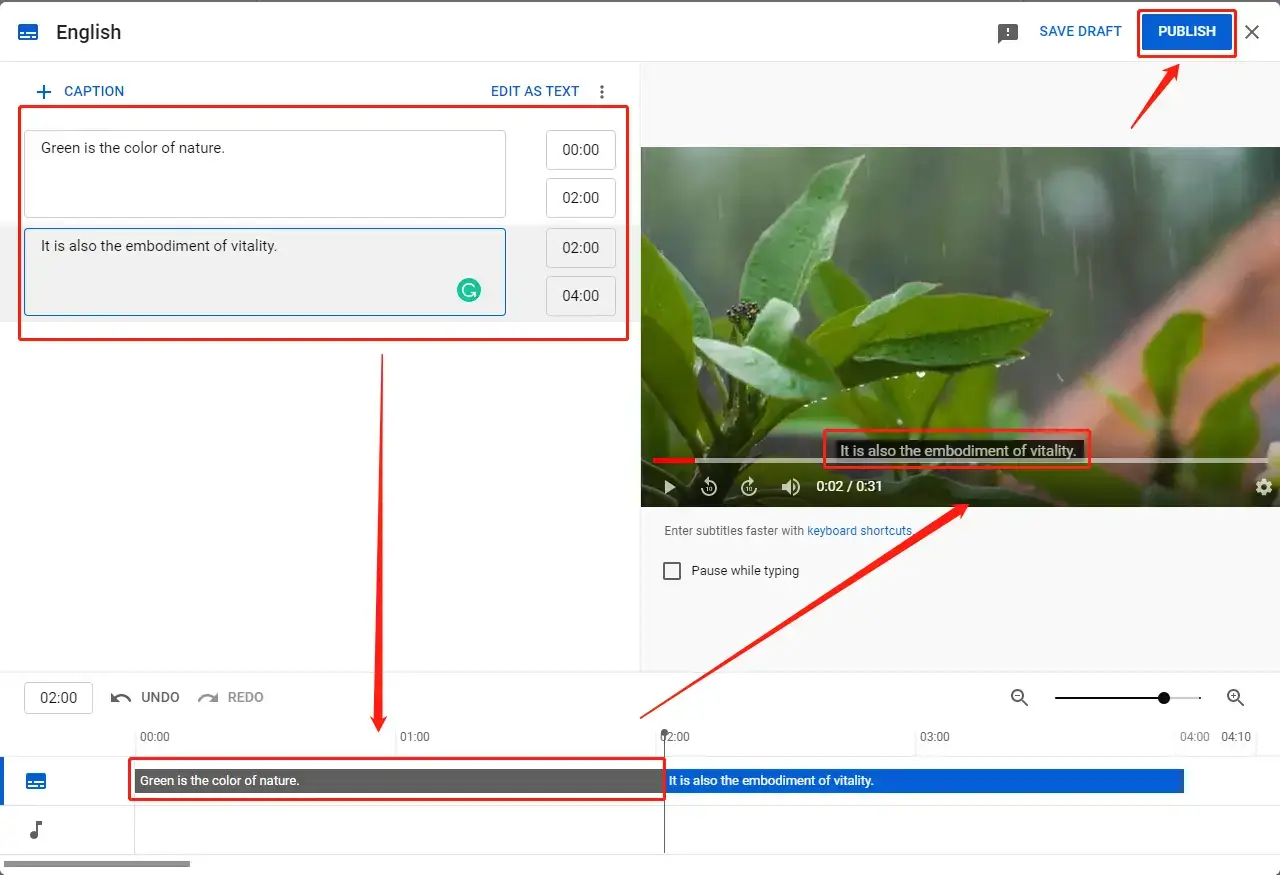 Please see the outcomes.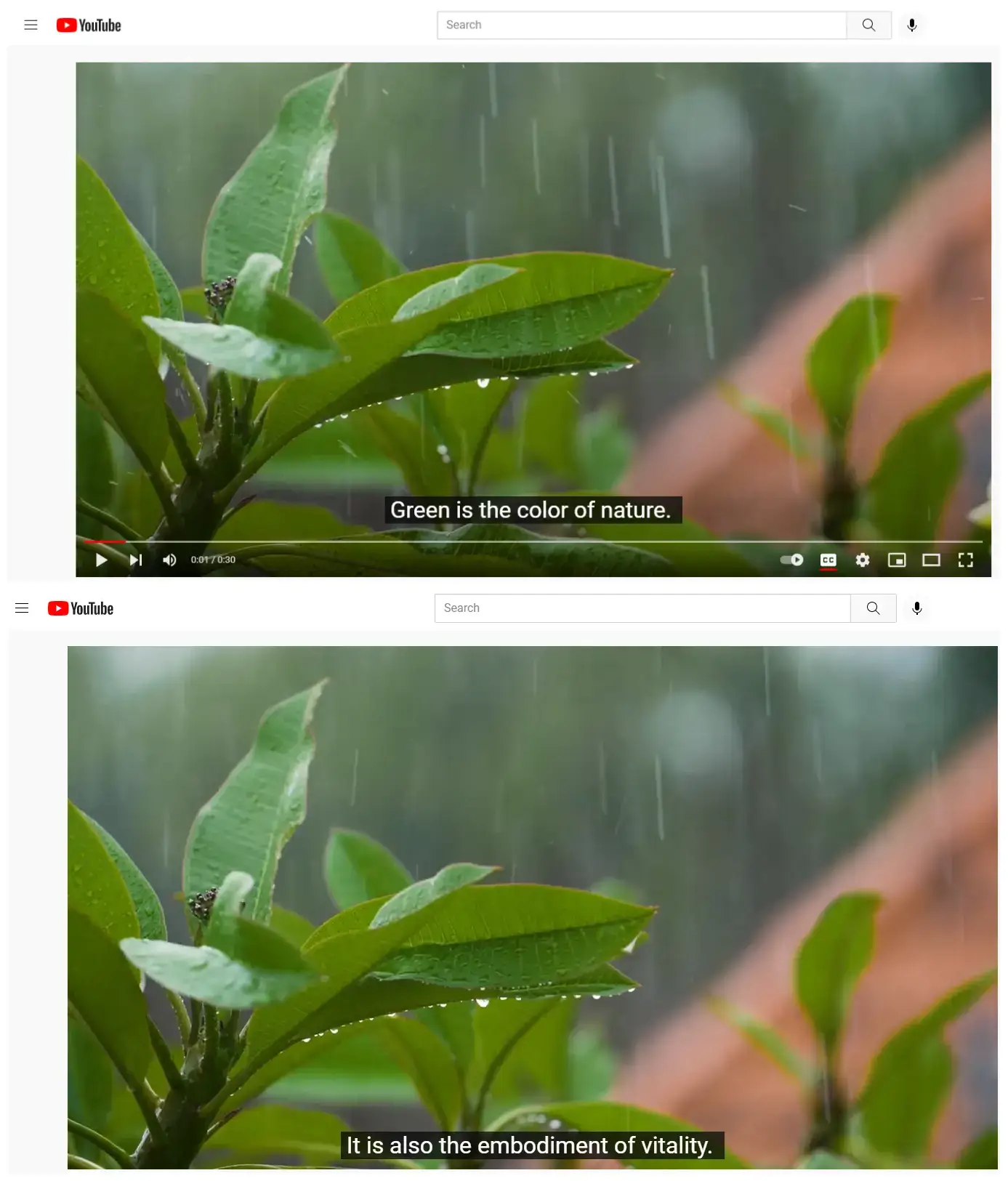 📣Notice:
1). Click + CAPTION to insert more subtitles.
2). There are three modes to add captions:
Upload file: Choose this feature if you have made your captions in advance.
Auto-sync: This function is suitable for a video with a speech in your set caption language. You won't have to type every word manually as the transcript will be identified by YouTube, and all you need to do is to proofread it.
Type Manually: You can create your content through this option by typing your words directly in the console.
3). You can either change the parameters beside each caption or drag the text progress bar to adjust its duration.
4). SAVE DRAFT is a valuable feature to keep your work safe from file loss.
Here is some more specific information for your reference.
💖Good News
💔Bad News

No third-part tool involved
Three modes to add subtitles
Easy process for caption creation
Direct alteration on uploaded YouTube Videos

Caption styles unchangeable
File loss possible without clicking SAVE DRAFT during an internet breakdown
---
Final Thought
Adding subtitles to your YouTube videos is a friendly action for your audience and subscribers as they will have a clearer and more precise understanding of your content. We sincerely hope you can find an ideal solution when you finish this article. However, it is strongly advisable to give WorkinTool VidClipper a try.
Now, are you ready to insert subtitles into your YouTube videos?