How to Clip on PC Fortnite Without Lag [2 Free Ways]
Fortnite is a cross-platform online popular game. Loved by a major group of players. It also comes with its video game teaching, strategy, and funny moments highlights. These videos are popular with gamers. So have you ever thought about recording your own game moments? Here we provide two free ways to teach you how to clip on PC Fortnite. One of them is to use WorkinTool Video Editor – VidClipper. With its powerful function, Every frame of the game was saved. Most importantly, it's completely free to use. Just download and experience it right now.
🎥 How to Clip on PC Fortnite Without Lag
Do you want to know how to clip on PC Fortnite and make your own videos? In this post, we will show you two simple ways to get your game recorded without lag. Let's find out together.
Fortnite since its release in 2017, has always been one of the most popular online video games. During these five years of development, Fornite has become more and more famous and brought a growing number of other players to the continent. Not just Thor and Batman, Jinx from League of Legends came as well. There were even concerts during the game. The guest list includes Travis Scott, Marshmallow, and Ariana Grande. Anyone who didn't like the game was drawn to the game's concert, enough to see how successful Fortnite could be. And I am pretty sure you must more or less have seen great Fortnite videos on YouTube or TikTok. Whether it is a highlight reel or a funny scene, there are always a lot of comments below.
How to Clip on PC Fortnite by WorkinTool
Besides recording highlight moments and sharing them with others on social media, recording your gameplay and examining the video can also help you to realize where you have made mistakes and how can you improve your gameplay performance. That's also a reason why many people enjoy watching videos from professional players on YouTube or other media platforms – to learn how to improve themselves. On the off chance that you are trying to find a perfect solution to how to clip on PC Fortnite to make your original gameplay clip. How about WorkinTool Video Editor – VidClipper.
💡 The Easiest Steps to Record Fortnite
1. First, you need to install and launch VidClipper on your Windows system.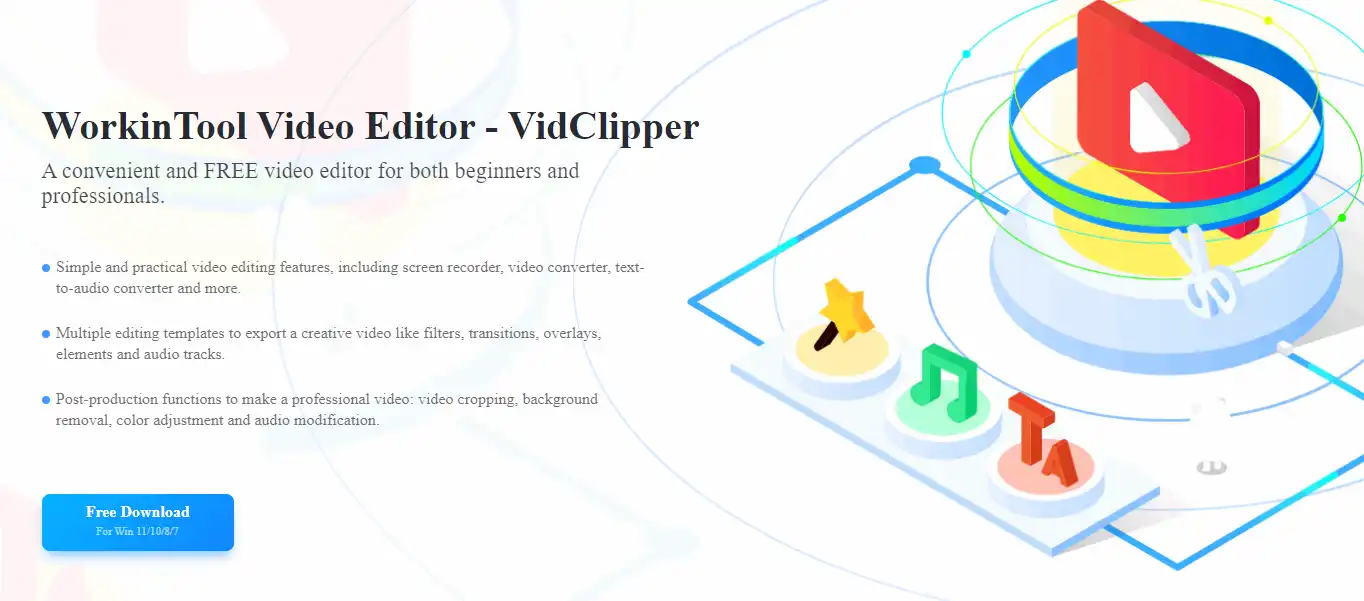 2. After opening, find the Screen recorder button on the main launch Window, and it will take you to the video recorder of VidClipper.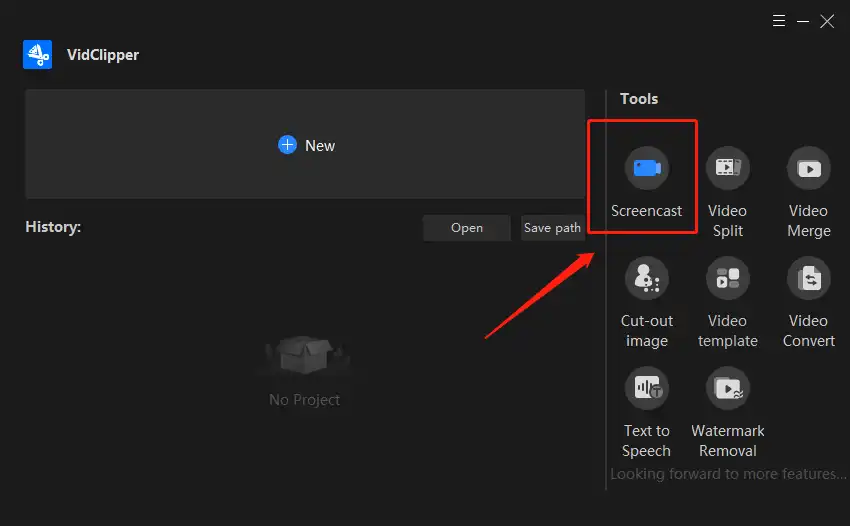 3. Then you need one more step before truly recording, to set up the screen recording options. Due to your personal gaming habit, you can customize if you want to record the whole screen or a specific area and also the video quality. Of course, there is an audio setting as well. As a player, you can decide if you want to record your game with the sound from your microphone or computer. After you have set up these video and audio settings that might have an effect on your video, you can start to record now.
📣 Notice:
(In fact, in addition to the settings described above, it also has built-in mouse tracking and desktop brushes, and other functions. We didn't mention them here because it doesn't help with gameplay recording. So if you're interested you can check it out in our specific article on Screen Record with Voice on Windows.)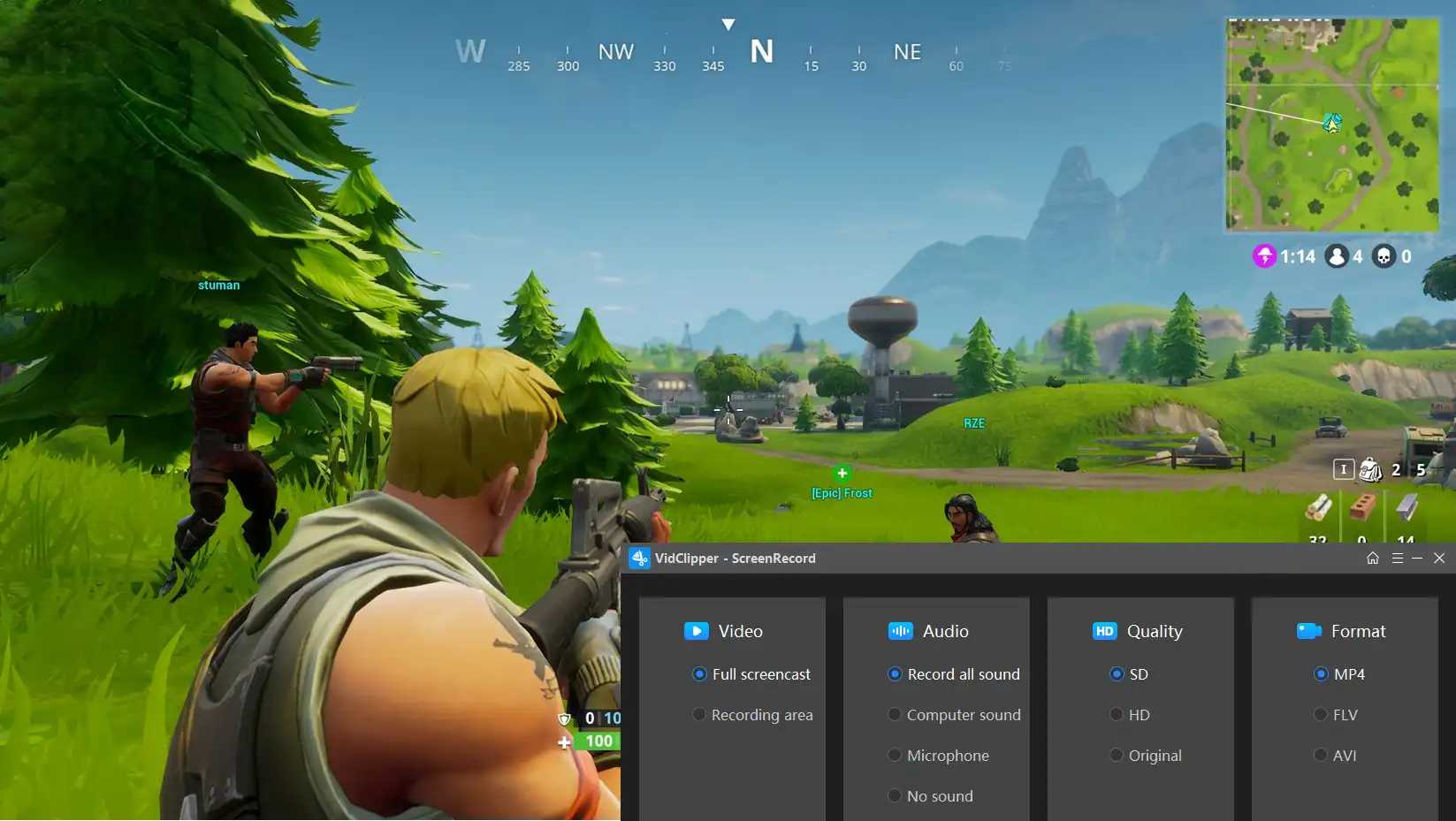 4. Last, once you have clicked the Stop button, a window will pop out telling you if you want to open it now or add it to clips.  If you choose to add to clips, you will find your new recorded video in the Video Editor media source. So, here you can drag it to the timeline and make it a little bit better for later uploading to social media. Once the clip is finished, you can also use the Export button to get it out.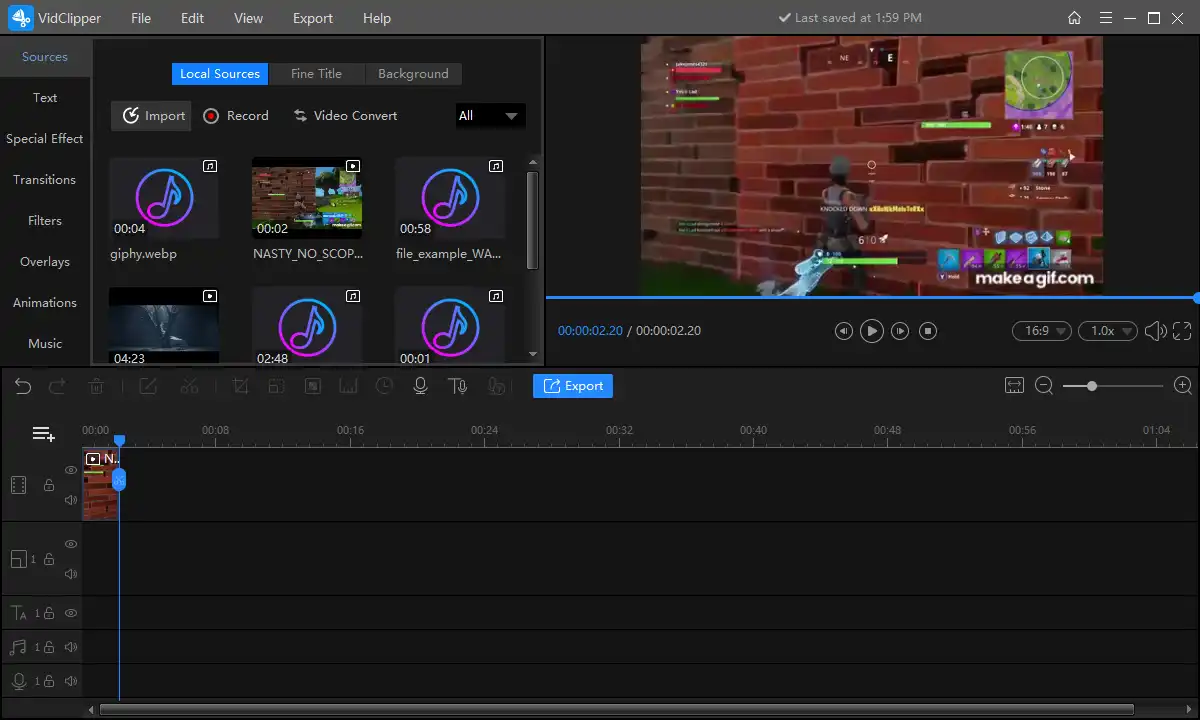 📞

Why Choose WorkinTool
As you have seen above, WorkinTool Video Editor is an all-in-one video software. In addition to the screen capture and video editing features mentioned above, users can do a lot of video processing with it. For example, we can use this software to transcribe audio to text, which is very convenient for TikTok clips. And removing the background of the video is also available.
With so many sophisticated tools all rolled into one video app, you'd think it would be pretty specialized, hard to use, and even expensive. On the contrary, it is very user-friendly and totally free. Prior to development, WorkinTool knew that screen capture software on the market was either too costly or difficult to use. So in order to simplify the cumbersome steps, its interface design is particularly clean, users can in three steps complete a video recording work, and with the editing function. Most importantly, its use is completely free of charge without any limit.
How to Clip on PC Fortnite my Xbox Game Bar
There's also a built-in software tool on Windows 10 that can help you record clips on PC Fortnite. Xbox Game Bar was first designed to record users' gameplay performance when on a PC or through the Xbox console. So it's perfect for recording games. However, it is only available on Windows 10 and 11. If your PC doesn't meet the requirements, maybe you need to find another way to capture your screen.
Now, let's simply glimpse how it works.
🎮 An Alternative Way to Record Fortnite
First, go to Settings > Gaming > Xbox Game Bar and enable the keyboard shortcuts. Because you need to open it when the game is on. So, maybe customizing a hotkey to launch this recorder is the best choice.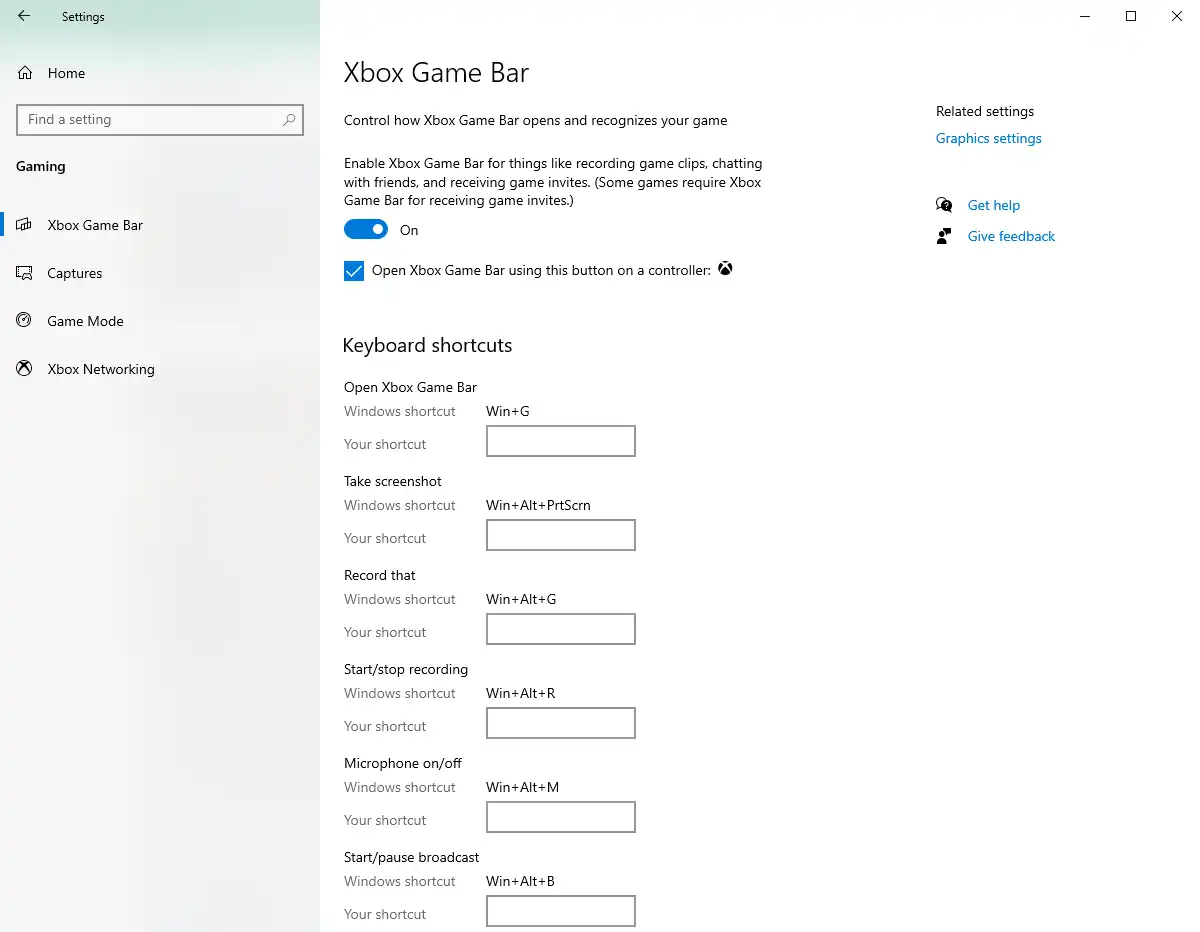 Then, you need to customize the screen picture in order to get the best recording experience. I won't go into the details, but you can find the most detailed description on the Windows website. You can use hotkeys to start and end a recording without affecting the game experience. Finish the game and view it in the saved folder. The default save folder is in the video folder under the C disk of the user.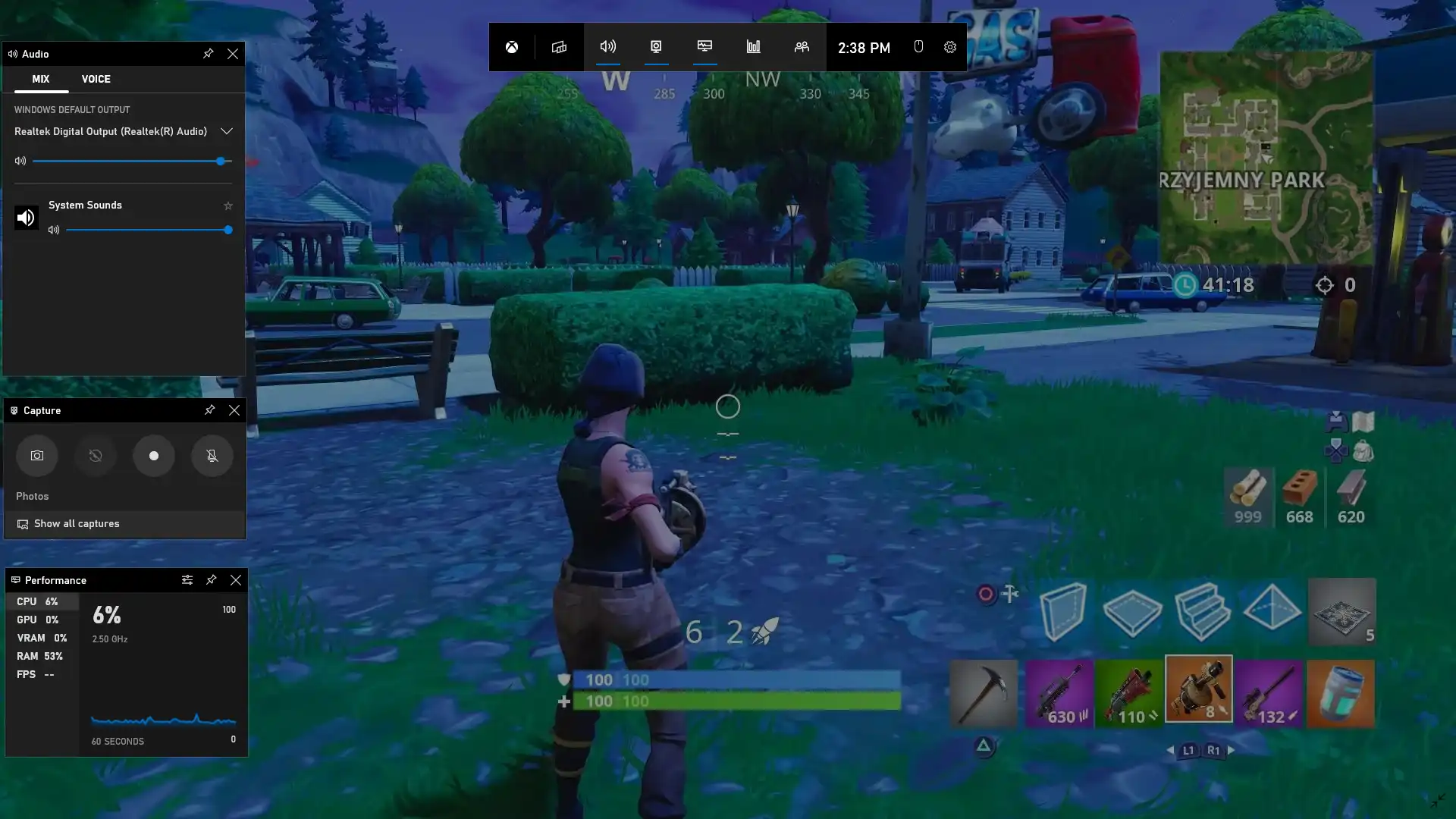 More to Share
As the world's most popular online battle game, Fortnite is loved by a major group of players. That is why there are so many videos about it. This article above has mentioned the best two ways how to clip on PC Fortnite. After our thorough experience, we can responsibly tell you that each software is free and practical. Whether it's doing funny highlights or technical tutorials, I'm sure you'll have a great recording experience.
Now, it's time to join the ride on the gameplay recording and let others know your name.