How to Play a Video Backwards on Windows/Mac/Android
Reversing a video cannot be easier with the WorkinTool video editor – VidClipper. Download and enjoy it right now to learn how to edit your videos and make them the best ones for free.
😍 1. 100% FREE to use all the features with NO ads.
🤩 2. Easy interface for users to edit videos using THREE STEPS.
😎 3. Quickly add and edit multiple videos at once.
🥳 4. Cover all the video-editing features that one can use.
😊 5. Available for all video format editing and conversion.
How to Play a Video Backwards on Windows/Mac/Android
Sometimes reversing a video can make your content produce unexpected results that will attract more people's attention. Think about how successful the movie "The Curious Case of Benjamin Button" was. Even if you don't want to reverse the whole video, let's back up a few clips to create a brief reverse effect. It is not only available on visual image content. You can also reverse part of the sound clip and see how it goes. You can't imagine how amazing it would be to use the reverse effect in a video. But do you know how to play a video backwards?
It doesn't matter if you need to learn how to make it play backward. It's not that hard to do. Actually, it is easy to reverse with just a video editor. In this article, we will provide you with simple and comprehensive video editing software for three different systems to help you solve the problem of how to play a video backward. Now, let's dive into it to get your job done in seconds.
---
How to Play a Video Backwards on Windows
If you're looking for a way to reverse your video or audio, you've come to the right place. The first method we'll show you here is how to do it on Windows. In fact, you only need a video editor to make it happen. But nowadays, video editors on the market are so promiscuous that it's hard to tell what's good and what's wrong. In order to save you valuable time, we recommend that you use WorkinTool VidClipper.
WorkinTool VidClipper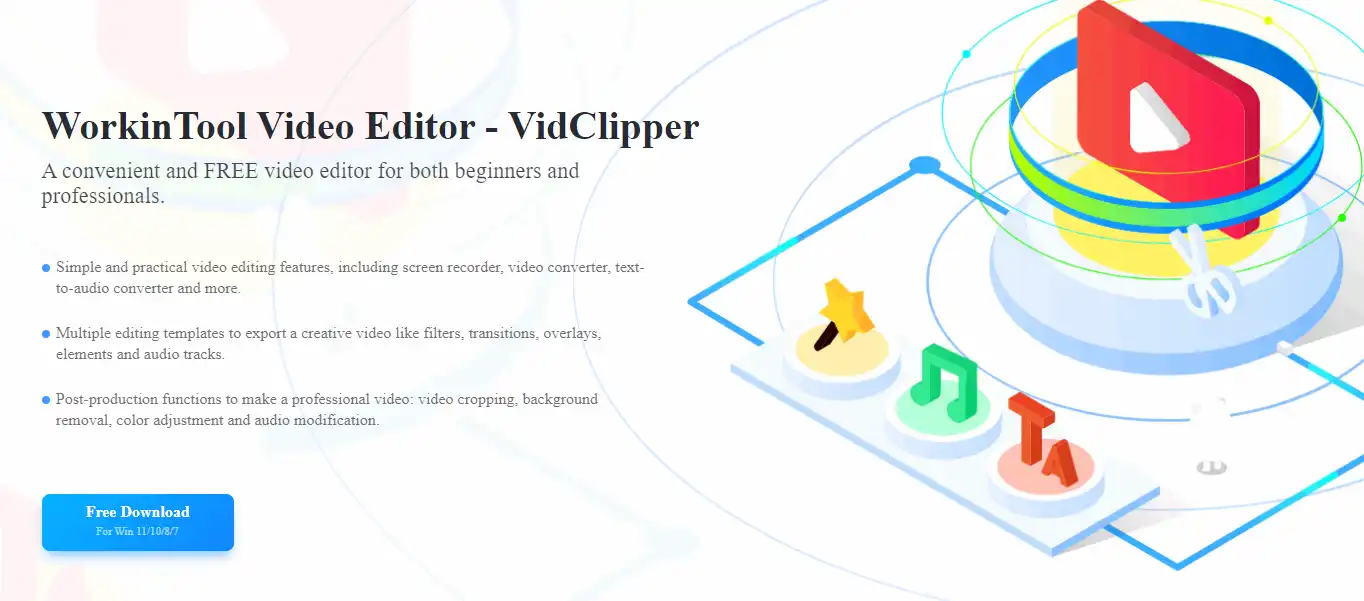 Free and Practical

. Completely free to use the editing functions without limit.

Easy to use.

 No need to learn complex operations, and it is suitable for everybody.

Fast to operate.

 Quickly enough to do all the editing tricks—no need to wait for a long time for exporting.

Multiple options. 

Various video editing features are included. Totally satisfy every user's needs.

Real-time preview. 

It allows users to preview the effect in real time on canvas. 
Whatever kind of creative video effect you want, WorkinTool VidClipper's reverse tool can help you achieve your goals. You need to upload the video content you want to reverse. This excellent tool will do the rest for you. Your video will be played back in the preview but can also be exported as the final reverse version.
When you reverse your video, you can also combine this effect with other video editing features in the WorkinTool VidClipper. For example, you can trim, add unique products and text, adjust the video, and audio output, create animation, etc., to make your video more attractive. Our goal is to provide creators with quick and easy tools to make their lives easier.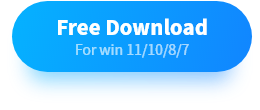 🥽

Steps to play a video backwards:
Launch WorkinTool VidClipper and 

add New Project

.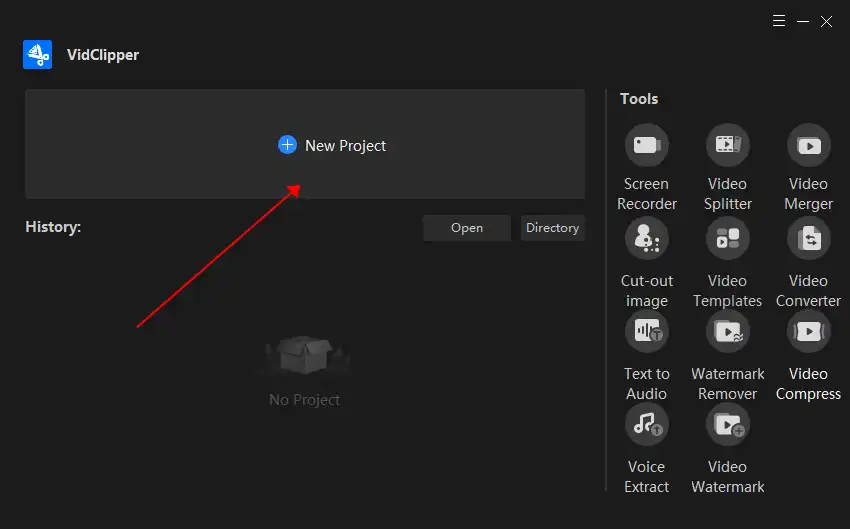 Upload your video 

and drag it down to the timeline.

Click on the timeline video and select the 

Reverse

 option, then wait for it to process.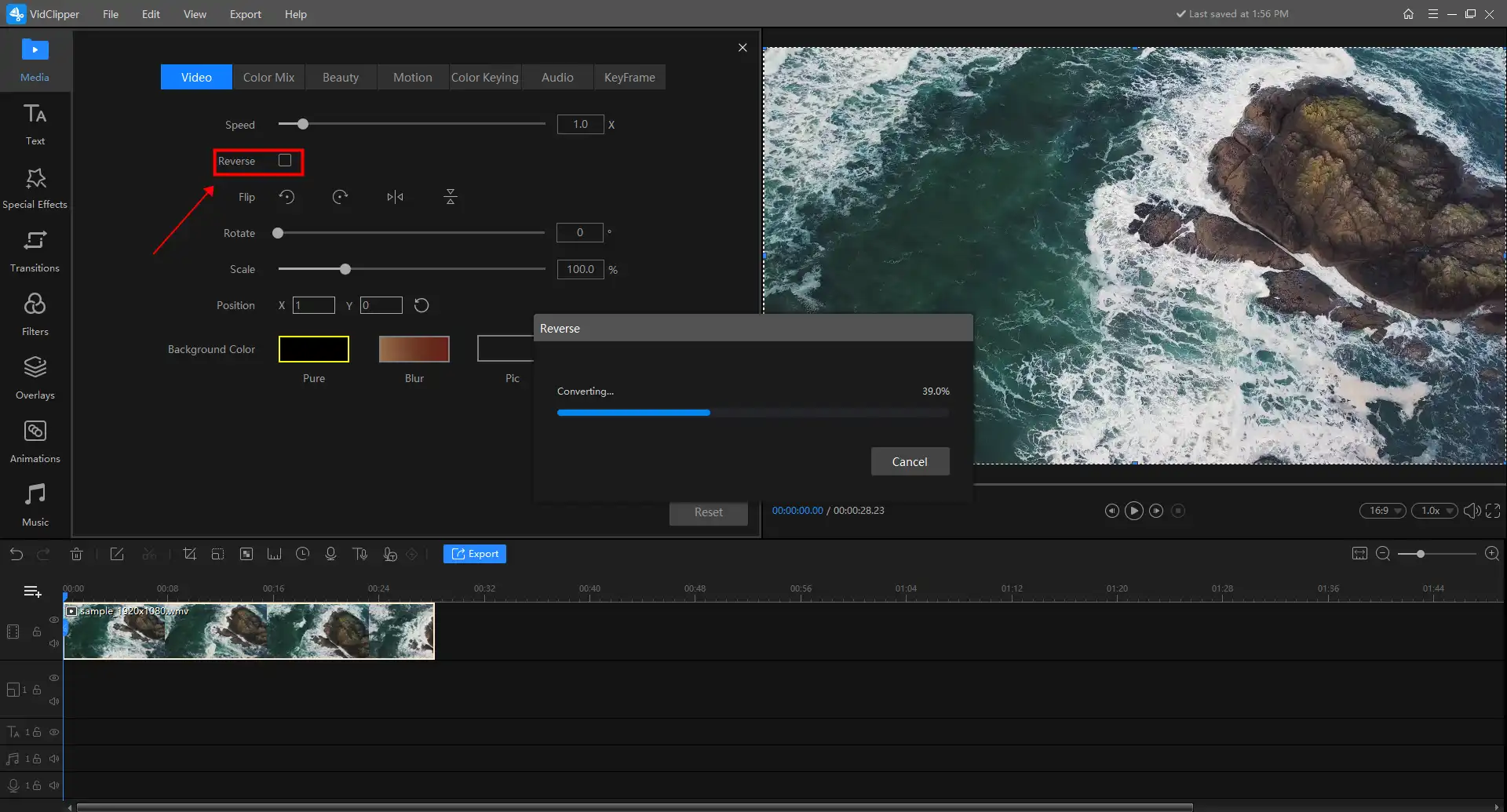 After the process, you can preview the reversed video on real-time canvas.

If you are satisfied with the effect, tap on the 

Export

 button to output this video.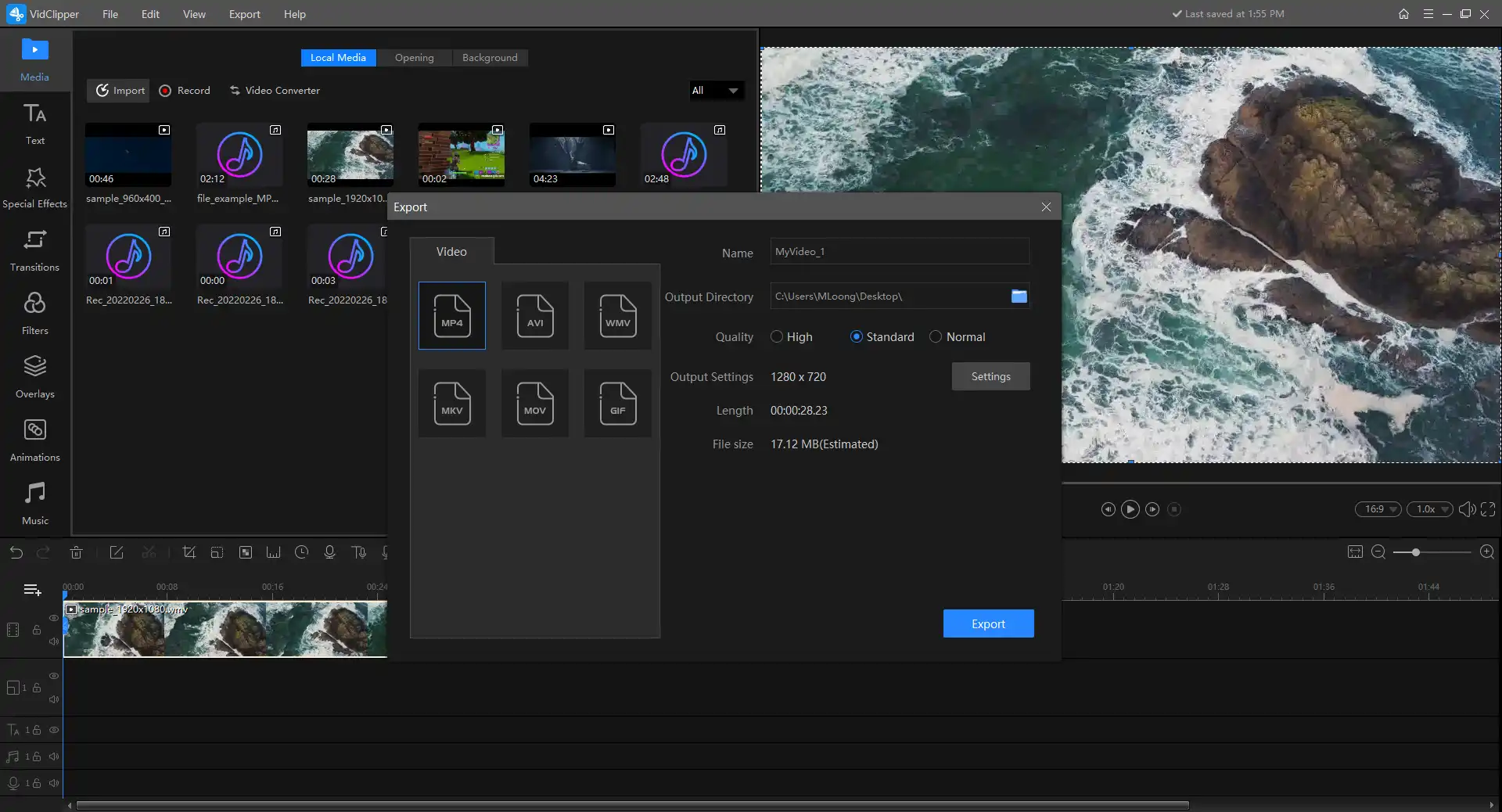 🎉 Other Features in WorkinTool Video Editor – VidClipper 🎉
As we have already shown, a good video editing tool needs to be able to adjust the way the video plays and speeds and be able to view the editing in real time. It can provide a variety of video editing functions, improve video quality and get more attention. Most importantly, if you are a Windows user, you can use all of these free features without ads, so download and try them now.
---
How to

Play a Video Backwards on

Mac
If you're using a Mac system to edit videos, be sure to check out this method. You can set it to reverse on your Mac's built-in iMovie video editing software. This clever technique can give your film a little excitement. It's so simple. I'll tell you what to do: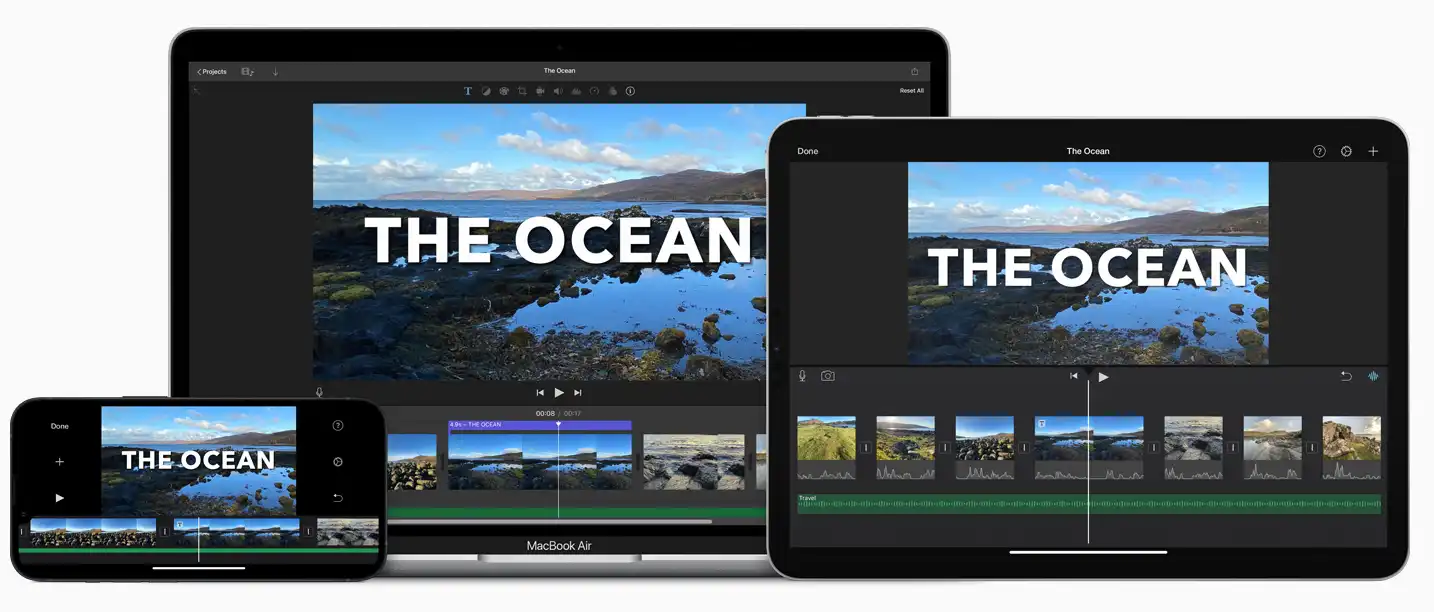 Open 

iMovie

 and upload your project for editing.

Like the first method, select and drag your video to the timeline.

Then, click the 

Speed button

 and check the 

Reverse

 box.

Preview the effect on canvas. After that, you can export it.
---
Bonus: How to Reverse a Video on Android
As a younger generation, more people like to make short films and post them on social media platforms to get likes from others. This means that most people won't use professional photography equipment. Instead, they tend to use their mobile phones to complete the entire process of shooting and editing. So, as a bonus part, here we would like to introduce a video editor on Android that can help you reverse a video. It is WorkinTool Video Eraser.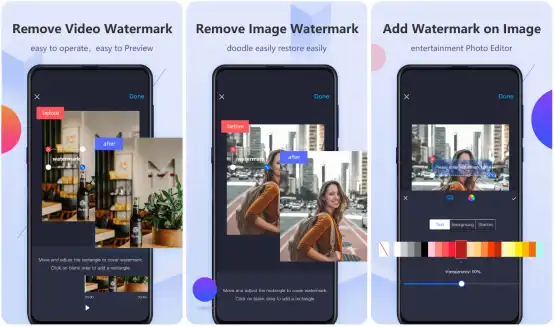 Although it is called a video eraser, in fact, it provides more video editing functions, such as video cutting, adjusting video playback speed, changing video display cover changes, etc., and also includes video reversal. To do this, upload the desired video, select the corresponding option to complete and preview the effects, and export the video. You can try some features out for free with no restrictions. For other parts, WorkinTool offers free once-a-day trials for all users. If you're satisfied with the results, you can always upgrade for complete functionality.
Instructions to reverse a video on Android: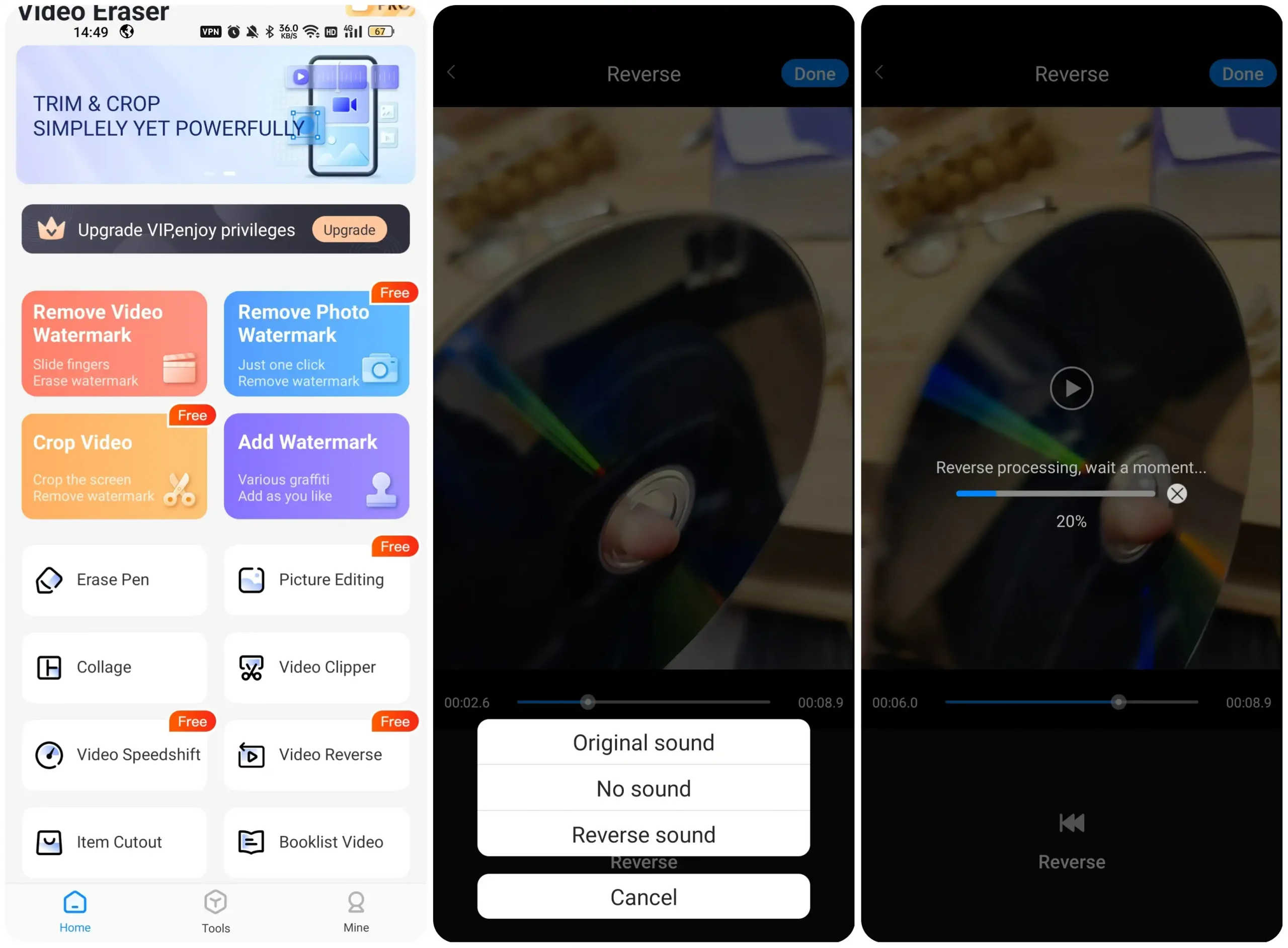 Open the app and find the 

Video Reverse

 option on the main page.

Upload the target video and click 

Reverse

 to select the sound effect.

Wait for the process and preview the result, then you can decide if you want to export it.
---
Bottom Line
As you can see, to solve the problem of how to reverse video, we've created this specific list for three standard devices. With these special video editing tools, playing videos backward is a piece of cake for everyone. What else? WorkinTool VidClipper is easily the most convenient video editing tool on the Free Software list. In addition, WorkinTool is now entirely free for all functions. The only thing you need to do is download and experience all the excellent features right now.