How to Make a Video Collage with Pictures or Videos Free
Want to make a great video collage for free? WorkinTool VidClipper is a good option. It is a one-stop video editing software for Windows that allows you to create video collage of videos, pictures, music, etc. You can use its editing tools to produce a delicate video for YouTube, Instagram, TikTok, Facebook, etc. The software is:
⭐ Entirely free to use with no restrictions
⭐ Easy for beginners to use
⭐ All-around video editing solutions
⭐ Safe and lightweight to install
⭐ No login, verification, watermarks, ads, etc.
How to Make a Video Collage with Pictures or Videos for Free
More and more people have begun to make their vlogs and send them to social platforms, like YouTube, Instagram, TikTok, Facebook, etc., to share their daily life. Video collage is the latest popular form of short videos. It is a piece of cake for those who often make short videos. But for those new to video editing, there may be a question: how to make a video collage? This guide will show you the easiest way to make a video collage with pictures, video clips, music, etc.
How to Make Video Collage for Free on Windows
Suppose you used to make videos on your computer or laptop; you can select a comprehensive video editing software to create brilliant video collages for YouTube, Facebook, Instagram, etc.
WorkinTool VidClipper is considered the top option from the top video editors for Windows. It contains nearly all video-producing tools. You can use it to post-edit video clips, convert video formats, record screens, combine and split videos, and more. Remarkably, this software is currently free to use for all users. No log-in, watermark, task quota, or other restrictions to make videos. It is an easy-to-use video collage maker that novices can operate directly. The software has a high degree of freedom. You can freely adjust the size and position of the video clips. Furthermore, it provides throughout features to combine videos and pictures to a new video, which you can produce with videos, pictures, and music. Plentiful video editing elements, such as text, special effects, stickers, and transitions, are also accessible.
WorkinTool VidClipper

👑 A convenient and FREE video editor for both beginners and professionals.

Make a creative video: put a filter on a video, overlay videos, and add video transitions, text, audio, and other elements.
Post-produce a professional video: video cropping, change video background, change video color, extract audio from video, remove background noise from video, etc.
Comprehensive video editing solutions: screen recorder, video converter, text-to-audio converter, and more.
✨ Part 1. How to Do a Video Collage with Video Clips
Step 1. Launch the WorkinTool VidClipper, click + New Project, and import your video clips.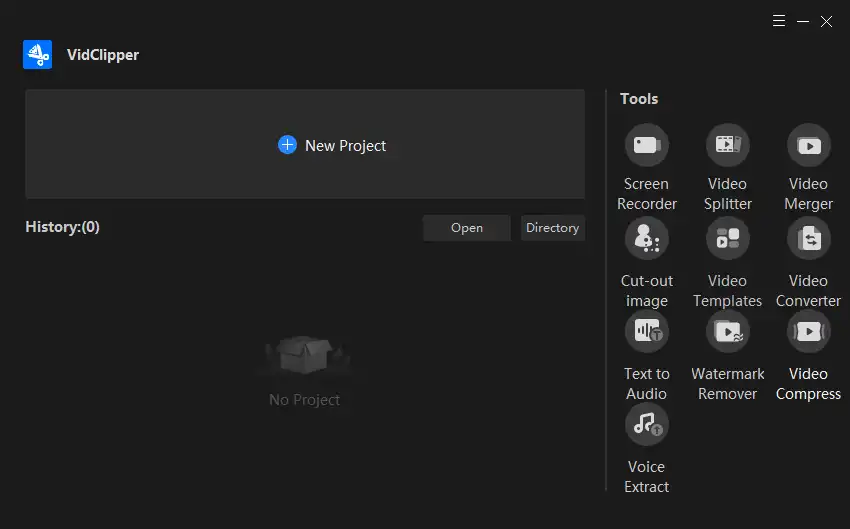 Step 2. Add a clip to the main video timeline and drag others to the next picture to picture canvas. Adjust the layout of each clip, like size, position, etc. Select the editing tools to add background, text, effects, motion, stickers, and more.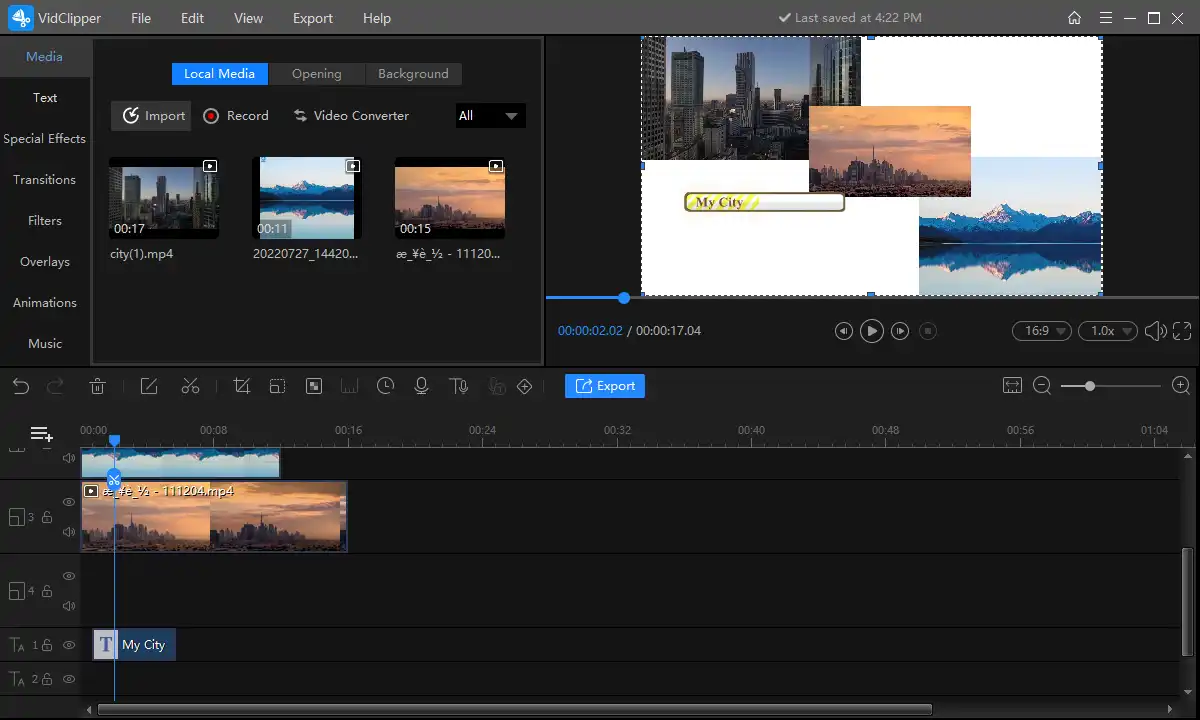 Step 3. Press the Play button to preview the results, then hit Export and determine the video resolution, file name, save path, etc. Lastly, press Export again to save the created video collage.
✨ Part 2. How to Create Video Collage with Pictures
Step 1. Click Media> Import and select your pictures to upload.
Step 2. Select Background to add if necessary, then drag your images to different canvases.  Adjust these pictures and add animated effects, texts, filters, etc.
Step 3. Press Export and select the video format, quality, name, and save path. Then download it to your local folder.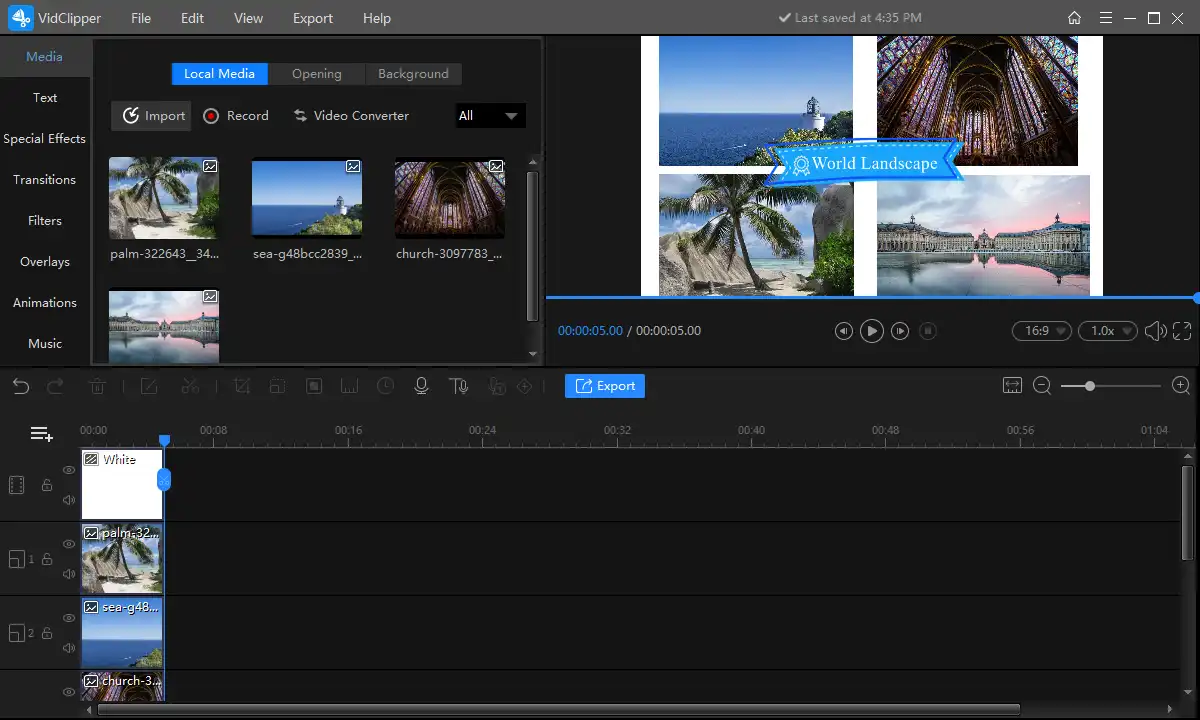 ✨ Part 3. How to Make a Video Collage with Music
Step 1. After you have adjusted and edited those video clips or pictures, click the mute button on the timeline to remove the background music of each clip.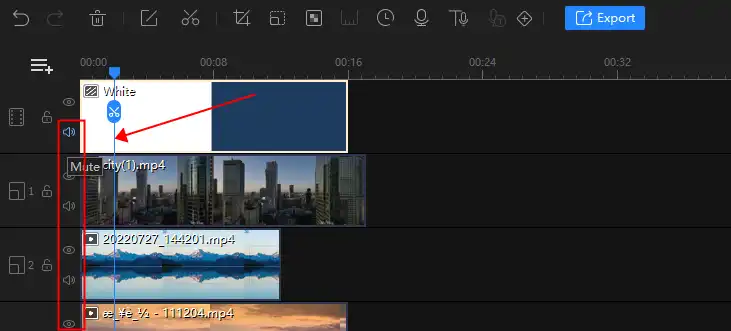 Step 2. Select Media> Import to add your music, or click Music to choose a default bgm. Adjust the duration of the audio. Then export the edited video.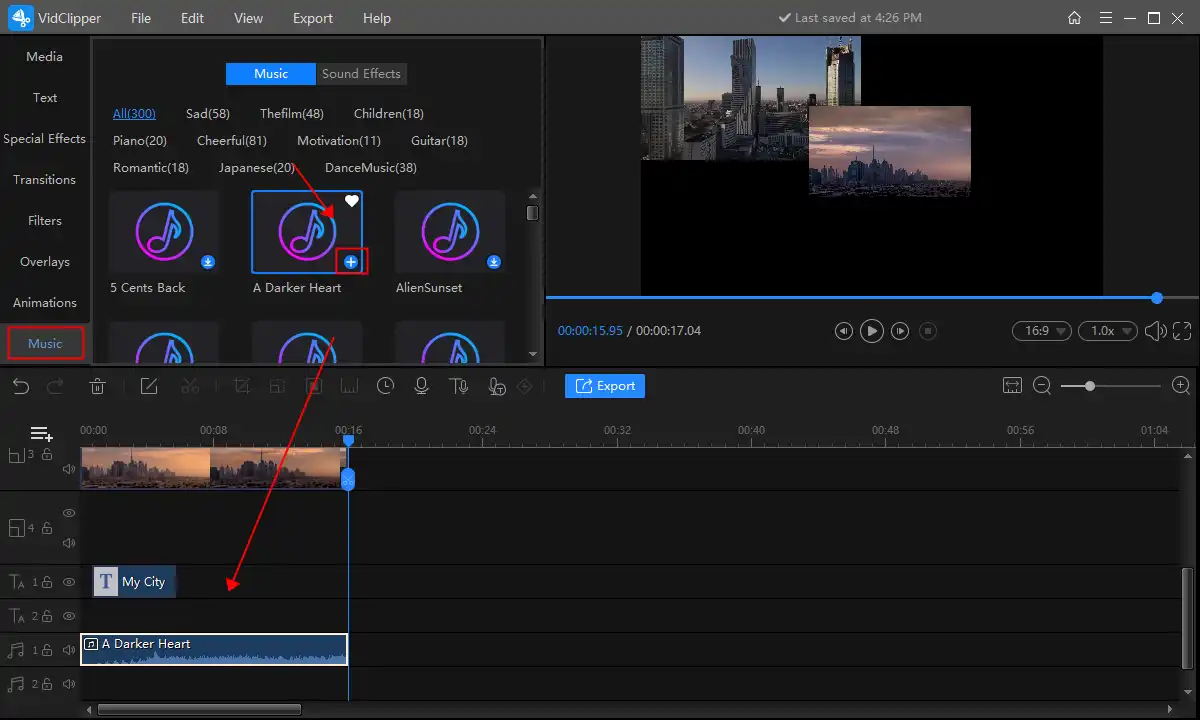 How to Make a Video Collage for Free on Mac & iPhone & iPad
If you are an iOS or Mac user, iMovie is a better choice for making a video collage. It is a default tool with Apple-related systems, so it is reliable and free of installation issues. iMovie is entirely free to use, and with its all-around video editing features, you can create magical videos. Apart from that, one big reason to choose iMovie is that it even supports exporting 4K video, presenting stunning movie-quality movies. With iMovie, beginners can create professional-looking videos just like the pros. You can make a fabulous video collage within a few steps. In addition, if you need to make a video collage for YouTube and Instagram, iMovie could not be more helpful. It allows you to share the edited video directly on several social platforms. It is indeed a great boon for Apple users.
Part 1. How to make a video collage with iMovie
Step 1. Open iMovie on your computer/iPhone/iPad. Create a new task and add all your video and picture materials.
Step 2. Add a suitable background if you want, then drag those videos and pictures to the video track. Click the Picture in Picture feature to add more clips and images. Then adjust their position, size, duration, etc.
Step 3. Add background music, text, effects, etc., by clicking on the features in the toolbar. Then press the Export button to save the edited video.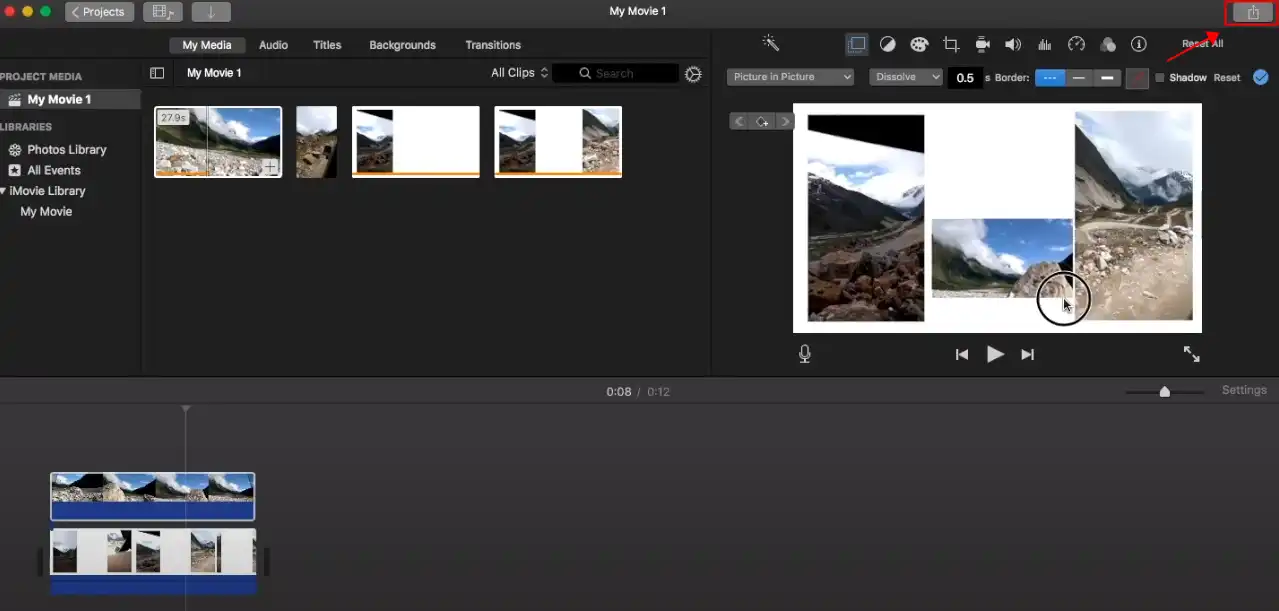 🧐 FAQs 
🔍 How do I make a video collage with music and pictures?
Professional video editors, like WorkinTool VidClipper, can help you make a video collages with music and pictures without effort.
Import your materials and drag them to the editing track.
Use its Picture in Picture feature, then adjust the size and layout of those materials.
Add text, background, song, effects, etc.
Export the video in high resolution.
🔍 Can I make a video collage on my iPhone?
Yes. The inbuilt video editor app, iMovie, allows you to combine video clips on your iPhone. Just launch it and add your videos or images to produce.
🔍 What is the easiest way to make a video collage?
The easiest way is to utilize video editing tools. WorkinTool VidClipper for Windows and iMovie for Mac and iPhone are good options. They are totally free to use with multiple video editing elements.
Wrapping Up
Well-designed videos will appeal to more views and followers on social platforms like YouTube, Instagram, TikTok, etc. Video collage is a prevalent trend. You create magical collage videos using the recommended free video editors, even though you have limited video editing skills. Get the software or app first and refer to the detailed instructions above.