How to Change Video Background without Green Screen on Windows
Are you looking for an effective way to change video background without green screen, but fail? WorkinTool Vidclipper makes it a piece of cake. Not only can it transform with high quality, but also can convert at a fast speed. It can remove background from video automatically. Just upload the video, then wait no more than one minute, then you can obtain a video without the background. It is available to add your image as a new background or select one from the provided video background modules. Have a free trial right now.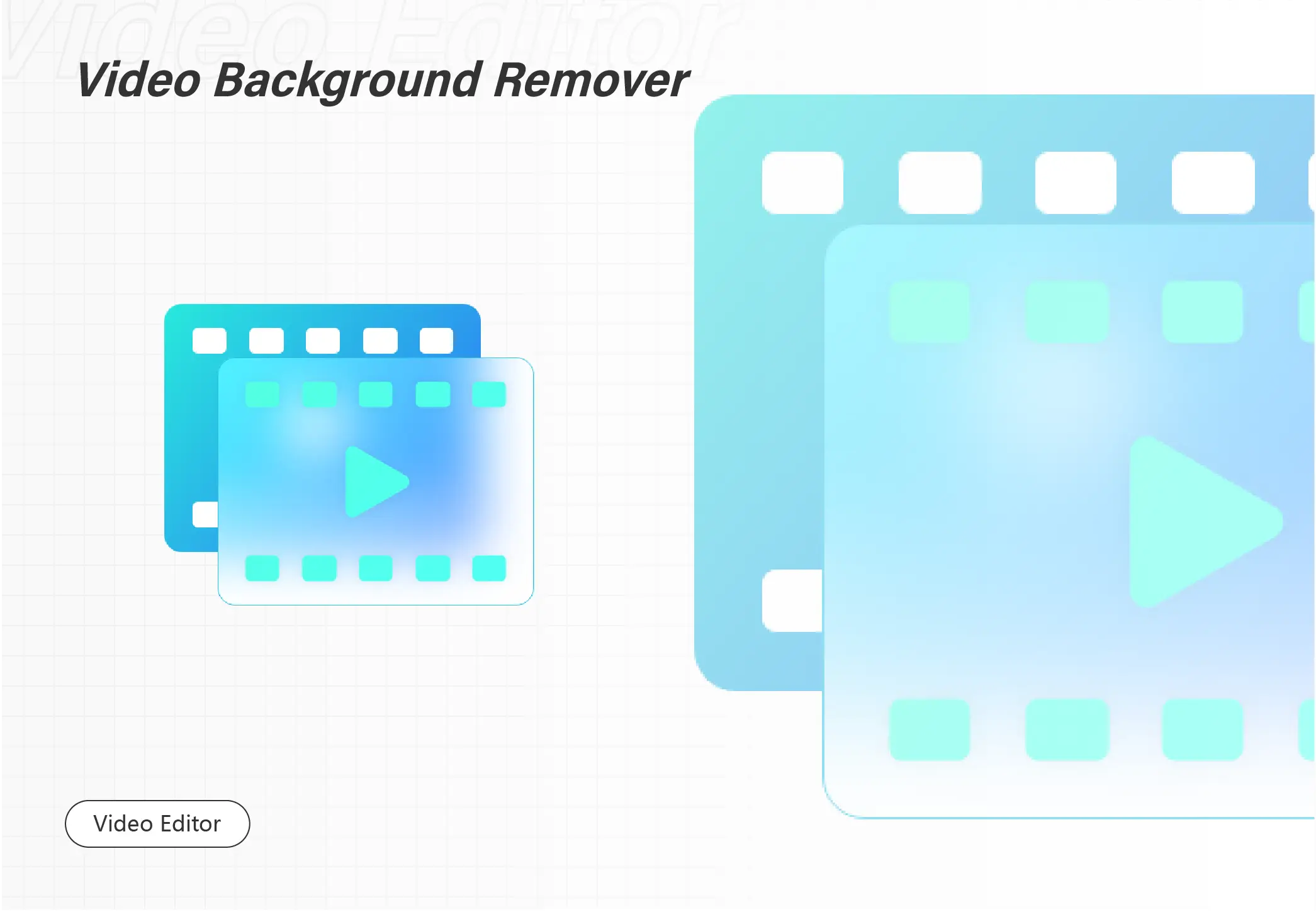 How to Change Video Background Free without Green Screen on Windows
When it comes to the best video editor, you probably think of iMovie. However, it only works on the iOS system, and iMovie removes the video background by adding a green screen. If you want to find out how to change video background FREE without green screen on Windows, I highly recommend you WorkinTool VidClipper. It accomplishes altering video background in high quality, and it is utterly free for all its functions and elements. You can use it with ease.
Why Alter Video Background?
To change the scene. If the cluttered background of your video affects the visual effect, just replace it with a clean and tidy background, then upload it to your channel. You can also choose the background of some famous sights like the Eiffel Tower, Provence to make you look like you are in it.
To Stress video content. If the color of the video content and the background are close, the video effect will not be very good, then you need to transform the background to highlight the key points.
To make special effects. Some exciting movie scenes, such as explosions, falling buildings, and even some models of people, monsters, buildings, and vehicles, are achieved by changing the background through video cutouts.
🟢 How to Change Video Background with WorkinTool VidClipper
WorkinTool VidClipper is an all-in-one video editor that is bound with numerous functions, such as making delicate videos, splitting and merging videos, adding music to video, converting videos to other formats, adding video transitions, and stickers, animations, etc. It is easy to operate, so don't worry if you are a beginner at video editing. In addition, It provides a long-term free trial for you. Both its functions and elements are completely costless. As for replacing the background, it achieves a great result without losing the quality of your video. Now let's figure out how to use it.
Remove Background from Video
To change video background, you have to remove background from video in the first place.
First, launch the WorkinTool VidClipper, and select the Cut-out image on the home page.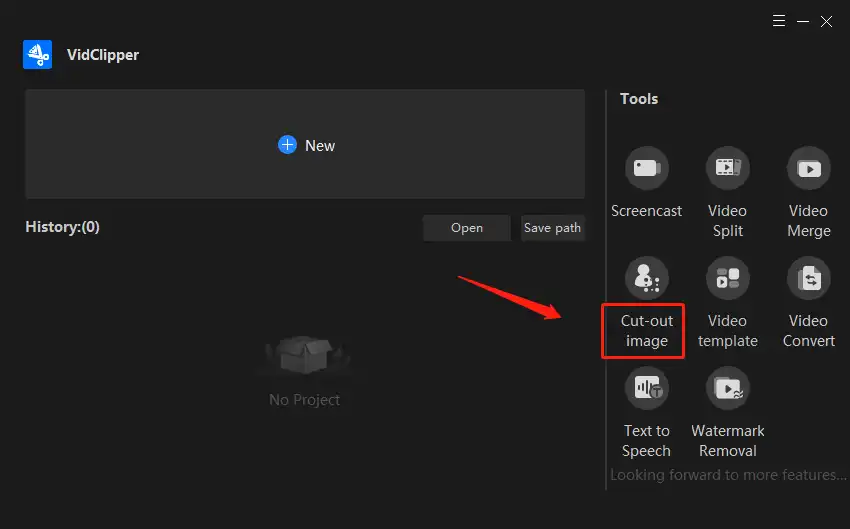 Second, import the video by dragging it directly to the specific area or selecting it from your folder. Then it will automatically remove the background from the video.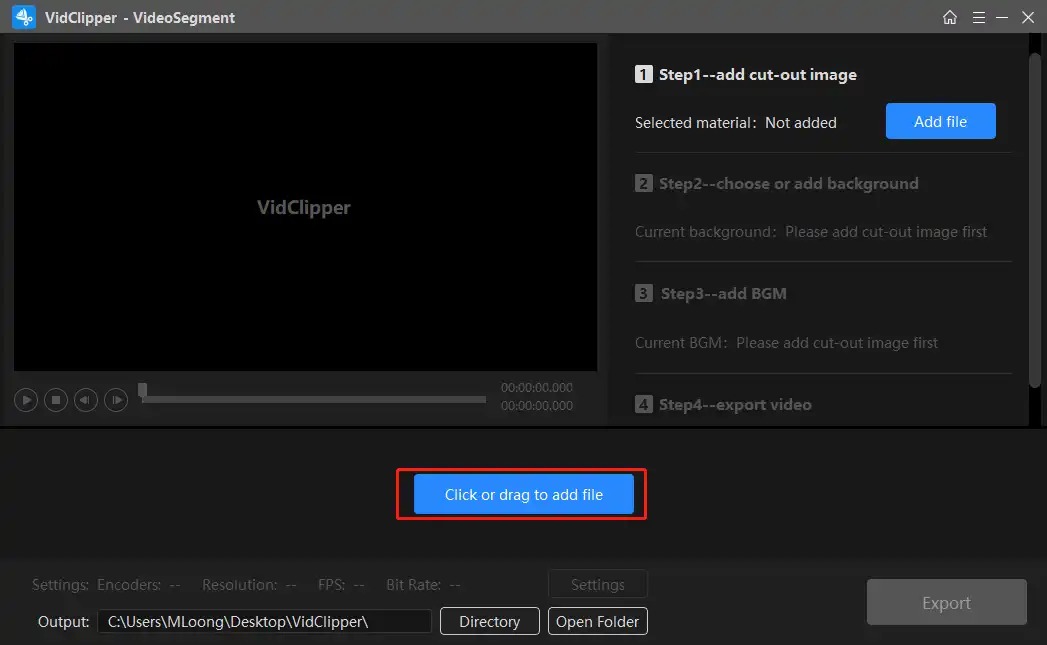 Third, set the duration that you want to remove the background.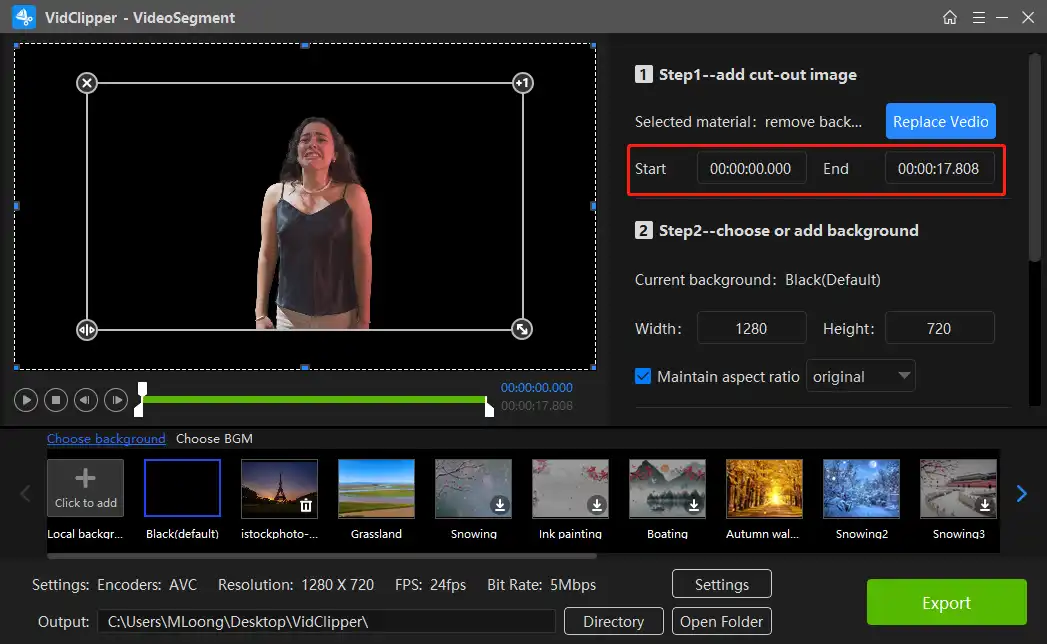 Add New Background to Video
To add a new background to the video, you can pick one from the default modules. If you are not satisfied with the provided elements, you can upload your image.
Step1.
As for adding the default background: Download the mode that you like to apply.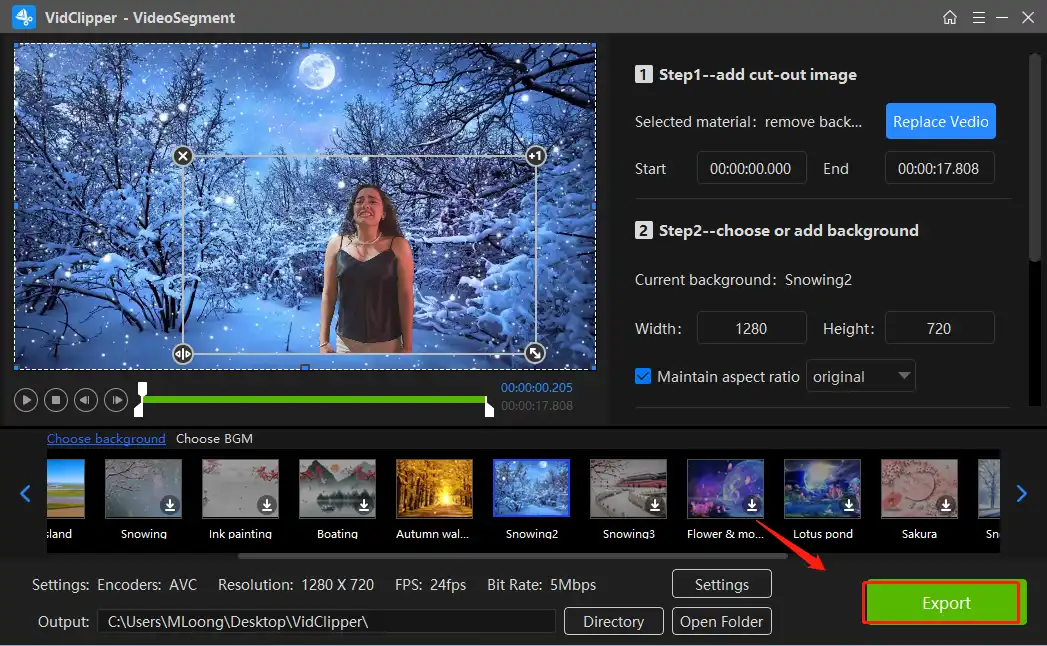 As for adding your image background: Tap the "Click to Add"  button, then select your image from the folder.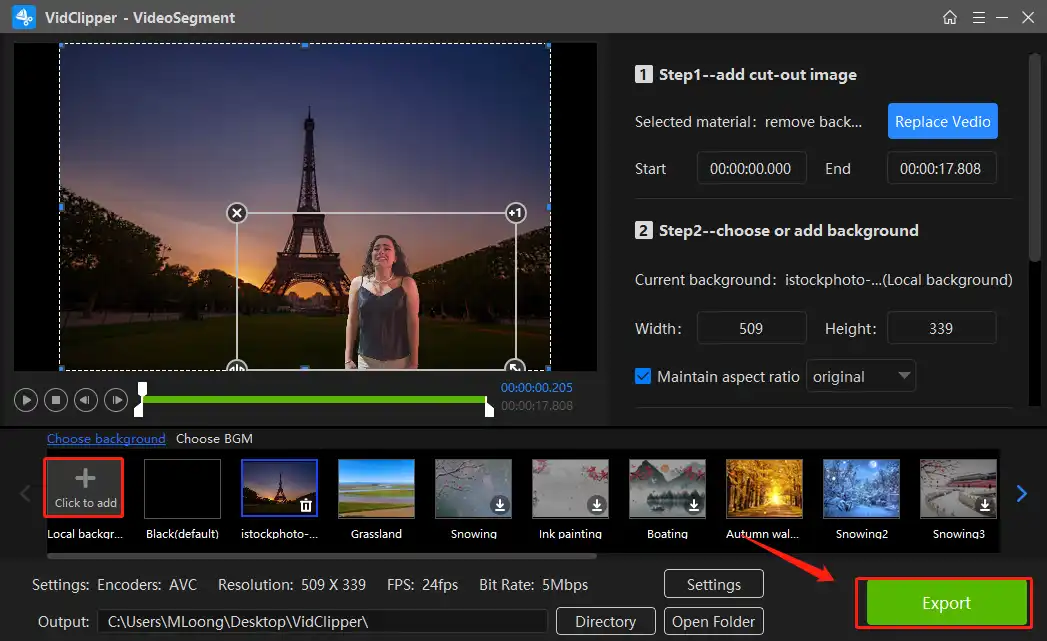 Step2. Adjust the position and size of the figure. It is also feasible to rotate the video content and add another one.
Step3. Set the output parameters and saving path if you want. Tap the play button to check the result, then press "Export".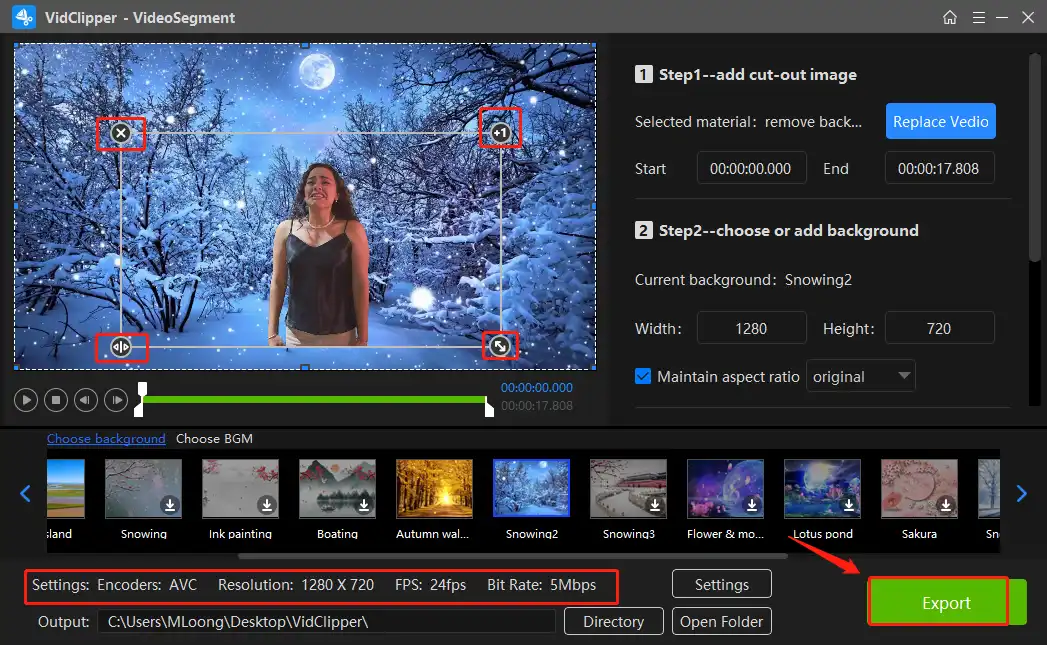 Reasons for Having WorkinTool VidClipper
| | |
| --- | --- |
| | WorkinTool VidClipper has a long-term free trial for all its functions without any requests for users. |
| | It is released by WorkinTool, which is proficient in the exploration of office desktop tools. Its sophisticated and advanced software technology guarantees the converting result. |
| | Not only can it change video background without green screen, but also can deal with over 90% of video editing problems. |
| | It can remove background from video automatically. This is very friendly for users who are new to video editing. You can get a great result without making any difficult adjustments to the video by yourself. |
| | Its entire SSL-encrypted process ensures your privacy and data security. It does not ask for your personal information, and to use it, you don't have to log in to your account. |
| | You can use it offline. The website is not necessary. |
✅ Other Functions of WorkinTool VidClipper
As a video converter:
It realizes the conversion of video and audio in nearly all the mainstream formats. Just upload your video or audio formats. It can convert videos to MP4, MOV, AVI, GIF, MKV, WMV, etc. It also fulfills transforming audio files into MP3 and AAC. The conversion between two formats is available as well. Here is a summary for you.
As a video maker:
There are tons of video elements for you to choose from in its video media library, and all of them are completely free to use.
As a video editor:
It also accomplishes cutting and merging videos and other video editing functions.
Wrapping Up
In this article, I have shown you how to change video background without green screen with WorkinTool VidClipper. After your reading, You may have figured the trouble out. If you often need to make videos, this tool can provide you with professional help. If you are a video-making novice, it doesn't matter, this software is very easy to operate. It's free for a long time and available for offline use. Furthermore, you don't have to worry about the security of the software, for it uses a 100% secure system. Currently, it only supports Windows systems, but other versions and online versions of it are coming soon. If you are willing to learn more office software skills, you can visit WorkinTool.
Products Reviews:
TrustScore
4
|
323
reviews