GoPro File Recovery: How to Recover Deleted GoPro Videos and Pictures
Performing GoPro SD card recovery cannot be easier with WorkinTool data recovery software. Download and enjoy it right now to know the best way to recover deleted GoPro videos and photos.
😍 1. 100% FREE to use all the features with NO ads.
🤩 2. Easy interface for users to recover in THREE STEPS.
😎 3. Quick scan and recover files the same as the original.
🥳 4. Cover all file types of pictures, documents, videos, audio, etc.
😊 5. Available for all external storage devices like USB flash drives and SD cards.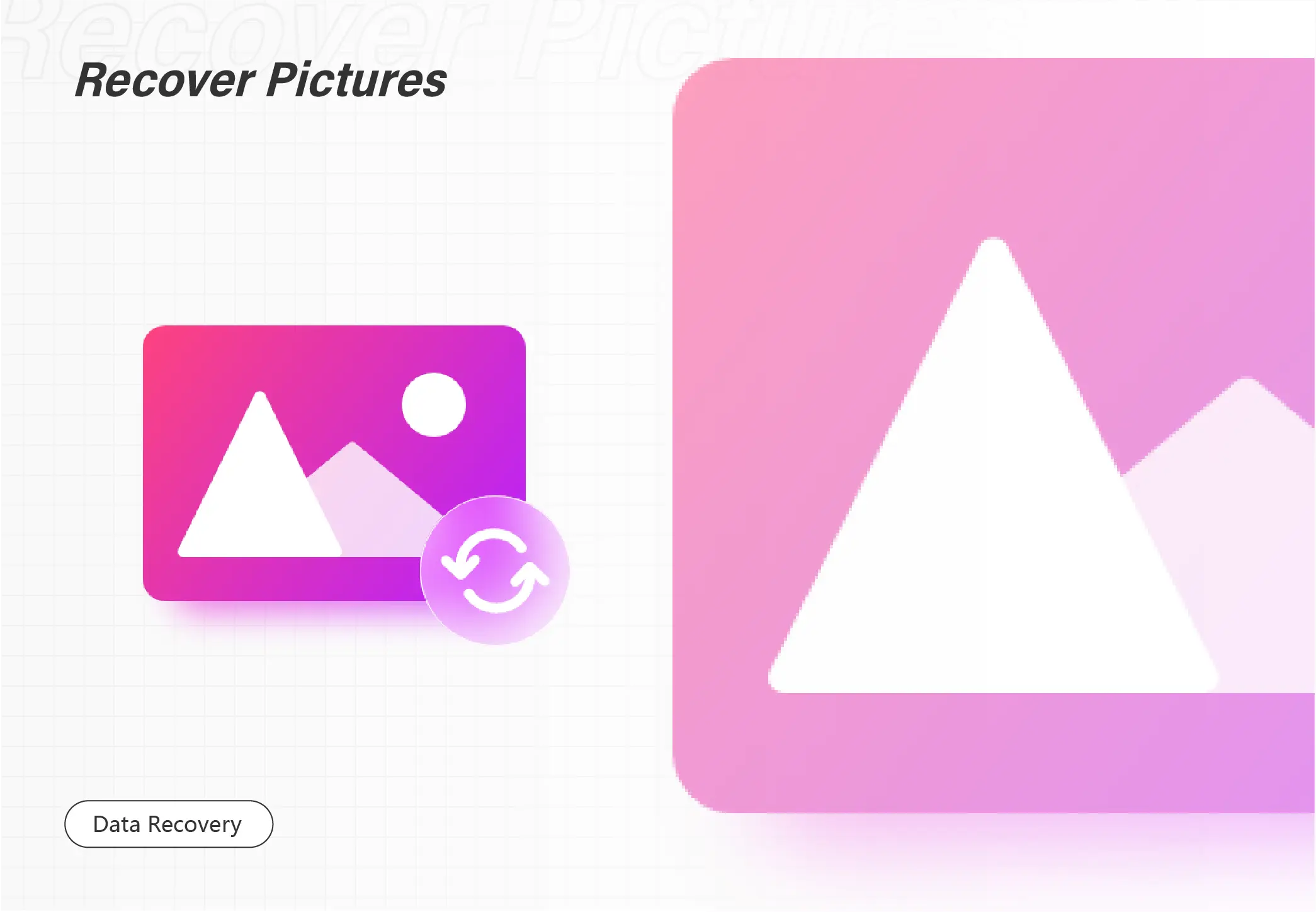 GoPro File Recovery: How to Recover Deleted GoPro Videos and Pictures
With the rise and growth of the self-media industry, more and more free bloggers with the hands of high-tech equipment want to capture live content to create beautiful content to share with users. Because of the increasing demand for better first-person shots, products that are more suitable for outdoor action shooting are being born. Yes, we are talking about the GoPro cameras. This model is perfect for most video content creators. However, there are also chances that you might lose your files during use. So, do you know how to recover deleted GoPro videos and pictures?
GoPro cameras are so popular with users because they are small enough and light enough to shoot well, and the quality of their video is excellent. Their main product is sports cameras, especially suitable for live streamers and outdoor sports users. Their best-selling hero line has come into the new model 11 already. However, there are cases in which you might lose your data due to a series of problems like accidental deletion, formatting, or data corruption. What will you do when all your content is gone?
Don't worry. Even if you lost your GoPro videos and pictures, there is still a big chance to get them back. You only need to find the right data recovery tool and methods. Now, let's dive into this guide and get this issue resolved.
---
Major Causes of GoPro Data Loss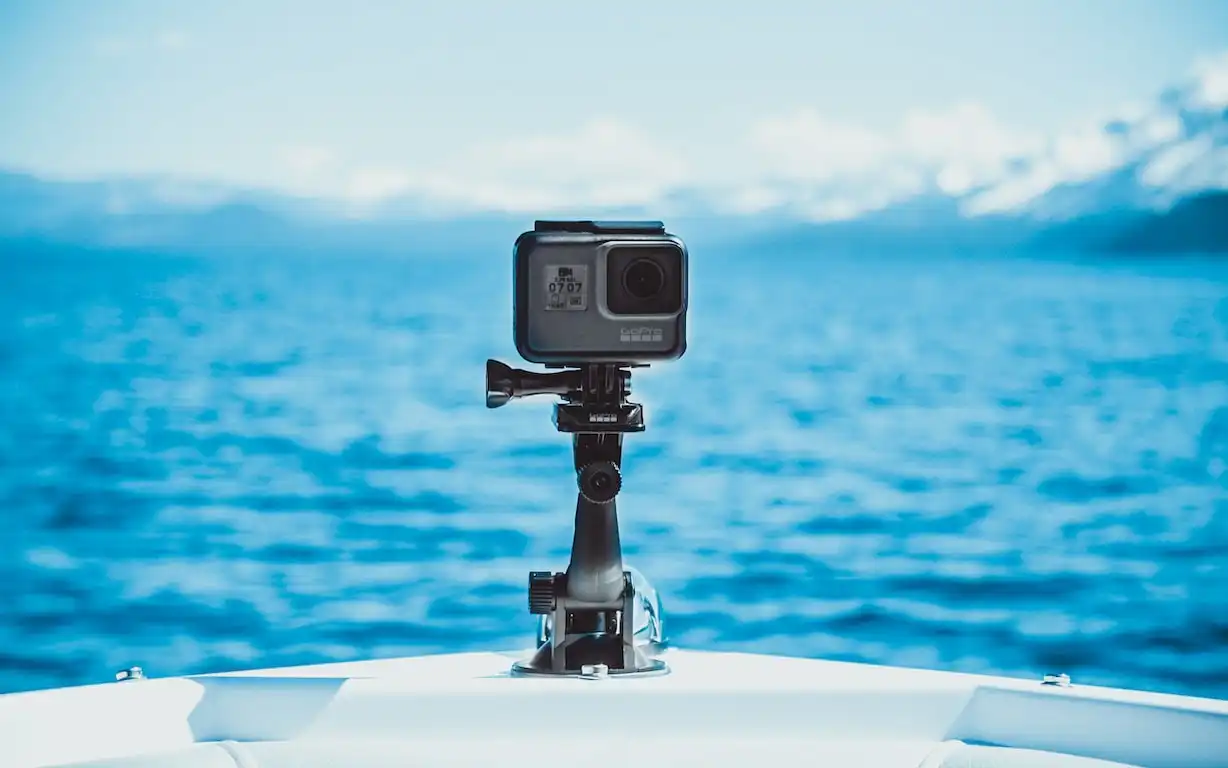 Since all digital cameras use SD cards as storage cards for videos and pictures, there are also some scenarios you might encounter to trigger potential data loss issues during your GoPro use. I know it sucks, but you should know what causes your data loss before the natural recovery, right?
Luckily, as long as your SD card is still accessible and no new data overwrites the old ones, you can still recover deleted GoPro videos and pictures using the correct data recovery software. However, if there is any physical damage that causes it to be inaccessible, we suggest you find a professional data recovery shop. It becomes something you cannot fix by yourself then.
---
Recover GoPro Videos: File Formats
For GoPro images, the GoPro device uses JPG as their photoshoot format. But the new generation of GoPro cameras already offers users the option of taking pictures in RAW form. As for the video format, all GoPro cameras use the MP4 file type as the video file format. Except for the MP4 files, you will see two other formats in the SD card storage:

LRV format

: This is a video file format, short for Low-Resolution Video. It is used to preview videos in GoPro software. When the GoPro app previews a shot, it previews this LRV file, not the original files. According to GoPro's official explanation, the LRV file is a prerequisite for copying, replaying, and sharing videos on the GoPro app. Once the LRV file is deleted, these videos cannot be correctly imported into the GoPro application for editing.

THM format

: This is a GoPro software that displays thumbnail video format and the whole process thumbnail. When you browse the media library using the GoPro app, this is the thumbnail of the video's cover.
Both of these two files contain only some of the essential information of your files. If you need to recover deleted GoPro videos, use functional data recovery software to recover the video files in MP4. Then it will be acceptable to play without these two files.
---
How to Recover Deleted GoPro Videos and Pictures
As mentioned above, since all the GoPro files are saved in the storage SD card, you need to find a data recovery tool that can help you recover lost data from the SD card. Among all the data recovery tools on the market, WorkinTool Data Recovery Software ranks at the top of them.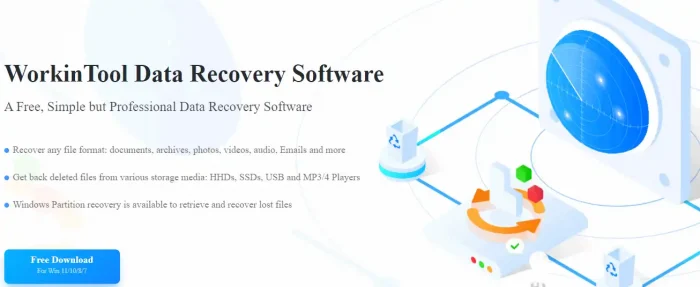 WorkinTool Data Recovery is a well-made tool that can help users recover lost files. It provides six different modes of recovery for users to adapt. Whether you lose your data due to accidental deletion, formatting disk, USB data loss, or partition recovery, this easy recovery tool can help you find the best method to restore deleted pictures, videos, and many other items. This tool can offer the best service for external storage devices for GoPro video recovery, such as recovering lost data from USB flash drives, performing CF data recovery, and here SD data recovery.
Because it can perfectly scan and identify more than 400 different file types and restore them to a given location, there is no need to be afraid of RAW hard disk unreadable problems. Of course, that includes the RAW SD card as well. If you accidentally made your SD card RAW, you can also use WorkinTool to perform RAW SD card recovery. Most importantly, WorkinTool Data Recovery right now is 100% FREE and SAFE to use all the features without ads. Now, let's check the steps for deleted GoPro deleted video recovery.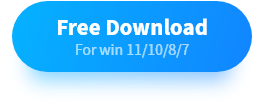 1. Launch WorkinTool Data Recovery and click USB/Memory Card Recovery. Select the SD card that contains deleted GoPro videos. Then click Scan Now.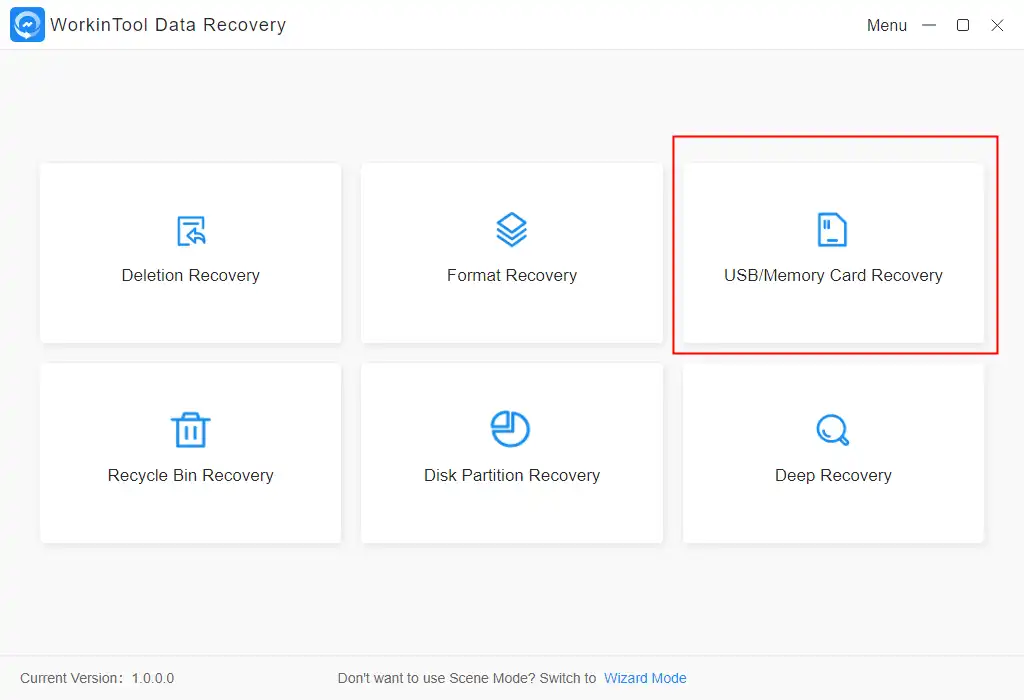 📣 Notice:
Make sure to connect your SD card to the computer to ensure it is accessible. You can use a card reader if the laptop doesn't support it. After accessing this SD card, click Refresh again and continue.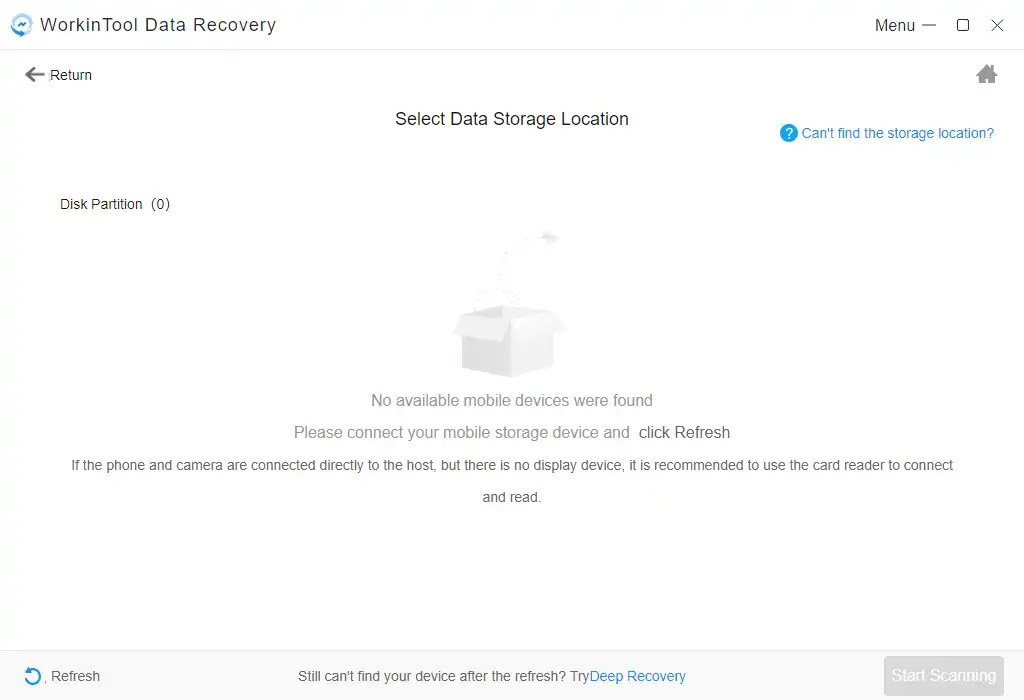 2. After scanning, you can directly use the Filter or click Deleted Files to find the lost videos you need. Please select it and tap Recover.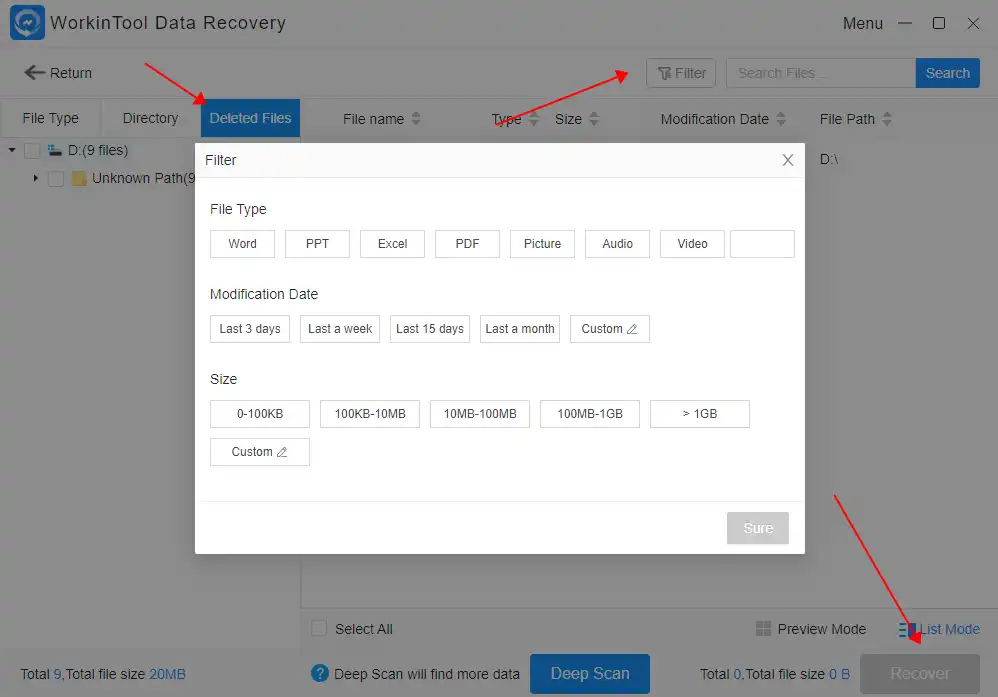 3. Lastly, set a saving location and tap Recover again. You will get your lost videos back in only a few seconds.
---
How to Fix a Corrupted GoPro SD Card
However, if your GoPro SD card is corrupted due to some reason and you cannot access it now. You can try using CHKDS cmd to fix it. It is straightforward and doesn't require any third-party application in case you want to know about it.
Press 

Win + X

 and choose Windows 

PowerShell (Admin)

. Remember to select the one with 

Admin

.

Enter this command: (

chkdsk H: /f)

. "

H"

 is the drive you want to check, and press Enter. This command allows your computer to scan the storage file system to check for errors and fix them.

---
GoPro File Recovery Tips
Now that we have concluded all the problems that can cause GoPro data loss, the file format for GoPro, and methods to recover deleted GoPro videos. Here are some tips for GoPro file recovery.
🚫 

Stop using your GoPro

: Once you find out that you've lost some crucial videos or photos, stop using the GoPro camera immediately because the new video will take up the memory of the old tape and overwrite the data. Once overwritten, it becomes complicated to recover the previous data.

⏺ 

Remove your SD card

: As we said after you stop using GoPro, you should continue to remove the SD card from your device. Because GoPro doesn't have internal storage space, you cannot store any videos unless you put an SD card into it.

✋ 

Never format an SD card

: Though formatting can solve a lot of problems, it won't help you get your video data back. In fact, the formatting operation can only erase all the data inside the SD card. You should know it can only worsen things if you want to recover lost videos in GoPro.
Hopefully, with this post, you can perform GoPro video recovery on your own now. If you have any suggestions or encounter any troubles, please get in touch with us at any time.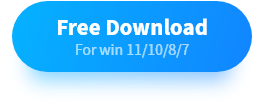 Products Reviews:
TrustScore
4
|
323
reviews