How to Recover LOST DIR Files from SD Card and USB Drives
Performing a LOST.DIR file Recovery on SD card cannot be easier with WorkinTool data recovery software. Download and enjoy it right now.
1. 500MB of free recovery capacity without registration.
2. Easy interface for users to recover in THREE STEPS.
3. Quick scan and recover files the same as the original.
4. Cover all file types of pictures, documents, videos, audio, etc.
5. Available for all external storage devices like USB flash drives and SD cards.
How to Recover LOST.DIR Files from SD Card and USB Drives
Seldom has situations that require users to open up an android directory to view stored documents in the background. But there are times when you need to search for a specific file. That's when you see a folder named LOST.DIR on your SD card. You won't see anything except inaccessible files with numbers once you open this folder. Some Android users may take it as a virus and delete the folder. Well, it is not a virus. LOST.DIR is a directory that the system creates to store files that didn't save in the right way. It can be used to recover those files. But do you know how to recover LOST DIR files from an SD card or a flash drive?
---
What is the LOST DIR in SD Card?
You may notice there is a Lost.DIR folder but need to figure out what LOST DIR on your Android Phone exactly is. It is necessary to learn what the Android LOST DIR folder is or what will happen if you accidentally delete it. Actually, it can play an important role when you want to recover lost files on your mobile device. Let me explain to you the LOST DIR meaning and how it works.
However, even though we said that users could easily use it to recover files and documents, there are no direct buttons to one-click restore them right away. In most cases, people need to realize there is a way to perform LOST DIR Android recovery. In this situation, we will review the details of the methods and tools for how to recover LOST.DIR files on Android, SD Card, or USB for free.
---
How Could LOST DIR Folder Be Missing?
Typically, when an Android phone suddenly encounters an issue or shuts down, it will create a LOST DIR folder to collect files and documents that are not saved correctly. So, what problems could make that happen?
💀 Deletion Mistakes: Most people don't know the LOST DIR directory. They might think it is some virus or just an empty folder for nothing. Even I deleted this folder before I knew what it was for when I was young. So, it is common for others to deliberately delete this folder for more storage space.

🩹 SD Card Formatting

: People often may format their SD in front of unknown issues. However, formatting an SD card can also make the LOST DIR folder disappears. It won't be a concern if you can remember to back up your important files before formatting.

🔌 Improper Removal

: If you frequently unplug the SD card without ejecting it, it may cause severe data loss and other issues. It is also highly possible that the LOST DIR folder gets missing as well.

💣

Unexpected Crash

: A sudden blackout, system breakdown, or an unexpected upgrade can also lead to the end of the LOST directory. Not to mention other files and data in it will be lost too. The whole folder could be gone.
---
How to Recover LOST.DIR Files from SD Card or USB Drives?
Even though the LOST DIR folder is missing, it is physically there. You cannot see it. That is the reason you need methods to recover LOST DIR files. The first thing you need to do is to connect the SD card or USB drive to a computer. You should know that now most PCs and laptops are equipped with one or more card readers. You only need to plug the card right into them. If there are no readers on your computer, try to use an external card reader to help you access the SD card.
Method 1: Recover LOST Data with Data Recovery Software
To recover deleted files from all kinds of storage devices, the best way is to seek help from data recovery software. Even though there are tons of free LOST DIR recovery software on the market for users, finding one that is functional, convenient, and also easy to use is not a simple job. That is why we recommend you use WorkinTool Data Recovery Software.
WorkinTool Data Recovery Software is an all-in-one recovery tool that is well-experienced in restoring lost data from various storage devices. Of course, it is suitable for LOST DIR Android recovery due to a series of situations. WorkinTool has designed it to be clean in interface and simple in operation. Whether you have ever used a similar data recovery tool before, it allows you to retrieve documents, videos, audio, pictures, files, and other data in three clicks. But most importantly, it offers users 500MB of free recovery capacity. And there won't be ADS at all during your use. Come and check this out.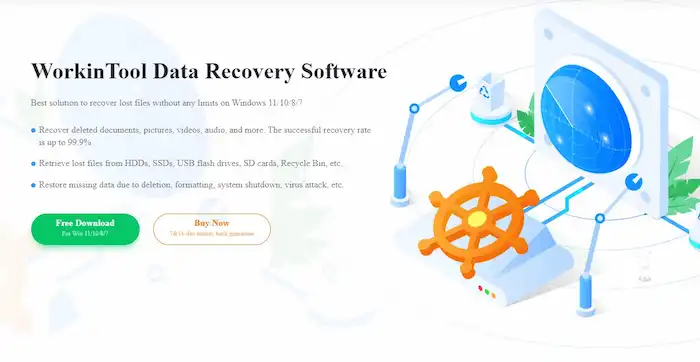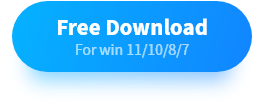 How to Recover LOST.DIR Files from SD Card and USB via WorkinTool
Step 1. Launch WorkinTool Data Recovery and click USB/Memory Card Recovery. Select the SD card or USB drive you connect. Then click Scan Now.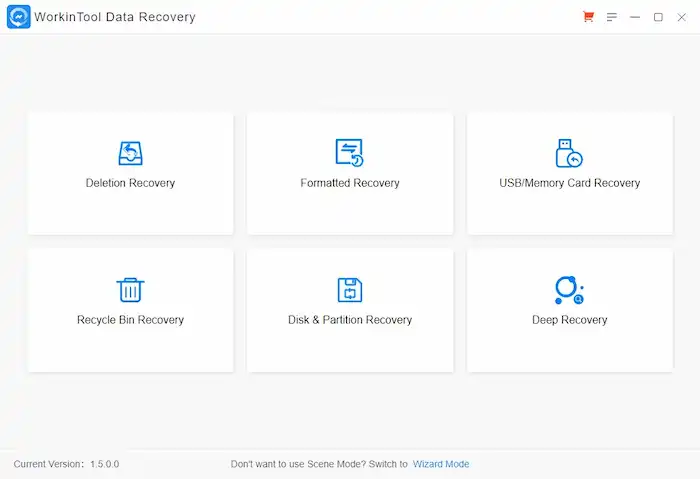 Step 2. After scanning, there will be categories of files that you can recover. Use the Filter feature to find the LOST DIR folder, click the checkbox before it, and press Recover.
Step 3. Set your location to save your recovered file and check the recovery result.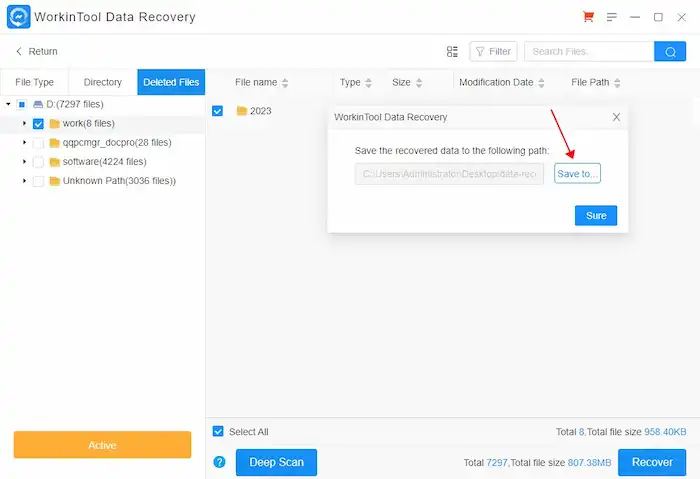 📣 Notice
Remember to connect your SD card to the computer, recognize it, and ensure it is accessible. Otherwise, it won't be able to recover the LOST DIR folder and the data in it.
It is not recommended to save the to-be-recovered files on the lost directory on the SD card or USB drive that you lose files in case of data overwriting.
Method 2: Add Filename Extension to Restore
The second method is to recover LOST.DIR files by adding a file name extension. However, it is only sometimes available and will take more time.
As we said, every file in the LOST DIR is backup data that needs to be appropriately saved. They are mainly used for recovery. Usually, they are supposed to be closed. But, some of them can be opened by correcting their extension. Therefore, in order to make them accessible, you need to go into the folder and recognize and rename each file's extensions. If you make it readable, copy it back to somewhere out of the LOST DIR folder. This makes recovering files from LOST.DIR on Android without a PC possible. You can easily change the LOST.DIR to JPG, just like changing the extension of picture files into JPG or PNG.
But as you see, this method can only work when the LOST. DIR is still there. It is still not your best choice considering. And manually renaming each file can take a period of time.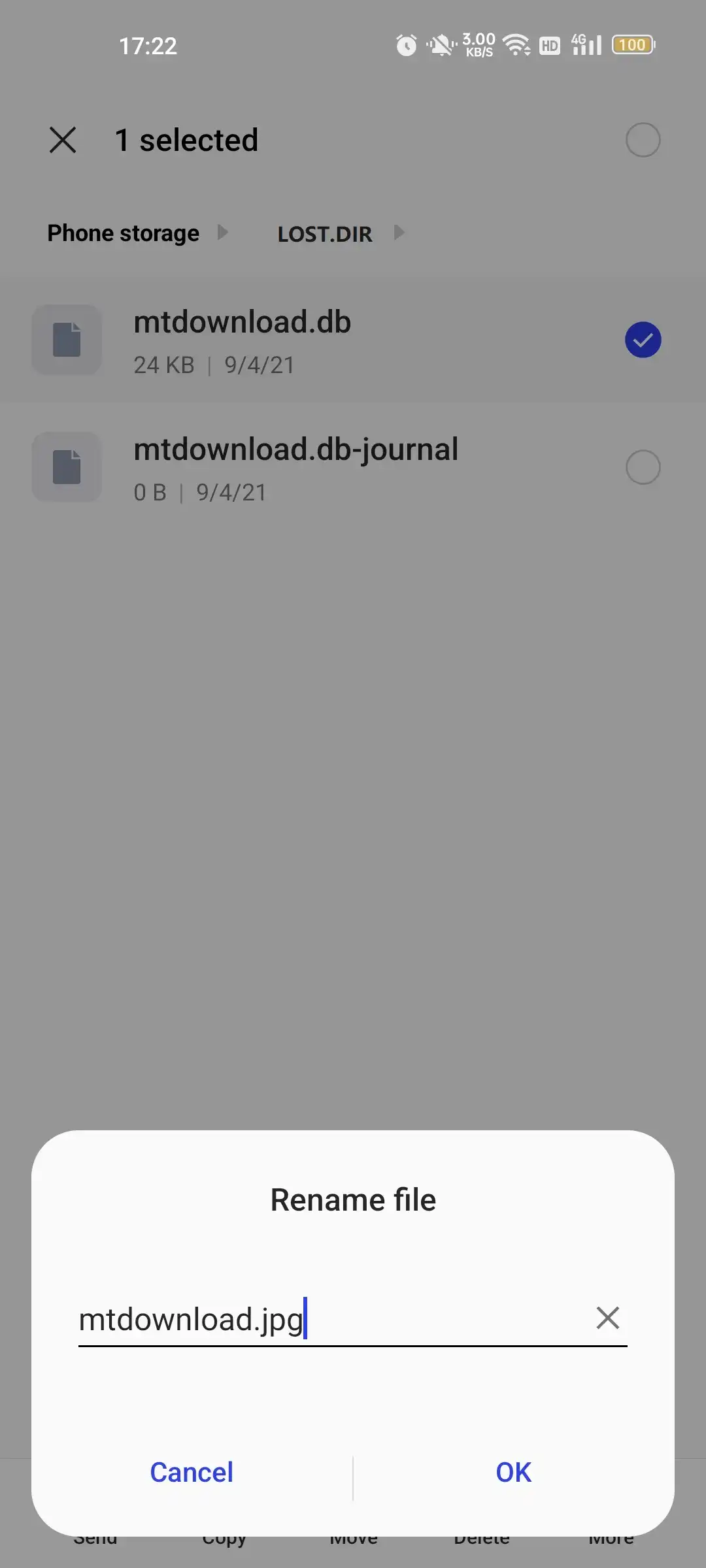 Step 1. Find LOST.DIR folder on your Android phone.
Step 2. View and rename the extension of your desired files.
Step 3. Check if they can be opened correctly. Once it works, please remove it from other locations.
---
Bottom Line
First, after this post, you should know what LOST DIR is and what will happen if it is missing. (It is a folder to store files that are not saved correctly. It won't affect your device even if it is gone.)
Then, we introduce you to two methods to recover this folder and the data saved in it. Suppose you can still find LOST.DIR folder in your Android SD card. It is accessible to spend more time recovering your files. You can change the file extensions one by one. However, the best method to recover your LOST.DIR files is to use recommended WorkinTool Data Recovery Software. This LOST DIR recovery software can scan through the entire SD card or USB drive and locate every lost file in it. Only three clicks can take you to your desired data and recover them in one piece.