How to Remove Freepik Watermark | 4 Simple Ways
To access Freepik's royalty-free downloads, you must first pay for a subscription to their monthly or annual fee service. Alternatively, you can save the image you want and remove the Freepik watermark to obtain a clear picture. This tutorial will guide you through the process of removing Freepik watermarks from your images. For the best watermark removal services, we recommend trying the WorkinTool Image Converter. Give it a try today!
😍 1. Up to FREE 5 image batch conversions and compression try-out.
🤩 3. Easy interface for users to edit with THREE STEPS.
😎 4. Support more than 100 different image formats to operate.
🥳 5. Cover all the features that you can on the market and interesting filters.
😊 6. Available for image conversion, compression, matting, watermark, and more.
How to Remove Freepik Watermark | 4 Simple Ways
It's common knowledge that humans are visual creatures, relying heavily on our eyes to take in information and make an impact. That's why businesses, advertisers, and entrepreneurs invest big bucks in using stunning imagery and stock photos to promote their products and content. In fact, this demand has led to the creation of numerous platforms that offer top-notch stock images, video, and other materials for a fee. For example, Freepik is one of the Stock companies that provide images with watermarks unless you pay for them.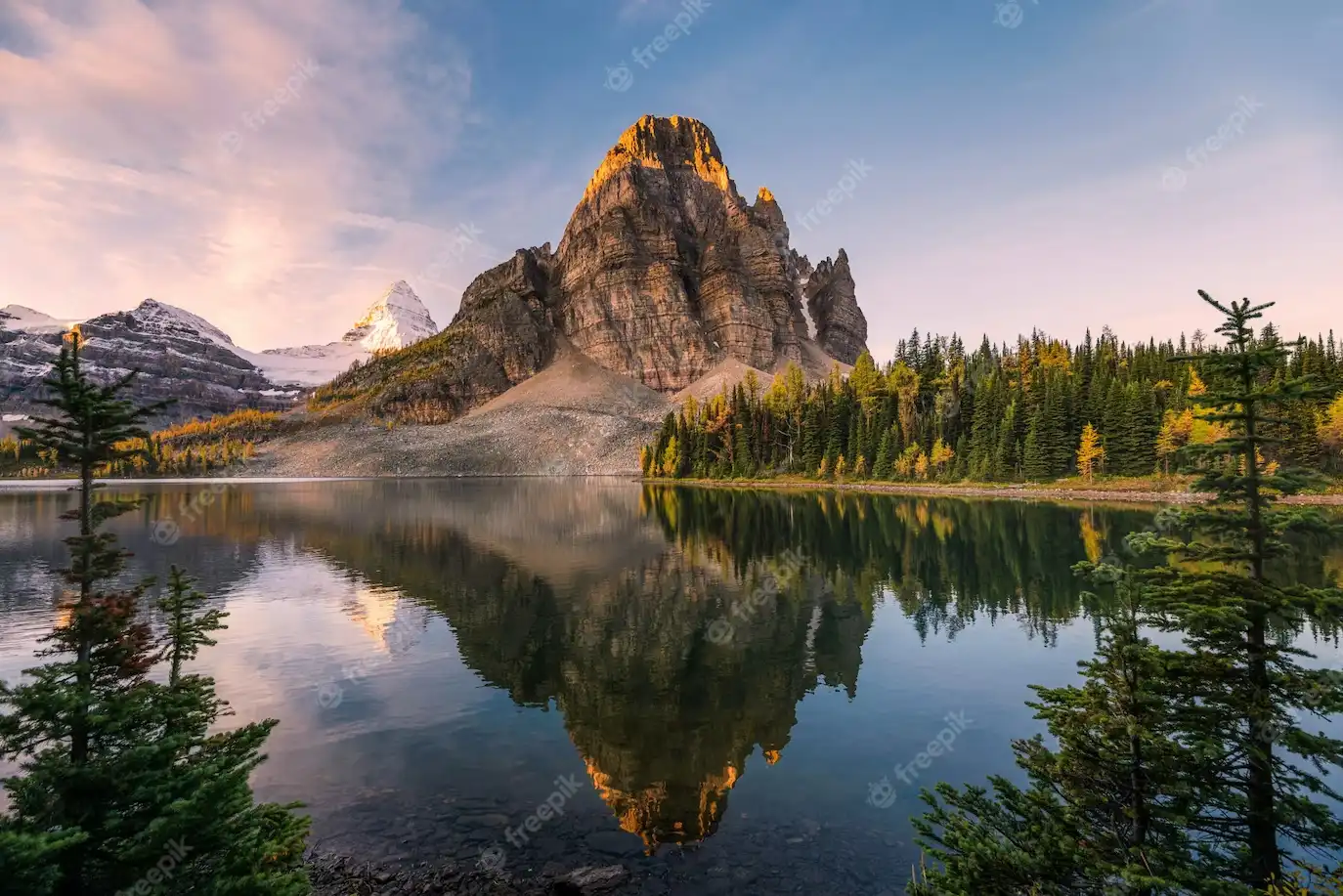 Freepik is a popular platform that offers a vast collection of high-quality graphic resources like vectors, photos, and illustrations. However, if you download these resources for free, they come with a watermark. To use the images without the watermark, you need to purchase a subscription. Even the cheapest annual plan costs you $12/month for watermark-free downloads. If not, some of the best images will have tiled watermarks on them. However, there are methods to remove the watermark without subscribing. In this article, we'll discuss how to remove Freepik watermark from images.
---
How to Remove Freepik Watermark on Windows
Basically, users have the option to download and save iStock images directly, but it will come with annoying watermarks. This sets it apart from using the download button, allowing the watermark-free image to be saved. Removing the watermark isn't too tricky as long as you have access to a professional watermark remover or image editing software. To make things easier, we'll walk you through how to use the WorkinTool Image Converter to erase watermarks from Freepik images and offer tips on using Photoshop for editing watermarks.
📌 WorkinTool Image Converter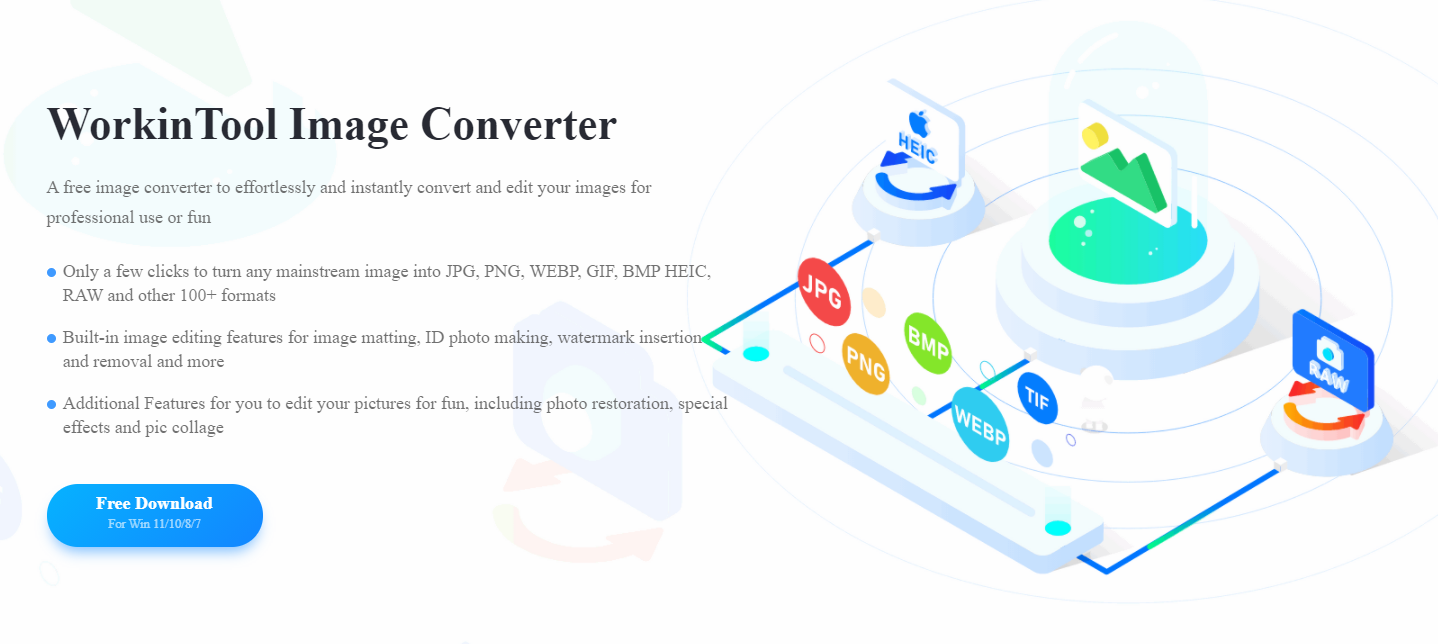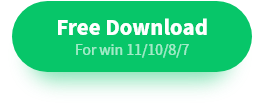 WorkinTool Image Converter is a fantastic tool that can help you with various image-related issues, including removing watermarks. Its top-of-the-line watermark removal service offers many customizable options for users based on their specific needs. Whatever choice they select, the watermark will be deleted entirely, leaving no trace behind. In addition to watermark removal, the tool also boasts an array of other helpful image editing functions, such as image conversion, compression, background removal, text addition, special effects, and more. The program's simple and user-friendly interface makes it easy for even those who have never worked with image tools before to access and utilize its incredible features.
Customize to enlarge or compress images

Add or remove photo watermarks

Change or remove the image background

More than 65 image filters to apply
Check out how it works with WorkinTool:
First, launch this tool and open Remove Watermark to add the Freepik downloaded picture.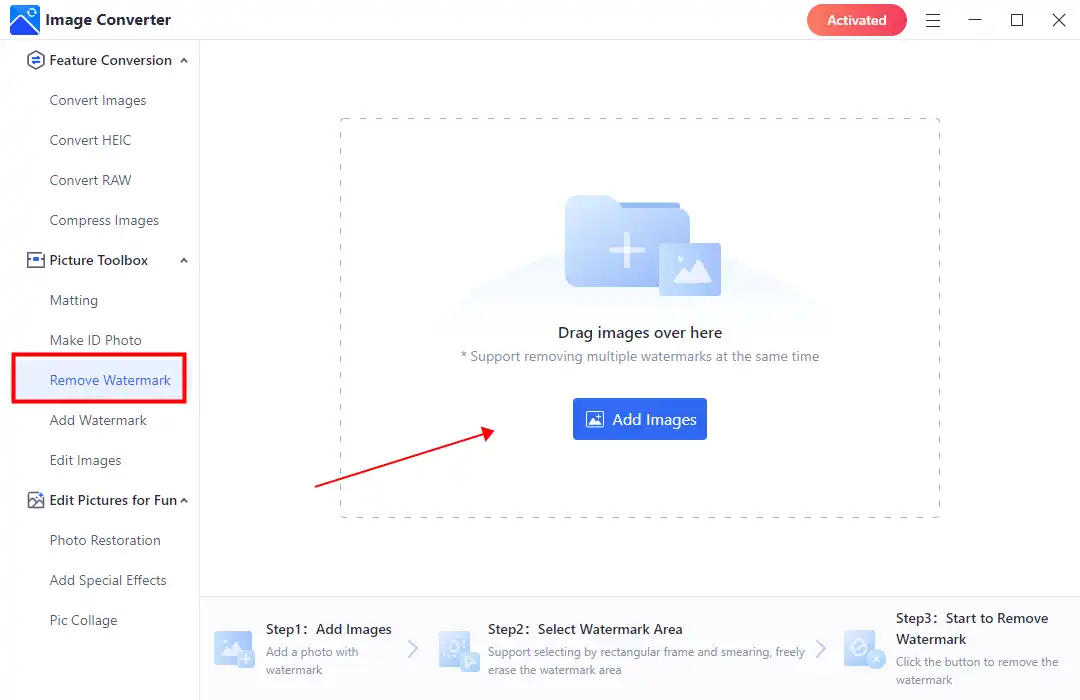 Then, select a removal mode you want to use for watermark removal. (Since you want to remove Freepik tiled watermarks, The brush mode is better to cover those watermarks.)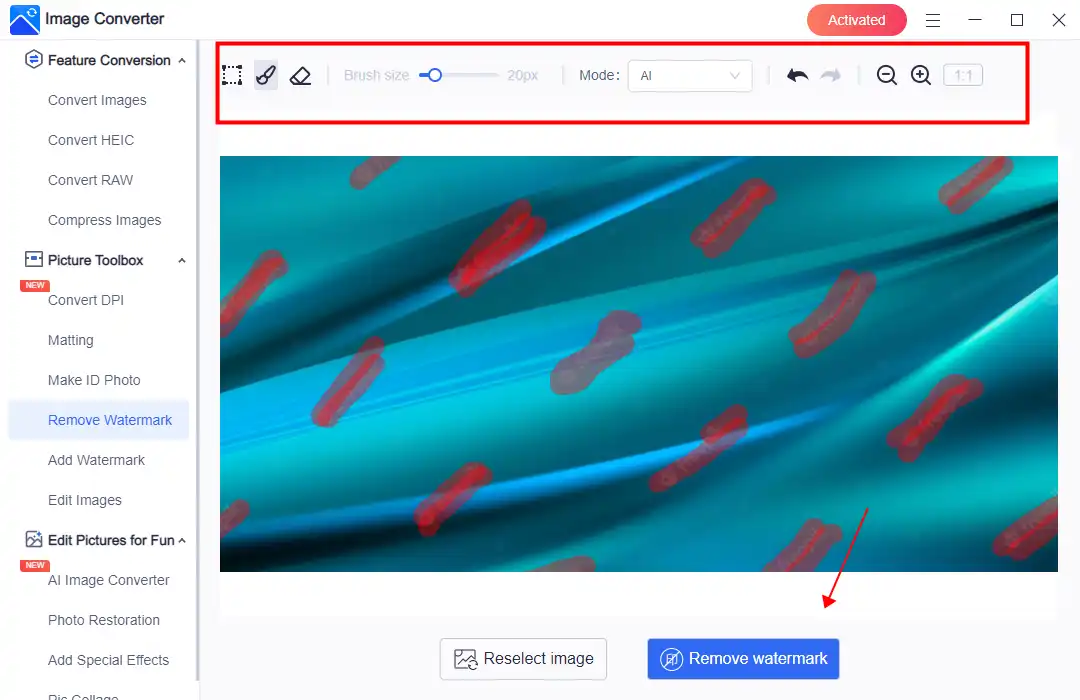 After that, you can click on the

Remove watermark

for the result. When it is over, check out the result and save this picture.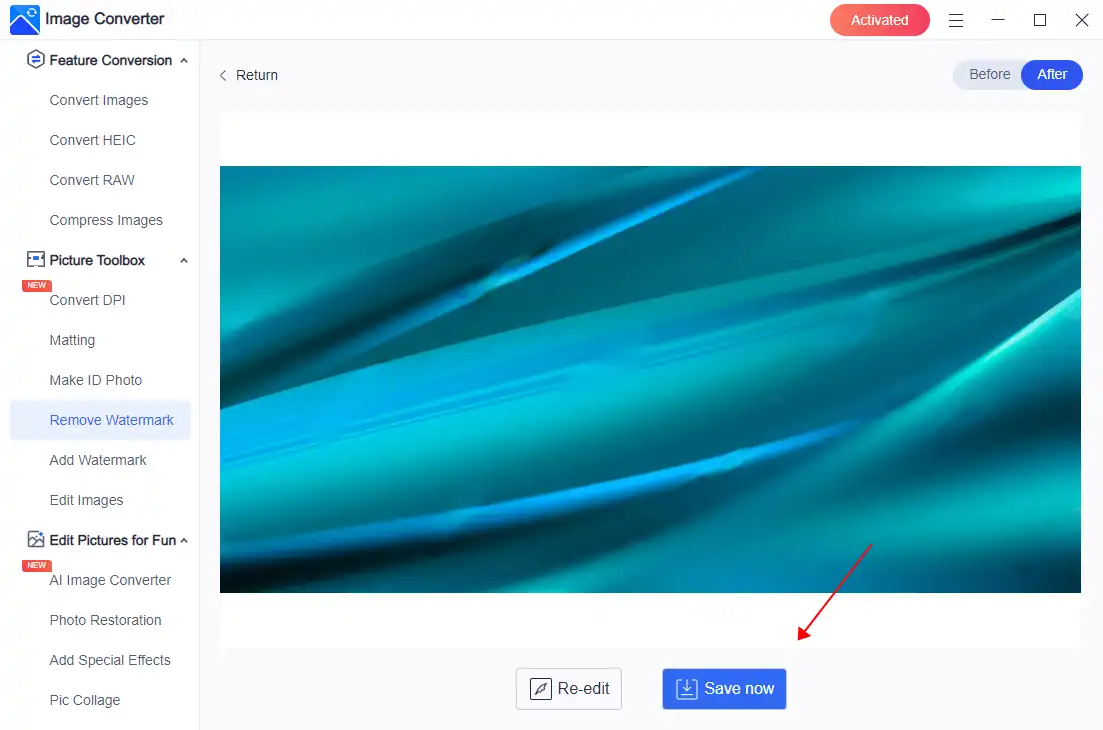 💖 Additional WorkinTool Image features 💖
---
How to Remove Freepik Watermark on Mac
The bad news is that WorkinTool isn't available on the Mac system. However, Adobe Photoshop is open for all PC systems and can edit images and remove watermarks. In the meantime, we should note that Photoshop is a bit more complex than other software options, and using it effectively requires a higher skill level and a willingness to pay for the program. Additionally, learning to use its advanced features takes time and patience. Nevertheless, Adobe Photoshop is widely regarded as the top image editing software, offering unparalleled editing capabilities. To save time, we've provided some simple steps to help you remove Freepik watermarks as desired.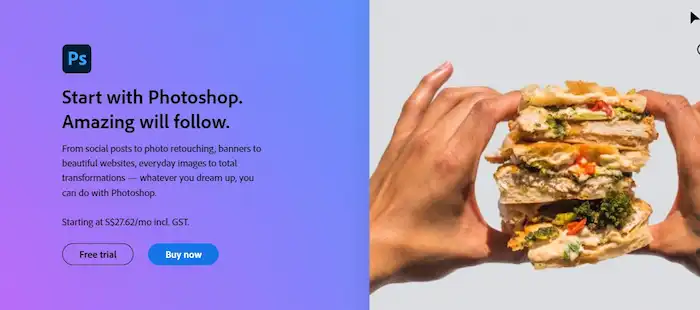 Open the image in Photoshop.
Select the "Lasso" tool from the toolbar to draw a selection around the watermark in the image.
Next, go to the "Edit" menu at the top of the screen and select "Fill".
Choose "Content-Aware" from the "Contents" drop-down menu, and click "OK".
Photoshop will then analyze the surrounding pixels and use them to fill the selected area, effectively removing the watermark.
If the watermark is still partially visible, you can use the "Spot Healing Brush" tool or the "Clone Stamp" tool to refine the image further.
Once you're satisfied with the result, save your edited image by clicking on "File" > "Save" or "Save As".
---
How to Delete Watermark on Mobile
For most people, editing images on their phone is more appealing than doing so on a computer unless it's for work. Therefore, deleting watermarks directly on a mobile device is usually more convenient. However, if you want to remove a Freepik watermark from an image on your phone, the methods described above won't suffice. Instead, you'll need to use a specialized mobile app designed specifically for that purpose.
Watermark Eraser on Android
The native editing features on Android and iOS phones do not include the ability to remove image watermarks. However, there is an app called Video Eraser that provides users with versatile image and video editing options, including the ability to remove Freepik watermarks easily. The best part is that removing watermarks is entirely free with this app, so you don't need to worry about additional costs.
Please note that the app only offers a box selection mode for removing watermarks, which can be challenging. Nonetheless, Video Eraser also provides other powerful features for both video and picture editing that you can explore. It can remove other watermarks as well. For example, I will use an iStock watermark removal operation to demonstrate.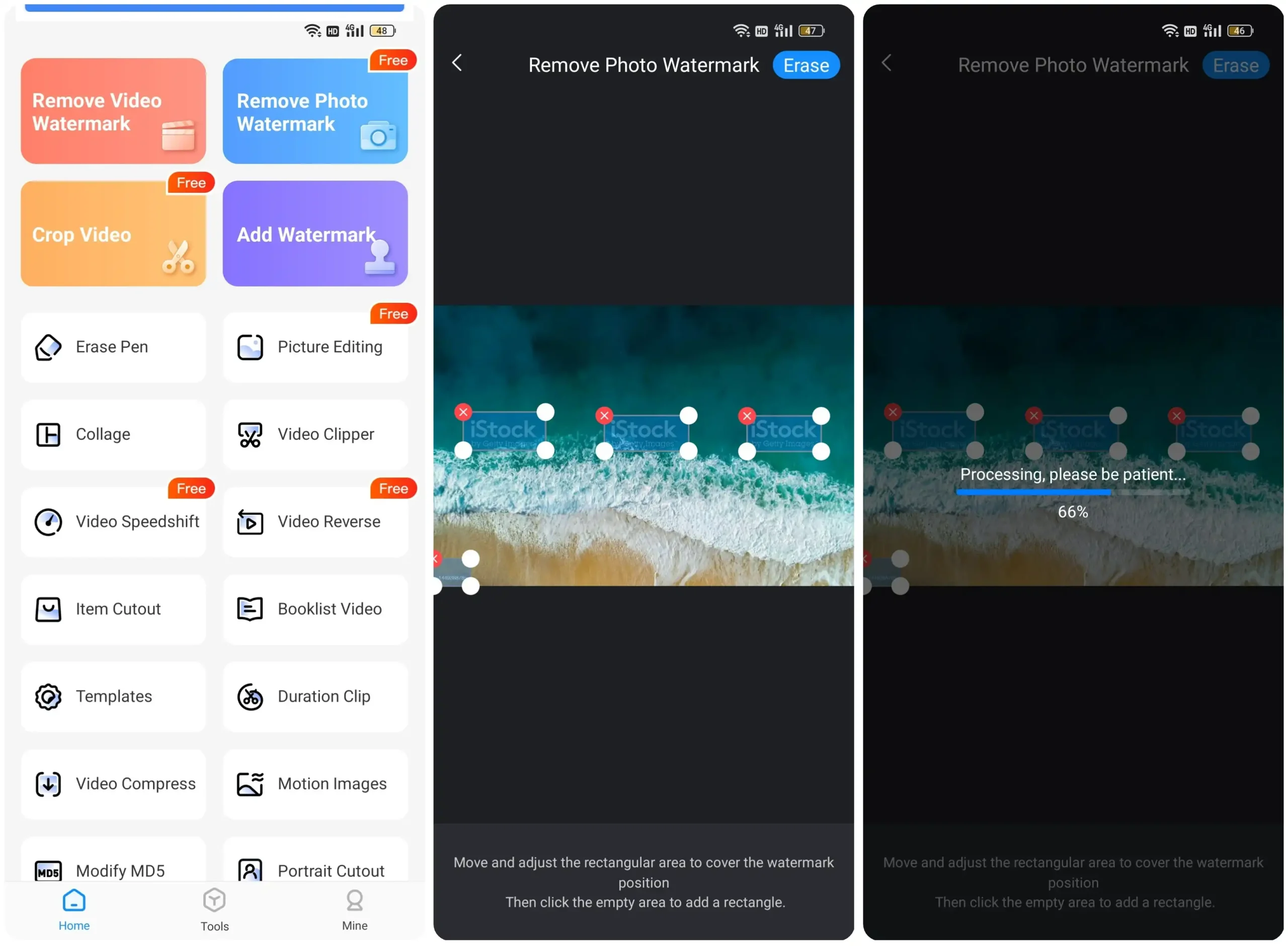 Open this app, and tap

Remove Image Watermark

.

Add the image you want to remove the watermark and add boxes to cover those watermarks.

Click Erase and wait for it to complete. Then decide whether to

Save it to the photo album

 or

share it with your friend

.
---
Erase the Freepik Watermark Online
In addition to the methods described above, there is another tool that you can use to remove watermarks from your images: an online watermark remover. We recommend visiting
watermarkremover.io
, which is an online tool that can remove any watermark from your photos in just seconds. There's no need to download or register to use it, and there's no selection box to worry about. All you have to do is upload your image, and the AI technology will take care of the rest for you. However, since this is an online tool that requires you to upload your pictures to the internet, there is a potential security risk. Our recommendation is to use desktop applications instead to avoid any unnecessary complications.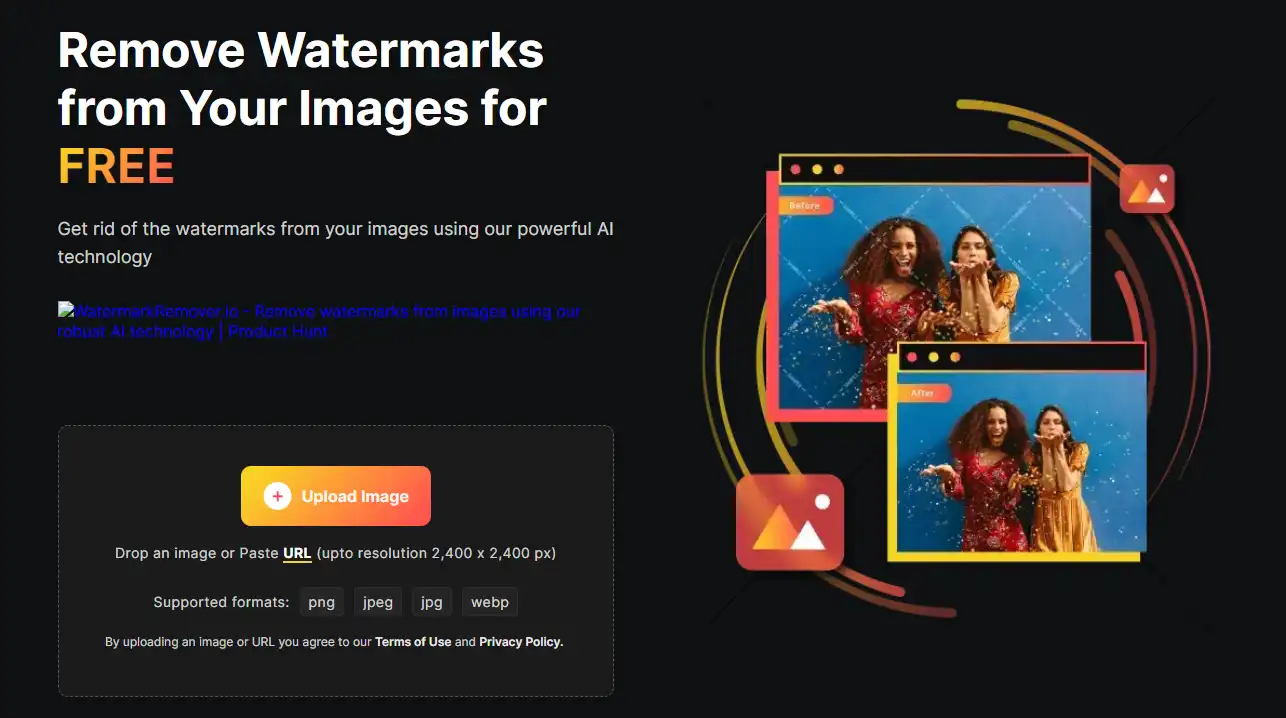 Use a browser to visit watermarkremover.io and tap

Upload Image

.

Wait for the image to operate and check out the result.
Then, download this image to your local computer.
---
Conclusion
This article presents four methods for removing Freepik image watermarks across various platforms and systems. These include two desktop tools, a mobile app, and an online watermark remover. We have tested all of these methods and found them to be effective. However, after considering all factors, we still recommend using the WorkinTool Image Converter on Windows for the best overall experience. This tool offers a comprehensive suite of image editing, conversion, and compression features, making it suitable for all users. Furthermore, it provides the most customizable options for removing image watermarks at a reasonable price. We think it's worth giving the WorkinTool Image Converter a try if you need to remove a Freepik image watermark.