How to Convert PDF to PNG Free on Windows 10
Want to learn how to convert PDF to PNG for free on Windows 10 but with no clues? Have a free trial of WorkinTool Image Converter. It supports the conversion of 100+ file formats. What's more, it is completely free for you to use. Only in three steps, you can save PDF to PNG images. Just upload your file, then select the output format as PNG, then convert it. Batch converting is available too. With it, you can easily transform several files with just one click. Try it right now.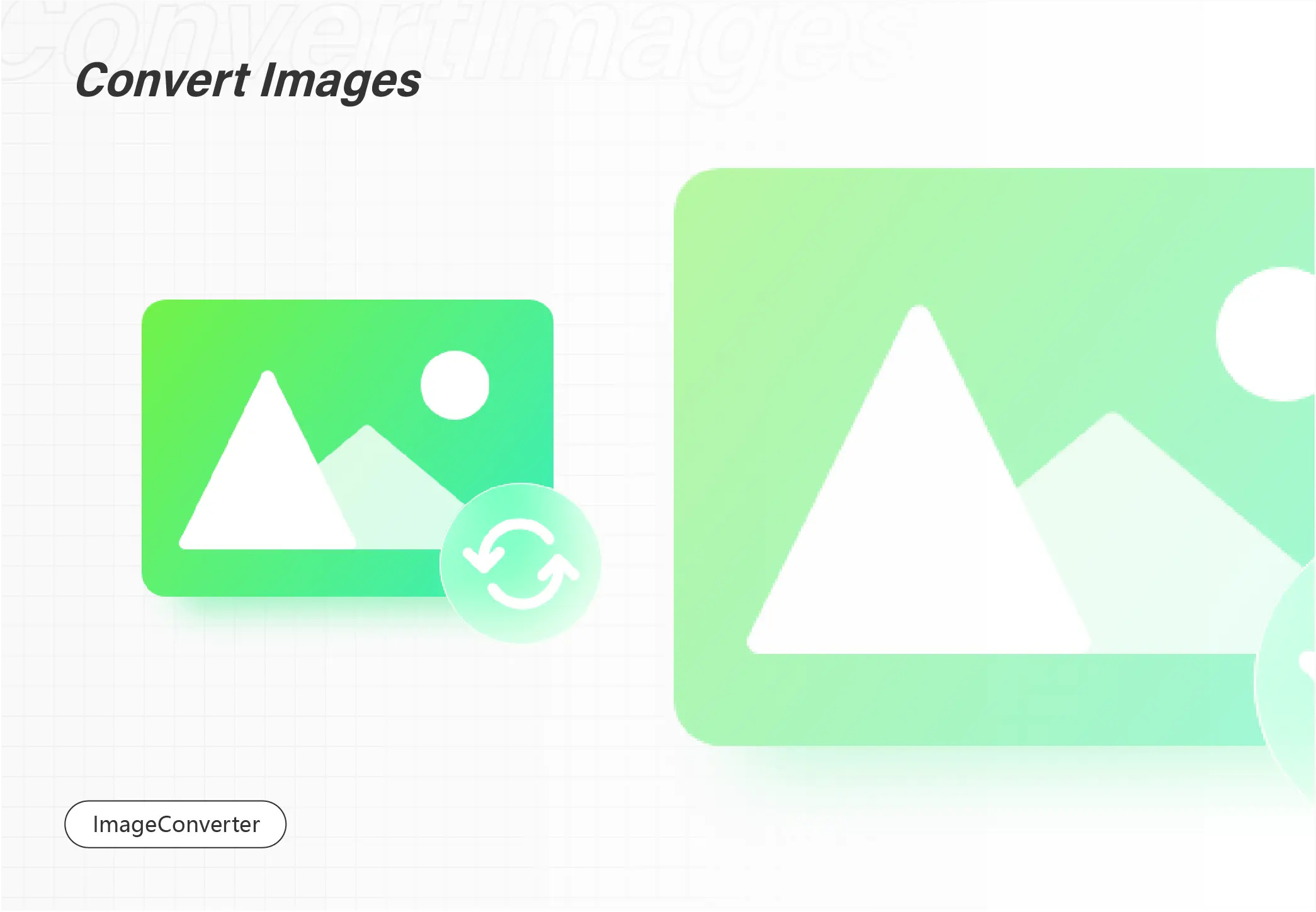 How to Convert PDF to PNG Free on Windows 10
As PDF files are more and more widely used in the workplace, everyone has begun to pay more attention to the learning of various skills related to PDF. Sometimes, PDF documents need to be converted into image format to save. If you don't understand the relevant content of PDF to image conversion, you may delay time at work and reduce efficiency. If you want to transform PDF to image clearly, you can try to save PDF to lossless compressed PNG image format. In this post, I'd like to elaborate on how to convert PDF to PNG for free on Windows 10 with WorkinTool Image Converter. Hope this is helpful to you.
Why Save PDF to PNG?
On one hand, the PDF is a format file with strong stability and security. Many data will be saved in PDF format, but the text content in the file can be copied. To prevent this, we can convert the PDF to images, so that the information in the PDF file is more protected. On the other hand, pictures also take up less memory than PDFs and are more convenient to store.
In the process of converting PDF to image, you should also pay attention to some problems to avoid the occurrence of blurred image conversion. If the image is unclear, it cannot achieve the purpose of using the image. PNG is short for Portable Network Graphic, which has the advantages of small size, lossless compression, using the indexed color mode, supporting true color and grayscale, supporting transparent effects and using streaming transmission, etc. These benefits make it the preferred image format for PDF conversion.
🌟 How to Convert PDF to PNG with WorkinTool Image Converter?
WorkinTool Image Converter is an all-around file format converter software. It supports the conversion from/to 100+ formats, such as PDF, JPG, PNG, WebP, RAW, HEIC, etc. It is so easy to operate that even new users can use it without any effort. Furthermore, it is completely free to use without any limits on the file size and number. In addition, fast conversion and clear conversion results are also the reasons for choosing it.  Another advantage that makes it prominent in the market is its high security. All files uploaded to the service will be wiped directly. It won't save or send any of your files. Most importantly, it ensures the conversion result. Take transforming PDF to PNG as an example, it will offer you a clearer PNG file in a smaller size. Batch operating is available as well, which can save most of your precious time.
Step-by-Step Tutorial 
Here is a detailed tutorial on how to convert PDF to PNG with WorkinTool Image Converter.
Step1. Launch the software, then select Convert Images under the Feature Conversion toolbox. Add your PDF file by clicking Add Images or Add Folder, or drag it to upload.
Note: Make sure the uploaded file is in JPG, JPEG, PNG, PDF, BMP, TIF, TIFF, WebP, etc.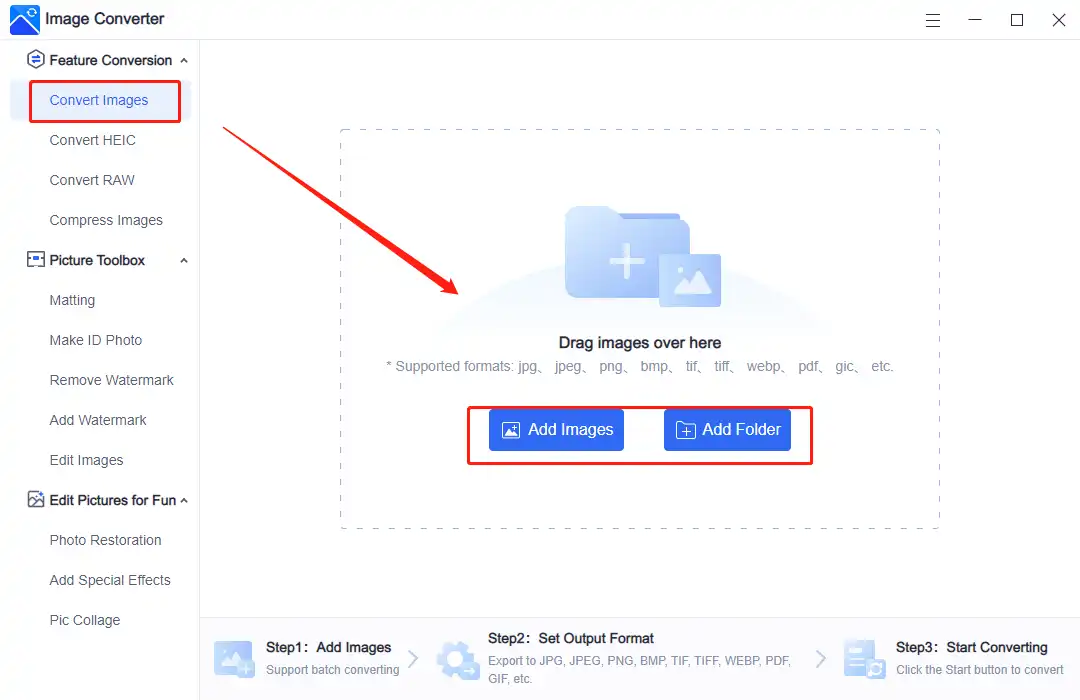 Step2. Select the output format as PNG. Then change the saving path of the new image if needed. Lastly, press the Start button.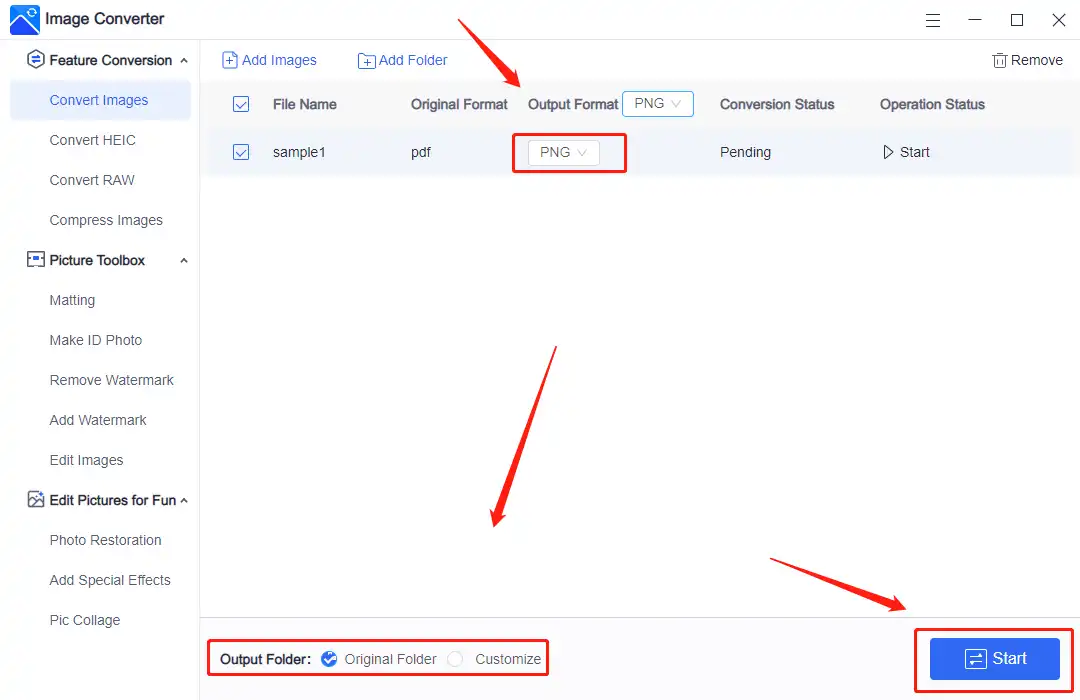 Step3. Click View now to check the conversion result. The new PNG files will be saved directly in your folder.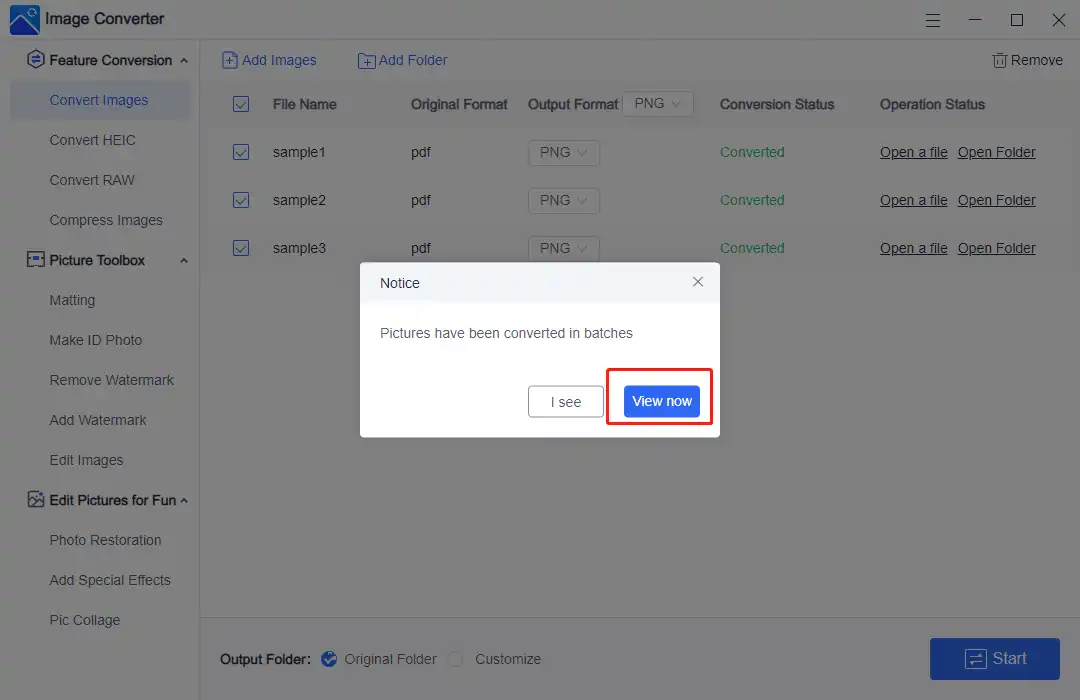 Here is the result of converting the PDF to PNG using WorkinTool Image Converter. The PDF file will be exported to several PNG images.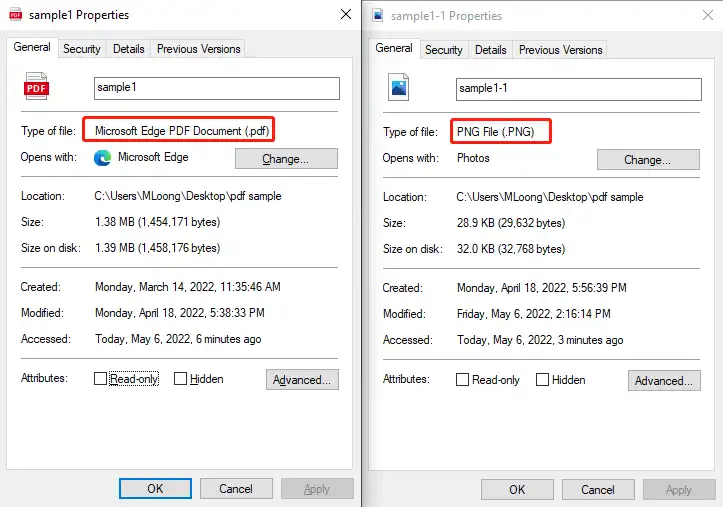 💡 Note: It is also in favor of batch conversion. Just tap Add Images or Add Folders to import more files. Then decide on the export format and click Start. With only one click, you can transform various PDF files. There are no limits on the number and size of PDFs in batch operation, and the conversion speed will remain fast.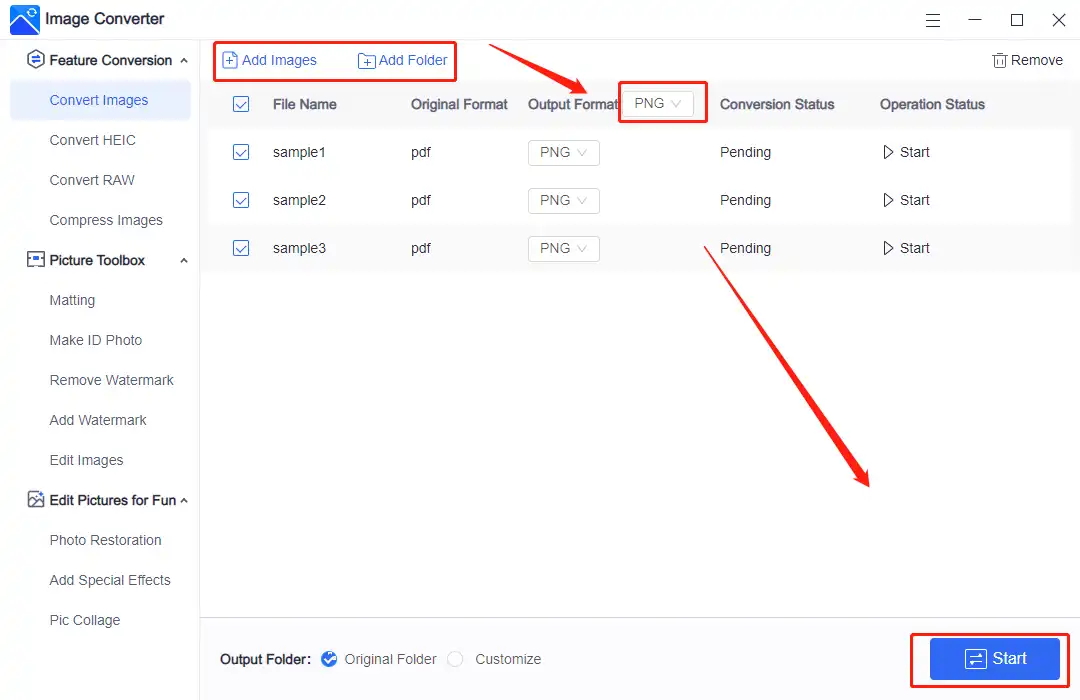 Advantages of WorkinTool Image Converter
You may have found that WorkinTool Image Converter possesses countless merits. Here is a summary of its key features for you.
| | |
| --- | --- |
| | It is free for all functions and there are no limits for free users at all. |
| | It guarantees your personal information and data privacy, without asking you to sign up for an account. |
| | The interface is simple and clear, and the converting process is so automatic that even beginners can use it with ease. |
| | Not only is it an image converter but it is also an all-around image processor. |
| Professional and efficient | It was developed by a high-tech office software company. The conversion result is great. |
Other Functions of WorkinTool Image Converter
As I have mentioned, Except that it can convert images from/to other 100+ formats. It is also can edit images with many tools, such as adding special effects, removing and changing image backgrounds, adding and removing watermarks to photos, etc. Here is a conclusion of its other functions that you can refer to.
Wrapping Up
Now, you may have figured out how to convert PDF to PNG free on Windows 10. When it comes to the best PDF processor, you probably think of Adobe Acrobat. Indeed, adobe is very professional in dealing with PDF problems, after all, Adobe is the creator of PDF format. You can definitely convert PDF to PNG with Adobe. However, Adobe is not free, and it costs highly. If you are looking for the best free adobe alternative tool to save PDF to PNG on Windows 10, then I highly recommend you to try this WorkinTool Image Converter.
The reason I suggest it is that it is powerful and all free, and the operation is very friendly to novices, moreover, the conversion can be completed in a few seconds. If you are eager for an effective online tool, you can look forward to it, for it will release the online version very soon.