How to Remove iStock Watermark | 4 Simple Ways
If you want to enjoy iStock royalty-free downloads, you need to pay for a subscription plan to their monthly or annual fee service. On the other hand, you can also save the image you want and remove iStock watermark to get a clear picture. This tutorial will explain how to get rid of copyright iStock watermarks. Try WorkinTool Image Converter for the best watermark removal services right now!
😍 1. Up to FREE 5 image batch conversions and compression try-out.
🤩 3. Easy interface for users to edit with THREE STEPS.
😎 4. Support more than 100 different image formats to operate.
🥳 5. Cover all the features that you can on the market and interesting filters.
😊 6. Available for image conversion, compression, matting, watermark, and more.
How to Remove iStock Watermark | 4 Simple Ways
If no one tells you, you must know that human beings are visual animals. Using eyes to catch things brings the most powerful impact. So many businesses, advertisers, and businessmen spend tons of money using illustrations and stock images to sell and promote their products and content. This also has given birth to many platforms that provide high-quality stock images, music, and materials for profit. For example, iStock is one of them, which will make you want to remove the iStock watermark.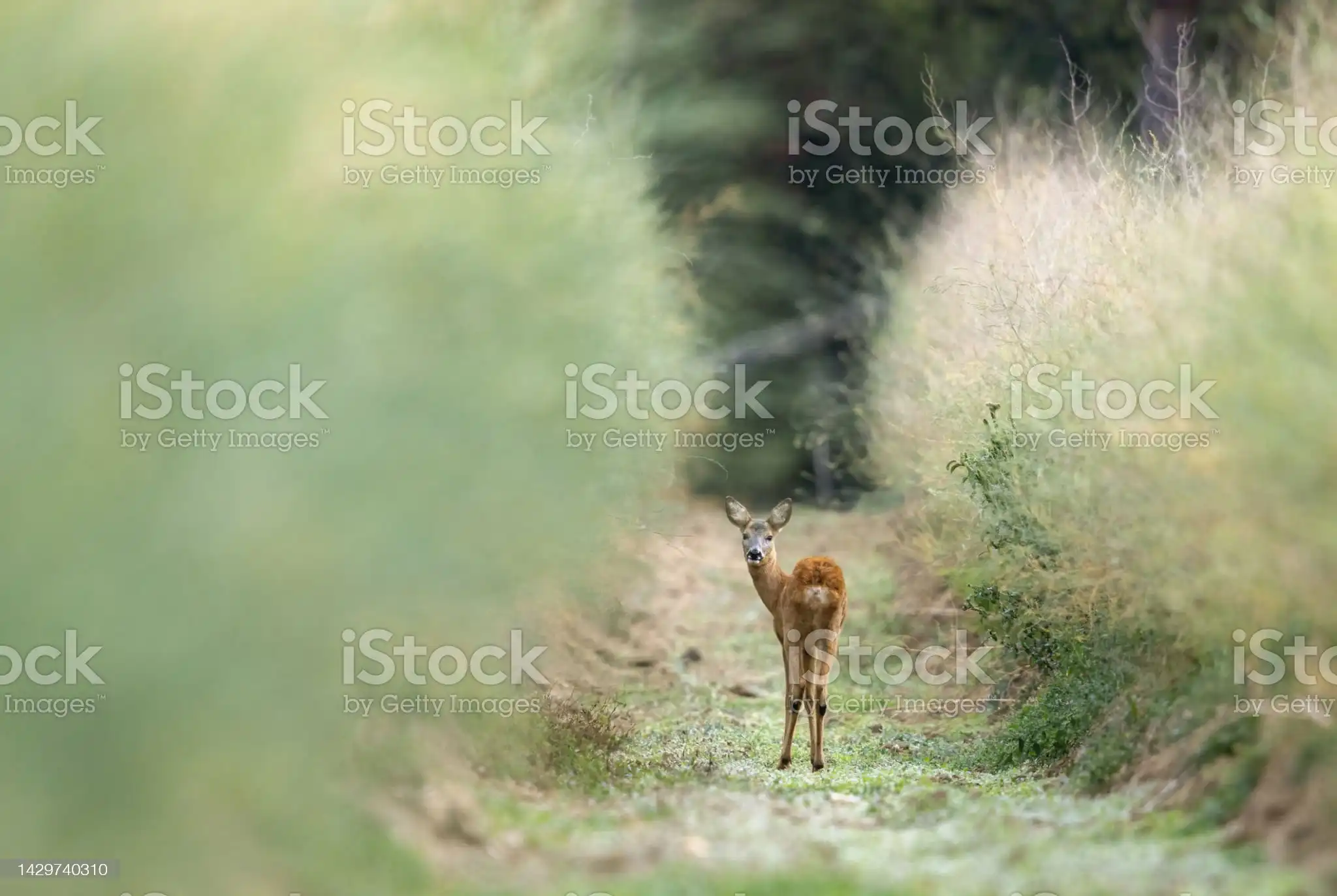 The iStock is a top-rated media library platform that brings stock images, videos, and music to users in need. All the content is of high quality. However, they are not for free. As a user, you can choose to use the à la carte pricing mode or subscribe to their plans. The cheapest plan costs you 29/month for ten downloads. If not, you'll notice that all the images here get watermarks on them. On the other hand, you can also save the water image and remove iStock watermark.
---
How to Remove iStock Watermark on Windows
In principle, users can save iStock images directly, but at the same time, the image will be saved along with the watermark. This is the difference between keeping a picture and using its download button. It is not difficult to remove the watermark on the image. You only need a professional watermark remover or image editing software. Considering the utility and convenience, we will show you how to use the WorkinTool Image Converter to remove watermarks from iStock images and Photoshop for watermark editing.
WorkinTool Image Converter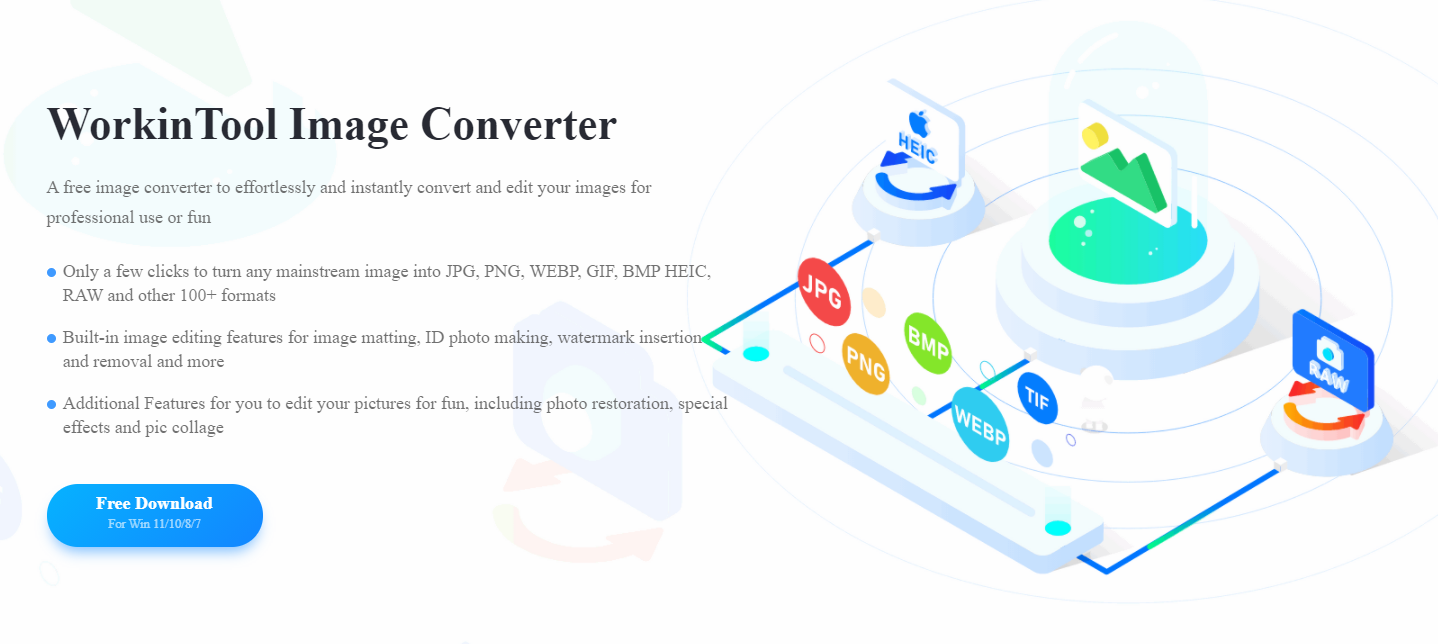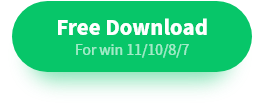 WorkinTool Image Converter is the perfect tool to help you handle most image problems, including watermarks. This tool brings you the best watermark removal services for this feature. It is equipped with several custom watermark selection and removal modes for users to consider how they would like to do image watermarks according to their needs. Whatever they decide, it will get the watermark erased like it never existed. Except for the watermark feature, it also has a variety of image editing functions, such as image conversion, compression, background removal, editing, adding text, special effects, and so on. With the most straightforward interface and most accessible instruction, you can enjoy all the fabulous features even if you have never used an image tool.
100 +image formats conversion available

Customize to enlarge or compress images

Add or remove photo watermarks

Change or remove the image background

More than 65 image filters to apply
Look how it works with WorkinTool:
First, click on Remove Watermark and add the saved iStock picture.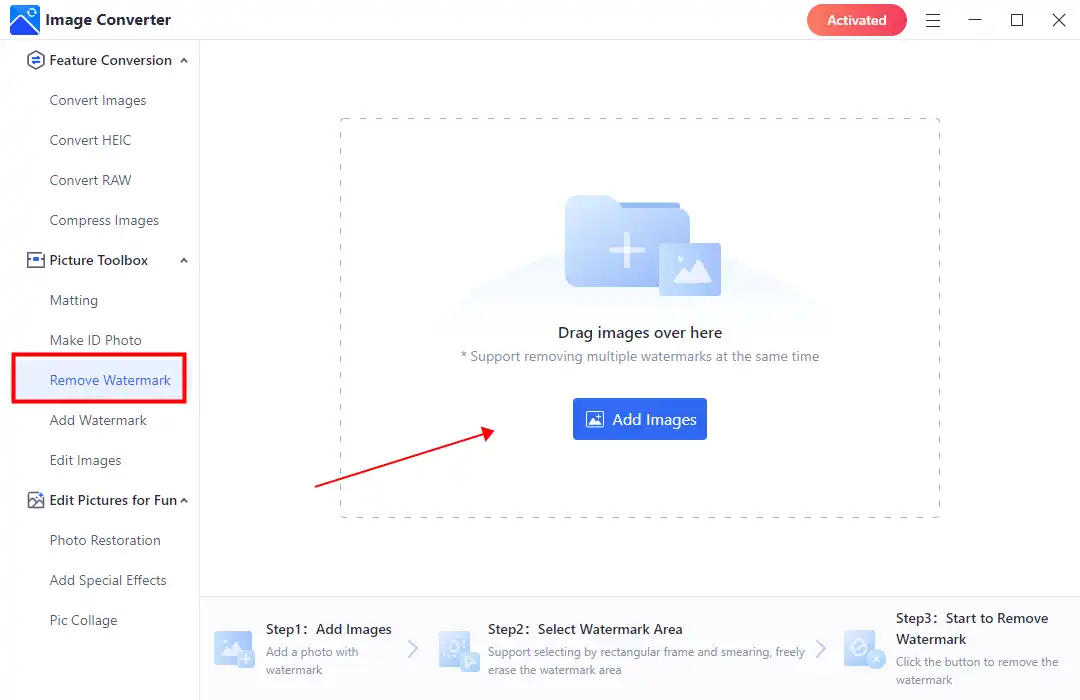 Then, choose a selection and a removal mode that you want to use for watermark removal. (Since iStock images are covered with tiled watermarks, you should select a brush to cover those watermarks.)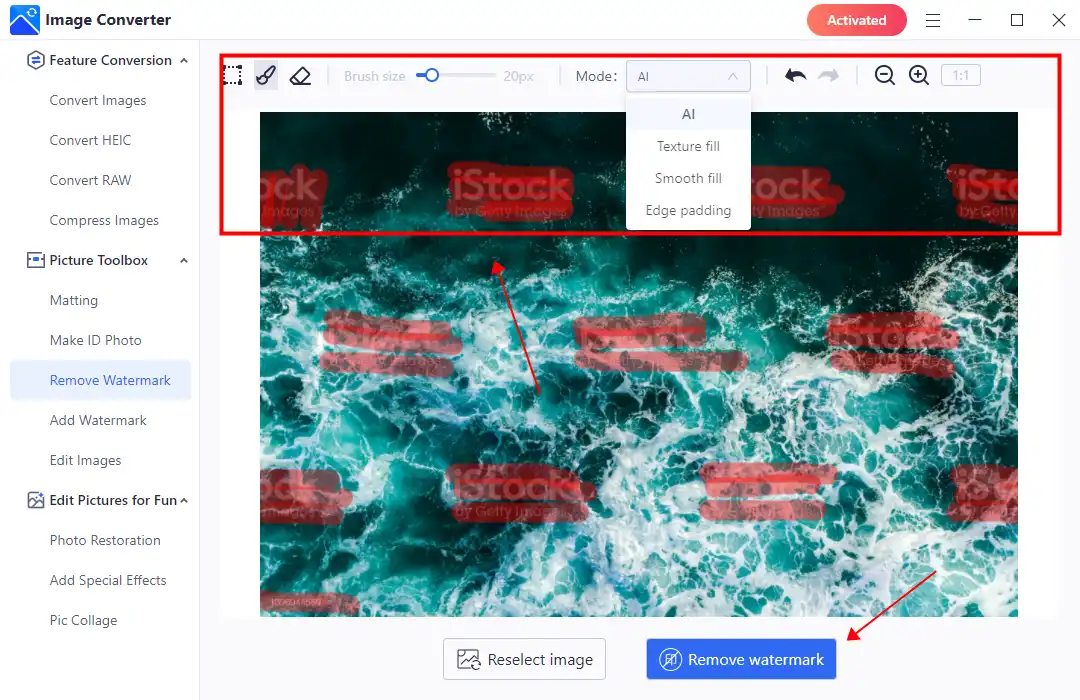 After covering all the watermark areas, click on the 

Remove watermark

 for the result. Then you can continue to save it on your computer.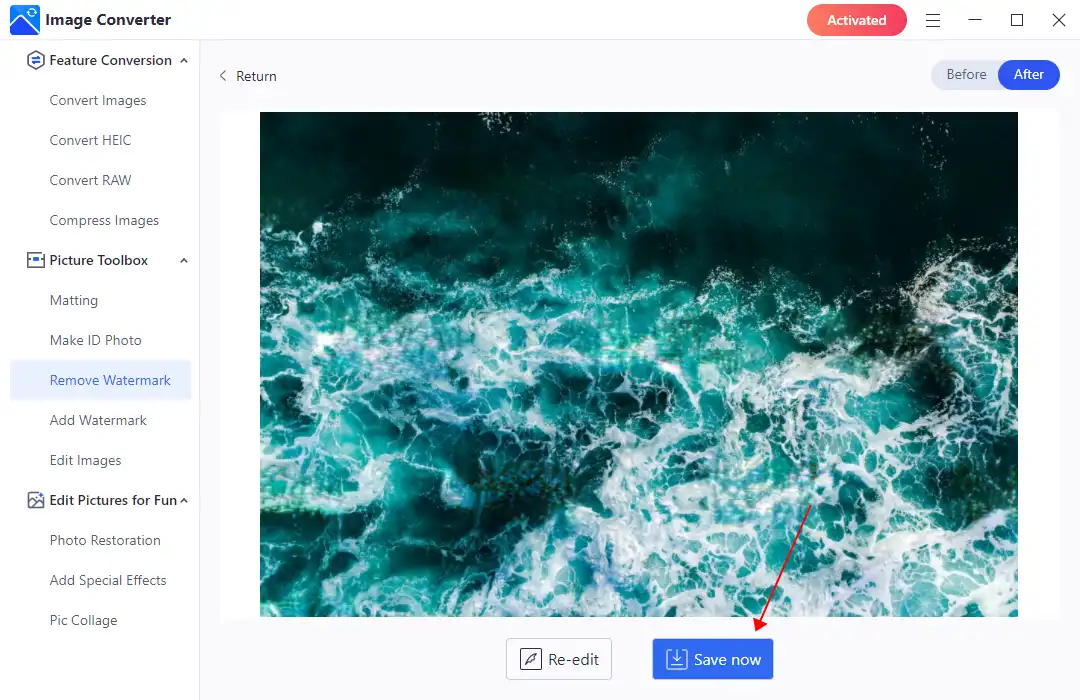 💖 Additional WorkinTool Image features 💖
---
Remove iStock Watermark with Photoshop
Unfortunately, the WorkinTool image converter is currently only available on Windows. The good news is that Adobe Photoshop has the feature to edit images for watermarks on all other PC systems. On the other hand, we don't put this tool first because it is slightly more complex compared to other software. As a user, you need to acquire higher skills and pay to use them. Also, you will also need more patience to learn this very tool for more accurate features. But we have to admit that Adobe Photoshop offers the best of the best image editing features. To save time, follow these steps to delete the iStock watermark as you wish.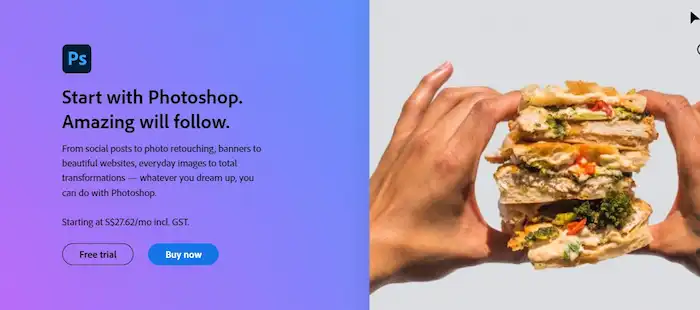 First, click 

File 

> 

Open

 and add your iStock photo.

Select the 

Lasso 

tool on the right bar and box the watermark.

Open the 

Edit 

menu, and use the 

Fill

 function to select 

Content-Aware Fills. 

Then the watermark is removed.

Repeat those steps to delete all those watermarks and save this image.
---
How to Delete Watermark on Mobile
Unless it is for work, the majority of people would prefer to edit images on the phone better. As a result, directly removing image watermarks on mobile is more convenient. If you want to remove the iStock watermark on your phone, all the methods above will not meet your needs. You will definitely need a particular mobile app to do that.
Watermark Eraser on Android
The current built-in features on Android and iOS phones don't allow users to remove image watermarks. But you can try this app: Video Eraser. It is a versatile app that offers image and video editing features. And also, it can help you remove the iStock watermark with no effort. It is totally free to remove image watermarks. So don't worry about this part. But it only offers a box selection mode, which is hard to operate. Other powerful video and picture editing features are also available for you to try out.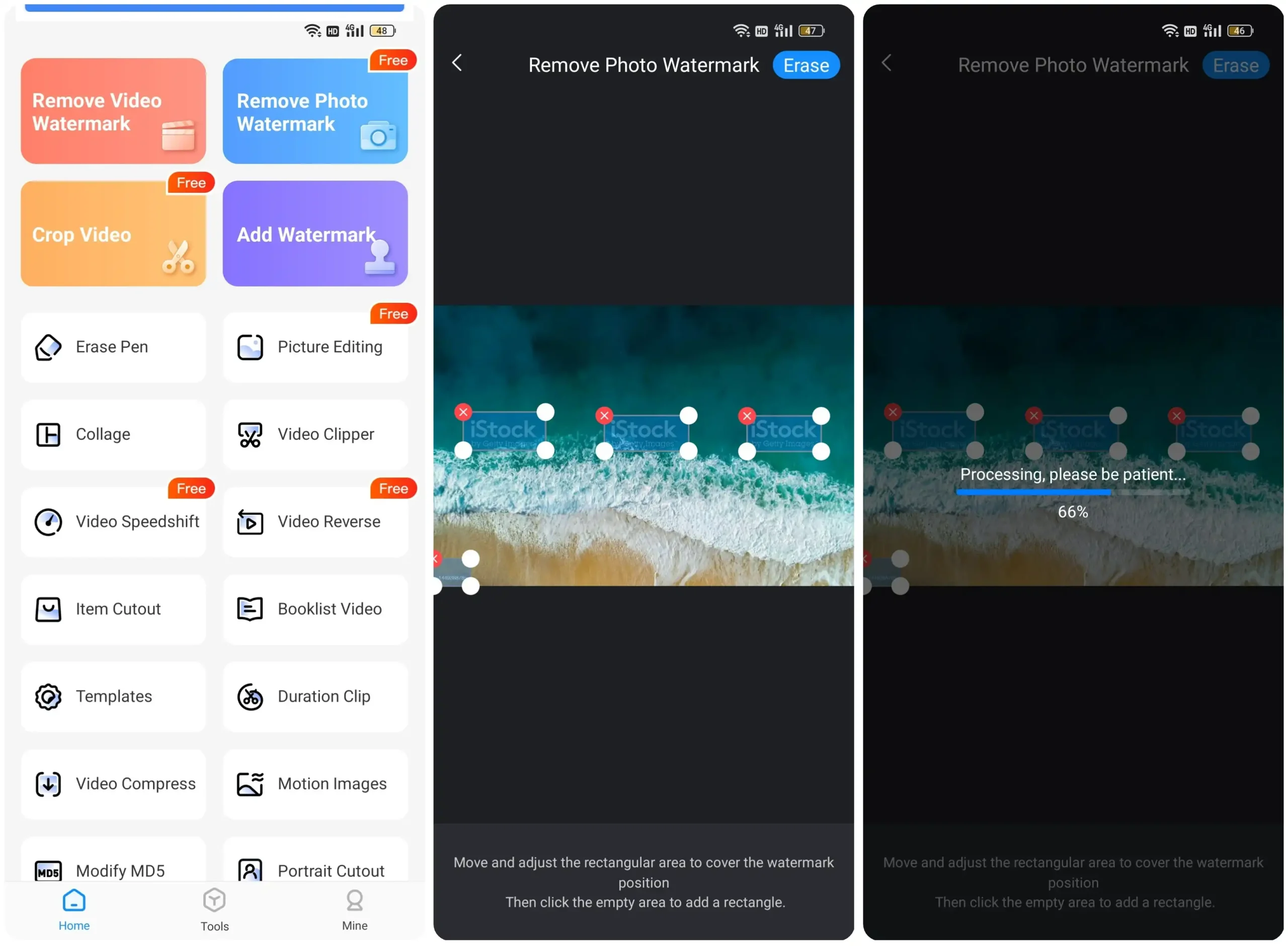 Open Video Eraser, and Click 

Remove Image Watermark

.

Add the iStock image, box all the watermark areas, and click 

Erase

.

Wait a minute, and tap 

Save to the photo album

 or

 share with your friend

.
---
Erase the iStock Watermark Online
Except for all the methods above, you get a fourth tool we have yet to mention: seeking help for online watermark remover. For that, we suggest you visit 
watermarkremover.io
.
 This online tool can remove any watermark from your images within seconds. And you don't have to download or register to get a permit. There is even no selection box. All you need to do is to upload the image, and AI technology will do the rest for you. But since it's an online tool that needs to upload images to the Internet, there's a security risk. Our advice is that you use desktop applications to avoid unnecessary hassle.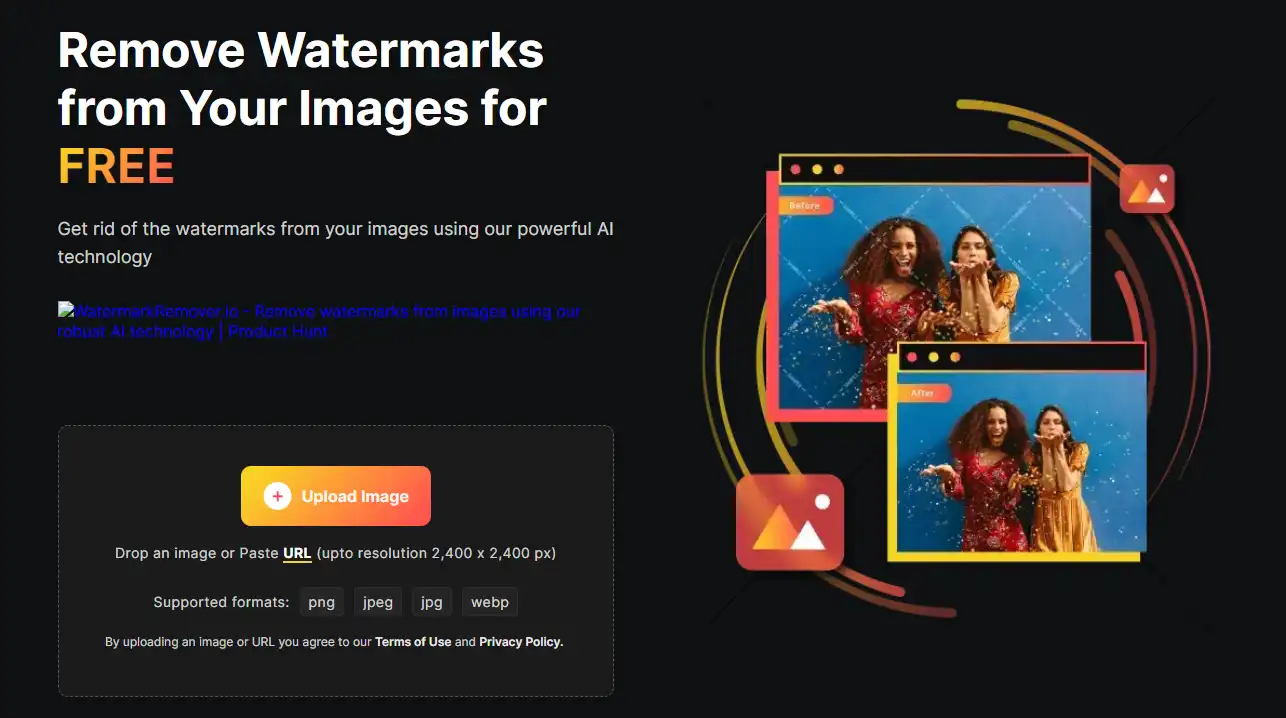 Visit watermarkremover.io and click

Upload Image

.

And wait for seconds for the image to come out.

Then you should be able to save this picture to your local computer.
---
Conclusion
As you can see, in this article, we introduce you to four iStock image watermark removal methods according to different platforms and systems. It includes two desktop tools, a mobile app, and an online watermark remover. You can rest assured that all the methods we have tested are effective. But for the best of the best, and all things considered, We still recommend you try WorkinTool Image Converter on Windows. It covers all the market image editing, conversion, and compression features. And it is suitable for all users. In addition, it offers the most customizable option to remove the image watermark at a reasonable price. It's worth trying to remove the iStock image watermark.