How to Write on a PDF Document Free on Mac/Windows/iPhone | 6 Ways
Due to the non-editable feature, PDF files can keep the original formatting and content when transferred or shared online. On the contrary, this feature also levels up the difficulty of editing or writing on PDF documents. Fortunately, after reading this post, you will learn how to write on a PDF document for free on different devices easily, ranging from Windows/Mac computers to tiny mobile devices. Check what you will learn in this post:
🕐 1. How to Write on PDF Mac Free —— [Adobe/Preview]
🕤 2. How to Type on Windows Free —— [WorkinTool/Google Drive]
🕓 3. How to Write in a PDF on iPhone/iPad —— [Microsoft 365/iLovePDF]
—————— Enjoy Your Reading ——————
How to Write on a PDF Document Free on Mac/Windows/iPhone | 6 Ways
💬 "Whoops, I must annotate and take notes on my leaders' PDFs on my computer tonight. However, I am unsure of the easiset and fastest way to make it. Are there any recommended PDF writers for novices? Please tell me. Thanks a lot." —— Online Help
This situation often occurs in our work or study file in this digital office age. They make our life more convenient and simpler. Nonetheless, what should we do if we encouter a similar terrible situation? Luckily, this post will illustrate how to write on a PDF document free on Mac/Windows/iPhone, ranging from third-party software to PC default tools. After reading this post, you might easily write, add comments or edit text in PDFs using different PDF writers, like WorkinTool, Word, Google Drive, Adobe Acrobat, etc. Keep reading to see the detailed tutorials.  
What you will learn:
1. How to Write on PDF Mac Free —— [Adobe/Preview]
2. How to Type on Windows Free —— [WorkinTool/Google Drive]
3. How to Write in a PDF on iPhone/iPad —— [Microsoft 365/iLovePDF]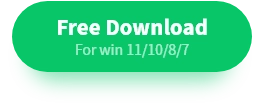 ---
Words Before Starting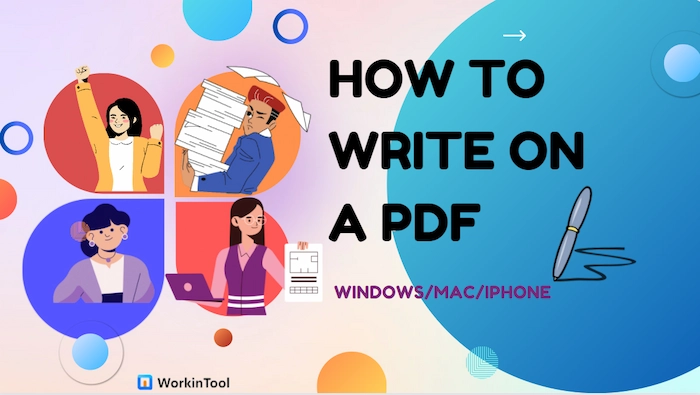 🔎 Can you write on a PDF file?
Of course, you can draw or annotate with text on PDF documents in most situations. And professional PDF writers will streamline it and save lots of your labor. However, assuming your PDF is secured or prohibited with editing permission. In this case, you will fail to make any writing changes to your PDF files.
🔎 Why need to write on a PDF document?
🙋‍♀️ Better to Understand:
 When there is some complex content or incorrect info on the PDF, writing an explanation or annotation will be an excellent way to help readers understand the obscure content and correct the error.
👨‍🎨 Convenient to Collaborate:
 When you work with several team members, you can write your suggestions or ideas on the PDF to optimize the file and make cooperating more convenient.
🕵️‍♀️ Easier to Take Note:
 You can take notes on the PDF files by writing when you take online classes. The notes will be pretty helpful in reviewing the essential key points.
---
Part 1. How to Write on a PDF Mac FREE
💙 #Way 1. Write over a PDF in Adobe Acrobat
Writing in a PDF is a common way for people to make comments on PDF, edit PDF, and create the exclusive PDF on Mac computers. And Adobe Acrobat can provide all-in-one solutions for marking up PDFs. With it, you can write an electronic signature, notes, text, shapes, or other elements you want on PDF with minimal effort. Moreover, you can make flexible writing and editing on PDF by changing the font color and size.
📝
How to Write in a PDF in Adobe on Mac
Step 1. Click Edit PDF in Adobe.

Once opening your PDF file in Adobe, head to 

Tools > Edit PDF

. Also, you can find the feature on the right sidebar.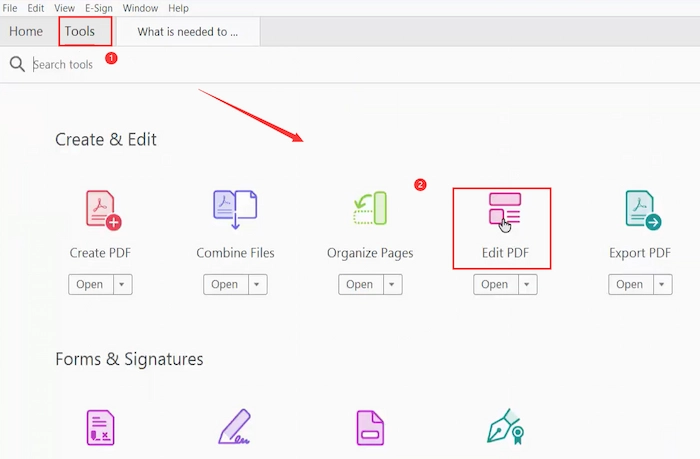 Step 2.

Edit Adobe PDF.

Select the wanted writing tool to draw text, signatures, page numbers, watermarks, comments, etc.

Step 3. Save the File.

When you finish your writing, press the Save button to keep the PDF with annotations.

 Reference to: Adobe Support
💙 #Way 2. Write on PDF File Free in Preview
Do you want to write on a PDF document without Adobe Acrobat on Mac for free? You cannot miss Preview, a free but versatile PDF writer software on every Macbook. Although it is Mac preinstalled software, it can still satisfy all your basic PDF requirements. Therefore, it's a cinch to write colorful text or type wanted sentences on the saved/downloaded PDFs in Preview within several clicks. What's more, it can also be your PDF viewer, PDF signer, PDF redaction tool, etc. 
📝
Easy Guide to Marking up PDF in Preview
Step 1.

 

Import the PDF to Preview. Next, click the 

Show Markup Toolbar

 icon if the toolbar is invisible.

Step 2.

 

Choose the wanted writing tool in the toolbar to write anywhere at will. For example, click T or line icon and then fill in or write on your PDF.
Step 3.

 

Navigate to 

File > Save

 to get the modified PDF within seconds.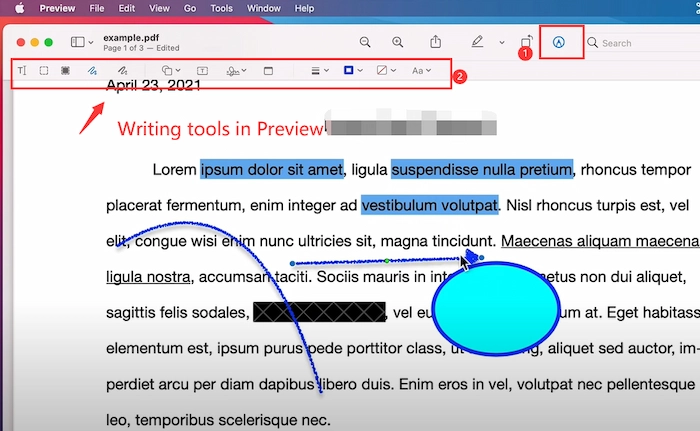 ---
Part 2. How to Write on a PDF on Windows
If you are going to write on, annotate, and comment on PDF on Windows PC for free, WorkinTool PDF Converter is your the best option for both novices and experts. It provides 10+ free writing tools to effortlessly add drawings, signatures, highlights, stamps, text, shapes, etc. Furthermore, you can make custom PDF writing by resetting the drawing pen/text's color, style, and formatting. More importantly, all your saved PDF documents will keep the original formatting without quality loss in WorkinTool.
📌

Your Wise Option – Easily Write on a PDF File with WorkinTool

🥇 Exert the 10+ writing tools in the PDF Edit feature to edit your files without charge.
🥈 Unlimited use time and size quantity to customize your PDF files in PDF Edit.
🥉There is no watermark or quality loss in the downloaded PDFs after editing.
🏅 Able to edit, annotate and type on PDF files on Windows and online.
🏅 Provides all-in-one solutions to PDF problems with other 20+ PDF functions.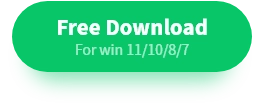 📝 How-to Tutorial with WorkinTool
Step 1.

 

Upload PDF to WorkinTool.

Free download and launch this helpful software. Click on 

View & Edit > PDF Edit

. 

Then tap on 

Select PDF file 

or drop your files to upload.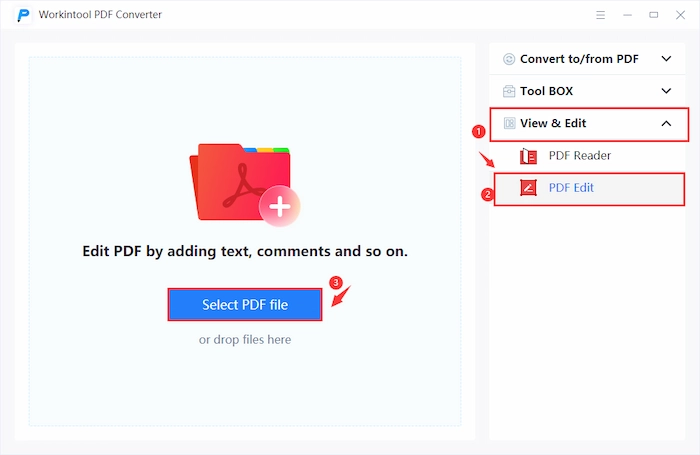 Step 2.

 

Write on the PDF File.

📝 Draw on PDF Drawing:

 Click 

the

Drawing

 tool and select one wanted drawing pen: Drawing, Freeform Highlight, Text Highlighter. Then change the pen parameter as you like. Lastly, you can write or highlight at will on the file. 

📂 Write with Text: Find the Text button and change the color, fill color, and transparency. Next, click anywhere you want to write with new text. 

🔎 

Write a Digital Signature

:

 Press the Sign button to create a digital signature on the PDF file. And you can change the signature's color and store it for later use.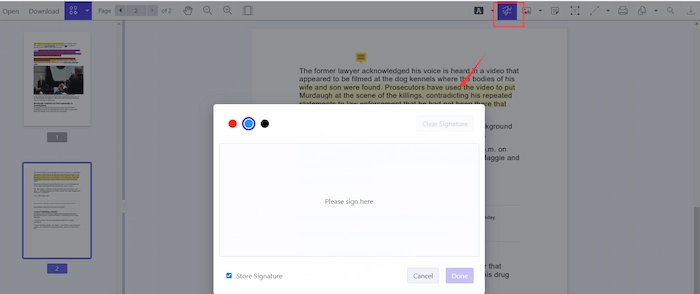 📑 

Add a Comment

:

 If you want to write on a PDF by commenting, click the Note icon to add sticky notes and write your annotation on it easily.

Step 3.

 

Export the Modified PDF.

Tap the Download button or export icon to keep the writing changes on your PDF. 

✨ Bonus: Overview the Whole Process with GIF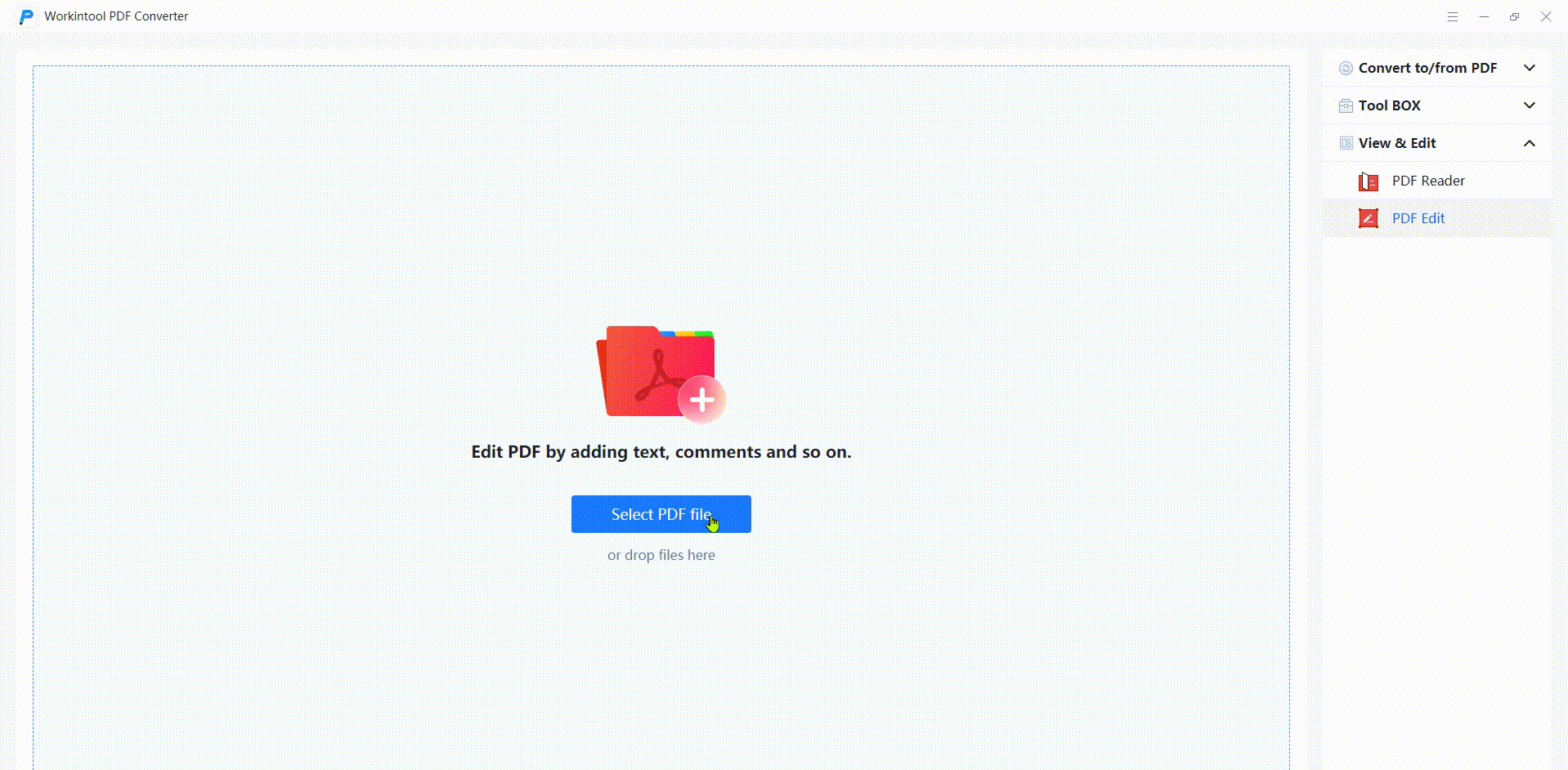 💙 #Way 2. Edit PDF in Google Drive Free
Google Drive is more than a data-backup program but can significantly benefit you in editing and writing in PDF on Windows PCs. The secret is hidden in the built-in Google Docs function. It will automatically change PDF files to Google Docs so you can easily edit/write/delete the existing PDF text for free. Moreover, it provides a commenting tool for you to write a note.
📝 How to Write on a PDF in Google Drive
Step 1.

If you haven't backup your PDF file in Google Drive,

navigate to the online page and click 

+

 

New > File

 upload to upload the desired PDF.

Step 2. 

Right-click the PDF and select 

Open with > Google Docs

. Then you can edit the original text. Or use the Add comment tool to write your comments.
Step 3. 

Click 

File > Download

and choose PDF as the export format. Finally, you can obtain the PDF with the written changes.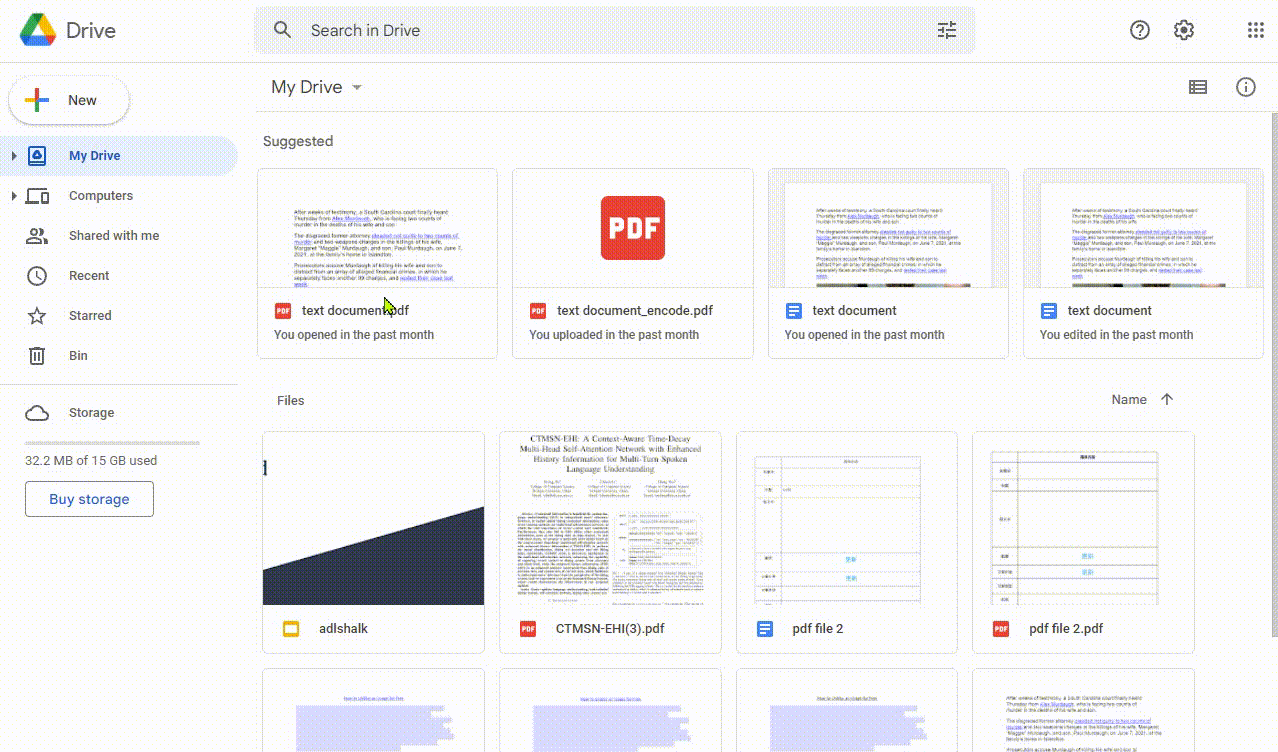 ---
Part 3. How to Write in a PDF Document on iPhone/iPad
If you want to edit the downloaded PDF documents on your iPhone or iPad, exert Microsoft 365 to make it faster. It is a free and workable PDF editor and manager for iOS and Android systems. And the biggest merit of it lies in the fact that it can syne the file record with the Microsoft Word software on your PC if you log in with the same Microsoft account. Hence, you can write, sign, edit, convert, scan, and do more PDF tasks on your mobile phone but share and duplicate on your PC. Nonetheless, you can experience the all-featured Microsoft 365 for one month.
📝 Steps to Do It with Microsoft on Mobile Phones
Step 1.

 

If you don't have this app, free download it from your App Store. After installing it, touch 

Actions > PDF to Word to 

select the PDF you plan to write in.

Step 2. 

When the PDF is opened in Word format, tap

 

anywhere you want to type, highlight, or comment. Forthwith hit 

Done

 to continue saving.

Step 3.

 

Touch 

… > Export > PDF (*.pdf) 

to save the modified PDF document to your iPhone/iPad device.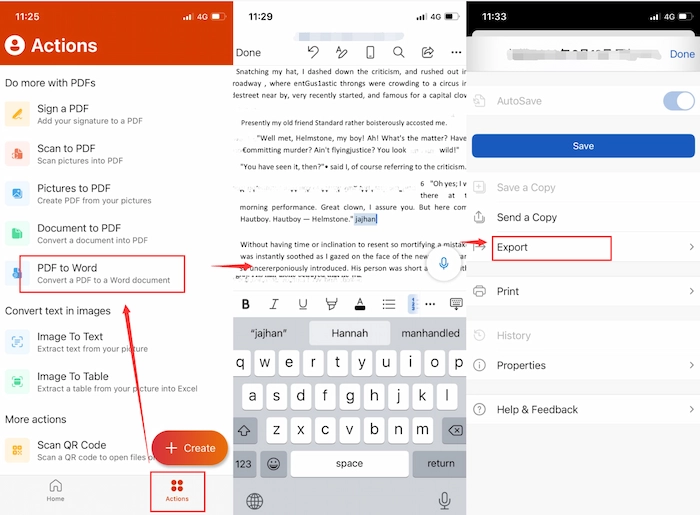 If you seek the easiest way to add annotations or write in PDF form on iPhone/iPad, iLovePDF PDF Editor online can achieve it without downloading or registration. It is a 100% free and comprehensive online PDF program, enjoying love from billions of PDF lovers. As long as you go to the iLovePDF online page, you can draw on PDF or add shapes/text to PDF instantly. With a clear interface, novices can finish writing annotations on PDF without a steep guide.
📝 How to Write on a PDF with iLovePDF
Step 1.

 Head to iLovePDF PDF Editor online page. Next import the PDF file you plan to modify.

Step 2.

 

Use the Draw, Add text, or Add shape tool to edit your PDF at will for free.
Step 3.

 

Touch Edit PDF > Download PDF to keep the annotated PDF on your iPhone/iPad.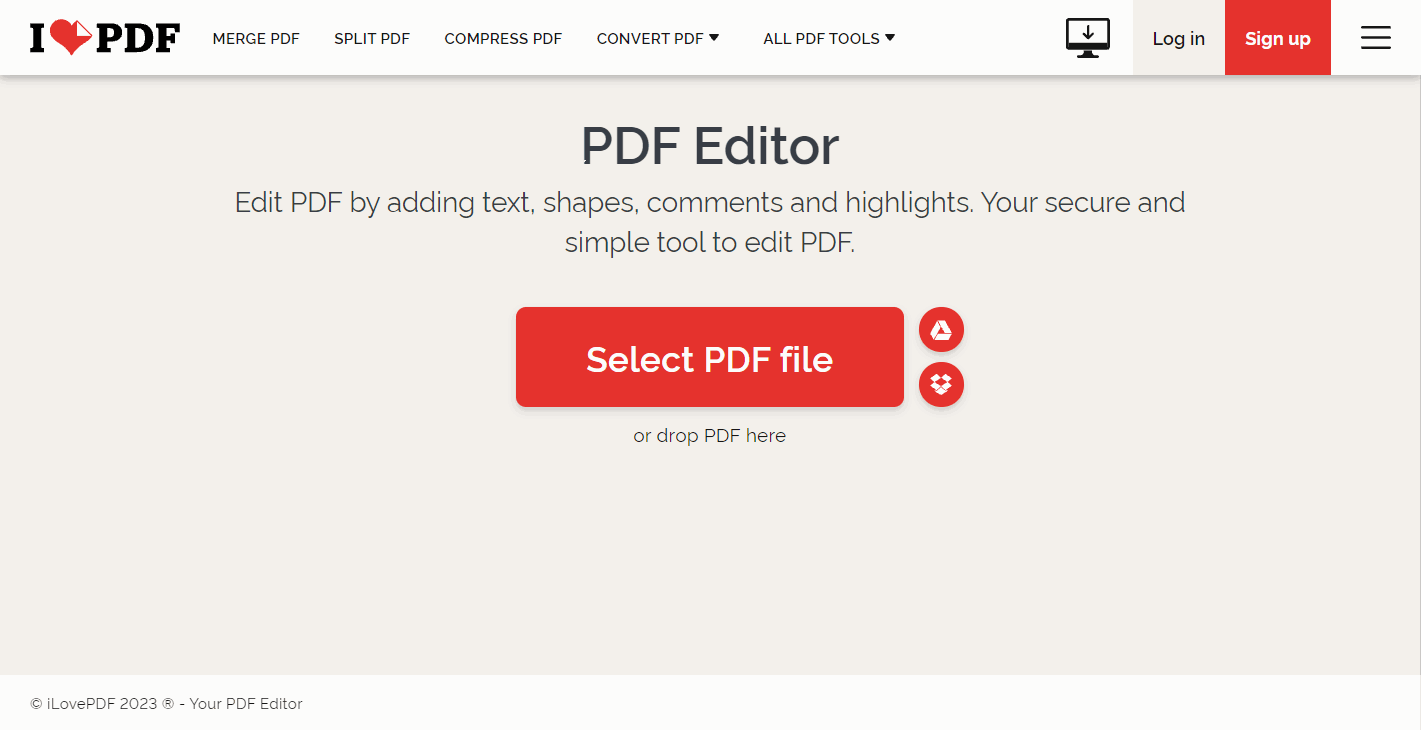 ---
FAQs 
📂 How to edit existing words in a PDF with Word?
It's super easy. Just follow these three simple steps to solve your problem. 
Step 1. You should 

convert the PDF into Word

 format first with a PDF converter like WorkinTool PDF Converter.

Step 2. Right-click to open it in Word, then you can write in the editable document.

Step 3. Click Meue > Save as and select the PDF format. Then you will get what you wish.
🔎 How can I write on a PDF without Word?
If you don't want to type on a PDF with Word, you can employ WorkinTool PDF Converter on Windows, Preview on Mac, and Microsoft 365 on iPhone/iPad. And the following takes WorkinTool as an example:
Firstly, open WorkinTool and click View & Edit > PDF Edit. 

Secondly, upload your PDF file. Then click Drawing pen to start writing on your PDF file.

Lastly, click the Export button to keep the changes.
📖 How can I write on a PDF image?
There are various ways to write on a PDF document. To make it, you can add sticky notes, highlights, comments, shapes, drawings, electronic signatures, and texts to PDF files. And professional PDF writers can save a lot of your effort and make them in one go.
🤔 Why can't I write on my PDF?
If you encounter a situation where you cannot write on your PDF files, check the following points to know the reasons and the corresponding solution.
| | |
| --- | --- |
| 🕓 Reasons | 💌 Solutions |
| Read-Only PDF: Right-click your PDF and click properties to see whether your PDF is in the read-only attribute. If so, the file is closed the access to editing or writing. | To change the read-only status, click Properties > Attributes to uncheck Read-only. Then you can comment on your PDF. |
| Locked PDF: When the PDF author protects the PDF file with a password or prohibits editing permission, a third-party recipient cannot access or edit PDF files without authorization. | The solution is to get the password key from the PDF author. Or you can try to use Workintool PDF Converter to open a password-protected PDF with or without a password. |
🕓 How to write on a PDF with Apple Pencil?
If you want to write on a PDF with Apple Pencil on your iPad, you can download the note-taking apps from App Store, such as GoodNotes, Notability, etc. And the following will take the former as an example. [Click How to Take Notes on PDF to know more.]
Firstly, import your PDF file with GoodNotes.
Secondly, touch the default writing pen to handwrite on PDF file with Apple Pencil.
Lastly, tap the Share icon to share the annotated PDF on your iPad. [The edited PDF file will be automatically saved in GoodNotes so you don't need to click button to preserve it.]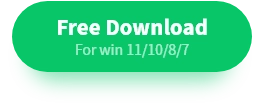 ---
Conclusion
Due to the non-editable feature, PDF files can keep the original formatting and content when transferred or shared online. On the contrary, this feature also levels up the difficulty of editing or writing on PDF documents. Fortunately, after reading this post, you will learn how to write on a PDF document for free on different devices easily, ranging from Windows/Mac computers to tiny mobile devices. And WorkinTool PDF Converter is the top choice when you use a Windows PC. It is robust but accessible for everyone who is eager to write in a PDF. Just download it and annotate your PDF file right now!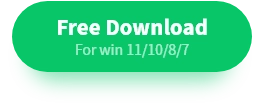 ---
✨ Related Articles on WorkinTool
| | |
| --- | --- |
| 🚀 Edit PDF | 📲 Convert to/from PDF |
| | |