How to Password Protect PDF for Free | 3 Strong Solutions
This handy guide provides three different methods to password protect PDF files, including solutions for Windows and Mac. All of them are easy and quick. But always remember to keep the password in the right place when you encrypt a PDF file, just in case you forget it. For Windows users, the WorkinTool PDF Converter is a good option with a helpful PDF protection feature. It is:
🧡 1. Free to cope with single PDF within 2 MB
💚 2. Batch creates a password for multiple PDF documents
💛 3. Allows you to create complicated PDF passwords
💜 4. Easy for new users to operate
💙 5. Free of watermarks, ads, registrations
How to Password Protect PDF for Free | 3 Strong Solutions
It is essential to add a password to protect your PDF files before you share them. To begin with, PDF files are the most used file format to convey information at present. In fact, in many workplaces, the daily routine may involve sending and receiving confidential commercial documents. For individuals, there are also occasions when they deal with PDF files with personal information, and they demand encrypting it. Herein, this guide will explain how to password protect PDF on Windows and Mac with easy-to-access solutions.
How to Password Protect PDF on Windows
🎯 Encrypt a PDF in Microsoft Word
This Windows operating system has a solution to fix PDF security issues via Microsoft Word. You can make a file lock in Word for Microsoft 365, Word for the web, Word 2021, and Word 2019. The whole procedure is simple in this method:
First, open Word, and open your PDF file in Word.
Find the File in the main menu and click it.
Stay in Info.
Click Protect Document.
Select Encrypt with Password in the drop-down box.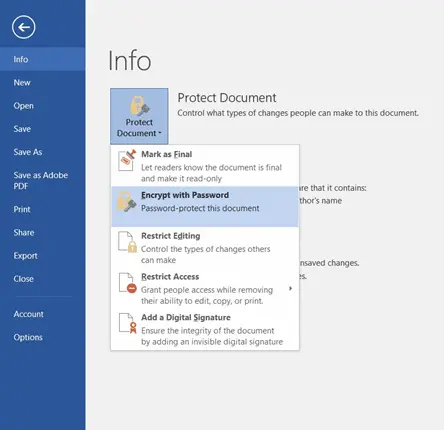 6. Type in your password, then type it again to confirm it.
7. Finally, save the file and check whether the protection takes effect.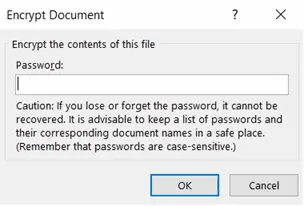 📢 You should be concerned about some issues if you add password protection to PDF in Word.
Passwords are case-sensitive but may not support special characters.
Maximum of 15 characters in length.
Word is not available for password recovery. If you forget your password, your files may be locked permanently.
Make sure you back up your password in a safe place or set a password that you can remember.
Because this approach includes opening PDF in Word, it relies much on Word's readability on PDF files. If you can't open the PDF file in Word due to technical issues, you cannot use Word to password protect your PDF files. If your PDF document contains several images, the PDF file formatting may need to be corrected when you open it in Microsoft Word. In addition, if you use Word for older versions like Word 2007, you have to protect documents with other methods.
In these conditions, we suggest you apply a third-party PDF-protecting software to make encryption for your PDF.
🎯 Password Protect PDF with WorkinTool PDF Converter
There are a lot of third-party PDF experts to cope with PDF issues. The most famous PDF editor must be Adobe. But it is not free. WorkinTool PDF converter is one of the best alternatives to Adobe Acrobat. It stands out from other counterparts for its competitive functions and free accessibility. This PDF converter provides a quick and easy solution to password protect your PDF files. The software is free to use if the uploaded single file is within 2 MB.
🌟 Why Choose WorkinTool
WorkinTool is one of the most prominent software service suppliers, devoting all our efforts to improving your office skills.
Powerful features: It provides multiple magic PDF coping tools to help you work more effectively and efficiently. It endeavors to achieve all your expectations about office tools.
Professional Services: WorkinTool is sophisticated in PDF editing tools, with 8-year experience as a professional SaaS provider.
Security first: It greatly protects users' privacy. Personal information protection is the priority.
Unlimited Times: All users can enjoy all the features in WorkinTool for unlimited times.
User-oriented: It aims to provide user-friendly products with a well-designed and easy-to-navigate user interface.
No Limits to use: You can edit the PDF file as you like without worrying about the restrictions. It allows you to create a password-protected PDF file without watermarks and other limits.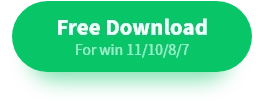 How to put a password on a PDF with WorkinTool PDF converter:
Step 1. First, download the WorkinTool PDF converter. Open the WorkinTool PDF converter and find Protect PDF in Tool Box.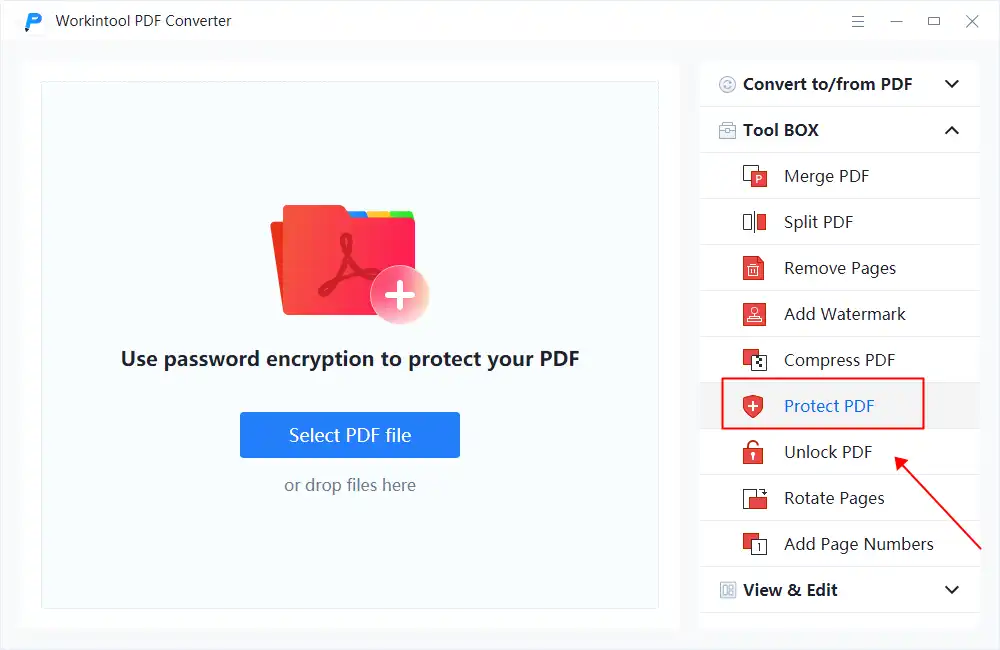 Step 2. Drag the file you want to protect or select PDF file to import. In this window, enter your password and input it again.
Step 3. Finally, click Protect PDF. Then check the password-protected PDF on your computer.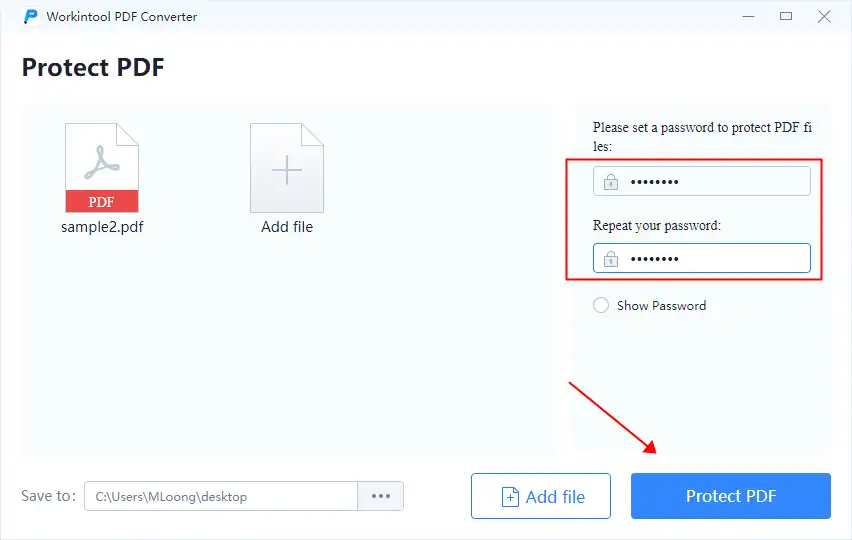 📢 Here are three other tips you may be concerned about:
The password is case-sensitive and supports special characters.
The maximum password length is 128 characters, so you can make a very long and complicated password if you need.
You can add more files to batch encrypt multiple PDF files. With this concurrent encryption, these files will share the same password.
How to Encrypt PDF on Mac
Compared with Windows, things seem relatively easier on macOS. You can open the PDF file in Preview or Finder Feature and put password-lock on the PDF file on Mac. These two tools are default in the Mac system and are totally free to password protect PDF documents.
How to password protect PDFs on Mac:
Firstly, open the PDF file you want to encrypt from Preview or Finder.
Choose File and Click Export as PDF.
Click Show Details and then select Encrypt.
Set a password and type it again to make a verification.
Finally, click Save.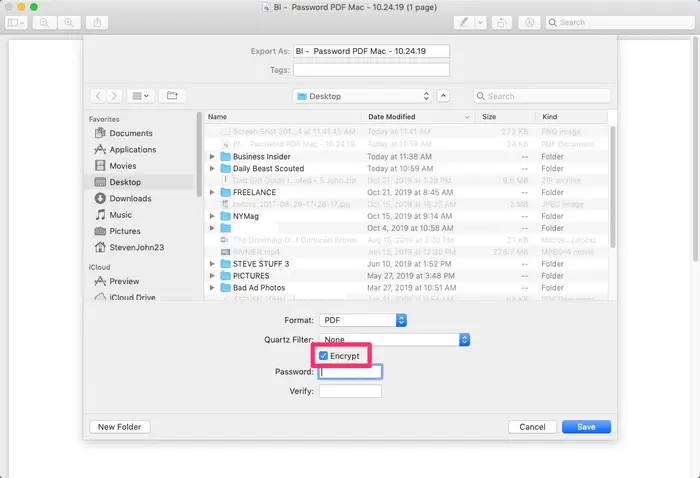 📢 Here are two valuable tips for making password protected PDF files on Mac:
If you want to keep the original PDF unencrypted, you can create a new name for the encrypted file before you save it.
Apple provides a removal feature to unlock your password-protected PDF file. To remove the password, do the same process to export the PDF but turn off the encryption option.
You can also add a password to a PDF file via the Edit Permissions feature on Mac. This is like customized encryption, allowing you to select actions that require permission, for example, only to read.
🧐 More to Share: What If I Forget the Password?
There are many other solutions to unlock your PDF file, but only if you have the correct password.
This means if you forget your password, you can do nothing with the encrypted PDF file but wait until you can recall the password. There is barely a tool to retrieve a password, as PDF lockers will not back up any information about your password. So make sure you use very familiar passwords. Keep them in a safe and accessible place.
Wrapping Up
The post discussed how to password protect a PDF with practical PDF encrypting tools on Windows and Mac. We inevitably need to check and send several PDF documents in daily work. Therefore, an all-around PDF editing tool is necessary. WorkinTool PDF Converter is the first choice for Windows users. It is cheap, easy, and safe to tackle PDF processing issues.