[Four Solutions] How to Convert Image to PDF for FREE
PDF is the most commonly used file format in people's lives today because it is easy to transfer and secure. And the digital picture formats are huge in number. They are inconvenient to store and manage. If you want to convert your various image formats to PDF, we strongly recommend using the WorkinTool Image Converter. It is very professional and easy to learn. Support hundreds of different image format editing work.
😍 1. Up to FREE 5 image batch conversions and compression try-out.
🤩 3. Easy interface for users to edit with THREE STEPS.
😎 4. Support more than 100 different image formats to operate.
🥳 5. Cover all the features that you can on the market and interesting filters.
😊 6. Available for image conversion, compression, matting, watermark, and more.
[Four Solutions] How to Convert Image to PDF for FREE
Undoubtedly, PDF has become the most commonly used document format in workplaces or schools. People can only live with this document format. As a valuable and convenient document for storing data and information, it is well-suited for sharing and storing and can not be easily edited. It is the only acceptable format for many official and unofficial cases. Similarly, digital images are an integral part of people's lives. And a variety of image formats emerge one after another. You will often be exposed to different image formats. They are challenging people to print or share. To make the images easier to manage, sometimes it helps to convert them to a more general PDF format. But do you know how to convert image to PDF?
I know converting multiple image formats to PDF format is difficult. But doing so can help you effectively store and manage scattered picture files. The most significant advantage of the PDF format is that it is hard to modify and supports encryption. So, converting your image to a PDF file will be more secure. This guide will thoroughly help you go through the details of converting images to PDF on Windows, Mac, iPhone/iPad, and online for FREE. Now, let's get to the main point.
---
How to Convert Image to PDF on Windows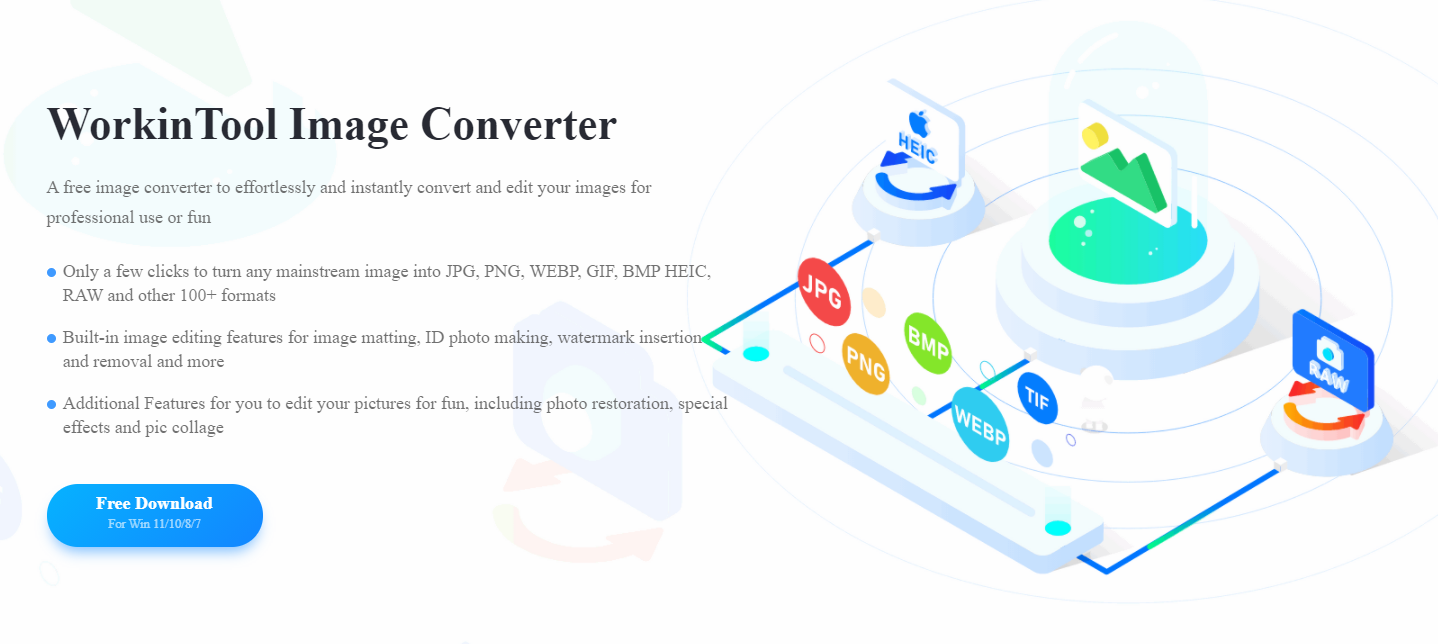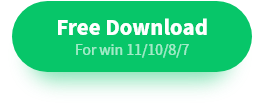 WorkinTool Image Converter is a powerful solution to image problems. It supports editing in more than 100 image formats, such as JPG, BMP, PNG, GIF, WEBP, HEIC, RAW, etc. It contains all the image formats available on the market. So it's effortless to handle any format conversion issue. In addition, the software also supports batch conversion files. Users can convert many different image formats to PDF files at the same time. Most of all, it is efficient and simple. You can see clear instructions on each feature page; even beginners in photo editing can easily use it. It is up for 5 image batch conversions tryout. Experience and decide if you go for a premium plan, which costs less than half the price of similar software.
Support 100 +image formats conversion

Compress or enlarge the image size

Add or remove watermarks in a photo

Adjust the image background on your own

Apply 65 + image filters to pictures
Turn an Image into PDF with WorkinTool
Step 1. Download and open WorkinTool Image Converter.
Step 2. Find the Convert Image and upload your picture(s).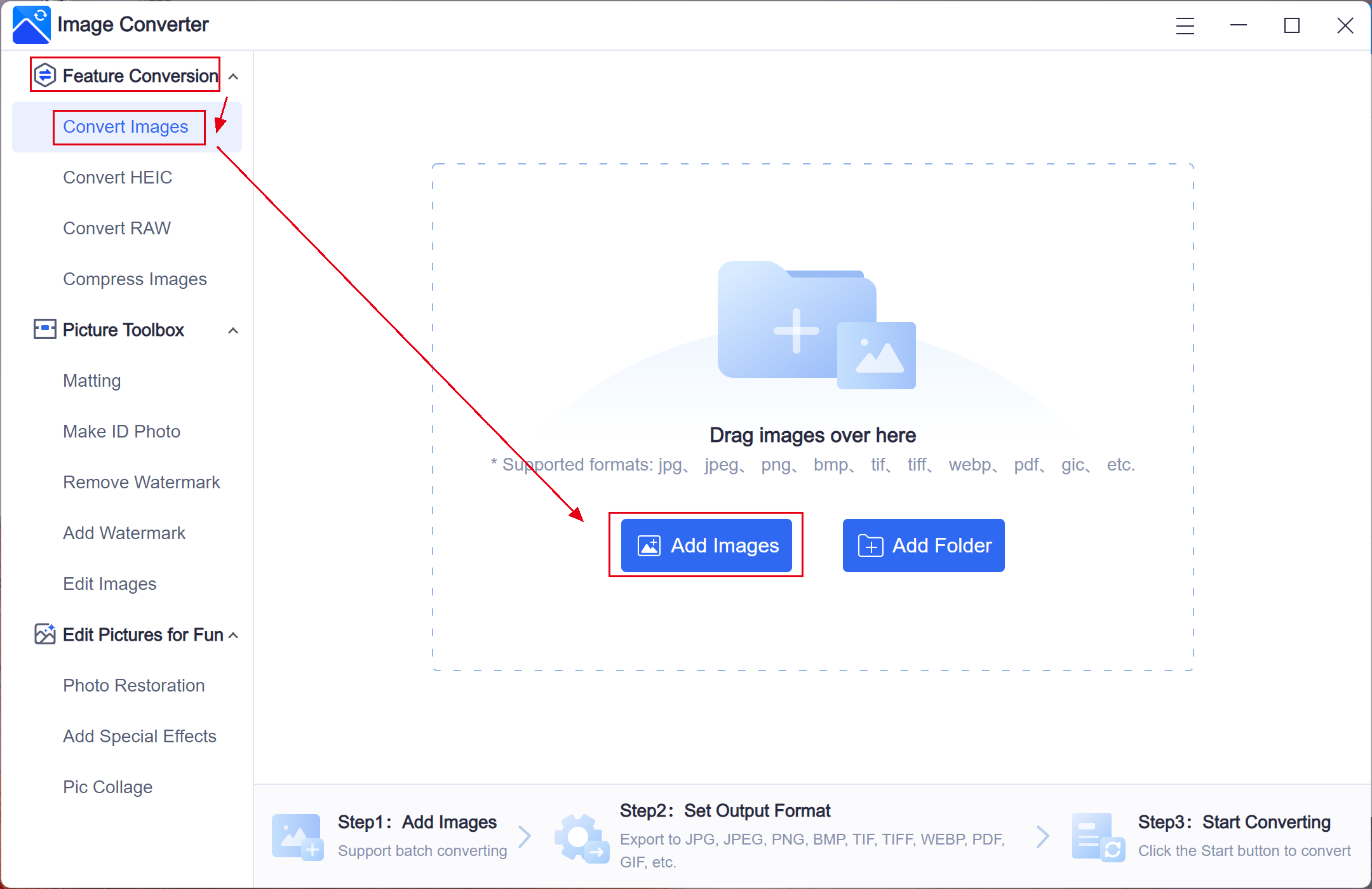 Step 3. Select PDF from the drop-out menu in Output Format and Start the conversion.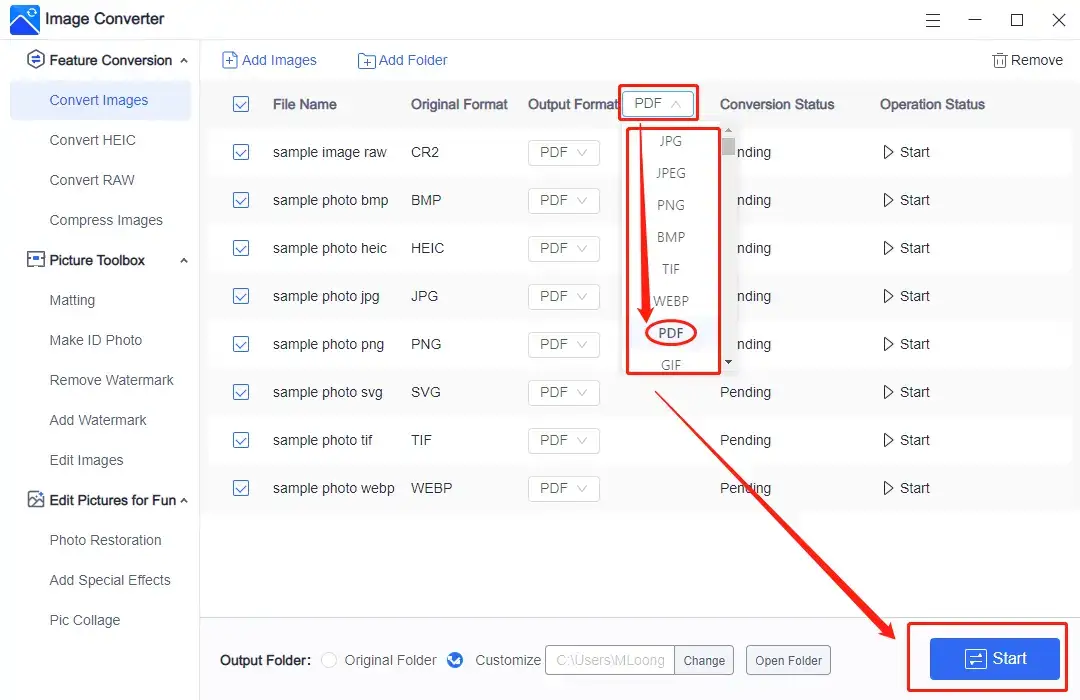 Step 4. Please wait for it to be completed, and then press View now to retrieve your converted file(s).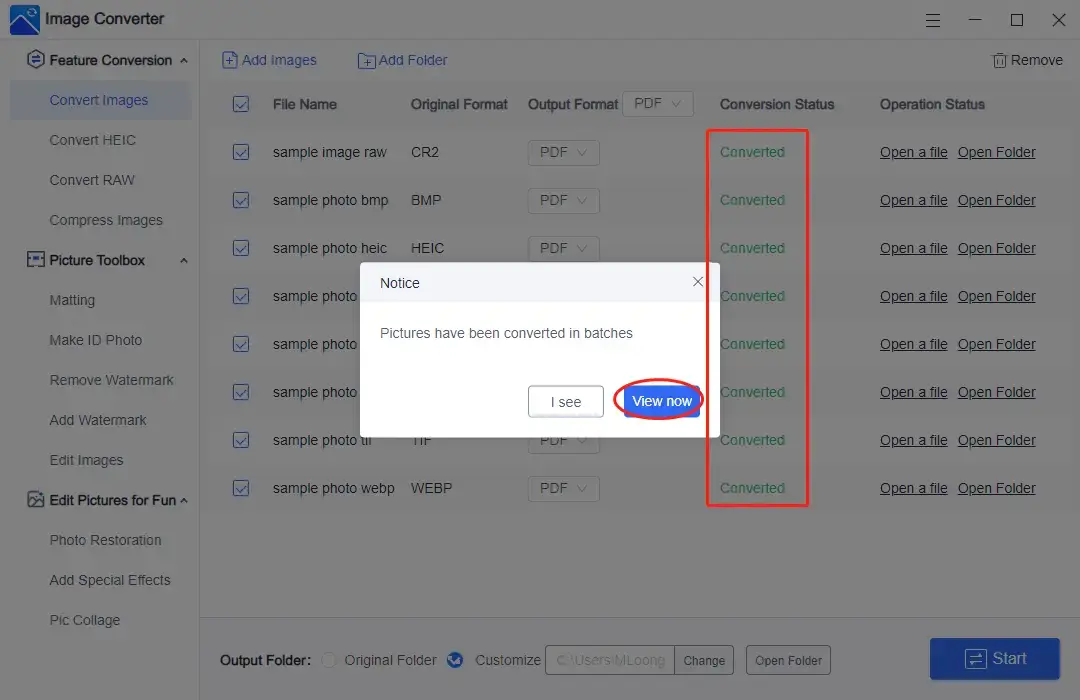 More Helpful Tutorials for WorkinTool Image Converter
---
Transform Images to PDF using Preview App

If you're running iOS instead of Windows but need to convert images to PDFs, you can use the Preview app to change the image format. Preview is the default photo browsing application on a Mac. It is free to recognize most image formats and provides basic editing features such as cropping, zooming, and rotation. In the picture exporting function, users can choose to export images in other formats, including HEIC, JPEG, JPEG-2000, OpenEXR, PDF, PNG, and TIFF.
The specific steps are as follows:
Step 1. Right-click on the desired picture(s), and select Open With > Preview (default).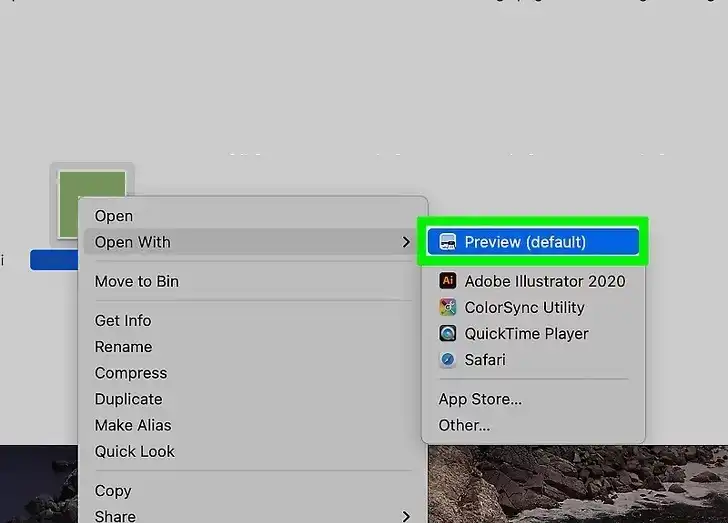 Step 2. Tap Export in the drop-down menu in the File selection.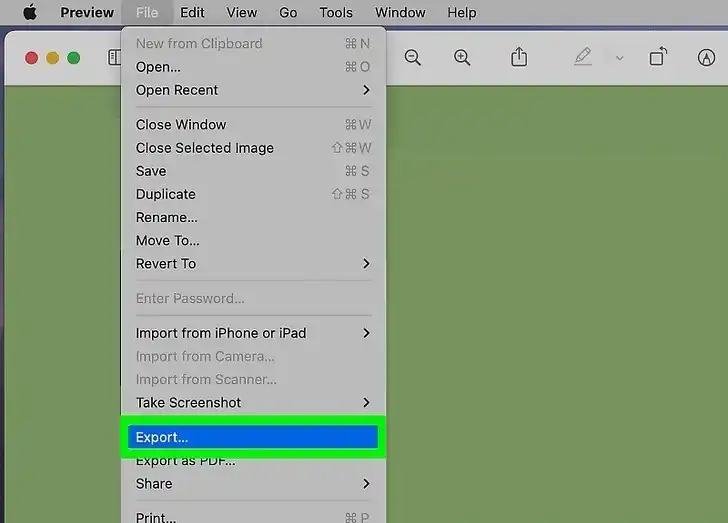 Step 3. Choose PDF in the section of Export As. Click Save to get the job done.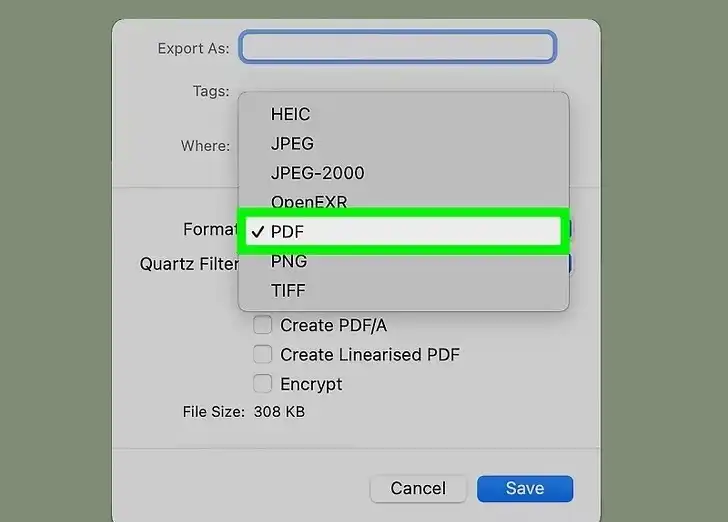 ---
Change Image formats to PDF on iPhone/iPad
If you're not an office person and you spend most of your time on the run. Using a mobile device is your daily routine. How can you convert many image formats to a single PDF on your iPhone and iPad? Don't worry. That is easier than you think. In fact, it is very similar to the second Mac method, considering they all come from Apple company. Users will only need to open the Photos app and select print them. It works on iPhone as equal as on iPad.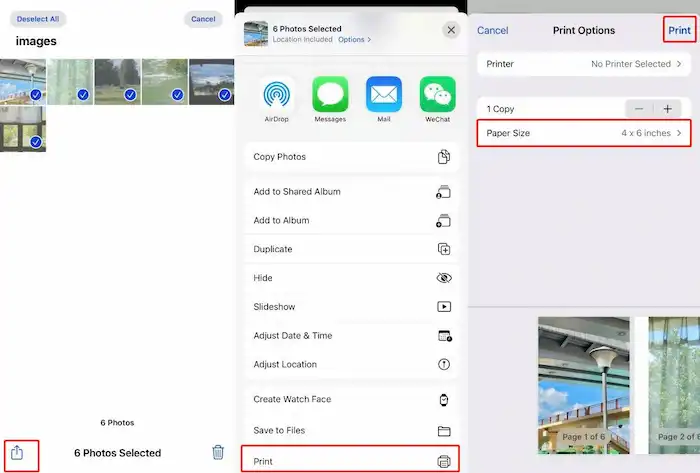 The specific steps are as follows:
Open the 

Photos

 app, select all the images you want to convert, and tap the 

share

 icon.

Choose Print from the drop-down menu.

Here you can decide on the 

Paper Size. 

Once it is done, click 

Print

 to change it to PDF format.
---
Alternative Way: Convert JPG to PDF Online
In addition to the above methods, you can decide on an alternative approach. Use the online feature page to convert your images to PDF format. For example, you can use WorkinTool Online JPG to PDF. This free online page allows users to upload their JPG images and convert them to PDF format with only one click. It also supports uploading multiple photos to convert them together. But there is one thing you should know. It only supports uploading images in JPG format. If you have pictures of other formats, you may use the different methods we mentioned above.
This is how you do to convert JPG to PDF using WorkinTool Online Image Converter:
1: Open your Website explorer and log on to the page of WorkinTool online JPG to PDF.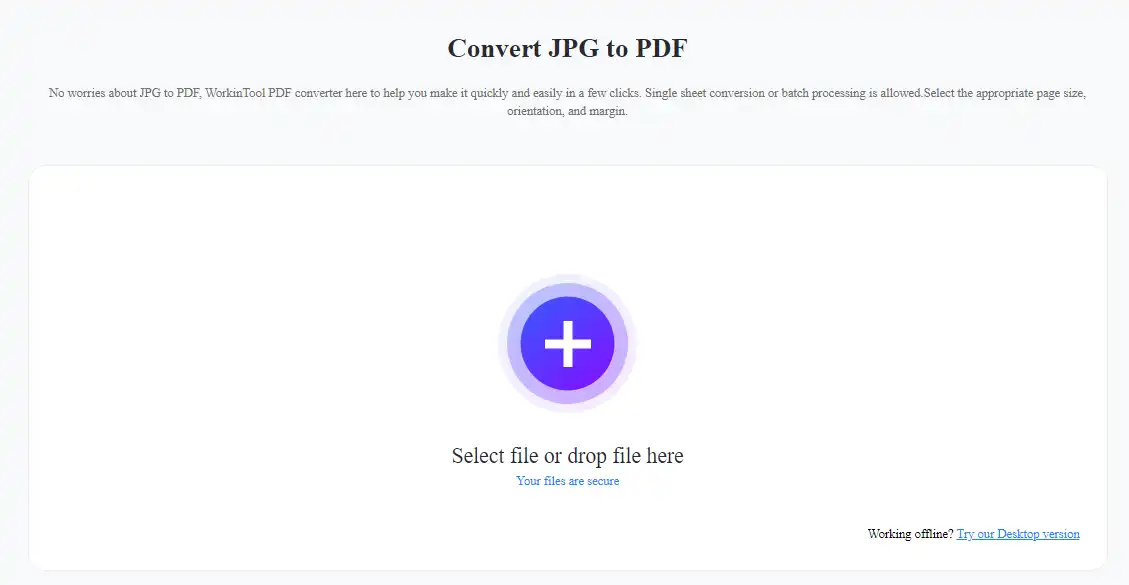 2: Upload the images you want to convert and adjust the page size, orientation, and margin.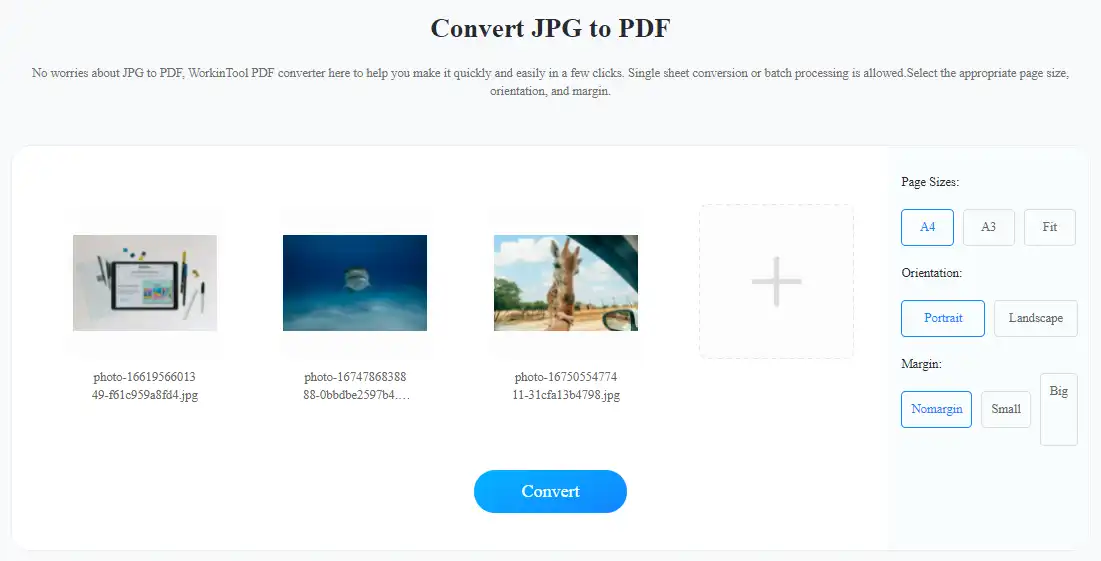 3: Click Convert and wait for the result. Then you can save those images on your computer.
Notice:
The tool only works in JPG image format. Suppose users need to convert images into batches. This tool can only work with four files at a time to correct. The maximum size of each uploaded file is 50 MB.
---
Final Thought
The above articles are four different solutions that we have tested to help users deal with the problem of how to convert images to PDFs. We have covered parts of Windows, Mac, iPhone, iPad, and an online image conversion tool to help users solve problems. This allows the user to convert the image into a PDF as easily as ABC. We sincerely hope that you can use the new and alternative approaches recommended in this article to get the job done. We highly recommend that you try WorkinTool Image Converter. After all, it is free to enjoy at least five image conversions tryout.
So, are you ready to transfer your images to PDF files?