How to Convert NEF to JPG (JPEG) on Windows and Mac | 3 Solutions
NEF image format provides high-quality images but only offers few conveniences in today's high-speed internet. JPG format, on the other hand, makes up for it. That's why we choose to convert NEF to JPG format. In this post you will three different methods teaching you how to make that happen. For Windows, we recommend WorkinTool Image Converter. With its help, you can easily convert any popular format.
😍 1. Up to FREE 5 image batch conversions and compression try-out.
🤩 3. Easy interface for users to edit with 3 STEPS.
😎 4. Support more than 100 different image formats to operate.
🥳 5. Cover all the features that you can on the market and interesting filters.
😊 6. Available for image conversion, compression, matting, watermark, and more.
How to Convert NEF to JPG (JPEG) on Windows and Mac | 3 Solutions
The use of professional cameras to record the details of life is ordinary. But in order to get the best quality photos, these cameras use the RAW image format. You should know that these RAW formats can cause many problems. For example, Nikon digital cameras take pictures in NEF as their RAW image format. It maintains the best quality and detailed information. However, this format could be more convenient in many ways. Sometimes we need to convert NEF to JPG so that we can edit it.
---
NEF vs. JPG Comparison
As a file format for Nikon digital image files, NEF is similar to other RAW image files in that it stores everything captured by the camera's sensors. Because of this, it contains a lot of data. And it doesn't compress its size as well. In this relatively fast data transmission era, users only sometimes need high-quality images. So, sometimes it is better to have it changed to another format.
Here is our detailed comparison of NEF and JPG image formats, where we can see their most excellent benefits and issues.
Why Convert NEF to JPG
Although NEF as a RAW image format will benefit users, as the mobile transmission is relatively developed today, the NEF format seems inconvenient. Here are three situations you might meet in that NEF is unsuitable for you.
---
How to Convert NEF to JPG on Windows Without Losing Quality
Unfortunately, Windows has no software that can help users directly or indirectly. You can browse NEF files but can not edit or convert them. Your Best Bet is to download and use a third-party professional image conversion tool. To save you time and hassle, we recommend WorkinTool Image Converter.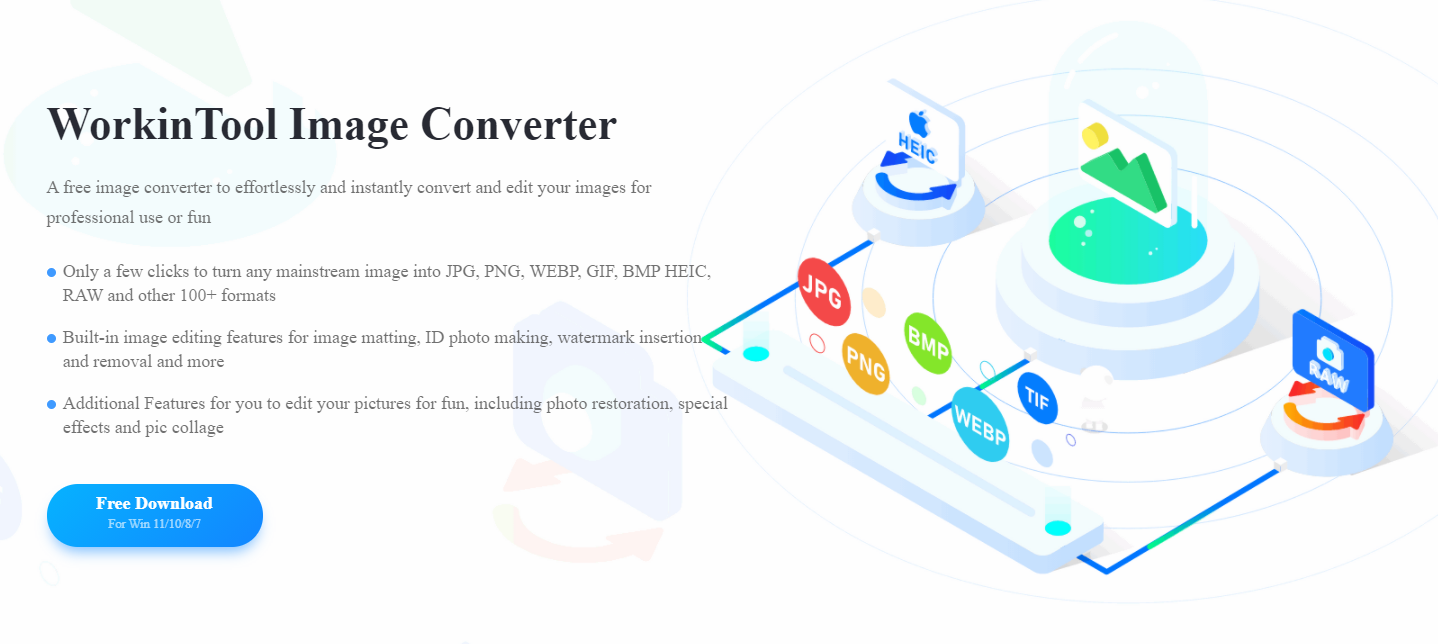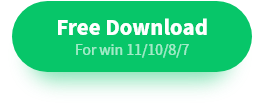 WorkinTool Image Converter is an all-in-one image solution. It supports more than 100 different images to convert, compress, and edit, including NEF and JPG/JPEG. As a user, you can literally get the best conversion services. This tool allows users to convert five images in batches for free. Except for image conversion, it offers image compression, background removal, watermark operations, detail adjustment, text/effect adding, and so on. Most of all, designed with the most straightforward interface and most accessible instruction, anyone can use it to make a proper image editing job.
100 +image formats conversion available

Customize to enlarge or compress images

Add or remove photo watermarks

Change or remove the image background

More than 65 image filters to apply
Look how it works with WorkinTool:
Step 1. Open WorkinTool Image Converter.
Step 2. Click the Convert Images button and upload your NEF picture(s).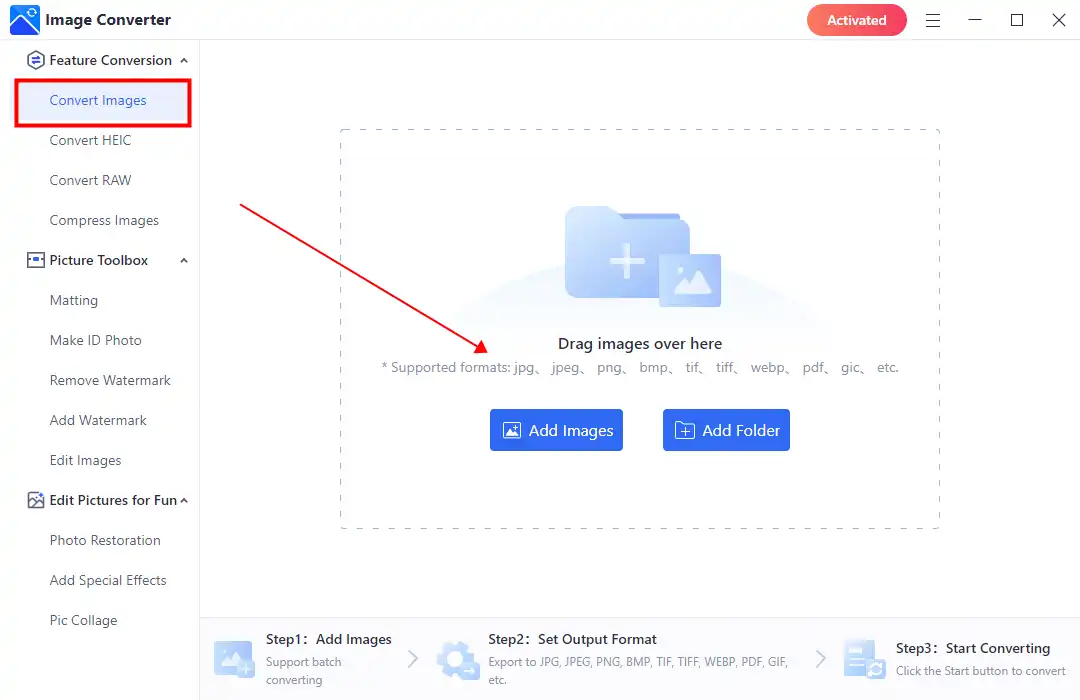 Step 3. Select JPG from the drop-out menu in Output Format and Start the conversion. (You are allowed to convert uploaded images to multiple formats together.)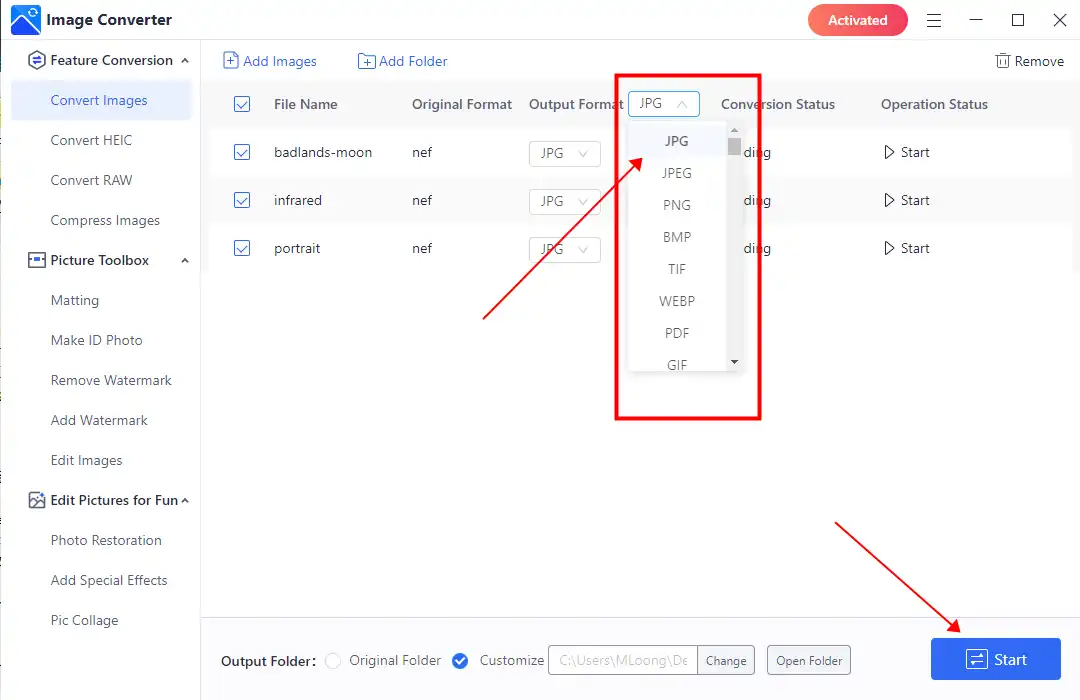 Step 4. After finishing converting, click View now to check your JPG images.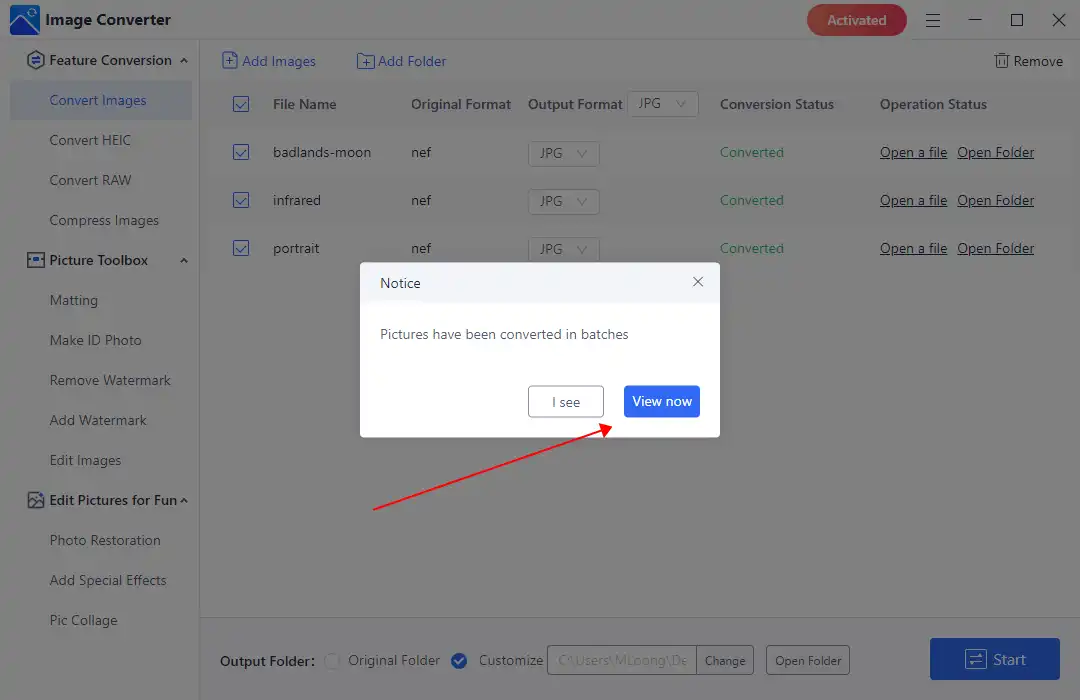 More Amazing Feature Tutorials for WorkinTool Image Converter
---
How to Convert NEF to JPG on Mac
Since NEF format is still one kind of RAW image, which means it still works on the Preview app. Here we will show you how to use Mac built-in Preview app to convert NEF to JPG. Preview is Apple's official tool for viewing photos and PDF files. It also offers some basic image editing features. Therefore, we can take advantage of that.

The conversion steps are as follows:
Step 1. Select and open your NEF image with the Preview app.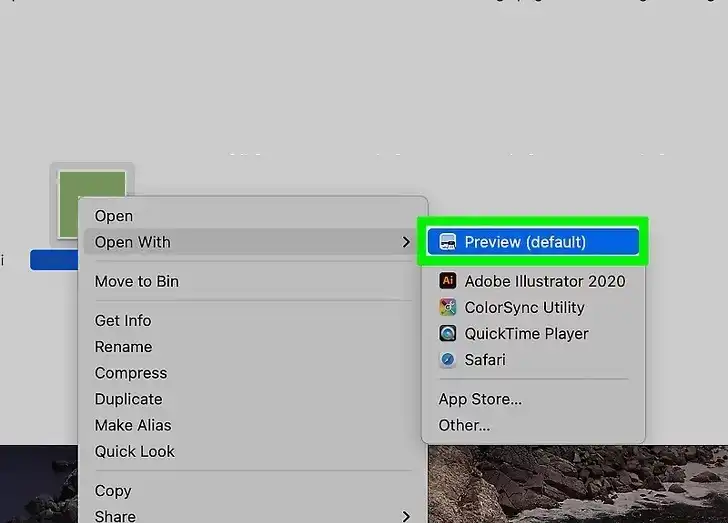 Step 2. Select the Export option in the drop-down menu of the File option.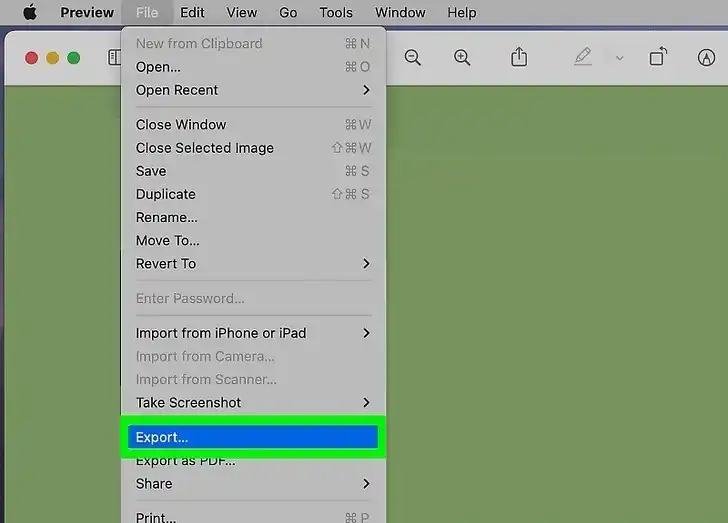 Step 3. Tap JPEG in the section of Export As. Then you can save it to your computer.
---
Alternative: Online NEF Format Converter
If your NEF doesn't have a lot of important personal information, you don't have to worry about the privacy risks of uploading it to the public Internet. You could also try using the online image converter to convert the NEF format to the desired JPG format. For example, you can give Convertio NEF to JPG a try. Convertio is an online website tool that provides file conversion services. You can basically find all the file formats on the market, including NEF format. All you need to do is to upload your NEF images and click Convert. 
Convert NEF to JPG using an online Converter:
1: Visit Convertio with your website explorer.
2: Upload the NEF picture(s) and set the converting format. It supports batch conversion as well.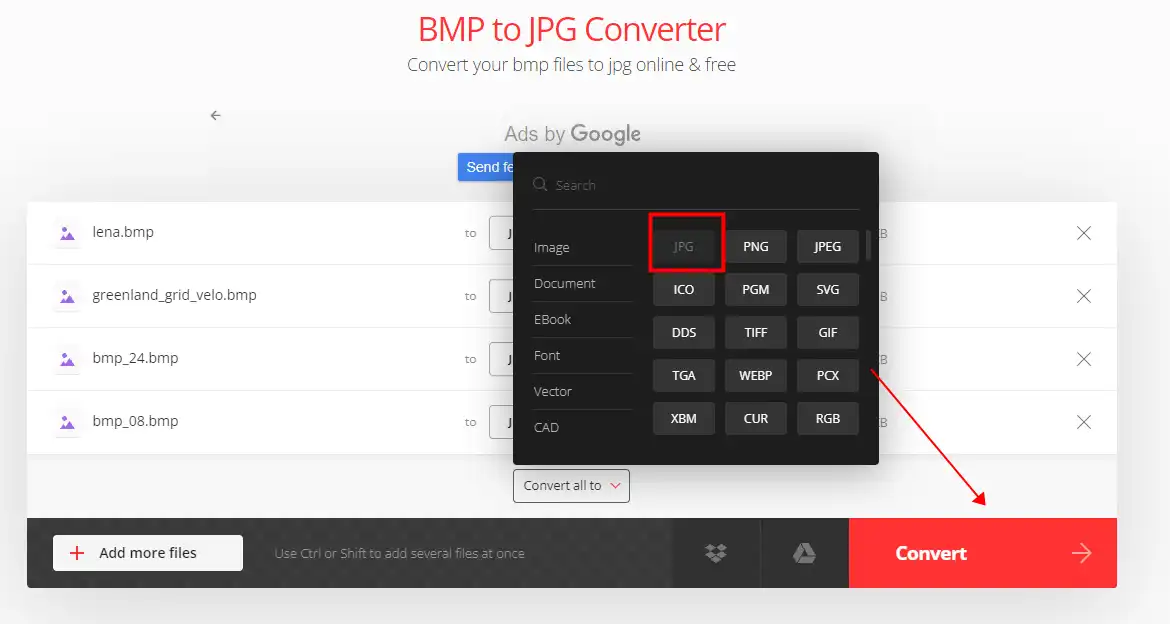 3: Click Convert and wait a few seconds. Then you can download images in JPG on your device.
Notice:
Since it is still an online tool, there are some limits you might need to know:
---
More to Share
As you can see, the NEF image format provides high-quality images but only offers few conveniences in today's high-speed internet. JPG format, on the other hand, makes up for it. That is why we offer you three methods to convert NEF to JPG on Windows, Mac, and online. All three methods have been tested and proved to be effective. However, if you really need a converter that offers the best image conversion services, we recommend WorkinTool Image Converter. It is free, simple, and available for everyone. Let alone it also supports batch conversion. Get a chance. We promise that you won't regret it.