How to Add Text to a PDF Document on Windows/Mac/Mobile [2023]
Whether you want to annotate PDFs, add comments to PDFs, or correct incorrect textual content, it's vitally important to know how to add text to a PDF on Windows, Mac, or mobile phones. And this post provides 6 PDF editors to streamline adding text to a PDF. Just pick one and instantly customize your PDF file with text.
😆 #1. WorkinTool PDF Converter [Free and easy PDF editor for Windows to add/delete/edit PDF text.]
🧐 #2. Microsoft Word [Automatically convert PDF to Word and easily add text in Word.]
🧐 #3. Adobe Acrobat [Edit the existing text or add text box to PDF quickly.]
😘 #4. Google Drive [Insert text box into PDF in Google Docs.]
🤩 #5. WorkinTool PDF Editor Online [Insert text into PDF file on any device.]
😉 #6. PDF Expert [Turn your mobile phones into PDF editors to add text in a PDF.]
—————– What is your pick? —————–
How to Add Text to a PDF Document on Windows/Mac/Mobile [2023]
6 Ways | 3-Min Reading
In this era of paperless offices, PDF files are widely used due to their non-editable feature and universal compatibility. However, it's a double-edged sword because you might find it tough to correct textual errors or add updated text to them. No more worries! This post will illustrate how to add text to a PDF document on Windows, Mac, and iPhone using several PDF editor software and methods. Whether you want to edit the existing text or add new text boxes to PDF files, you can seek an easy way in this post. Just move ahead and annotate your PDF documents with wanted words effortlessly.
🔎 Questions
🙋‍♀️ Workable Fixes
🚀 Part 1. How to Add Text to a PDF on

Windows

#1. WorkinTool PDF ConverterHOT
#2. Microsoft Word

🚀 Part 2. How to Add Text to a PDF on

Mac

#1. Adobe Acrobat
#2. Google Drive

🚀 Part 3. How to Insert Text to a PDF in

Mobile

#1. WorkinTool PDF Editor Online
#2. PDF Expert
Part 1. How to Add Fillable Text Box to PDF on Windows
[Free and easy PDF editor for Windows to add/delete/edit PDF text.]
Adding text to a PDF is indispensable for annotations, comments, explanations, and correcting file errors. And WorkinTool PDF Converter is one of the best and most versatile PDF editors compatible with Windows systems. With it, you can insert fillable text boxes, graffiti, sticky notes, stamps, and signatures into PDF without a penny in one go.
More surprisingly, you can customize your text by changing the color, font, size, and opacity. Besides adding updated info over PDF, WorkinTool PDF Converter allows you to add new sentences to the existing content by converting PDF to Word. Furthermore, there are 20+ other features in WorkinTool to level up your PDF.
📌

Want to Add Text for Free? The Best PDF Editor/Text Adder

🥇 100% free to insert text into PDF files in WorkinTool's PDF Edit feature.
🥈 No times or size limits to customize your PDF with words.
🥉 Add/Delete words, shapes, stamps, comments, and highlights to PDF in one go.
🏅 Have both Windows and online versions.

🏅 No watermarks, ads, spam, or spy software.

📝 Guide to Adding Text to a PDF in WorkinTool
Step 1. Choose PDF Edit Tool.

Free download WorkinTool PDF Converter software. Forthwith, go to View & Edit > PDF Edit to select the PDF you plan to insert textual annotations.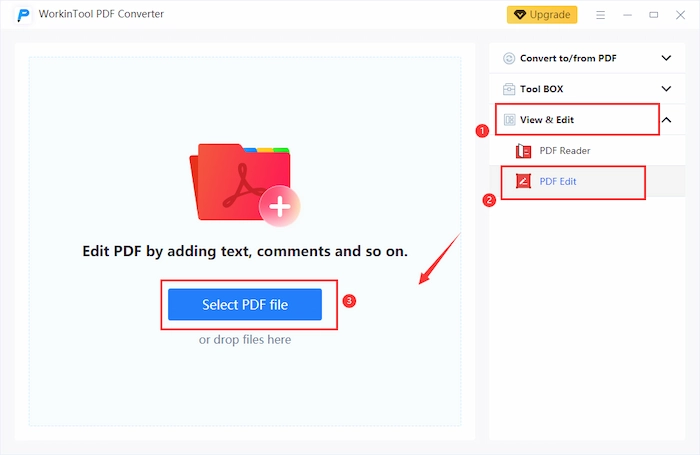 Step 2.

 Insert Text into PDF.

Add a Fillable Text Box: Click the Text tool and set the desired color, font, size, and formatting. Next, tap the wanted location to insert a fillable text box and type words easily.

Insert Sticky Notes: Alternatively, select the Note tool and alter the note's color and symbol as you like. Then enter words on the sticky note.

Write on PDF: Or, you can add text to a PDF document by drawing the words on PDF. Just tap the Drawing tool and change the drawing pen's parameters. Lastly, you can effortlessly write and add words to your PDF file.

Step 3.

 Keep the Text on PDF.

Once you have finished, press the Download button or export icon to save the edited PDF contents.

✨ Bonus: How to Edit the Existing PDF Text with WorkinTool
If you want to add new letters or info to the existing PDF content, you should make PDF editable first. Then you can add/delete PDF words with minimal effort. Let's check how to make it together with WorkinTool.
Step 1.

 

Head to Convert to/from PDF > PDF to Word to upload your non-editable PDF file.
Step 2.

 

Click the Convert to start conversion. Once the process ends, press the Open file to easily add or edit the text in Word format.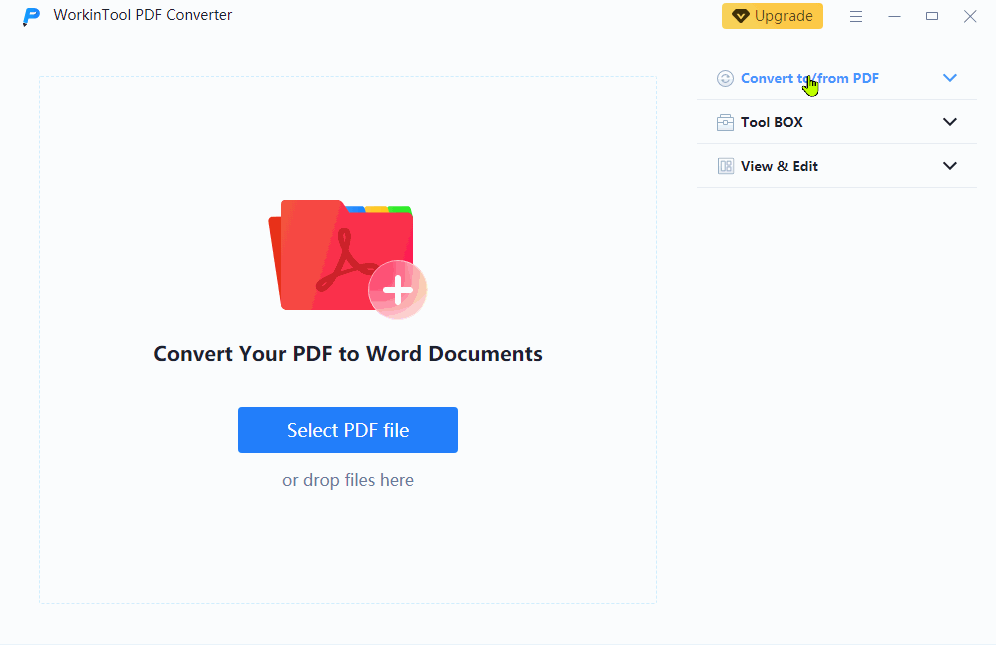 🐰 Note:
There is no charge or size restriction when you use all tools in PDF Edit and PDF Reader features. However, if you want to convert to/from PDF or employ other tools in Tool Box, you can only upload each file within 0.5 MB for free. Or you can upgrade to the Pro to enjoy an unlimited WorkinTool PDF Converter.
[Automatically convert PDF to Word and easily add text in Word.]
Since Microsoft Word 2013, users can open a PDF in Word directly without other PDF converters because Word software can automatically turn PDF into an editable Word file. That's to say; you can access a PDF file and add text in Microsoft Word. However, if your Microsoft Word versions are older than Word 2013, such as Word 2007, 2003, etc., you need to follow other tutorials to insert words into a PDF file.
📝 How to Add Text to a PDF in Word
Step 1. Launch Microsoft Word software and navigate to File > Open > Browse to open the file folder and choose the desired PDF file.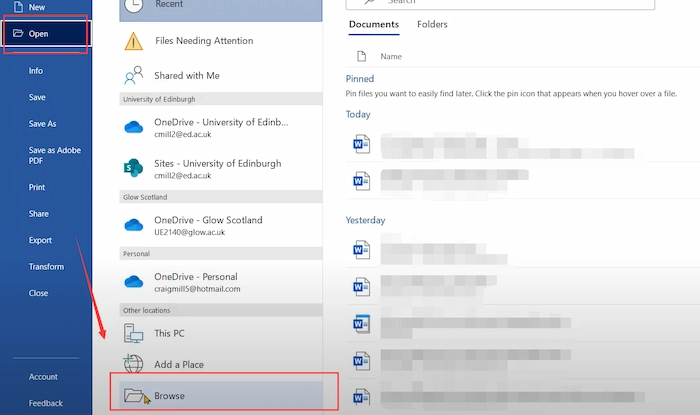 Step 2.

 

When a notification panel pops up, press the OK button. So you can add text to the wanted paragraphes.

👀 Note: The formatting might change slightly after PDF to Word conversion, especially when your PDF contains images.
Part 2. How to Add Text to a PDF on Mac
[Edit the existing text or add text box to PDF quickly.]
Adding text to PDF files on Mac can be an easier issue if you have Adobe Acrobat. As one of the earliest and most well-established PDF editors, Adobe Acrobat has continuously optimized its built-in PDF features and provides an ultimately fabulous user experience. Hence, adding or editing text by inserting new words is a cinch for Adobe Acrobat. However, you can only hold a 14-day free trial of Adobe. To continue using it, you need to pick the highly-paid subscription for at least $19.99 per month.
📝 Insert Text into PDF in Adobe
Step 1. Click Edit PDF Feature.

Load your PDF file to Adobe Acrobat and then look at the right sidebar to select the Edit PDF tool. Optionally, search for it in the Tools.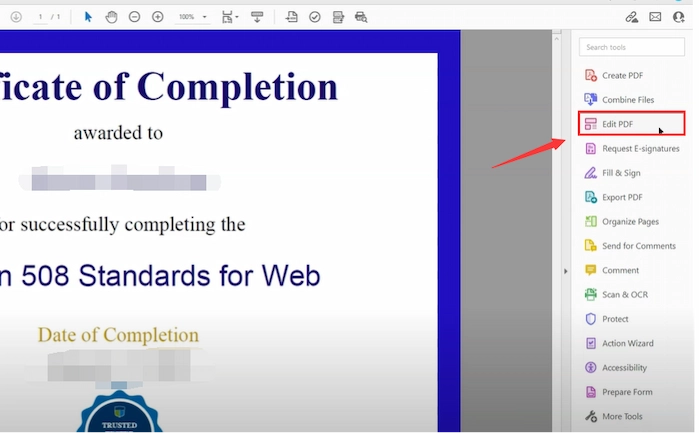 Step 2.

 Add Text to PDF Document.

Edit Text: The content will become editable once you press the Edit tool. Hence, you can add updated words among the existing PDF words.

Add Text Boxes:

 Alternatively, by tapping the Add Text icon, you can add new text boxes in the blank PDF area to annotate complex content.

Step 3.

 Save the Edited PDF File.

Once your annotation is completed, click the Save button to keep the newly-added text forever.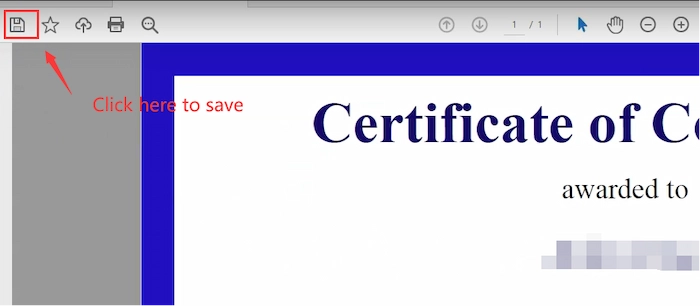 [Insert text box into PDF in Google Docs.]
Want to add text to a PDF document without Adobe on Mac? One of the best Adobe Alternatives – Google Drive – can help you add text to PDF files easily. With Google Drive, you can easily convert PDF to Google Docs and insert text boxes in Google Docs without breaking a sweat. Moreover, you can delete words from PDF and add comments in Google Docs as well.
📝 How to Insert Text Box in Google Docs
Step 1.

 

Go to Google Drive to find the PDF you plan to edit. Next, right-click it and choose Open with > Google Docs.
Step 2.

 

Easily add text anywhere, like editing a Word document. Moreover, you can insert words into PDF by adding textual comments. Just click Add comment button to annotate PDF instantly.
Step 3. Press File and select Download > PDF document to save the modified file in PDF format.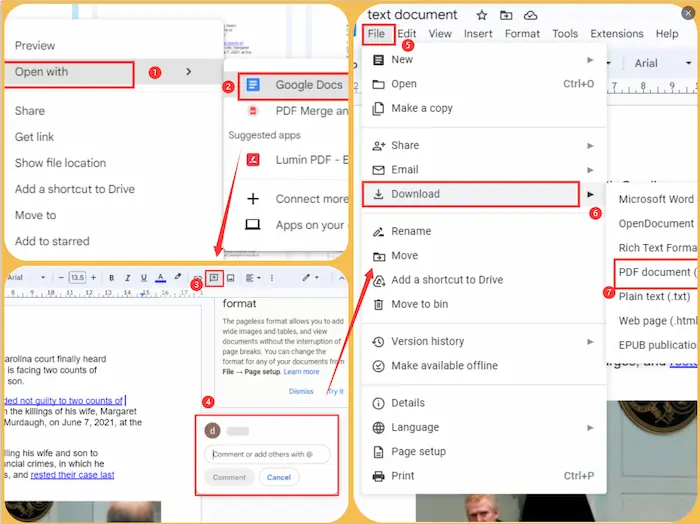 Part 3. How to Add Text in PDF File in Mobile
[Insert text into PDF file on any device.]
If you want to change your iPhone/Android device as a handy PDF editor to add PDF text, WorkinTool PDF Converter Online will easily make it at your fingertips. It is a 100% free and comprehensive online PDF program to solve any PDF hassles, including text adding. Moreover, it can replace certain words, delete unwanted sentences, edit PDF links, and finish more PDF tasks without downloading any software on your iPhone.
🐰 Notes:
Upload at most 4 PDF files, each within 0.5 MB for free, when you use the 40+ online tools on WorkinTool online page. If you want unlimited use, download the Windows version and upgrade to PRO.
📝 Quick Guide with WorkinTool Online
Step 1. Click the PDF Editor tool in WorkinTool PDF Converter online. Then upload your PDF file.
Step 2.

 

Touch the Text icon to add the wanted text to your PDF.
Step 3.

 

Press the export icon to save the modified PDF file on your iPhone/Android.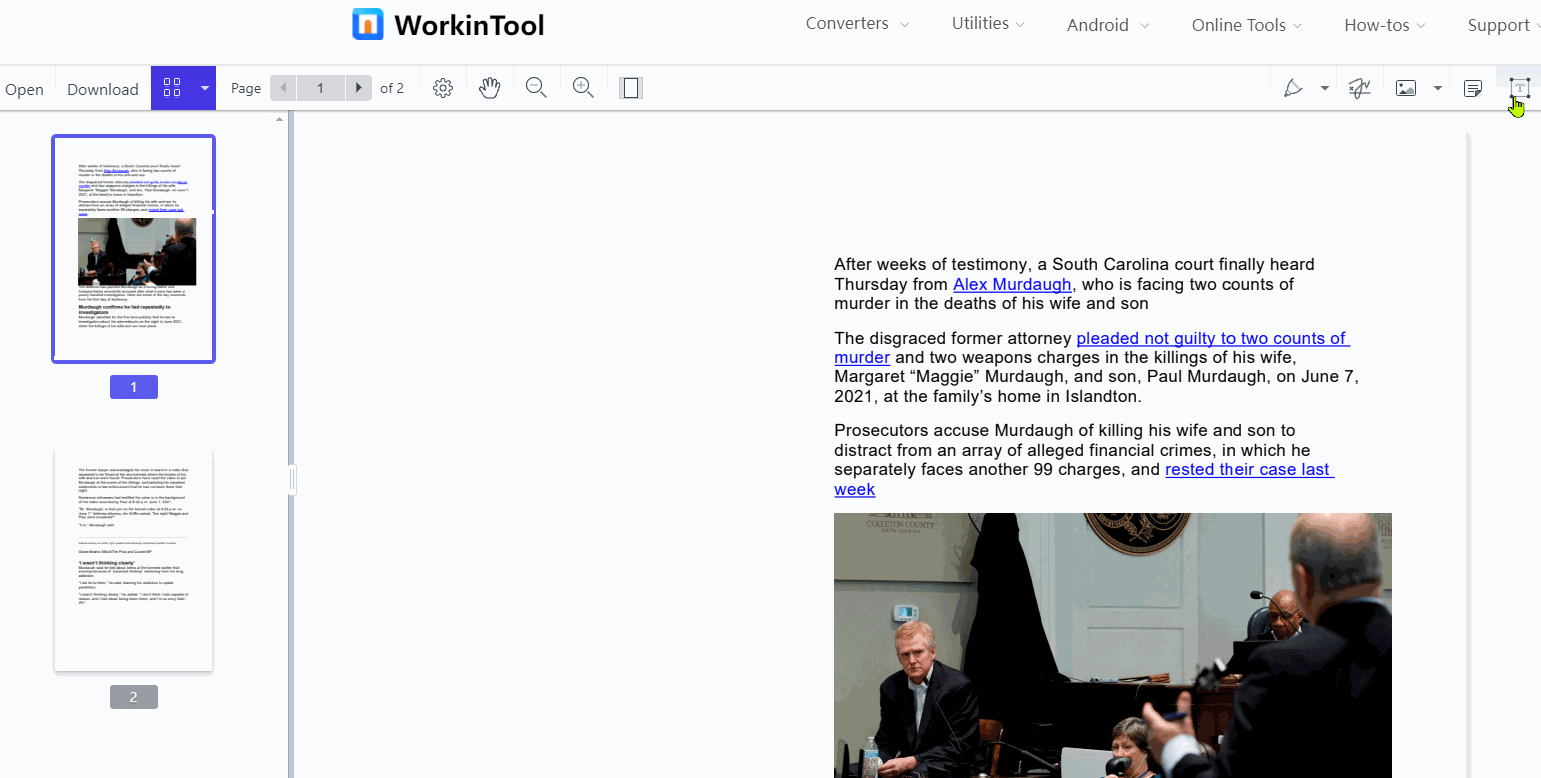 [Turn your mobile phones into PDF editors to add text in a PDF.]
If you seek more advanced tools to add a text box on your iPhone/Android, you can download the PDF Expert app to edit text like an expert. With this lightweight app, you can add, copy and delete text boxes at a more stable and faster speed without a network. Moreover, you can edit links, highlight PDFs, redact PDFs, draw on PDFs, etc. With PDF Expert app. However, you only have a 7-day free trial.
📝 Steps to Add PDF Text in PDF Expert
Step 1. Open a PDF document in the PDF Expert app.
Step 2.

 

Touch Edit PDF > Text to add text on your mobile phone.

Reference to: PDF Expert Support
FAQs
💬 How to add text on a signed PDF file?
If you want to make it, you need to remove the signature first because the signed PDF file has legal effect, and the original content cannot be changed at will. No worries. WorkinTool PDF Converter can help you delete the signature and add desired words to a signed PDF file in a flash. Click how to edit a signed PDF to learn a more detailed tutorial.
💬 How do I insert text boxes into PDF documents without Adobe?  
Want to insert fillable text boxes without Adobe Acrobat? You can use WorkinTool PDF Converter to simplify the process. Just use the PDF Edit tool to add/remove words from PDF files with several clicks. 

---
Conclusion
Generally speaking, whether you want to annotate PDFs, add comments to PDFs, or correct wrong textual content, it's vitally important to know how to add text to a PDF on Windows, Mac, or mobile phones. And this post provides 6 PDF editors to streamline the process. Among them, WorkinTool PDF Converter is the most recommended one for its easy steps and robust editing functions. Just download it and instantly insert words into PDF files!