How to Recover Deleted Instagram Messages 2023
Wondering how to recover deleted Instagram messages? On a PC, you can download data from the Instagram server or use this handy data recovery software, WorkinTool Data Recovery. It allows you to:
1. Free to recover and save deleted Instagram messages, photos, videos, DMs, etc
2. Scan and Restore files at a rapid speed
3. Navigate to the target folder within seconds
4. Quick and deep scan files on your PC
How to Recover Deleted Instagram Messages 2023
Instagram is an epidemic social media platform loved by the young. Many people would like to share their photos and videos on it. It also provides users with a tiny community where they can interact with other users by following, commenting, favoring, etc. In addition to social exchange, Instagram allows people to chat with those with the same favorites and idols. In a word, you can share your daily life, subscribe to celebrities, and chat with friends on it. While using Instagram, we may encounter the situation that messages on Instagram are lost, such as texts, photos, videos, etc. This may be caused by accidental deletion, the uninstallation of the program, etc. Is there an effective way to retrieve the messages back? The answer is definitely yes. This guide will show you how to recover deleted Instagram Messages in 2022 on your computer and mobile phone.
How to Recover Deleted Instagram Messages on PC
We will provide you with two methods to restore deleted messages on Instagram on PC. On one hand, if you used to use desktop Instagram, your computer will save the generated chat messages. You can search for the message on your PC or recover permanently deleted files with data recovery software. If you use Instagram on the webpage, you can seek Instagram data backup service for help.
📌 How to Recover Deleted Messages from Desktop Instagram
Search for Messages on Your PC
Suppose you just deleted the messages from Instagram and did not clean up your PC storage; you have a great chance to find them on your computer. Just Open File Management on your PC and click this PC, then search for Instagram to check the files.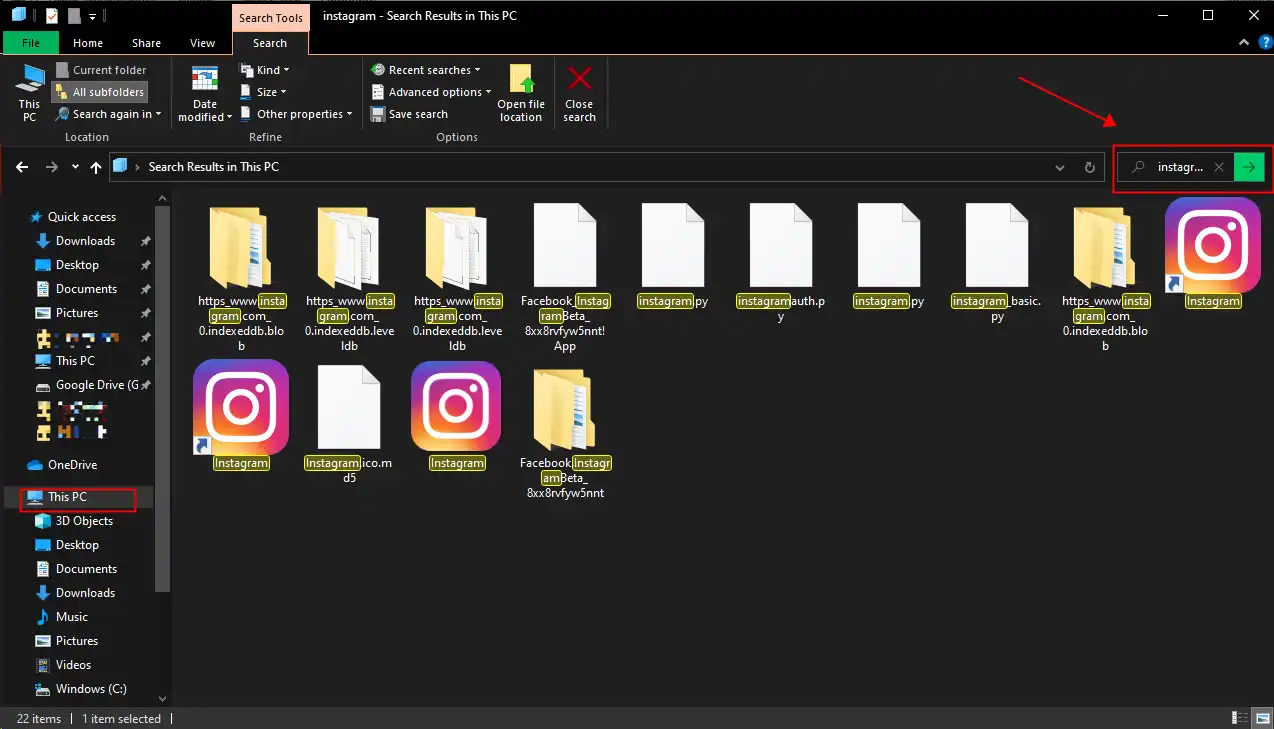 Recover Permanently Deleted Instagram Messages with Data Recovery Software
If you fail to find the message folder on your computer, it is most likely that the Instagram messages are permanently removed from your device. To find them back, you can use professional data recovery software.
WorkinTool Data Recovery is a handy file recovery program for Windows users. It works pretty well in restoring deleted and lost messages, videos, photos, and other documents from your computer. It outperforms various data recovery software in the field, for it is 100% free to recover files with a great result. Moreover, it gives you a rapid scanning and recovery process, allowing you not to wait for hours. Meanwhile, it is easy to operate; beginners can effortlessly retrieve deleted messages, photos, videos, and DMs on Instagram. As for privacy and security, it deserves trust. It provides a detailed privacy policy, promising not to share or leak any of your data. It is available for Windows right now. You can download it for free and give it a try.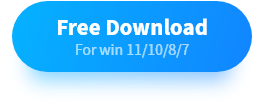 How to recover deleted Instagram messages with WorkinTool Data Recovery
Step1. Download and install the program on your computer. Open it and select Deletion Recovery on the dashboard.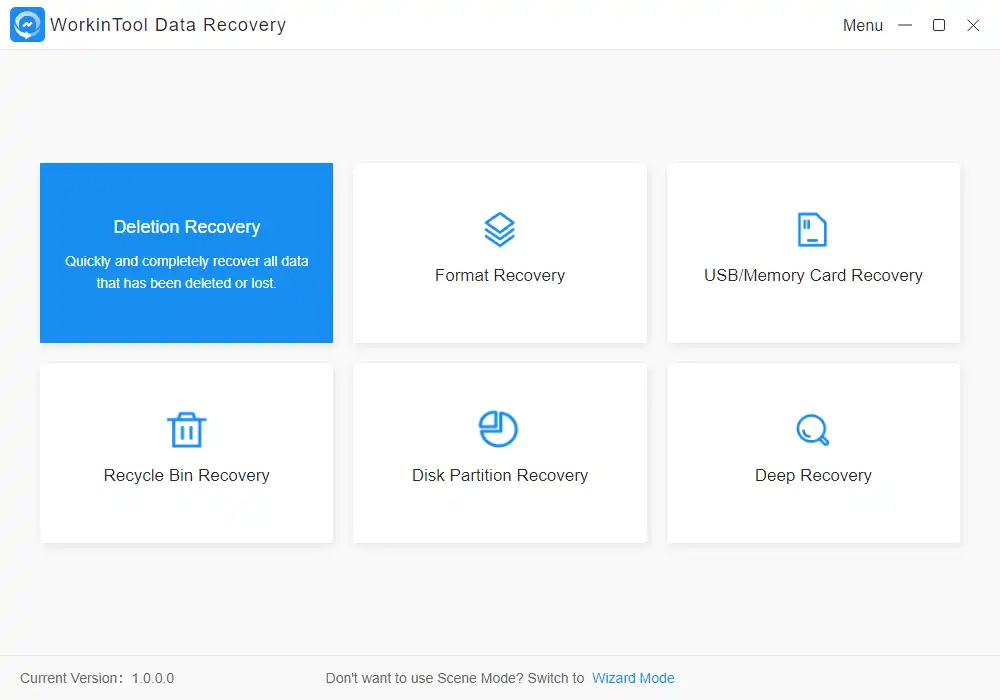 Step2. Select the location where you installed Instagram and start to scan it. Then search for Instagram in the search bar.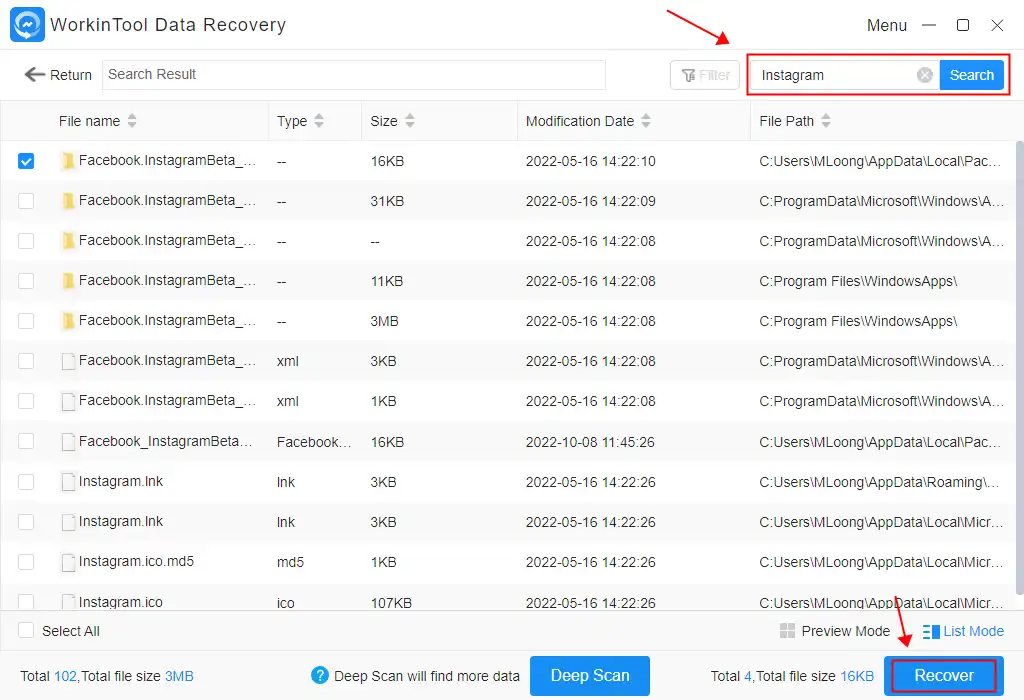 Step3. Select the App Data package, pick images, messages, videos, etc., and press Recover. Lastly, select the new save path for the recovered files and hit the Sure button.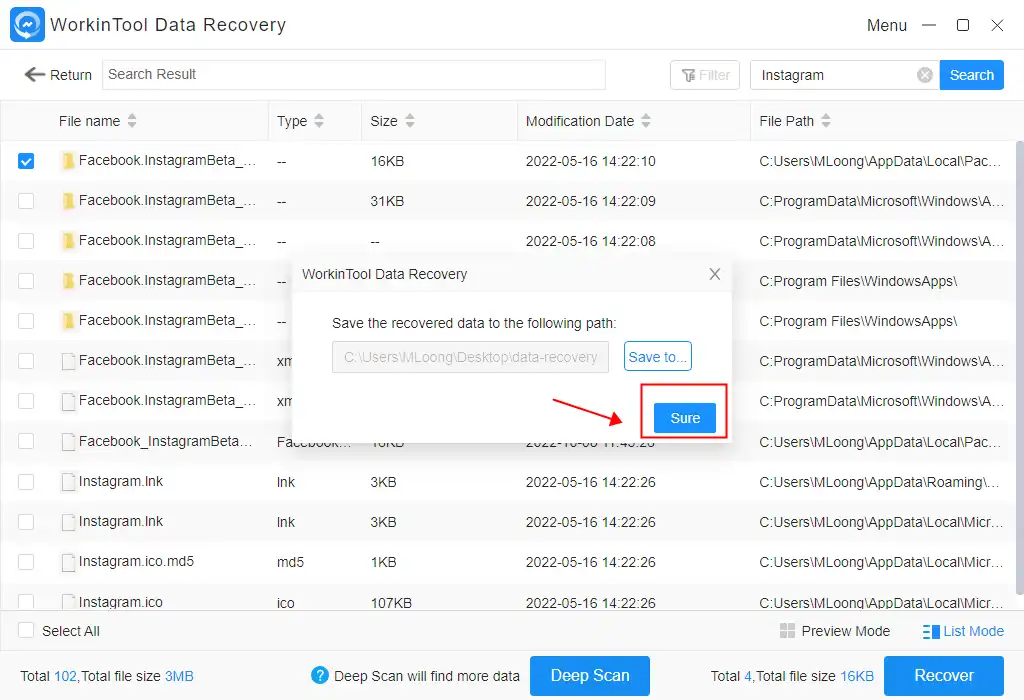 More Features of WorkinTool Data Recovery
📌 How to Retrieve Data on Instagram Web or App on a Computer
See Deleted Messages on Instagram Data
Fortunately, Instagram has backed up your messages on its database. If you reinstall the program and find no messages, you can search for the messages on Instagram's privacy and security service. This method gets back messages, DMs, videos, and photos from Instagram and sends the data to you in an email. Therefore, it may not apply to urgent requirements. The whole recovery process will take a few days. Instagram claims it can take up to 14 days to collect your data and send it to you. After you receive the recovery link, you must recover it within four days. By the way, you can only request to download files on Instagram every four days.
Note: Instagram Data enables you to recover files saved on the Instagram server. However, if the file is permanently deleted from the Instagram server, you cannot find it back. In addition, sometimes, the recovery is not 100% successful. You will probably only find part of the messages.
How to recover deleted Instagram messages using Instagram Data on PC
Step1. Log in to the Instagram Web or desktop software on your computer. Then click Profile on the dashboard. Click Edit profile.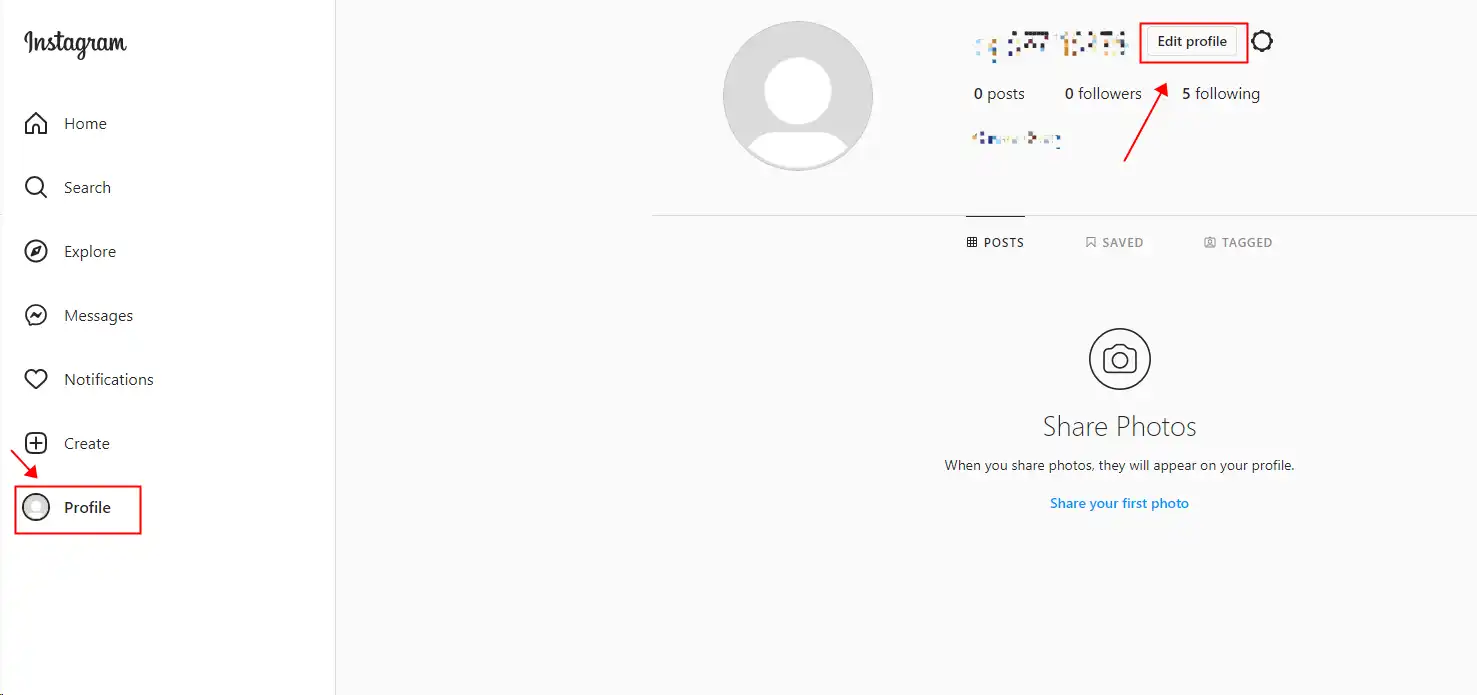 Step2. Hit Privacy and Security on the side toolbar and click Request Download.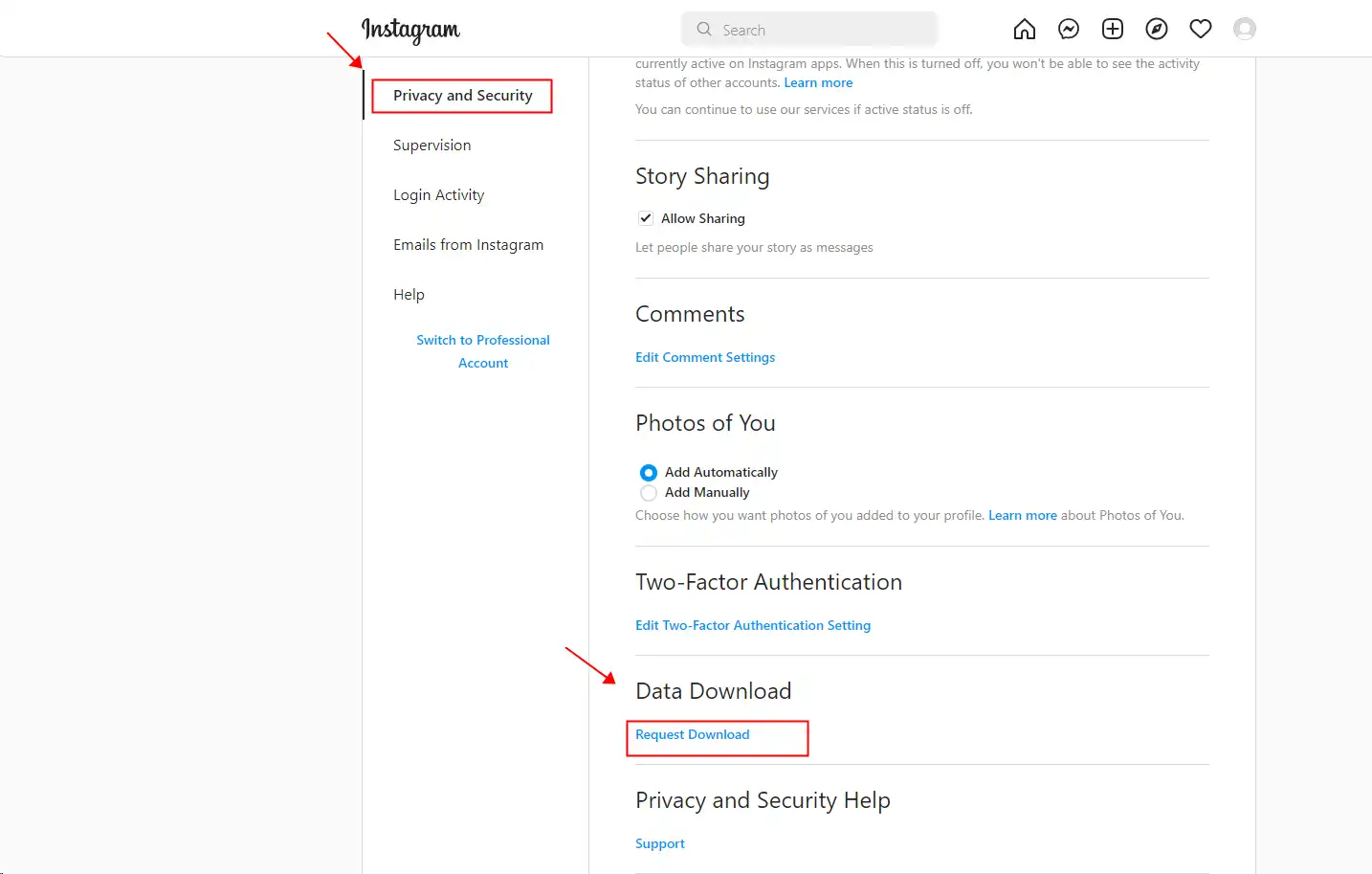 Step3. Import your email information, select HTML as the exported file format, and press Next. Then Instagram will email with you the download link to you.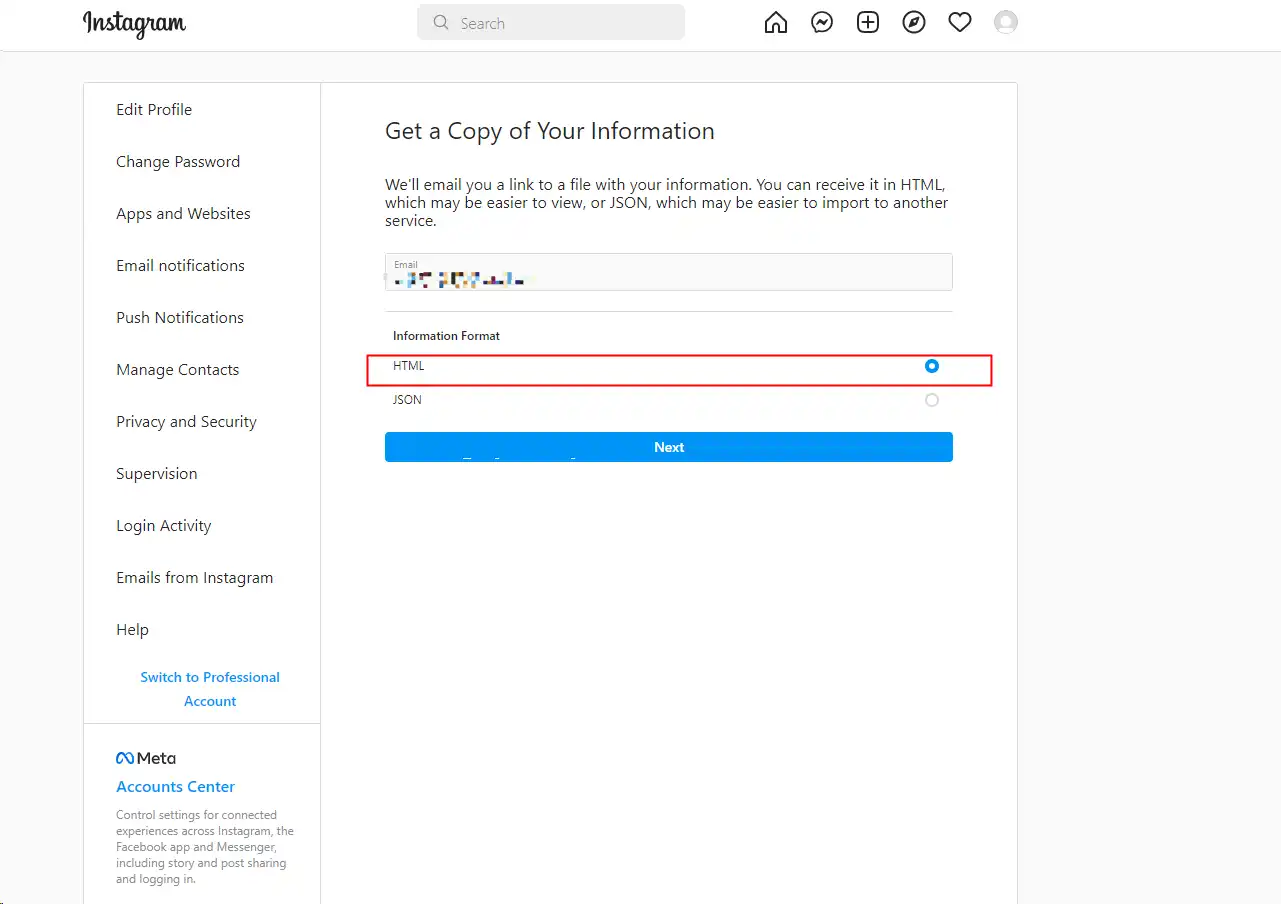 Step4. Open the link with a browser, downloading the zipped Instagram data. Decompress the file and open the file named Messages. This way, you can recover deleted Instagram messages.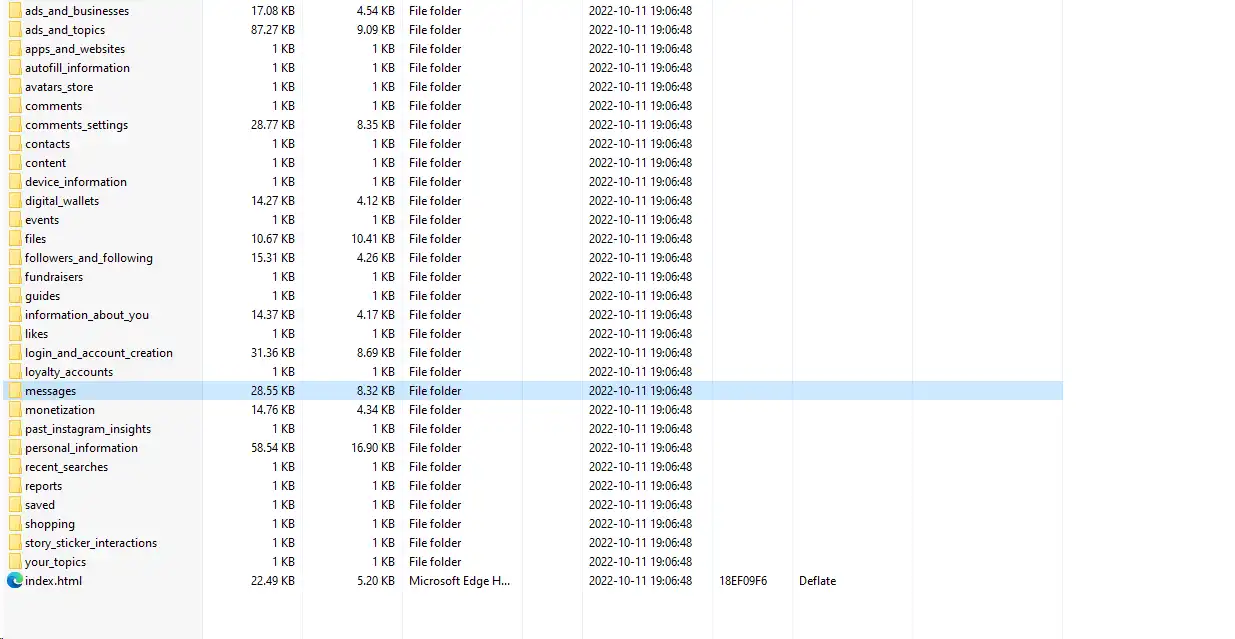 How to Recover Deleted Messages on Instagram on iPhone and Android
It is believed that there are numerous mobile users on Instagram. Thanks to data recovery apps, mobile users can recover deleted text messages and other files from Instagram on their phones. Before installing recovery programs, you can first seek data back on the File Manager on your Android phone or iPhone. Generally, messages are preserved in HTML file format. You can install a data recovery application on your phone if you fail. We recommend Ultdata for Android and Tiger data recovery for iPhones among various tools. Both of them possess a clear user interface. And they result in great message recovery effects. But those data recovery apps are not free. However, the recommended apps are cost-effective compared with others.

How to recover deleted Instagram messages with a data recovery app
Step1. Download and install the application from official sources, like Apple Store, Google Play, and the official websites.
Step2. Scan the files on your phone and filter them through file format, location, deletion time, etc.
Step3. Find the target Instagram messages and recover them.
Wrapping Up
Using the solutions outlined here, you can easily recover deleted messages on Instagram on a PC, Android, or iPhone. If you are serious about your lost files, you can try the above-recommended tools.