How to Recover Deleted YouTube Videos with or without Link 2023
This post explains how to recover and download deleted YouTube videos with or without link using different methods. You can find corresponding solutions whether you are using Windows, Mac, Android, or iPhone. Most of the tools we've mentioned are free. A data recovery tool is highly recommended for the following features.
1. 500MB free recovery capacity
2. Cheap but effective premium plans
3. No limits on the recovery file size
4. Rapid scanning and recovery process
5. Easy for beginners to use
How to Recover Deleted YouTube Videos with or without Link 2023
"One day, I open my computer and find that my YouTube videos have been deleted. There is critical content I uploaded and saved. Can I recover deleted YouTube videos?"
YouTube is a great video-sharing platform for music videos, vlogs, educational content, gaming videos, commercials, and more. Individuals and companies increasingly prefer creating channels and sharing videos on YouTube. However, what if you mistakenly deleted a critical video from your computer while editing, sharing, or uploading? Or what if you want to retrieve a video you shared on YouTube long ago? The post will focus on how to recover deleted YouTube videos with or without link. Solutions for different situations and platforms are provided here.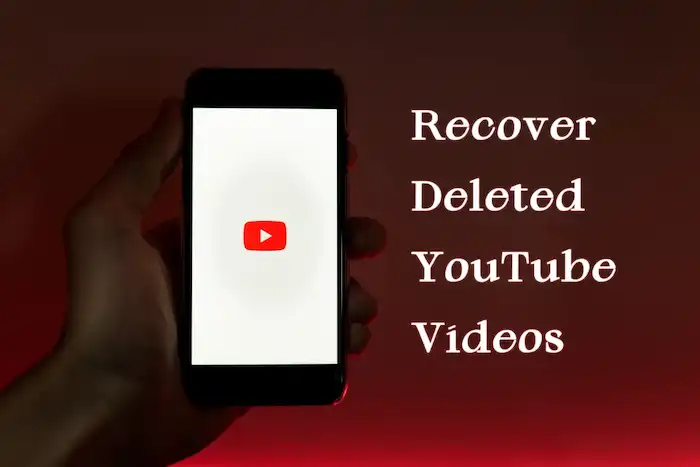 ---
How to Recover Deleted YouTube Videos without Link
In this section are four solutions available. You can perform deleted YouTube video recovery using data recovery tools, backups, Google Chrome, and YouTube Support.
In addition, there are two situations when you need to recover deleted YouTube videos. One case is that the target YouTube video files are saved on your computer. Another situation is that you directly delete the video from your YouTube channel without downloading it or saving the original video file. There are different solutions for different cases. We have listed more detailed steps here. Reference the following for details.
1. Use a Professional Data Recovery Tool
Suppose you made the video on your computer and then posted it to your YouTube channel, or you have ever downloaded the video to your computer; you can use a professional video recovery tool to increase the chance of deleted YouTube video recovery.
WorkinTool Data Recovery Software is among the top tiers of file recovery software. With its intuitive dashboard, beginners can navigate to the target file in seconds. It lets you quickly scan or deep scan various drives and areas on your computer. Then it permits you to filter deleted files by format, modified date, and size and allows customizing file masks. The whole scanning and recovering process remains fast.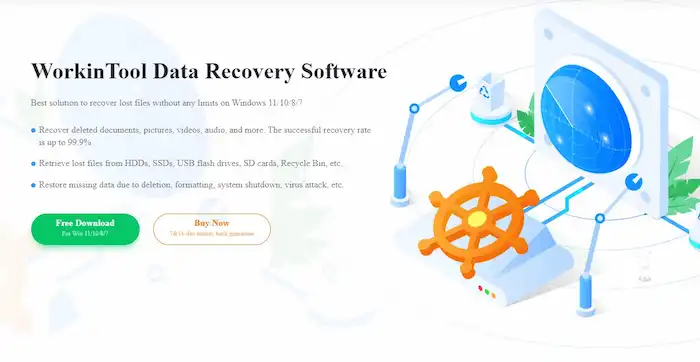 In addition, WorkinTool offers 500MB of free recovery capacity. So new users can find and recover deleted YouTube videos for free up to 500M. Its premium versions that allow unlimited recovery can be accessible at $23.99 at the minimum. So rest assured to get WorkinTool Data Recovery Software that can search and restore the originally created videos for the YouTube channel on your computer.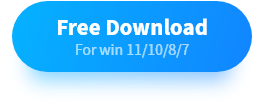 📝How to Recover Deleted YouTube Videos without Link via WorkinTool
Step 1. Download and install the program from WorkinTool's official website and launch the software. Select the location from where you want to recover the video.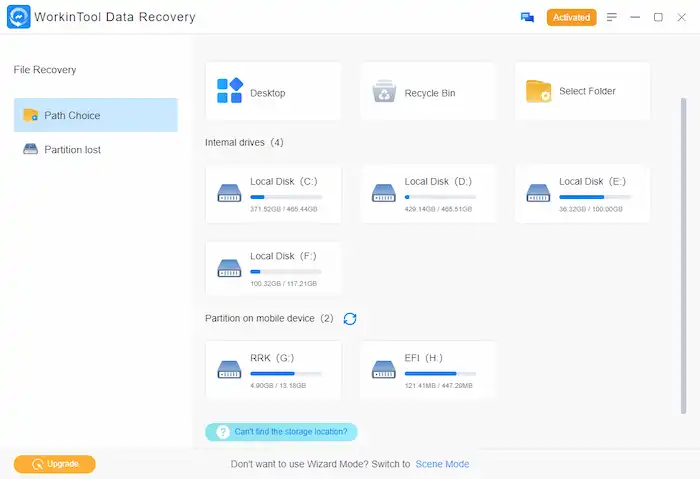 Step 2. Select a recovery method from Quick/Deep/Formatted Recovery and click Scan Now to start the scanning process.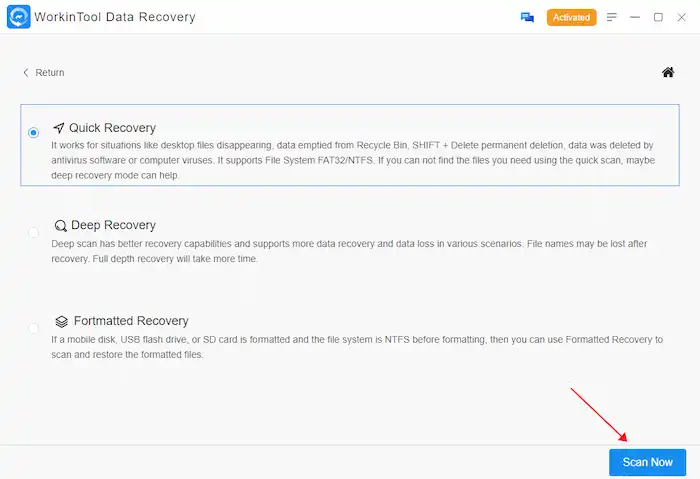 Step 3. After the scan finishes, you can check and preview the found videos. Then select the desired video file and click Recover. It is better to specify a new location to save the video files.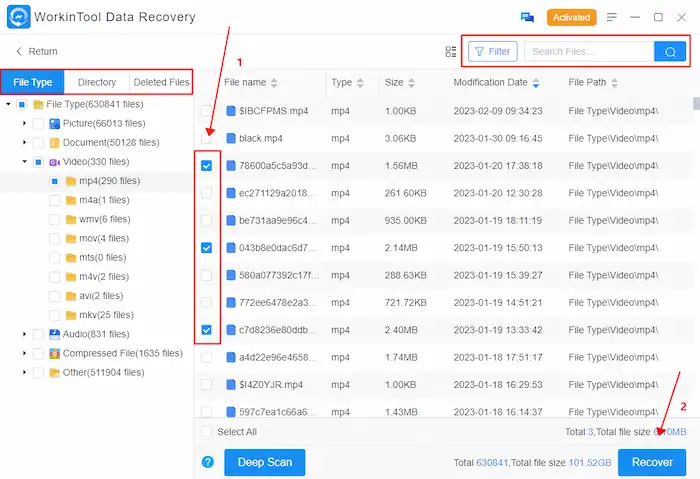 More Tutorials for WorkinTool Data Recovery
2. Watch Lost YouTube Videos without Any Link from Google
In case you can't find the video's URL but remember the title of the video, you can use this method to recover YouTube videos without link.
📝How to Find Deleted YouTube Videos without Link via Google Chrome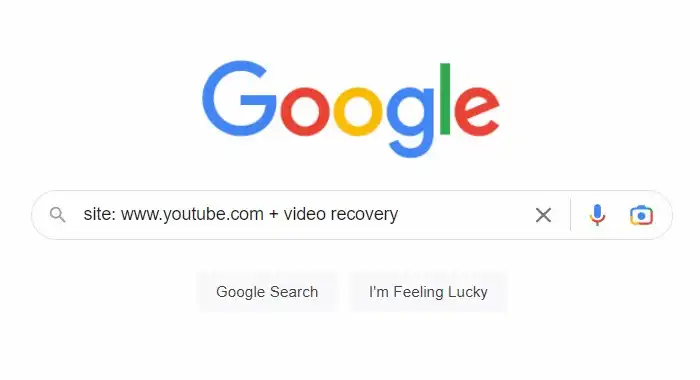 Step 1: Open Google.com.
Step 2: Type the site: www.youtube.com+video's name.
The search engine will filter and look for all the videos with similar titles, and from here, you can browse through these titles to watch and recover your lost youtube videos.
3. Contact YouTube Support
If your YouTube videos are lost or deleted from your channel, then you can get Creator Support from YouTube.
📝How to Access Deleted YouTube Videos via Official Support
Step 1: Sign in to your YouTube account and navigate to Help. Then scroll down to Need more help and then click Get creator Support.
Step 2: Choose Email Support from the subcategories to contact the creator support team to clarify your issues. And the Support Team will get you.
4. Restore from a backup if you have
If you have a backup of the deleted YouTube videos on your computer or other external devices, you can easily pull yourself out of this adverse situation without links. You only need to locate the video files from the backup and upload them to your youtube channel.
---
How to Recover Deleted YouTube Videos with Link
Suppose you directly remove the video from your YouTube channel and never save the video file to your computer or backup drive; data recovery software and backup recovery cannot help you to get the video back. But don't get discouraged. There is still a chance to recover deleted videos from YouTube. Wayback Machine on archive.org provides a way to get back deleted YouTube videos by pasting the video link.
Don't worry if you don't remember the video link. Generally, after uploading a video, there will be an email containing the video information in your YouTube Email. Therefore, if you deleted the video from your channel and didn't back up it, you could turn to the Internet Archive Wayback Machine for help.
📝How to Retrieve deleted YouTube videos with Wayback Machine URL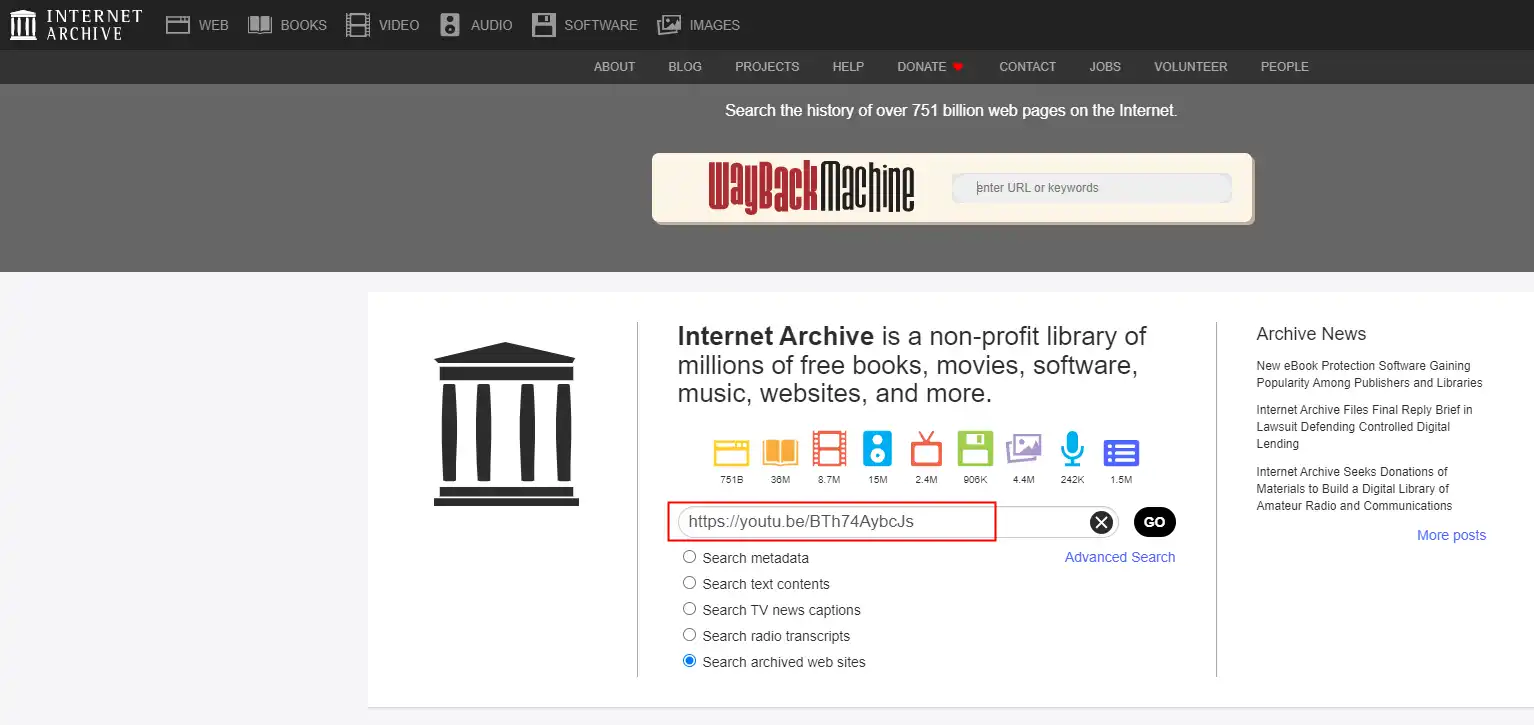 Step 1. Check your email messages (if you have one) to get the link to the deleted video. The email address is the one you used to log in to the YouTube channel.
Step 2. Go to Archive.org, paste the link to the search field, and then press Enter to browse archived websites. If the URL is crawled and preserved by Archive.org, you can re-download it successfully.
---
Bonus
: 
How to Recover Deleted YouTube Videos on Android and iPhone
Many people would like to make YouTube videos on their mobile phones. If you ever saved a published YouTube video or the original video file on your phone, you can search for it in File Management or a photo album on your phone.
If failed, you can ask the data recovery app for help. Dr. Fone is a handy file recovery application for Android and iOS phones. It is professional in recovering deleted videos, photos, and documents, which existed on your phone before. It is not challenging for new users to operate. You can easily find deleted or lost files with a few clicks. However, like most data recovery apps, Dr.Fone is not free. You have to activate its membership then you can download the recovered files. It costs nearly $9 per month. You can download it for free from Google Play or Apple Store.
📝How to Recover Deleted YouTube Videos on Android or iPhone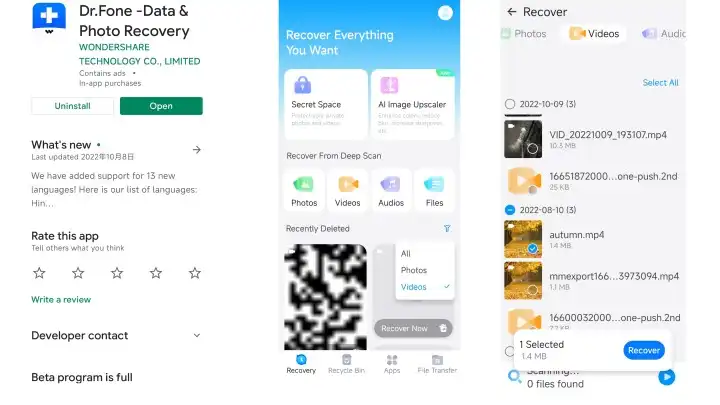 Step 1. Install the application and open it and then select Recovery on the bottom menu bar.
Step 2. Filter recently deleted files and pick videos. Check whether there is a target YouTube video. If there is, click Recover Now to restore the video to your photo album.
Step 3. If you cannot find the video in the recently deleted files, choose to recover videos from the deep scan. Then select the video to recover.
---
Wrapping Up
Do you know how to get deleted YouTube videos back now? In this post are multiple recovery methods you can freely choose. Generally speaking, if you save YouTube videos on your device, you can use data recovery tools. If not, you can recover and download deleted YouTube videos with URL using Internet Archive Wayback Machine, contact YouTube Support Team, search video names using Google Chrome, or download deleted YouTube videos from backup files.
After recovering, you can re-edit or post the video again. To avoid future video loss, think twice before you delete a video on your YouTube channel.