How to Resize a Photo on Windows, Mac, and Online 2023
Resizing photos is a common task for users who constantly work with digital images. And the good news is that it's easy to do on Windows, Mac, or online. For Windows users, we recommend that you try WorkinTool Image Converter. It offers you with various templates for different popular platforms. And you can also manually input the height and width to customize the image size. Try it now!
😍 1. Up to FREE 5 image batch conversions and compression try-out.
🤩 3. Easy interface for users to edit with THREE STEPS.
😎 4. Support more than 100 different image formats to operate.
🥳 5. Cover all the features that you can on the market and exciting filters.
😊 6. Available for image conversion, compression, matting, watermark, and more.
How to Resize a Photo on Windows, Mac, and Online 2023
If you consistently work with digital images, knowing how to resize a photo can be a helpful skill for you. Whether you want to share a photo on social media, make a stunning thumbnail for your video, or save storage space doesn't matter. Resizing an image is a necessary process that you should know. This guide will show you how to resize a photo on various devices and systems like Windows, Mac, and online. We'll also go over different tools and techniques you can use to achieve the best results. By the end of this tutorial, you'll have a solid understanding of how to resize your photos effectively and be able to do it confidently. Now, let's find out together.
---
🤔 Why do You Need to Resize a Photo?
There are many reasons why you may want to resize photos. And here, we made a simple list of the situations that require a photo resize:
1. Fit a particular size requirement: Many websites and platforms have specific image size requirements, and resizing your photos to fit those requirements can be a great solution. You could resize pictures to fit a photo frame, meet the size requirements, or match an ID photo specification.
2. For printing: Resizing photos before printing helps ensure they print at the proper size and resolution. A photo that's too small may look grainy when violently enlarged, while a large photo will also waste space and ink. When you resize the photo to the specific print size, it can lead to better-printed results.
3. Create thumbnails or Preview images: When you need to make thumbnails, resizing images should be the way to do it. By resizing large photos into small thumbnails, you can quickly view many photos at a time. In the meantime, the thumbnails also take up little space for more images to display.
4. Share photos on social media: You should know that most social networks have image size limits for sharing pictures. Resizing to the proper dimensions ensures your photos will upload and display correctly on the social media platform.
Those are some main benefits of resizing digital photos. Ultimately, it allows you to make your images the right size for your needs and purposes.
---
How to Resize a Photo on Windows
on Windows, there are many ways to resize a photo to a specific size. You use the built-in Windows software to do that. For example, the Paint and Photos apps allow users to adjust the image size. However, there is a better option to resize. Honestly, various image editing tools are able to help you do that. And they can do much more and better than the two built-in software. Here we will introduce the two built-in methods and one editing tool method WorkinTool Image Converter to resize a photo easily.
🎉 WorkinTool Image Converter 🎉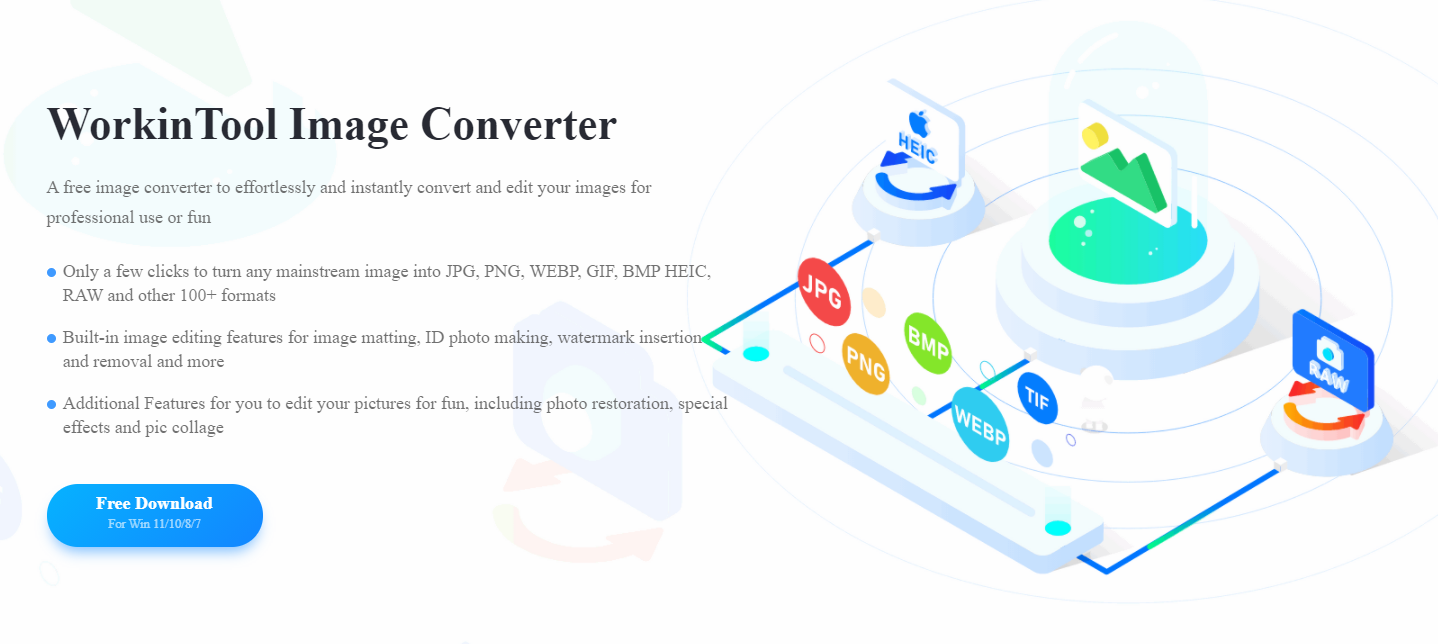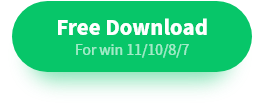 WorkinTool Image Converter is a user-friendly tool that can help you with all your image needs. Its simple interface makes it easy to understand and use, whether you have experience with image editing. The tool has various useful features and is lightweight so that it won't weigh down your device.
One of the features of WorkinTool is image editing, which provides you with all the customization options you need. You can crop or resize the image as you desire. There are many image-size templates for different platforms. You can also manually make a photo resize yourself. Besides these, you can also adjust image details and add filters, texts, or stickers. And all these features are more straightforward than those you use in Photoshop.
100 +image formats conversion available

Customize to enlarge or compress images

Add or remove photo watermarks

Change or remove the image background

More than 65 image filters to apply
📕 How to resize a photo through WorkinTool Image Converter
1. Open this image tool and click Edit Images to add the photo.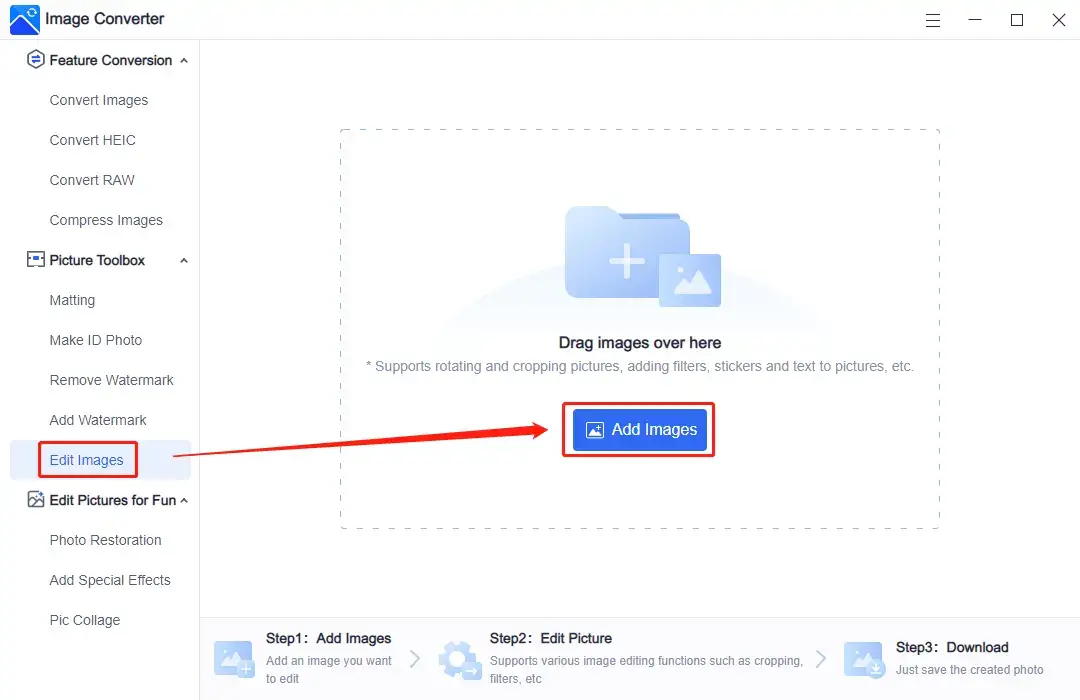 2. Use the templates to box the picture or manually enter the height and width to resize.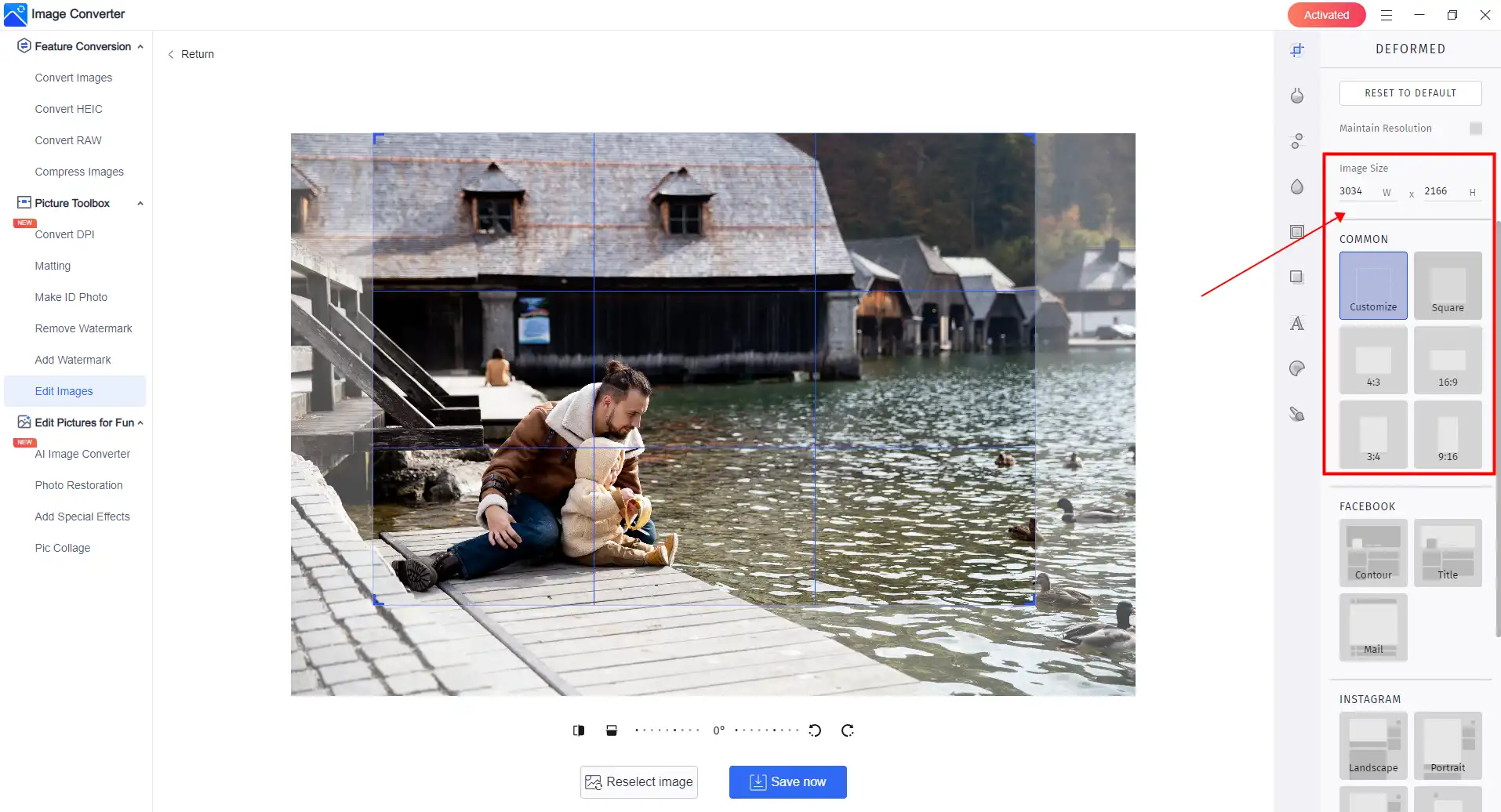 3. After the adjustment, press Save Now to check the result in your saving folder.
🎊 More Amazing Features for WorkinTool Image Converter 🎊
---
Paint and Photos apps
As we said, the built-in tools Paint and Photo apps have the feature for users to resize a photo. The best advantage about them is that they are free to use. And you don't have to download anything. However, they don't offer any template for you to apply. So, if you need to resize images for different platforms, you must find all the specific rules about them. And then manually input the width and height.
The Paint app:
Open the picture with Paint.
Click Resize option on the banner and enter the width and height.
Tap OK and save this image.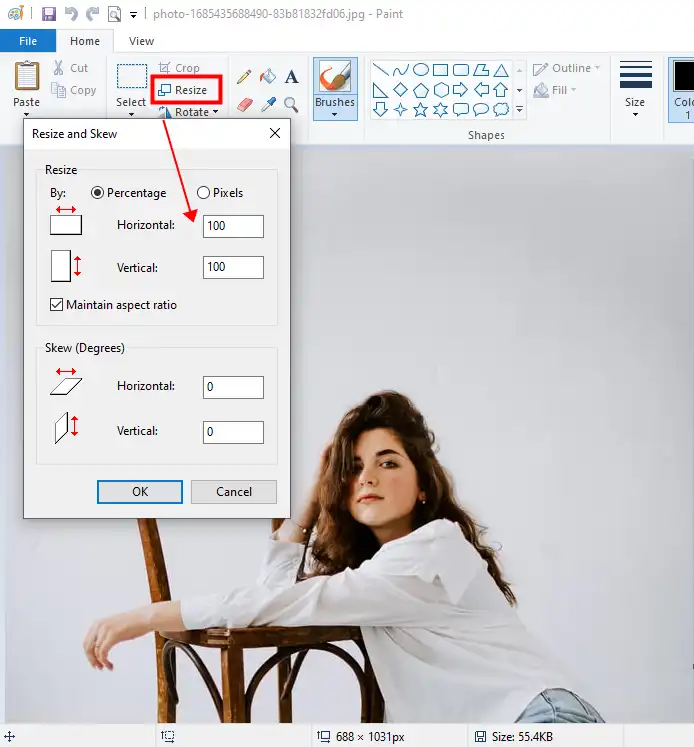 The Photos App:
Open this image with the Photos app.
Find the Resize image in the drop-down menu of the three-dots option.
Input the resized width and height and save this image.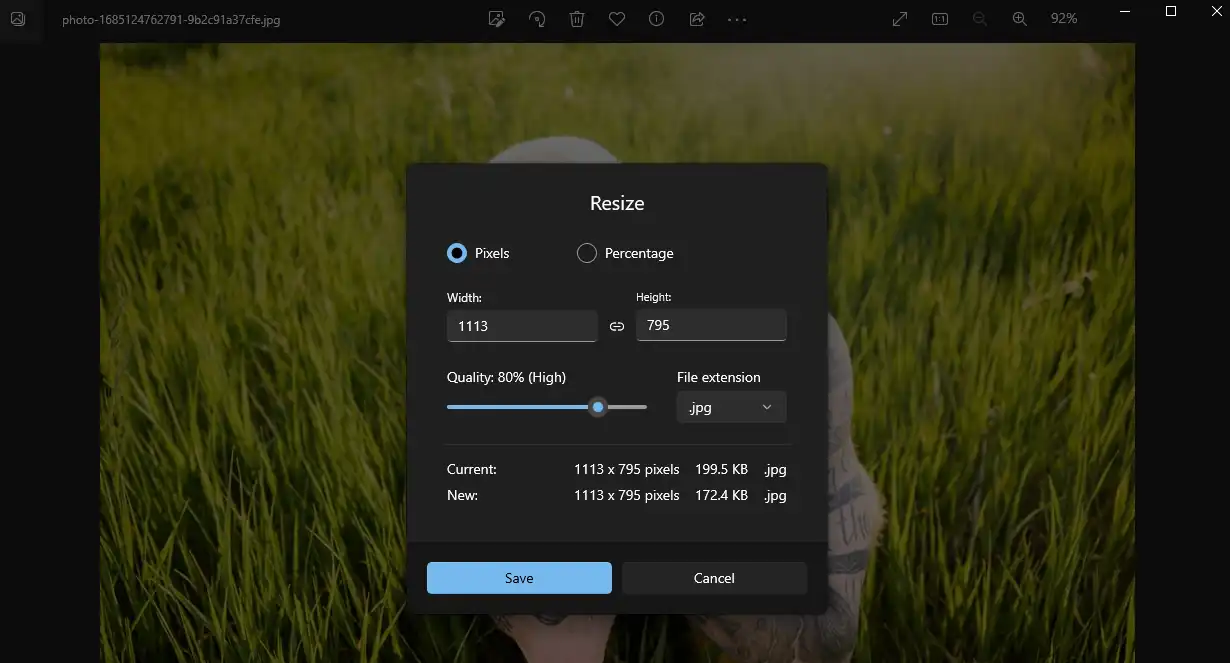 ---
How to Resize a Photo on the Mac
Well, for simple image editing like this, you can go straight to the Preview app. That is the easiest way for you to achieve image resizing. This app is also free built-in software. Similar to the Windows Photos app, it also allows users to preview photos and do some basic editing. So, just as with other features, here we will show you how to use this Preview app to resize a picture on Mac.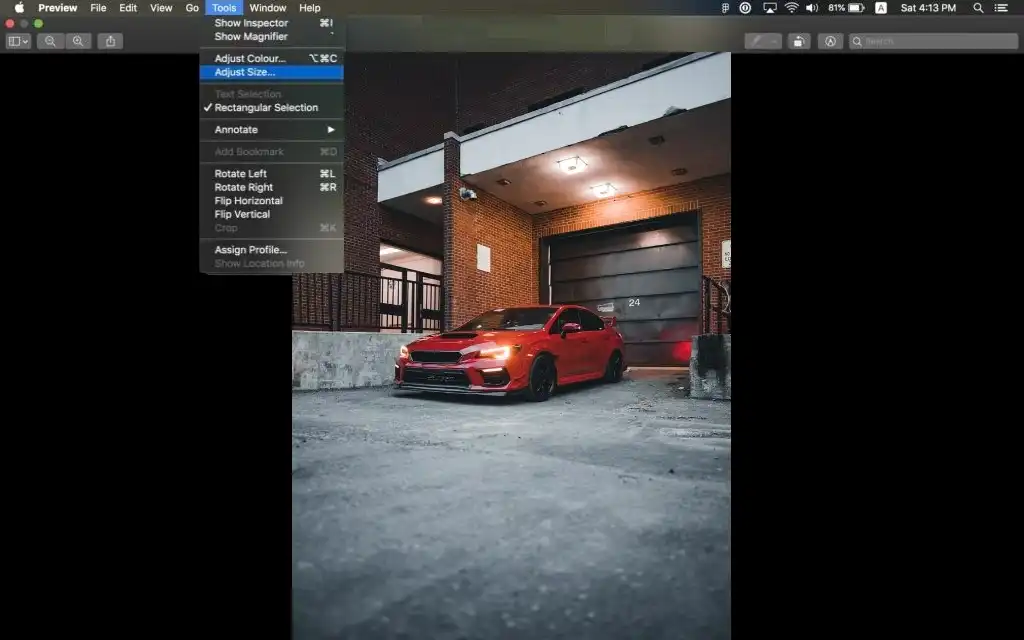 Step 1. Launch Preview and open this photo.
Step 2. Tap Tools on the banner and select Adjust Size.
Step 3. Customize the image size, and then you can save it.
---
Online Image Resizer Tool
If you don't want to use any desktop application to resize your pictures, you can consider using online tools instead. These tools offer various customization options and are generally easy to use. However, it's essential to be cautious when using online tools and make sure that you don't upload any images that contain personal information that could put you at risk. If you're looking for a recommendation, you might want to try out Fotor, which is a powerful online image editing tool that can help you solve a variety of image-related problems.
Fotor is an AI-powered image editing tool. It can help you create trendy images that look even better than you could achieve with Photoshop or Instagram. Plus, it offers many templates, resulting in a fantastic effect. Overall, Fotor is a great tool to consider if you're looking for an online image editor to help you create high-quality images.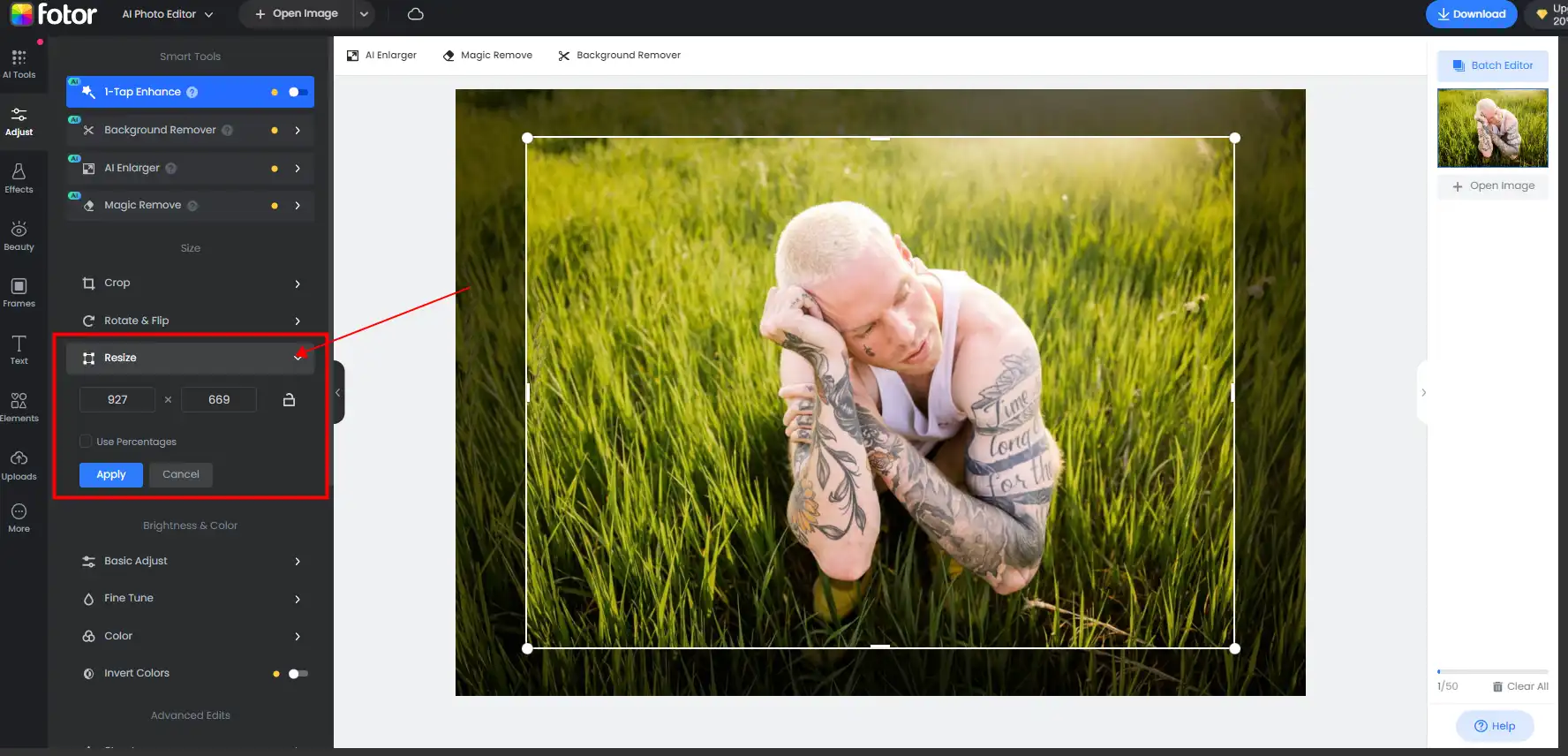 📙 Resize a photo using Fotor:
1: First, visit Fotor using a browser.
2: Enter the height and width on the left bar or adjust the selecting box to adjust the resizing image.
3: At last, click download to save this image.
---
Conclusion
As you can see, learning how to resize a photo is an essential skill for anyone working with digital images. With various Windows, Mac, and online tools, you can easily resize photos to meet your needs. We highly recommend that you can try WorkinTool Image Converter. It should be the most accessible image editing tool for image beginners. Prepare you for all the stunning image editing effects. Also, remember to follow best practices and use the appropriate tool for your device to ensure optimal results. We are sure you can make the perfect resize following this guide. It's time for you to start editing and making your images now.