How to Take a Passport Photo: General Passport Photo Requirements
Taking a passport photo at home can be a simple and cost-effective way to obtain the necessary documentation for international travel. To ensure that your photo meets the required standards, check out this post for all the requirements you should note and a practical tool that you can use to help you edit the passport photo to meet those rules. Try WorkinTool Image Converter now and get your perfect passport photo in seconds.
😍 1. FREE to enjoy all the picture editing features right now.
🤩 3. Easy interface for users to edit with THREE STEPS.
😎 4. Support more than 100 different image formats to operate.
🥳 5. Cover all the features that you can on the market and interesting filters.
😊 6. Available for image conversion, compression, matting, watermark, and more.
How to Take a Passport Photo: General Passport Photo Requirements
As you may know, passport photos are vital to any application. They must meet a series of specific requirements to be qualified and accepted. For example, a passport photo can only be one color, taken in the last six months, without any filters… Of course, The Official would advise you to take the picture at a service facility like Walgreens, CVS, or Target to save the trouble. However, they may charge you $15 or more. You can save this expense by doing it yourself. This comprehensive guide will help you learn the general passport photo requirements and how to take a passport photo by yourself. Our tips and guidelines can make you closer to a successful passport application process.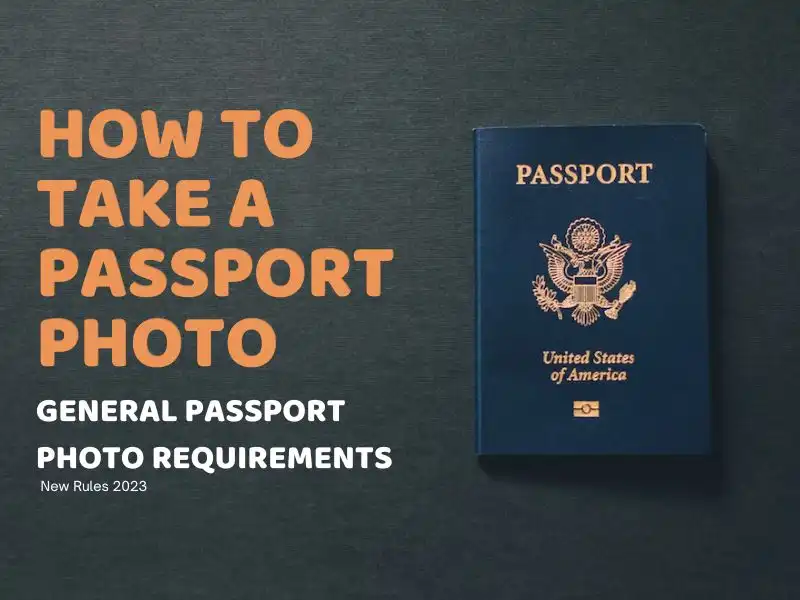 ---
How to Take a Passport Photo: Basic Passport Photo Requirements
If you want to take a good passport photo as quickly as possible, you will definitely need to understand the basic requirements first. Since the U.S. Department of State has a stringent policy for passport photos, their approval rate will be low. The process of submitting images, however, is quite time-consuming. If your photos are rejected, whether you re-submit or update them, it may affect your schedule later. To avoid those necessary troubles, please note the following specifications:
#1 Background:
Note: The background of your passport photo should be white or off-white without shadows and plain without texture and lines. If you cannot find a white wall, use a white blanket or sheet to cover the wall. Pay attention to the wrinkles. Another one to be aware of, no other person should be in your passport photo. If you take a passport photo of your kid, try placing the child on a white blanket.