How to Enlarge a Picture without Losing Quality
Do you know how to enlarge a picture without losing quality? If you ever tried to enlarge photo size for printing, tracing, or displaying on web pages, you may find some pictures are too small to create a clear effect. In order to avoid blurry images with low resolution or pixelation, this article explains three simple solutions to make pictures bigger without compromising quality. Free approaches are also included.
 How to Enlarge a Picture without Losing Quality
Many people would like to enlarge photos. Whether in a wedding ceremony, advertising board, or other occasions that need to display photos in a large frame, it is essential to make pictures bigger. Have you tried to blow up pictures to a larger size but failed with blurry results? Well, expanding picture size is not as easy as you usually think. Because the resolution of a picture is closely connected with its pixels and dots per inch. This article will explain how picture resolution ties with PPI and DPI and how to enlarge a picture without losing quality with the easiest solution that is applicable for all levels.
How PPI and DPI are Connected with Picture Resolution?
Pixels per inch (PPI) refers to the measure of resolution on the computer screen, TV screen, or any other display device. It is a term that is often used in web pages, the photography industry, cameras, and digital images. The more pixels in an image, the higher the resolution and the larger the picture size.
Dots per inch (DPI) is typically used to refer to the number of dots that can be placed in a line within one inch. It is widely used in the printing industry to describe printed documents. In general, the higher the dots' intensity, the higher the resolution, and the better quality of the prints. That is why although many images digital devices show are in 72 DPI, they will not make pictures blurry when we see them on computer or phone screens.
---
How to Enlarge a Picture on Windows 10
When questions come to how to enlarge a picture for printing and displaying without losing quality, it usually means how to optimize DPI and PPI so that we can print documents and display digital images without sacrificing the resolution. This chapter elaborates on how to upscale a picture for printing, tracing, and displaying in three easy and attainable photo editing software. Head further to learn more!
How to Enlarge a Picture in WorkinTool Image Converter
WorkinTool Image Converter is a FREE and practical photo editing tool that is based on Windows computers. They are many helpful image enlargers and photo editors in the market. What makes it stand out from other similar offerings is its AI enhancer. Its AI technology can help you to expand pictures with matching resolution with the most appropriate PPI and DPI automatically, which saves your workload to a large extent.
In addition, this is a versatile and watermark-free program that allows users to edit photos, convert image formats, crop images, compress images, remove watermarks from photos, restore old photos, and more. All these features are easy and free to use. Users don't even need to register an account or pay for an expensive subscription service.
Here is how to blow up a picture using the WorkinTool image enlarger tool.
Open this software on your computer.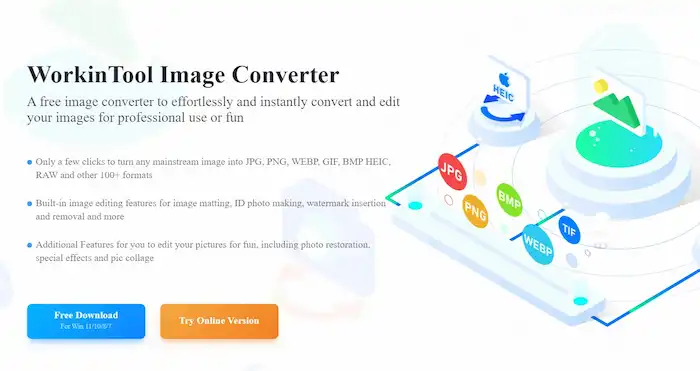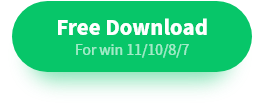 Find Edit Pictures for Fun> Photo Restoration > Enlarge image size to upload a picture (The picture you add should be with a size larger than 32*32 pixels but smaller than 1920*1080 pixels).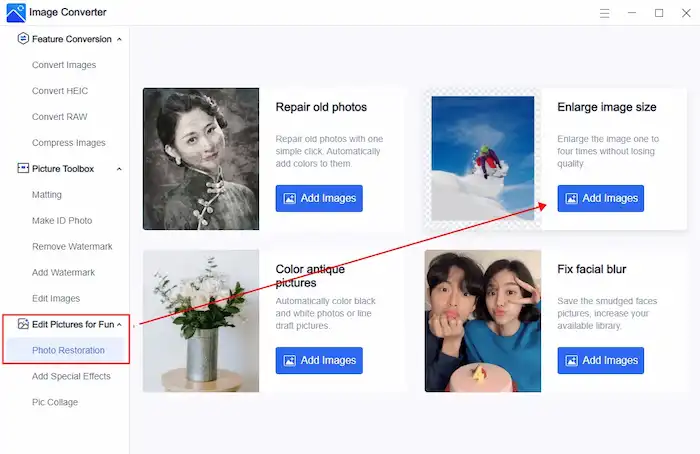 Wait for processing and save it to your computer.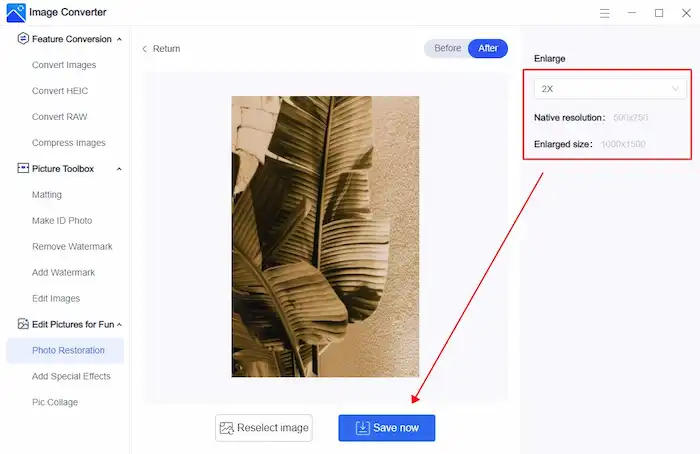 After you add an image to this software, it will expand the image two times larger. You can also manually adjust it to three times or four times as desired. What's more, the processing panel will show the original resolution, the enlarged size, and the Before & After comparison to you, making things easier. Here I uploaded a JPEG picture, and this is the final work.
Before and After Comparison
(We can see that both PPI and DPI increase in values.)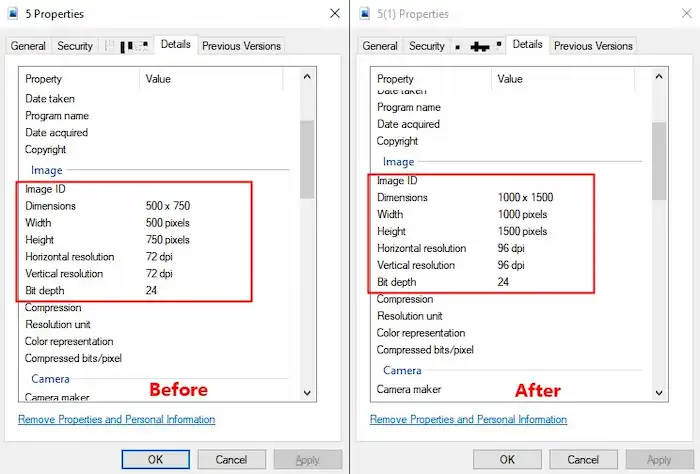 ---
Upscale a Picture without Losing Quality in Paint
Without the assistance of third-party software, you can also enlarge a picture without losing quality in Windows built-in program Paint. It allows you to resize an image based on percentage or pixels. It is easy to operate as well. However, it can only adjust PPI instead of DPI. The DPI value will not change when you save the enlarged images. Therefore, this method is available when adjusting the resolution of digital images that are showing on electronic screens. If you want to expand a picture to poster size and printing, it is better to use WorkinTool Image Converter or Photoshop.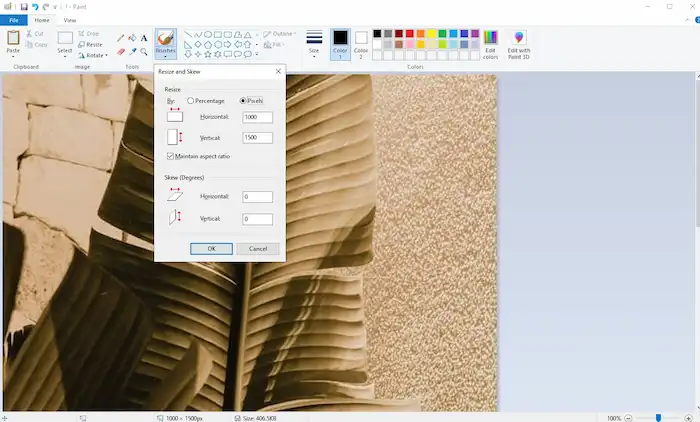 Here is how to enlarge a picture in Paint.
Right-click your image and open it with Paint.
Find Resize in the upper toolbar, click on Pixels, and change the Horizontal and Vertical parameters as desired (Remember, don't go beyond two times the original pixels, or it may influence the image quality).
Click OK to apply the change.
Find File> Save as, save a copy of the original image.
---
How to Enlarge a Picture in Photoshop
When we talk about image processors, the first image editing software that comes to mind is Photoshop for most people. If you have subscribed to Photoshop, then it will be an alternative way to blow up a picture without pixelation. Compared with WorkinTool Image Converter, Photoshop needs more knowledge and skills to upsize pictures. It can also upscale an image without losing quality by advanced settings such as Resampling and Smart Objects that need to be configured manually. Photoshop helps a lot to avoid pixelated and blurry images when resizing a picture for printing and displaying.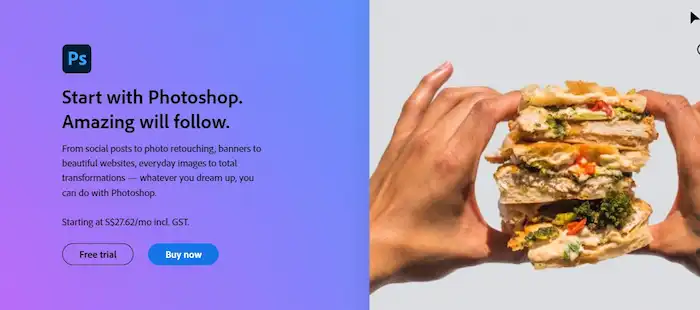 Here is the guide for photo enlargements.
Open an image in Adobe Photoshop.
Click Image and find the Image Size dialog.
Tick Resample and select Preserve Details in the drop-down menu.
Set the resolution as 300 Pixels/Inch and change the width and height as desired.
After configuring, click OK and save the enlarged image to your computer.
---
Conclusion
After reading this article, I believe you already know how to enlarge a picture without quality now. Whether you want to blow up a picture for printing, tracing, making a poster, displaying on a webpage, or restoring old photos, you can find an ideal solution in this article. Among the three photo editing software, WorkinTool Image Converter is the most convenient one, which can enlarge your images while maintaining the resolution with AI technology. Why not give it a try?