How to Make a Profile Picture to Attract Audiences: A Helpful Guide
Creating a profile picture to attract your audience, choose a high-quality photo that represents you and your brand. Ensure the photo is well-lit, focused, and clearly shows your face. Continue to read more tips and practices to make a perfect profile picture here. And try WorkinTool Image Converter to process your image so that it will show the best of you on any platform.
😍 1. Up to FREE 5 image batch conversions and compression try-out.
🤩 3. Easy interface for users to edit with THREE STEPS.
😎 4. Support more than 100 different image formats to operate.
🥳 5. Cover all the features that you can on the market and interesting filters.
😊 6. Available for image conversion, compression, matting, watermark, and more.
How to Make a Profile Picture to Attract Audiences: A Helpful Guide
In this upcoming digital society, making an eye-catching and memorable profile picture is crucial for your online presence and social media. You should know that it's usually the first thing people see when they come across your profile, so it is better to be good. It is literally the "digital first impression." So, how to make a profile picture to attract audiences?
In order to help you with that, we've got you covered with this comprehensive guide on creating the perfect profile picture for any platform. And in the following content, we'll provide you with expert advice, tools, and best practices to ensure that you can stand out and make a lasting good impression on everyone.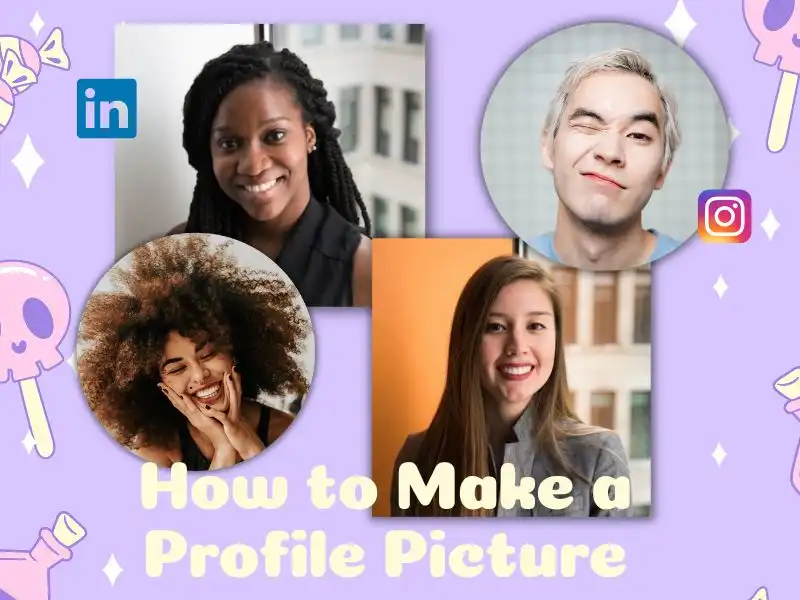 ---
🤔 Why Your Profile Picture Matters
A profile picture matters because it is indeed the first impression people have of you on social media or any online platform. People will likely form an initial impression of someone based on their appearance. And, yes. The same thing indeed goes for your profile picture. It not only can show your personality, professionalism, and even whether you are confident or not. A well-crafted profile picture will make you look more approachable, believable, and memorable to someone who first views it. A well-thought-out and visually appealing profile picture will:
In short, your profile picture can influence how others treat you, even if they have never seen you in real life. So, a good profile picture is essential to your digital identity.
---
📜 How to Make a Profile Picture: Planning Ahead
Before you start making your profile picture, it's always essential to plan it first. You need to figure out what you want. So that you can ensure your profile picture will align with your goals and accurately represents who you are. Here are something that you should consider:
1. Platform and Audience:

The first thing you need to do is determine the platform of your profile and the target audience. That is because each social media platform gets different requirements and expectations for profile pictures. When you do, you need to research the recommended dimensions, formats, and style guidelines for each platform you plan to use for your profile picture. Also, tailor your profile picture to your target audience if necessary. For example, if you're trying to attract potential employers on LinkedIn, opt for a professional-looking image, whereas a more casual and creative photo might be appropriate for Instagram.
Here are some requirements and expectations for popular sites:
Instagram

Instagram recommends users upload a square photo with a minimum resolution of

110 × 110 pixels

, but you would better make it around 320 × 320 pixels for the best results. Also, your profile picture should be eye-catching and visually appealing since people would see it instantly in Stories.

Facebook

Facebook recommends users upload their profile pictures to be at 170 × 170 pixels on the app. And it is best that your profile picture should be easily recognizable and relevant to your brand or personal identity. Many users choose to use a photo of themselves or their logo as their profile picture. Some businesses also use a product image or a photo of their storefront.

Twitter

If you are planning to make a Twitter account, and want to use an attractive avatar, remember that Twitter recommends uploading a square photo with a minimum resolution of 400 × 400 pixels. However, the image will display at 200 × 200 pixels on the app. Your profile picture should be visually appealing and relevant to your brand or personal identity so that you can grow your personal or professional brand.

LinkedIn

Like Twitter, LinkedIn recommends uploading a square photo with a minimum resolution of 400 × 400 pixels. And on LinkedIn, your goal is definitely to highlight your career. Your profile picture should be professional and relevant to your career or business goals. Many users choose to use a headshot as their profile picture. It's essential to make sure the photo is well-lit and high-quality.
2. Style:
Develop a consistent style for your profile picture to help establish your personal or professional brand. This might include a specific color scheme, background, or composition.
3. Clothing and Accessories:
Choose clothing and accessories that complement your style and convey the desired message. Keep in mind that a simple, solid-colored dress often works best.
---
📸 How to Make a Profile Picture: Photoshoot
When it comes to taking the headshot, or you already have all those pictures, you are trying to pick a suitable profile photo. There are some elements you need to take into consideration:
1. Light: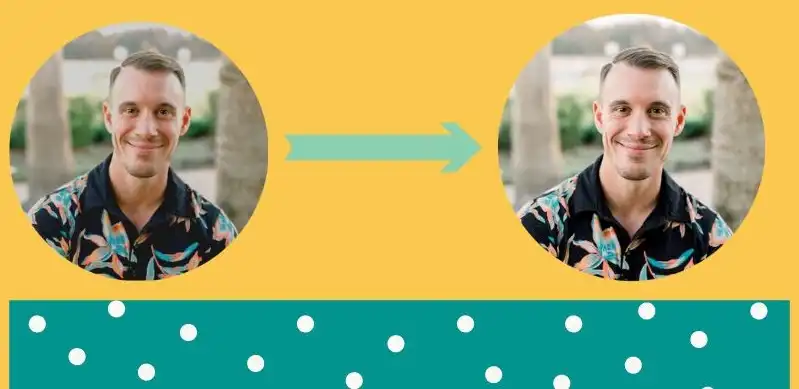 Proper lighting and background can make a significant difference in the quality and impact of your profile picture. So, use natural light to illuminate your subject. You should know that Diffused sunlight provides soft, even flattering lighting for portrait photography. Also, try to avoid direct sunlight, which can create harsh shadows and glare.
2. Background:
When taking the picture, you need to carefully pick a background that complements your style but doesn't distract from your face. A simple, solid-colored background usually works well for most profile pictures. It would be best to avoid busy or cluttered scenes that could make your image look messy or confusing.
3. Posture and Facial Expression: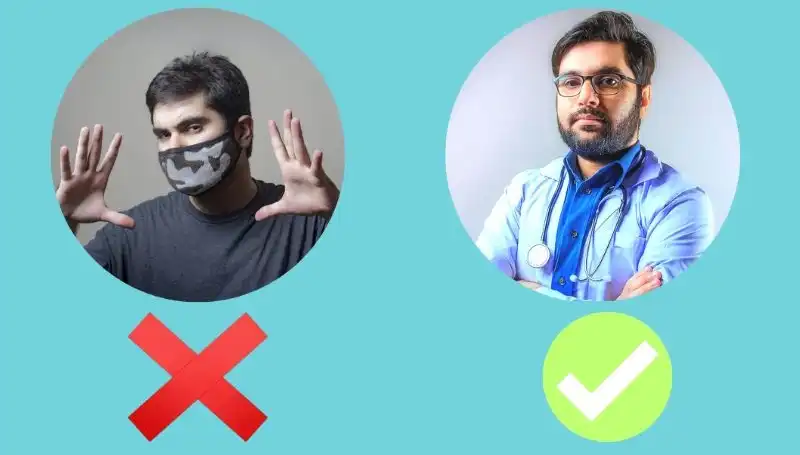 Maintain good posture by standing or sitting up straight and keeping your shoulders relaxed. This creates a strong, confident appearance and helps to ensure a flattering pose. And your facial expression will reflect your personality and the message you want to convey. A smile can create a warm, approachable vibe, or a serious expression might be appropriate for a professional context. It is also advised not to use anything to cover your face.
---
💻 How to Make a Profile Picture: Post-Production
Once you've captured or found the picture you want to use, it's time to edit and enhance the image to achieve the best effect possible. So you will need a photo editing tool to help you achieve that. Here we recommend you try WorkinTool Image Converter.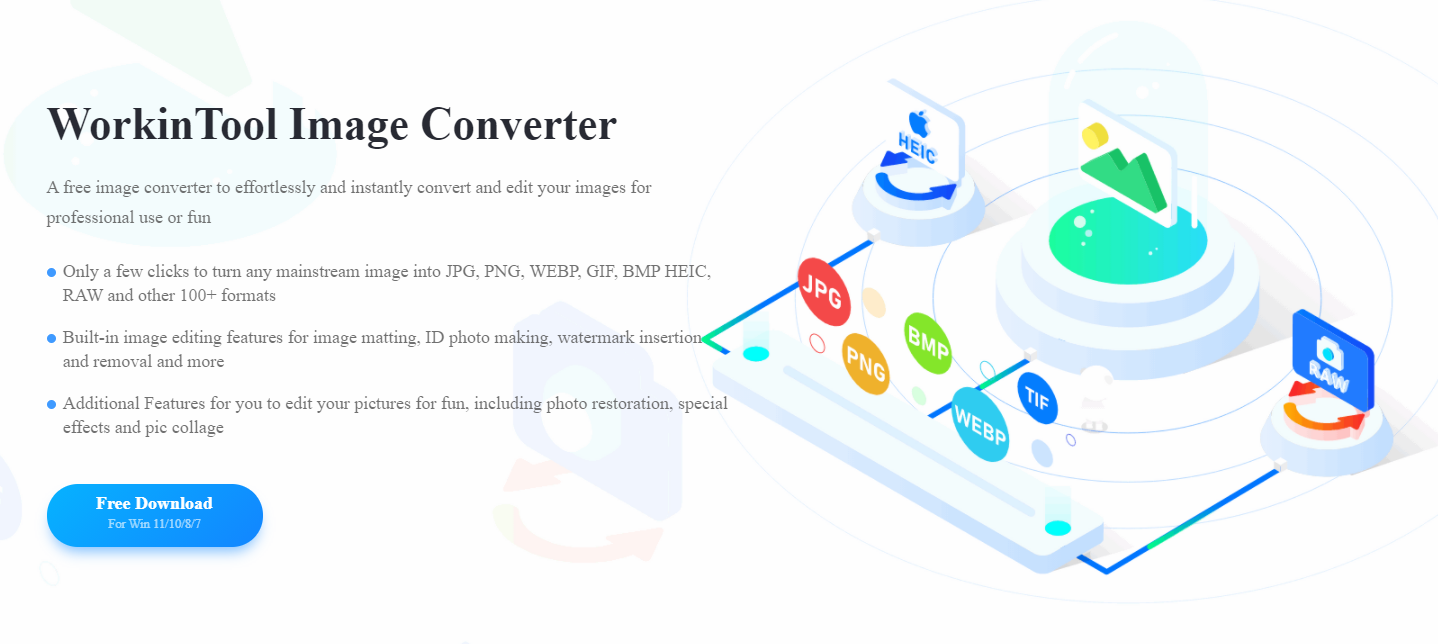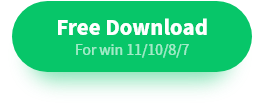 WorkinTool Image Converter is an easy-to-use image editing tool, perfect for processing profile images on any platform. This all-in-one photo editor gets everything you want. With it, you are able to enhance your pictures like a pro. WorkinTool Image Converter allows you to crop and resize your photos so that they fit the profile requirements. You can also adjust details like exposure, contrast, color correction, and others, retouching your picture to the finest.
How to Process a Profile Image via WorkinTool Image Converter
To turn your picture into a profile size and adjust details to refine it, click Edit Images, add your photo, and use all the features to improve it.
Cropping and Resizing: First, you need to crop and resize your image to the appropriate dimensions for the platform you use. If you are using a headshot as the profile picture, ensure that your face is the focal point and that there is enough space around it so that it is balanced.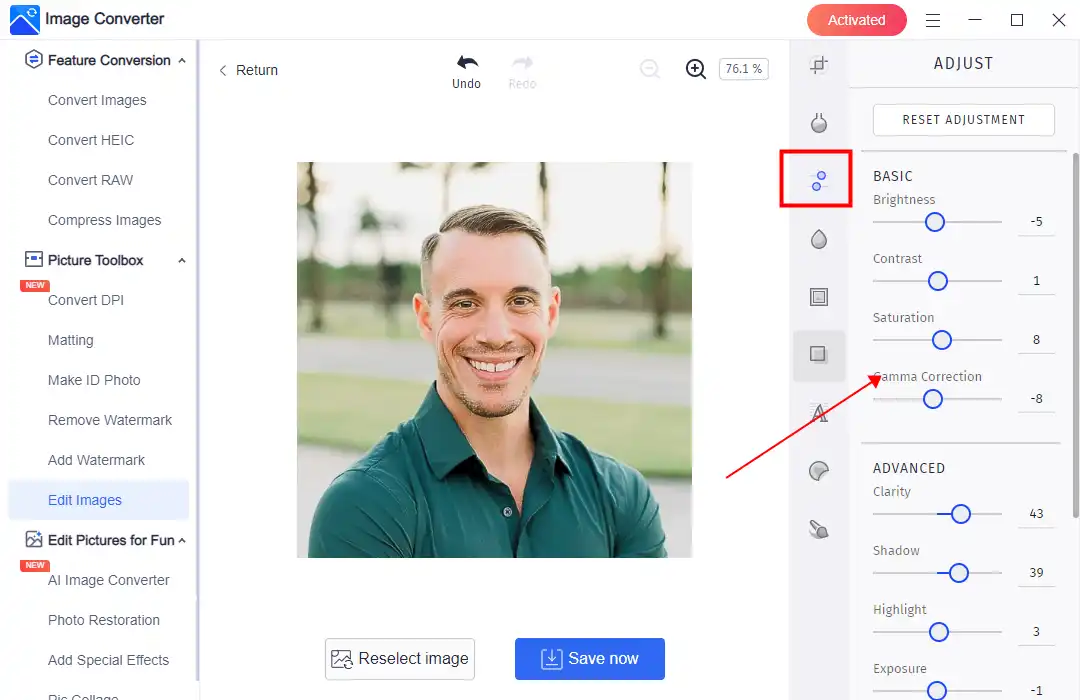 Adjusting Exposure, Contrast, and Color Correction: The next step is fine-tuning your image's exposure and contrast levels, ensuring your face is well-lit and easy to see. Adjusting the color correction and saturation also provides accurate and flattering skin tones and overall color harmony.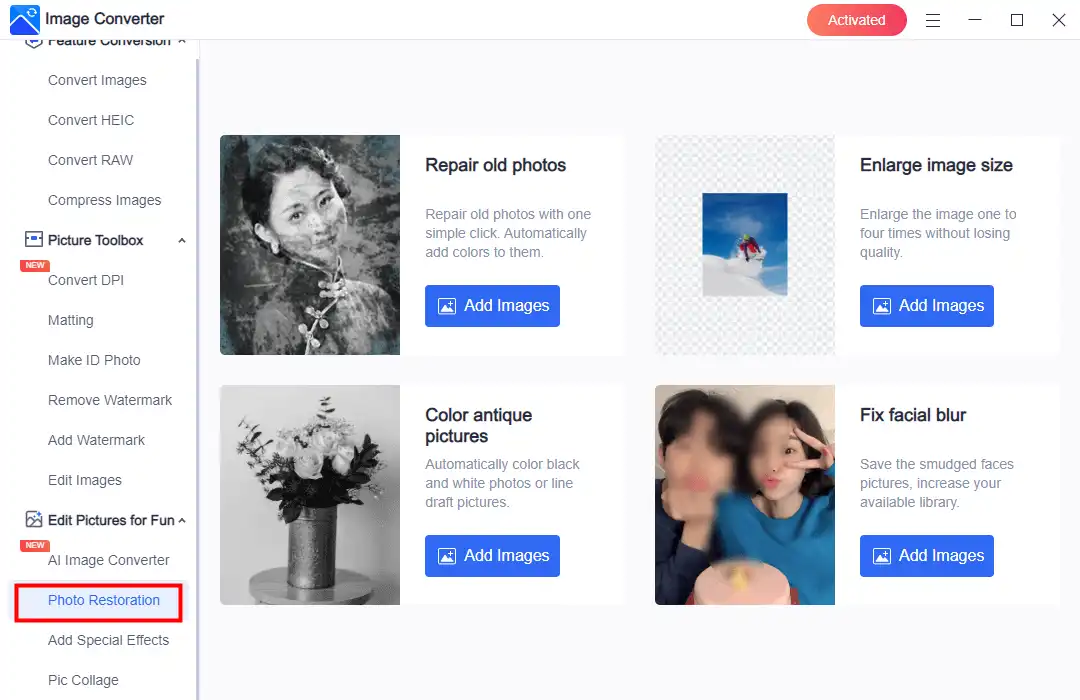 Retouching and Sharpening: The last option step is to use retouching tools to remove any blemishes or imperfections while maintaining a natural and authentic appearance. You can also apply subtle sharpening to your image to enhance details and ensure it looks crisp and clear at small sizes.
🎉 More Helpful Tutorials for WorkinTool Image Converter 🎉
---
Best Practices for Profile Pictures
Look, if you want to always get the best photos in case some occasions come up, you need the perfect image. Just like the profile picture situation, remember to remember these best practices when creating your profile picture to ensure maximum impact and effectiveness. They might be a saver one day or another.
Consistency: Always maintain a consistent look and feel across all your online profiles to establish a cohesive personal or professional brand. This is important to the business.
Quality: If you want to attract more potential audiences, prioritize high-quality, well-lit, and sharp images that look professional and polished.
Simplicity: Avoid overly busy or cluttered images that can be distracting or confusing. Focus on your face and keep the background simple.
Authenticity: Pick a picture that can represent you and your personality. Refrain from overly retouching or heavily filtering images to avoid a false impression.
Updates: It is best to regularly update your profile picture to keep it fresh and relevant. This can also signal to viewers that you are active and engaged on the platform.
---
Final Thoughts
Creating a standout profile picture requires many procedures like careful planning, attention to detail, and a clear understanding of your goals and audience. By following the tips and practices in this guide, you will be able to create a profile picture that accurately represents you and stands out on social media and online platforms. It is even better to help you establish a solid and memorable personal or professional brand.