How to Take Amazon Product Photography at Home (E-commerce Tips)
Taking high-quality product photography is crucial for the success of any business selling products online, and Amazon is no exception. Fortunately, with the right equipment and techniques, it is possible to take professional-looking product photos from the comfort of your own home. This tutorial will give all the tools and tricks you need. And also an amazing image editing application WorkinTool Image Converter for you to edit the picture to the finest.
😍 1. FREE to enjoy all the picture editing features right now.
🤩 3. Easy interface for users to edit with THREE STEPS.
😎 4. Support more than 100 different image formats to operate.
🥳 5. Cover all the features that you can on the market and interesting filters.
😊 6. Available for image conversion, compression, matting, watermark, and more.
How to Take Amazon Product Photography at Home (E-commerce Tips)
High-quality product pictures are crucial for e-commerce success, especially on platforms like Amazon. Study shows that excellent product photography can boost sales by about 60 percent regardless of the brands and labels, improve product listing's visibility, and even create a positive impression on potential customers. As the e-commerce industry becomes more saturated and competitive, you cannot afford to upload unattractive images in the hope that users will buy them. If you don't want to spend extra money to find professional product photography services, check out our best home-shoot photography ideas. In this comprehensive guide, we will walk you through how to take Amazon product photography at home, sharing tips and techniques to help you create stunning product images that stand out from the competition.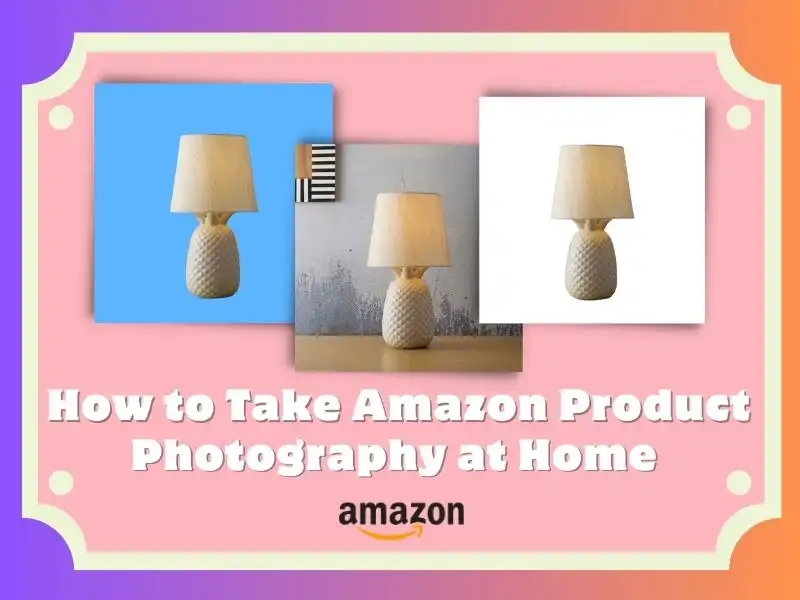 ---
Why is Amazon Product Photography Important?
Maybe you have the best quality product in the world. But you cannot get a good sale if the product photo you put on Amazon sucks. For most online shoppers, what they see is what they believe. That is why we want to address the importance of Amazon product photography before officially diving into the details. Here are a few reasons why investing in quality product photos is essential:
First impressions matter: High-quality Amazon product photography creates a positive first impression, helping to establish credibility and attract more potential customers.
Enhance product listings: Well-taken product photos can highlight the features and benefits of your product, making it more appealing to customers.
Increase originality and trust: If you provide high-quality original product photos, users will believe your products are also high-quality. Thus, it improves the user's trust and brand stickiness.
Improve search rankings: Amazon's algorithm also considers image quality when ranking products. If you want to improve your listing's search ranking, investing in high-quality product photography is also a feasible way. More clicks and views mean more displays and higher ranks. They are all connected in a chain.
For the vast majority of online shoppers, building a good impression is only a matter of seconds before they see your product. If you can capture those few seconds and demonstrate as many benefits as possible. And users can click on your product from among many others. That first step will then be a success.
Now that we have shown you how vital Amazon product photography is. Let's explore how to take amazing product photos at home.
---
Prepare Your Home Studio Gears
Look, if you want to save money, a phone is enough for product photography. Though a dedicated home studio is not a necessary requirement for taking professional product photos, it can help you create a consistent environment for capturing your images. So, what do we need to prepare a home studio for Amazon product photography? Here are some essential components of an at-home product photography setup: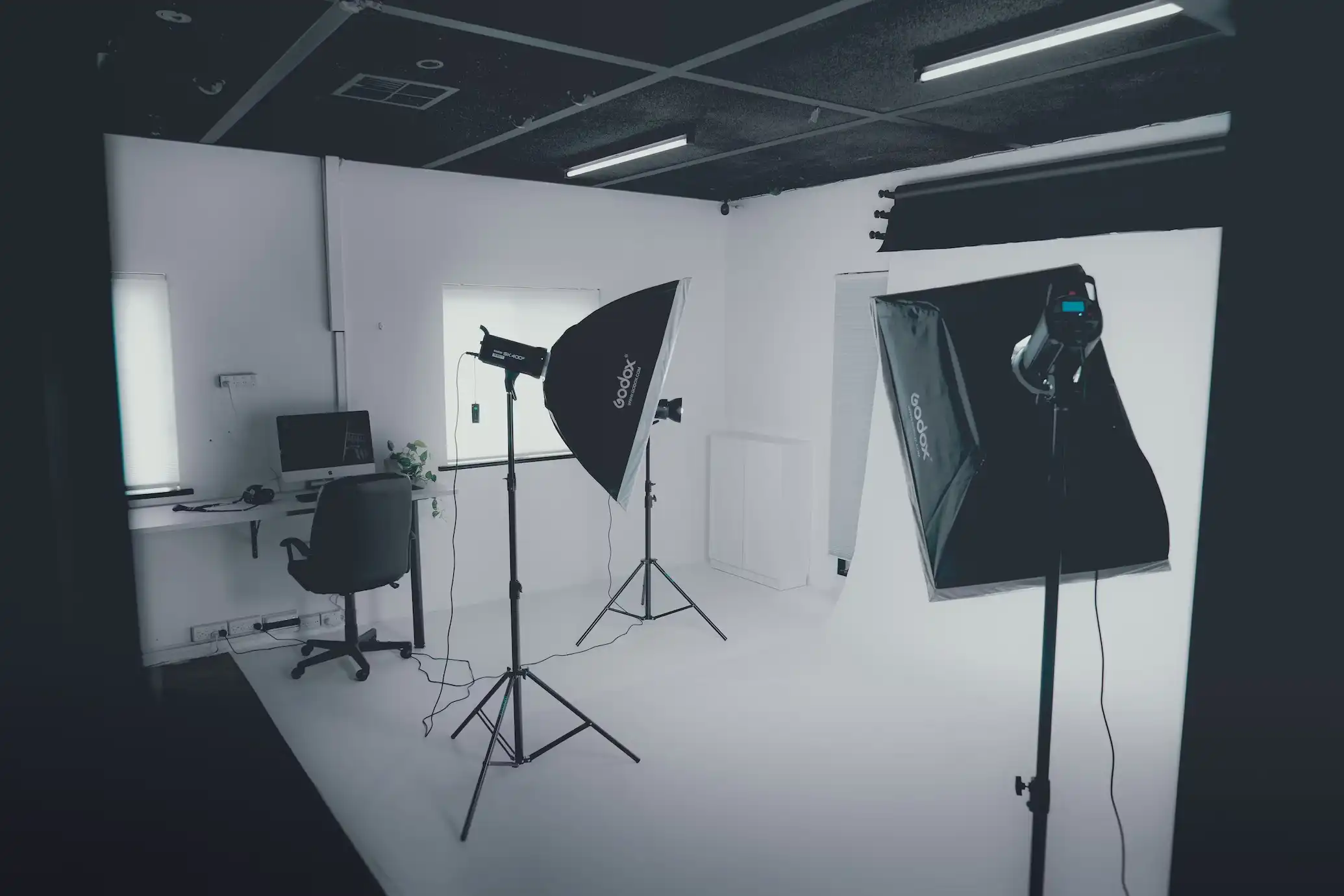 #1 Backdrop:
If you go to Amazon, you will notice that most product list photos have a clean background. So, in order to get high-quality and professional product photography, you will need a non-reflective backdrop. Typically, white is the most common choice, but you can experiment with others. You can consider using paper, fabric, or vinyl backdrops.
#2 Lighting:
Proper lighting is crucial for capturing high-quality product images. Lighting is vital for every kind of photoshoot, to be honest. Good lighting can bring out all the benefits and features. You can work with natural light or invest in affordable studio lights. For natural light, set up your shooting space near a large window. For artificial lighting, consider using continuous lights or external flash units with softboxes or umbrellas to diffuse the light.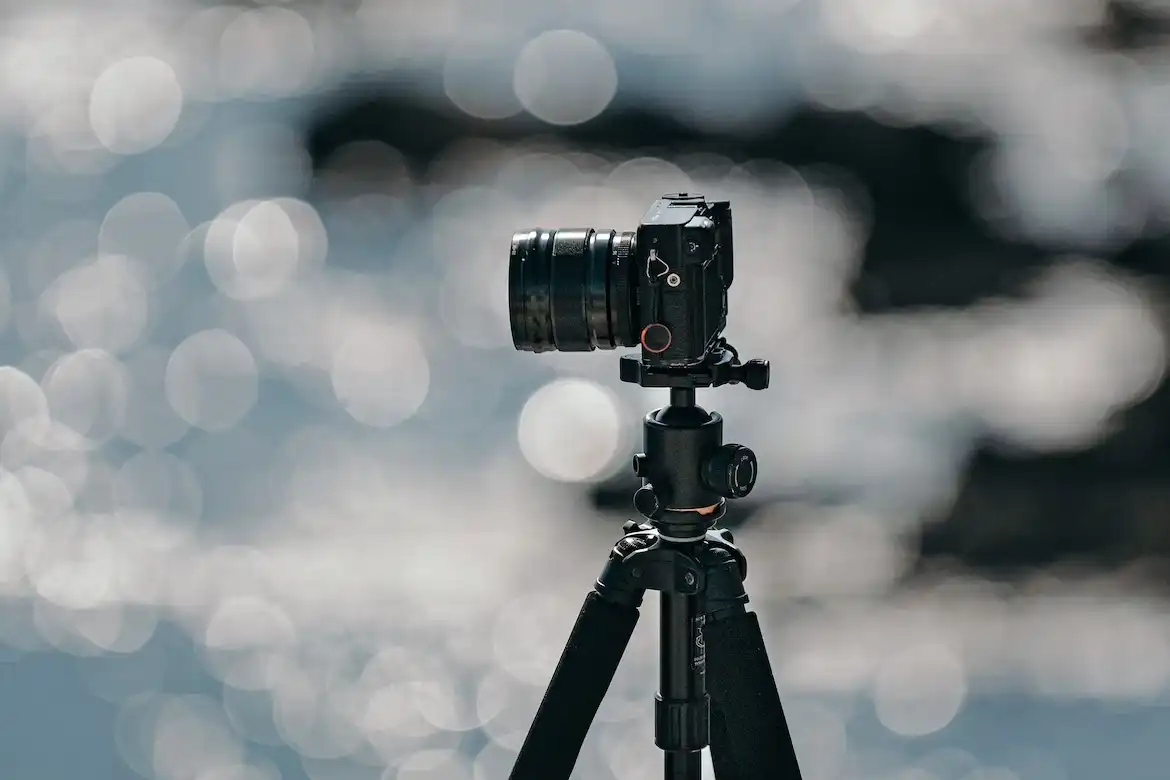 #3 Tripod:
Though it is unnecessary, a tripod can help you keep the camera steady for sharp images. This is especially critical when shooting from different angles for multiple pictures. And putting more product photos with different angles will also increase user trust.
#4 Camera and lens:
To bring out the highest quality photography, A DSLR or mirrorless camera with a versatile lens (such as a 50 mm or 18-55 mm lens) is ideal for Amazon product photography. However, if you cannot afford such a professional camera, you can still achieve great results with a smartphone camera by following the tips and techniques in this guide. Now, let's get to the point.
---
Planning Your Amazon Product Photography
Now that you have all your preparation settled up, it is time to plan how you are going to take the photography for Amazon products. For this part, we have some tips for you to capture stunning product images at home. Consider the following:
| | |
| --- | --- |
| 1. Know your product: | In order to take the best product picture, you need to understand the key features, benefits, and selling points. Highlight the most important aspects of your images. |
| 2. Follow Amazon's guidelines: | Amazon has specific requirements for product images. For example, you must use a white background and have the product fill at least 85% of the frame. You need to familiarize yourself with these guidelines to ensure your images are compliant. |
| 3. Include lifestyle shots: | Do not only put photos with white backgrounds. You also need lifestyle images to show that your product is helpful in life. It will help customers visualize how it fits into their lives. These shots can be beneficial for clothing, accessories, and home goods. |
| 4. Shoot in RAW format: | The RAW format allows you to capture more detail and provides greater flexibility during post-processing. If your camera or smartphone supports RAW, switch and use this setting. |
---
Post-Processing Amazon Product Photography
Once you've captured your product photos, you should edit them to ensure they look their best on the Amazon list. For that, you will need an image editing tool to do that. You can try popular ones like Adobe Lightroom and Photoshop. However, it is well known that they are expensive and difficult to learn. If you want something simpler and more suitable for someone with no photo editing experience, you can try WorkinTool Image Converter.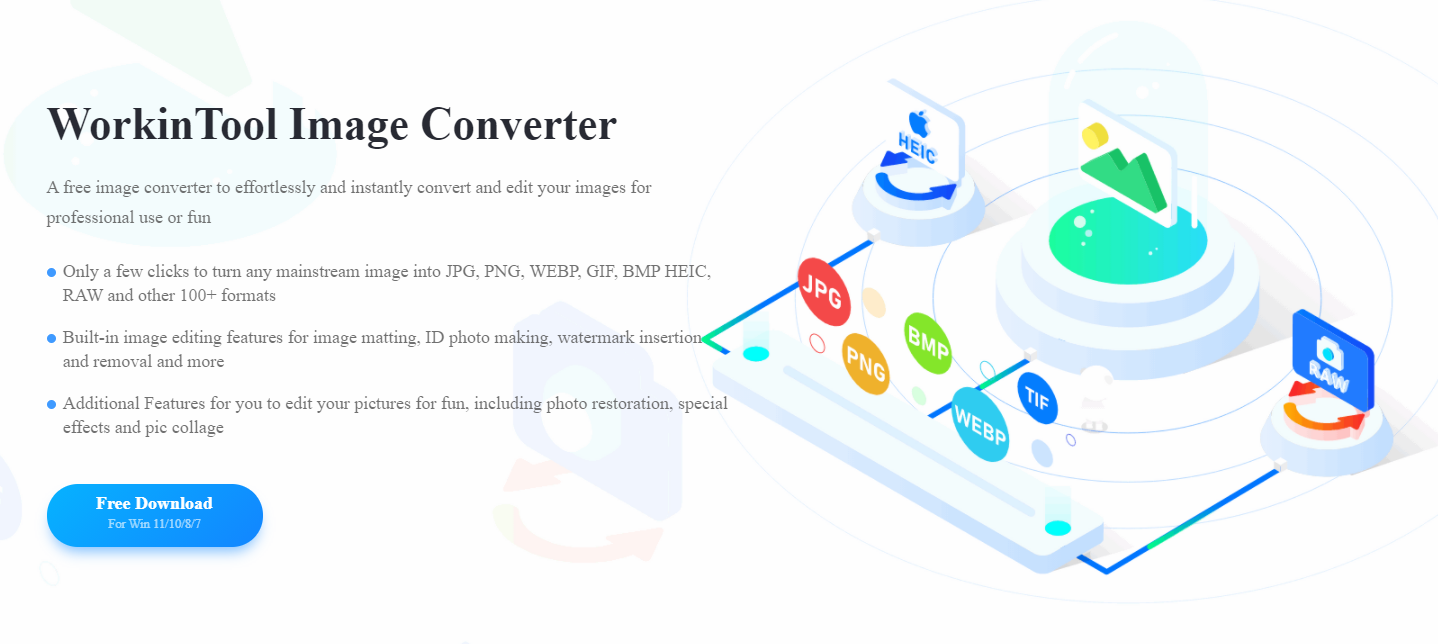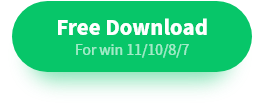 WorkinTool Image Converter is a comprehensive image editing software that can help users do all kinds of image processing. This tool offers users to adjust any image details users might need. For example, you can adjust exposure and contrast to ensure it is well-lit and has a balanced tonal range. Cropping and resizing are also available for users to apply, as the product pictures need to fill at least 85% of the frame. There are other features for you to retouch and remove imperfections on the product. Remember to convert the RAW format to the Amazon-required format. WorkinTool Image Converter provides 100 different format conversions in batches for FREE.
100 +image formats conversion available

Customize to enlarge or compress images

Add or remove photo watermarks

Change or remove the image background

More than 65 image filters to apply
How to Edit an Amazon Product Photography
1. Open it and click Edit Images to add the product photo.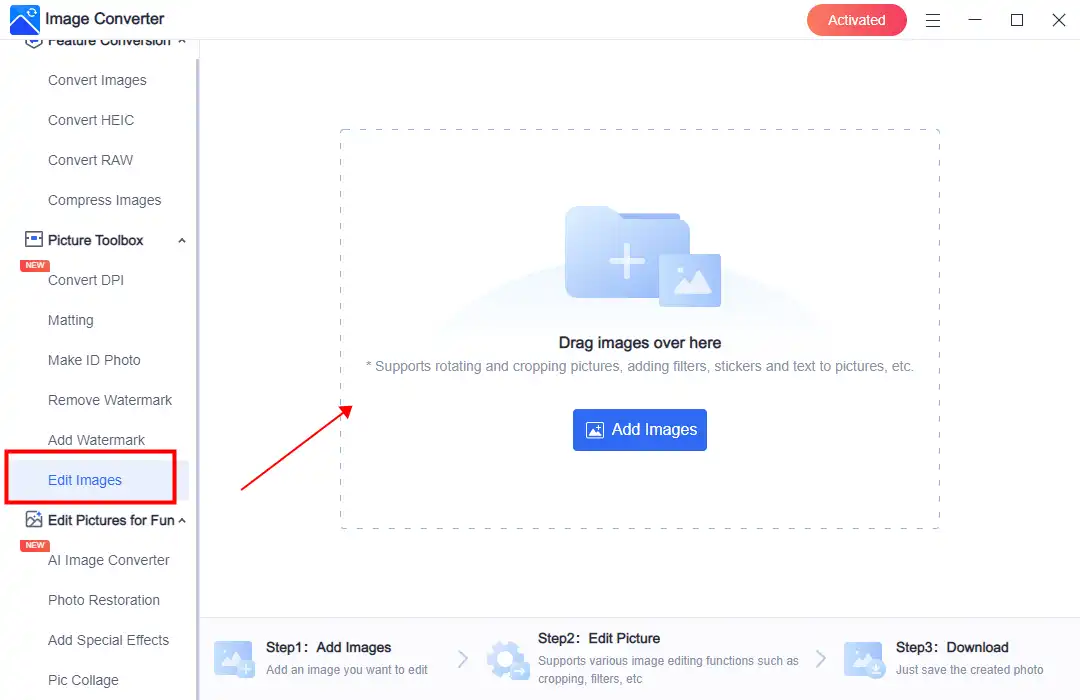 2. Select the first option and manually adjust the cropping box to get your picture.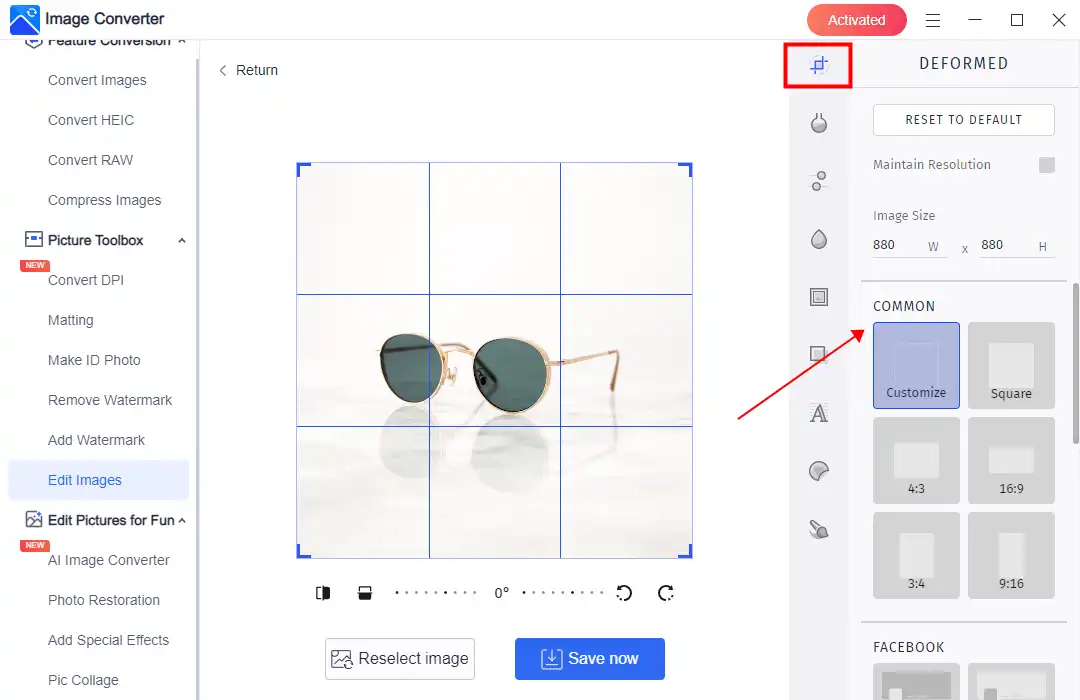 3. If you want to adjust the details, select the third option and get the best effect.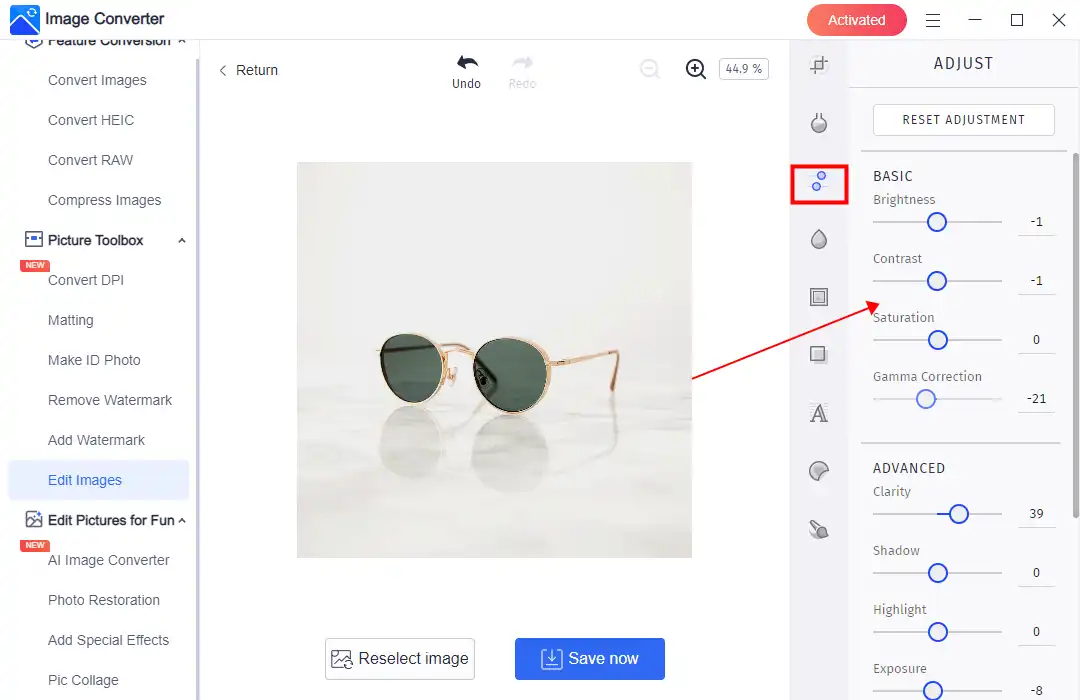 4. You can also change the background by using the Matting feature. Here you can use one color as the background or input your own picture. It will automatically cut out the product without a trace.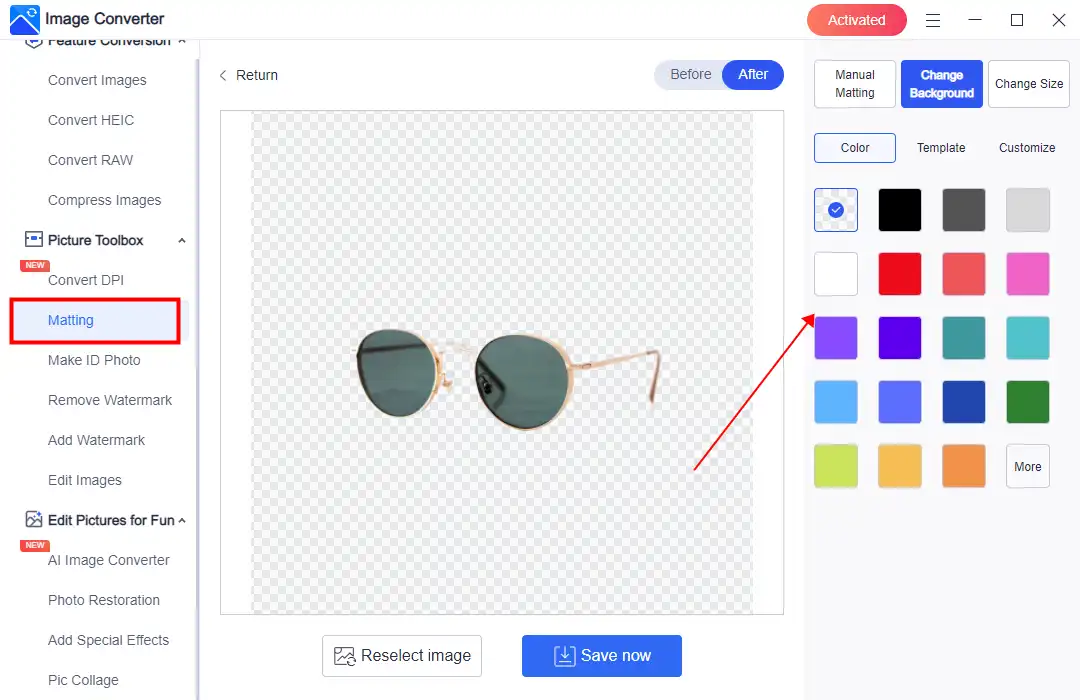 💖 Additional WorkinTool Image features 💖
---
Optimize Your Images for SEO
Well, in order to increase the visibility of your product listing on Google search, it's essential to optimize your images for SEO. Follow these tips to improve your product images' search rankings:
Use descriptive file names: Instead of generic file names like "IMG_1234.jpg," you should use more descriptive and keyword-rich file names, such as "stainless-steel-water-bottle.jpg."
Add alt text: When uploading images, you should provide descriptive alt text with relevant keywords. This should help search engines understand the content of your images and improve your search ranking.
Compress your images: Large image files can slow down your product listing's load time, negatively impacting the ranking. You can use WorkinTool Image Converter to reduce file sizes without sacrificing quality.
Use high-quality images: In the prospect of SEO, high-quality images are more likely to be shared and linked to, which can improve your search ranking. Ensure your product images are visually appealing and professional.
Following these tips and techniques, you can take stunning Amazon product photography home and improve your e-commerce success. Use image editing tools like WorkinTool Image Converter to retouch your photos and attract more customers. Remember that practice makes perfect, so keep experimenting and refining your skills to create the best product images to stand out from the competition and attract more customers.