[Best Solution] How to Edit a Signed PDF in 2023 FREE
Do you know how to edit a signed PDF file on Windows 2023? Don't worry. Check out this post for the best solution, and get the WorkinTool PDF Converter to make your PDF job easier than before.
😍 1. FREE to upload each file within 2MB with NO ads.
🤩 2. Easy interface for users to edit and convert PDFs in THREE STEPS.
😎 3. Quickly edit and convert PDF files the way you want.
🥳 4. Multiple PDF features for users to operate without times limits.
😊 5. Available for all office file format conversations.
[Best Solution] How to Edit a Signed PDF in 2023 FREE
PDF is popular with office users because of its convenience, conductivity, and excellent security. It has even become an integral part of people's lives. But you'll also encounter some unexpected problems in daily use. For example, sometimes, when you sign a PDF or there is a PDF that someone has already signed, and now you need to re-edit the content. You don't want to let this issue get in the way of your work. Do you know what to do at this point? How to edit a signed PDF?
Indeed, PDF files have more benefits if they are signed, such as making them more legal and secure. But at the same time, when you are not the only signer of a PDF, it is not so easy to edit a signed PDF at this time. In this case, you need to use the right software or tools to find the ideal solution. Therefore, in this article, we show you in detail how to edit a signed PDF file.
---
How to Edit a Signed PDF that I Signed
If the signature on the PDF is yours, you may choose to delete the signature to process the document. You can now use WorkinTool PDF Converter to clear signatures on a PDF file. Use this Windows-based PDF editor to help you remove your added signatures from PDF files perfectly. You no longer need to worry about the PDF file as there is a signed and the problem is that you cannot edit it.
Not only does the software help users remove digital signatures from PDF documents, but it also provides users with a variety of edits, such as adding text, images, watermarks, and various elements. Of course, you can always use other tools to add or remove text and pictures, re-add signatures, convert PDF files, etc.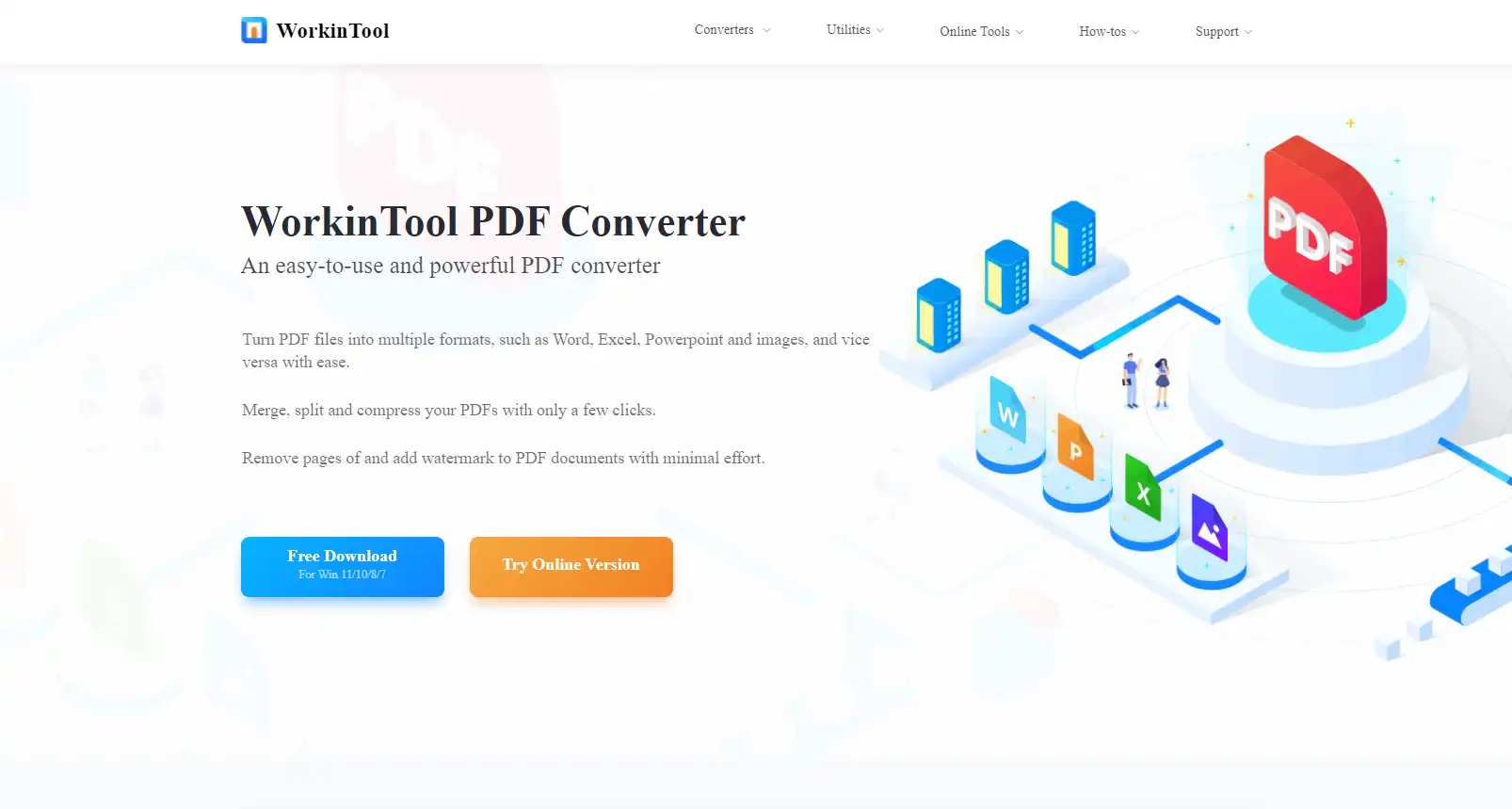 How to use it to remove the digital signature:
Open WorkinTool PDF Converter and go 

to View & Edit

 > 

PDF Edit

 to upload the PDF with signatures.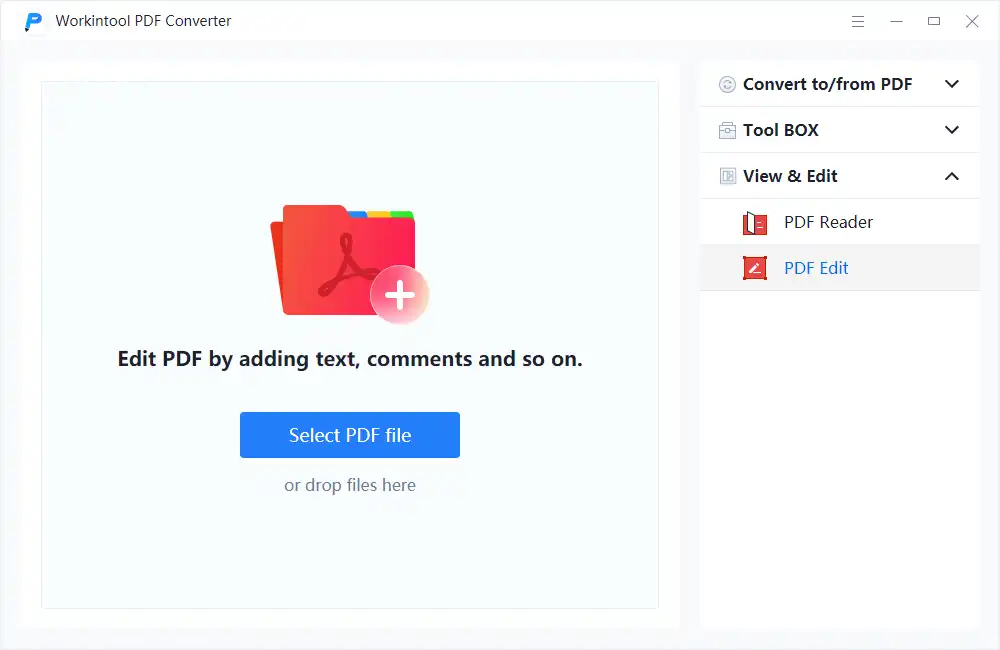 Check the signature you want to clear and select it. Tap the recycle bin icon to remove it.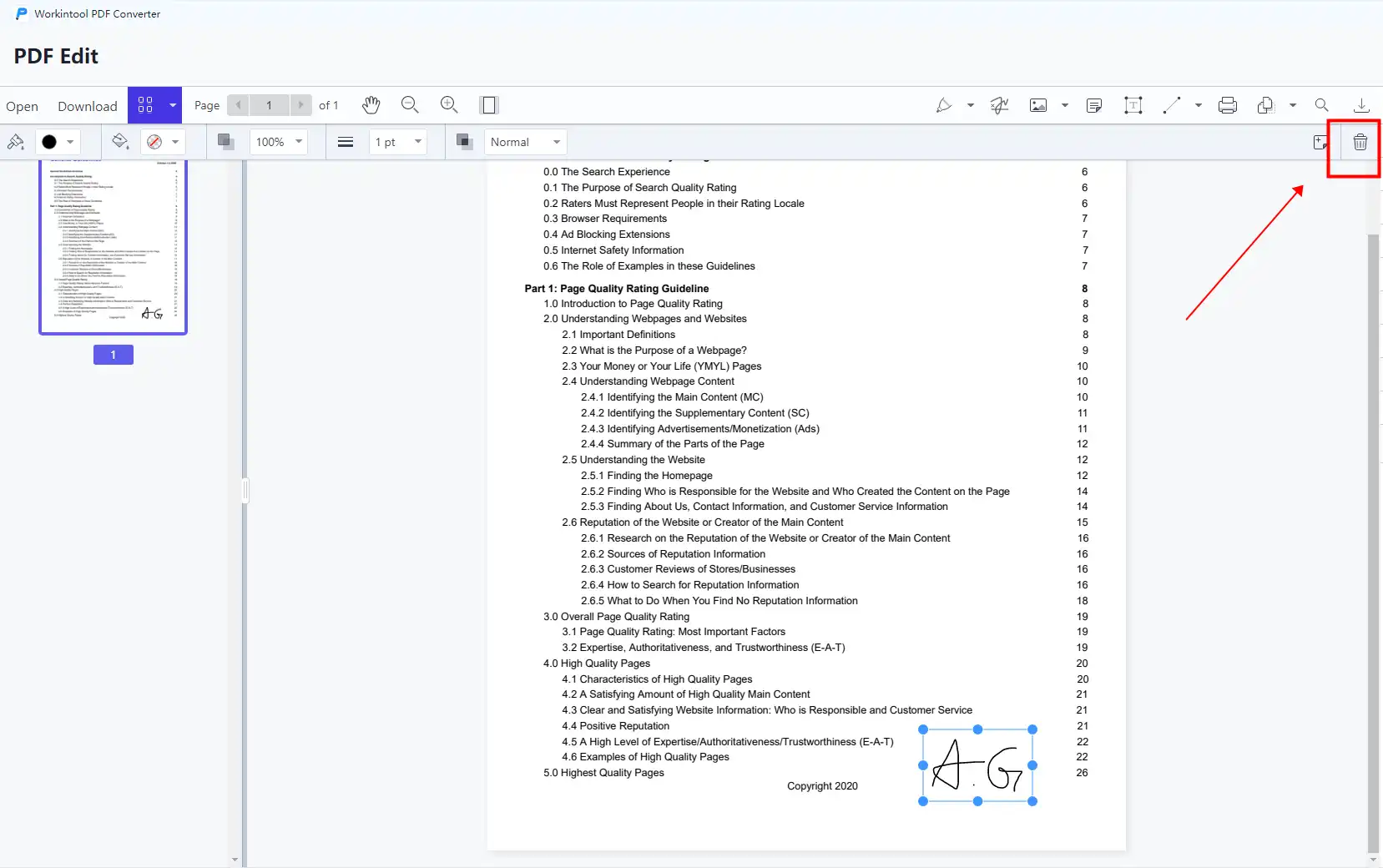 The final step: click on the downward option to export your PDF file.
---
How to Edit a Signed PDF that Others Signed
You should know that you or another signer can actually choose to lock the document after signing it. In this case, when you receive a sealed document, it generally becomes read-only and is not allowed to change. At this time, using the above method cannot delete it and further editing. But you can change your mind. In addition to unlocking the signature owner, you can use the PDF editor to convert a PDF document into a Word document, thereby floating the digital signature above the PDF page and into an image format. At this point, you can easily remove it. With WorkinTool, you can easily convert PDF documents without taking any extra steps.
Convert to/from PDF

 > 

PDF to Word

 and upload the wanted PDF file.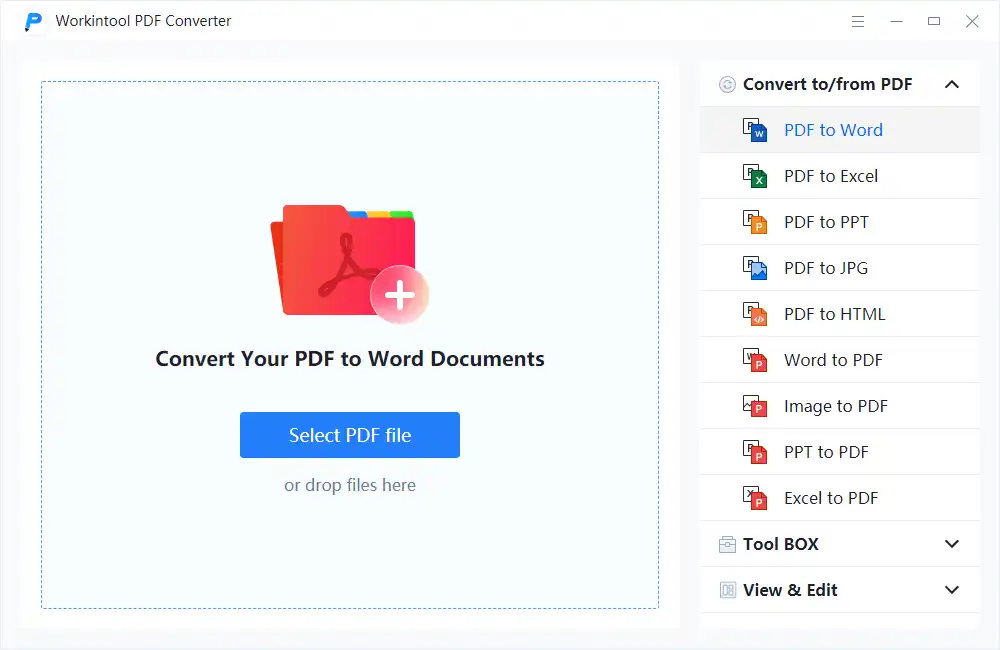 Then click 

Convert

 to transform this file into a Word document.

Open this Word document and locate the signature. 

Select it > Tap on it > delete it

.
Then you can go ahead and save this signature-free PDF and use the PDF editor to edit it as you want.
But a PDF editor does more than delete PDF signatures and convert PDF documents. It also needs to have a variety of editing features to be considered a PDF editor. Of course, WorkinTool can live up to its name. For now, check out the following features for detailed information:
---
What if Your PDFs Are Locked For Editing?
You should be aware that you can set a password to protect the contents of a PDF document to prevent others from editing or making changes to the PDF document after you get it. If the PDF you want to edit is password locked and cannot be edited, you must use the password to unlock the PDF document and edit the content properly. If you can't use the password, you have two options:
You can recreate a PDF document using a PDF editor or creator.

You can use the WorkinTool PDF converter to unlock PDF documents.
Note: If the content in your document contains any interactivity or digital signatures, it may be lost and needs to be recreated.
---
What if There Are Multiple Signatures?
If, say, a PDF document with multiple signatures, you can follow the approach we've described here to experiment.
If the signature is necessary, you can use the method we mentioned above so that you can add the signature to the PDF document after editing.
But other than re-creating the PDF or asking the owner for a PDF, the alternatives are opportunistic. In general, if the PDF is locked for editing but not for signing unless you or the first signer select the "Lock document after signing" option when signing.
Here we recommend that you save a PDF file in advance of signing it for a rainy day. When you sign a PDF, you will also be prompted to keep it as a PDF. This allows you to choose a different name to find the unsigned PDF document later. If you want someone else to sign the PDF, be sure not to select the sign and lock document option in the sign as a dialog box or the sign documents dialog box.
---
Bottom Line
If you can find and use the right tool, you can find a way to edit the signed PDF document in the correct case. In this article, we provide you with your own signature on the PDF file and the signature of others to edit the file. It even comes with instructions if the PDF document is locked or in case of multiple signatures. You can find the way you need it. Now, try it for yourself.