How to Draw on PDF in a Simple Way – WorkinTool PDF Converter
Sometimes people want to add some special notations or graphics to a PDF while viewing. In this kind of scenario, people choose to draw on PDF over merely adding fixed notations. But how to do it on digital PDF files? Well, we have provided you with two simple ways to draw on PDF. And one of them is to use WorkinTool PDF Converter. It is a professional PDF processor, which has all the functions you can relate to PDF. With it, you no longer need to consider problems about how to draw lines and shapes on PDF files. Come and experience the magic.
🎯 How to Draw on PDF in a Simple Way
The PDF is basically the standard office format that people use to store information. Because of its strong compatibility and the feature of refusing to edit the content from unauthorized groups, more and more people tend to make it the first choice to present their work or study, like academic papers, work project summaries, checklists, etc. But for the reader, this is very inconvenient indeed. What if you want to draw on PDF files but don't know how?
Humans are visual creatures, and a simple visual pattern can be much more effective than a paragraph. And people are used to using simple symbols to emphasize important points in the process of reading. For example, when you are reading or editing an article, you can use an underscore or asterisk to emphasize the importance of the paragraph or to point to the position of the text that can be moved. These simple symbols and icons are much clearer than if you were writing a bunch of revisions, aren't they?
So let's take a look at how to directly draw on PDF files in the digital way.
The Best Method to Draw on PDF – WorkinTool PDF Converter
If you want to draw patterns directly on a PDF, unfortunately, you can't do it with a PDF viewer that comes with your computer. It doesn't even work with any web browser that supports PDF viewing. For this reason, you will need a new PDF processor that supports the drawing function. After comparing the products on the market, here I highly recommend you try WorkinTool PDF Converter.
It is a very complete PDF processor. With its clean navigation interface and powerful features, you can help yourself solve 99% of the problems that you have encountered in PDF work. From basic PDF conversion features to built-in page editing, added and removed, each feature is heavily tested before being presented to the user. In my opinion, this product is as good as, or better than, any PDF processor on the market. One of the things that stands out from the rest is that it's a tool that's completely FREE to use PDF Edit feature to draw on PDF. How can you say no to that?
📌

Complete Functions to Make Markups
1. First, download and launch this software, find the PDF Edit in the View & Edit, and use it to open your PDF files.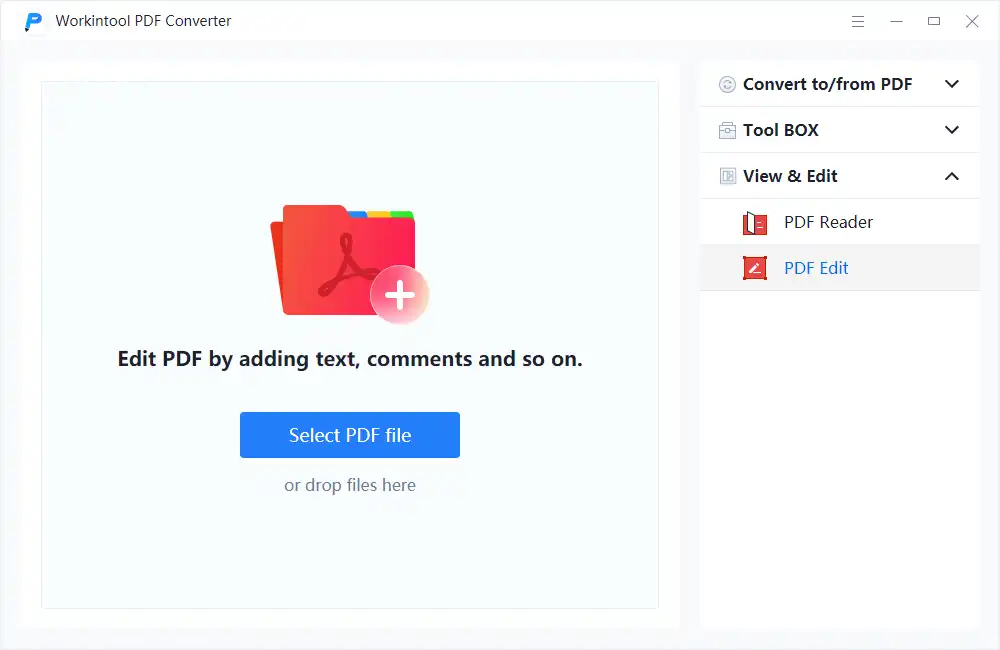 2. Add your drawings and markups to the PDF files.
  Options:
Drawing: Feel free to draw on PDF with a paintbrush.
Free-form Highlight: Render in PDF using spray paint.
Text Highlighter: Highlight the text content you choose.
Erase: Erase the specific part you have drawn or highlighted.
The brush and drawing effect here can also be adjusted by the user's choice. Users can customize the color of the brush, the background color, the opacity, the brush thickness, and the effect of the drawing part. As for the results, you'll have to experience them with confidence, but I promise you won't be disappointed.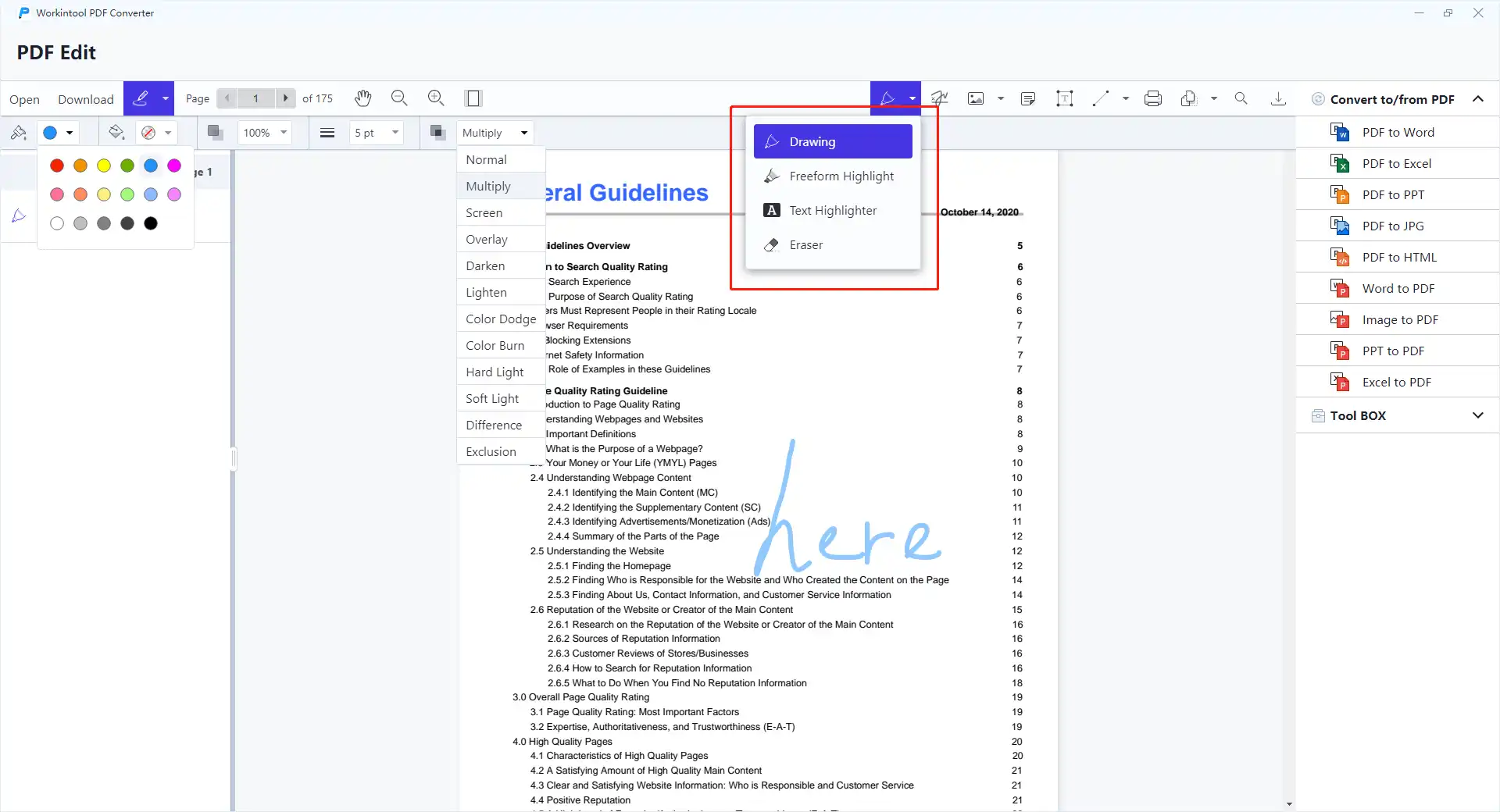 Other than the brush drawing and painting, there is another function for users to draw lines and graphics. you just go to the line section on the menu bar and you will see several options there.
You can select the straight line, arrow line, rectangle, ellipse, polygon, and polyline. Same as before, users are offered to modify the color, the opacity, the brush thickness, and the line pattern.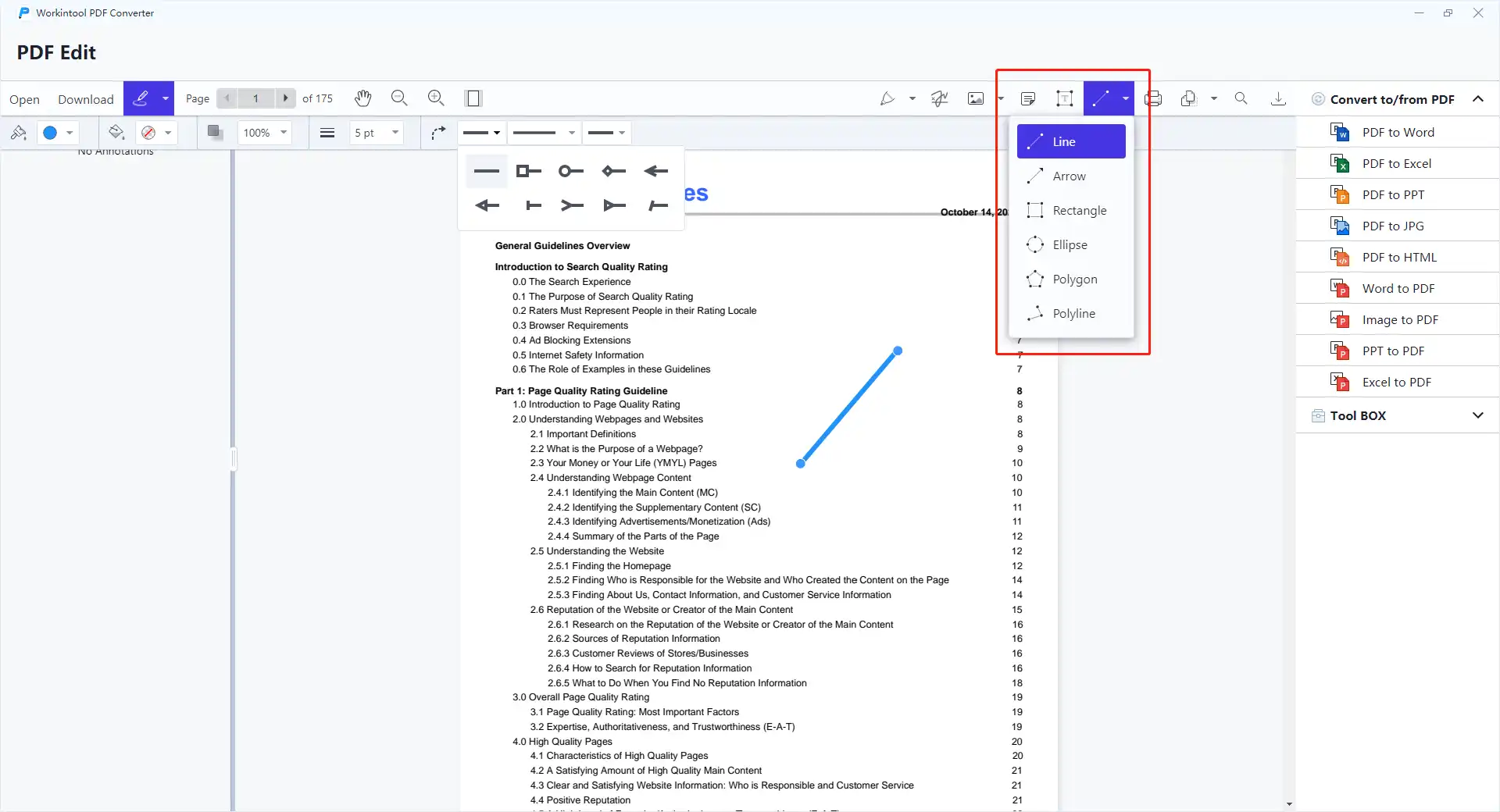 3. Lastly, save the PDF file to your computer.
⭐ Why choose WorkinTool PDF Converter ⭐
In addition to the excellent brush function, WorkinTool also provides a very rich PDF processing function. Each of these features can meet the actual needs of users. Help users improve PDF documents.
---
A Second Way to Draw on PDF – Adobe Acrobat Pro
While we're on the subject of PDF processing, how can we miss its mother Adobe? Since Adobe is the creator of PDF format. It of course has its own way to draw lines and graphics on the PDF files. Let's see how we use it.
📍

How to Use it to Make Notations
1. First, open your PDF file with Adobe Acrobat Pro.
2. Click "Comment" on the right side of the Options section.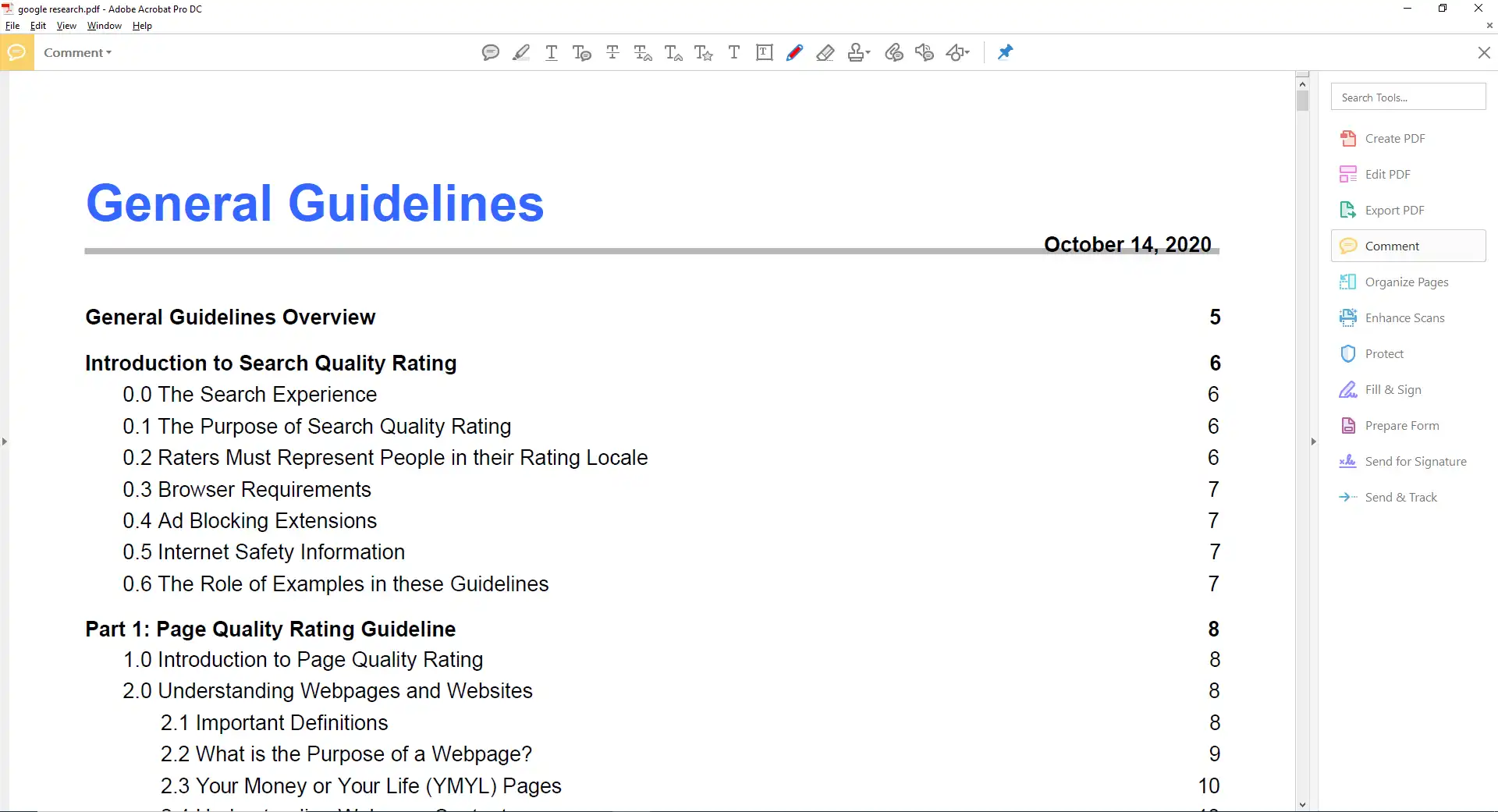 3. You can then select one of the ways to draw on the top banner. If you want to customize the details, right-click the line you have drawn and choose properties… There you can modify the Pencil details.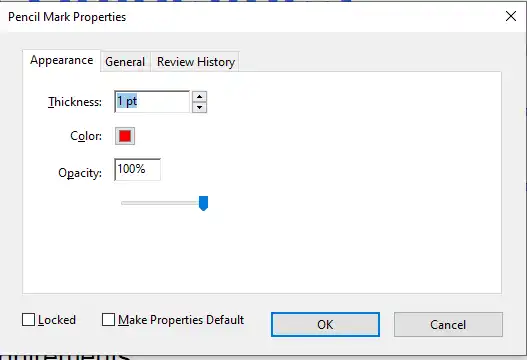 4. Lastly, after you have adjusted your work, save your PDF files to the computer and done.
Frequently Asked Questions
❓ Can I Draw on PDF by Website Browsers?
Unfortunately, no. There is no web browser that can help users to draw on PDF files. Though most browsers on the market support the PDF viewing function. The best you can do is zoom in and out, rotate the page, print, and download the PDF, but that's about it. If you want to draw any graphics on a PDF, you'll still need help from third-party tools like the WorkinTool PDF Converter we mentioned above.
❓

Can I Insert an image into PDF?
If you have a photo, image, or screenshot sitting on your computer you can upload it to Good Annotations through our editor. It is super easy and takes seconds to do.
Once you have uploaded your image, you can use any of our online tools to edit or add elements to the image.
Sure. If you already have an image or a graphic that you want to add to your PDF file, you can upload it to WorkinTool PDF Converter and it will instantly show on your PDF. Then, you can adjust it by dragging it to the place you want it to be, drawing on it, or even adding more images to make a superimposed effect.
❓

How do I draw a straight line in PDF?
You can draw any line you want if you use the WorkinTool PDF Converter.
Here is how it goes:
Open your PDF file with WorkinTool PDF Converter > PDF Edit
Select the Line option on the top menu. The first one is a straight line that you can directly draw on your PDF files.
Conclusion
After this article,  I'm sure that you must have known one thing or two about how to draw some markups and notations on your PDF files. We have provided two ways for you to solve the problem. WorkinTool PDF Converter is definitely the best among PDF freeware. If you don't have enough budget for Adobe, why not give it a try at WorkinTool? I'm sure you won't be disappointed with its results.
Download and explore it yourself now!