How to Recover Deleted Files on SSD on Windows FREE
If you accidentally lost data files on your SSD drive, don't worry, there are still ways to rescue you. WorkinTool Data Recovery Software can perfectly recover lost files on SSD due to deletion accidents, formatting issues, partition loss, and so on. You can even use it to restore files from dead hard drives. Not just hard drive files, you can use it to recover files from USB, SD cards, and many other portable devices as well. Come download and get your lost precious data back right now.
1. 100% FREE to use all the features without any limit.
2. User-friendly to users of all ages.
3. Quick scan and recover with high-quality output.
4. Cover all file types for recovery.
5. Available for all the USB flash drives.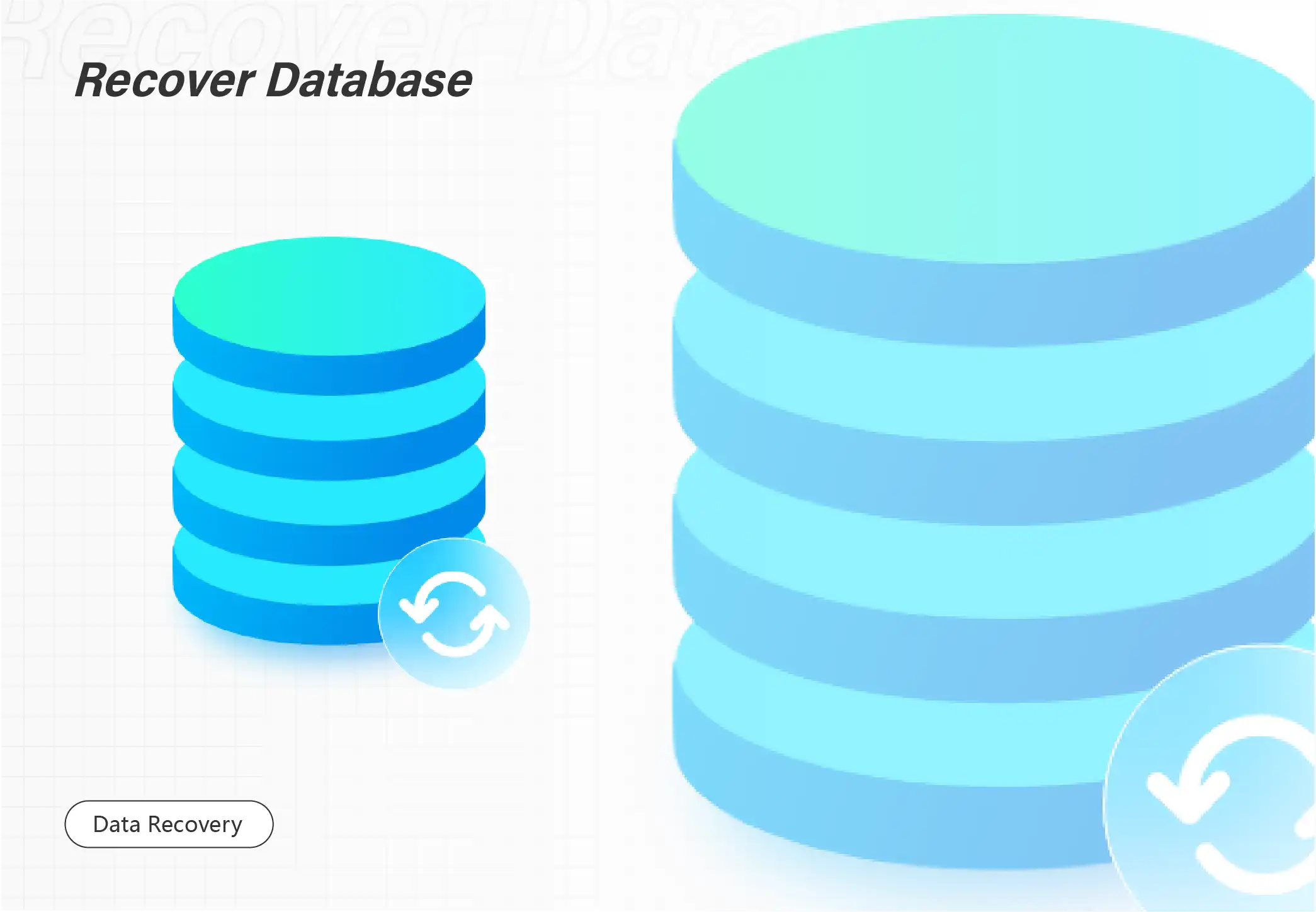 How to Recover Deleted Files on SSD on Windows FREE
Because SSD drives are five times faster than HDD drives, cheaper, save more power, and have no moving parts, this type of drive has become the standard in modern desktop computers and laptops. But even though the lack of moving parts makes it less likely to corrupt, that doesn't mean it won't lose files at all. No matter how good and powerful the hardware is, it cannot promise that there won't be any problems. Of course, file loss may be caused by user error or software issues. So, what do you do when it happens? How to recover deleted files on SSD?
Is it just bad luck that your SSD file is gone? Once or twice this may be due to a sudden power failure or automatic shutdown update concern. But in most cases, it is not something by luck. Now, let's forget about how you lost your files and focus on the possibility of restoring them to your computer. Shall we?
---
Is SSD Data Recovery Even Possible?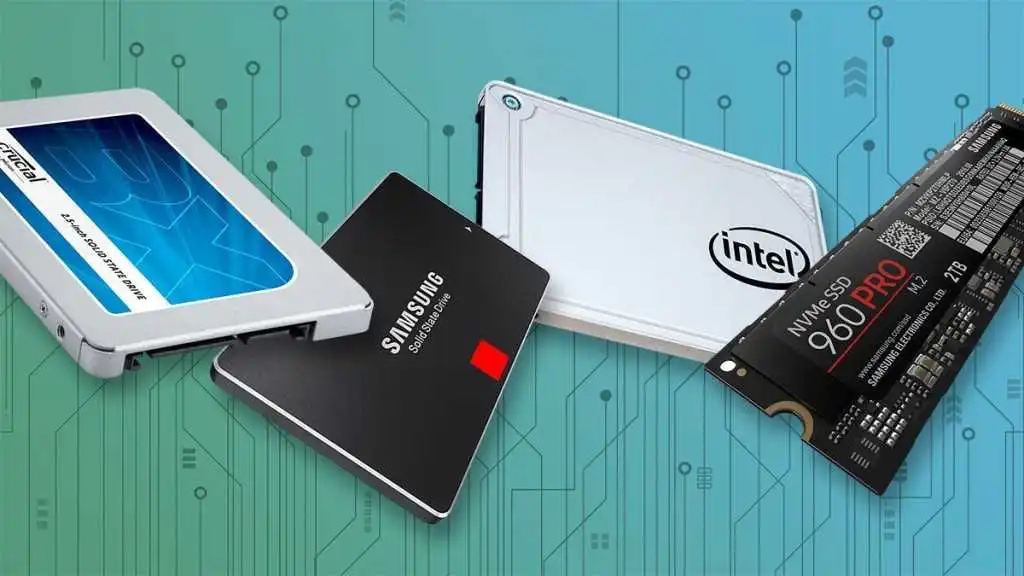 Since you have already read this article, we will give you an affirmative answer: YES. There are still ways to recover deleted files on SSD drives. However, the recovery success rate can vary depending on whether the TRIM command is on or not.
The SSD TRIM command tells SSDs to erase the files with the operating system's help because they are no longer in use. Deleting files using the TRIM command can speed up hard drive writing performance and also help extend SSDs' life. The only problem is that you cannot retrieve a deleted file with the TRIM command.
Please don't be upset since we said earlier that there are still ways to recover. Then there is hope. Because the TRIM command is applied directly to the operating system, as long as you complete the recovery process before the operating system and TRIM command work, you will have the chance to retrieve your lost data back. For example, the TRIM command doesn't trigger when there is a power failure, file system shutdown, partition loss, or other sudden situations causing data loss.
So, how do you recover deleted files on SSD? Here we will present you with two easy and FREE methods to get your precious data back from SSD. Also, we have prepared bonus content for you to understand how to increase your SSD data recovery success rate. Come and take a look.
---
How to Recover Deleted Files on SSD on Windows FREE
1. Recover Deleted Files from SSD – WorkinTool Data Recovery
Many in case users cannot find the deleted files everywhere. Maybe that is because they emptied the recycle bin or for other reasons. When the time has come for this, and you desperately need the lost file, you will need the right data recovery software tool to recover it before the new data overwrite the old one. Though there are tons of recovery software on the market, it seldom has one that is both free and feasible. In order to save you time, we highly recommend that you try WorkinTool Data Recovery Software.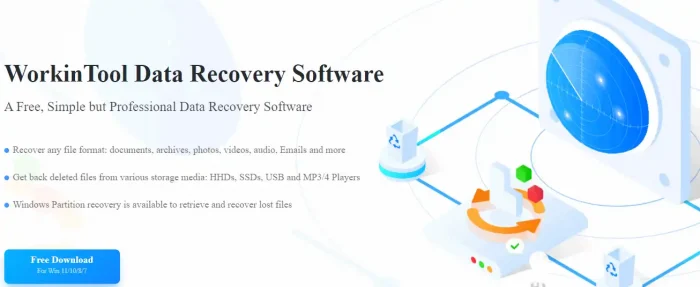 WorkinTool Data Recovery is one of the best hard drive recovery software. It allows users to recover lost files on SSD due to deletion accidents, formatting issues, partition loss, and so on. You can even use it to restore files from dead hard drives. It's not just SSD. Users can have the best experience in recovering deleted files, restoring lost videos, and retrieving data from the recycling bin. You can also recover any lost data from USB flash drives in a minute with the help of this tool. It also offers a service to retrieve documents by file type to find the record they want to recover more accurately. For example, if you only want to recover the video, it will not give you another file recovery, thus reducing the error and long-time problems.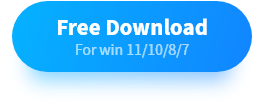 Of course, only a couple of free features can not really meet the actual needs of users. A compelling application also needs a simple and easy user interface and a user-friendly operating system so that users of all levels can try it. Fortunately, this WorkinTool Data Recovery Software has all those conditions to be a good application. More than that, it is 100% FREE and SAFE to use all the features without any limit. Nothing is hidden from you.
Now, come and check out how it works.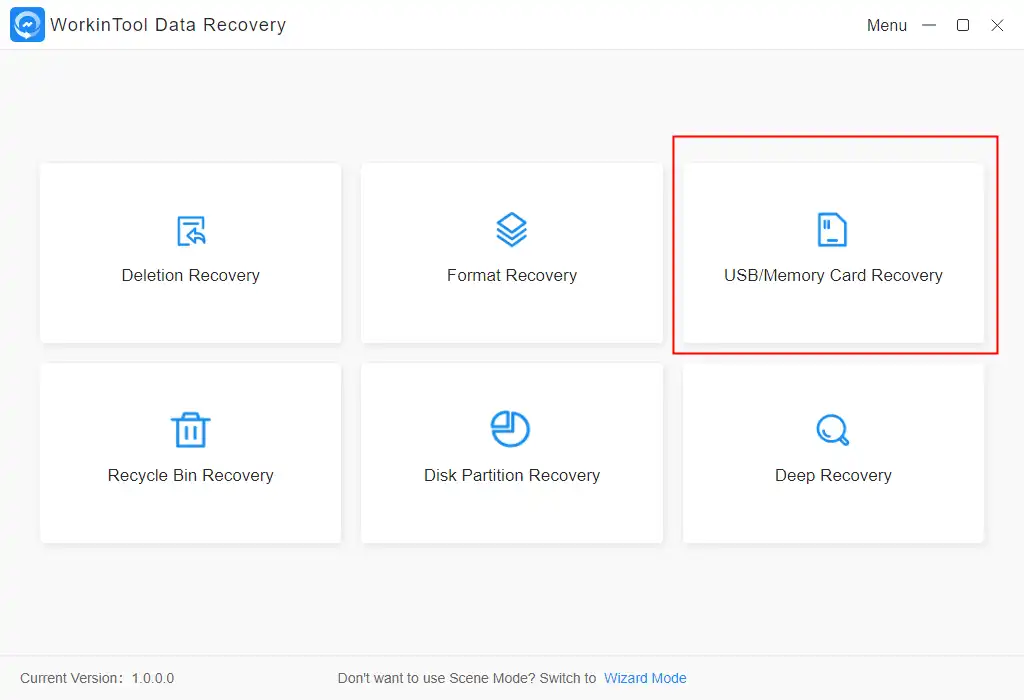 1. Launch WorkinTool Data Recovery and select USB/Memory Card Recovery for Mobile SSD Drive Recovery. Find the location where you lost your data and click Scan Now.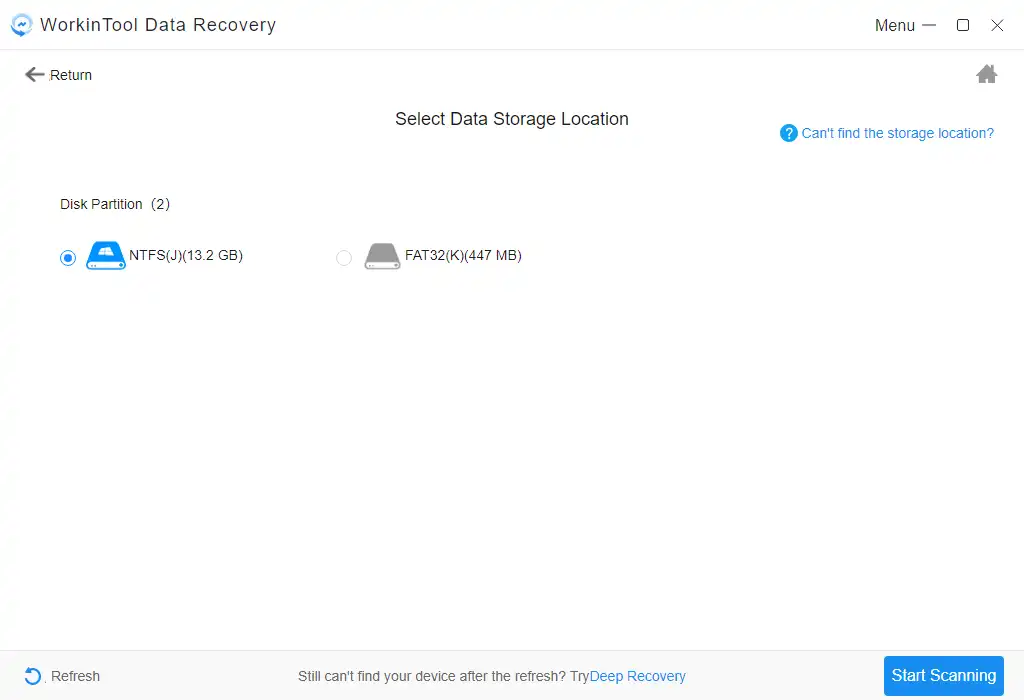 📣 Notice:
If you haven't connected your mobile SSD drive to the computer, the software will not be able to recover your data. Please click Refresh after inserting the portable storage device.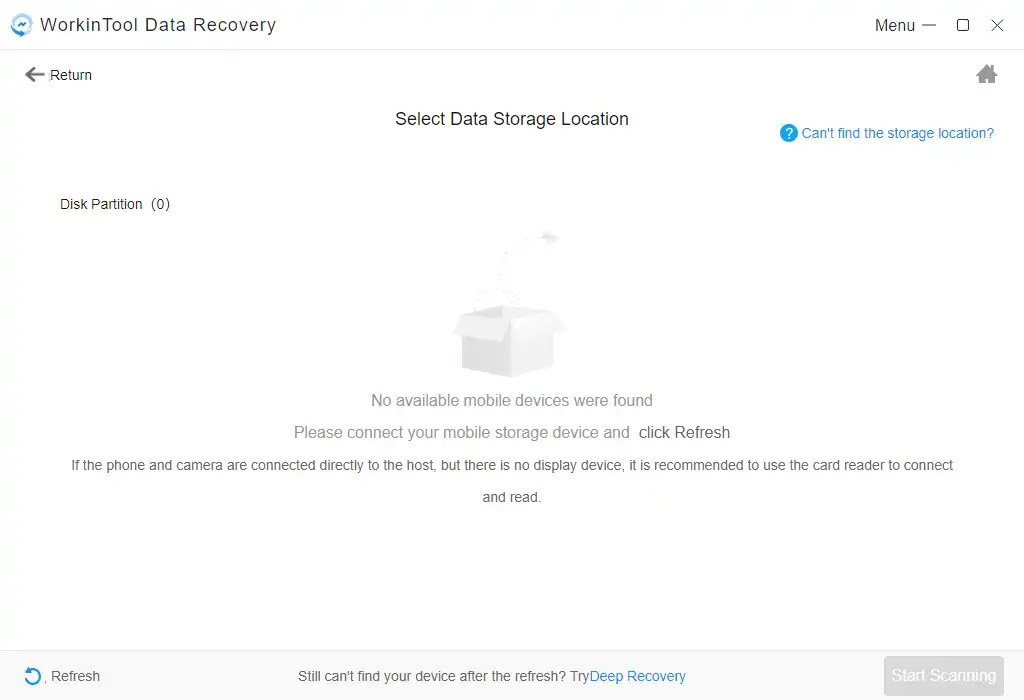 2. After scanning your Mobile SSD drive, you can quickly find the lost data by using the Filter feature and selecting the File Type.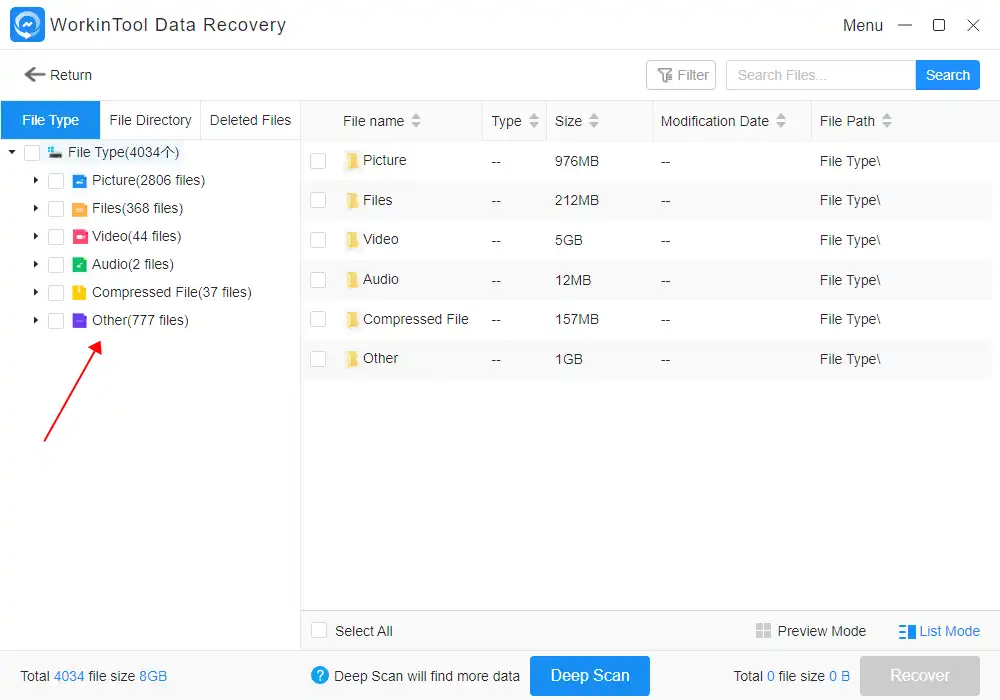 3. The final step: Tap Recover and set the file location where you want to save the recovered data.
2. Recover Deleted Data from Recycle Bin
If you're lucky enough to find deleted files in the Recycle Bin, they haven't been permanently removed. It's also much easier to restore them from the recycle bin to the SSD drive.
🎯 Advice:
Remember, this method only works when the recycling bin isn't emptied. However, generally in the case that those files in your recycling bin are removed, which means you cannot find them here nor restore them using this feature. If you have encountered this situation, please use method one and try WorkinTool Data Recovery Software for help.
---
How to Increase Chances of Successful SSD Recovery?
As we have explained in the above content, you can use the two methods to recover deleted files in SSD drives. However, before doing that, here are several tips and tricks you may want to know to higher your chances of restoring your files successfully.
---
Bottom Line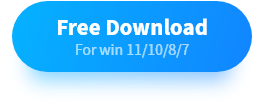 We have listed two methods to recover deleted files on SSD drives in case you accidentally permanently removed them. Suppose you want to skip the tedious steps, go straight to the easy and free recovery software, and immediately start the recovery process. In that case, WorkinTool Data Recovery is definitely something you should trust. Besides the methods and tools, we also cover tips for users to increase their recovery rate. Hopefully, you can get the information you need from this post.
If you have any suggestions or problems during your experience, please feel free to contact us at any time. We promise to provide you with the best service we can.
Products Reviews:
TrustScore
4
|
323
reviews