4 Solutions | How to Convert PNG to ICO on Windows and Mac FREE
We know that now the Internet gets everything, but a group of people still want to make delicate ICO files to replace others. And the easiest way to do this is to convert other images to ICO format. PNG wins among all the image formats because of its lossless compression quality and transparency feature. And the conversion tool we recommend is WorkinTool Image Converter. It is easy to use and cover all the image format you need. Moreover, it is totally free for conversion. Try it now!
😍 1. Up to FREE 5 image batch conversions and compression try-out.
🤩 3. Easy interface for users to edit with 3 STEPS.
😎 4. Support more than 100 different image formats to operate.
🥳 5. Cover all the features that you can on the market and interesting filters.
😊 6. Available for image conversion, compression, matting, watermark, and more.
4 Solutions | How to Convert PNG to ICO on Windows and Mac FREE
In an already digitized and ubiquitous world, image formats like ICO and PNG are all over our lives, but you barely notice them. Image formats like PNG are often used to display image details on websites because of their transparency and lossless compression. And ICO images are generally used as different icons of software or applications. Of course, those icons are replaceable. Although there are lots of free ICO images you can download from the Internet, you may prefer using your own pictures to create unique icon images. Therefore, in this post, here are four free solutions for you to solve the problem of converting PNG to ICO on Windows and Mac. I hope you get the help you need.
---
Something About ICO and PNG
📌

What is ICO?
ICO (Icons)is a file format that contains icon images. This format is usually used on applications, files, and folders of Microsoft Windows. But it doesn't mean it won't fit on Mac. There are icons on macOS systems with .icns extensions. Any clickable software and the cover of the document you see are in ICO format. And ICO is not just a single image. In fact, it is a combination of multiple images with the transparency feature.
📌

What is PNG?
PNG (Portable Graphics Format) is a raster image format. Like the JPG format, it's basically compatible with all browsers, operating systems, and devices because it has been developed for a long time. But unlike the JPG format, it uses lossless compression, thus preserving high-quality images. Another point is that this image format supports transparent backgrounds, making it more suitable for displaying on various websites. But the disadvantage is that due to its lossless compression, this format of the picture will usually be larger, making it a terrible choice for applications icons.
The Comparison between PNG and ICO
In fact, the two image formats are different in nature. Because the PNG image format is more suitable for website images, it has both transparency and lossless compression features. The ICO format itself exists only in the use of icons. So they're basically tiny in size and need to be higher in quality. But the user has permission to change the style of the icon, so why not customize an icon you like?
Here is a comparison list of PNG and ICO image formats. From it, you will know the fundamental difference between the both of them.
Why Convert PNG to ICO
---
How to Convert PNG to ICO on Windows for Free
Suppose you want to quickly and efficiently convert your PNG images into direct-use ICO files. In that case, the best approach is still to use a professional image conversion tool on your Windows desktop. But if you have googled it, you should know that tons of similar products are on the market. Which one should you pick? To save your efforts, here we recommend WorkinTool Image Converter for Windows to help you.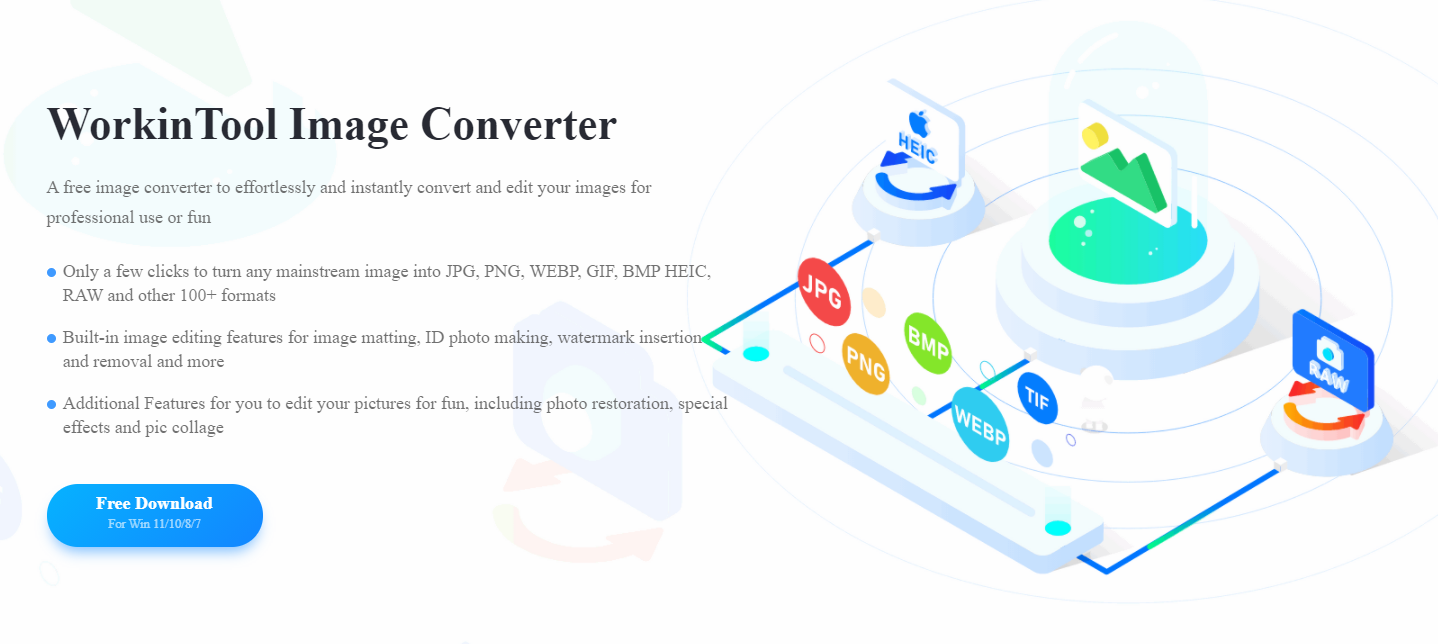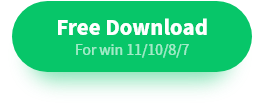 WorkinTool Image Converter is the top software on the desktop image conversion list. More than 100 image formats are offered for you to make image conversions. Absolutely it has already covered all the formats you can use in your daily life and work. PNG and ICO are definitely no problem. Another significant feature of image conversion is batch conversion. And this software can do it as well. It allows users to convert up to five images at a time for free in batches. In addition, you should know that it is not only an image conversion tool but also supports many image processing functions. Moreover, it is the best and easiest-to-use image tool on Windows. The detailed steps of each function can be clearly seen on the home page, and whether you have relevant experience or not can quickly complete image processing.
100 +image formats conversion available

Customize to enlarge or compress images

Add or remove photo watermarks

Change or remove the image background

More than 65 image filters to apply
📒 Look how it works with WorkinTool:
Step 1.Download and open this tool, and choose the Convert Images option to add your PNG image(s).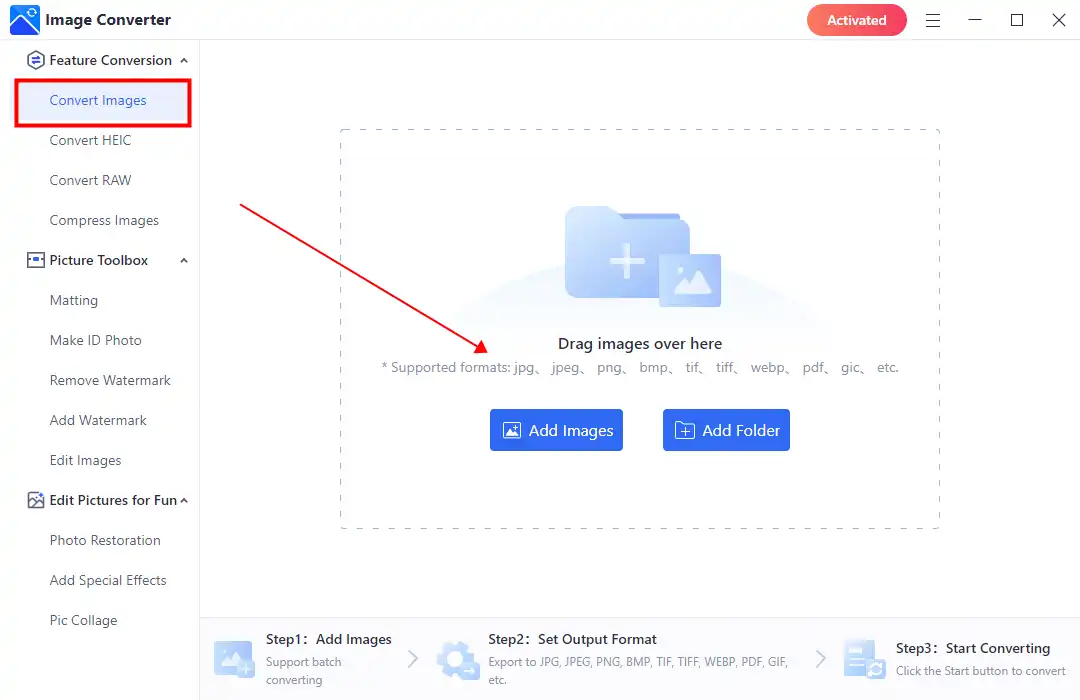 Step 2. Select BMP from the drop-out menu on the Output Format banner and Click Start to get it started.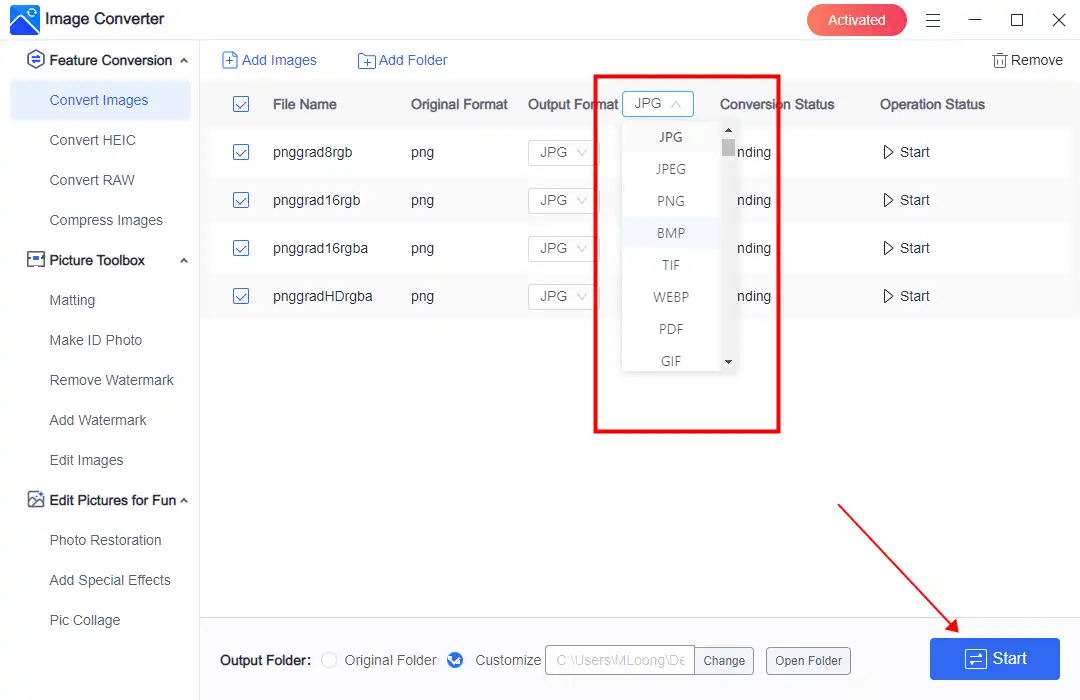 Step 3. Once it is finished, click View now to check the result.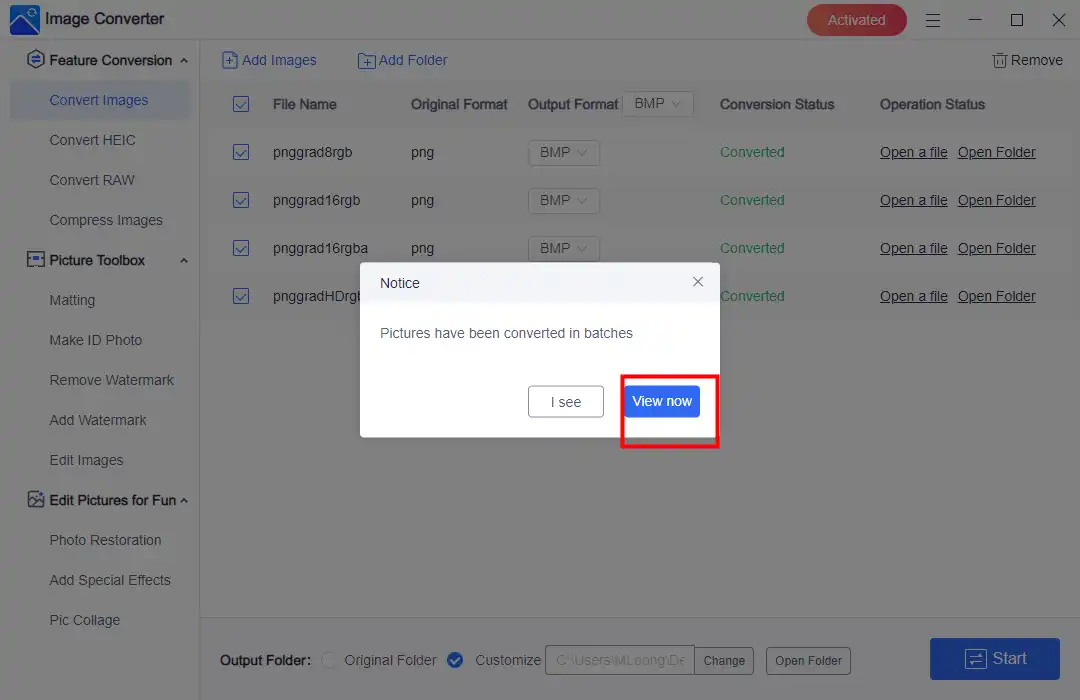 💖 More Additional Features for WorkinTool Image Converter 💖
---
Use MS Paint to Convert PNG to ICO Images
Windows system has a built-in image editing tool to do some basic editing and image conversion. Well, technically, it doesn't convert image format. It only has the feature to save an image in a different format. So, it doesn't come with a part for users to make batch conversions. However, it is a free tool that doesn't need to download. And, of course, creating PNG images become ICO format is feasible. It is well enough for users who only want to try a couple of image conversions.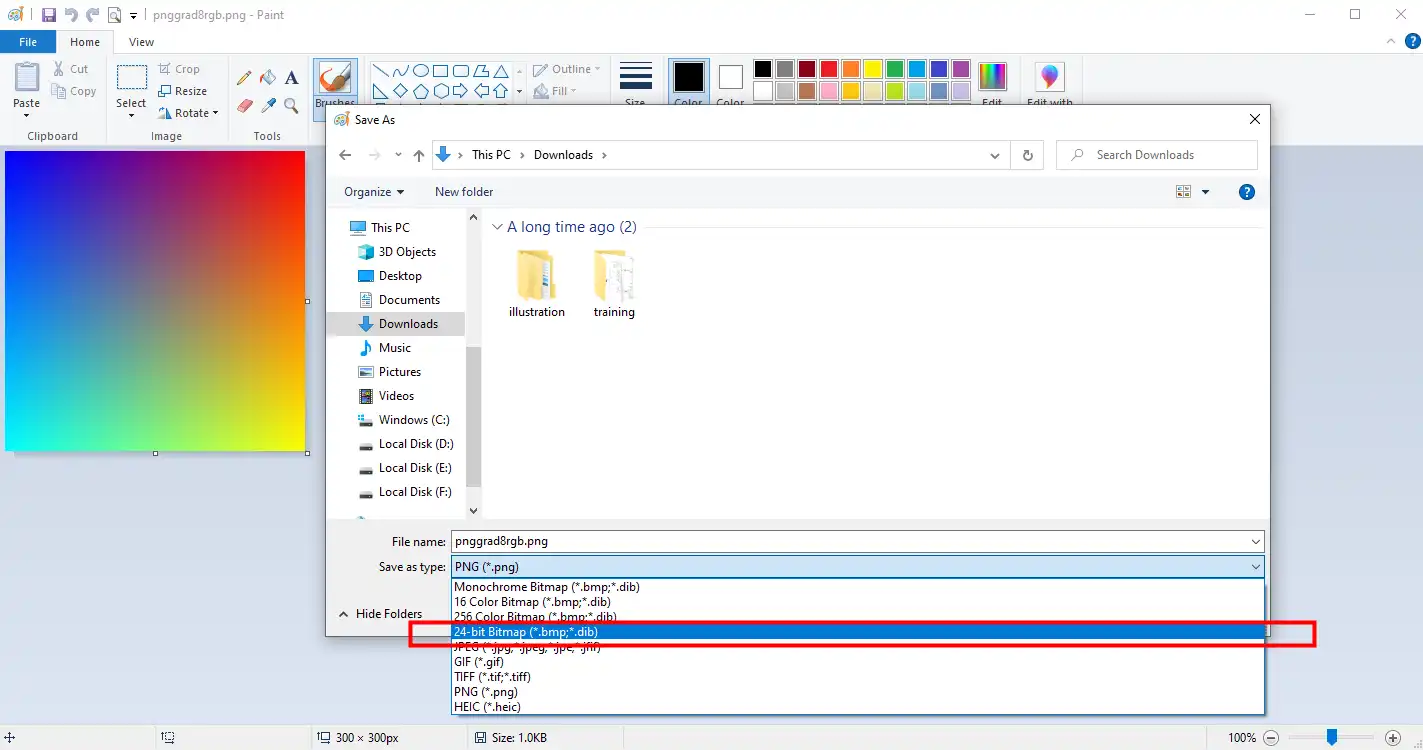 Step 1. Open your PNG image with MS Paint.
Step 2. File > Save as and select Other formats;
Step 3. Then, you can click Save to get the ICO file.
---
How to Convert PNG to ICO on Mac
Unfortunately, WorkinTool Image Converter is currently unavailable on the Mac system. Also, even though it has a Preview app that is similar to MS Paint to view and edit images, it isn't equipped with the conversion feature nor the ICO format for users to save. So, you only have one way left: to use a third-party application tool. For example, Adobe Photoshop can help. 
Well, I am sure you must know Adobe Photoshop. As the early pioneer in image editing, it changed the whole image market. This tool indeed has the absolute feature of turning images into ICO as well. But compared with other professional image converters, the method in Photoshop can be complex. And the price for this software is also famously high. Thankfully, for new beginners, it will give you a 7-day trial plan to try it out. And that is how we are going to use it to convert PNG to ICO files.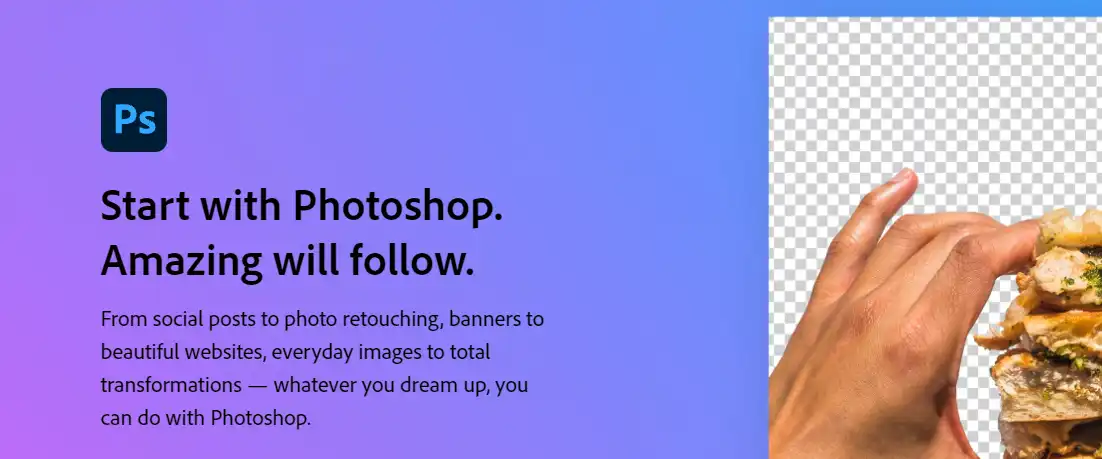 📕 how to transform PNG into ICO via Adobe Photoshop
1. Open the PNG file with Adobe Photoshop.
2. Select the Image option on the header bar and choose Convert to ICO.
3. Customize the resolution and color of the image and the file format. Then it will start to convert this PNG image to an ICO file immediately.
---
Alternative: Online PNG to ICO Converter
You can try online image conversion tools if you want to avoid downloading them or paying extra money for those desktop image converters. They are equally brilliant and better in image conversion output. But you should know that all online converters require you to upload your PNG images to the Internet. So, please only use any one of them if your images are not involved with business privacy or other legal issues. Then from the effect to see, we recommend users try Convertio PNG to ICO.
Convertio is a professional online file format conversion tool. It consistently ranks in the top three on Google's conversion list. This tool covers all files, including images, for free conversion. You don't need to download anything or register an account too. The only thing you need to do is to put the PNG image and select ICO for output. It is well-prepared to work.
📙 Convert PNG to ICO using Convertio:
1: Use any one of your website explorers to visit Convertio.
2: Add your PNG picture(s) and select ICO to export.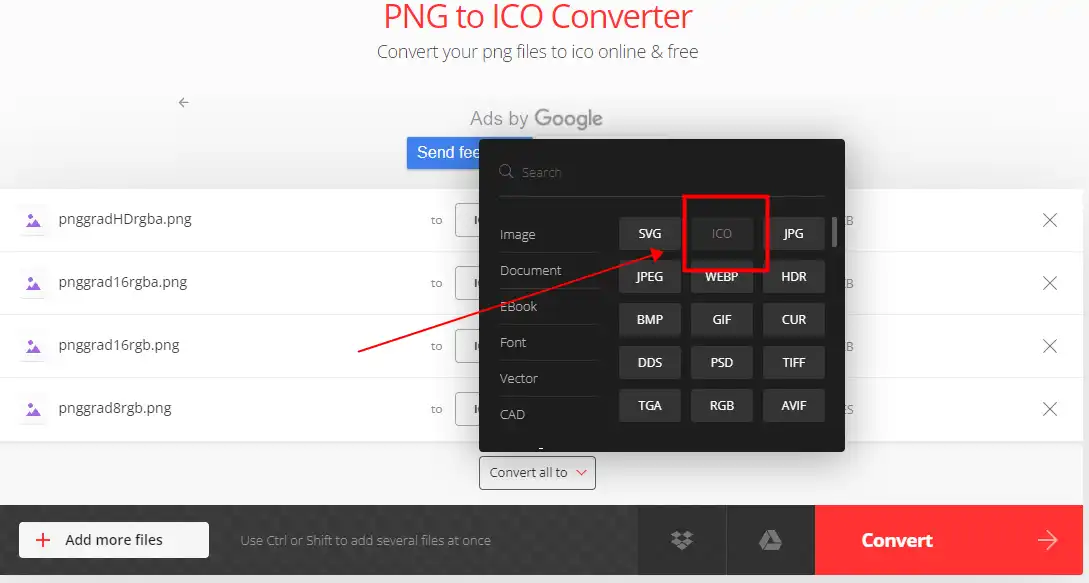 3: Then, you are allowed to click Convert and start it. After finishing, you can download those ICO files to your local computer.
Notice:
Except that we said online tools need uploaded images, you should know that there are some limits to follow:
---
More to Share
We know that now the Internet gets everything, but a group of people still want to make delicate ICO files to replace others. And the easiest way to do this is to convert other images to ICO format. PNG wins among all the image formats because of its lossless compression quality and transparency feature. And these four free solutions are the best ones we have tested. You can use any one of them according to your need.
If you need a Windows converter that can spare all the trouble and support all the required formats and batch conversion, WorkinTool Image Converter is your best shot. Not only PNG and ICO, but it also covers more than 100 different standard and uncommon formats to convert. And it has all the image editing features that other professional editing software have. You can basically use it to do all the image jobs. The best part is that it is 100% FREE for image batch conversion. I'm guessing that's what you are looking for. So download it and start your conversion now!