How to Make a Background Transparent: A Comprehensive Guide
I know it can be frastrating if you need a transparent background image but don't know hao to do it. It can be so time-consuming to try and manually erase the background. But fear not, WorkinTool Image Converter can be your savor. This software is equipped with powerful AI matting technology and a variety of templates for picture backgrounds, making it easy and quick to make a transparent background. Download it now and discover the magic for yourself.
😍 1. Up to FREE 5 image batch conversions and compression try-out.
🤩 3. Easy interface for users to edit with THREE STEPS.
😎 4. Support more than 100 different image formats to operate.
🥳 5. Cover all the features that you can on the market and interesting filters.
😊 6. Available for image conversion, compression, matting, watermark, and more.
How to Make a Background Transparent: A Comprehensive Guide
You should know that making an image background transparent has become an essential skill in today's digital world. Whether it's for designing a logo, creating posts for your e-commerce, or making eye-catching social media posts, a transparent background can make your designs more professional and get them an attitude. So, how to make a background transparent?
This comprehensive guide will explore different techniques and tools for making an image background transparent, including popular applications like WorkinTool, Photoshop, Paint 3D, and online editors. We'll also discuss best practices for creating transparent backgrounds so that you can get images at their best in any context.
---
🤔 Why Do We Transparent Backgrounds?
Take your time getting into the topic of how to make a background transparent. First, let's talk about why we need transparent backgrounds. What's good about them? Well, transparent backgrounds will offer several advantages in the field of graphic design and digital media: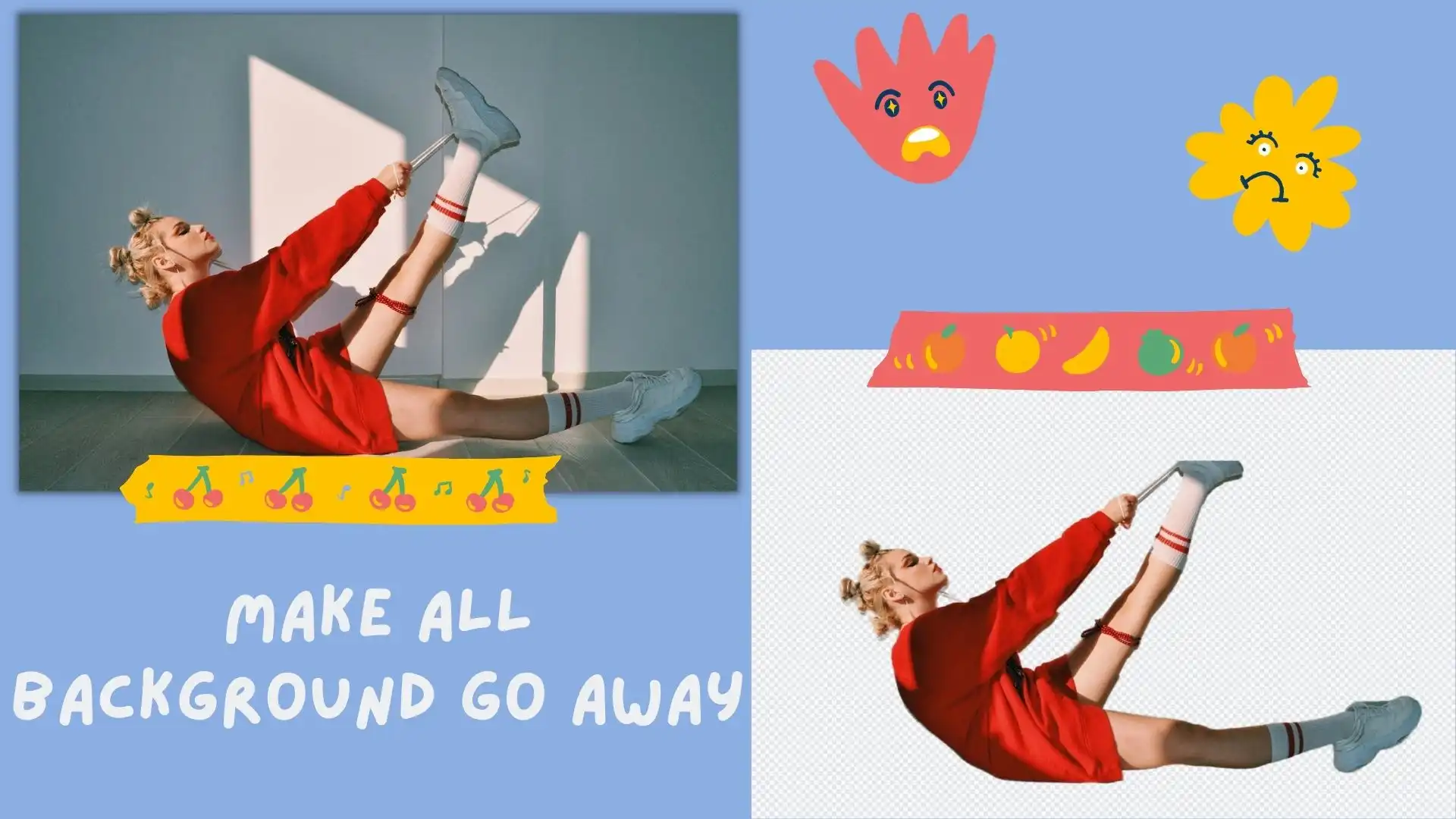 🦾 Versatility:  You can ignore any background color conflicts or inconsistencies. Place the transparent background image directly anywhere.
🎓 Professionalism: Transparent backgrounds give a more professional look to designs like brand logos, icons, and other elements.
🔨 Easier Editing: Editing an image with a transparent background is easier. No need to consider other factors around the image.
---
How to Make a Background Transparent: Desktop
The best way to separate the main body of an image from the complex background to get a transparent background image is to use special image processing software. However, plenty of similar image editing applications are already on the market. Which one should you use? Don't worry, and we got it from here. In the following, we will include three desktop software and three online tools to help you solve this annoying problem once and for all.
#1: WorkinTool Image Converter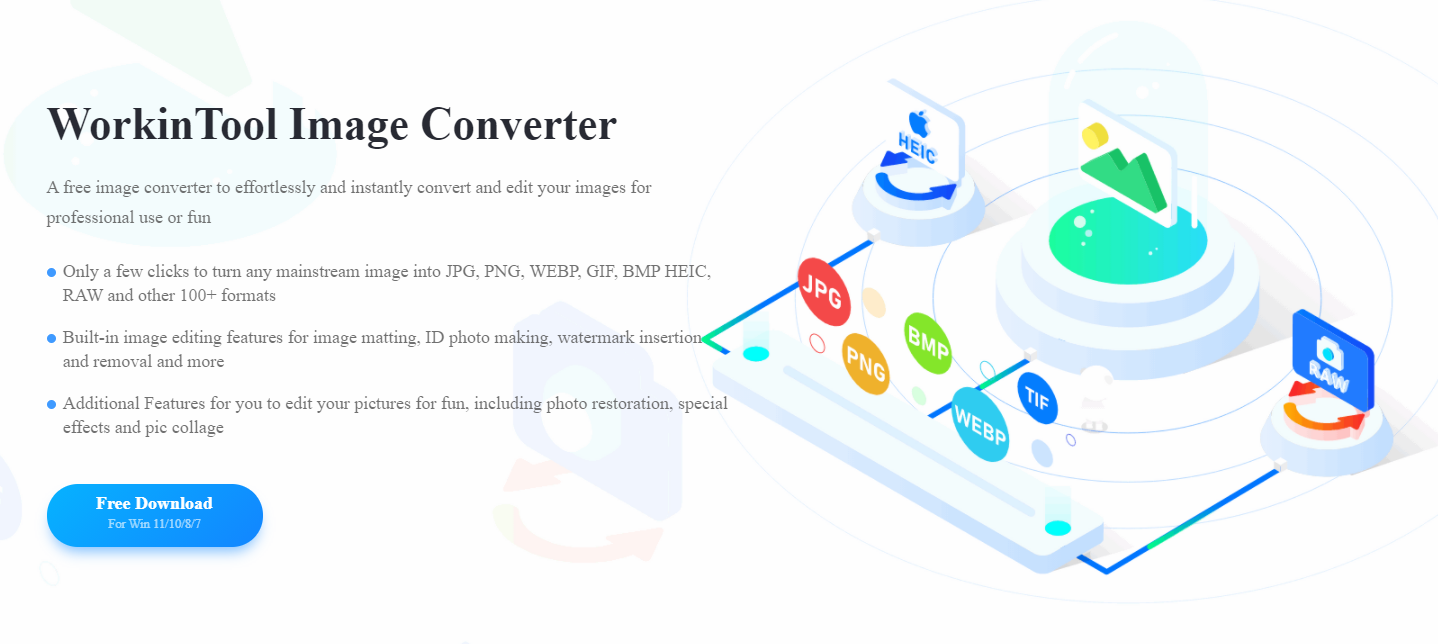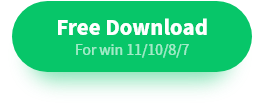 WorkinTool Image Converter is the top-recommended image tool on this list. It is an AI-powered, all-in-one editing application. It can provide a powerful matting function, allowing you to manually or automatically remove unwanted objects and create a transparent background on the canvas. Additionally, you can even directly change color and size or replace the background with another photo you want.
But that's not all! Many more features are waiting for you to explore. You can edit photos and convert over 100 different image formats, with the ability to convert at least five images at once. Best of all, this tool is highly user-friendly, with detailed instructions provided on every feature page. Even if you're a beginner, you can efficiently complete your editing job without any hassle.
100 +image formats conversion available

Customize to enlarge or compress images

Add or remove photo watermarks

Change or remove the image background

More than 65 image filters to apply
How to use it:
The difference between this software and other image editing tools is that it will specifically distinguish between portrait matting and item matting. So, AI technology will do a better job based on the image category. Also, No matter which option you choose, it supports up to four image batch operations.
First, open this tool, find 'Matting', and add your image according to the image type.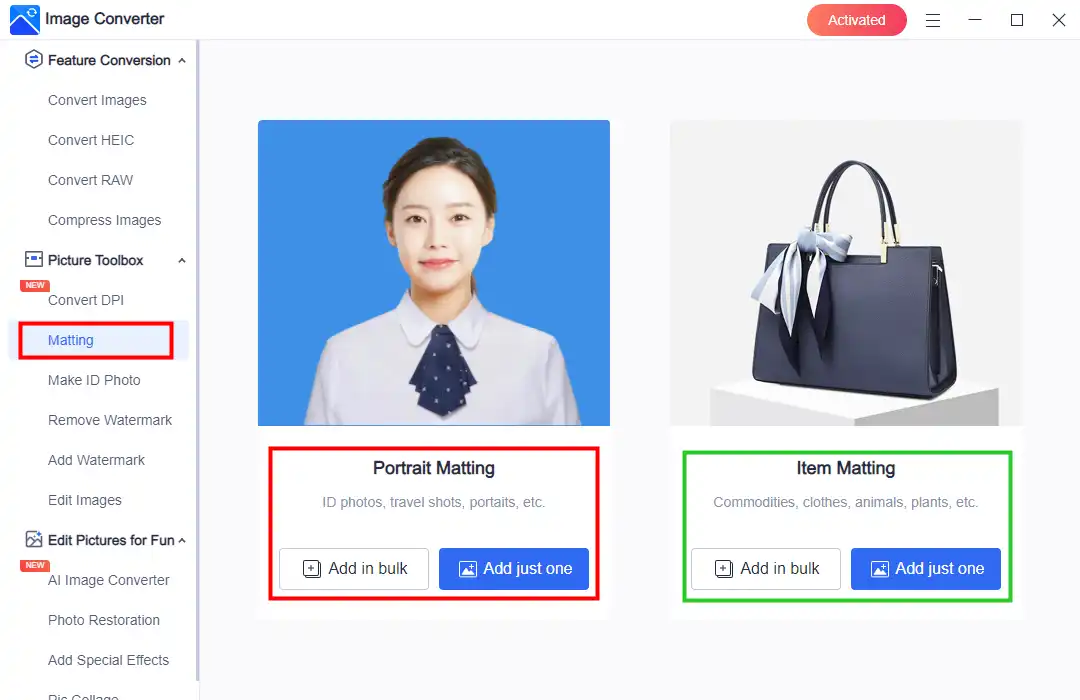 When you input the image, it will immediately start to AI matting your image. At this point, you don't have to do anything. Just waiting for it to finish.
Or, switch to 'Manual Matting' and use the brush to do it by yourself. You can also adjust the brush size and edge.
Notice: It also has the option to change the background of the image. If you have a requirement, you can click 'Change Background' directly after the matting to make further editing.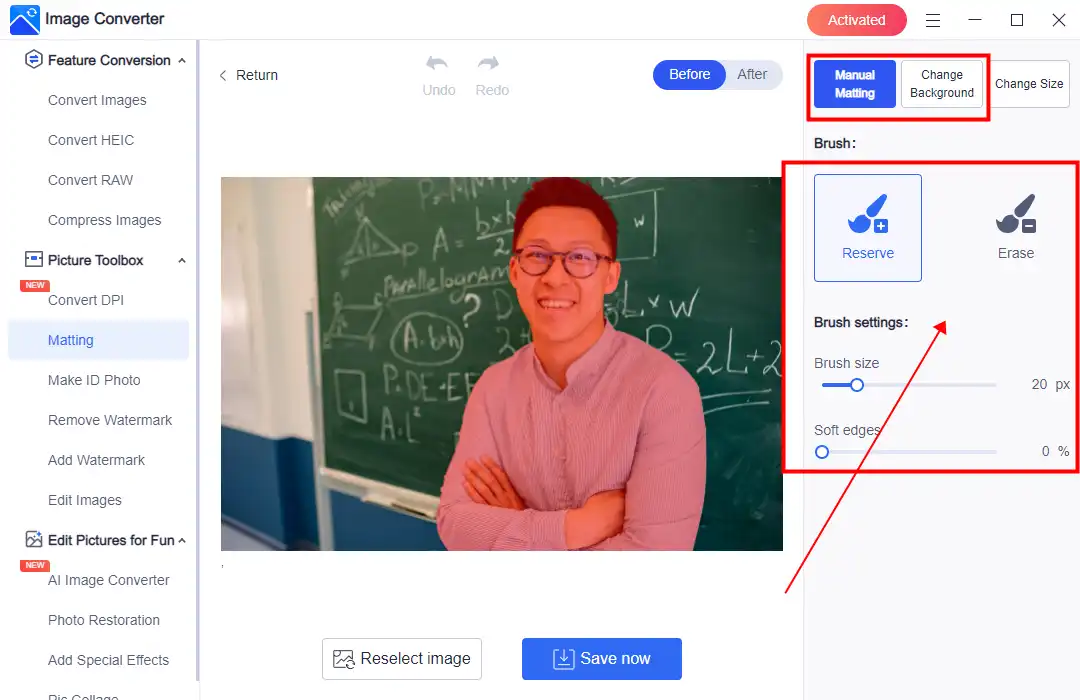 After you have made the background transparent, lick 'Save now' to get it done.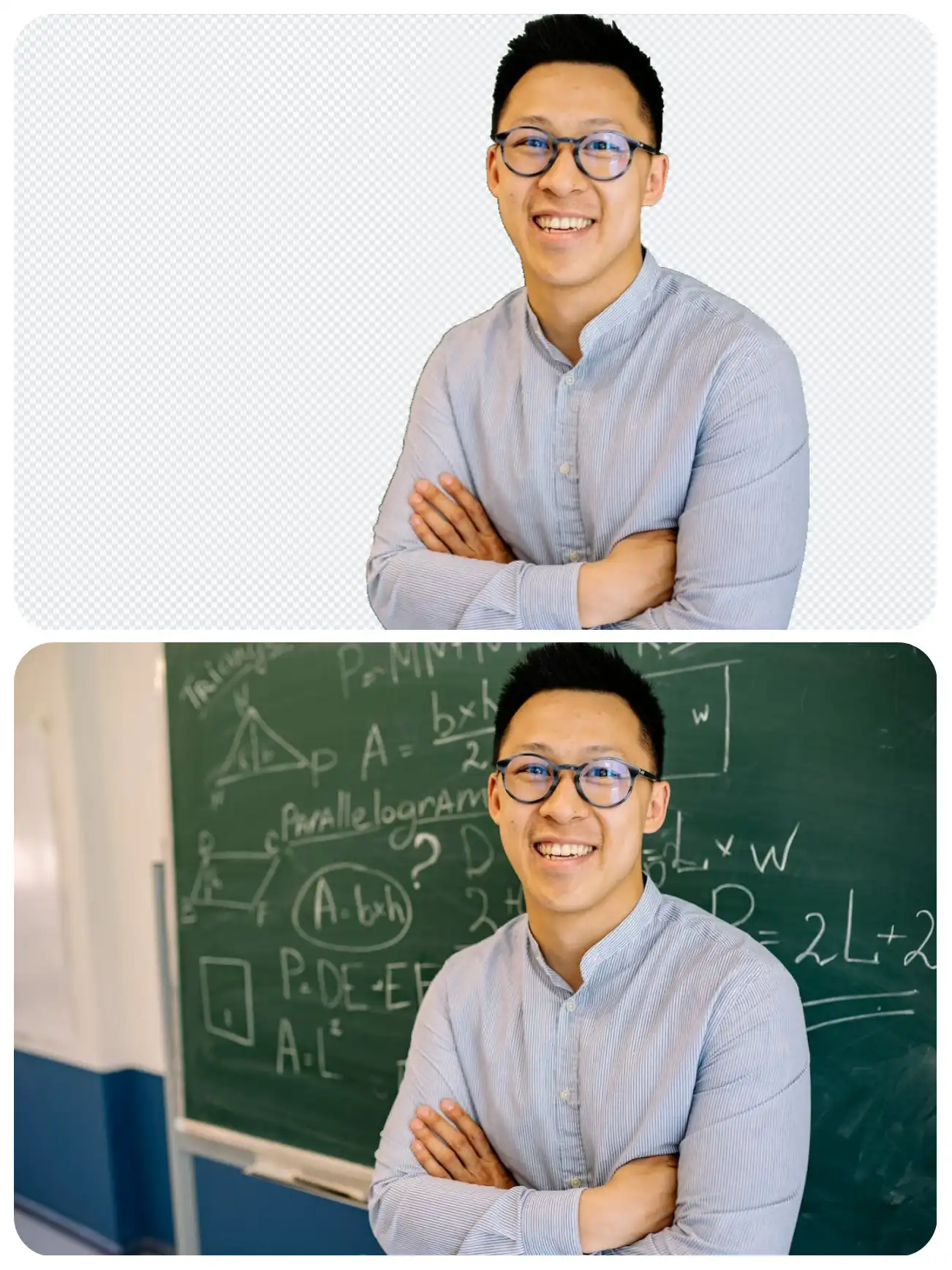 🎉 More Helpful Tutorials for WorkinTool Image Converter 🎉
---
#2: Adobe Photoshop
We don't need to introduce this software. Adobe Photoshop is the most famous powerful image editing tool that offers total control over every detail of images. It's basically the Granddaddy of all image-processing software. Moreover, it also provides a free seven-day trial for users who have never tried it before. Here's a step-by-step guide on how to make an image background transparent in Photoshop.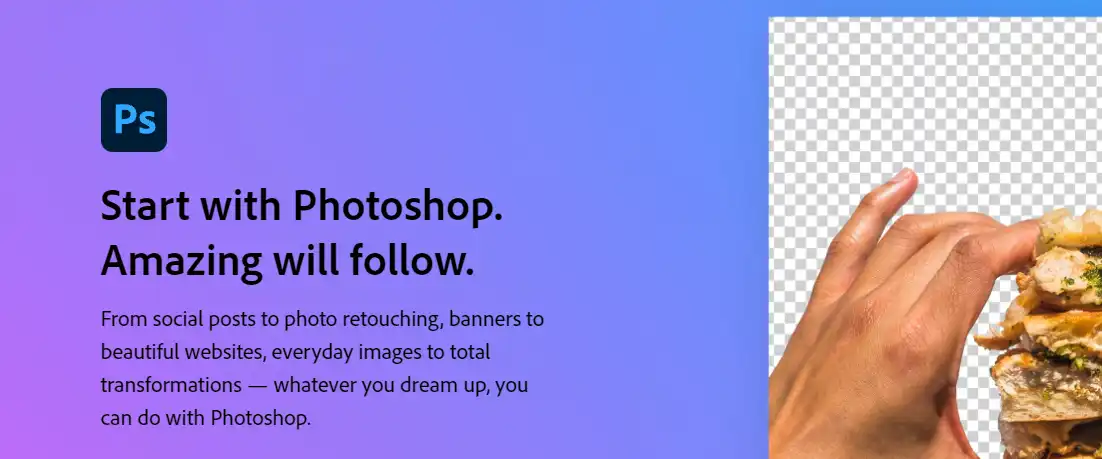 How to make a background transparent using Photoshop:
First, open your image with Adobe Photoshop, and press Ctrl + J to duplicate the layer.
Note: this is a very important step that you cannot miss.
Then, navigate to the up banner and select Window > Properties, and click 'Remove Background.'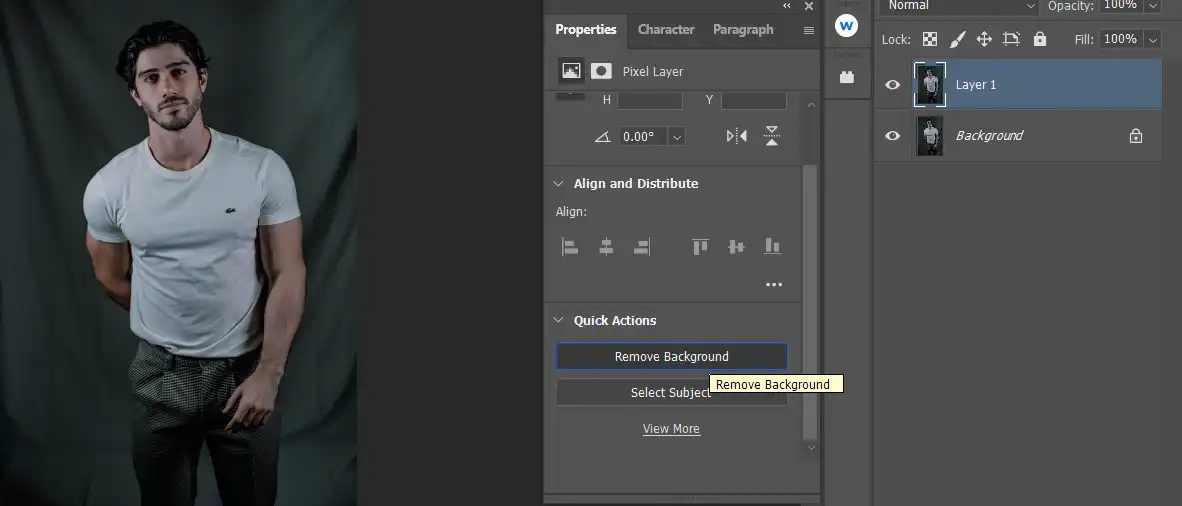 The final step is to save this transparent layer and use it in your own design.
---
#3: Paint 3D
If you have a computer with Windows 10 or 11 system, it should be equipped with a Paint 3D application. (You can also install it from the MS Store.) And here the third tool on the recommended list is this built-in free image software. Now, follow our instruction and get your image edited with a transparency feature.
Open your image with Paint 3D. 
Tap the

Magic select

option, use the box to cover the main body and continue to Next.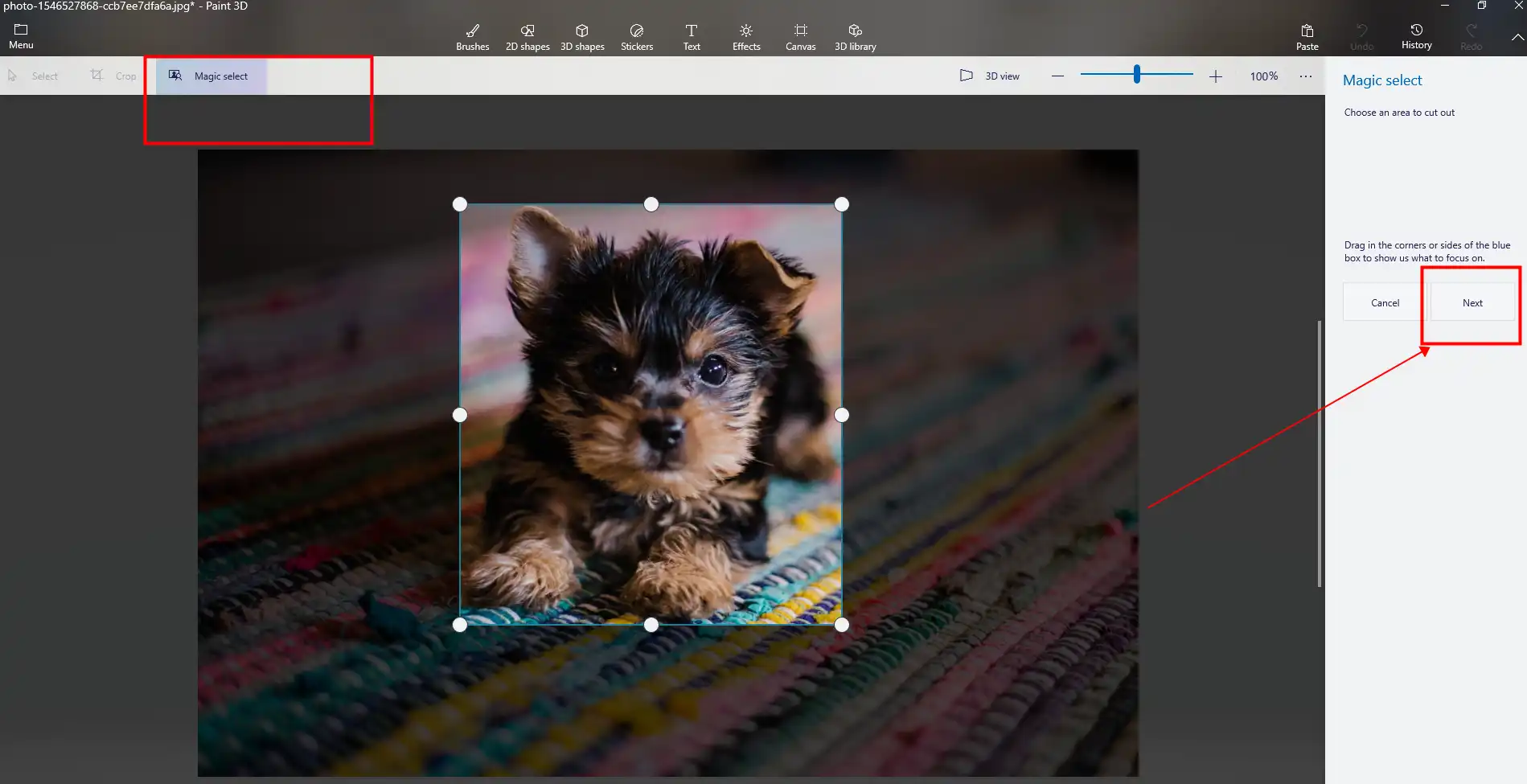 3. Then, use Add/Remove to do delicate selection. Add more detailed content and Remove unnecessary background. When it is done, click Done.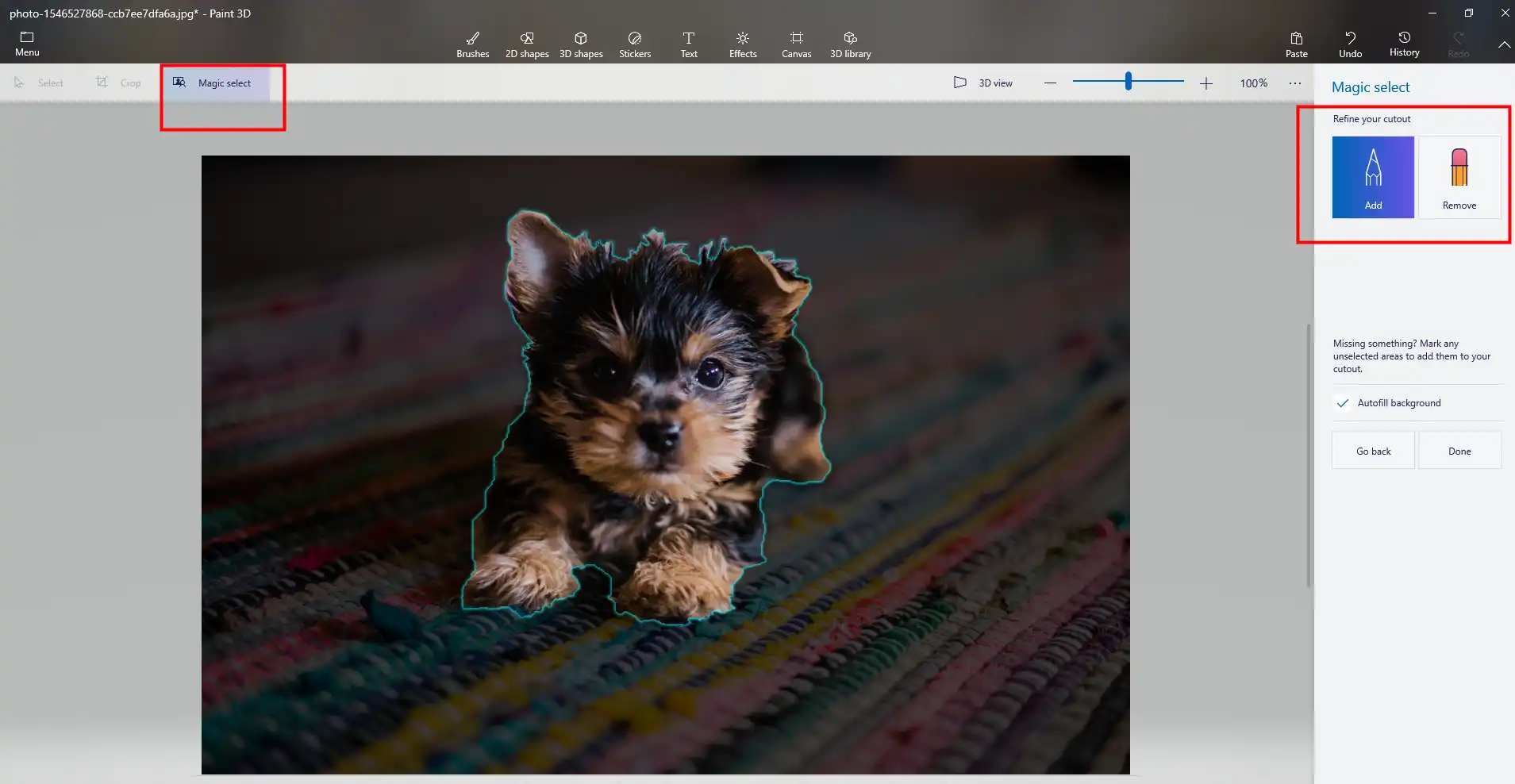 4. Lastly, you can select the background and left-click to delete it. And save this image in PNG format to have a transparent background.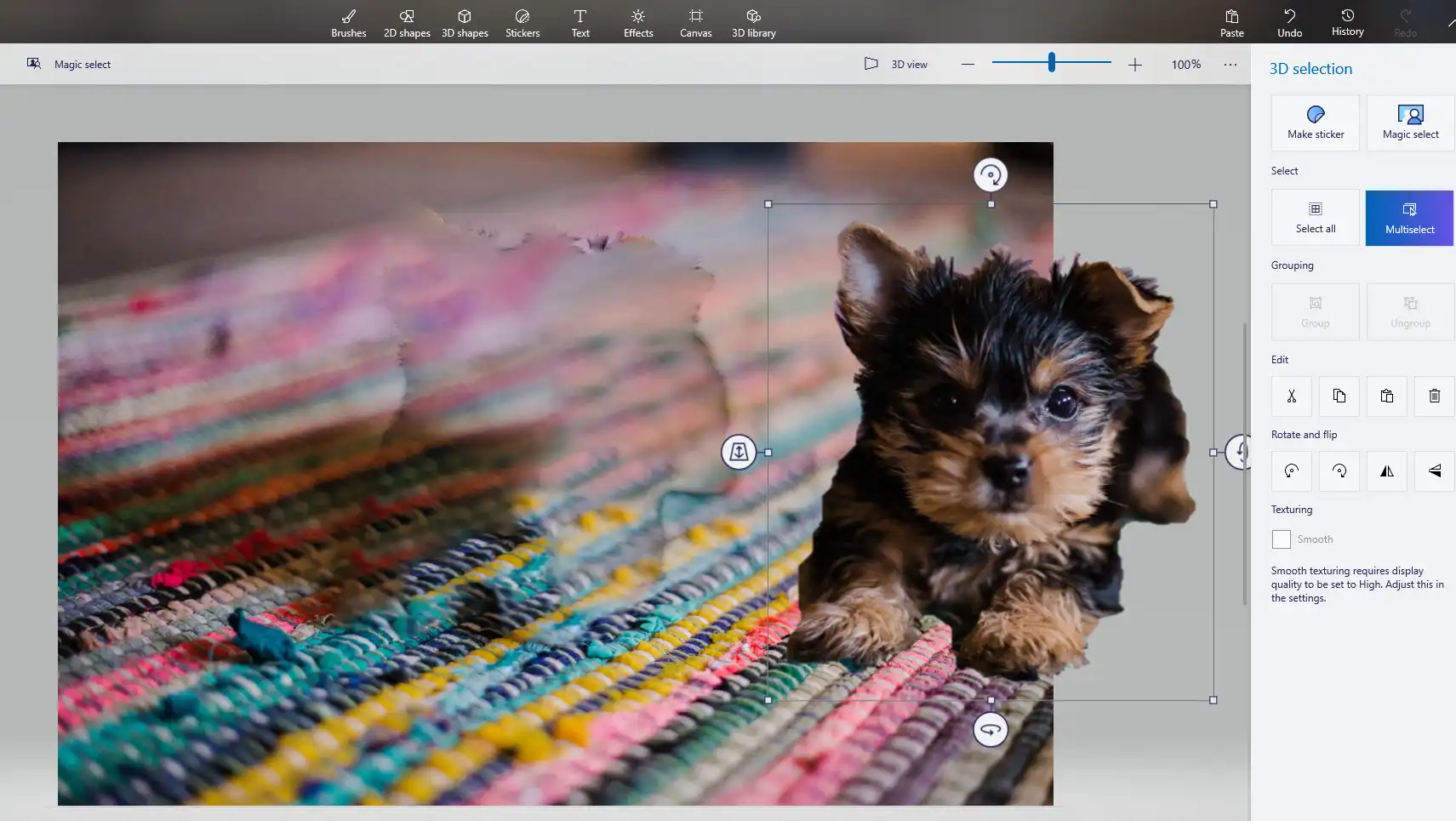 ---
How to Make a Background Transparent: Online
If you need access or want to download desktop software like WorkinTool, Photoshop, or Paint 3D, several online editors can help you create transparent backgrounds. Some popular options include WorkinTool Online, Remove.bg, and Removal.AI.
Check out this brief overview of how to use each of these online tools:
#1: WorkinTool Online
As the online version of WorkinTool Image Converter, this WorkinTool Online Background Remover also provides two modes that are specific to portrait and item. All the features are the same as using the desktop version. You will be able to get an outstanding cut-out image by AI. Manually adjusting the details is also available. So, basically, you can enjoy the same service without downloading the desktop software.
However, All online tools have limitations. It is not an exception.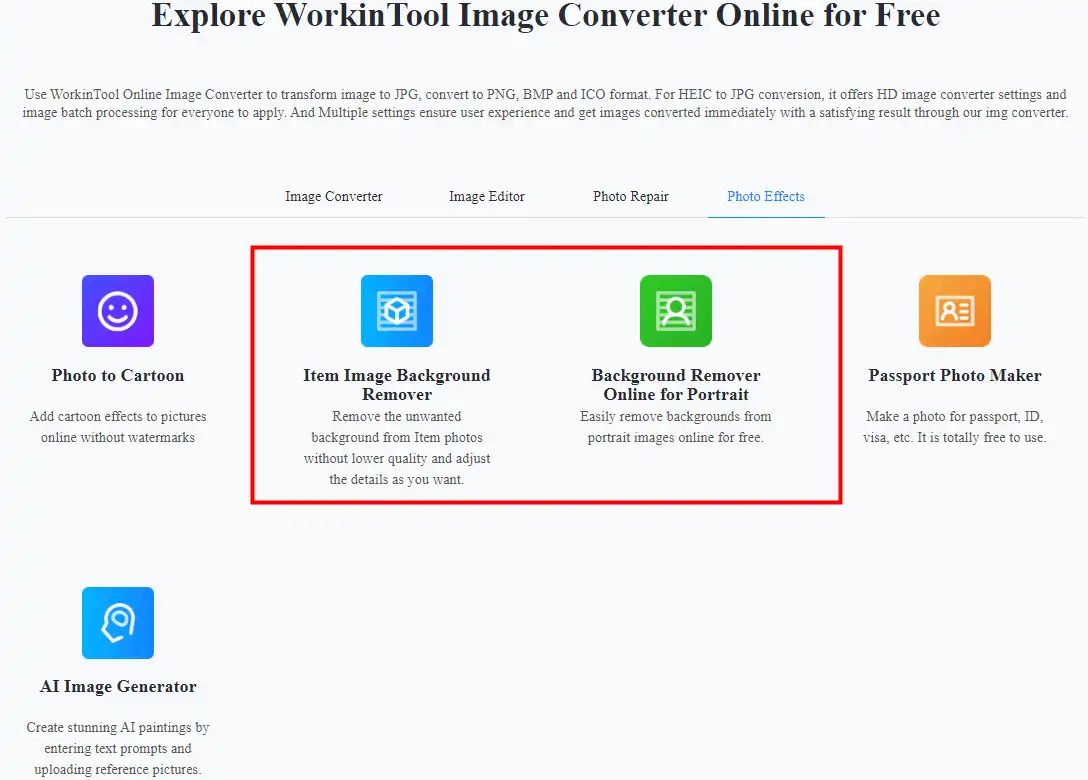 ---
#2: Removal.AI
Removal.AI is an innovative online tool that helps users remove unwanted content from images. Whether you want to get rid of a logo, erase a hat, remove a watermark, or make the whole background disappear from a photo, this tool can easily handle the job using state-of-the-art artificial intelligence algorithms. You need to upload your image simply, then highlight the area you want to remove, and it will automatically be erased without a trace. With Removal.AI, cleaning up and enhancing your images cannot be faster, easier, and gets professional results.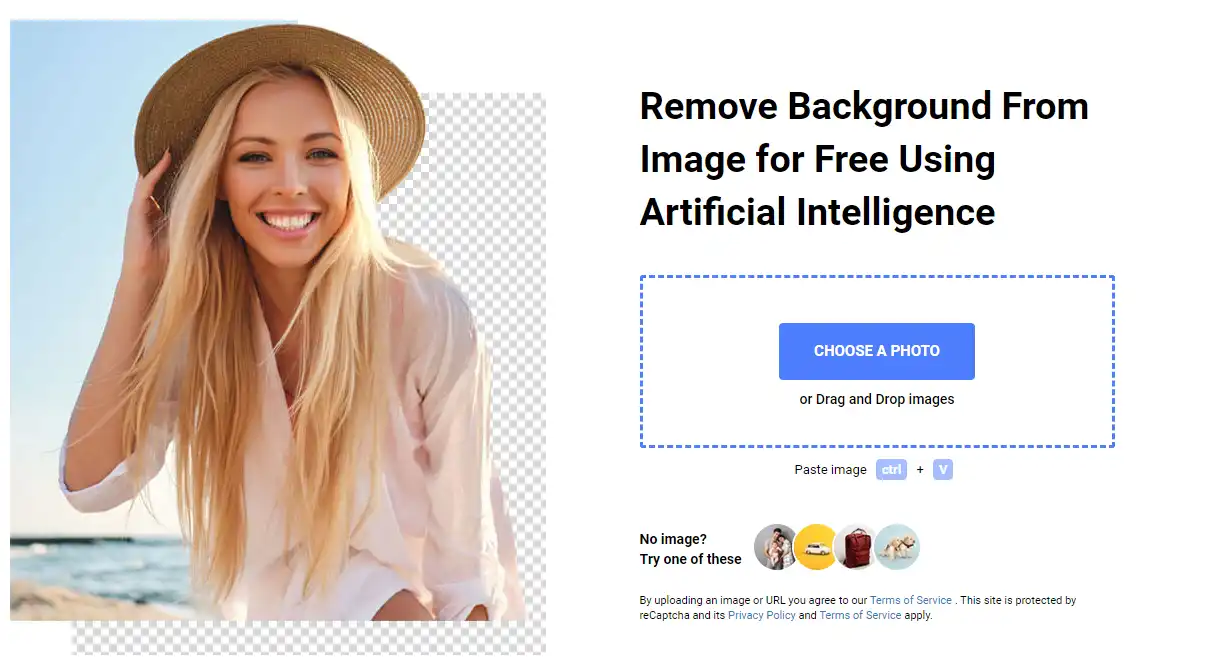 ---
#3: Remove.BG
Remove.bg is a free online tool that uses AI technology to remove backgrounds from images. It ranks the top one on Google search for online tools. With simply only a few clicks, Remove.bg can automatically remove the background from your photos to make it transparent. All you need to do is upload your picture, and wait a few seconds for the AI model to get it done. Then the background will disappear and leave your subject on a transparent layer. Remove.bg can process all kinds of photos. It is especially effective for product commercials, portrait photos, and any other types o pictures that you want to have a transparent background.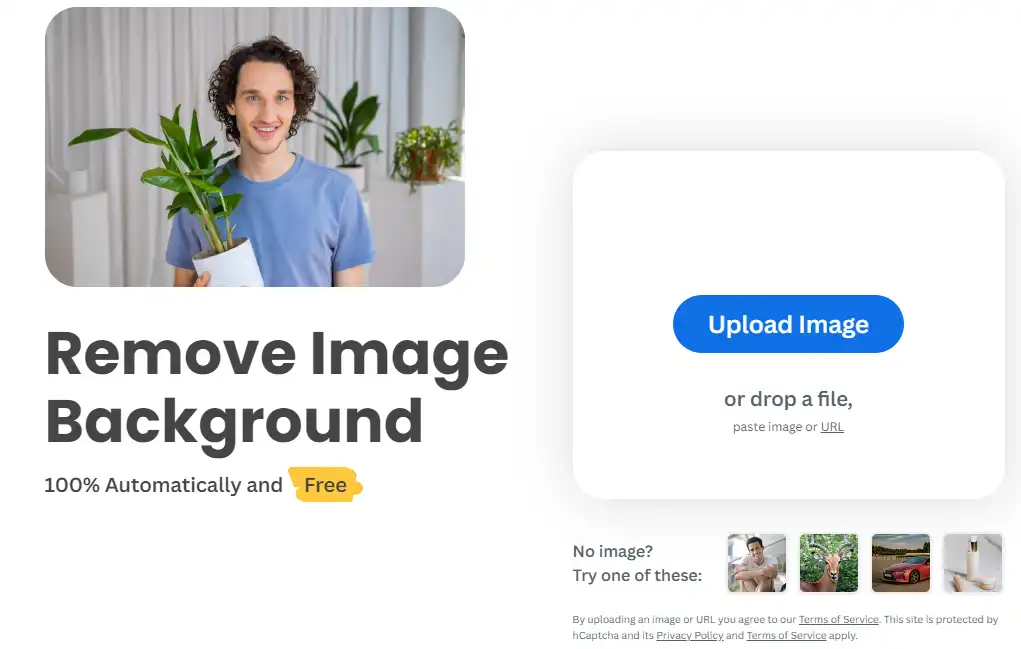 ---
Best Practices to Make a Background Transparent
Now that you have already known how to make an image background transparent using various tools, we still get you some best practices so that you can ensure those images look their best:
🛒Choose the right image format: Remember to use PNG or GIF format for images with transparency feature. Other formats don't support transparency and may result to a bad effect.
👓 Always pay attention to details: You can zoom in the picture and check the details of your picture. Remove any leftover background content for a clean, professional result.
🧠 Consider your image's use: When removing the background, consider what to do next. This can help you choose appropriate replaced background for your subject.
🔩 Optimize file size: Transparent images often have larger file sizes. Use image compression tools to optimize your images without sacrificing quality.
---
Conclusion
In conclusion, making a background transparent is essential for modern designers and content creators. By using tools like WorkinTool, Adobe, Paint 3D, or online editors, you can create versatile, professional-looking images that blend seamlessly with any background. Follow the best practices mentioned above to ensure your transparent photos look their best, and enjoy the benefits of a well-crafted design.