How to Convert AVI to MP4 Without VLC on PC | 3 Ways
We know that the VLC media player is a useful tool to convert video formats. But it is not the only way to fulfill this task. That's why we are going to talk about how to convert AVI to MP4 without VLC on PC. This article will cover the following topics:
🎯How to Convert AVI to MP4 Without VLC on Windows–WorkinTool VidClipper [⭐Hot]
🎯How to Change AVI to MP4 Without VLC on Mac–QuickTime Player
🎯How to Turn AVI into MP4 Without VLC Online–WorkinTool Online MP4 Converter
You are welcome to try all the solutions. However, it is strongly advisable to use WorkinTool VidClipper. With this practical program, you can convert your AVI files to MP4 videos without losing the original quality. It also supports batch conversion. Moreover, it is totally free with all the functions. Don't wait and experience it now.
🎉 How to Convert AVI to MP4 Without VLC on PC | 3 Practical Ways [Windows, Mac and Online]
Even though it is already 2023, there are still some popular media players or portable devices like iPhones or iPods, that don't support the AVI format play. Most of the cases are because AVI videos usually have a larger size and are hard to compress. MP4, on the other hand, also as multimedia container files, has always been the first choice when considering video formats. When such a request pops up, VLC media player will invariably be the primary choice for most users. Is there any other way to change .avi to .mp4? Yes. That is why we would like to discuss the topic–How to convert AVI to MP4 without VLC on multiple PC platforms.

💻Windows
📍WorkinTool VidClipper [🔥

Recommended

]
💻Mac
📍QuickTime Player
💻Online
📍WorkinTool Online MP4 Converter
Now, please enjoy the following journey.
---
Things to Know Before AVI-to-MP4 Conversion
💡 What is AVI?
AVI format (Extension: .avi) is a comprehensive container for both audio and video data. It was first introduced by Microsoft and was designed to be an early cross-platform, interlaced format for audio and video. But after version iteration, it also gradually exposed its weakness of being too large in size and difficult to compress the characteristics.
💡 What is MP4?
However, MP4 (Extension: .mp4), as a compression coding standard for audio and video information, contains most of the functions of MPEG-1 and MPEG-2 and the advantages of other formats. Therefore, these features quickly make it the most popular video format on nearly all devices including iPhone and Android.
💡 Why Should You Convert AVI to MP4?
The main reasons focus on the following two parts:
Weaker Compatibility: AVI format is definitely less compatible with other media players than MP4, which leads to the result that some of them might have difficulty playing them.
Larger File Size: AVI files are usually larger than MP4 files, so they will be more space-consuming when they are stored on your devices.
How do I save AVI as MP4 with free solutions on PC? Please read on to learn more about them. 
---
How to Convert AVI to MP4 Without VLC on Windows
However, as I said, it is already 2023. With various video converters all over the Internet, if you want to find a great tool that is both convenient and free at the same time, it is more like looking for a needle in a bundle of hay. But it is not likely to be impossible. Lucky you, my friend. Here in this post, you will get to explore the very powerful WorkinTool VidClipper.
VidClipper video editor is an acclaimed tool from the WorkinTool software family. Intending to present a video editing tool for everyone, its designers endow it with a clear and simple interface and super multi-functional features. Therefore, it is suitable for both beginners and professionals.  Installing it on your PC will allow you to enjoy the following tools, including:
Video in AVI takes up a lot more space than MP4 for the same resolution video. VidClipper, however, used as an AVI-to-MP4 converter, can convert an AVI file to MP4 without losing the original video resolution, bit rate, and duration. It boasts a very excellent effect of a conversion feature. Moreover, this Video Editor software also supports batch conversion. If you folks have tons of AVI files piling up to be converted, just bring them in. I'm sure they will be handled properly. You can just see it as a simple tool that can make your digital life easier. Here are more reasons for picking this tool.
⭐User-friendly interface

⭐No Watermark

⭐Fast Converting Speed
⭐Custom Video and Audio Settings

⭐Optional Export Quality

⭐Unlimited Batch Conversion

⭐Powerful Editing Features

⭐Output Without Quality Loss
📕How to Convert AVI to MP4 on Windows Using WorkinTool VidClipper?
Step 1. Go open Video Converter once you have downloaded and installed it on your computer.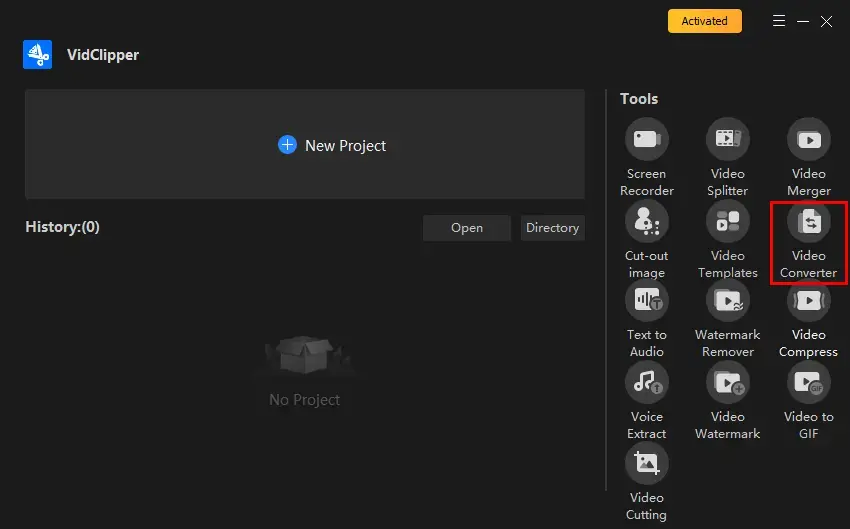 Step 2. Set your save path and then click +Add files or +Add folders to import your AVI video(s).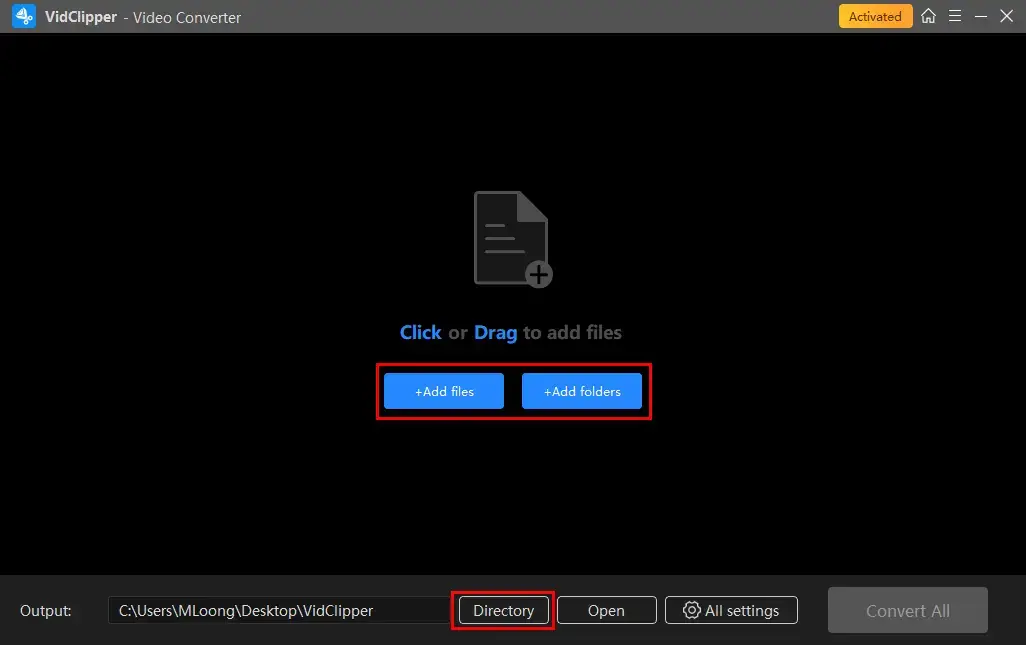 Step 3. Change .avi to .mp4.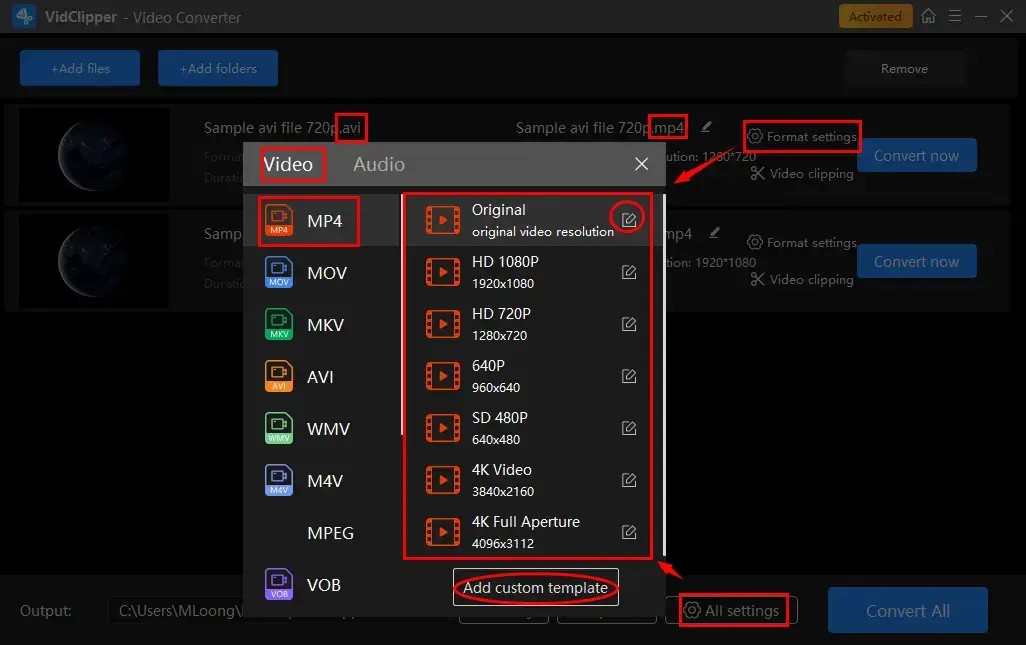 Hit Format settings (single file) or All settings (multiple files) to activate the file format window.
Select Video > MP4 and then the desired quality.
Adjust the settings at your will to expect more custom results (the pencil icon—single file or Add custom template—multiple files).
Step 4. Press Convert All to export all of your outcomes.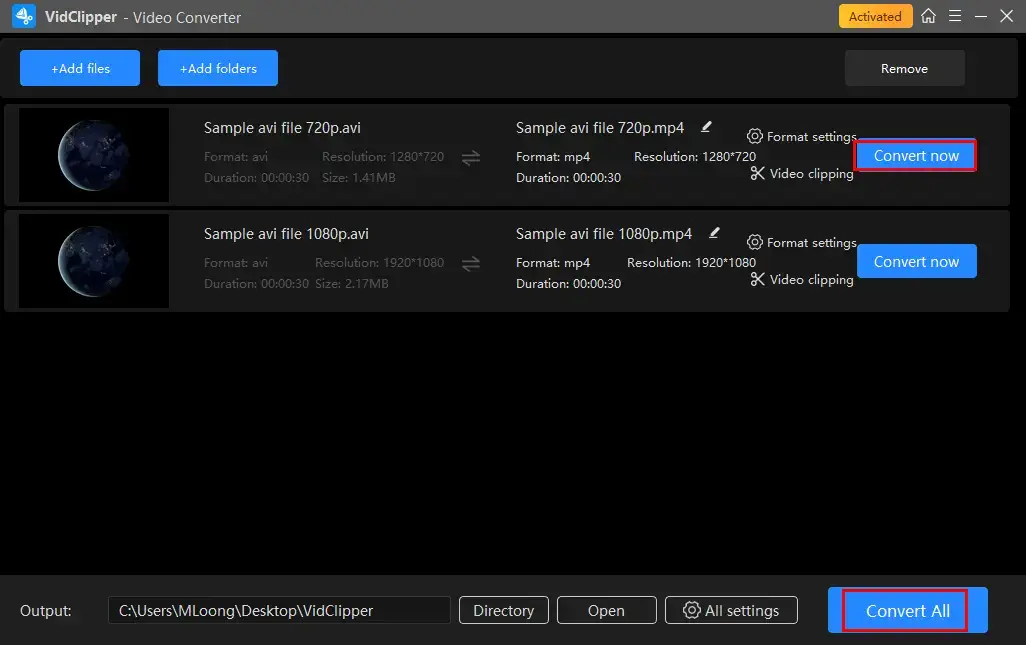 (In fact, every AVI video will have a "Convert now" option at the end of the conversion page, users can decide if they want to convert them by the order of their preference or just to convert all of them directly.)
Step 5. Decide on your next move.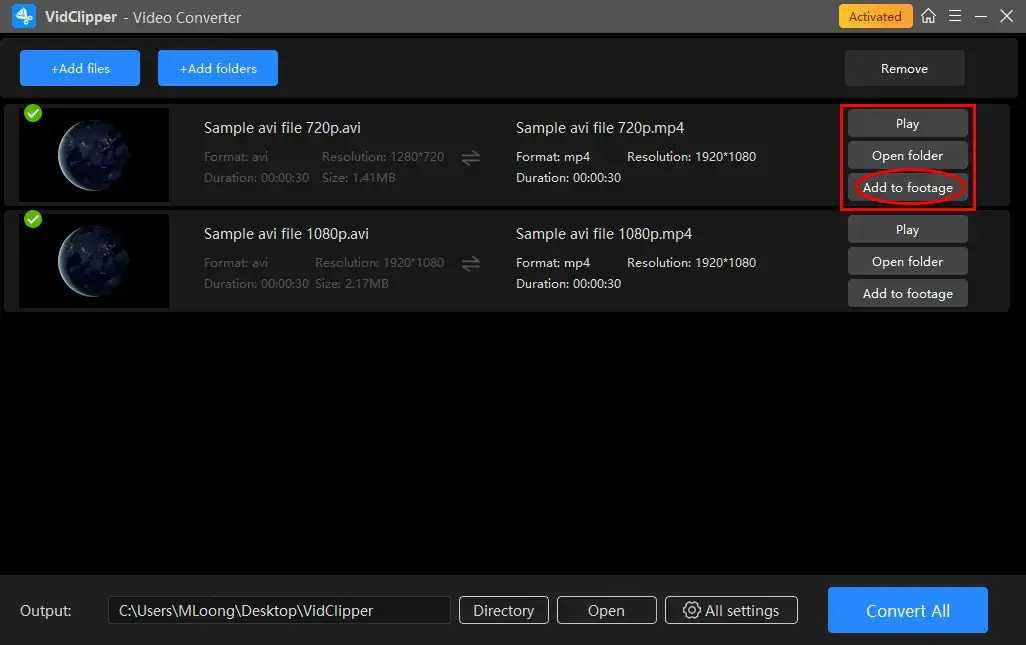 📣PS: If you choose to add to the footage, your video will be transferred to VidClipper's video editor as video material for editing. It will facilitate the video editing process if there is a need. You can add video transitions, effects and animations, add text, put a filter, color correct a video, brighten, sharpen, pixelate it and more. 
📣 Notice: 
Take a look at this comparison of the same video file in AVI and MP4 formats. You will see that the video in AVI format will take more space than that in MP4 format. The original resolution will remain the same. Therefore, converting to MP4 also essentially compresses the file size.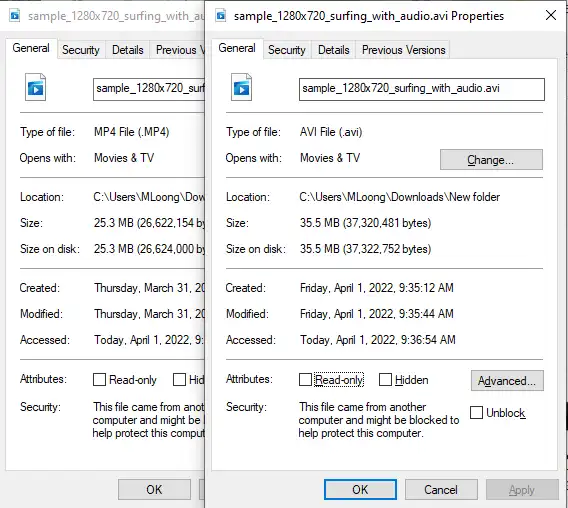 Explanation of WorkinTool VidClipper Export Settings 
This section enables you to adjust the parameters of several video/audio elements in order to export a more personalized output.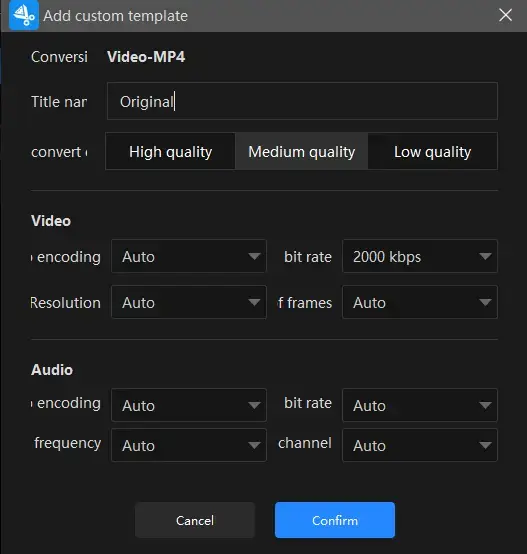 Title Name

You can change the name of your converted video.

Convert Quality

High Quality (Bitrate-20000 kbps), Medium Quality (Bitrate-2000 kbps) and Low Quality (Bitrate-768 kbps)

Video 

Encoding 
Convert digital video to analog video signals Auto, H264, MPEG-4, HEVC, FLV1, WMV2
Resolution Rate
The number of pixels in each frame determines the amount of detail in your video or how realistic and clear the video is displayed. From Auto and 240 x 160 to 2704 x 1520 to custom
Frame Rate
The measurement of how quickly a number of frames appear within a second, which is why it's also called FPS (frames per second). From Auto and 13 fps to 60 fps
Bit Rate

The measurement of the amount of data used to encode a single second of video. From Auto and 512 kbps to 30000 kbps

Audio

Encoding

An algorithm that compresses and decompresses digital audio data according to a given audio file format or streaming audio format. AAC and AC-3
Frequency
The total number of waves produced in one second in an audio file, which is equivalent to the sample rate. From Auto and 22050 Hz to 48000 Hz
Channel
A representation of sound coming from or going to a single point. Auto 2 and 6
Bit Rate

The amount of data transferred into audio. From Auto and 96 kbps to 320 kbps
🧐More to Say About WorkinTool VidClipper
💡Hidden Feature: Video Clipping
This feature aims at quick basic editing of your video. It is quite convenient for you to trim, crop, flip, rotate and change the aspect ratio of your imported OGV video.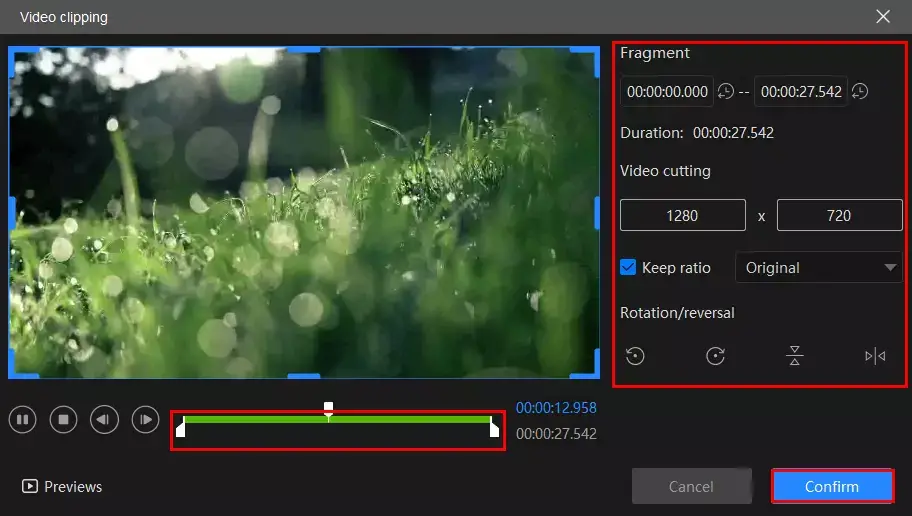 Video Trimming: Move the two sliders below the green progress bar to cut your video or adjust the parameters in the Video cutting section to decide the starting and ending time to make a video clip.
Video Cropping: Adjust the blue frame edge to determine the size of your video or use the parameters in the Fragment section to realize this goal.
Keep Ratio: Change the aspect ratio of your video, including Original, 16:9, 9:16, 4:3, 3:4, 1:1.
Rotate/Reversal: Rotate and flip your video, such as rotate 90 degrees clockwise, rotate 90 degrees counter-clockwise, flip horizontally and flip vertically.
💡What else can WorkinTool VidClipper do as a video converter?
✨For your reference
---
How to Change AVI to MP4 Without VLC on Mac
Mac's default media tool–QuickTime player, initially designed as a fantastic media player, can do more than just audio play. It is also powerful enough to help you export AVI to MP4. With this program, you save the cumbersome process of looking for, downloading and installing an extra tool. Hence, the easiest method of transforming an AVI file to MP4 video is to use QuickTime Player.
📕How to change AVI to MP4 on Mac through QuickTime Player?
1. Open QuickTime Player on Mac.
2. Navigate to File > Open File in order to import your AVI video.
3. Then Click on File > Export.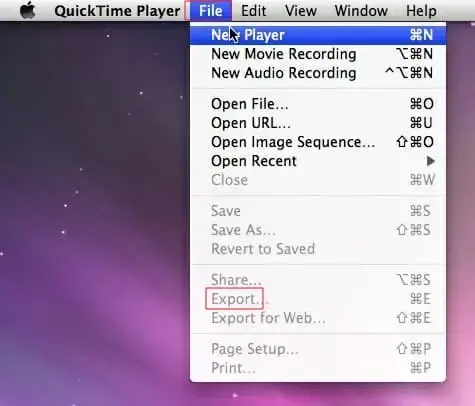 5. Select Movie to MPEG-4 from the pop-up drop-down list.
6. Hit Save.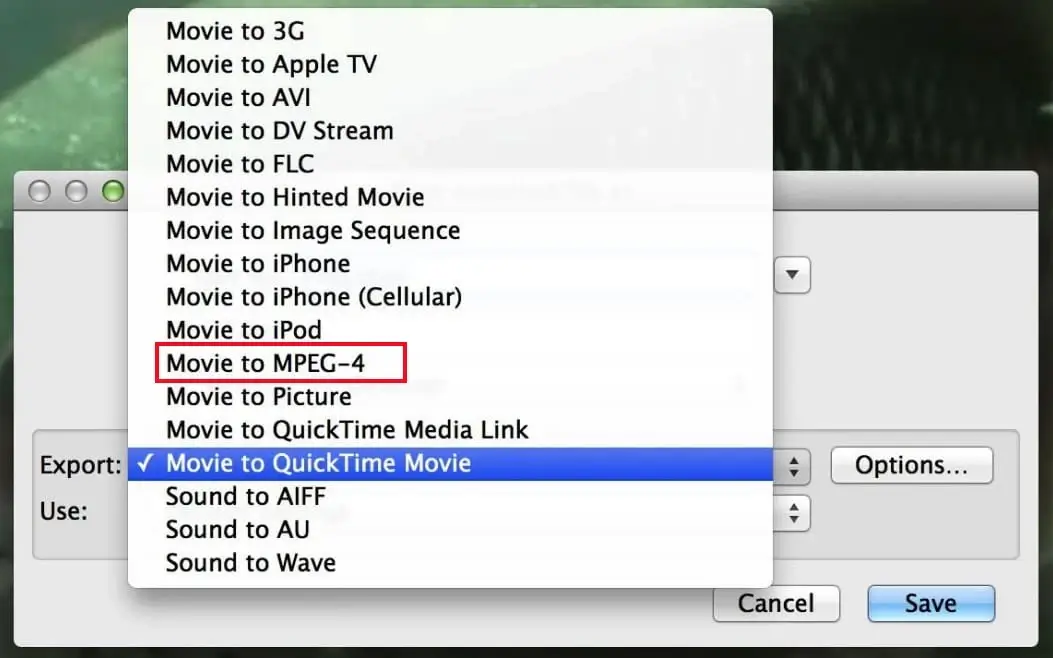 ✨For your reference
---
How to Turn AVI into MP4 Without VLC Online
Is there a way to convert AVI to MP4 without limits on any platform? The answer is affirmative. A free online video converter online will assist you in exporting your AVI videos to MP4 files effortlessly and instantly when internet access is available. Here, please take a look at WorkinTool Online AVI-to-MP4 Converter.
This is a free AVI-to-MP4 conversion solution provider. Equipped with a lightweight interface, even non-tech-savvy users will find it convenient to operate. Besides, it boasts a smooth conversion process, which takes approximately three steps to transfer your AVI files to MP4 videos. You shouldn't miss it for the following reasons:
| | | |
| --- | --- | --- |
| ✨Easy to use | ✨Entirely Free | ✨No intrusive watermark |
| ✨Secure and virus-free | ✨Batch conversion | ✨High-quality output |
📕How to turn AVI into MP4 Online via WorkinTool online AVI-to-MP4 Converter?
1). Open the website of the converter and then click the green + button to upload your .avi files.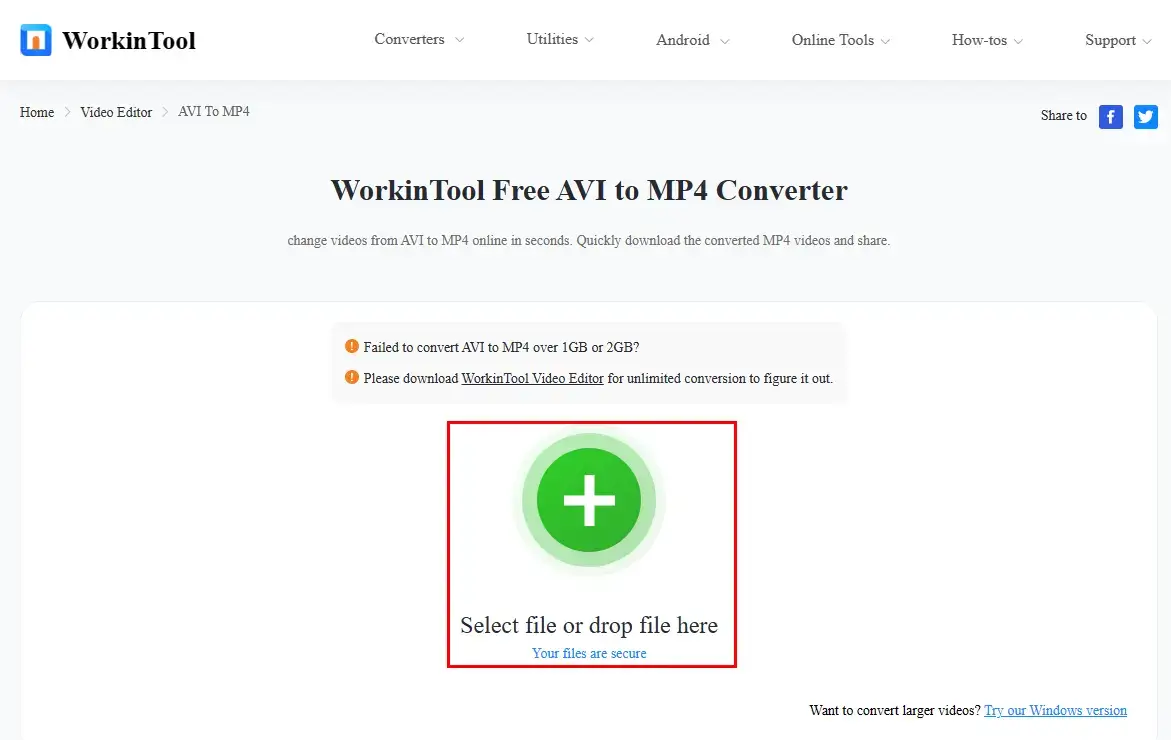 2). Hit Convert when your AVI videos are uploaded. Click on the + button to import more if you want to.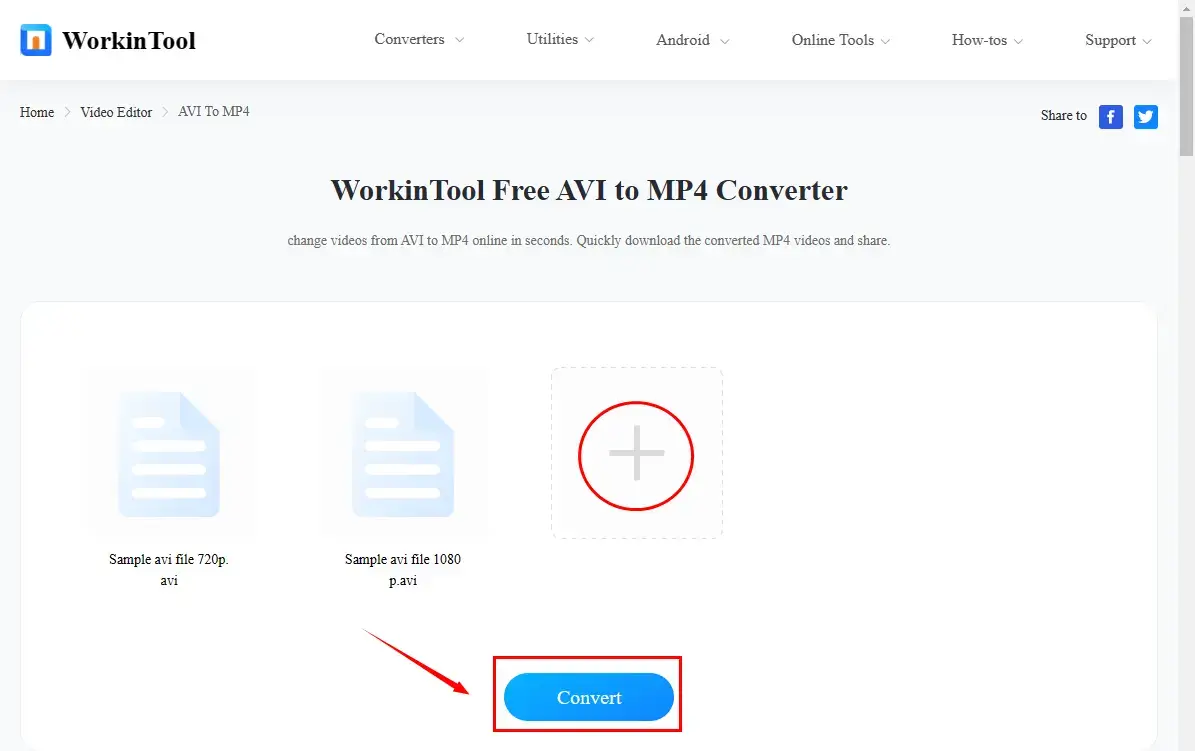 3). Press Download to export your converted videos.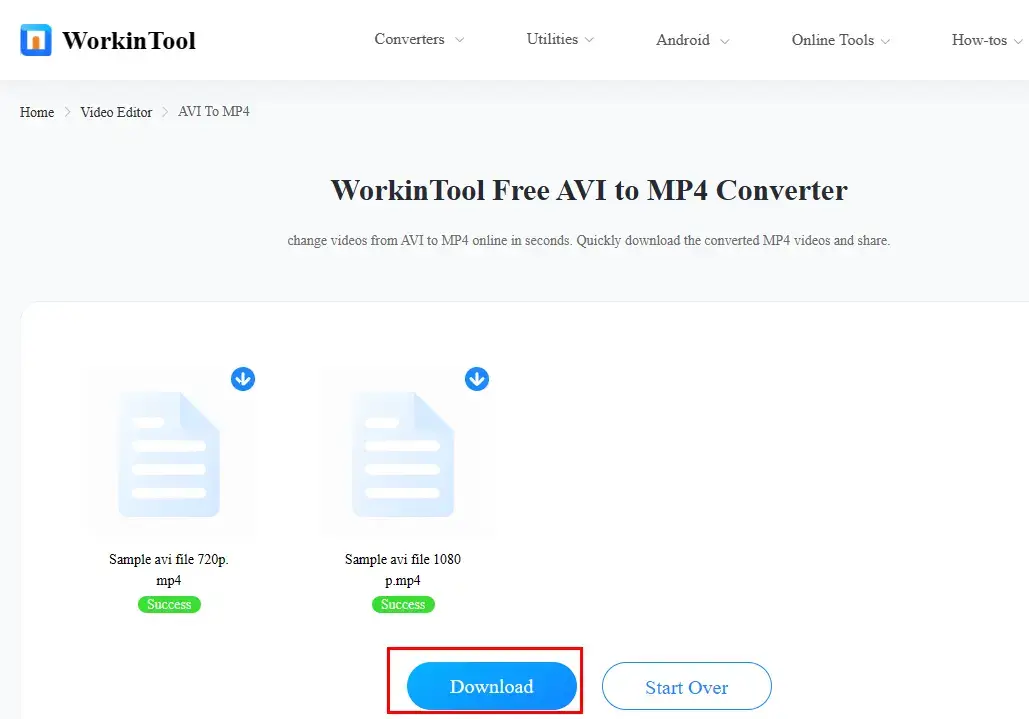 (Select Start Over to re-upload and re-convert your new AVI videos.) 
📢PS: Want to convert multi-formatted videos to .mp4 online? Please try WorkinTool Online Video Converter.   
🔔You can enjoy the smooth conversion of the four videos altogether only in WorkinTool online AVI-to-MP4 converter. If you plan to convert more videos, please download the desktop version: WorkinTool VidClipper.
✨For your reference
---
Additional Words for AVI-to-MP4 Conversion
🥁How to Convert AVI to MP4 with VLC Media Player?
VLC media player is still a widely-recognized tool. It is a practical media player and editor compatible with various operating systems. Therefore, you can depend on it to meet your request for AVI-to-MP4 If your first choice, please read the following instructions carefully:
 ✅How to Change AVI to MP4 with VLC
1. Open VLC media play and then go to Media > Convert/Save…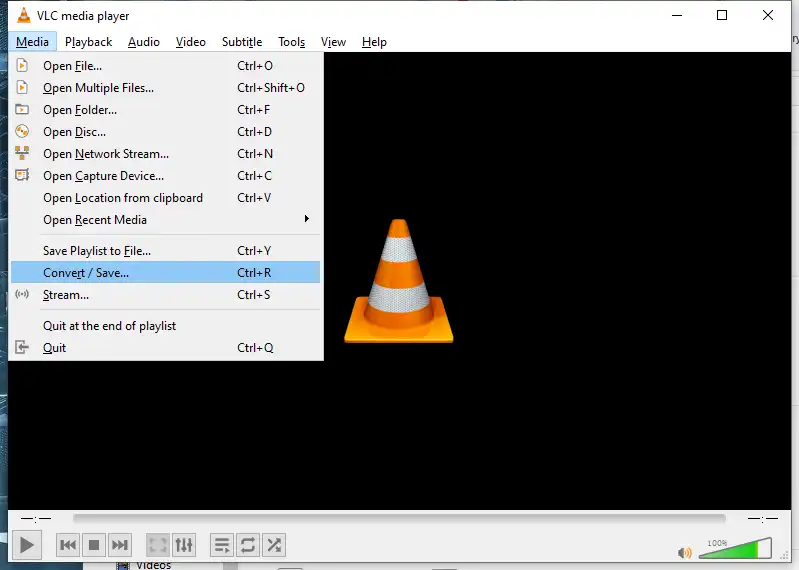 2. Then click "+ Add" to pick your target AVI videos. Still "Convert/ Save".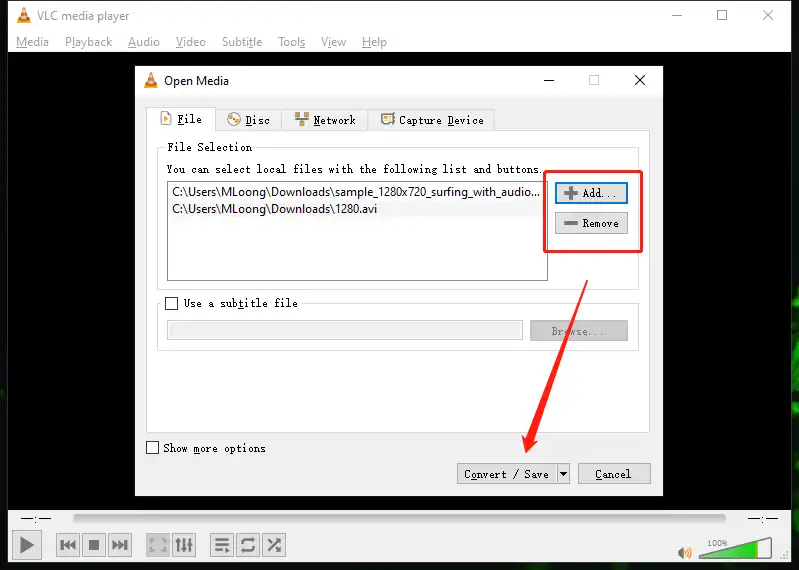 3. Settings > Profile > Video – H. 264 + MP3 (MP4).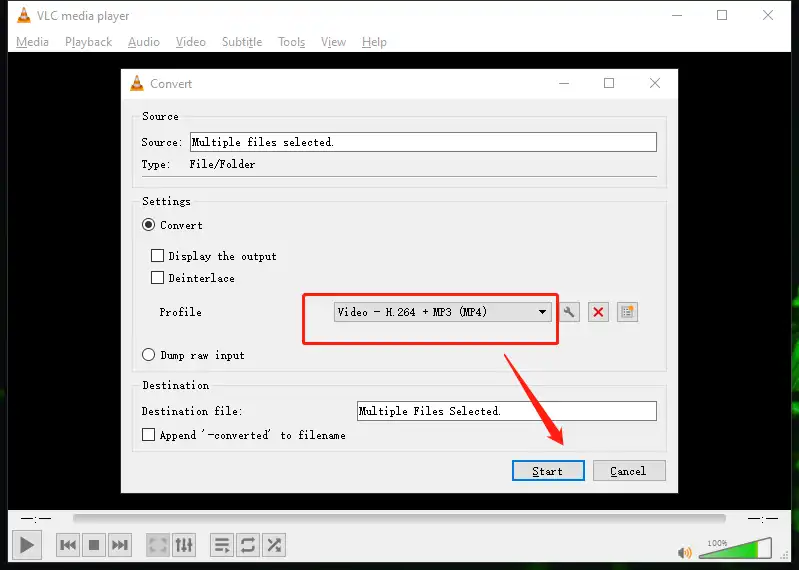 4. Then hit Start to get them converted. You can check the outcomes in the set folder.
🙋‍♂️Opinion: AVI-to-MP4 conversion is convenient in VLC media player. Additionally, it is reputed for its multiple useful video settings inside it. Also, it allows you to convert your AVI files into MP4 videos in batches. However, it sometimes shuns people away as a result of its old-fashioned UI design and complex interface. Moreover, the conversion feature is hidden inside its File menu, which takes time to locate it.
---
More Words
After our thorough details on how to convert AVI to MP4 without VLC on PC, hopefully, you have been aware of something about the methods we have mentioned above.  Just remember, it is not hard to have the video format converted; what's hard is if you have the patience and attention to get it into the right format. And, of course, the right tool is also important. That's why we introduced several methods to satisfy the need for conversion.
Now, it is time for you to try to convert AVI to MP4 yourself. I promise you that it is a true star when you move the first step. Just go with it and it will follow.