How to Convert AVI to MP4 on Windows [2023 Free Tutorial]
I know that there are tons of software that can convert video format. But you don't know if they are safe or not. And it would be such a waste if you spend a lot of your time trying them one by one. That's why I'm going to give the straight answer to how to convert AVI to MP4. And that is using WorkinTool Video Editor – VidClipper. With it, you can convert your video to your favorite MP4 without losing the quality of the original video. It also supports batch conversion. Moreover, it is totally free with all the functions. Don't wait and experience it now.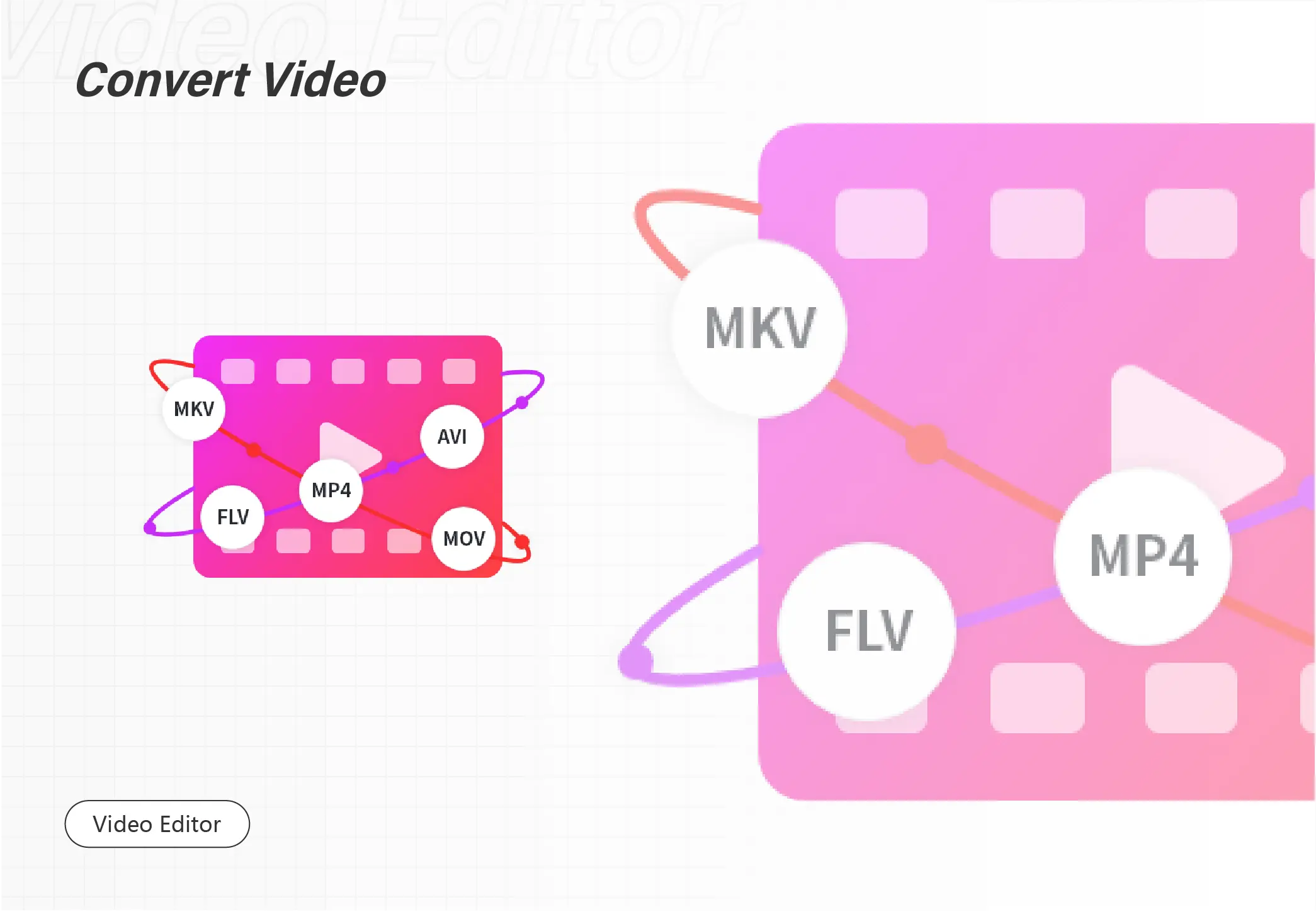 🎉 How to Convert AVI to MP4
Even though it is already 2023, there are still some popular media players or portable devices like iPhone or iPod, that doesn't support the AVI format play. Most of the case is because that AVI videos usually have a larger size and are hard to be compressed. MP4, on the other hand, also as the multimedia container files, has always been the first choice when considering video formats. And that is why we would discuss the topic of how to convert AVI to MP4. 
---
How to Convert AVI to MP4 – Free Way
However, as I said, it is already 2023. With various online video converters all over the Internet, if you want to find a great tool that is both convenient and free at the same time, it is more like looking for a needle in a bundle of hay. But it is not likely to be impossible. Lucky you, my friend. Here in this post, you will get to explore the very powerful WorkinTool Video Editor – VidClipper.
In general, video in AVI takes up a lot more space than MP4 for the same resolution video. VidClipper, however, can convert an AVI file to MP4 without losing the original video resolution, bit rate, and duration. It is already a very excellent effect of a conversion feature. And there is more. This Video Editor software also supports a bitch conversion feature. So, if you folks have tons of AVI files piling up to be converted, just bring them in. I'm sure they will be handled properly. And most importantly, it is currently free of charge for all the built-in functions. You can just see it as a simple tool that can make your digital life easier.
---
🥁 The Simplest Steps to Get AVI to MP4
1. Go open Video Converter when you have downloaded and installed it on your computer.
(the Video Converter is one of the many tools that this video editor can use.)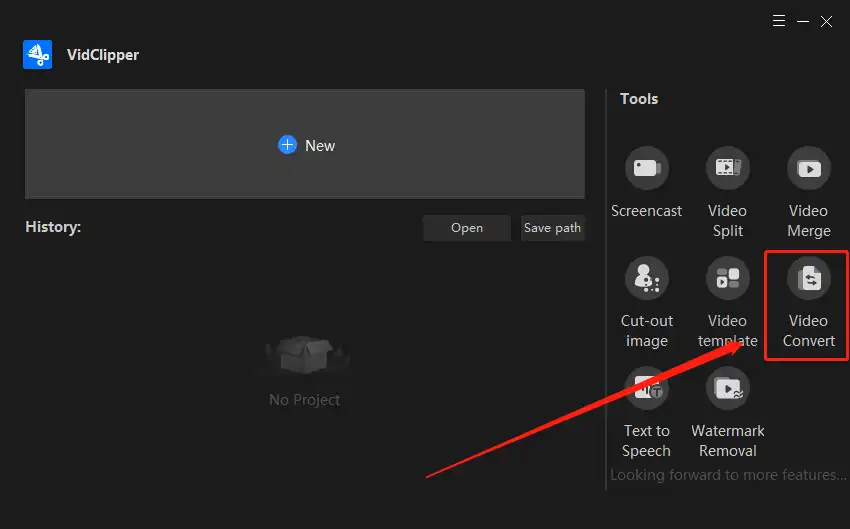 2. Then you need to put your AVI video files into this converting page. You are allowed to put a single file or multiple files. It won't affect the ultimate result.
In fact, every AVI video will have a "Convert now" option at the end of the conversion page, users can decide if they want to convert them by the order of their preference or just to convert them directly.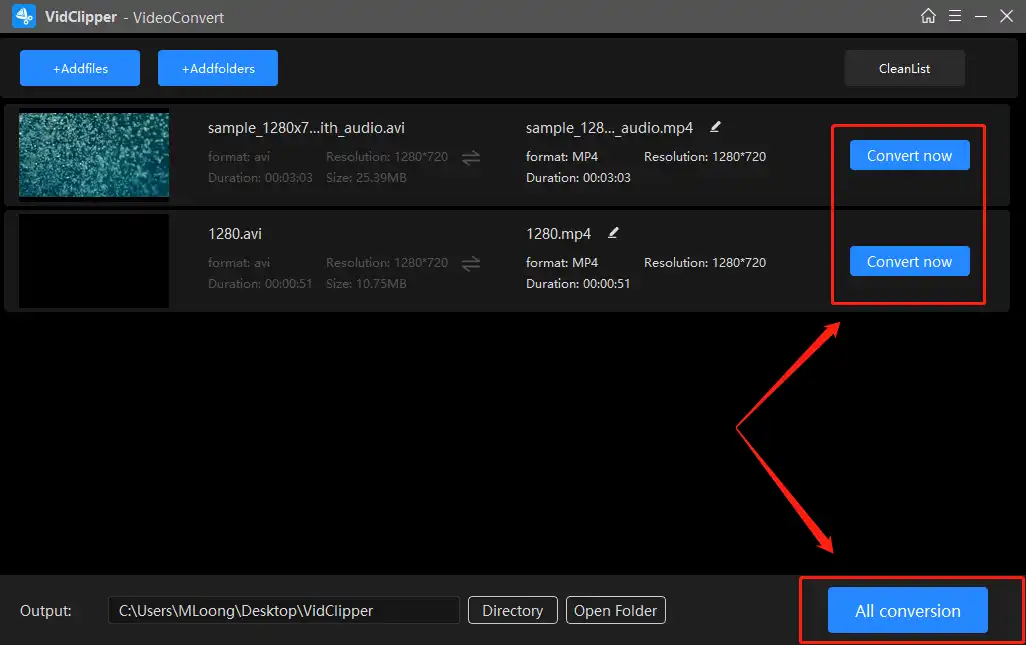 3.  Next is to convert your video. You will need to wait a few seconds and then the "Convert now" becomes to be other three different buttons. You can click the Play or Open folder to check the converted video. If you choose to add to the footage, your video will be transferred to the background as the video material for editing. It will facilitate the video editing process if there is a need.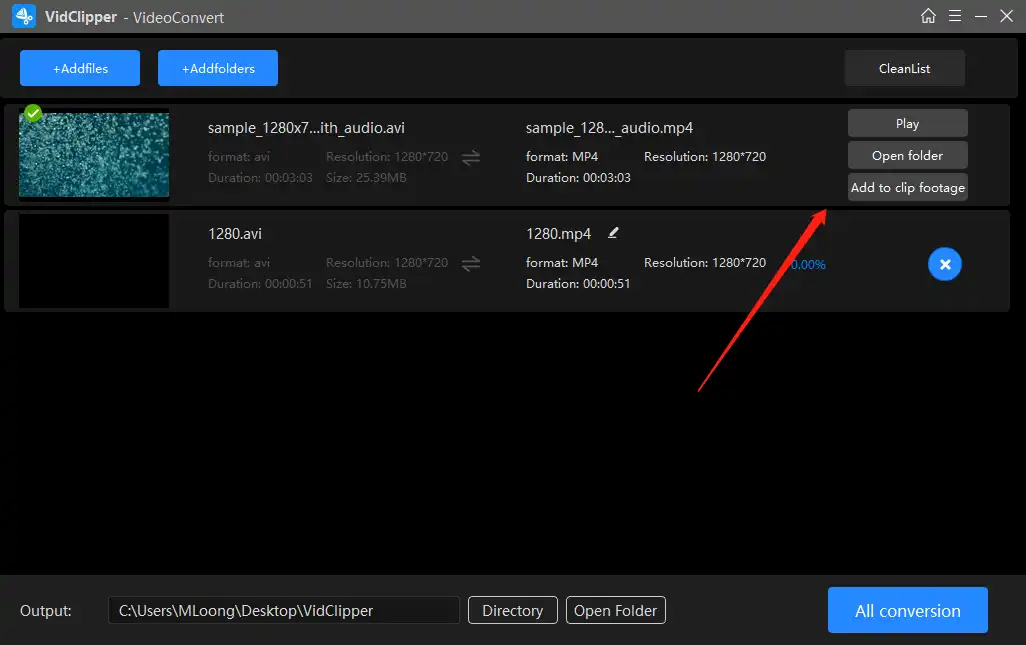 📣 Notice: 
Let's take a look at this comparison of the same video file in AVI and MP4 formats. You will see that the video in AVI format will take more space than that in MP4 format. And the original resolution will remain the same. So, essentially converting to MP4 also compresses the file size.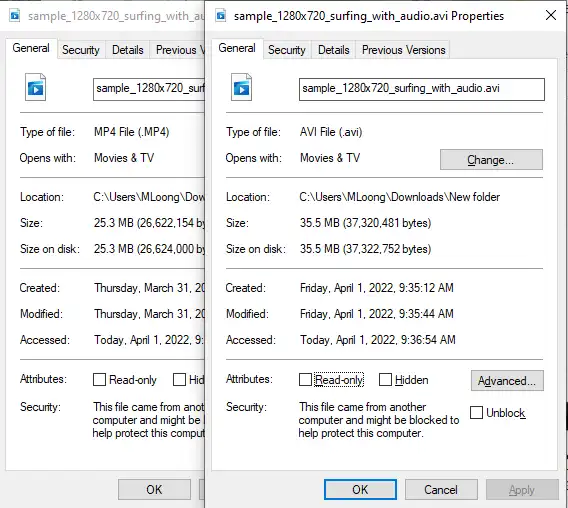 ✨ Why Choose WorkinTool Video Editor – VidClipper
NO Extra Charge for Function: All the built-in functions are free to use without any registration, limits, or anything like that.
User-friendly Interface: It has the clearest and easiest interface and instructions for any user, to begin with.
Complete Video Editing Features: WorkinTool Video Editor is equipped with multiple functions like editing videos from the beginning, screen recording, convert OGG to MP3.
Batch Conversion Supported: Users have the choice to decide if they want to convert one by one or convert several files at the same time.
---
How to Turn AVI to MP4 – Alternative Solution
However, VidClipper is not the only tool that you can use. Actually, the VLC media player, the famous multimedia player is also capable of converting AVI to MP4. I have to warn you that, it could work, but the conversion function is hidden deep in the setting bar. So it's not easy to find and apply it if you're new to it.
🥁 The Alternative Solution to Convert AVI to MP4
1. Open VLC media play and go Media > Convert/Save…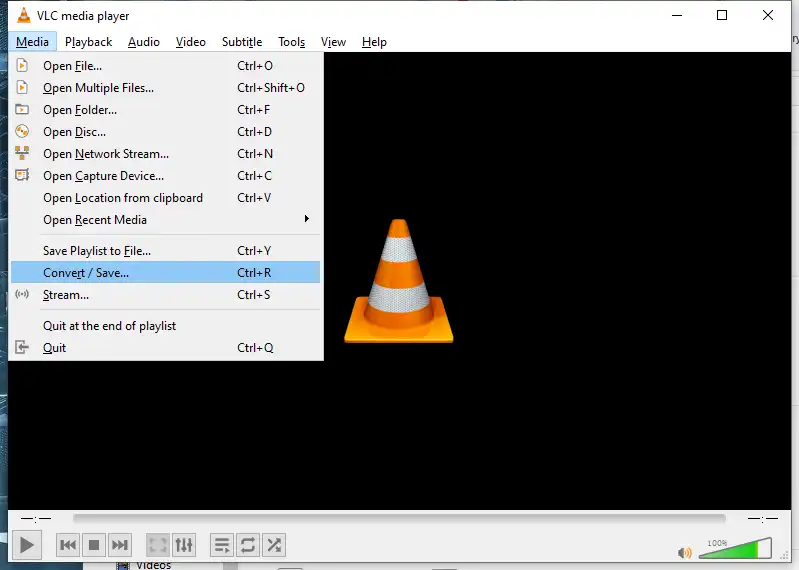 2. Then click "+ Add" to pick your target AVI videos. Still "Convert/ Save".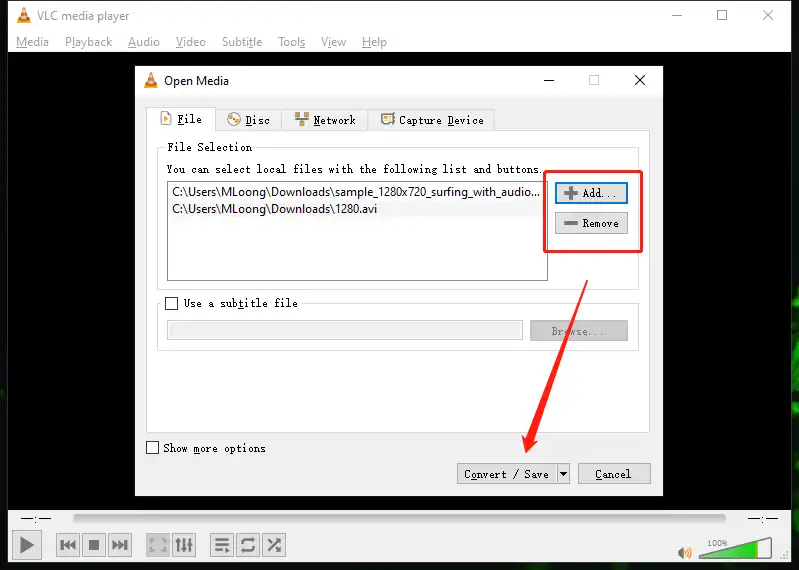 3. Settings > Profile > Video – H. 264 + MP3 (MP4).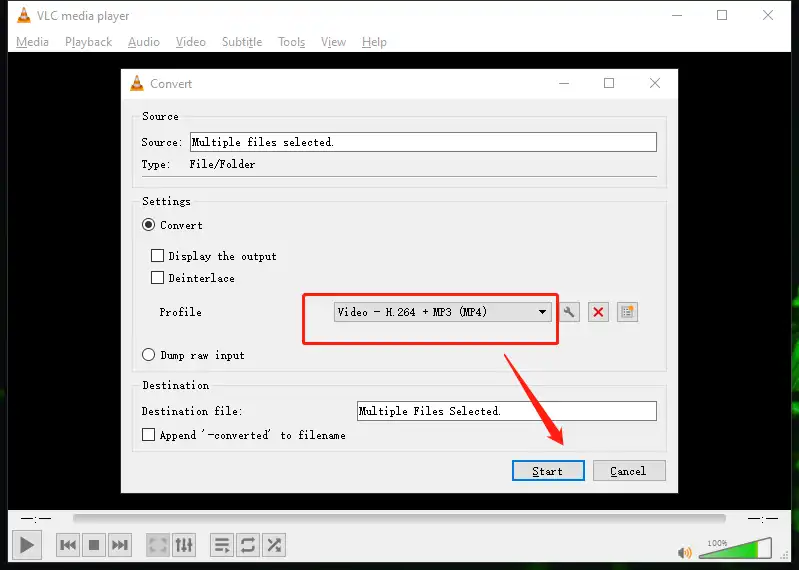 4. Last, hit "Start" to get them converted. You can check the result in the saving folder.
---
Something You Should Know Before Converting
💡 What is AVI?
AVI format is a comprehensive container for both audio and video data. It was first introduced by Microsoft and was designed to be an early cross-platform, interlaced format for audio and video. But after version iteration, it also gradually exposed its weakness of being too large in size and difficult to compress the characteristics.
💡 What is MP4?
However, MP4, as a compression coding standard for audio and video information, contains most of the functions of MPEG-1 and MPEG-2 and the advantages of other formats. Therefore, these features make it quickly become the most popular video format on nearly all devices including iPhone and A
💡 Why Should You Convert AVI to MP4?
The main reasons focus on the following two parts:
AVI format has weaker compatibility than MP4, which leads to the result that some media players might have difficulty playing them.
AVI files usually have a larger size compared with MP4 files when storing them on devices.
---
More to Share
After our thorough details on this how to convert AVI to MP4 guide, hopefully, you have known something about the methods we have mentioned above.  Just remember, it is not hard to have the video format converted, what's hard is if you have the patience and attention to get it into the right format. And, of course, the right tool is also important. That's why we introduce two freeware that can satisfy the need for conversion.
Now, it is time for you to try to convert AVI to MP4 yourself. I promise you that it is a true star when you move the first step. Just go with it and it will follow.