How to Put a Filter on a Video on Windows, Anroid, and iOS
Want to put a filter to your video? WorkinTool VidClipper provides you with 60 free video filters and 170+ free video special effects. Split screen filters, color filters and other advanced filters are available here. Free download it to make your video vivid.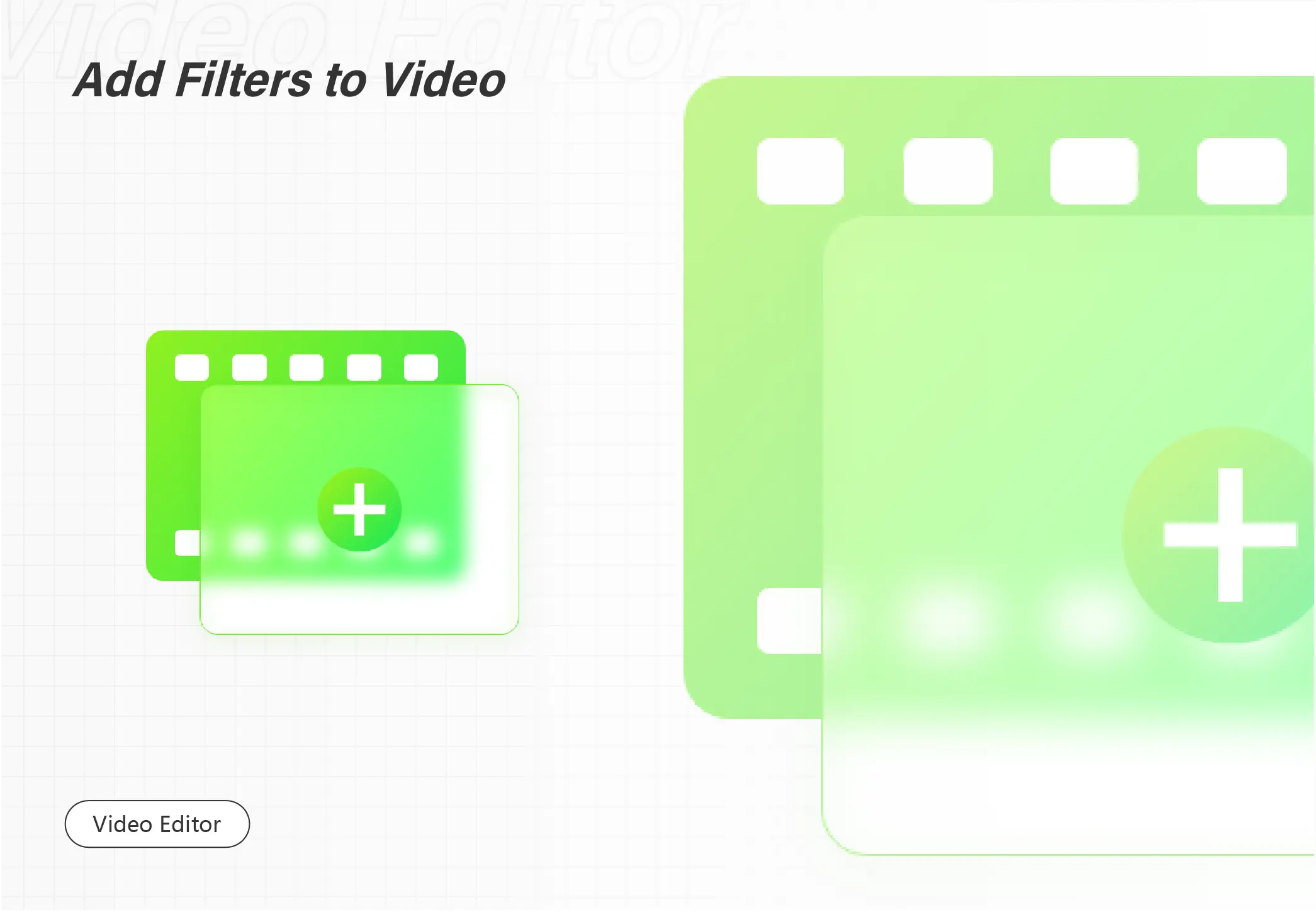 How to Put a Filter on a Video on Windows, Android, and iOS for Free
Nowadays, more and more people love to shoot videos to record their lives, then send the captured videos to YouTube, Instagram, Facebook, and other platforms. However, sometimes, you will find that the scenes taken by the original camera of the mobile phone are not as delicate as cameras take. Then you may need to add some filters to make the video textured. In this guide, I'll show you step-by-step tutorials on how to put a filter on a video for Free on Windows, Android, and iOS systems. Come and check it out if you are looking for related instructions.
How to Add Filters to Videos for Free on Windows
Select Video Filters in WorkinTool VidClipper
WorkinTool VidClipper is a powerful video editor compatible with the Windows system. All functions and elements in it are entirely free to use. It provides 60+ video filters, 170+ special effects, and 70+ animations for all users to access. Commonly used filters, like black and white, gray, vintage, food, nature, rainbow, snow effects, etc. are available in it. Moreover, with it, you can set up the duration you want to put the filter on. In addition, you can choose to output the edited video in HD resolution and multiple video formats for different platforms are optional. Nearly all video formats are compatible with it. And it can output the edited one to commonly used MP4, MOV, AVI, MKV, GIF, etc.
Main Filters in WorkinTool VidClipper
| | |
| --- | --- |
| Split screen filters | 2-screen, 3-screen, 4-screen, 6-screen, 9-screen |
| color filter | black and white, grey, blue, food filter, portrait filter, vintage |
| special effect filter | distort, shake, snowflate, squid, zoom in, shadow |
Reasons to Have It
All video filters are free to use without limits
Supports almost all video formats
Output Video in high resolution
No restrictions on the uploaded file size
Provides various video editing features
Free of ads throughout the oprations
Reasons to Decline It
Accesible on the Windows system only
Narrowed features in one user interface
How to put a filter on a video with WorkinTool VidClipper
Step1. Run the WorkinTool VidClipper. Click + New Project to post produce videos.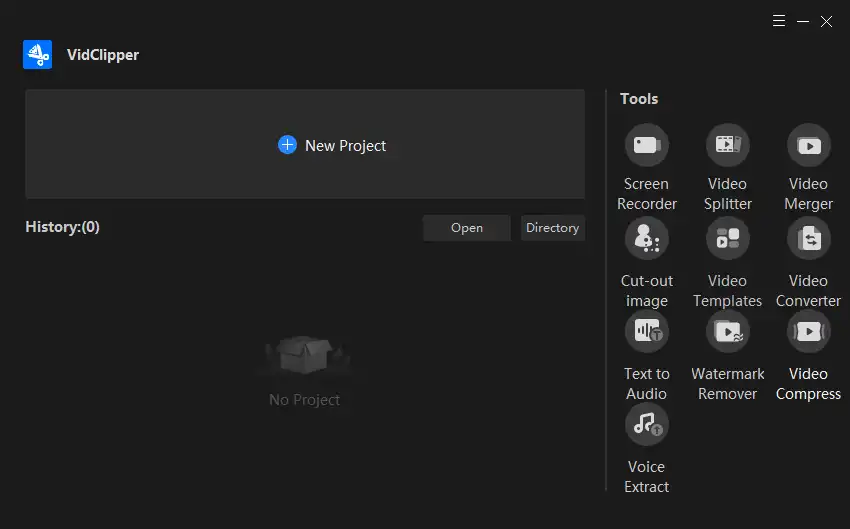 Step2. Import your video from the folder or drag and drop it. Press the add button to put the video on the video track.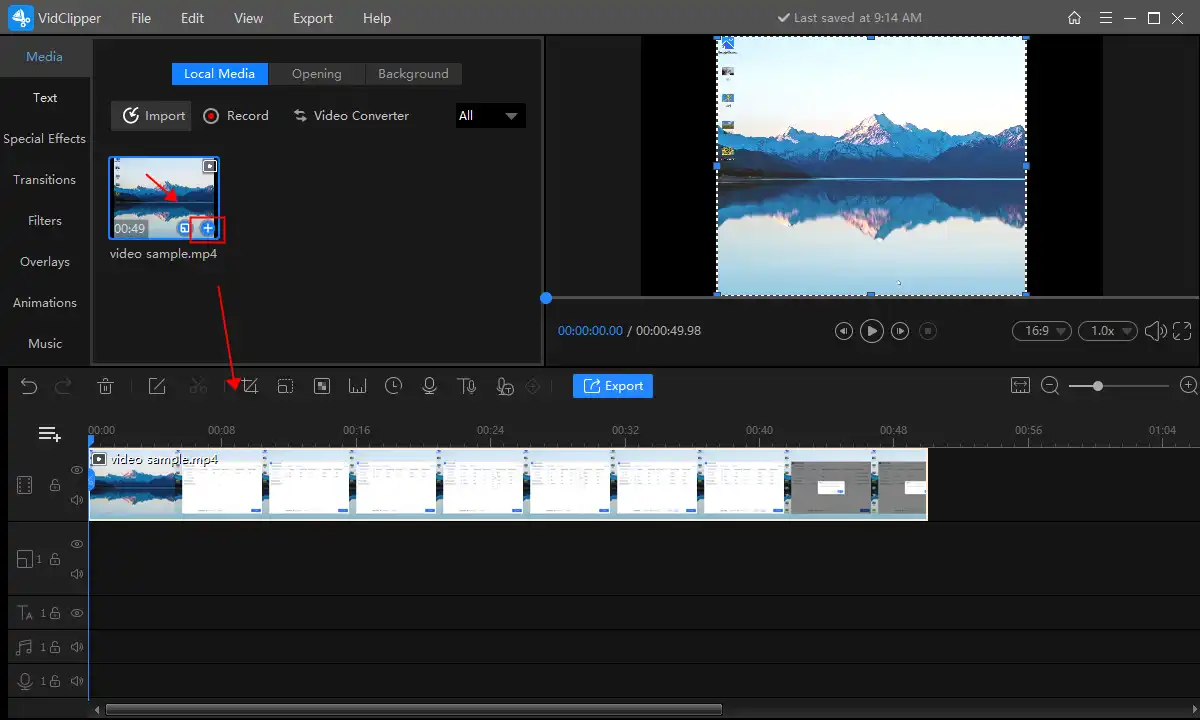 Step3. Select Filter on the sidebar and pick a filter you want to add. Then click the play button to preview the effect.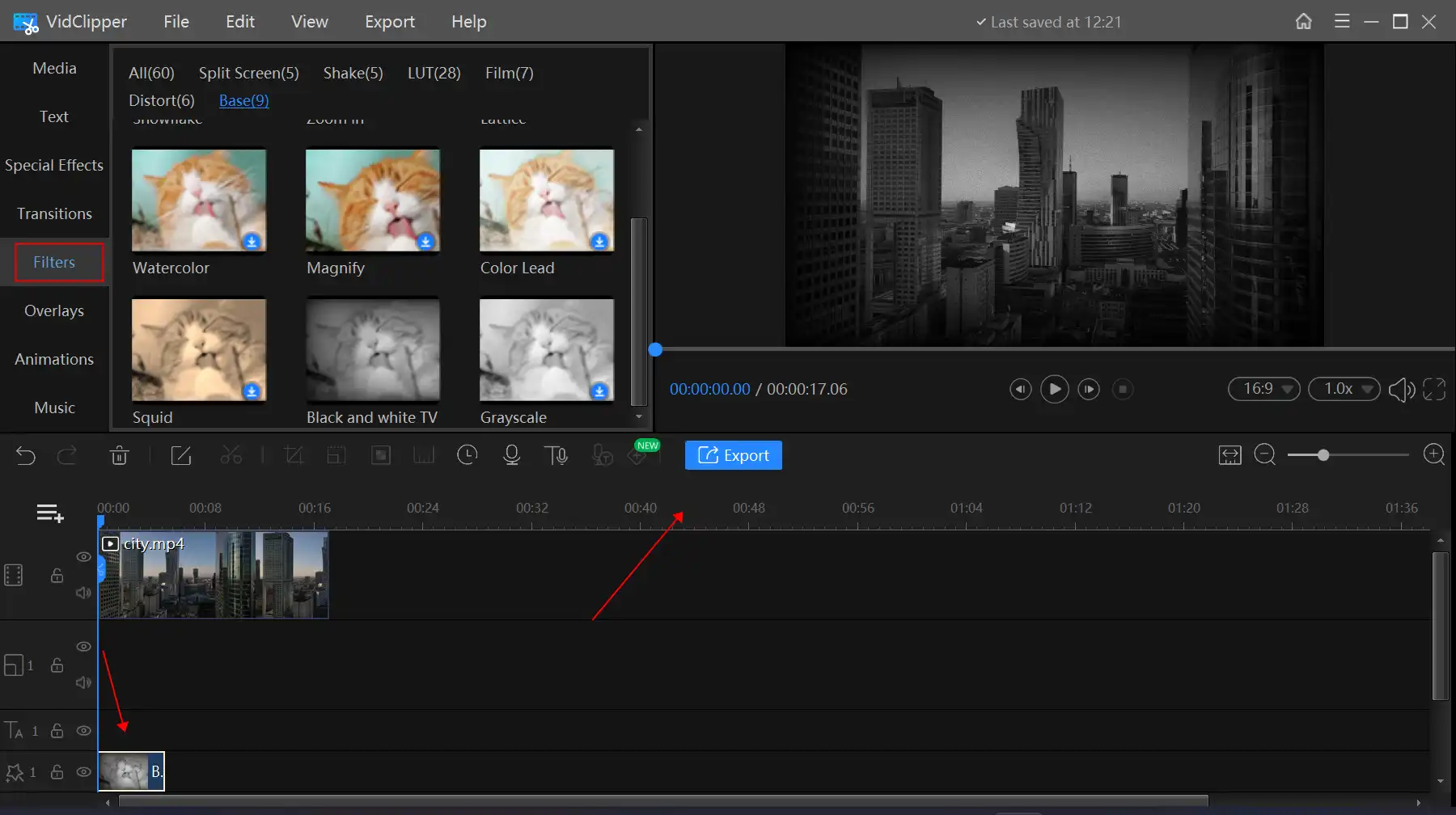 Step4. Click the Export button to save the edited video. You can determine the video clarity, location, and format in it.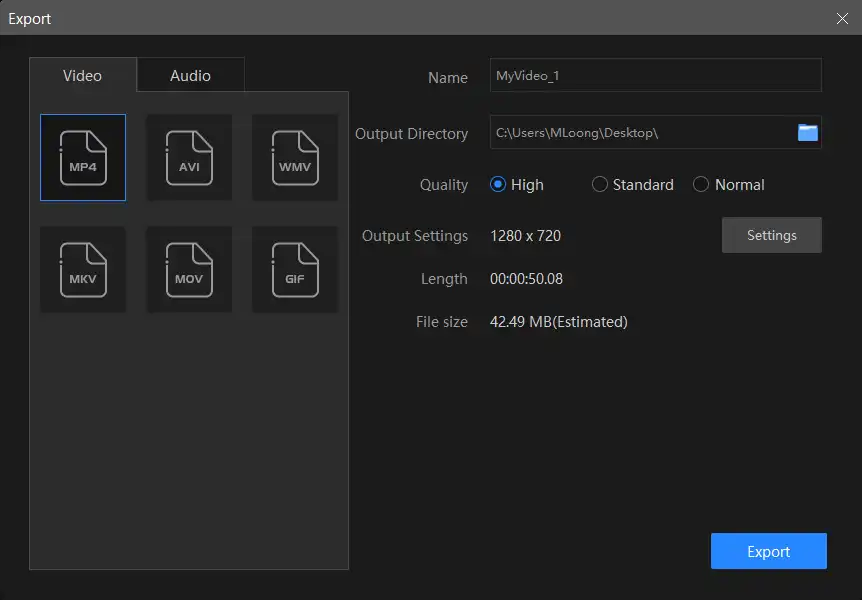 Commonly Asked Questions
How can I add different filters to the same video
You can elect the video part that you want to add the filter. Just, drag the both sides of the filter duration in the timeline. Then you can add other filters to other video parts as you like.
Will the filter affect the video clarity?
Definitely not. Video filters will only change the visual experience. It won't take any bad toll on the video clarity. Not only that, with WorkinTool VidClipper, you can select to export the video in high resolution.
Other Video Editing Tools in WorkinTool
How to Put a Filter on a Video on Android
Mobile phones are now equipped with inbuilt editors in the photo album that can help you put a filter on a video. But in comparasion, it offers fewer filter template than professional apps. Generally, it will provide nearly ten basic filters for users to select. And also, it can only add a filter throughout a video. The video filters style is relatively simple. Literally, there are only some color filters that are optional. Need more advanced filters, you may resort to some video or photo editing applications.
How to add filters to videos on Android mobile phones.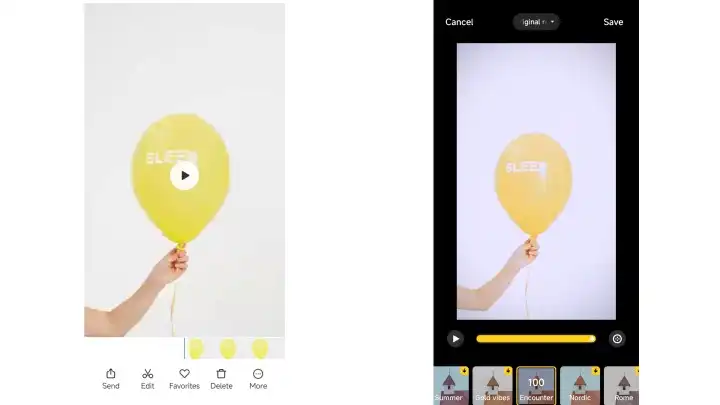 Step1. Open the photo album on your mobile phone and select the target video.
Step2. Choose the Filter tool and pick one to put on your file. Then check the result.
Step3. Press the save button to preserve the edited video.
How to Filter a Video on iPhones
Same to some Android mobile phones. iPhone also offers several free video filters and effects for iOS users. Also, you can only obtain some color filters like black and white, cold color, warm color, etc. in the iPhone Photos. If you just searching for color filter, it is a great choice.
Video Filters on iPhone Photos
| | | |
| --- | --- | --- |
| Vivid | Vivid Warm | Cool |
| Dramatic | Warm | Dramatic Cool |
| Mono | Silvertone | Noir |
How to put filters to videos on iOS phones or iPad.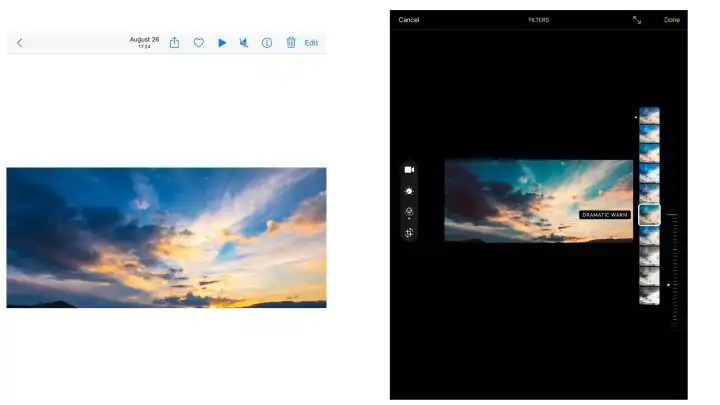 Step1. Open Photos in your iPhone. Then select Edit> Filter to add a video filter.
Step2. Paste Done to save the new video to your photo album.
Note: Except for the built-in video filters in iPhone, the video editing application iMovie can also help you put a filter on a video. Relatively speaking, it is more helpful if you need to add some advanced filters to your video. Developed by Apple, it is trustworthy and authoritative. And it also contains more powerful video editing features than the Photos does. You can get and install it in the Apple Store.
Main Filters in iMovie
| | | |
| --- | --- | --- |
| Analog | Balck and white | Blue |
| Vintage | Vibrant | Warm |
| Noir | Comic | Ink |
Wrapping Up 
In this article, I have mainly explained how to put a filter to a video without any cost. Tools for Windows, Android and iOS are introduced here. Generally, some video post-editing tools and some inbuilt photo editing services can figure this issue out. But in comparision, professional video editing software, like WorkinTool VidClipper provides more options for users. Suppose you need some special filters to make your video delicate, then the latter is recommended.
Products Reviews:
TrustScore
4
|
323
reviews