How to Recover Deleted Movies on PC and Mobile
Deleted favorite movies by mistake? Don't be disheartened. You can recover the deleted movies with WorkinTool Data Recovery.
🎉Free version to recover deleted movies
🎉Quick and deep scan hard drives
🎉Supports recovering various video formats
🎉Batch Recover movies with one click
🎉High data recovery success rate
How to Recover Deleted Movies on PC and Mobile
When watching movies, TV series, etc., on the computer or mobile phone, as soon as we encounter network buffering or what causes the viewing feeling to be not very good, we will consider downloading this video, and the downloaded video can be watched smoothly. However, as more and more video files are saved, it is necessary to clean them up in time to improve the speed of use of the device, which has led to the problem that some essential video files are accidentally deleted. So, how to recover deleted movies? Is there an effective way to retrieve those favorite movies from the computer and mobile? You are on the right page if you are also wondering about these questions. Keep reading to obtain the answer.
How to Recover Deleted Movies on Windows
1. Check the Windows Recycle Bin
To restore deleted video shows on Windows, you can first check the Recycle Bin on your PC. Typically, the deleted files will be first preserved in the Windows Recycle Bin. But if you remove the deleted movie from the Recycle Bin or empty the Recycle Bin, the file will be permanently deleted from your computer.
👀 To search for deleted files in your Recycle Bin, click the Recycle Bin on the desktop and search for the movie file name in the search bar. If the file still exists, right-click it and select Restore to recover it to your PC.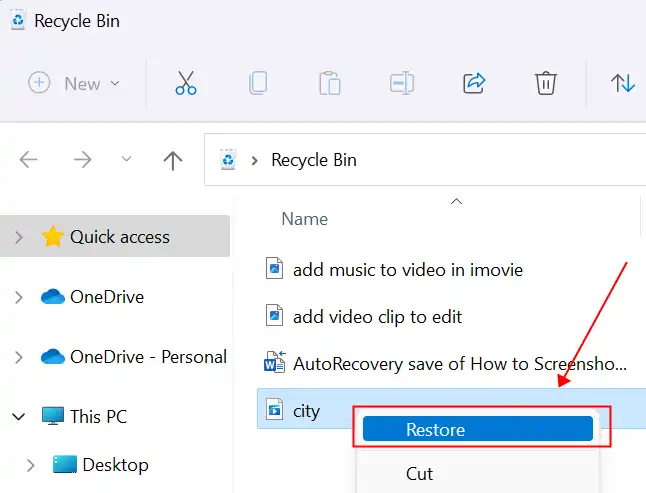 2. Recover with Data Recovery Software
Data recovery software is a good option for recovering permanently deleted movie videos. WorkinTool Data Recovery is one of the most professional video recovery software for the Windows system. It fulfills data recovery from internal and external hard disks, such as HDD, SSD, USB, SD card, etc. It supports the recovery of various video formats, including MP4, MOV, MKV, AVI, and more. The primary thing is that it fulfills a high data recovery success rate. This practical tool doesn't cost highly. Instead, it provides a free trial version, which can help you recover 500 MB of data without the cost. The retrieved movie will maintain high quality. You can download this data recovery software from the WorkinTool website below.
Best video recovery Solution for professionals and beginners

Free version to recover deleted movies

Easily restore deleted, lost, and formatted files

Quick and deep scan hard drives

Supports recovering various video formats

Batch Recover movies with one click

High data recovery success rate

Free of ads, watermarks, etc.
How to recover deleted movies with WorkinTool Data Recovery
Step1. Install the data recovery software from the WorkinTool official website. Launch the software and select Deletion Recovery on the first user interface.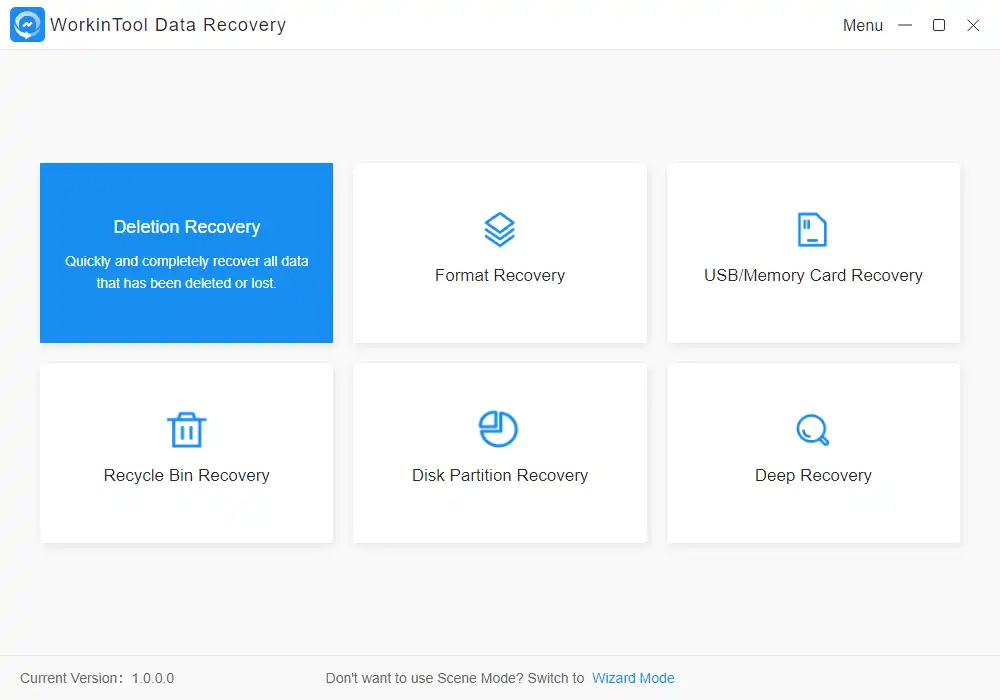 Step2. Select the hard disk you used to save the movie videos and paste the Scan button. Or you can choose to scan the Recycle Bin if you deleted the movie from the Recycle Bin.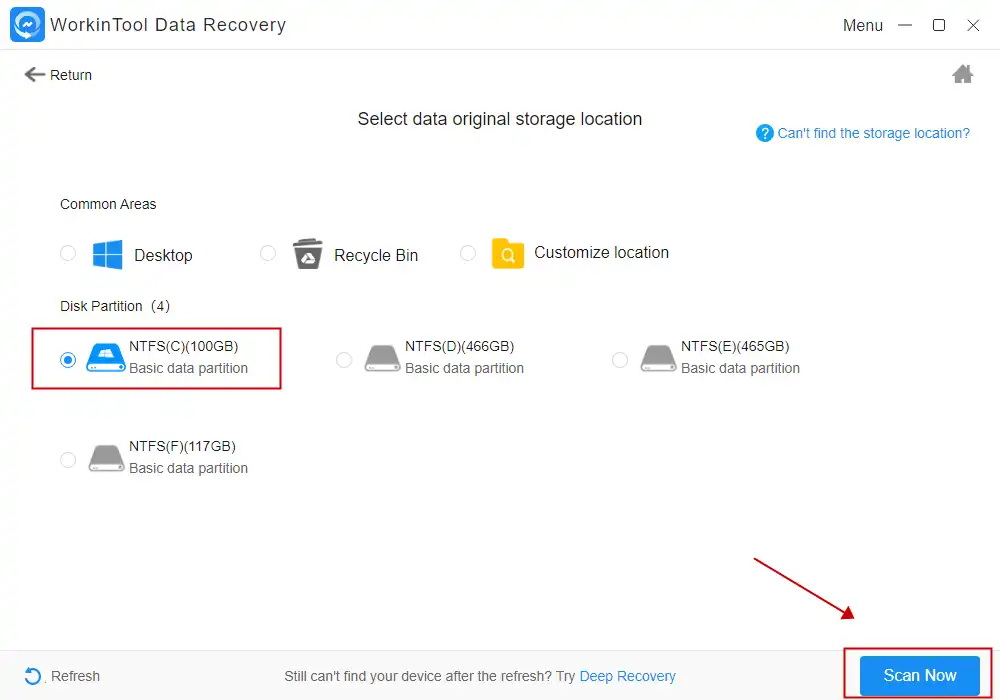 Step3. Filter the scanned videos by video type, size, deletion time, etc. Pick the target movie video and hit the Recover button. Then select a new save path to download the recovered video.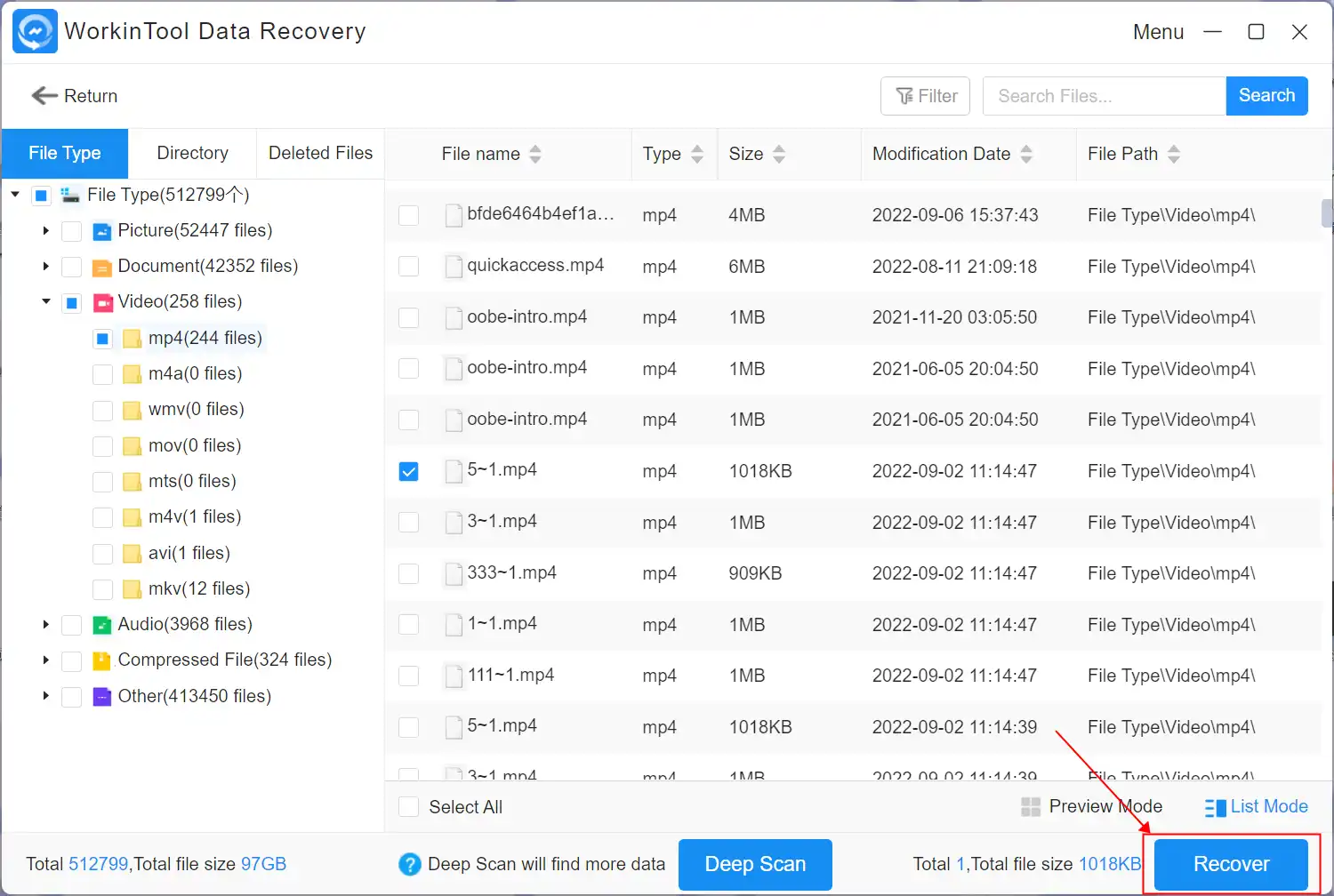 More Data Recovery Solutions for WorkinTool Data Recovery
How to Recover Deleted Movies on Mobile
When it comes to the best data recovery app for Android and iPhone, we'd like to recommend you this UltData. It is a handy application that can help you retrieve deleted and lost videos from your mobile phone. It offers a high success rate. And with its intuitive user interface, you can easily navigate to the deleted movie video within seconds. Its free version permits you to recover two videos for free. Want to recover more, you have to pay for its pro version. Check how to use this app to retrieve deleted files on Android and iPhone.
How to recover deleted movies on Android and iPhone with UltData
Step1. Install UltData from Google Play or App Store. Open the app and select Video as the file type you want to scan for.
Step2. Wait for the scanning process and select the video you want to recover.
Step3. Hit the Save button and download the recovered movie to your phone.
🔎 FAQs on Deleted Movie Recovery
🎨 Is it possible to recover deleted movies from a PC?
YES. Normally, you have a chance to recover deleted films from your computer. First, you can check whether you can recover movies from the Recycle Bin on your computer. If failed, try to use professional data recovery software to do that.
🎨 How to scan a hard disk drive for deleted movies?
Data recovery software, like WorkinTool Data Recovery, can easily scan the hard disk drive and find the deleted movies in it. After scanning, you can retrieve the deleted files.
🎨 What is the best way to recover deleted movies from a computer?
To recover deleted movie videos from your computer, the most direct way is to search for the Recycle Bin. If there is not, install a data recovery tool. However, most data recovery software costs highly. You'd better choose the one with a free trial version.
Wrapping Up
In daily life, one of the pastimes and entertainment is watching movies and TV series. And we often choose to download high-quality film videos for easy viewing. If you delete your favorite movie videos by mistake, don't worry. With the above methods, you can easily recover deleted movies from computer or phone. Try these data recovery tools with free trial versions. Hope you succeed in getting back your lost movies.