How to Compress Video for Instagram Story and IGTV FREE
Though Instagram has its automatic compression feature. It is much unlikely to compress in the way you want. And normally failed when uploading videos. So, it's better for you to compress video for Instagram before uploading it to the platform. Well, in this post, we have covered three different but equally wonderful methods to help you get it done. The best of them all is to use WorkinTool File Compressor. It is a professional compressing software. The built-in compression allows the user to customize the various video parameters. The compression quality is guaranteed. Most importantly, the software provides a long-term free trial to compress image files within 200 KB and videos within 2 MB. Come on, give it a try.
Compress Video for Instagram Story and IGTV FREE
If you were to ask what the greatest invention of the millennium was, you'd probably get Instagram for the answer. Indeed. Instagram has given us so many beautiful memories, especially during the ravages of this COVID-19. There you get to check and share plenty of interesting videos and photos of your homies and online influencers. But the function to upload videos often goes awry. Do you know if it will compress video for Instagram you know? Especially when you upload a large video, normally in the case that Instagram will automatically compress videos that are larger than the standard size for uploading. But you have to understand that the compression algorithms that come with Instagram are a total disaster for modern HD videos.
Well, in order to save all your precious memories from the misery of Instagram automatic compression, how about compressing videos on your own this time? In this article, we will cover three different methods to help you compress video for Instagram. After this, you can get to know how to upload a lossless video to Instagram.
Instagram Video Compression Requirements
In fact, as long as you have the right tool to compress video for Instagram, adjusting video size is not as hard as you might think it to be. The good news is that there are plenty of video compression apps out there. Some are superior in quality, some are superior in price. No matter what kind of software you're about to use, here are a few things you need to know before starting:
| | | | |
| --- | --- | --- | --- |
| Video Format | Resolution | Bitrate | Frame rate |
| The most ideal format is MP4 (H.264+AAC). Instagram is the most compatible code for Instagram. It has a higher compression level than other formats. | We recommend you to use 720P, not higher than 1080P. Because the higher the resolution of a video it has, the bigger size it will remain. However, Instagram itself doesn't support HD videos. So, it's better not to be higher than 1080P. | Due to our experience and Instagram video rules, Bitrate is better at controlling in the range of 3Mbps-6Mbps. There is no need to use the maximum Instagram bitrate. | The suggested Frame rate is given to 30 FPS. Though a high frame rate can provide a smooth playing effect, a platform like Instagram should control it between 20-40 FPS. So, an average of 30 FPS is the most appropriate. |
---
The Best Tools to Compress Video for Instagram
If you are looking for a simple tool that specializes in compressing video for Instagram, WorkinTool File Compressor is definitely worth a place to recommend. It is a very mature and professional compressing software. You can use it to compress any image and video format. Apart from that, it also offers office file compression, such as Word, PDF, and PPT. More importantly, all its functions are providing a free trial right now.
For video compression, this tool provides different custom options for users to shrink video size. You can adjust the video features from resolution to bitrate. It even allows users to convert video to MP4 format while compressing. All these customized functions give the user complete control over how they want to compress their videos. Its main job is to reduce the video size with high quality so that human eyes cannot tell the differences.
🎓

Specific Steps Are as Follows
1. First, go to the Video Compressor section to upload your prepared videos. It's better if you upload multiple video files at once. This not only saves unnecessary repeat upload time but also facilitates the user to complete all the video file conversions.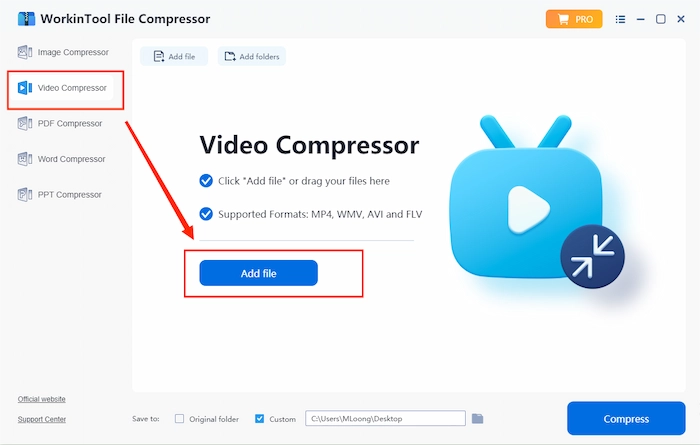 2. Then, it is time for you to adjust the video parameters on your own. If you still don't have any clue what to do. Please check the recommended list we have mentioned above for Instagram videos. Here, we follow the instructions to set those figures.
3. Then click the Compress button to begin the video compression.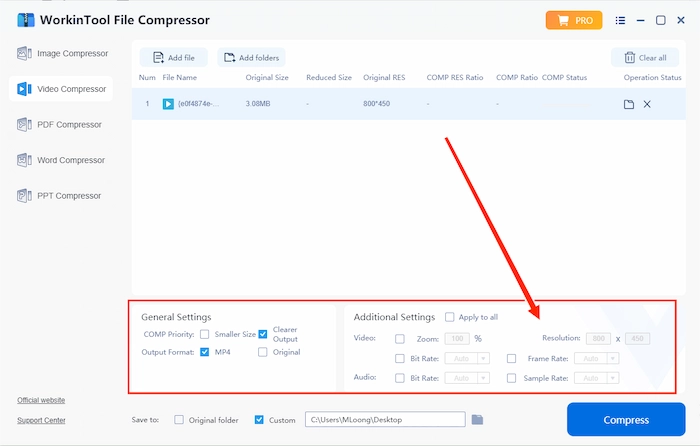 💡 Notice:
On the main compressing page, you can clearly view the status of your compressed videos. You can check the video sizes and resolutions before and after compression.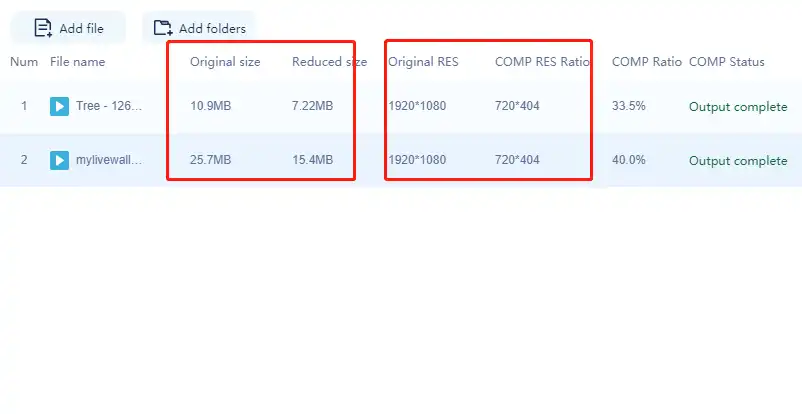 Why We Should Use WorkinTool File Compressor
Additional Software to Export Compressed Instagram Videos
Of course, in addition to professional video compression software, we also have a way to achieve the purpose of video compression. The media player is using the video compression feature in the media player. After our rigorous testing, we recommend that you use VLC Media Player here.
VLC Media Player is an open-source multimedia player. It is free to all users and compatible with most video formats that you can see on the market. It is very popular and wildly used among schools and companies. People usually use it to play video, but seldom have people known it has a hidden video compression function. Since this feature is hidden in the settings bar, the steps are quite verbose. It's hard to compress a video perfectly if you don't have the basics. Let's do a quick demonstration.
🎬

Here is How You Use It
1. Go Media > Convert / Save… on the home page.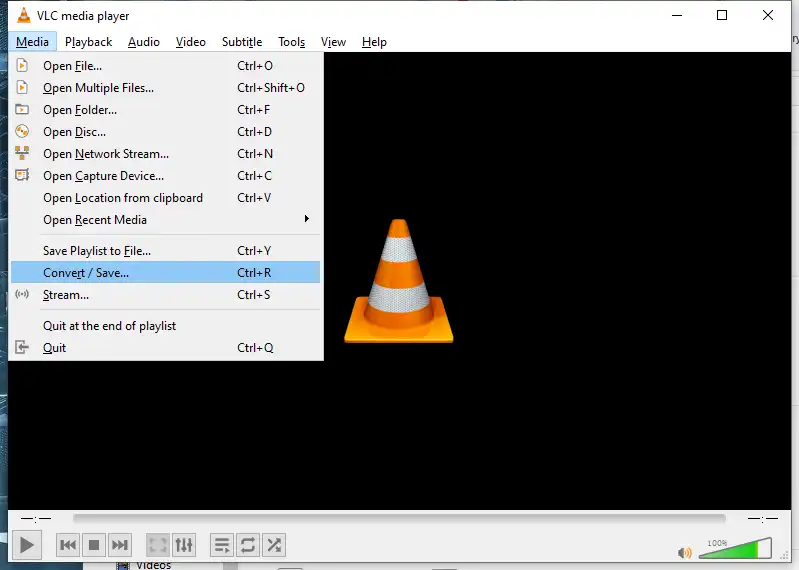 2. + Add... to input your videos, click Convert / Save.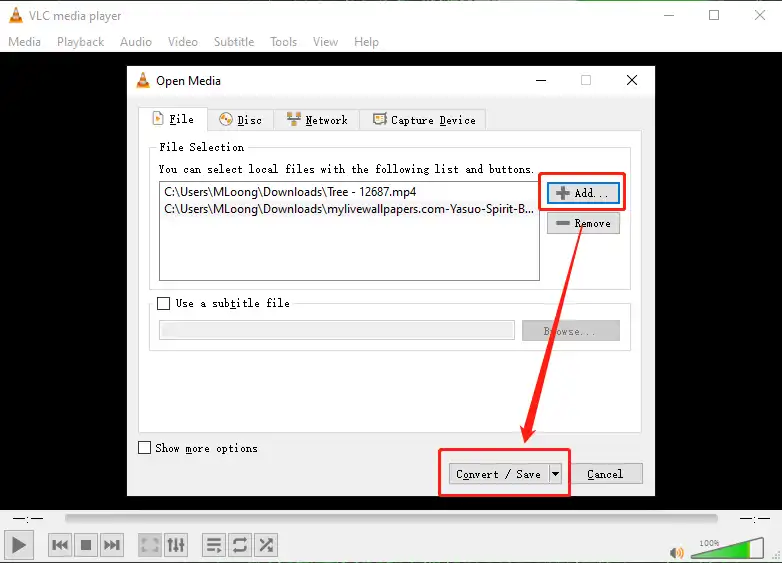 3. Select Videos – H.264 + MP3 (MP4), then click the wrench icon.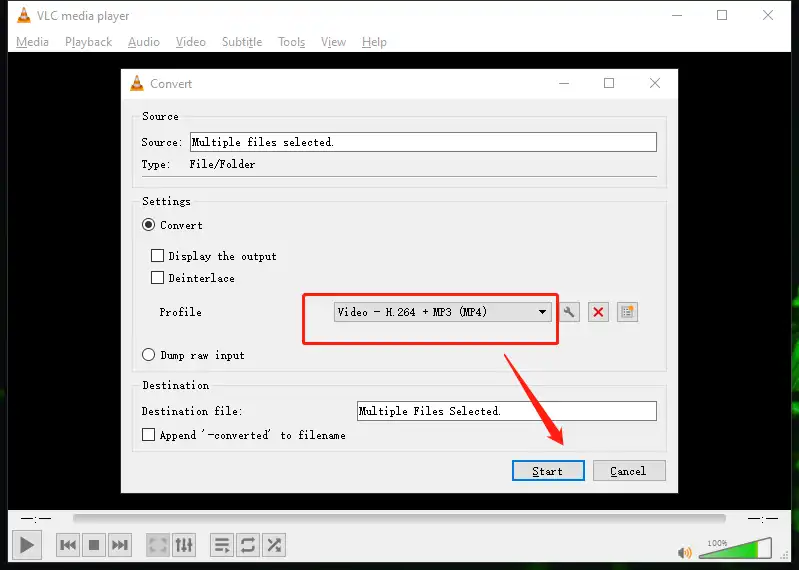 4. Adjust the video parameter in the Video codec section. Here you can modify the code, bitrate, quality, frame rate, resolution… If you don't know what to enter, please check the recommendation list for reference.
5. Lastly, tap Save to start the conversion.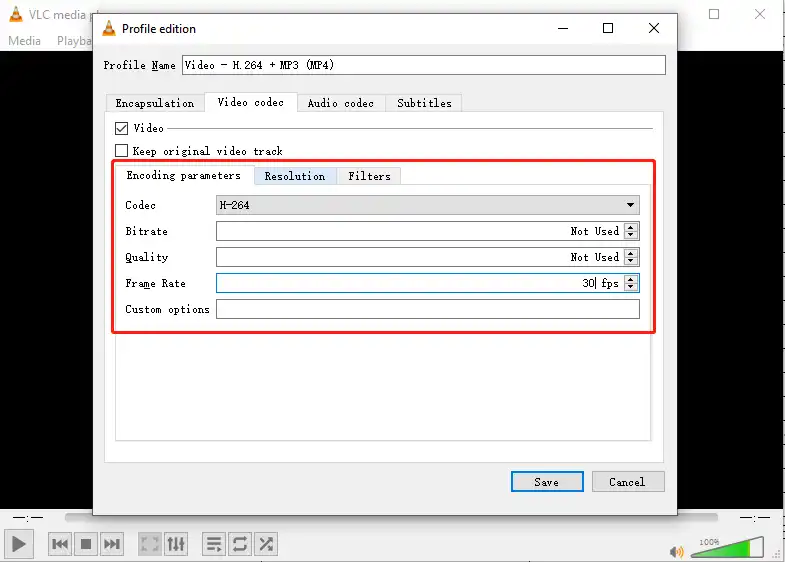 Third Option: Compress Video for Instagram Online
The third option is to seek help from an online video compressor. The advantage of online compression is pretty obvious, it is convenient and easy, and as long as there is a network, you can make it work. But the bad parts are obvious as well. If you don't have a good internet connection or don't have access to the Internet at all, you'll be in trouble. And most importantly, compressing video online means your video isn't secure. So be sure to find a relatively safe online compression tool. We suggest you go with Freeconvert. It has no video format restrictions and allows you to compress up to 1 GB of video for free. That's good enough for small video clips on Instagram.
🚩

Let's See How to Make It Work
1. Insert your prepared video for Instagram and select the MP4 format in the Output section.

2. Click on the Gear Icon for advanced settings. Here, as we have mentioned in the other two methods, you go adjust the video parameter as we recommended. This includes video format, resolution, bitrate, and frame rate. Once it is done, go to Apply Settings and Compress Now!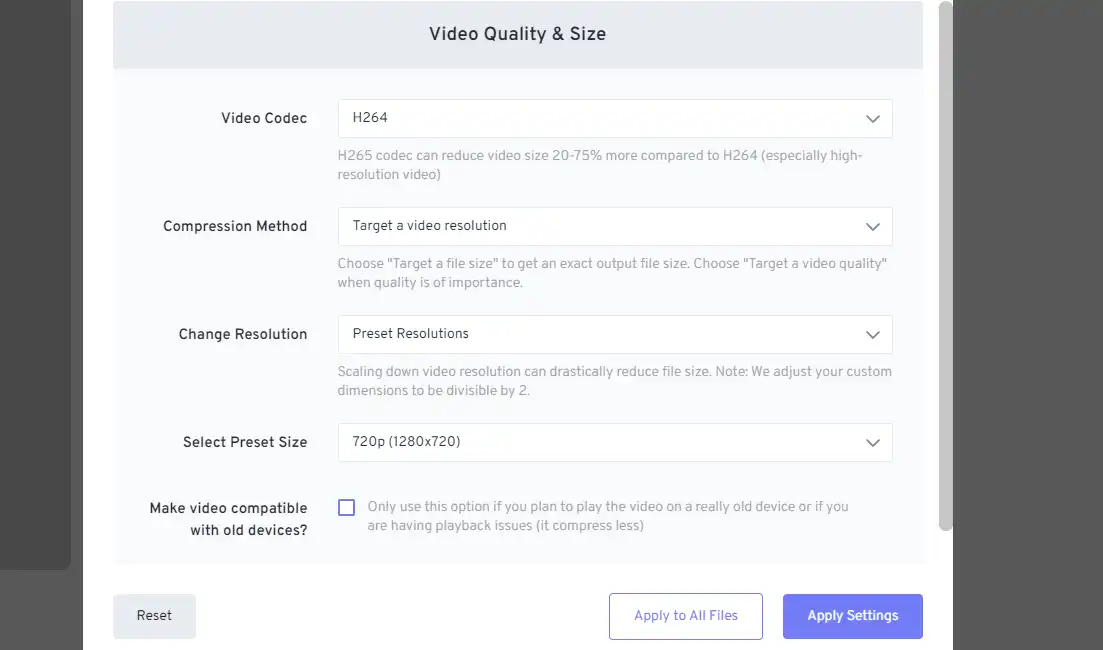 ---
To Wrap Up
We have converted three methods to compress video for Instagram on your own. This article covers all sorts of video compression methods except Instagram's automatic compression feature. Not only the method, but the specific tools are also available to the user, and I think you would be very prepared for the video compression requirements. All that's left is for you to use them in the field.
No matter which software or online tool you use, we promise you will have a satisfactory compression result.