AAC to MP3 | How to Convert AAC to MP3 Free in 2023
WorkinTool VidClipper can help you to convert AAC to MP3 without losing quality within seconds. Its operation is quite simple; just upload an AAC file and then export it to MP3. It is utterly free for all functions. In addition, it is also a professional and all-sided video editor that can be used to split and combine videos, turn text into speech, make delicate videos, etc. With it, you can cope with nearly 90% of the video and audio editing problems. Try it right now.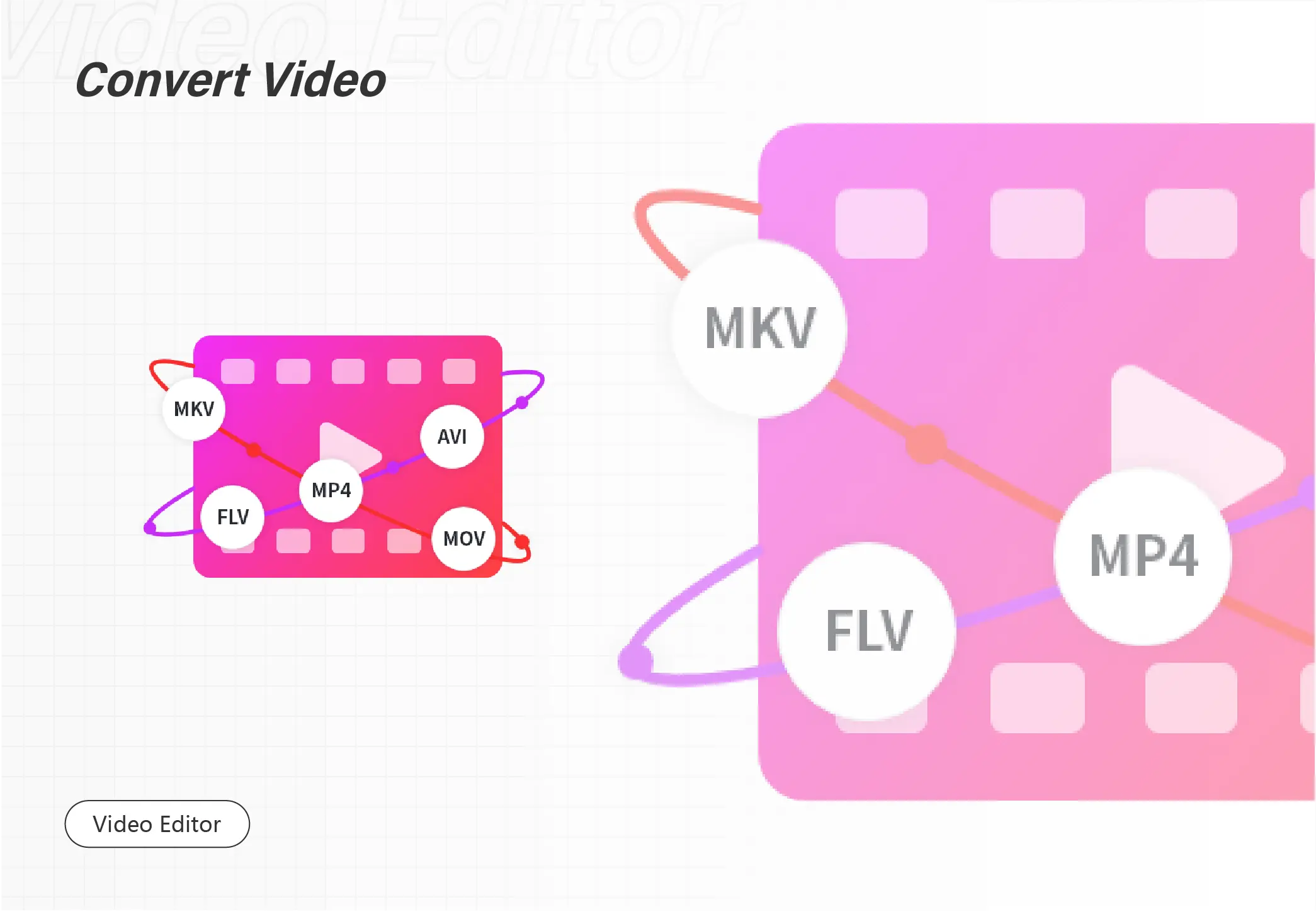 How to Convert AAC to MP3 for Free in 2023
In this article, I'll help you to figure out how to convert AAC files to MP3 Free. I will present you with two effective audio professors – WorkinTool VidClipper and iTunes, and show you how to use them. Hope it can bring helpful information to you.
What IS AAC File?
AAC, short for Advanced Audio Coding, is an audio compression format specially designed for sound data. Similar to the MP3 format, but greatly improved in performance, AAC uses a completely new algorithm for encoding, which is more efficient and more cost-effective. Moreover, it can maintain a quality that is almost indistinguishable from the original audio source. AAC is becoming popular, and more and more music players on the computer support AAC, such as Apple iTunes.
Why Turn AAC into MP3?
Compared with MP3 format, AAC audio has better sound quality and can save about 30% storage space and bandwidth. Although AAC audio file is much better than MP3 audio files to some extent, it is still not as widespread as MP3 audio files. I believe you may not have heard of the AAC format, but you must have known something about MP3. What's more, MP3 is far more compatible than AAC on older devices. It can be opened and played on almost all cell phones, music players, and car entertainment centers, while AAC is in favor of far fewer devices.
📌 How to Convert AAC to MP3
✅ Option1. Transform with WorkinTool VidClipper
WorkinTool VidClipper is an all-around audio and video file format converter. It is utterly free for all functions and elements. Most importantly, it accomplishes transforming nearly all the mainstream audio formats to MP3. With just a simple drag-and-drop, you can easily convert AAC to MP3 without losing the quality of the original document. Furthermore, designed for video editing, it has more usage than you can imagine. It fulfills splitting and merging videos, turning text into speech, adding elements like text, background music, stickers, filters to videos, etc. Its interface is so concise and comfortable that even new video editors can use it without any effort.
How to Use WorkinTool VidClipper
Here is a step-by-step tutorial on converting AAC to MP3 with WorkinTool VidClipper.
Step1. Click "Add New" on the main page. Then upload the ACC audio file by clicking import or dragging it directly.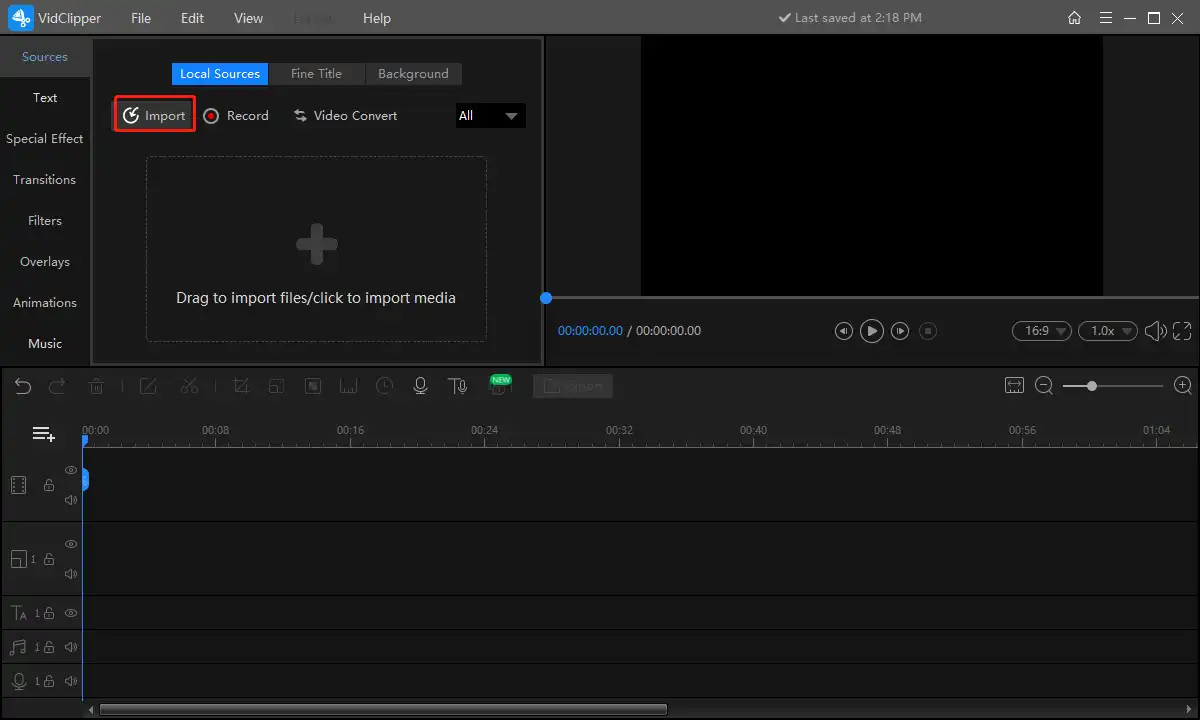 Step2. Add the file to the audio track by tapping the plus button. Then click "Export".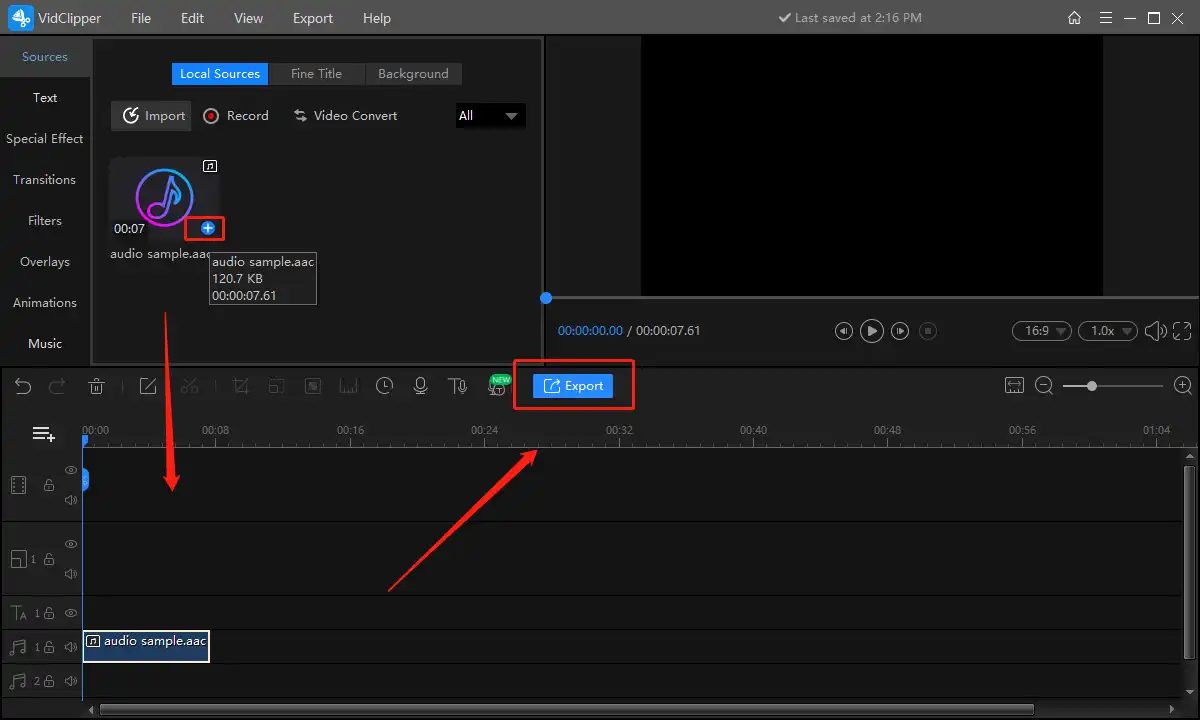 Step3. Choose the outputting format as Audio>MP3. Alter the name, saving location, and parameters of the new file if you want. At last, press "Export" to get the result.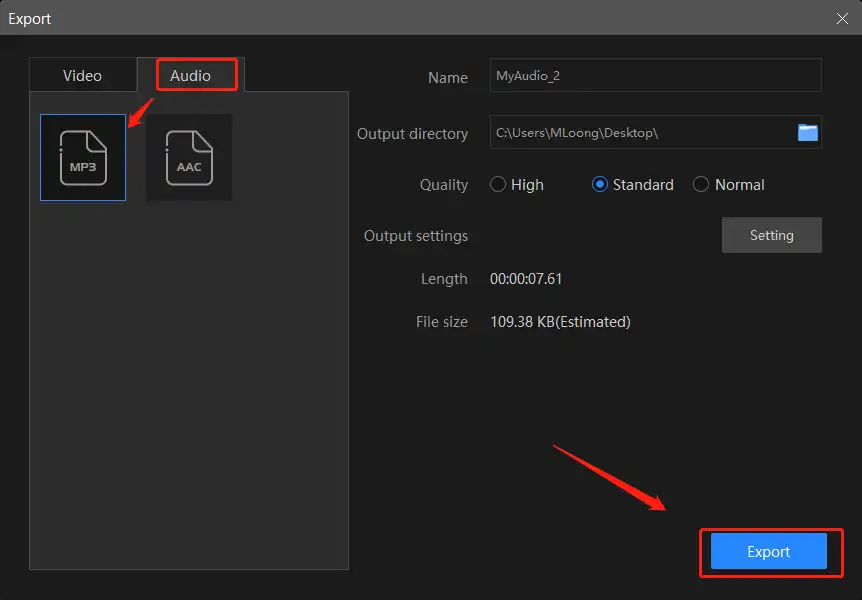 ⭐ Note: It is feasible for you to design the outputting quality. There are three default modes available for you. As for the high quality, it will bring audio to maintain the great sound effect. As for the normal quality, it will convert to a file with a smaller size but a little lower quality. And as for the standard quality, the new file's size and quality are in the middle. Except for the default mode, if you are proficient in making audio, you can set the encoder, sample rate, channel, and bit rate by yourself. Just select "Setting", then design the parameters, and tap "OK" to save.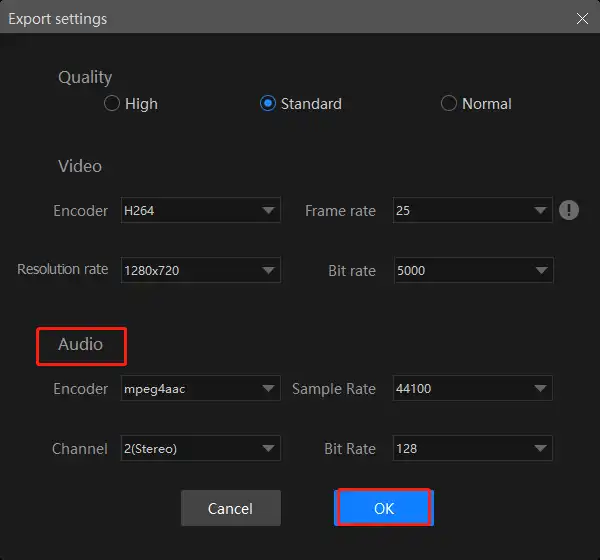 🌟 Here is the converting result by WorkinTool VidClipper.

Other Functions of WorkinTool VidClipper
In addition to transforming AAC to MP3, WorkinTool VidClipper supports many format conversions, for instance, converting video to MP4, AVI, WMV, MOV, MKV, and altering audio to MP3, AAC. It can also realize the conversion between audio and video, like converting MP4 to MP3. What's more, not only it is an effective audio and video format converter, but also a powerful video editor that is endowed with several functions. Here is the summary of its other usages that you can refer to.
✅ Option2. Convert AAC to MP3 with iTunes.
iTunes is an official music and video player of Apple, which plays the role of music and video player and manager. It is in favor of converting music files to MP3, AAC, WAV, and AIFF. Moreover, it also realizes sharing the music and videos data on the iPhone to computers. Backing up iPhone data with iTunes is a more commonly used function of it. You can retrieve the lost data through iTunes backup.
Step1. Launch iTunes, and choose Edit>Preference.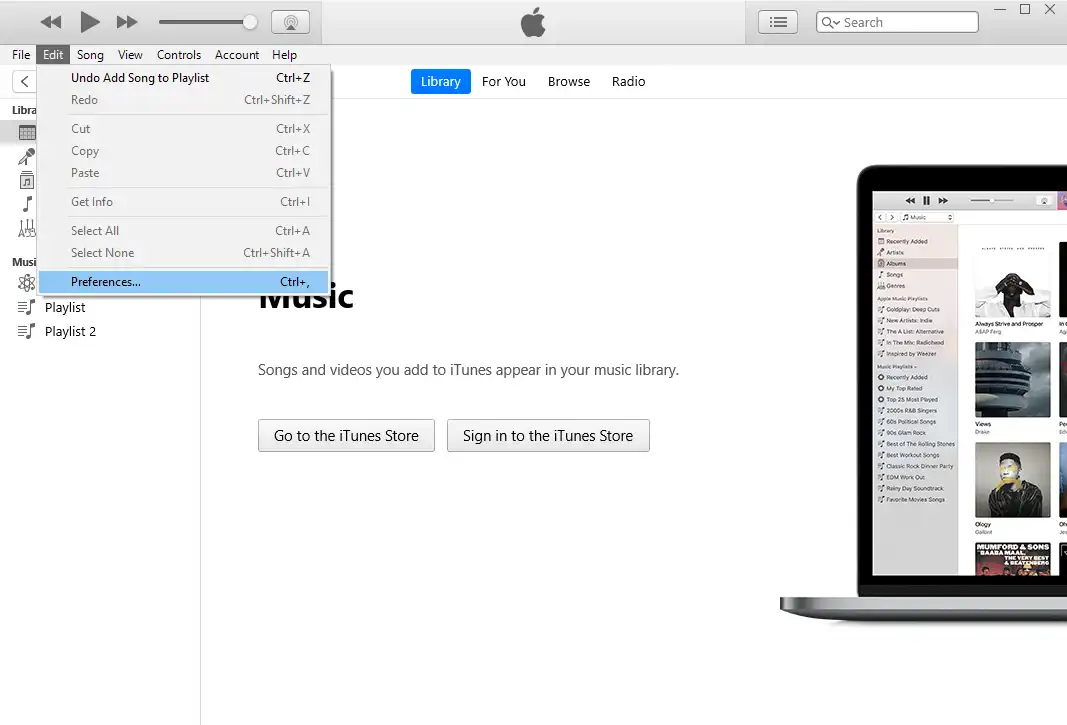 Step2. Select the Import Settings button. Then decide on the import format as MP3.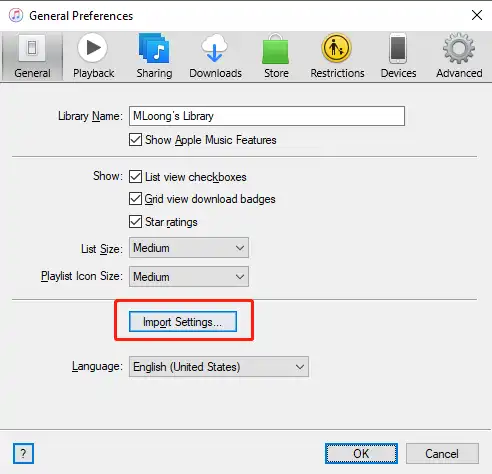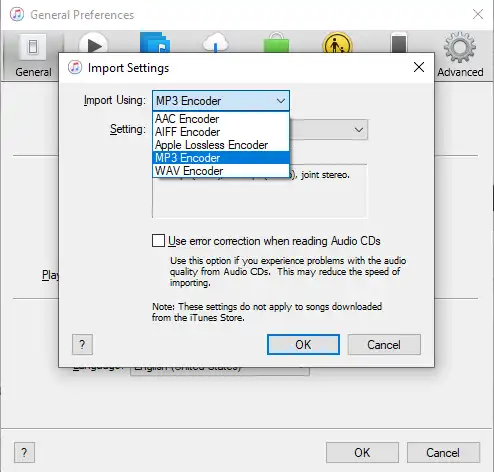 Step3. Add your AAC file to the playlist by dragging it or selecting it from the folder, then click File> Convert to turn it into MP3.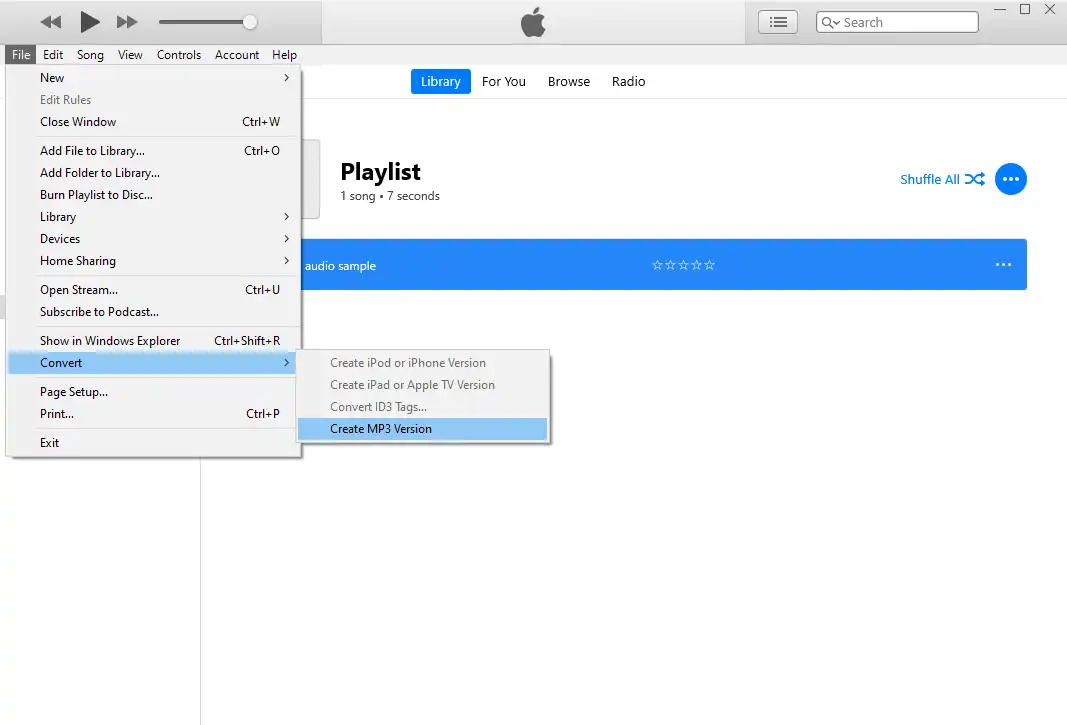 Comparison of Two Ways
Both WorkinTool VidClipper and iTunes can convert AAC to MP3 for free effectively. However, compared with the two ways, there are still some differences that exist. Here is a concluded comparison provided for you.
Feature/Tool
WorkinTool VidClipper
iTunes
Operation
Quite Easy. Just upload, then export.
A little complicated
Functionality
Powerful

It supports the conversion of more file formats and has many other video editing functions.

Simple

It can only convert specific formats.

Converting Speed
Fast, and save to folder directly
Fast, but have to find it in the music library.
Data Security
Safe

It doesn't save and send your data.

Ensured

It is launched by Apple; data privacy is safe.
Wrapping Up
Now you may figure out how to switch audio from AAC to MP3. Both the two software can deal with it easily. However, personally speaking, I highly recommend you WorkinTool VidClipper, for it is easier to use and bound with more functions. If downloading the program is a hassle for you, don't worry, WorkinTool will update the online version very soon. You can also try both of them first, then decide which one to pick. Want to know more details about other audio and video editing functions, you can visit WorkinTool.