How to Make a GIF from a YouTube Video in Windows
Do you want to make your own GIFs to vivify your expression or enliven your chatting atmosphere, especially when you encounter a wonderful or funny video on YouTube? Today, we will present you with this post on how to make a GIF from a YouTube video. You will read the following topics: How to Create a GIF from a YouTube Video Without Downloading (by an online tool-GifRun) and How to Make a GIF from a Downloaded YouTube Video (by a desktop tool-WorkinTool VidClipper and its online version). It is strongly advisable to try WorkinTool VidClipper as it is:
💖Powerful
🧡Simple
💛100% FREE
💚 Green
💙 High-Quality Guaranteed
How to Make a GIF from a YouTube Video in Windows [2023 FREE Solutions]
GIF, short for Graphics Interchange Format, is a bitmap image format that supports animation. Therefore, GIF files are suitable for expressing your ideas in a vivid and amusing way online, which are now widely used in almost every social media platform like Facebook, Twitter, Tumblr, etc., along with other apps like iMessage, Whatsapp and Snapchat. So do you want to make your own GIFs to vivify your expression or enliven your chatting atmosphere, especially when you encounter a wonderful or funny video on YouTube? Today, we will present you with this post on how to make a GIF from a YouTube video. All the solutions mentioned here prove to be practical, effective and FREE.
The following topic will be introduced:
How to Create a GIF from a YouTube Video Without Downloading
How to Make a GIF from a Downloaded YouTube Video
Now, let's start our journey.
---
How to Create a GIF from a YouTube Video Without Downloading
You don't have to download a YouTube video to make a GIF. There are some useful and free online GIF makers designed to help you with this problem, so you are welcome to choose the one you like. Here, GifRun is recommended and please read the following guidance:
1. Open GifRun and paste the link of your chosen YouTube video into the upload box.
(The online tool will start automatic reading of your YouTube Video. Otherwise, click GET VIDEO.)


2. Adjust the setting as you like (start time, duration, size, FPS, filters, text addition, and loop or bounce effect).
3. Hit CREATE GIF.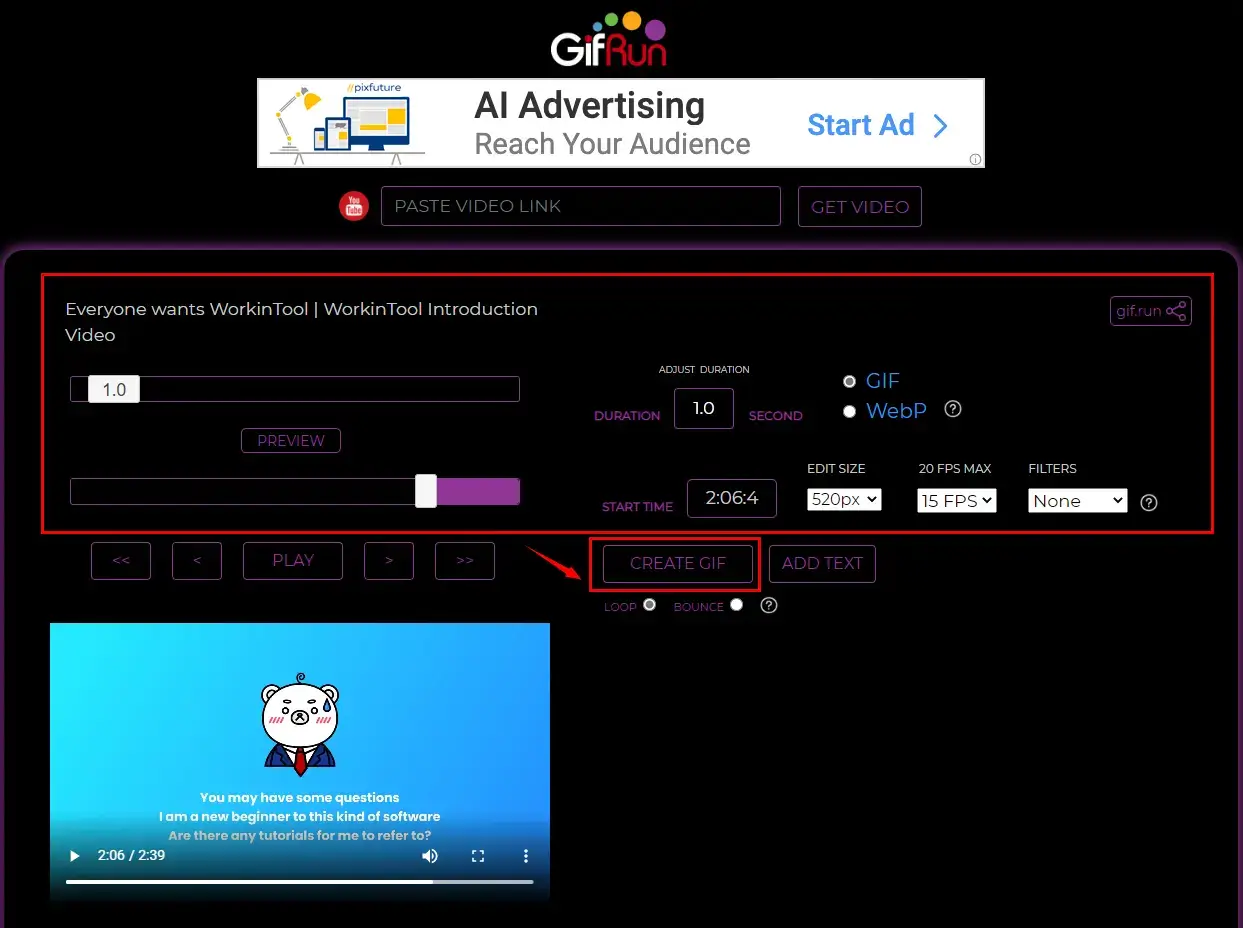 4. Click DOWNLOAD to download the completed GIF file.
(GifRun allows you to crop the finished GIF file as well.)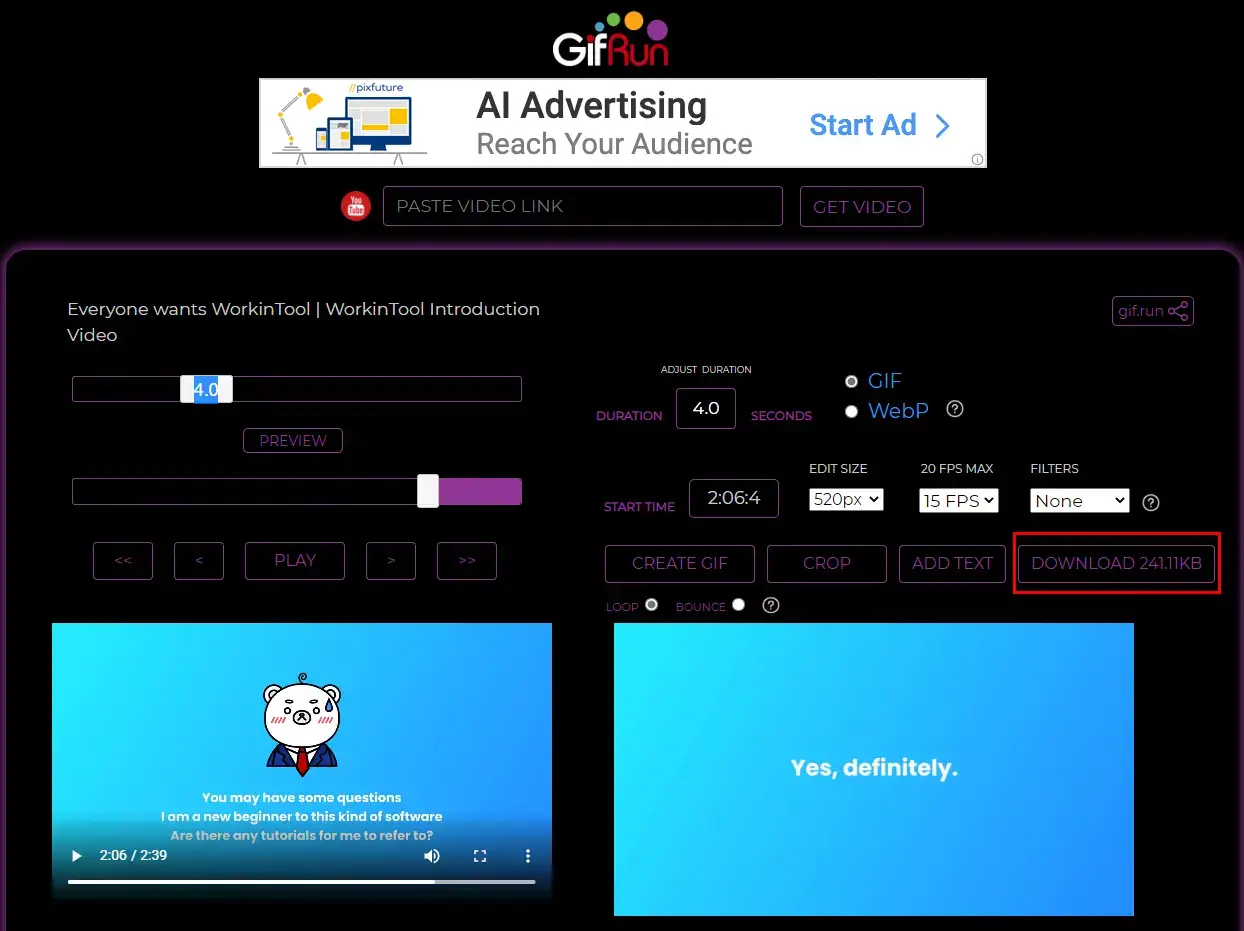 The Outcome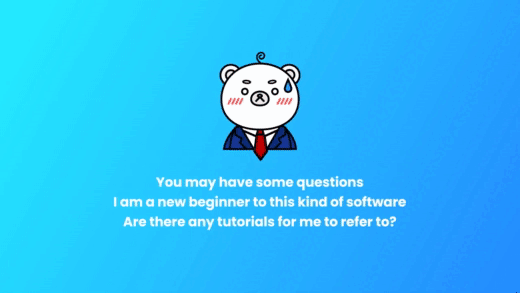 📢Please Pay Attention
The video uploading and converting speed varies depending on your current internet connection.
Limited choice of GIF duration is available.
---
How to Make a GIF from a Downloaded YouTube Video
You'd better resort to a useful and easy-to-use video editor or converter in order to make a GIF from a YouTube video downloaded by you. Today, we will introduce you to a tool like this–WorkinTool VidClipper. It will assist you in exporting a GIF from a YouTube video effortlessly and instantly. Besides, if your video format is MP4, you can also turn to the online version of WorkinTool VidCipper for help.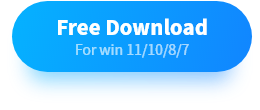 1. How to Make a GIF from a Downloaded YouTube Video with WorkinTool VidClipper?
Step 1. Open the tool and click + New Project.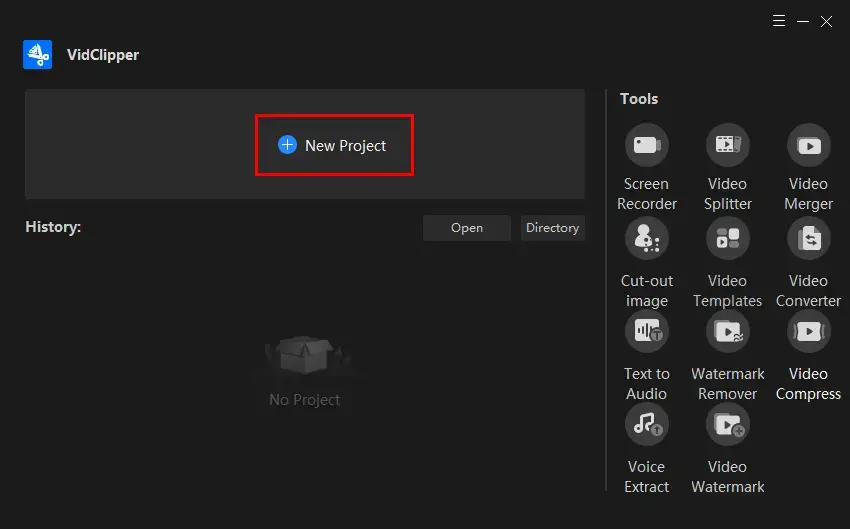 Step 2. Hit Import or drag your downloaded YouTube video to complete uploading.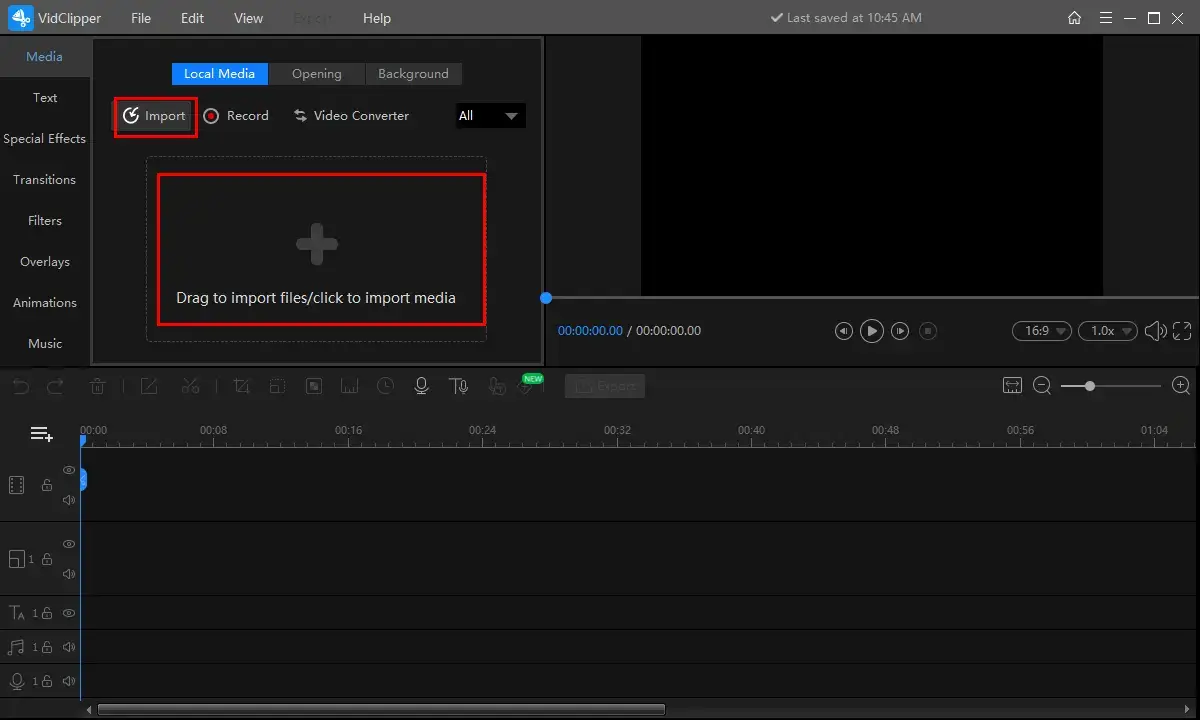 Step 3. Drag the video to the editing bar and then click Export.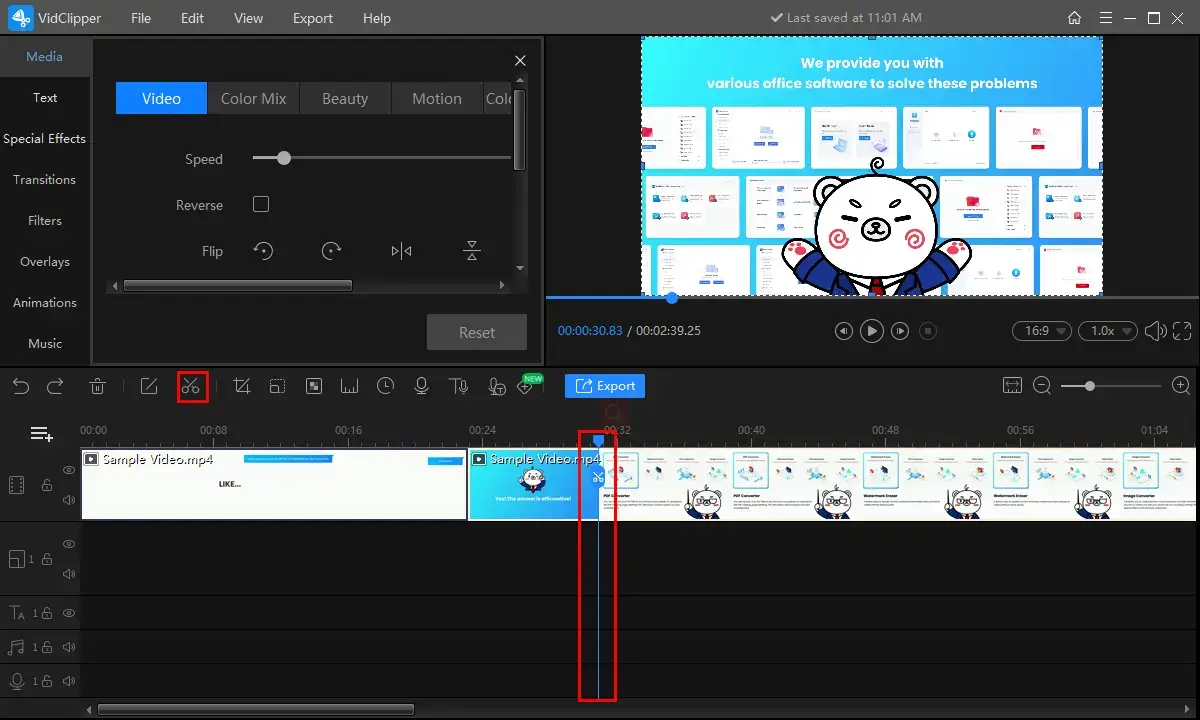 Step 4. Select GIF, re-name your file, adjust the settings and then hit Export.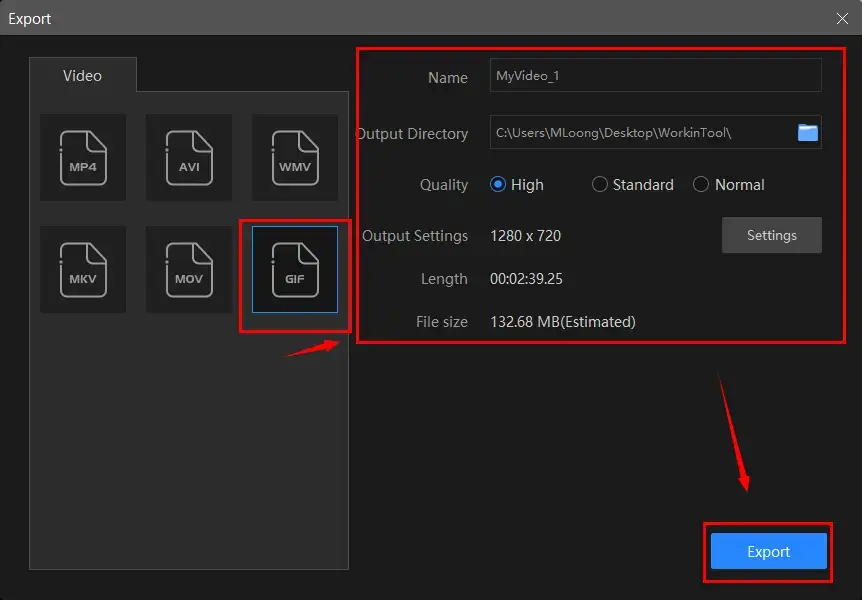 Step 5. Click Open folder to get down to the created GIF file from your downloaded YouTube video.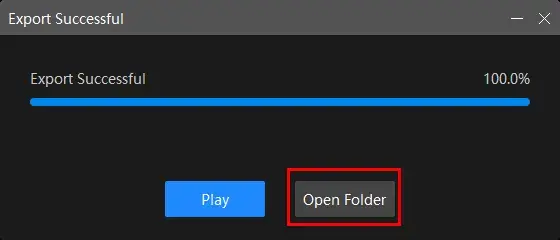 The Final Effect
📣Notes
1). You can adjust the start time and duration of your GIF files as you like by dragging the blue editing line and clicking the cut (scissor-like) icon to split your video. How long your GIF file will be is totally up to you.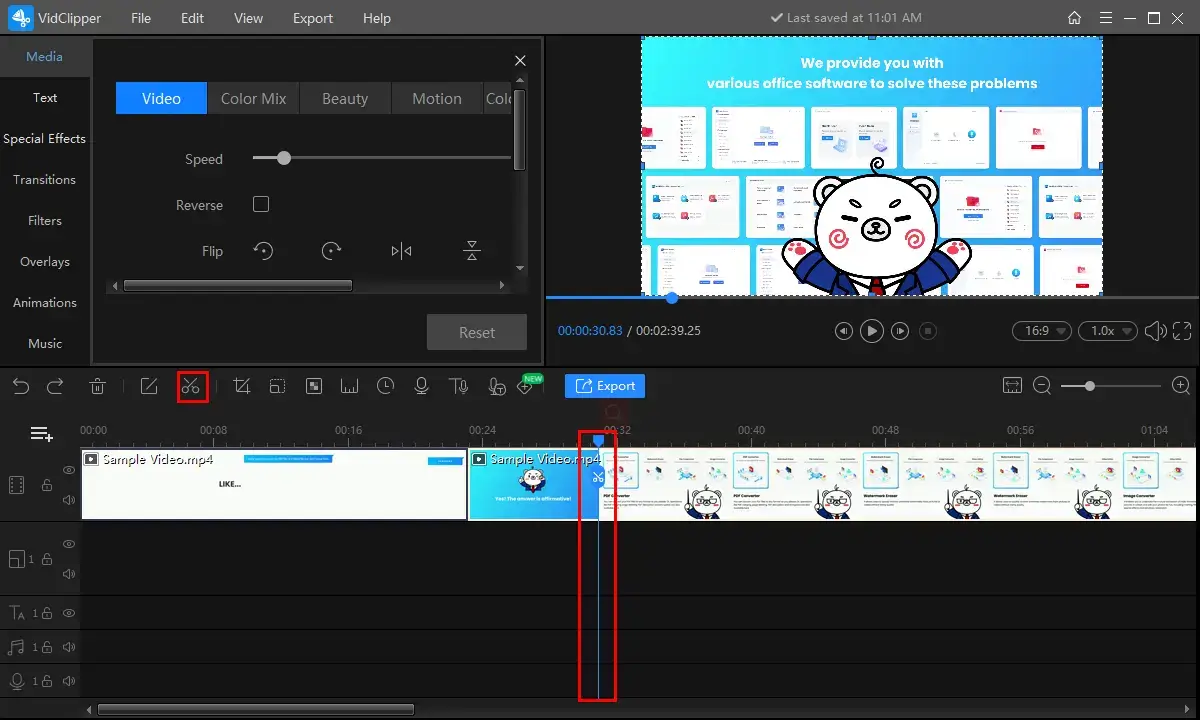 2). A range of editing features are available for you to customize your final GIF as you can:
3). You can change the quality of your GIF by clicking the settings and making the following adjustments:
Encoder, Frame Rate, Resolution Rate and Bit Rate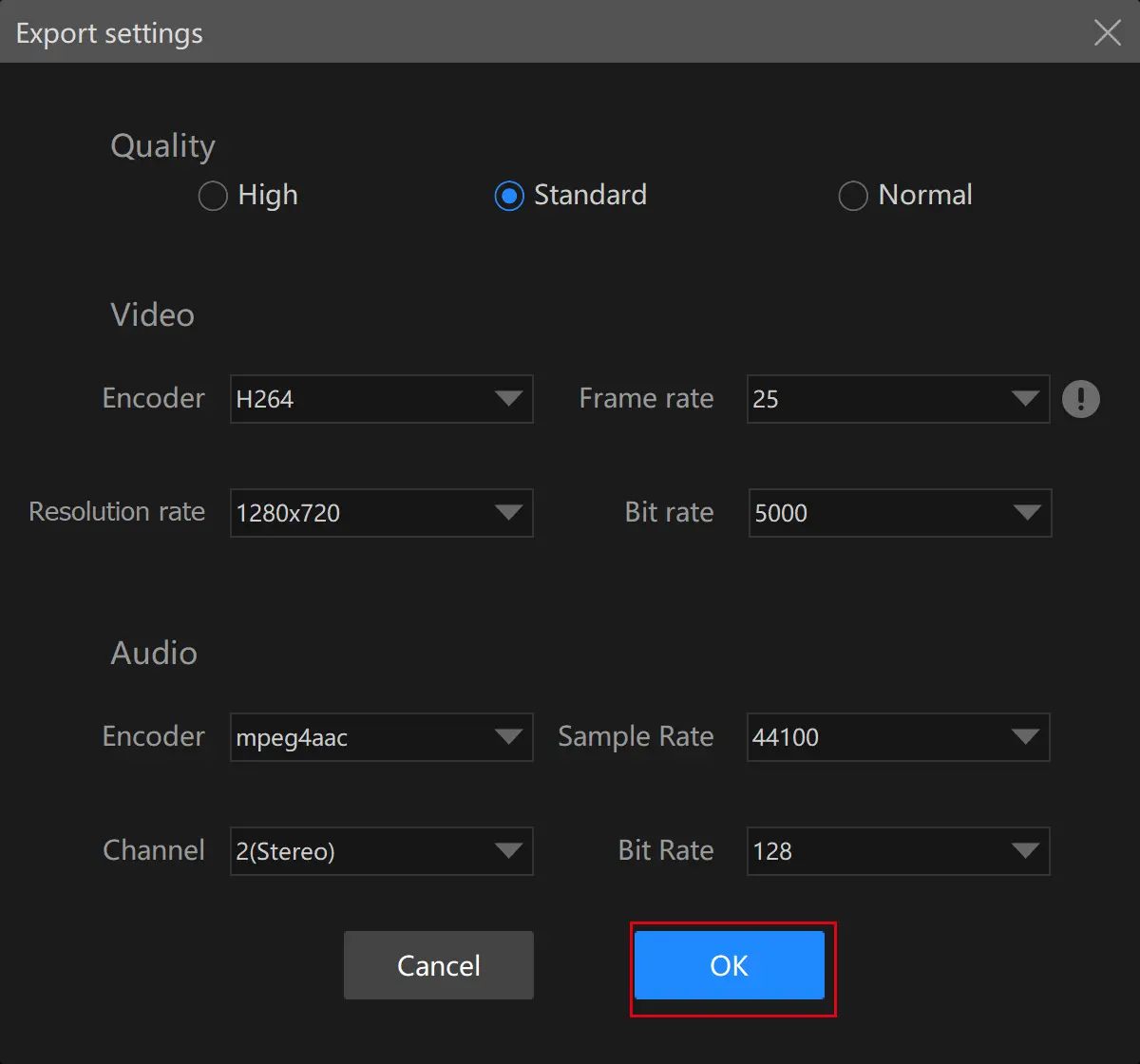 4). You can use WorkinTool VidClipper to convert GIF to video, crop a GIF and add text to GIF as you want.
5). The notification settings during the output export are changeable; for example, ringtone reminder, PC shut down and no further operation.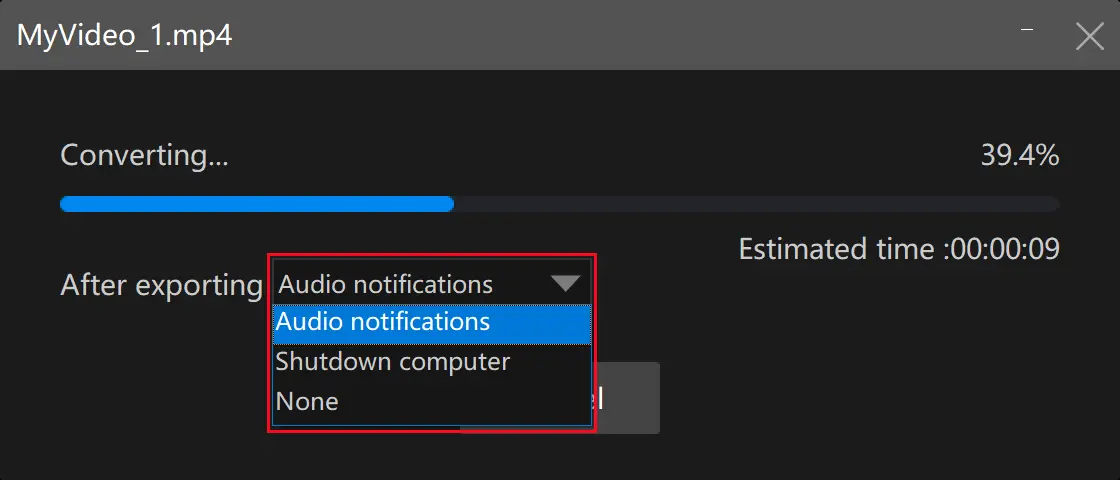 Something More to Say
📌Why should you choose WorkinTool VidClipper?
WorkinTool VidClipper is a piece of powerful and free video editing software. Inspired by lightweight and practical ideas, its designers will endow it with a simple-to-use interface suitable for beginners. These are the specific reasons for picking it:
Powerful Features: WorkinTool VidClipper is able to provide you with an easy experience of video editing and conversion.
Simple Editing Process: WorkinTool VidClipper is easy to use. It usually takes five steps to complete your video editing.
Abundant Additional Editing Features: Your videos can be easily and instantly customizable through our various editing features, including 100+ stylish texts, 60+ filters, 300+ transitions, 70+ overlay effects, 200+ elements and 600+ sound effects.
Quick Editing Modes: Quick editing modes on the opening page are there for you, such as screen recorder, video splitter, video merger, video background remover, video templates, video converter, text-to-audio converter and watermark remover.
High-Quality Guarantee: The output via WorkinTool VidClipper will be exported without losing quality.
100% FREE Currently: All the features of WorkinTool VidClipper are accessible without any license payment and compulsory registration.
Green: There will be no advertisements during your video editing and no intrusive watermark added to the outcomes.

📌What other formats can a downloaded YouTube video be converted by WorkinTool VidClipper?
In addition to being a GIF maker, WorkinTool VidClipper enables you to complete the following tasks concerning video conversion:
2. How to Export a GIF from a Downloaded YouTube Video using Online WorkinTool VidClipper?
If it truly annoys you to install and download a third-party tool, you can make the most of the WorkinTool online video editor. Here is what you need to do:
Step 1. Open WorkinTool website and then navigate to Online Tools > Video Converter Online > Video to GIF.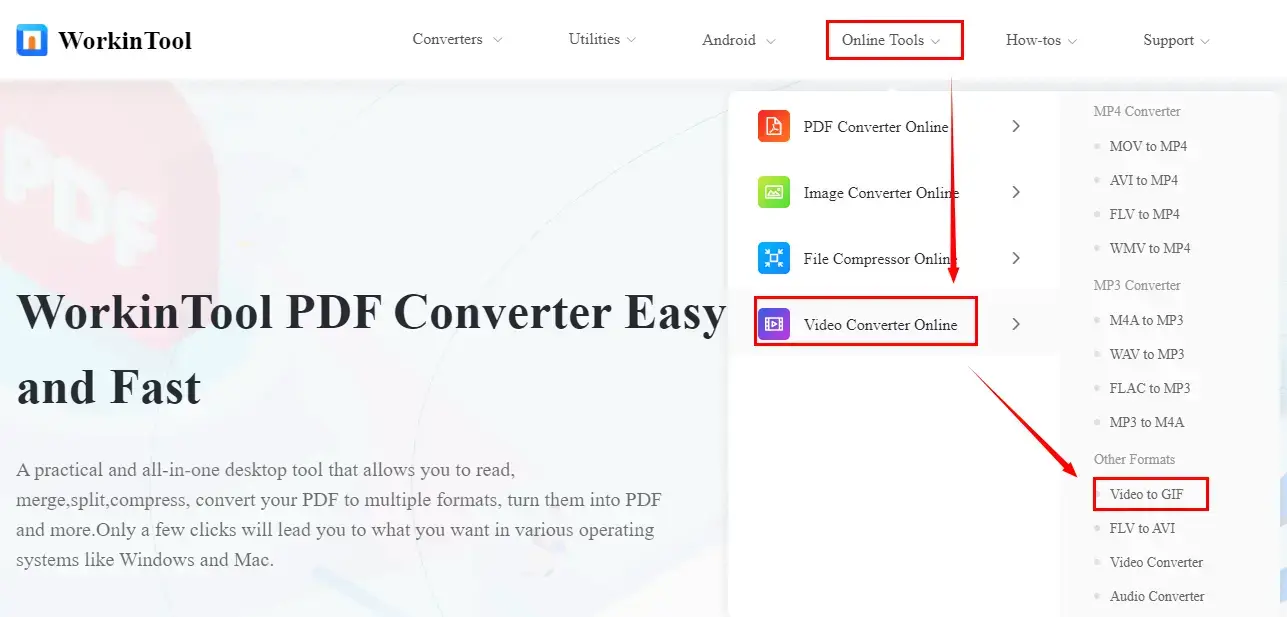 Step 2. Click the red + button to upload your downloaded YouTube video.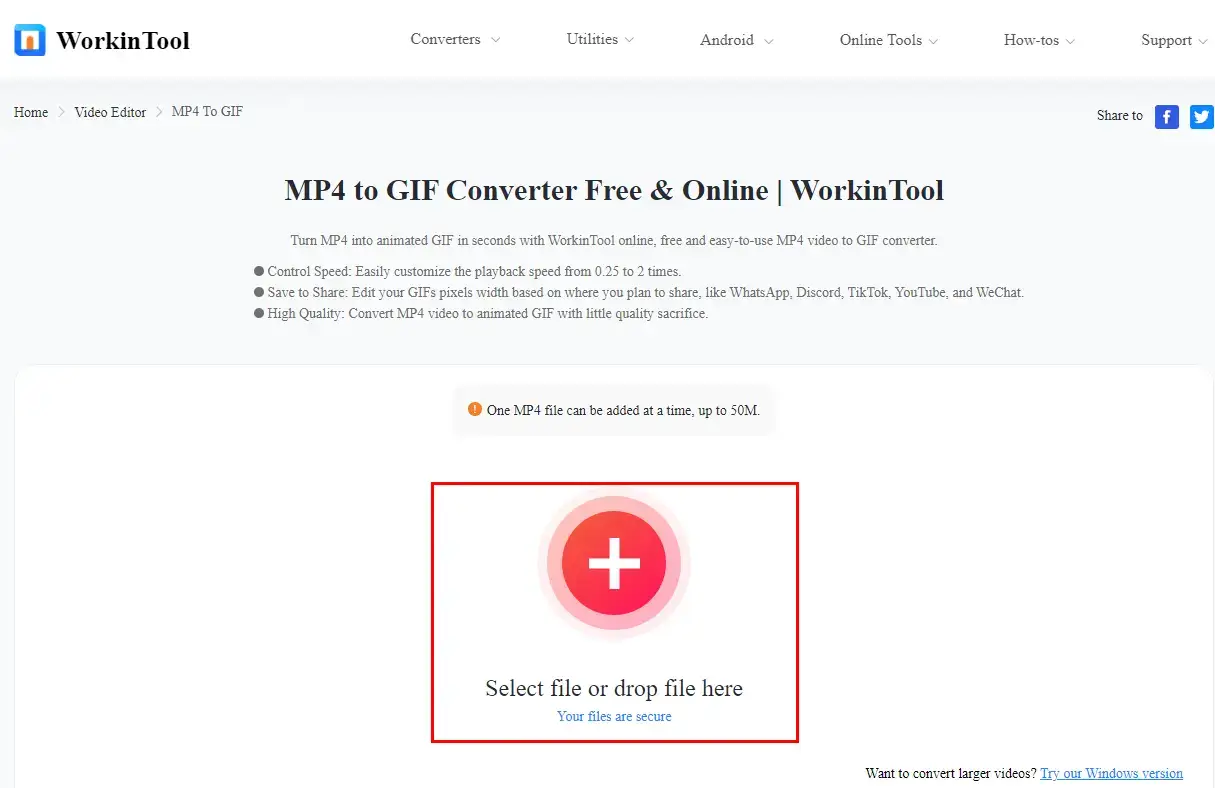 Step 3. Set the size for your GIF file, drag the white icon on the progress bar to determine the start time and then hit Start Extracting.
(Press Stop Extracting to decide the duration. The total duration is set at about 6 seconds.)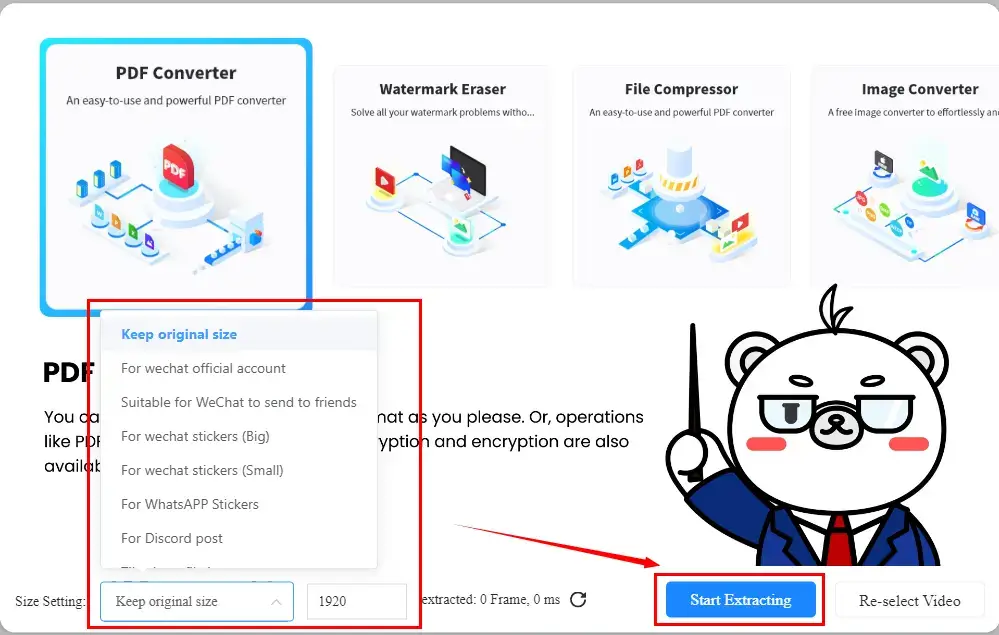 Step 4. Then click Start Converting to begin the creation of your GIF file.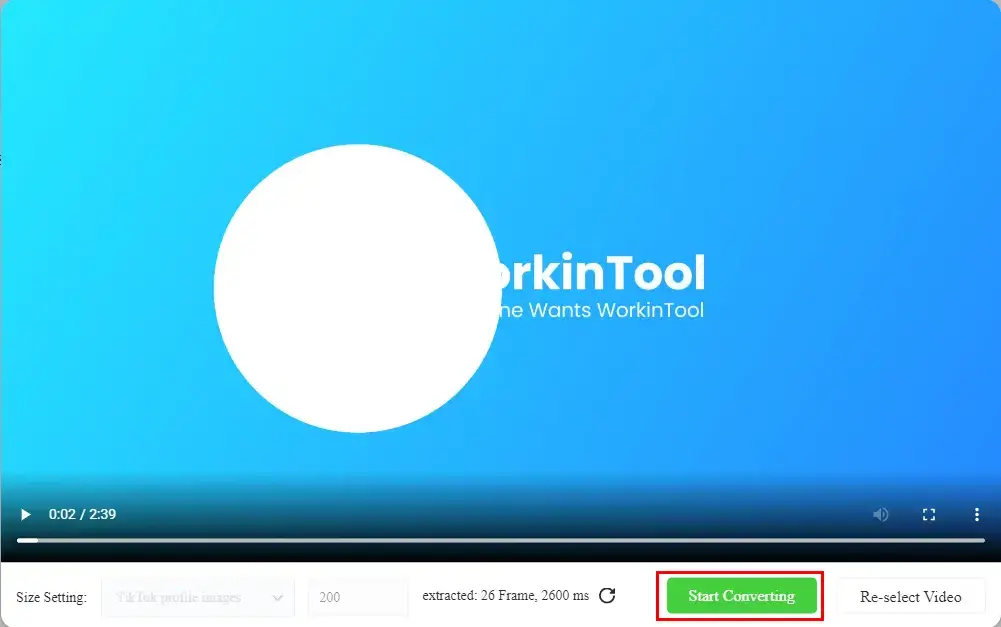 Step 5. Tap Download to get your finished GIF file from your uploaded YouTube video.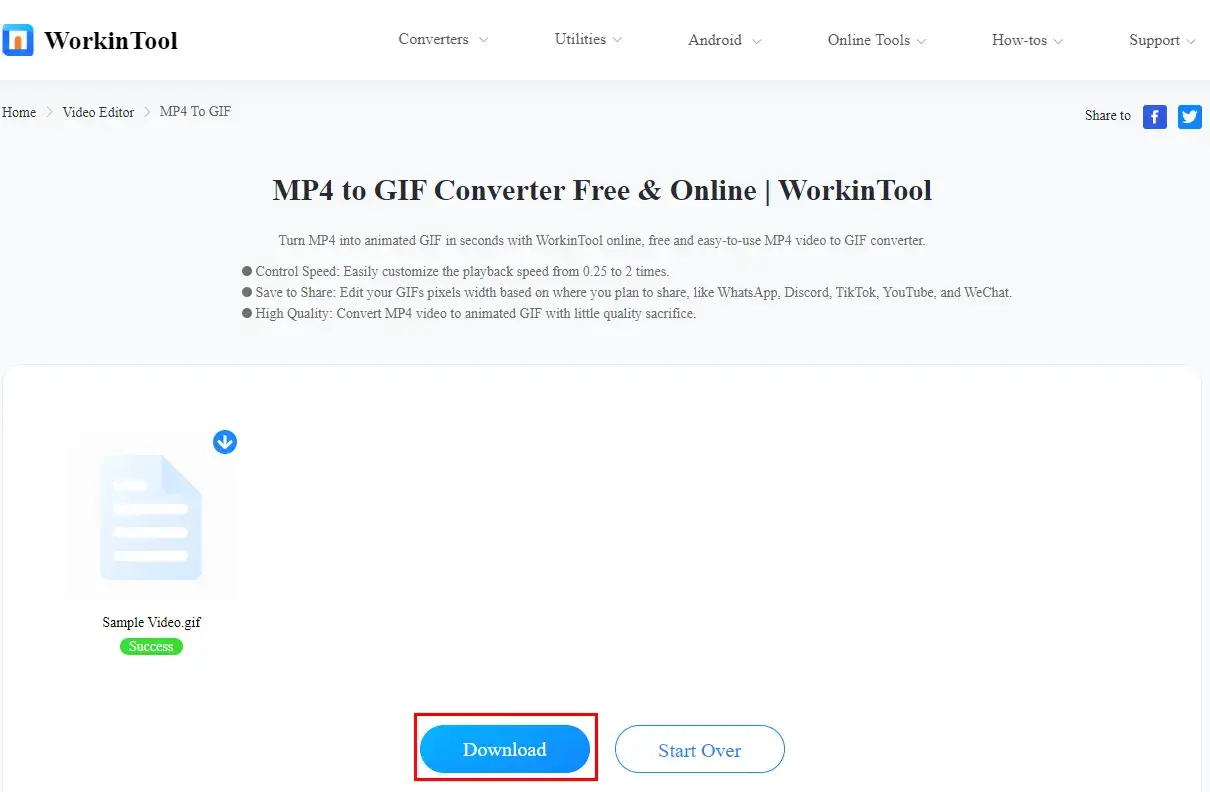 The Result

🎤Reminder
This method only works when your video format is .mp4.
---
Additional Words for GIF Creation from a YouTube Video
💡What can I do if my GIF files are too large?
If you are bothered by such a situation and need help with how to compress a GIF file, you can seek assistance from a free image compressor— WokinTool File Compressor. It allows you to reduce GIF size without losing quality in batches.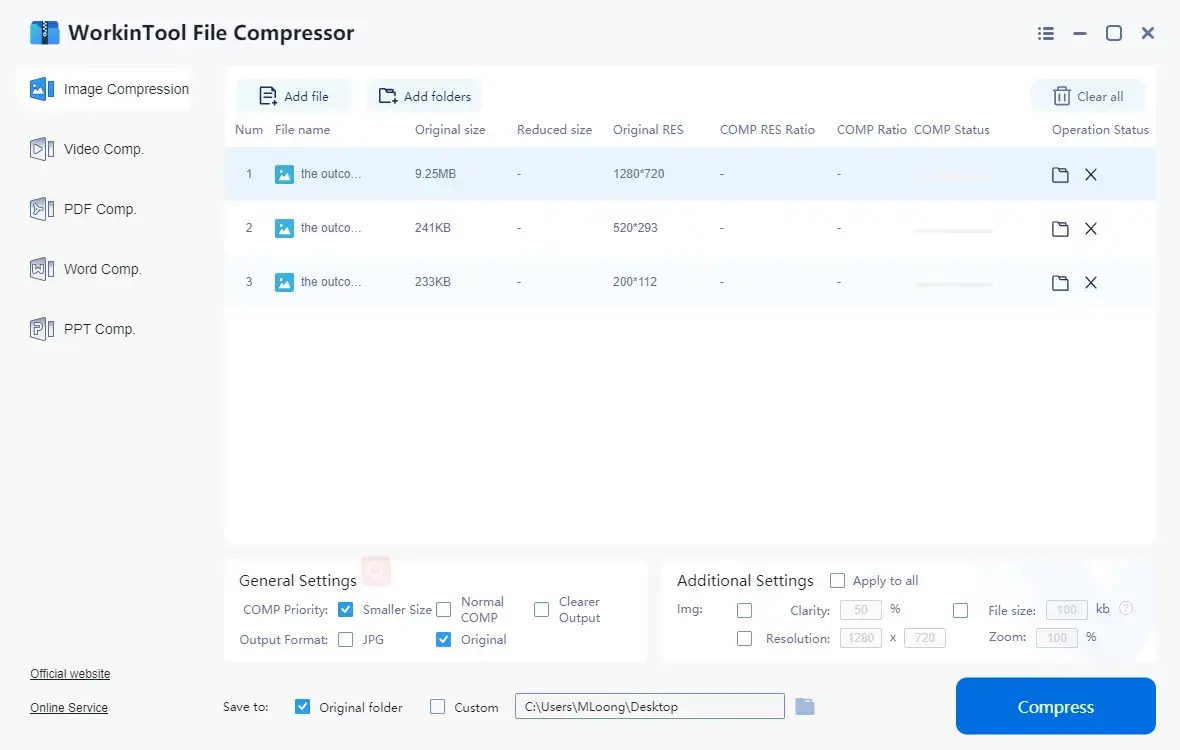 💡How to get a YouTube Video forbidden to download?
If your chosen YouTube videos are forbidden to download, you can take advantage of WorkinTool VidClipper's screen recorder feature to record YouTube videos for FREE.
📣Attention: The recorded YouTube videos are for your own use only and should never be used for any commercial purpose. Or else, you shall be subject to a penalty for violating the relevant copyright law and policies.
---
Final Words
This is all about our discussion on how to make a GIF from a YouTube video. We sincerely hope that you can locate an ideal solution after finishing this article. However, it is strongly advisable to give WorkinTool VidClipper a try.
Now, are you ready to create a GIF from a YouTube video?