Pen Drive Data Recovery – Recover File from Pen Drive
Lost important files from your pen drive (USB flash drive)? Pen drive data recovery software can help you fix this issue. WorkinTool Data Recovery is a good option, for it is:
1️⃣ 100% FREE to recover and save files
2️⃣ Support all file formats and types of pen drives
3️⃣ Quick and deep scan your external USB drive
4️⃣ Works with formatted and corrupted pen drives
5️⃣ No restrictions to export recovered data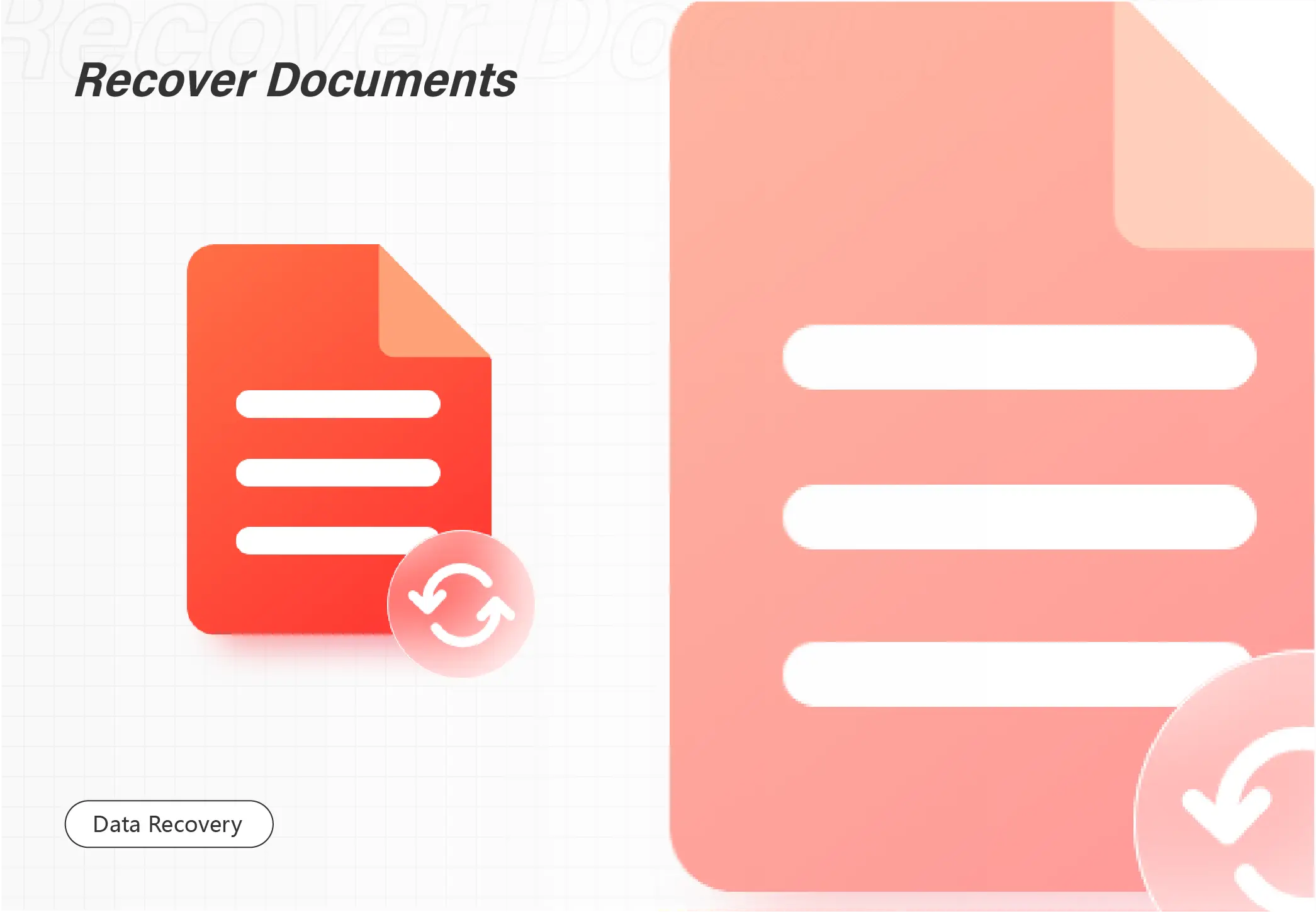 Pen Drive Data Recovery – Recover File from Pen Drive
😟 "I accidentally deleted a crucial file from my pen drive and didn't back it up on my computer. Is there a way to recover it?"
If you also have this question, you are loading on the right page. Here I'll recommend practical pen drive data recovery tools to recover deleted or lost files from the pen drive. Keep reading to get back the data.
What Makes Pen Drive Data Lost 
A pen drive, or a USB flash drive, is a portable external storage device that can help you preserve files and data, such as photos, videos, office documents, etc. What will cause the files in a pen drive to be lost?
First, accidental deletion will cause the pen drive data to be lost. When we connect the pen drive to our computer, we inevitably need to transfer the files. And during the process, we may delete the file by mistake.
Second, the formatting of a pen drive will also cause data loss. Don't panic if your USB flash drive is formatted; data recovery software is also helpful for finding back formatted files.
Besides, a corrupt pen drive will make the data not recognizable. For logical damage, you can recover data with software. There is little chance of fixing physical damage, like external corruption, circuit damage, dust pollution, etc.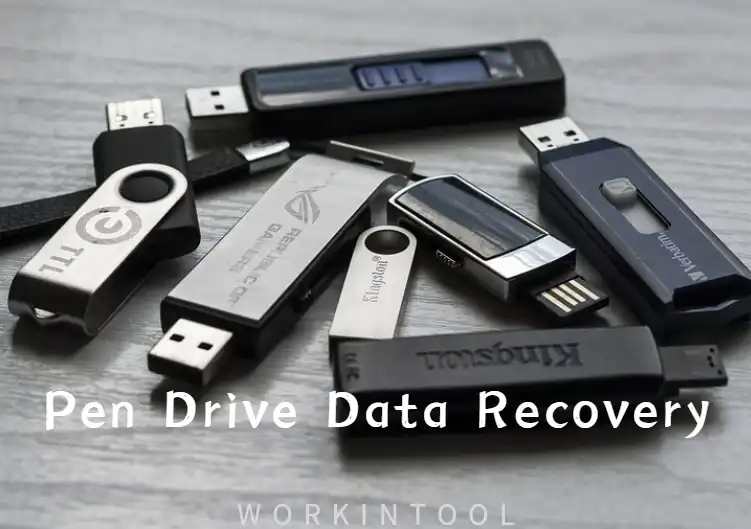 How to Recover Deleted or Lost Files from a Pen Drive 
You can use data recovery software to recover deleted files from an external USB drive. Various software in the market allows you to recover data from an external device.
📌 Pen Drive Data Recovery with WorkinTool Data Recovery
The first pen drive data recovery tool we recommend is WorkinTool Data Recovery. The most impressive thing is that it is 100% free to use, whether to recover or download the recovered data. You'll find something a little easier with its intuitive user interface. It is friendly to users, especially beginners in data recovery. With a few simple clicks, you can retrieve the data. There are various scenarios in the user interface, helping you navigate the feature in seconds. Briefly, it can fulfill deletion recovery, formatted recovery, USB/Memory Card Recovery, Recycle Bin Recovery, Disk & Partition Recovery, and more. Various hard drives are supported as well. Besides pen drive recovery, it also performs SSD data recovery, HDD, USB (Pen drive), Memory card, SD card recovery, etc. The software is available on Windows now, you can download it from the official website below.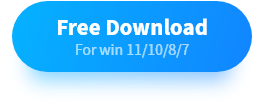 How to recover deleted files from a pen drive with WorkinTool Data Recovery
Step1. Connect to Pen Drive
Plug in your external pen drive to your computer. Then launch WorkinTool Data Recovery. Then select USB/Memory Card Recovery on the dashboard.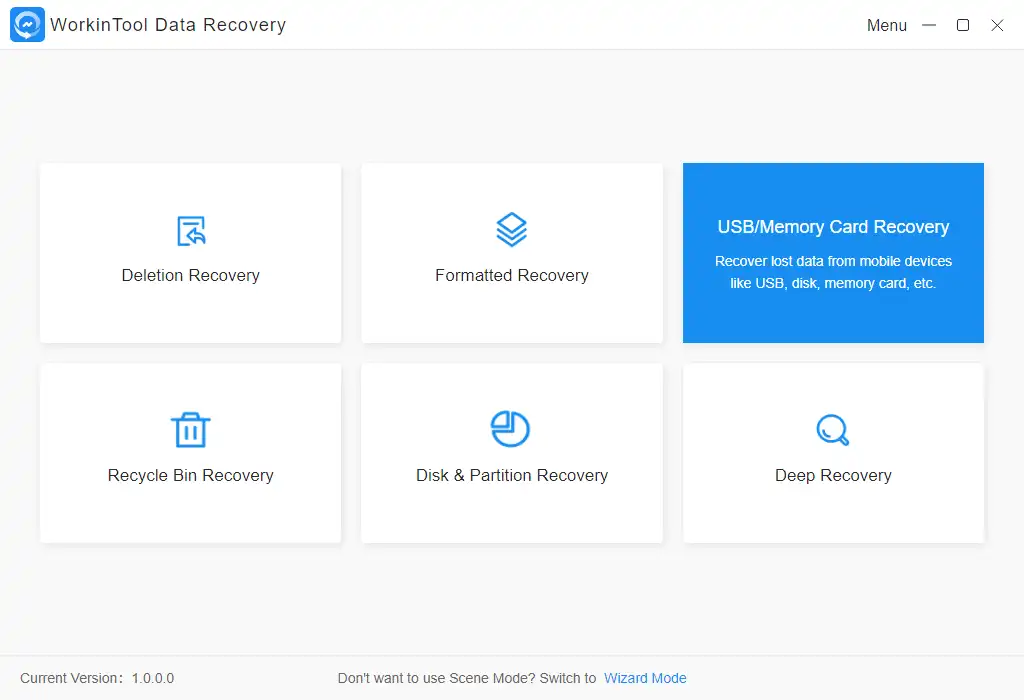 Step2. Scan and Filter Files
Select your pen drive to scan and filter the scanned data. You can directly search the target file or filter by file type, name, size, deletion time, etc.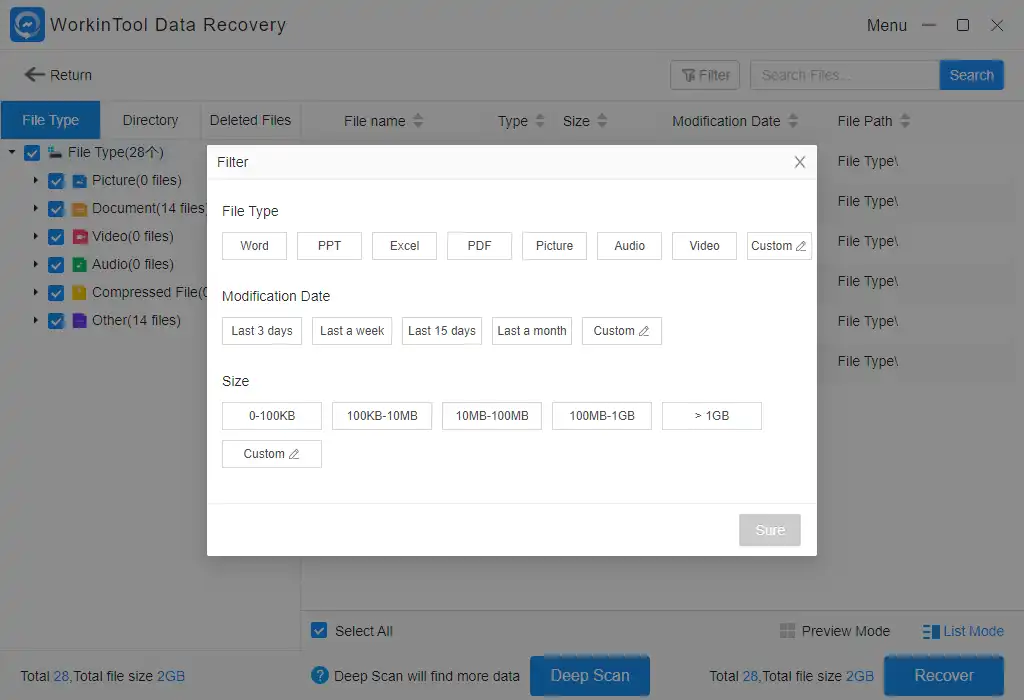 Step3. Recover Data from Pen Drive
Pick the files you need to recover and press the Recover button. Then select a new local folder to save them and paste the Sure button to start recovering. After seconds, you can check the recovered files on your computer. At last, choose to drag the files to the pen drive or save them on your computer.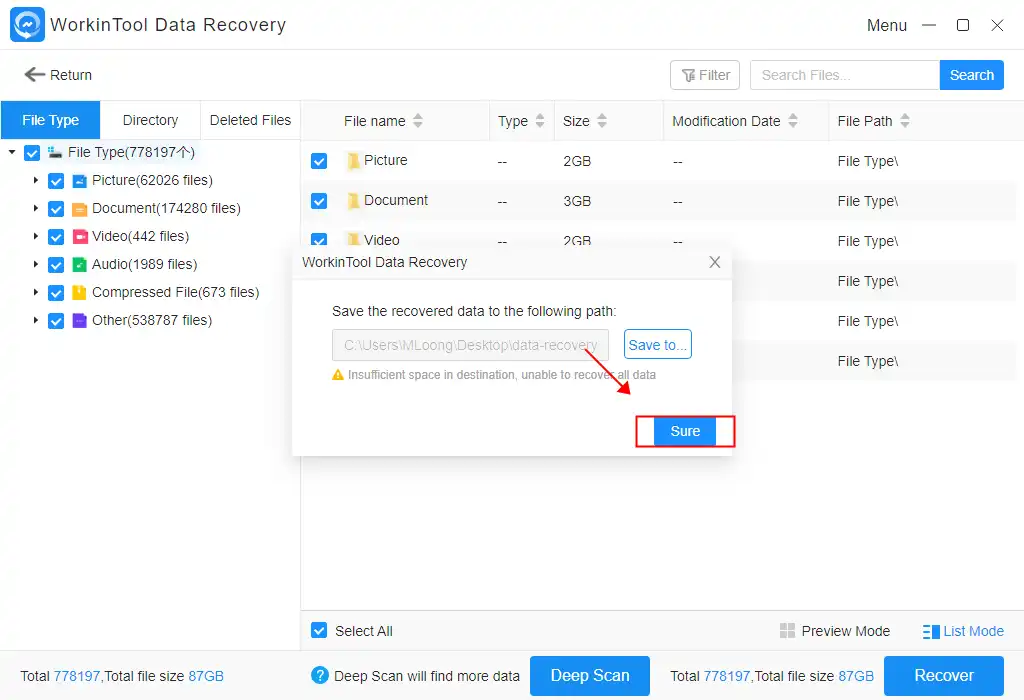 More Tutorials for WorkinTool Data Recovery
📌 USB Flash Drive Recovery with Stellar Data Recovery
Another helpful data recovery software I'd like to suggest is Stellar Data Recovery. Stellar is an experienced and versatile data recovery software in the field. It supports various platforms, such as Windows and Mac. Recovering data from smartphones, like Android and iOS, is also feasible. It provides a relatively high success rate. Another windfall is that it supports previewing the file before recovering it. It offers multiple plans to select from, including plans for individuals, businesses, partners, etc. It also provides a FREE version to use. However, there are several restrictions in its free version.  On the one hand, the recovered data is limited to 1 GB. On the other hand, recovering corrupted videos, photos, lost partitions, etc., are not accessible in the free version.
How to recover files from a pen drive with Stellar Data Recovery
Step1. Download and install Stellar Data Recovery on your computer. Then connect the pen drive to your device. Select the file type you want to recover or pick all formats.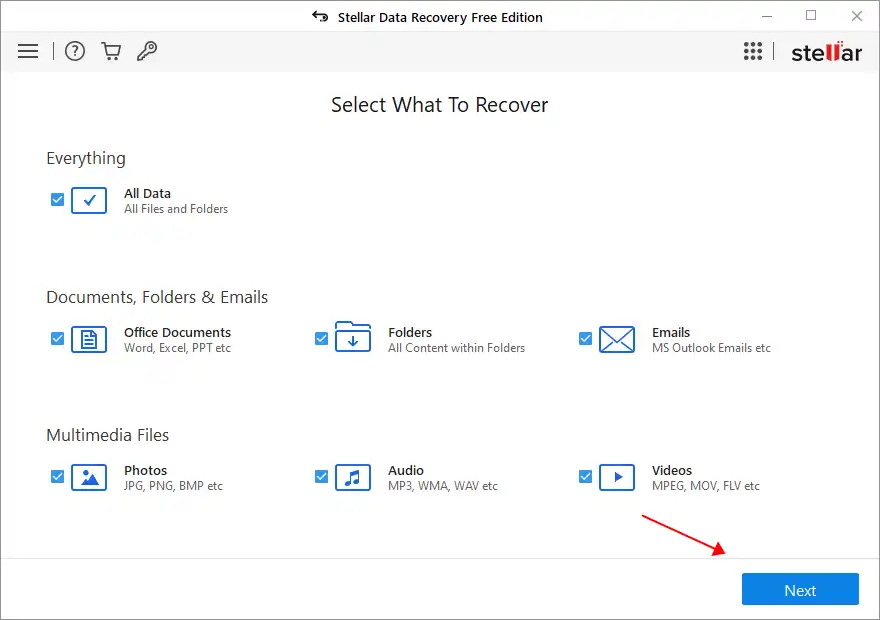 Step2. Pick the pen drive to scan. After that, filter the scanned files or choose to recover all the files. The total free data to recover is within 1GB. Then press Recover to restore the deleted files in the pen drive to your local folder.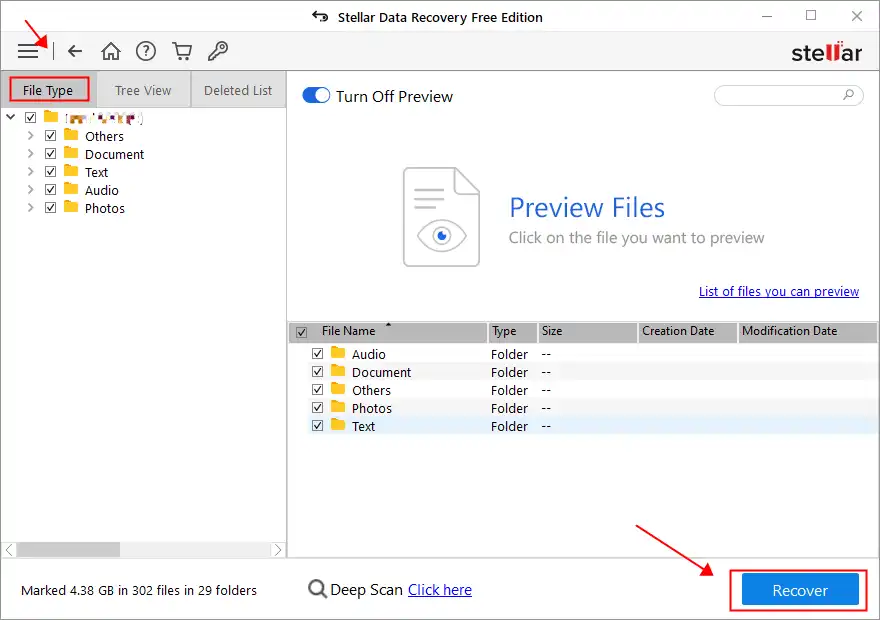 FAQs on Pen Drive Data Recovery
👀 Does the pen drive store data permanently?
Only if you don't delete or format the pen drive will the data in it permanently exist. However, the lifespan of a pen drive is limited (typically ten years). The damage to the pen drive will also cause pen drive data to be lost. Therefore, you'd better back up the pretty crucial data in it.
👀 Why do USBs get corrupted?
Several factors may cause a USB flash drive (pen drive) to corrupt, such as improper operations, virus infection, dust pollution, bad sectors, etc. You must plug in and out correctly and check the pen drive regularly during daily use.
👀 How can I recover pen drive data?
Data recovery software, like WorkinTool, is efficient in recovering pen drive data. Also, it allows you to retrieve data from formatted and logically corrupted hard drives.
The Final Words
Losing data from a pen drive is always a hassle to users, particularly for the one that contains critical data. Thanks to the data recovery software, you still have an opportunity to fulfill pen drive data recovery. Generally, they can help you restore accidentally deleted files and retrieve data from a formatted or logically damaged pen drive. The recommended data recovery software above is free to access; you can select it according to its features. Hope you succeed in getting the critical pen drive data back.
Products Reviews:
TrustScore
4
|
323
reviews