Pen Drive Data Recovery – Recover File from Pen Drive
Want to find quick and easy methods to perform pen drive data recovery by yourself? You are on the right page! This post explains three practical solutions to recover pen drive data, including two pen drive data recovery software tools and a built-in program on Windows. The first software is highly recommended for the following features.
1. Able to recover and save files for free.
2. Support 500+ file formats and all brands of pen drives.
3. Quick and deep scan your external drives.
4. Able to solve formatted and corrupted USB drive errors
Pen Drive Data Recovery – Recover Deleted Files from Pen Drive
"I accidentally deleted a crucial file from my pen drive and didn't back it up on my computer. Is there a way to recover it?"
If you also have this question, you are loading on the right page. Here I'll recommend practical pen drive data recovery tools to recover deleted or lost files from the pen drive. Keep reading to recover deleted files from pen drives.
---
What Makes Pen Drive Data Lost 
A pen drive, or a USB flash drive, is a portable external storage device that can help you preserve files and data, such as photos, videos, office documents, etc. Before learning how to recover pen drive data, we need to figure out possible causes for pen drive file loss. In this way, we can take corresponding measures and avoid future data loss of the same kind. So, what will cause the files in a pen drive to be lost?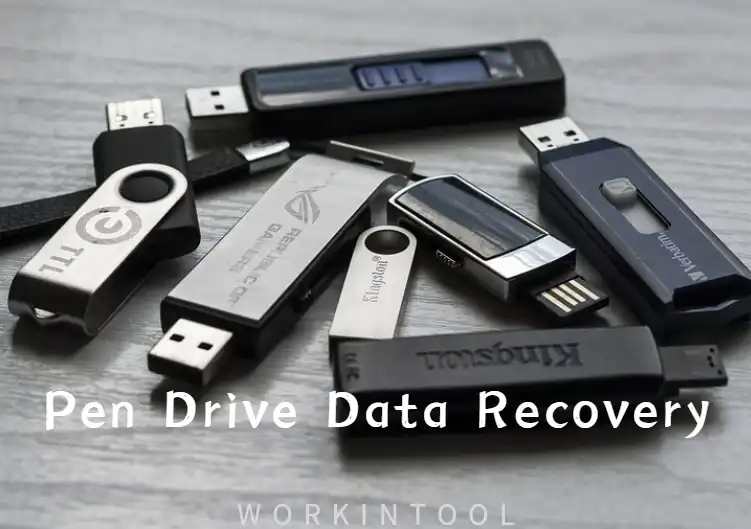 First,

accidental deletion

will cause the pen drive data to be lost. When we connect the pen drive to our computer, we inevitably need to transfer the files. And during the process, we may delete the file by mistake.

Second, the formatting of a pen drive will also cause data loss. Don't panic if your USB flash drive is formatted. This post also covers pen drive formatted data recovery software to help you find back formatted files.
Besides, a corrupted pen drive will make the data not recognizable. For logical damage, you can recover data with software. There is little chance of repairing a flash drive that is physically damaged, like external corruption, circuit damage, dust pollution, etc. You can resort to professional data recovery services if you need to retrieve valuable files from a physically damaged pen drive.
---
How to Recover Deleted or Lost Files from a Pen Drive 
You can use free pen drive data recovery software to recover deleted files from an external USB drive. Various software in the market allows you to recover deleted videos, photos, and documents from pen drive devices.
Pen Drive Data Recovery with WorkinTool Data Recovery
The first pen drive data recovery tool we recommend is WorkinTool Data Recovery Software. Although WorkinTool is not a fully free data recovery software tool, it offers 500MB of free recovery capacity. Users can recover USB drive data for free up to 500MB for sure, needless to find 'pen drive data recovery near me' or cost a large amount of repair money. In addition, this USB data recovery for PC can be the cheapest one on the market, which offers the full version at $23.99 a month (discount price).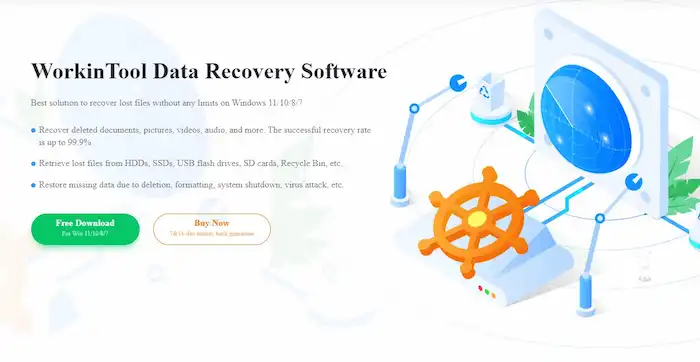 Easy & Fast

. You'll find something a little easier with its intuitive user interface. It is friendly to users, especially beginners in data recovery. With a few simple clicks, you can retrieve the data.

Full-featured

. There are various scenarios in the user interface, helping you navigate the feature in seconds. Briefly, it can fulfill deletion recovery, formatted recovery, USB/Memory Card Recovery, Recycle Bin Recovery, Disk & Partition Recovery, and more.

Available for All

. Various hard drives are supported as well. Besides pen drive recovery, it also performs 

SSD data recovery,

HDD, Memory card, SD card recovery, etc. The software is available on Windows now. You can download it from the official website below.

File Preview

. This data recovery software for USB pen drives allows users to preview deleted files before recovery. It is convenient to find your desired videos, photos, and documents in seconds.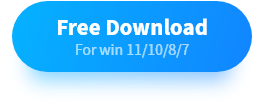 📝How to Recover Deleted Data from a Pen Drive with WorkinTool
1. Connect to Pen Drive
Plug in your external pen drive to your computer. Then launch WorkinTool Data Recovery Software. Then select your drive on the dashboard. Or you can navigate to Scene Mode to select specific recovery methods, like USB/Memory Card Recovery, Formatted Recovery, Deletion Recovery, etc.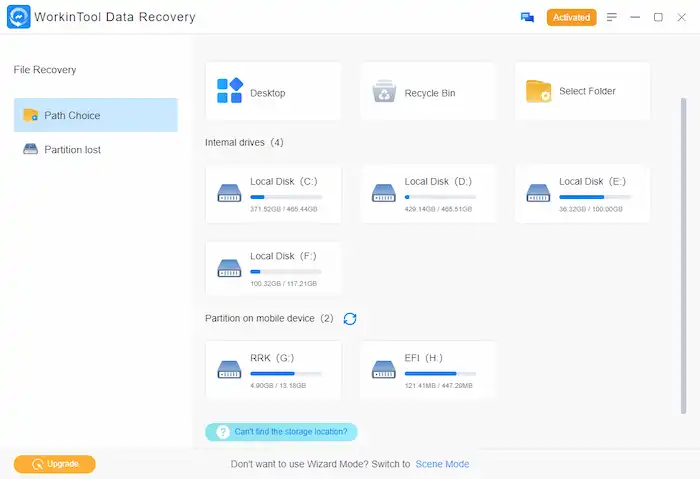 2. Scan and Filter Files
Select a scan method from Quick, Deep, or Formatted Recovery and press Scan Now to start scanning. Then filter the scanned data. You can directly search the target file or filter by file type, name, size, deletion time, etc.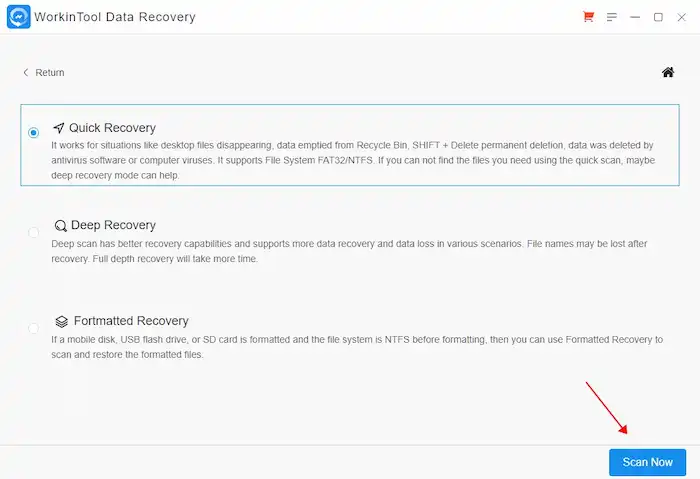 3. Recover Data from Pen Drive 
Pick the files you need to recover and press the Recover button. Then select a new local folder to save them and paste the Sure button to start recovering. After seconds, you can check the recovered files on your computer. At last, choose to drag the files to the pen drive or save them on your computer.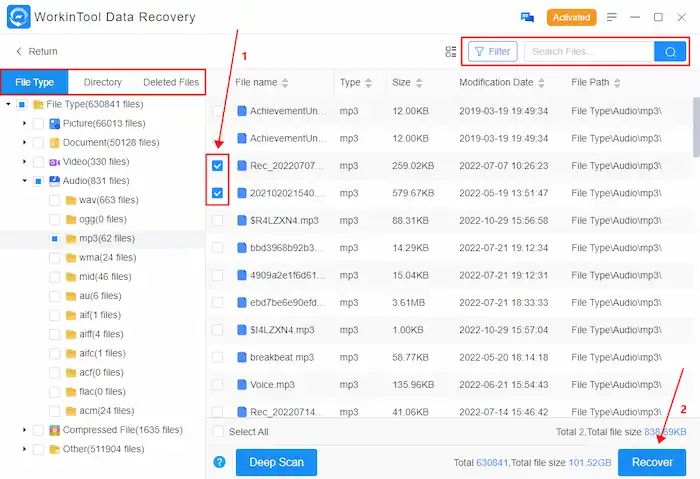 You May Also Like
---
USB Flash Drive Recovery with SysTools
Another helpful USB flash drive data recovery software I'd like to suggest is SysTools Pen Drive Recovery. This pen drive data recovery software allows users to get back videos, photos, documents, etc., from all brands of USB flash drives. It offers multiple plans to select from, including plans for individuals, businesses, enterprises, etc., starting at $39 a year.
Multiple External Drives

. SysTools is an experienced and versatile data recovery software for Windows in the field. It supports recovery from pen drives, USB drives, memory cards, etc. This software supports recovery from all brand pen drives of any size.

File Preview

. Another windfall is that it supports previewing the file before recovering it. But the downside is the trial version of this USB data recovery software restricts users from saving the previewed items.
However, this software also has some disadvantages. It doesn't offer free recovery space. And It is only suitable for data recovery for external devices. And the interface design may not be as modern as other competitors.
📝How to Recover Files from a Pen Drive with SysTools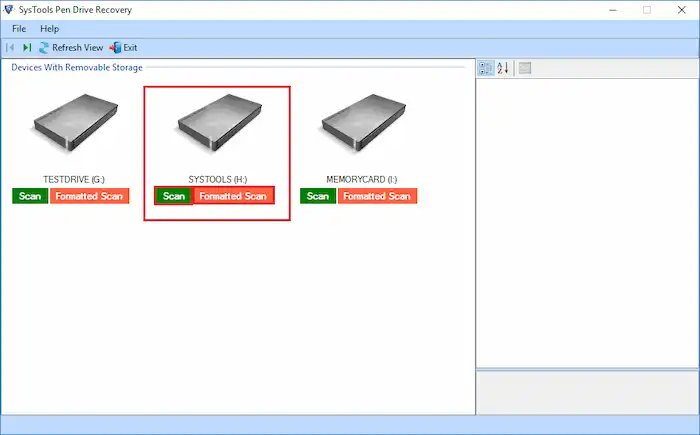 1. Download and install SysTools on your computer. Then connect the pen drive to your device. Click the Scan or Formatted Scan button.
2. Preview the recovered data in Software Panel. Then click Save to store recovered files.
---
Bonus: How to Recover Deleted Files from a Pen Drive without Using Software?
If you don't want to install a third-party software tool on your computer, built-in programs on Windows like Command Prompt might be helpful. This built-in command-line interpreter is able to check and repair USB drive errors and trace where your lost data goes. This method is more suitable for knowledge-based users for its outdated UI and complex command lines.
📝How to Perform Pen Drive Recovery with CMD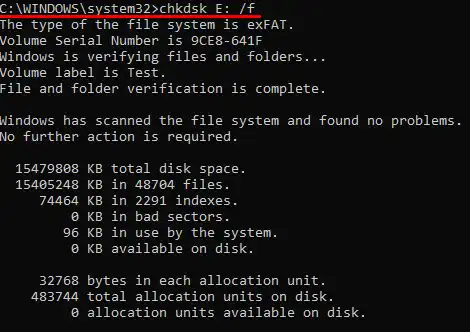 1. Connect your pen drive to your computer. Type CMD in the Windows search field and hit Enter to open Command Prompt.
2. Type chkdsk X: /f in the CMD window and hit Enter. (Replace the letter X with your drive letter.)
3. Type ATTRIB -H -R -S /S /D X:*.* and hit Enter again. (Replace the letter X with your drive letter.)
If this method works, you will see all deleted files on a newly created folder appear on your USB drive.
---
FAQs on Pen Drive Data Recovery
1. How to fix a USB flash drive that is not recognized?
If you want to fix an unrecognized USB drive or need to recover data from a pen drive that is not detected, you can try the following methods to repair it.
Uninstall and reconnect the USB drive.

Check for and install the latest Windows updates.
Reinstall USB controllers with Device Manager.
If your problem still exists, you can refer to Microsoft for more resolutions to fix the 'USB device not recognized' error.
2. Is it possible to recover data from a corrupted pen drive?
Yes, it is possible. You can recover data from logically corrupted pen drives using these ways.
Recover corrupted files from USB with data recovery software.

Check and repair your device errors using CMD.
Assign a new drive letter to your device using the Disk Management tool on Windows.
Reinstall or update your drivers using the Device Manager tool on Windows.
If these methods don't resolve your issue, it is better to restore corrupted USB drives through professional data recovery services, especially for physically-damaged flash drives.
3. Does the pen drive store data permanently?
Only if you don't delete or format the pen drive will the data in it permanently exist. However, the lifespan of a pen drive is limited (typically ten years). The damage to the pen drive will also cause pen drive data to be lost. Therefore, you'd better back up the pretty crucial data in it.
4. Why do USBs get corrupted?
Several factors may cause a USB flash drive (pen drive) to corrupt, such as improper operations, virus infection, dust pollution, bad sectors, etc. You must plug in and out correctly and check the pen drive regularly during daily use.
5. How can I recover pen drive data?
Data recovery software, like WorkinTool, is efficient in recovering pen drive data. Also, it allows you to retrieve data from formatted and logically corrupted hard drives.
---
The Final Words
Losing data from a pen drive is always a hassle to users, particularly for the one that contains critical data. Thanks to the data recovery software, you still have an opportunity to fulfill pen drive data recovery. Generally, they can help you restore accidentally deleted files and retrieve data from a formatted or logically damaged pen drive. The recommended data recovery software above is free to access; you can select it according to its features. Hope you succeed in getting the critical pen drive data back.