Recover Files on External Hard Drive Without Formatting
Not sure how to recover files on external hard drive without formatting? Don't worry. Check out this post for the best solution and get the WorkinTool Data Recovery tool to spare you extra time on data recovery.
😍 1. Up to 500 MB FREE Data Recovery.
😝 2. The cheapest data recovery software of its kind.
🤩 3. Easy interface for users to recover in THREE STEPS.
😎 4. Quick scan and recover files the same as the original.
🥳 5. Cover all file types of pictures, documents, videos, audio, etc.
😊 6. Available for all external storage devices like USB flash drives and SD cards.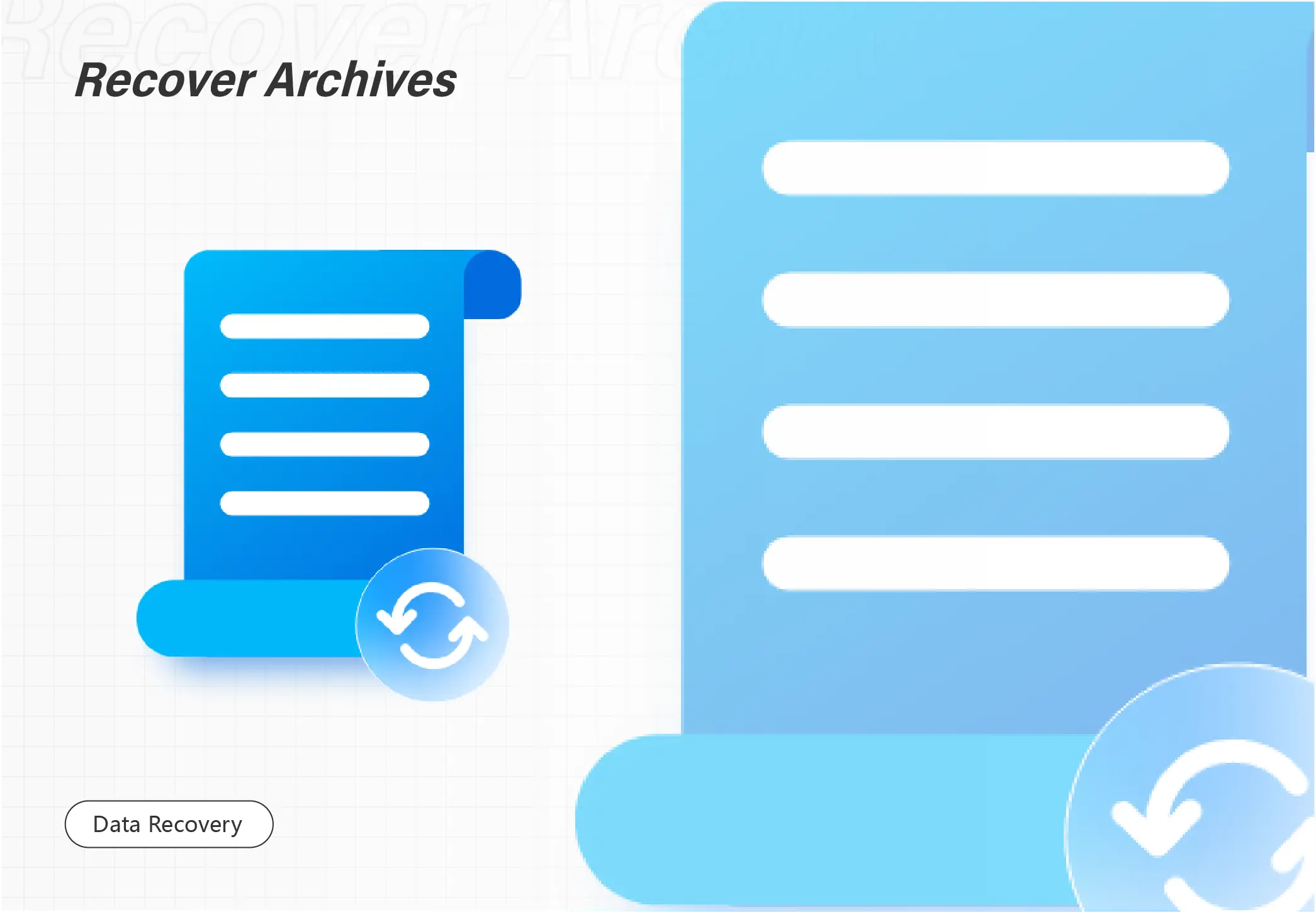 Recover Files on External Hard Drive Without Formatting
External hard drives for people who want to expand their computer memory are undoubtedly indispensable devices. A single piece can add several terabytes of storage volume. But using them to store content is the same as keeping it on a computer drive, and sometimes there are accidents. When you insert an external hard drive, a window may warn you that it cannot be read or accessed. You will even get a suggestion to format this hard drive. You won't be able to access your questions generally at this point. If so, do you know of any way to recover files on external hard drive without formatting?
You don't have to be nervous even if you don't know it. Not being able to access internal files can cause a lot of problems, but there are solutions. This article will discuss what causes this and how to recover your files from an external hard drive without formatting them. Of course, we will also provide methods to help users repair the external hard drive that has been damaged. All the methods provided are free of charge and have been tested by us to be effective. Of course, if you want to extract the files as quickly as possible, we recommend using WorkinTool Data Recovery. You can easily retrieve lost data file content in seconds.
---
Possible Causes of Faulty External Hard Drives
What you need to know is that hard drives could be better. In particular, as machines age, their issues with data transmission and storage become more severe. Any one of the issues described below may block access to the drive. Let's take a look at some of these common reasons. Why your external hard drive will suddenly stop working:
---
How to Recover Files on External Hard Drive
No matter which reason causes your external hard drives to be unreadable, as long as your original data hasn't been corrupted, they're theoretically recoverable. Even when you delete the data, it doesn't disappear immediately. What you delete is the entry for the user to access. This time, if you do not write new data into it, avoid new data to replace the content you want to restore. If you use data recovery software, chances are you'll get them back. If you need to know which software works well and want to save as much time as possible on it, we suggest you use WorkinTool Data Recovery Software.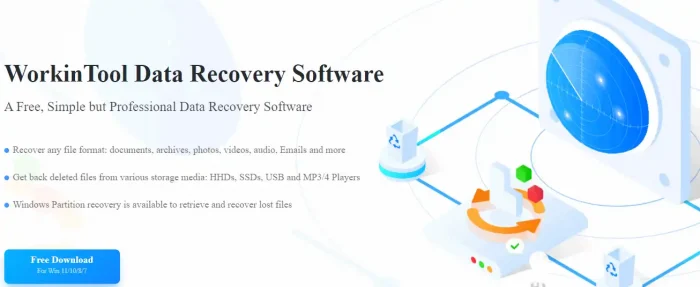 WorkinTool Data Recovery Software
This data recovery software works for a variety of different data loss cases and from multiple storage devices to retrieve and recover lost or unreadable data. It has the most straightforward user interface and no learning cost operation interaction process. As long as you can operate a simple computer system, just three mouse clicks of the software can restore any content you want. You can scan and identify up to 400 different file types and, depending on your needs, use the filter to pinpoint and recover to a specific location. Of course, in terms of price, this software is also the lowest in the same software. It also offers a 500 MB free trial of recovery permissions. You can choose to upgrade to a premium membership after trying it.
Six recovery options are built into the software for different data loss scenarios. Users only need to, according to their own needs, select the corresponding options according to the prompt to scan, filter, and find and restore data.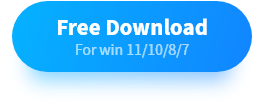 See how it works:
1. Open WorkinTool Data Recovery and select USB/Memory Card Recovery. Then, select the hard drive partition and click Scan Now.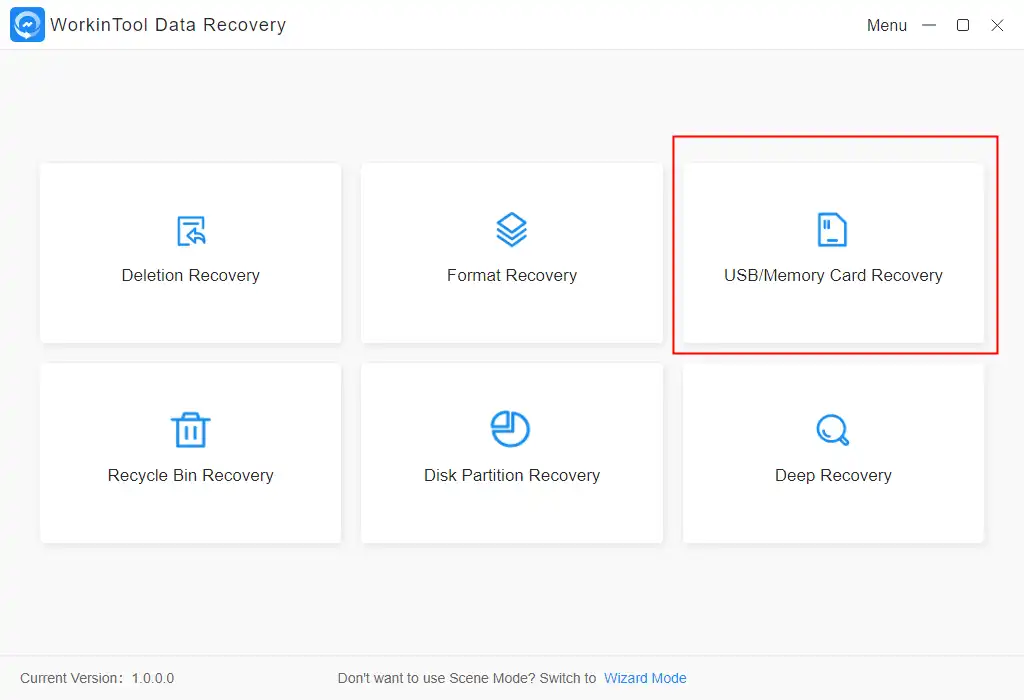 📣 Notice:
Remember to connect your external hard drive to the PC first. Otherwise, it won't be showing on the recovery page. After joining, click Refresh to continue with the following steps: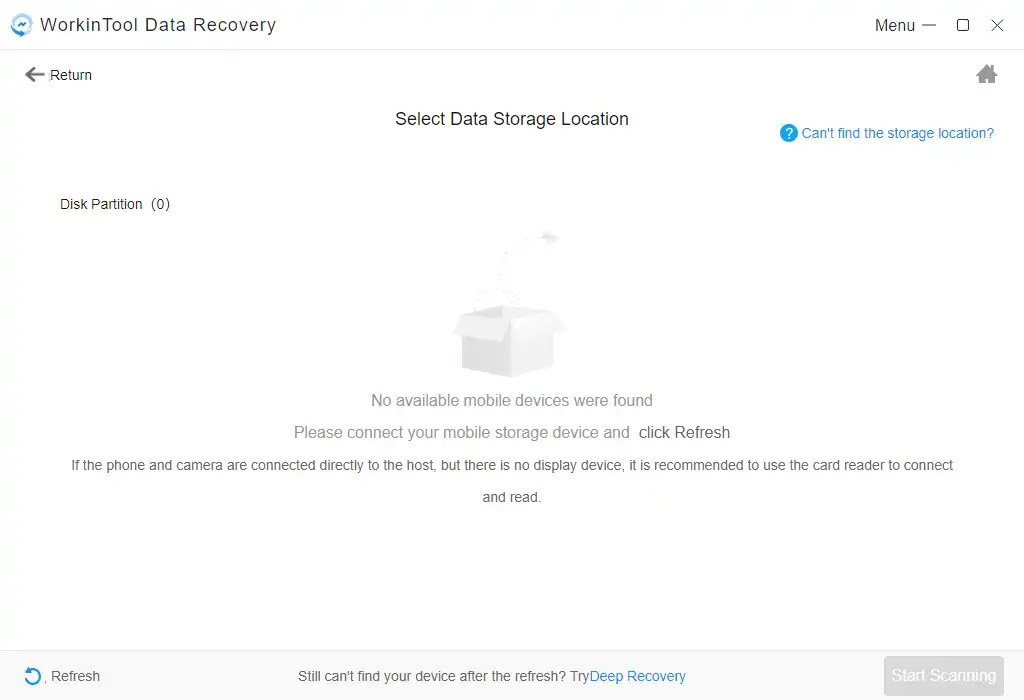 2. After scanning, you can use the Filter feature to locate your desired file.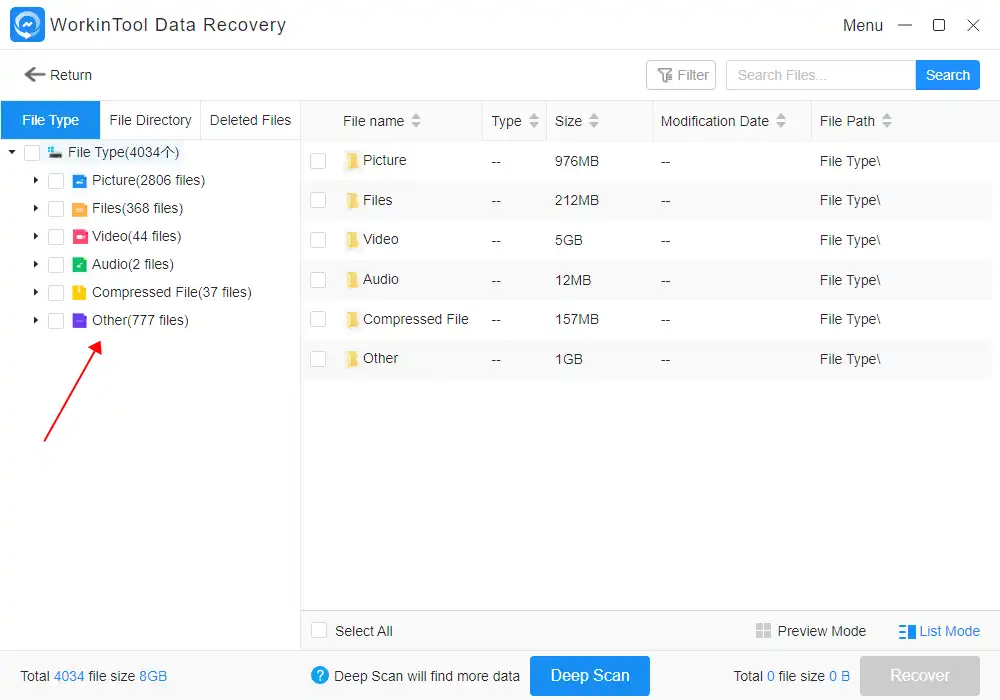 3. Finally, click Recover and wait for the recovery to complete.
---
How to Fix Corrupted External Hard Drives Without Formatting
The approach we have provided above is to use data recovery software as the fastest and most stable solution when you desperately need in-memory data. However, this method does not restore regular access to your external hard drive. So what's the best way to fix this without using its recommended formatting? You can try the following solutions to access your hard drive.
#1: Assign or change the drive letter
If you want to access your drive's operating system correctly, you need at least one drive letter for your drive. Check if it cannot be accessed because it does not have a drive letter. If not, manually assign or change the drive letter: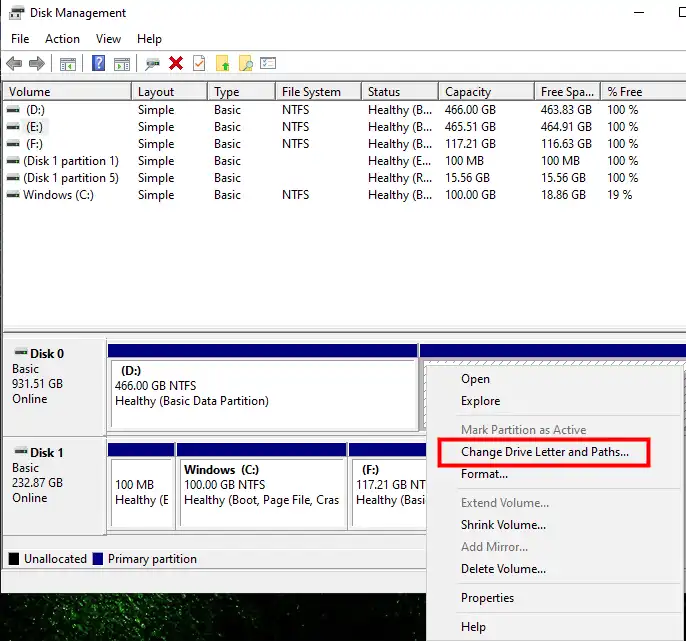 Search for 

Disk Management 

in the Windows search box and open it.

Right-click on the external hard drive disk and click 

Change Drive Letter and Paths

.

Tap 

Change

 on the assigned drive letter.

Select a new letter to the drive.
#2: Update

the Drivers
The driver is important because it enables the operating system to communicate with the connected computer hardware. However, if the drive used by the external hard drive is damaged or obsolete, it is likely to be inaccessible. That's fine. You can manually re-install the driver or update it to the latest version to solve this problem: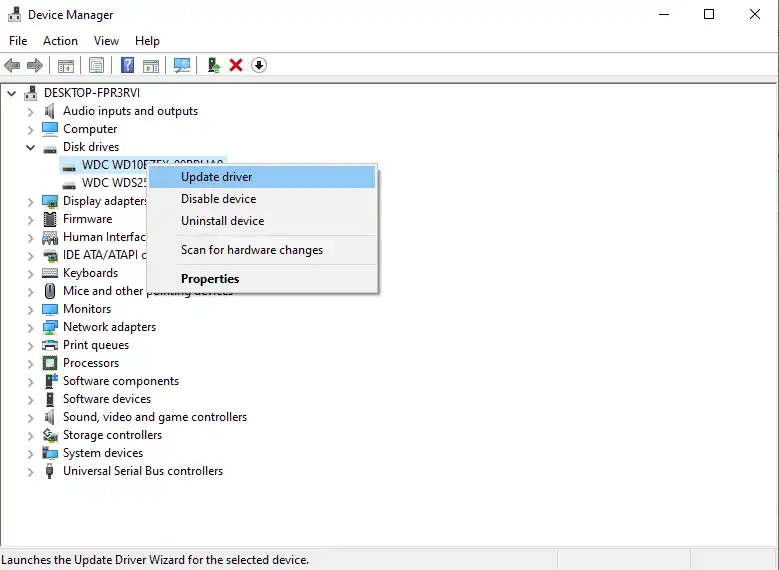 Type 

Device Manager

 on the Windows search box and open it.

Find your USB on the 

Disk Drives

 option and click 

Uninstall device

.

Try reconnecting your USB to the computer. The computer will download the latest drivers automatically.
---
Bottom Line
In this article, we have provided solutions for recovering external hard drives without formatting, and we have tested and proven each to be effective. You can choose the one that suits you best according to your own situation. But these are not cures, and they could happen again. If this happens again, our best recommendation is to use the recommended WorkinTool data recovery software directly and then consider formatting the drive to restore functionality. This is the fastest and most convenient way to recover data stored on a damaged external hard drive.
If you have any questions or better suggestions, please get in touch with us.