How to Restore Desktop Background Windows 10
To restore lost or deleted desktop background photo, WorkinTool Data Recovery is one of the best solutions. It can easily recover deleted, formatted and lost files in Windows 10. The software is:
✨ Free to recover up to 500 MB photos
✨ Quickly and deep scan your PC
✨ Batch recover photos in one click
✨ High recovery sucess rate
✨ No restrictions to download the restored files
How to Restore Desktop Background/Wallpaper Windows 10
We set a wallpaper or desktop background when we use our computer every day. Some users insist on using one wallpaper, while others frequently change wallpapers. Wallpapers may be removed by mistake or lost by user cleanup, operating system error, etc. It's a waste of time to find another wallpaper that suits you. If you lose your desktop background, don't worry; there are some effective practicalet back lost or delete the desktop background. This guide will show you how to restore desktop background Windows 10.
🔎 Why Desktop Background/ Wallpaper Lost or Disappeared
Many win10 users change the computer wallpaper soon after but find that the wallpaper disappears and the background turns black. In fact, this problem can be caused by many reasons. Here we list some common reasons below.
✨ System Update

The Windows system will regularly update, especially when you open the auto-update function. During the updating process, the previous wallpaper may be lost or deleted.

Best solution: Go to Windows settings to see the previous wallpaper
✨ Accidental Deletion

Sometimes, we may point to the computer background and accidentally press the delete key. This deletion is also irreversible and will directly cause the loss of computer wallpaper.

Best solution: Restore from Recycle Bin
✨ Virus Attack or Windows system error

If your computer is not checked regularly, it is vulnerable to viruses and system errors. There is also a high chance that the desktop background will be lost after a virus infects the computer or a Windows system error.

Best solution: Use Data Recovery software to recover
So how to get the desktop background back after encountering the above problem? Need specific steps, you can refer to the following detailed instructions.
How to Restore Desktop Background on Windows 10
It is not tricky to find the lost or deleted desktop background on Windows 10. For one thing, we can go to the Windows settings to check the previous wallpaper images and set it as a desktop background again.
For the other thing, a wallpaper is a picture in a folder located in the system directory or user directory. We can do this by getting the source file back and setting it back as the desktop background. The recently removed photos will be saved in the Windows Recycle Bin in the first place. You can check the Recycle Bin and try to restore the desktop background from it. If the wallpaper photo is permanently removed from your PC, you can ask data recovery software for help, which is efficient in recovering deleted, missing, and formatted photos.
🔶 How to Restore the Previous Wallpaper on Windows 10
The most direct way to restore the deleted or lost wallpaper is to go to the Windows settings. Here you can see all the previous desktop background photos. But if the wallpaper is lost caused by a Windows system error, virus attack, etc., this method may not take effect.
How to restore desktop background in Windows 10 Personalization
Step1. Press the Start button and click your Profile> Change account settings to launch the control panel.
Step2. Click Personalization on the menu bar and choose Background to check the previous wallpaper photos. Click the photo to restore it as a desktop background.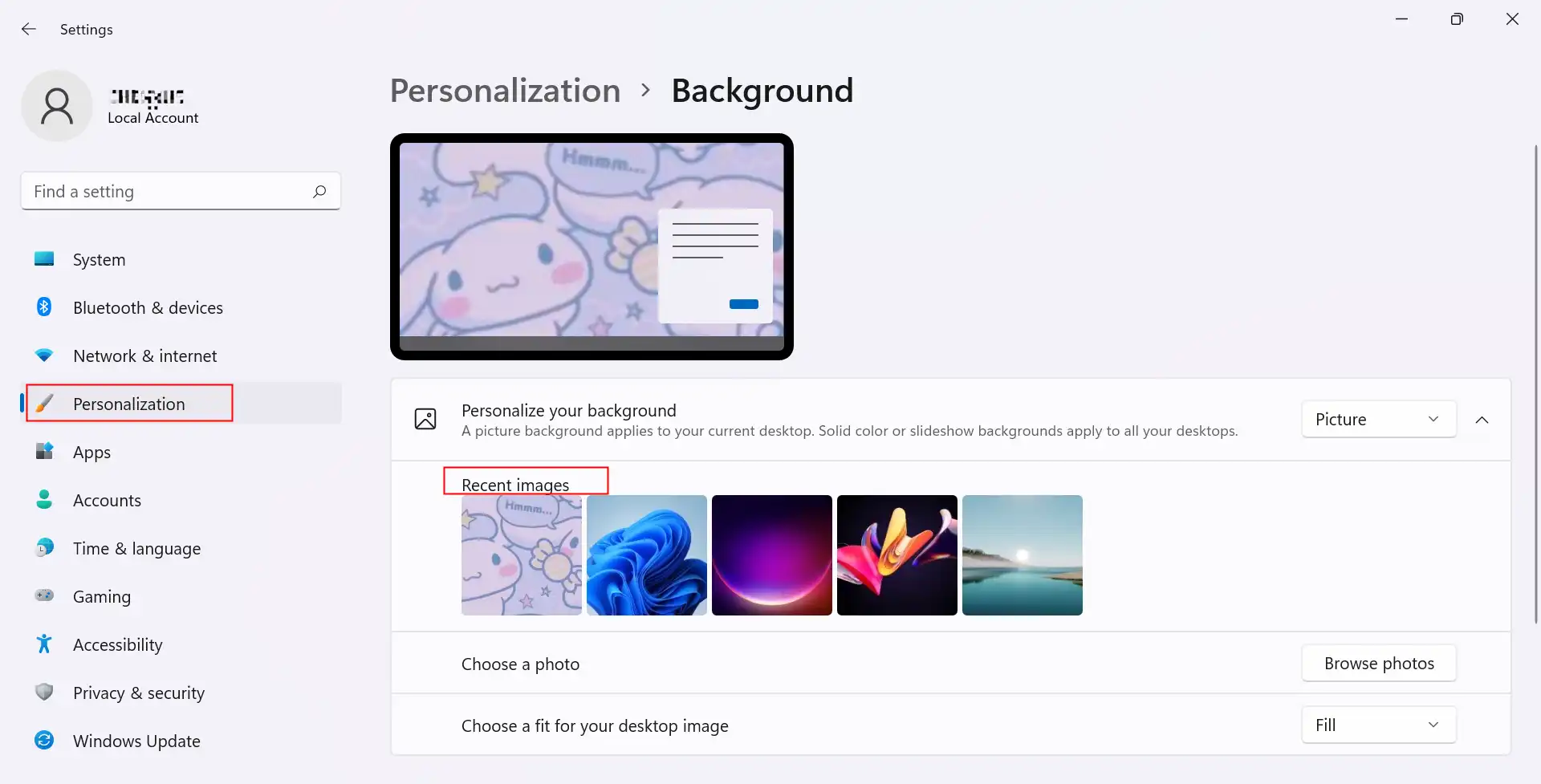 👀 Need more Windows settings solutions, you can refer to answers in Microsoft Comunity.
🔶 How to Restore Deleted Desktop Background in Windows 10 Recycle Bin
You can restore accidentally deleted desktop backgrounds from the Recycle Bin. It will preserve the deleted files from your computer forever unless you don't empty them. If you find the wallpaper photo in it, you can effortlessly restore it to your computer and set it as the desktop background again. Check how to fulfill that in detail.
Step1. Open the Recycle Bin on your computer, then find the target deleted desktop background photo.
Step2. Right-click it and press Restore to recover it to your desktop.
Step3. Right-click the recovered photo and click Set as desktop background.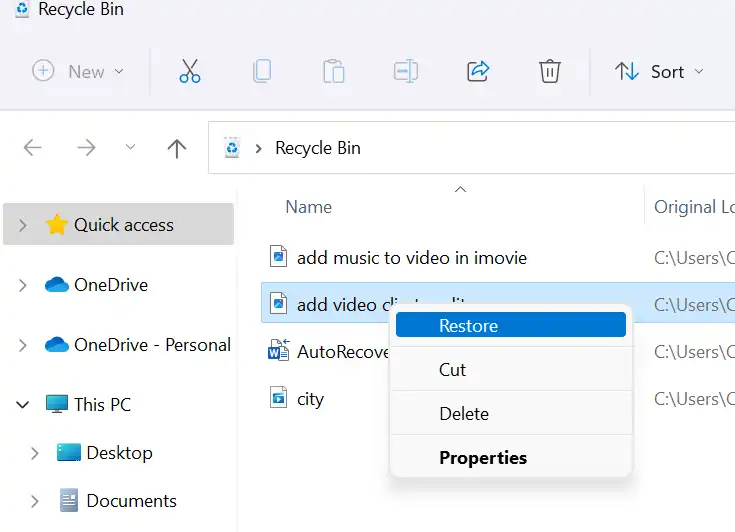 🔶 How to Restore Desktop Background on Windows 10 with Data Recovery Software
Suppose the wallpaper is lost caused of system format, Windows error, virus attack, and more, then the above methods may not work. Data recovery software, like WorkinTool Data Recovery, can cope with any data loss scenarios. Using it, you can effortlessly retrieve deleted, lost, and formatted files. It can deep and quickly scan your hard disks and navigate the target photo file by customized filtering. In addition, a high data recovery success rate is guaranteed in this software. As for its price, it provides reasonable prices and plans. The free version allows you to recover 500 MB of files for free. While the pro version is also cost-effective, helping you batch recover any data without limits. You can download it by clicking the button below.

How to restore desktop background on Windows 10 with WorkinTool Data Recovery
Step1. Download the WorkinTool Data Recovery software from the official site. Launch the software and choose Deletion Recovery on the first page.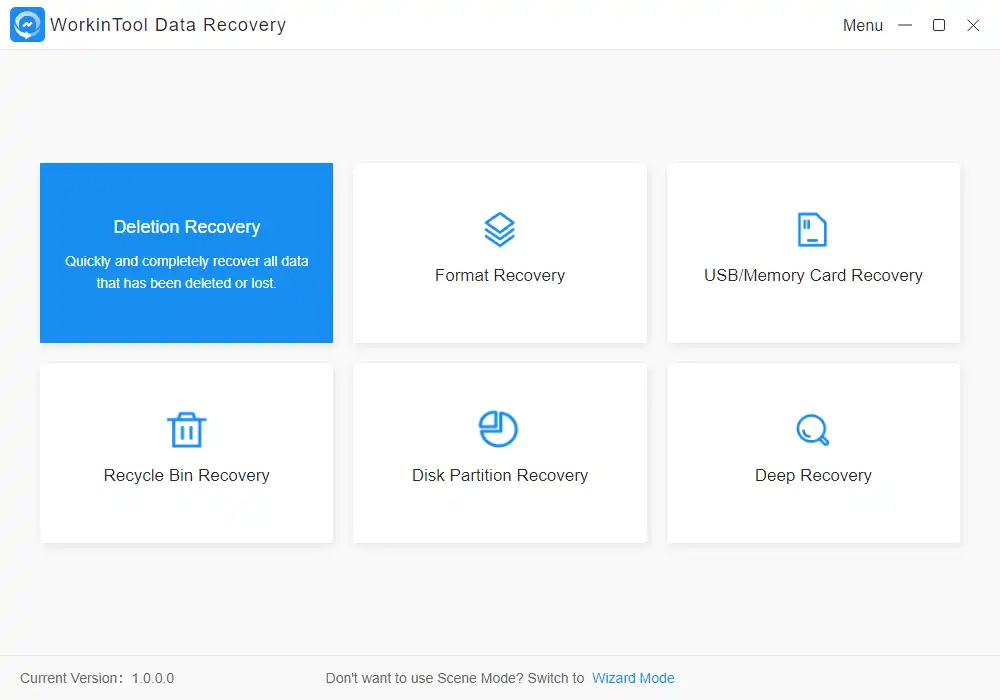 Step2. Pick the hard drive you used to save the desktop background photo and press Scan to find deleted files.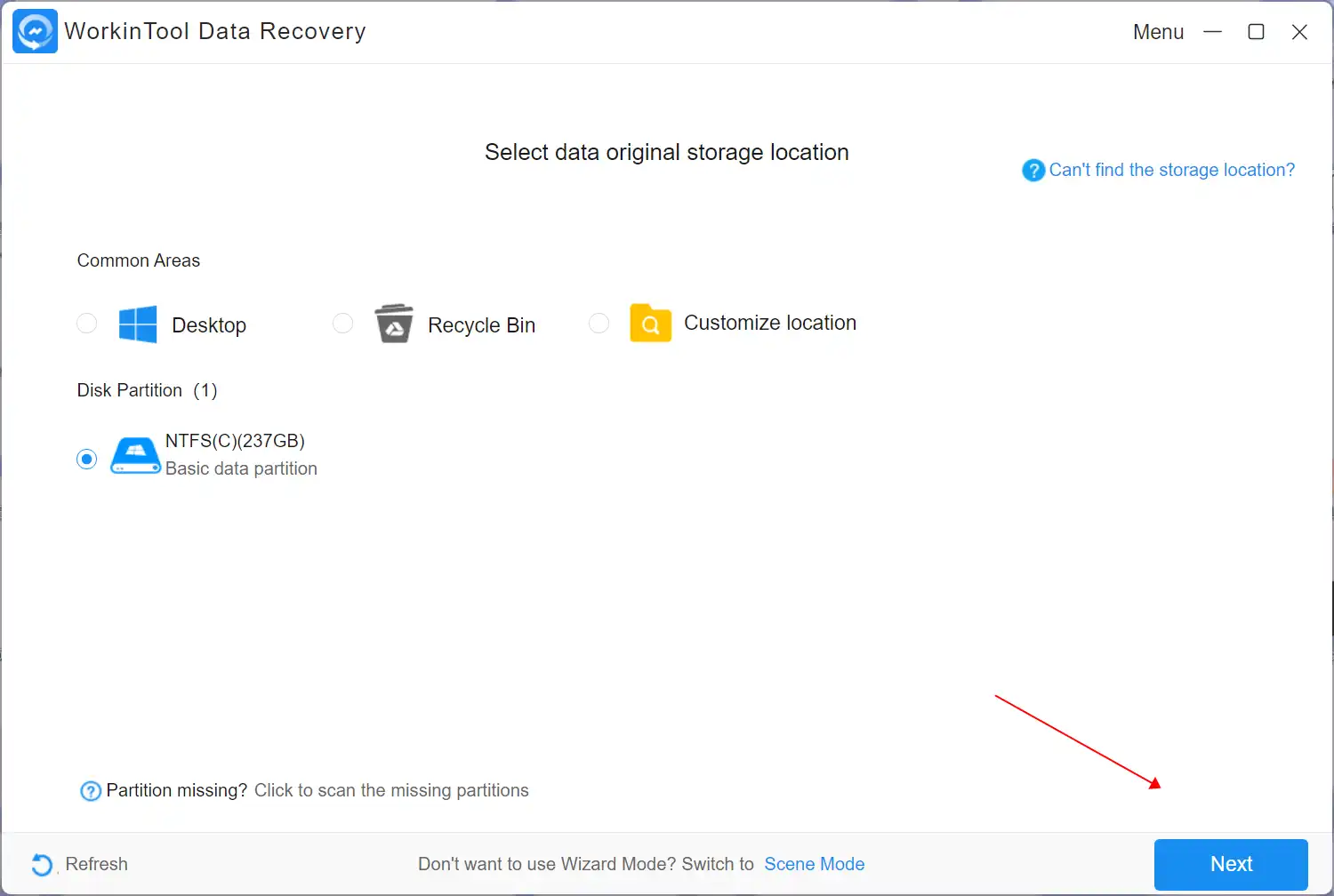 Step3. Navigate the wallpaper photo by filtering file type, size, location, deletion time, etc. Then select the photo and press Recover to restore it. Then choose a new save path and press Sure to download it.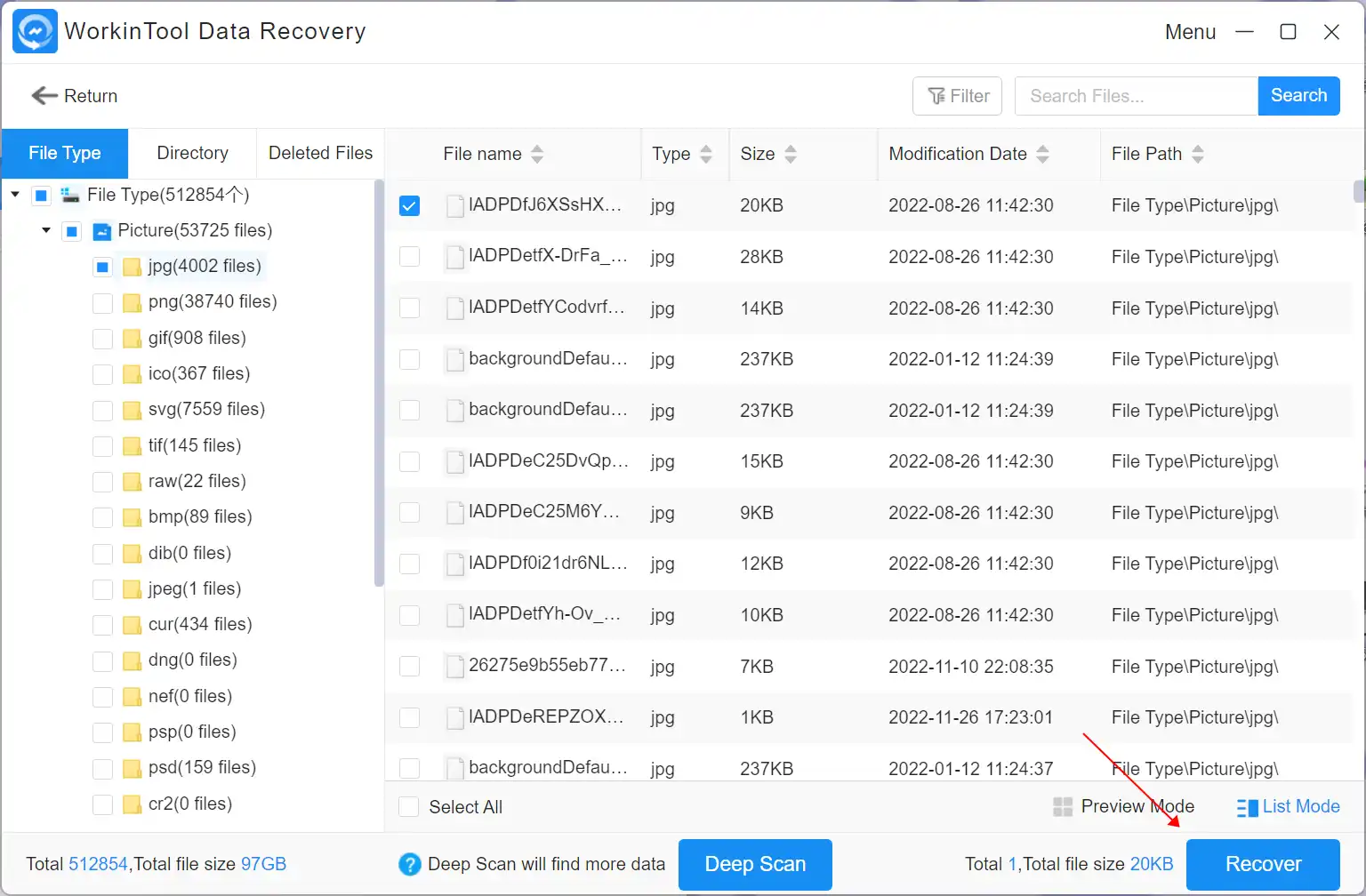 More Data Recovery Solutions for WorkinTool Data Recovery
Wrapping Up
In the above, we provide comprehensive solutions to restore desktop background Windows. For different situations, the most efficient solution varies. It is prevalent lose your wallpaper in the Windows system. Just use the mentioned methods to fix your trouble right now.