How to Make a Video Slow Motion in Windows-2 FREE Ways
If you are a video lover who frequently shares your videos on them, it is essential for you to master some video editing skills. Today, we will focus on one of them–how to make a video slow motion in Windows. Here are two FREE solutions: using a third-party tool-WorkinTool VidClipper (It's free, simple and convenient) and a built-in program–Microsoft Photos. Please start your reading now to know the specific information.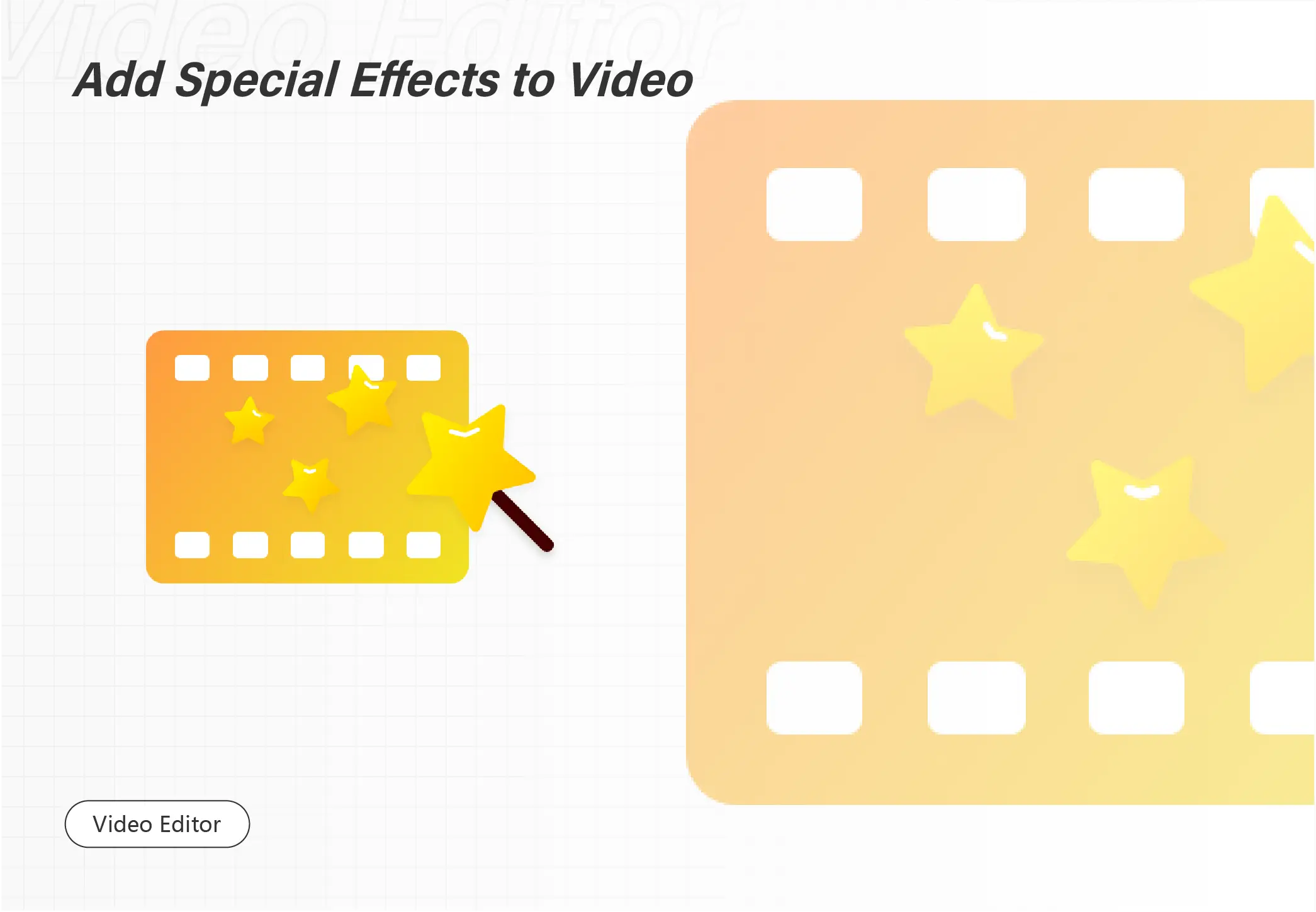 How to Make a Video Slow Motion in Windows  | 2 FREE Ways
Videos are now playing an indispensable part in our daily life with the global prevalence of some video-related social media platforms like TikTok. If you are a video lover who frequently shares your videos on them, it is essential for you to master some video editing skills. Today, we will focus on one of them–how to make a video slow motion in Windows.
Now, let's start our discussion.
---
Why Do You Need to Make a Slow-Motion Video
Slowing down a video is a common video editing skill in almost every scenario, especially in the following ones:
Hence, it is critical to convert a video to slow motion at present if you are an enthusiastic video lover or a professional video editor. So please read on to learn how to slow-mo a video in two FREE ways.
---
How to Make a Video Slow Motion with a Third-Party Tool?
Much as adding a slow-motion effect to a video requires few techniques, you are definitely unable to fulfill this task without proper video editing software. Here, please fix your attention on a handy desktop video editor called WorkinTool VidClipper.
📕How to slow-mo a video through WorkinTool VidClipper?
(The whole clip)
1. Open VidClipper and click the +New icon.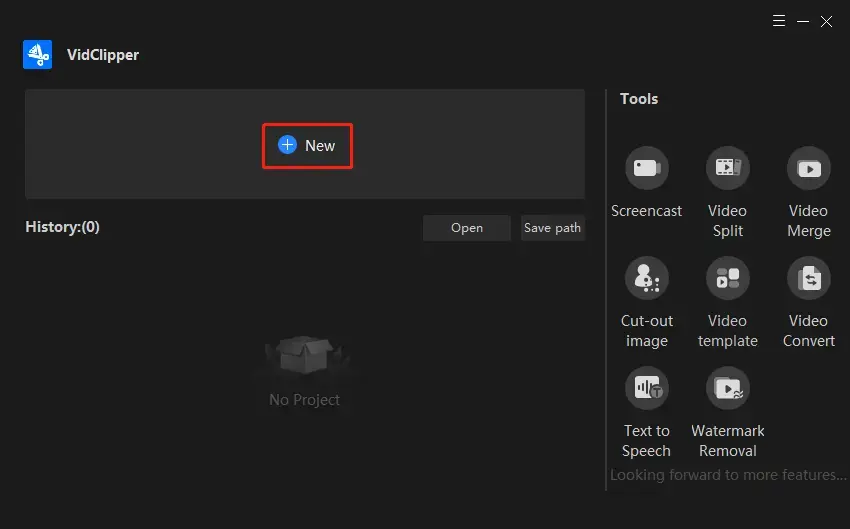 2. Hit Import to upload your video and drag it to the editing bar below.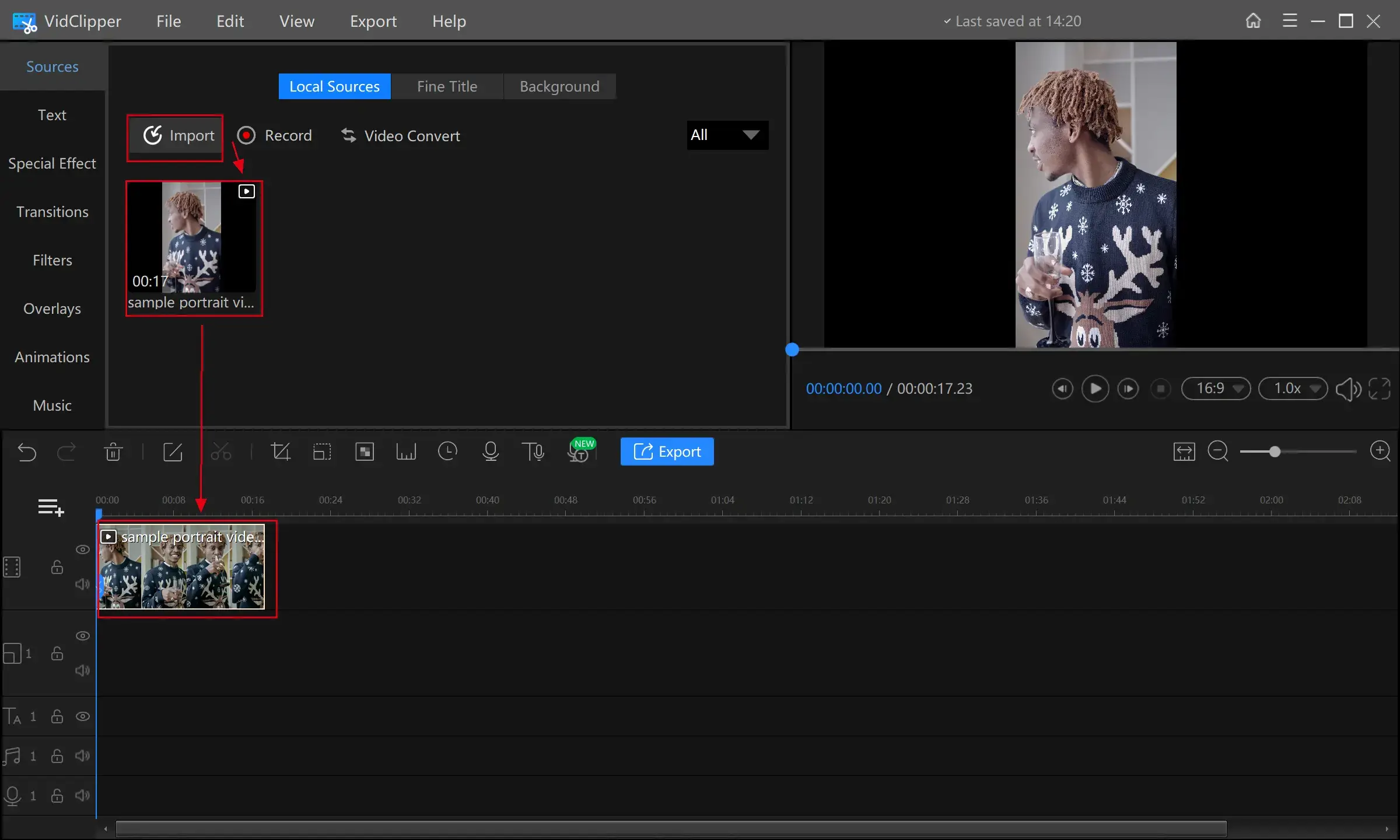 3. Click the video to activate the editing console and find Speed.
4. Select the ideal speed mode and press the Export tab.
(The slow speed of your video is totally adjustable, from 0.1 to 0.9.)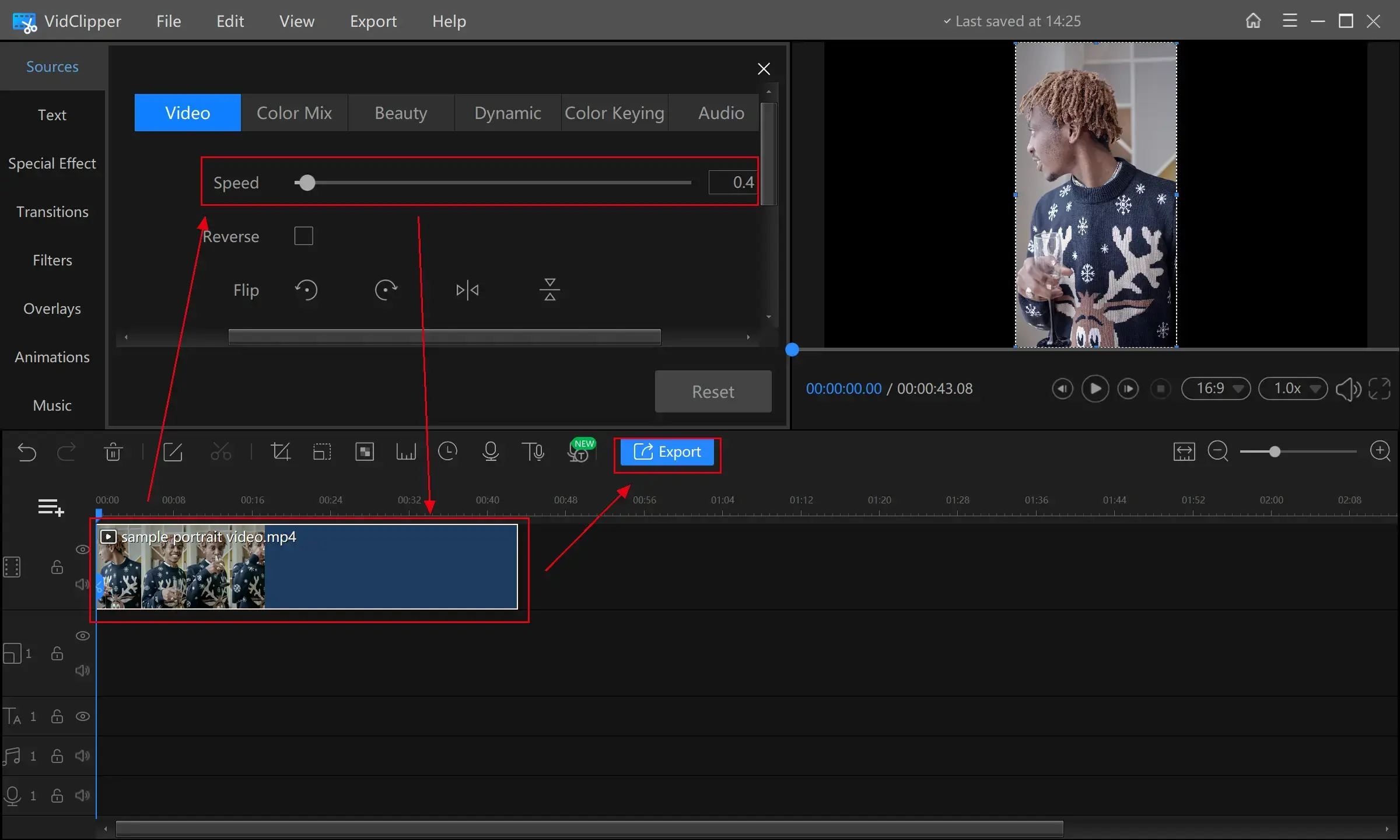 Here is the result.
Additional Instruction
📕How to slow down part of a video via WorkinTool VidClipper?
1. Repeat the first and second steps above.
2. Move the blue editing line twice to locate the clip duration you intend to cut and then hit the scissor icon respectively.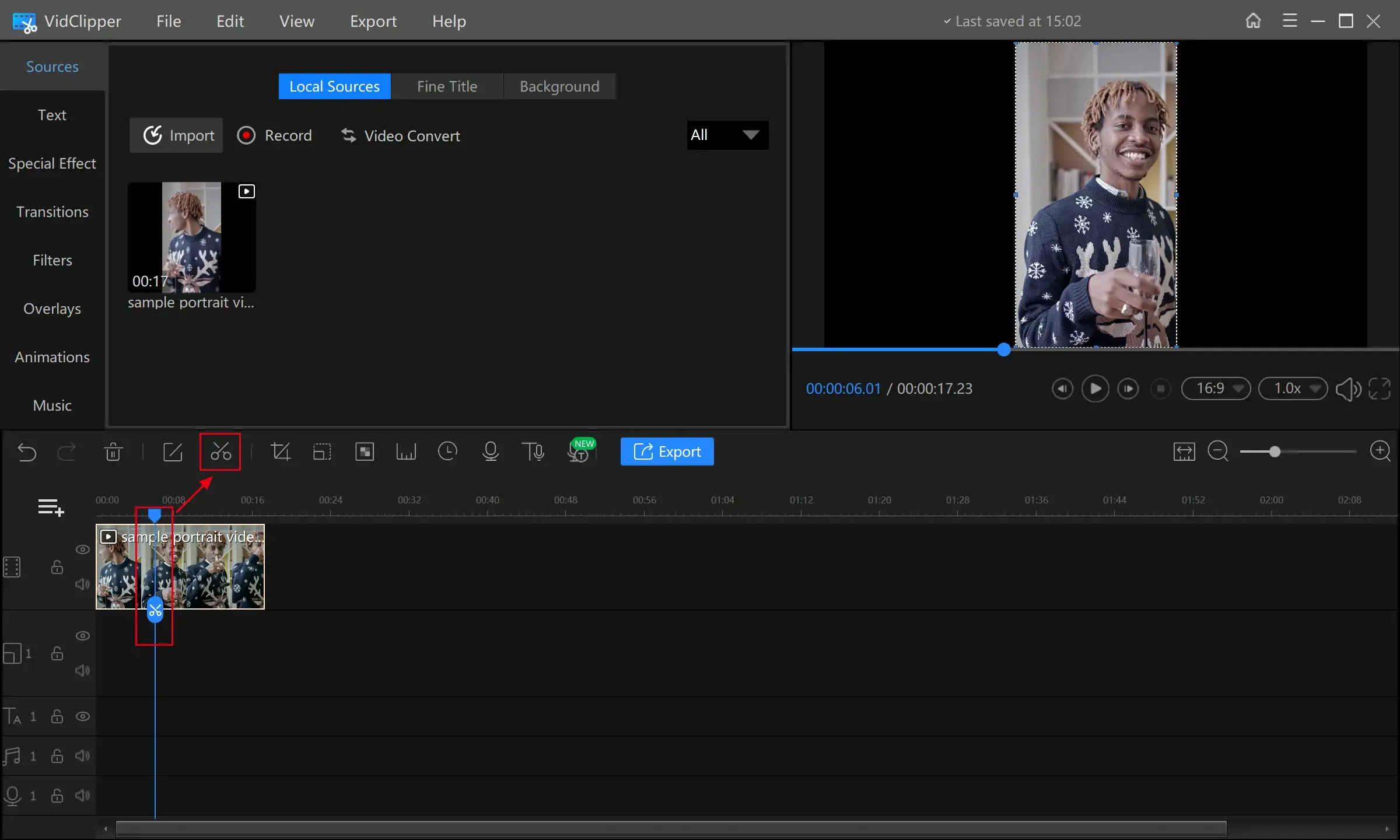 3. Click the clip you hope to slow down to activate the editing console and select the slow speed you want.
4. Press the Export tab.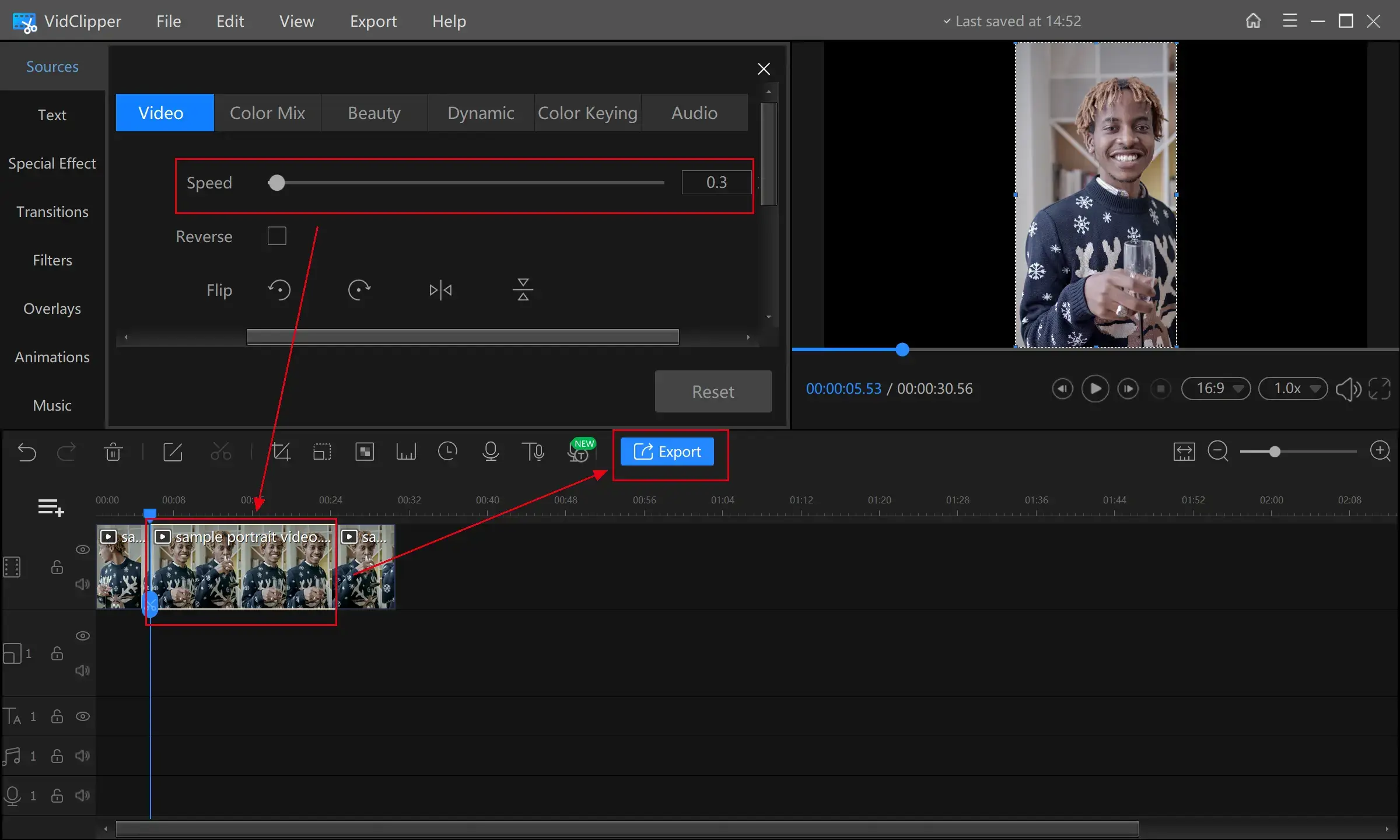 Please see the output.
📢Notes:
1). VidClipper enables you to customize your output in the following settings: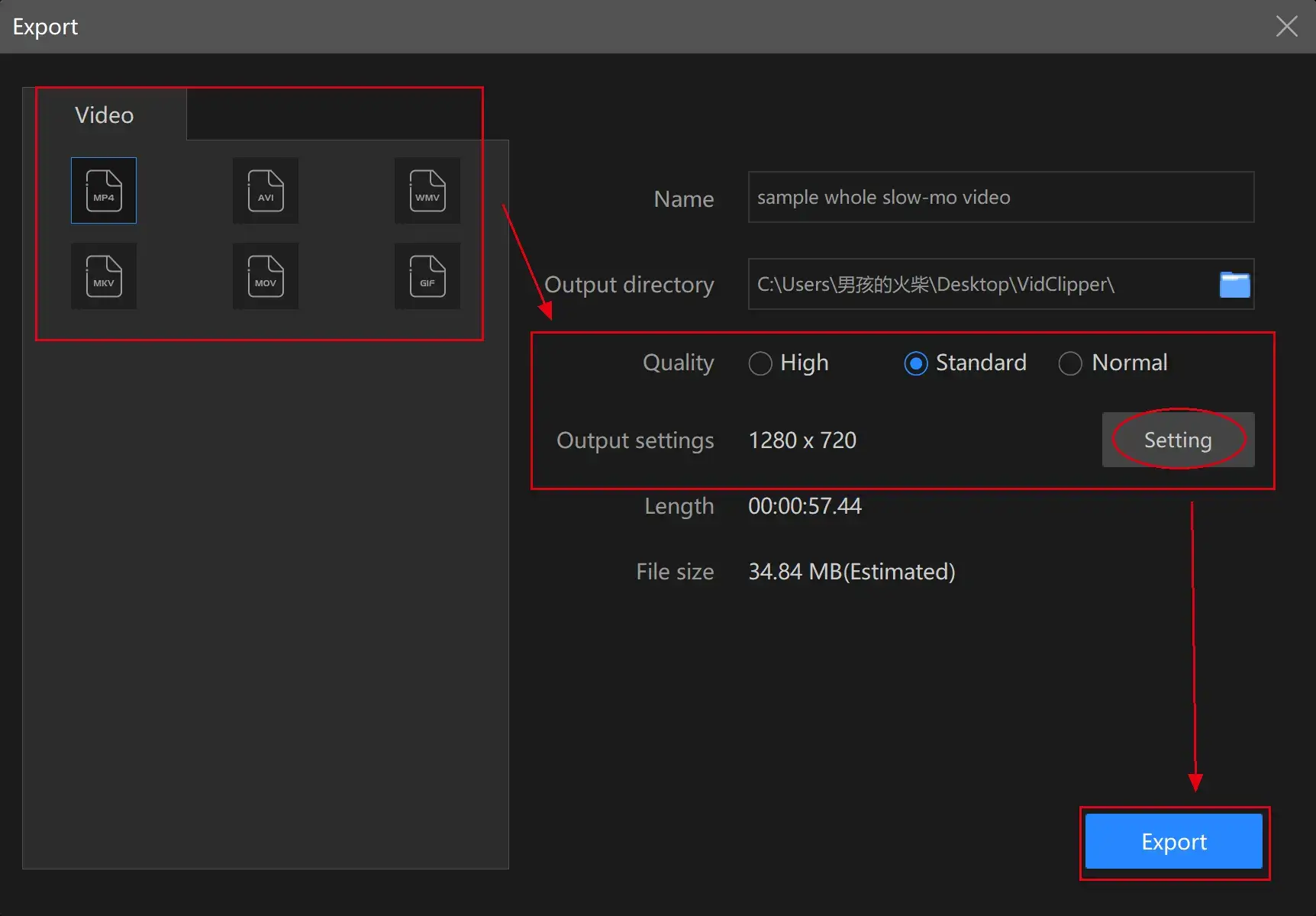 Video Formats: Six formats are available–.mp4, .avi, .wmv, .mov, .mkv and .gif.
Video Quality: Three modes are for you–High, Standard and Normal.
Additional Output Settings: In addition to the default modes for video quality, you can further adjust the parameters of your video and audio to modify their qualities, including Video (Encoder, Frame Rate, Resolution Rate and Bit Rate) and Audio (Encoder, Sample Rate, Channel and Bit Rate).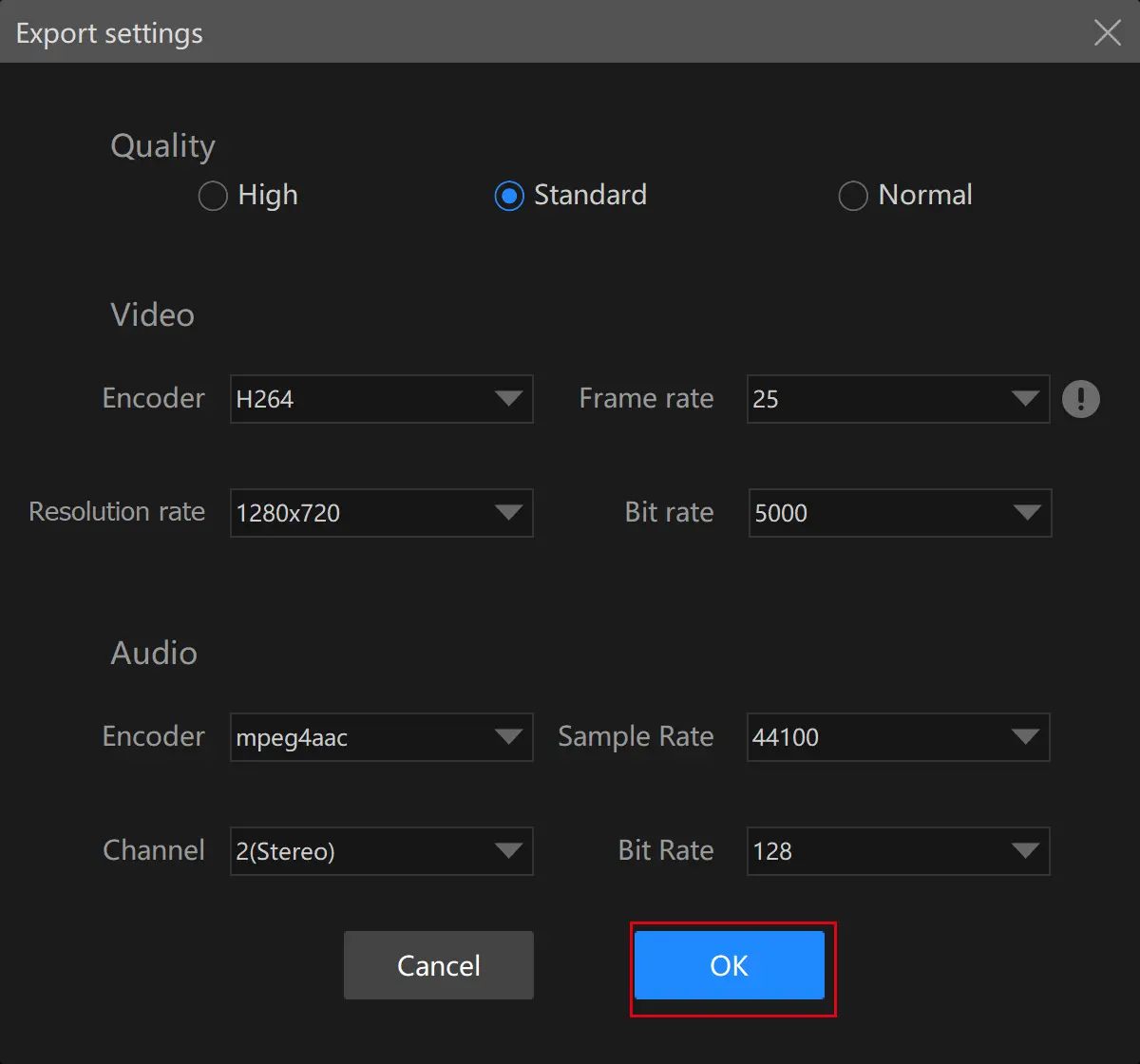 2). The additional editing features in the console are at your disposal, so you can create a more customized slow-mo video, from revering it to flipping and rotating it.
3). You can expect a personalized reminder or post-editing status when your output is under exporting, including a ringtone reminder, PC shut down and no further operation.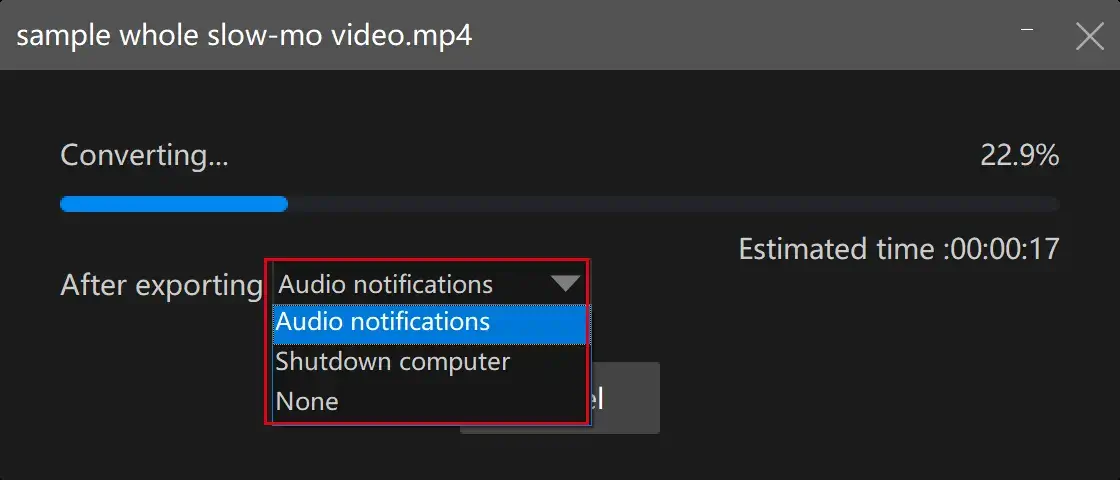 🔈Attention:
The length and the size will normally be changed when you slow-mo your video. That is to say, your video will be longer and larger.
📄Something More to Say
📌What is WorkinTool VidClipper?
WorkinTool VicClipper is a piece of powerful all-around free video editing software. Thanks to its relatively simple interface with several valuable features, even beginners will find it convenient and effortless to operate. These are its main and acclaimed features:
✂Quick Editing
✂Video Editing 

Make a Video Clip (Video Splitting)
Merge Videos
Video Templates for Common Scenarios
Video Watermark Removal

Insert Music into a Video
To put a slow-motion effect into your video, you only need a few steps to realize this goal with WorkinTool VidClipper. Hence, you don't have to be tech-savvy.
Furthermore, WorkinTool VidClipper is utterly FREE for users currently. Hence, all the features are entirely accessible without a license payment and compulsory registration. You can rest assured to use it to export a slow-mo video.
---
How to Slow Down a Video Without a Third-Party Tool?
Some people may consider it cumbersome to download and install a third-party tool. Here is an approach helpful enough to realize the goal of changing your normal video to slow motion–Microsoft Photos.
Microsoft Photos is a built-in program in Windows. When your computer system upgrades itself to Windows 10 and above, Photos becomes both an image viewer/video player and a useful picture/video editor. You can undertake basic and simple editing tasks with its assistance.
📕How to make a video slow motion in Photos?
1. Open your video with Photos.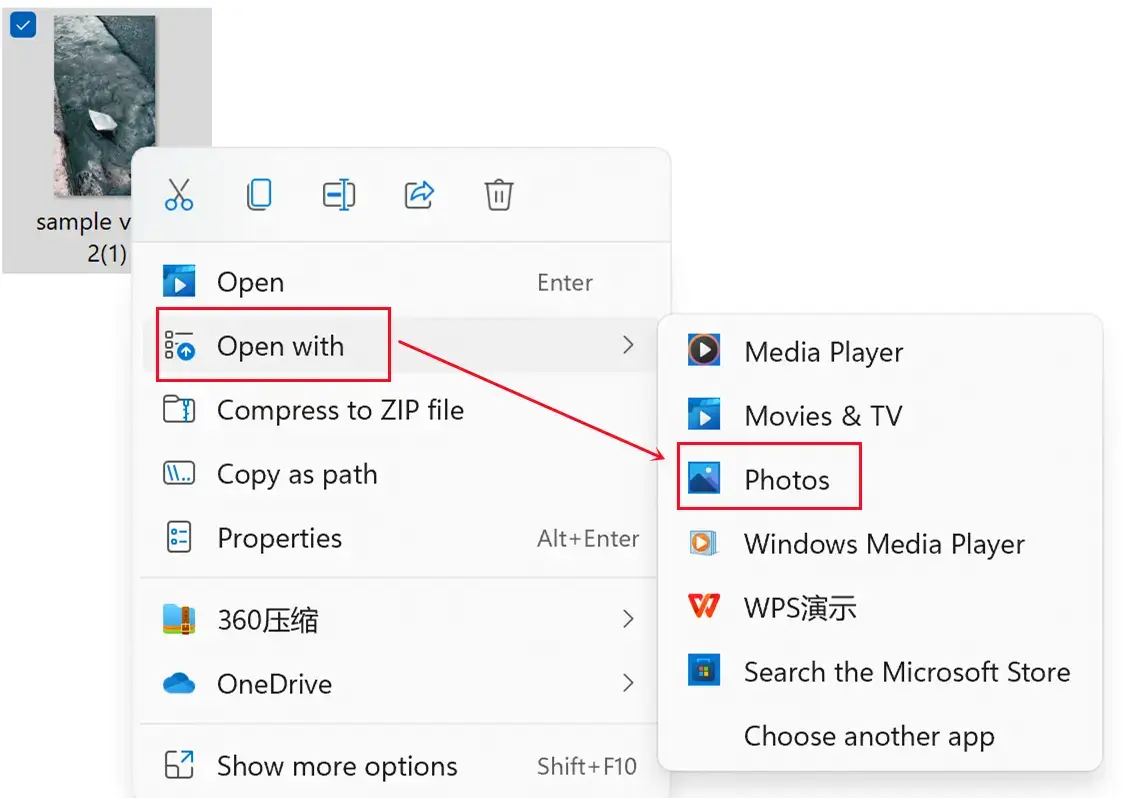 2. Click the ellipsis icon > Edit more > Add slow-mo.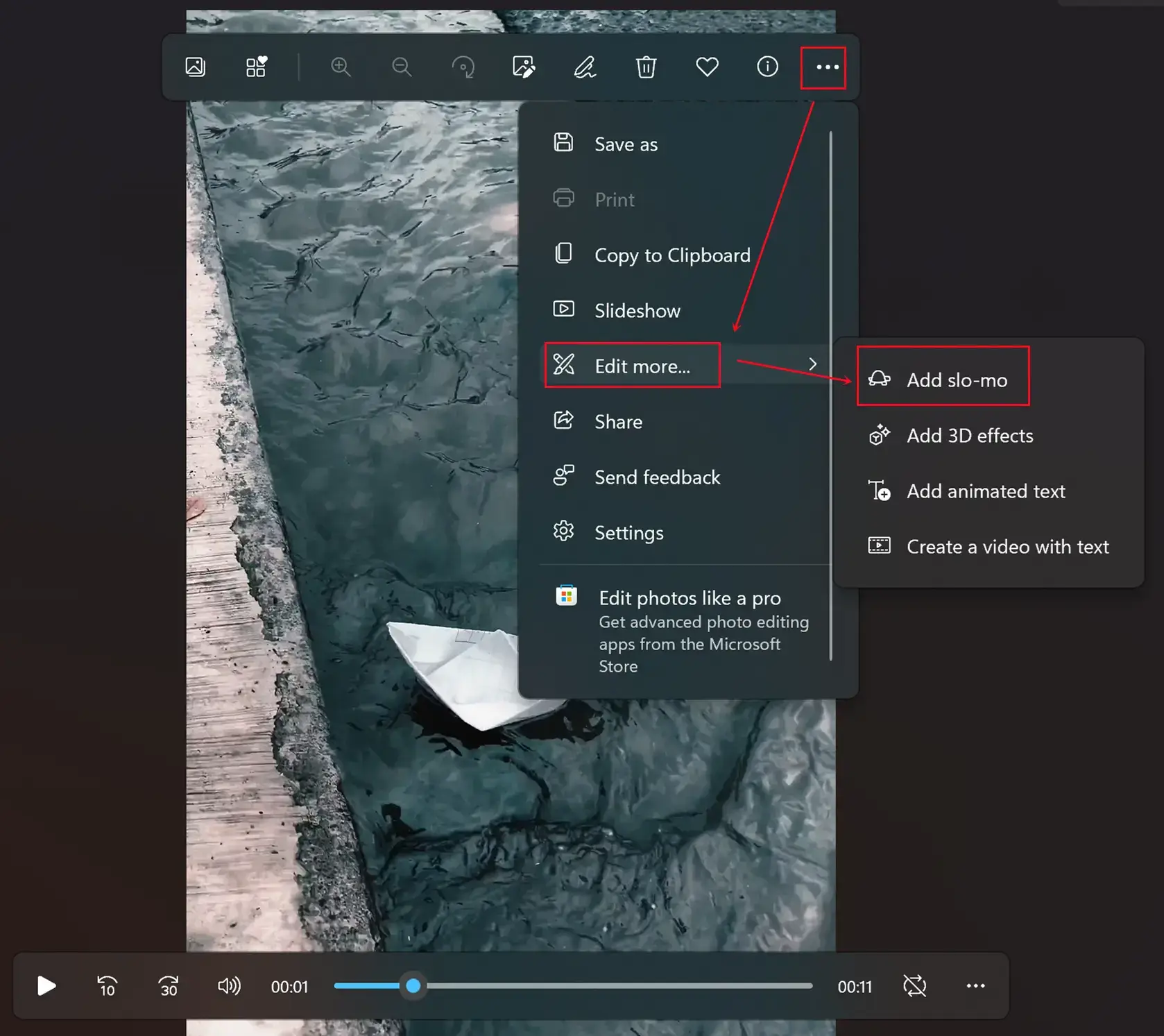 3. Drag the blue frame bar to decide which clip the slow-motion effect applies and hit Save a copy.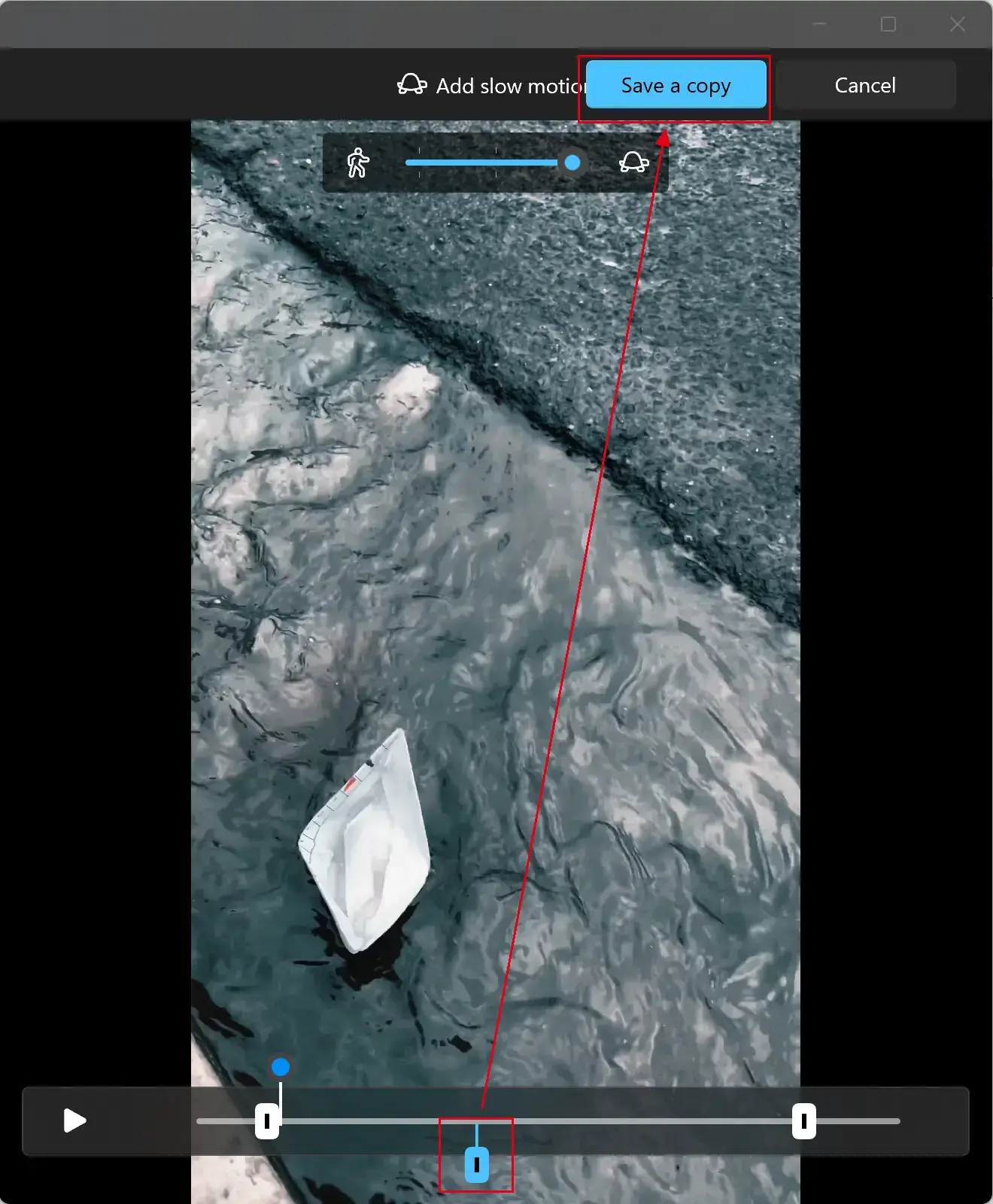 Here comes the result.
📣Notice:
1). You can only choose to make part of your video slow motion through Photos.
2). The white progress bar is to help me trim your video into a short clip.
3). The adjustment bar on the top helps you change the speed, from the original speed to super slow.
Here is our verdict on this method.
😊Good News
😒Bad News

No third-party tools involved
Multiple slow-motion modes
Simple slow-mo process
High-quality output

Slow-mo part of a video only
Unstable uploading speed
---
Additional Words
📌Why should you choose WorkinTool VidClipper?
Lightweight and Simple: WorkinTool is a lightweight and friendly program. Also, it wins users', especially beginners' recognition by its easy-to-use interface with clear instructions on some of its feature pages.
Multiple slow-mo choices: The final slow-mo effect is decidable with the assistance of the Speed section: from 0.1 to 0.9.
Abundant Additional Editing Features: Your videos can be easily and instantly customizable through our various editing features, including 100+ stylish texts, 60+ filters, 300+ transitions, 70+ overlay effects, 200+ elements and 600+ sound effects.
Quick Editing Modes: You can quickly split your video, combine your clips, remove and change your video background, convert video and text to audio, remove video watermark and more with the tools listed on the opening page.
High-Quality Guarantee: The output via WorkinTool VidClipper will be exported without losing quality.
Completely FREE currently: You are entitled to all the features of WorkinTool VidClipper without any license payment and compulsory registration.
Green: There will be no advertisements in the course of your video editing and no intrusive watermark added to the outcomes.
---
Wrapping up
Making a video slow motion, whether the whole clip or a part of it, can be as easy as pie if you have a proper solution. This article is here to offer you some effective ones and we sincerely hope you can pinpoint the ideal way after finishing it. However, it is strongly advisable to give WorkinTool VidClipper a try.
Now, are you ready to add a slow-motion effect to your video?