How to Record a Zoom Meeting Without Permission
It is known that if you want to record a Zoom meeting, you have to either be the host or have permission. However, it is embarrassing if you always ask for permission to record because you have a bad memory of the meeting details. Then, you need a way out to help solve the problem of how to record a Zoom meeting without permission. Well, WorkinTool VidClipper is here to help. It has a powerful screen record function to help you capture every frame of the screen. And it is totally free without any limitation. Go download and experience the magic.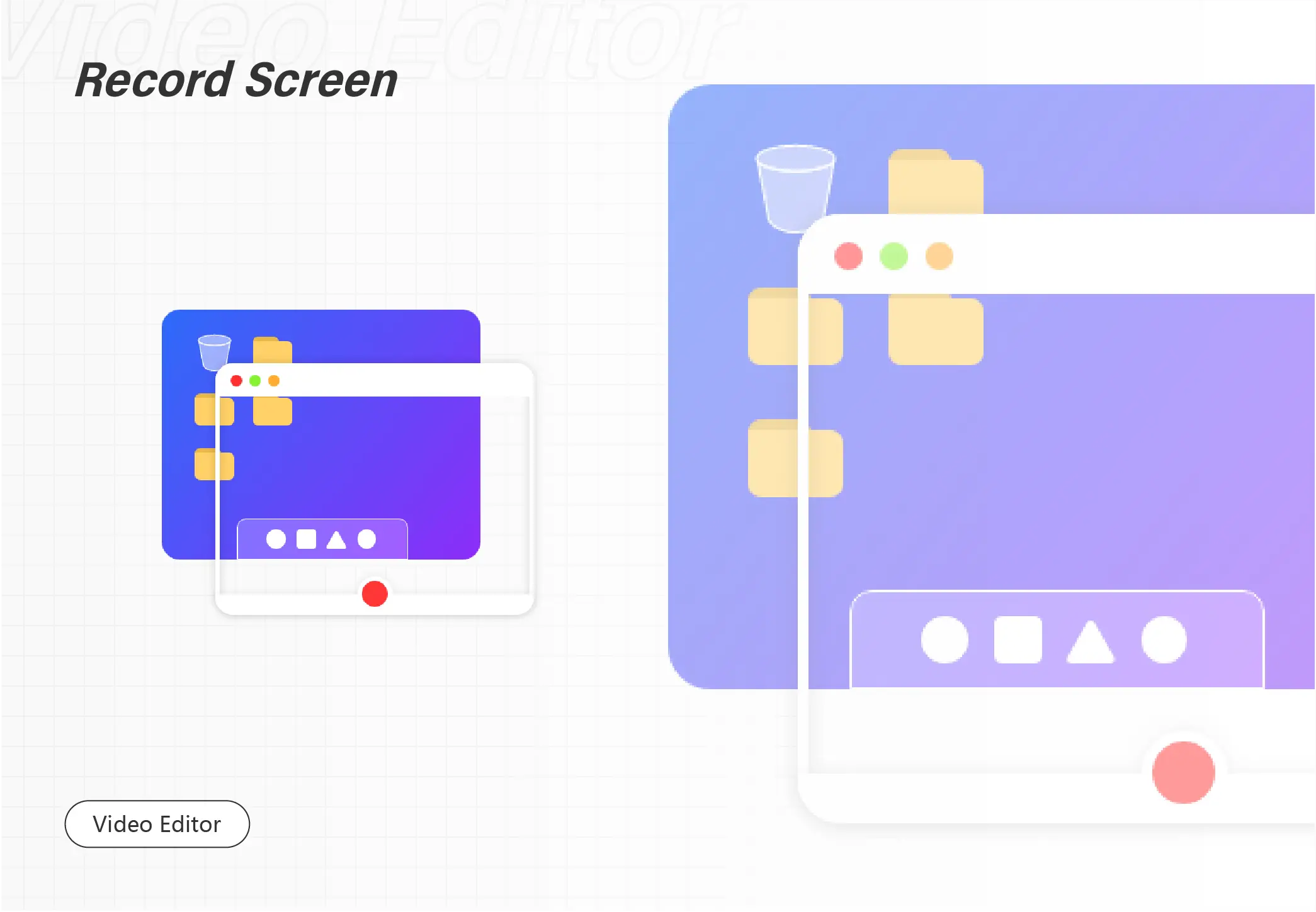 How to Record a Zoom Meeting Without Permission
In the past two years, remote meeting has become a mainstream phenomenon in today's society due to the impact of the Covid-19 pandemic. Schools have shifted to online classes, and international conferences have reduced offline communication to avoid contact. In this background, Zoom has become the most commonly used conference software. Even though the time has come to 2022, a majority of companies and universities still take the form of remote meetings and classes and continue to use Zoom as the main working tool. In order to review all the details of early meetings, it seems that recording them might be the best solution. That is why an increasing number of people are trying to figure out how to record a Zoom meeting.
Well, it isn't hard to record a Zoom meeting without permission. And a Zoom recorder is all. Here is a lightweight Zoom video recorder with complete functions. It is WorkinTool Video Editor – VidClipper. Now, let's check out how to use this Zoom recorder to make a meeting video for review.
How to Record a Zoom Meeting
Indeed, Zoom is a very practical online software for people to facilitate remote work during this period of pandemic time. Though it is great in many ways, some aspects might still put you in an awkward position. For example, the built-in Zoom screen record function is limited by some factors.
🎤

If I am the host
One feature of the recording function in Zoom is that only the host of the meeting can have the right to record, and have the right to permit other participants to record. You can directly use the web-based Zoom to join a meeting and record the meeting content or use its desktop application. The record button is right under the meeting screen.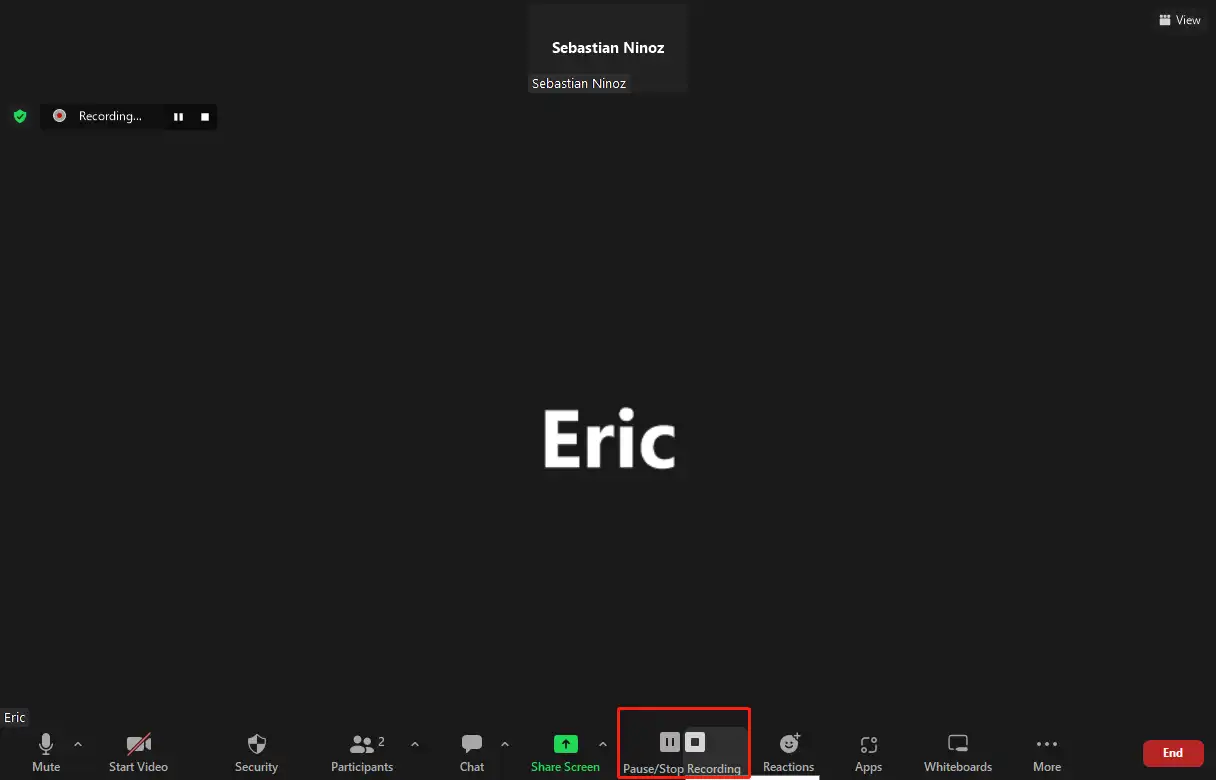 🎧 If I am not the host 
Well, if you are the host, the situation divides.
       ① I have the permission: As we have mentioned above, even if you are not the host, you can still use the Zoom screen record function, only if you can get permission in the application. For example, if you are a student and you are in the middle of an online class, you can ask for permission to record this class from the teacher or professor.
      ② I don't have permission: Though it is normal to ask the teacher to give recording permission, the circumstance may become awkward if you ask your boss to give permission to record a meeting. There is a chance that you might not get an answer because he thinks you can't focus on remembering details when the meeting is on. If that's the case with you, I'm sorry you can't use Zoom's recording feature.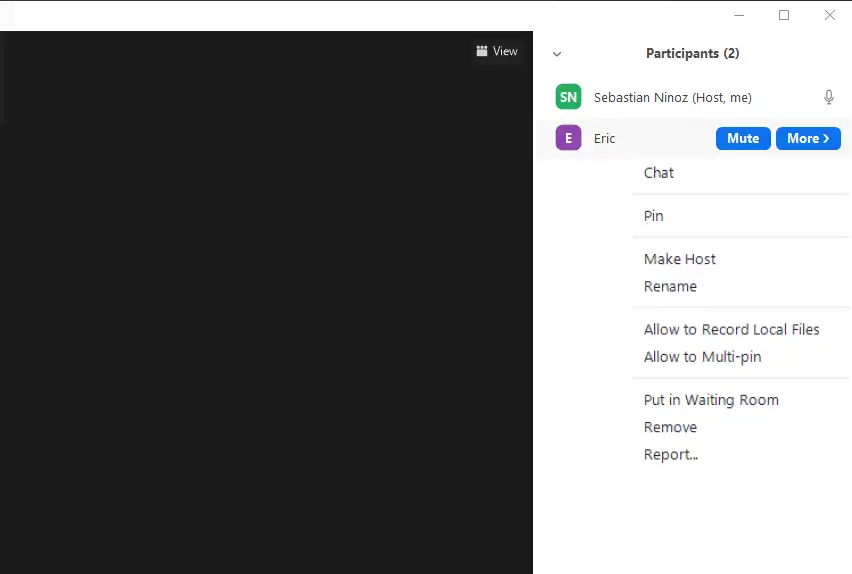 ---
How to Record a Zoom Meeting Without Permission
But don't lose heart, you can also use third-party software to solve the problem of how to record a Zoom meeting without permission. WorkinTool VidClipper is exactly what every Zoom user needs. No matter whether you are a host or not, recording a Zoom meeting is easy-peasy. You are allowed to use it to capture all the elements you want: screen, audio, and even webcam. Since you can directly select a certain area to record, you don't need any permission to capture what you want to keep during a period of time.
✨ Here's what you can do:
1. Open Zoom and WorkinTool VidClipper to wait for the recording. Click Screencast to access the recording page.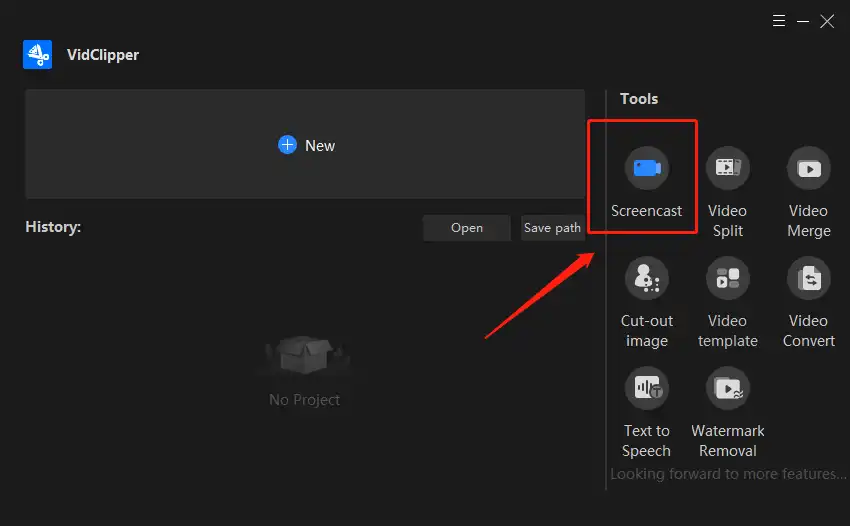 2. Here you can customize the screen recording settings.  You need to configure the settings of the screen record with audio. there are four sections for you to make it right.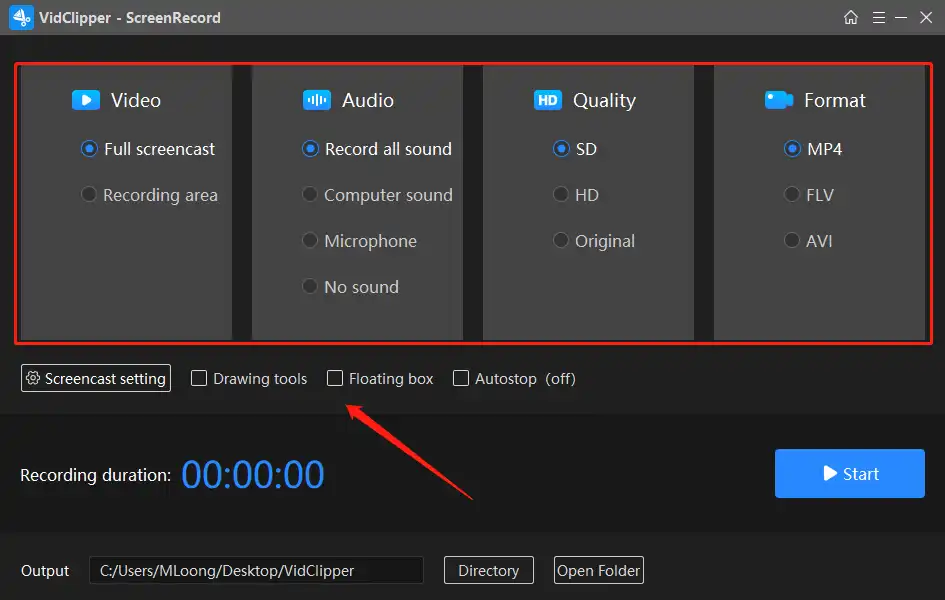 🎉 Basic Recording Options 🎉
Video 
Audio
Quality
Format

Full Screencast:

Record the entire screen of your PC computer. This includes all the elements that your screen has covered.

Recording Area:

When you choose this mode, you need to select a certain area on the screen to record. When the recording starts, only the selected position will be recorded.

Record all sounds:

All the audio that happens during the recording will be included. There will be sound from your computer, microphone, and the meeting of course.

Computer sound:

Only computer sound will be recorded during the recording.

Microphone:

You won't have any sound except what comes from your microphone. More used in voice production recordings.

No Sound:

If you want a mute video recording for later audio inserting, go select this option.

SD:

Standard video definition for 720P. AKA 1280×720.(fewer than one million pixels when multiplied)

HD:

A higher definition for video exportation. 1080P AKA 1920×1080. (about 2 million pixels)

Original:

You can keep the exact aspect ratio of your original video by deciding on this option.

MP4:

Set your output video format as MP4, suitable for lossy videos.

FLV:

Make the exported video recording in FLV format, good for short clips.

AVI:

Convert the screen recording video with audio to AVI format, fit for large and lossless videos.
3. Once you have done all the settings correctly to what you want. Click Start to record.
(Or you can use the hotkey ALT+F1 to start/suspend, and ALT+F2 to Stop.)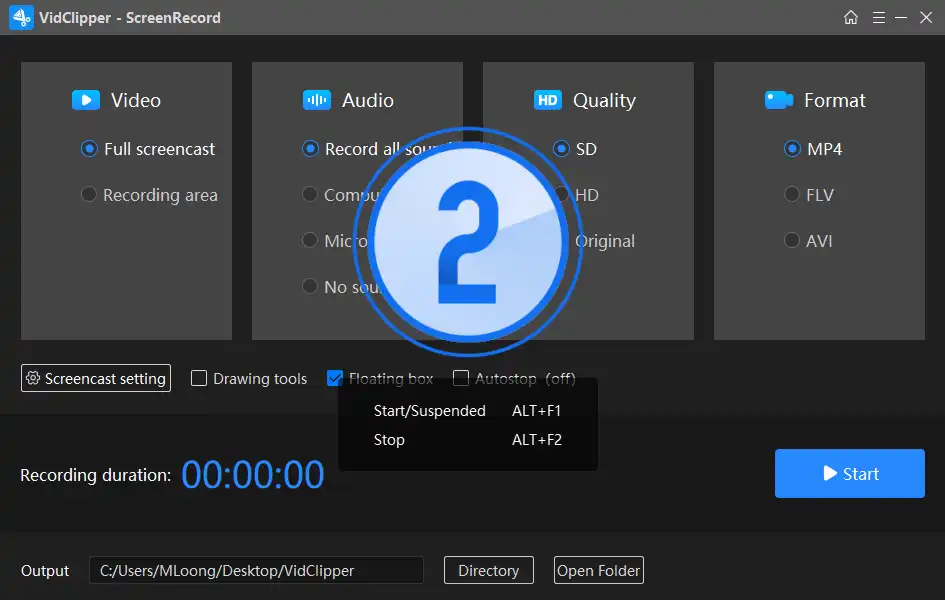 4. Once you are done recording, click Stop and your video recording clip will immediately convert to MP4, FLV, or AVI and save to your computer.
Additional Options.
You can decide if you want to hide your mouse movement or highlight the moving trace.
Auto-Hide: Select this option and then the setting box will automatically hide during the recording period.
Mouse Pointer: Here you can modify the mouse point settings, including adding clicking sound, adding color to the moving trance, and highlighting the mouse pointer.
Click Effect: Set a color effect when you left-click or right-click your mouse during the recording.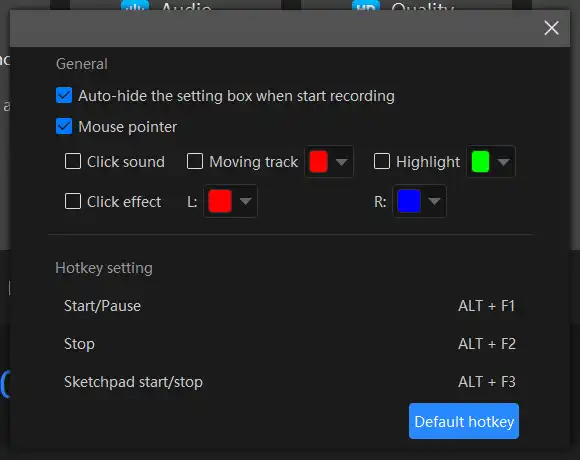 Automatically stopping is also on the menu waiting for you to experience it.
Recording Duration: You will need to set the duration time. You can see it as a countdown timer. When the time has come to an end, the recording will automatically stop.
Recording Complete: Make a recording setting when the screen recording finishes, you can make it "Do nothing", "Exit program", "PC sleep" and "PC shutdown".
Recording Frequency: It is also available to set a frequency to automatically stop the recording. You can make it "Only one time" or "Every time".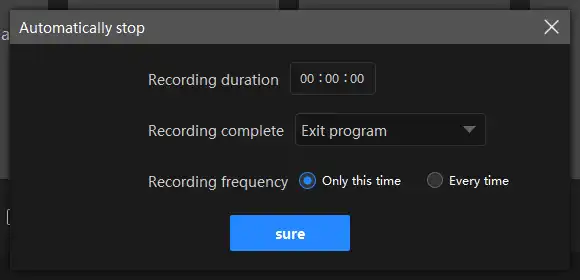 ---
More Advanced Features
In addition to the screen recorder feature of WorkinTool VidClipper. We shall say more than a video editor.
Conclusion
In conclusion, we have summed up the best way you could use to record a Zoom meeting without permission. Admittedly, if you can get permission or you are the host of a Zoom meeting, it is more convenient for you to use the built-in recording function. However, you can't always get lucky. This alternative method seems to be the best option that you can use to solve how to record a Zoom meeting under any circumstances using WorkinTool VidClipper.
Now, it is time for you to try these amazing functions of VidClipper. Go download and experience the magic yourself.
Products Reviews:
TrustScore
4
|
323
reviews