How to Record TV Shows without a DVR Free on PC
WorkinTool VidClipper can easily record TV programs and streaming TV shows. Just launch it, then set the recording area, sound, and quality of the output video, then start recording. It is feasible to edit during recording with numerous tools and make the recorded video with subtitles, texts, filters, etc. It is easy to operate with a flowing toolbar, and completely free of all functions and elements without any limits. Just download it right now. Its program is no more than 2 MB.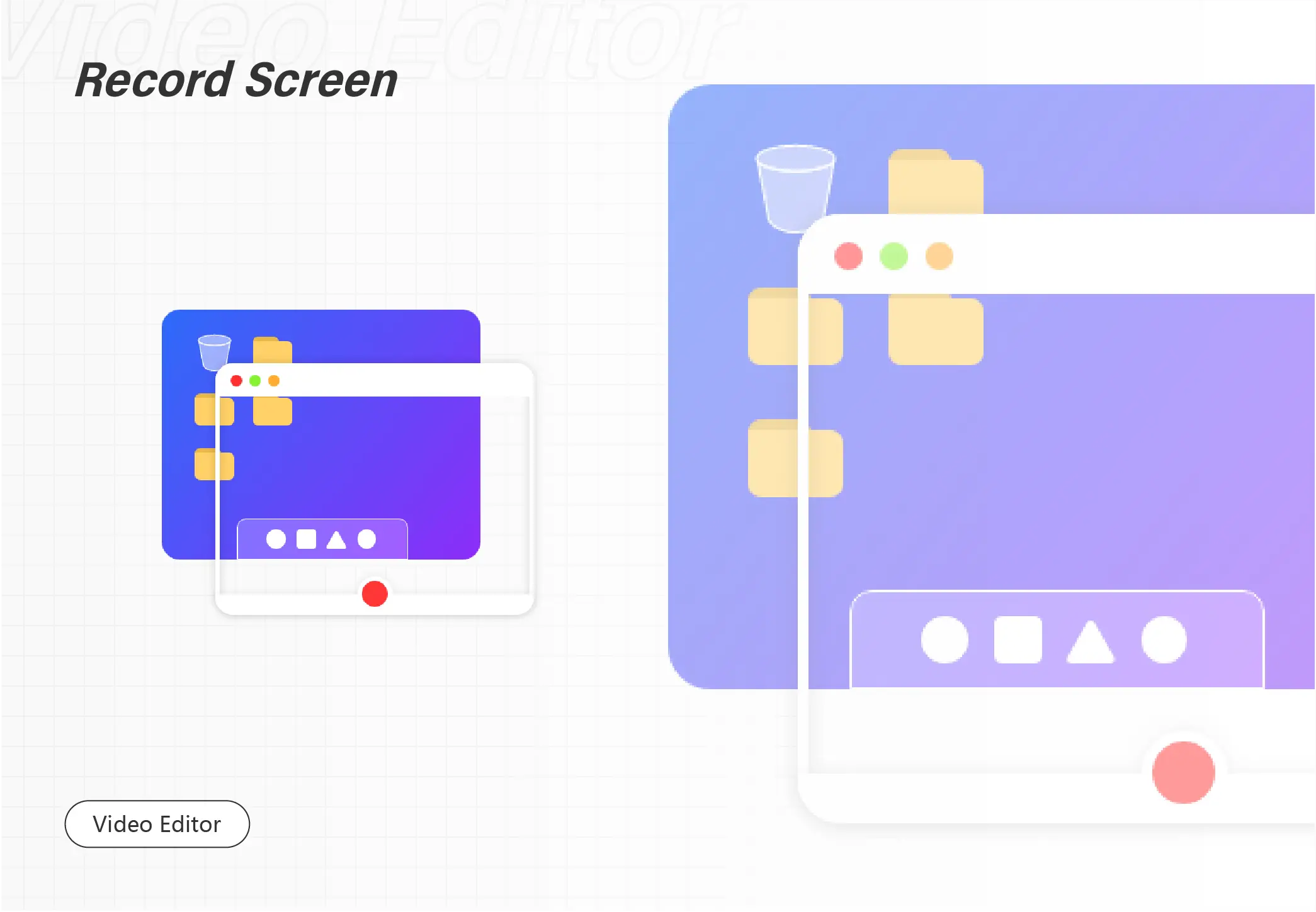 How to Record TV Shows without a DVR Free on PC
After heavy work, people usually choose to watch some TV programs as a way of entertainment. In the process of watching a program, there will always be some wonderful clips that are worth watching or saving for a second time. However, although television programs can be watched repeatedly on many video websites, they do not support downloading and saving them for free. In addition, some live TV shows don't provide playback videos, only one chance to watch. In these cases, you need to screencast television programs and record streaming TV shows to watch later.
There are many ways to save TV programs, such as using USB transmission, saving through a DVR recorder for TV, using TV show recorder software, etc. This post will mainly focus on how to record TV shows without a DVR on your computer for FREE. I'll offer you the easiest tutorial for capturing a screen with effective screen recording software.
Record TV Shows with Desktop Screen Recorder
The advantage of using professional recording software to save TV shows is that not only can you record video easily, but you can also customize the content after recording, such as adding subtitles, background music, and filters.
WorkinTool VidClipper is one of the best free screen recording software that is in favor of nearly all video platforms, like Netflix, YouTube, Discord, etc. Like YouTube, you can't download videos directly, so you can record shows on YouTube TV with it. It is completely free for you to use, no matter its functions or its provided elements.
One prominent merit is that it is a multi-functional integrated video recording and editing tool that integrates computer screen recording, video post-production, and video format conversion. It not only meets the user's needs for multimedia recording such as PC screen, streaming video, sound source, etc. in HD but also creates more possibilities for further editing the video. Not only can you add lines, texts, highlighters, shapes, etc. to the recorded video during the recording process; but can further improve and optimize the video content when editing, such as adding various types of transition effects, switching between rich filters at will, and equipping videos with exclusive subtitles, background music, etc.
✅ How to Record TV Shows with WorkinTool VidClipper
Here is a detailed tutorial about how to record TV shows or live stream TV programs with WorkinTool VidClipper.
Step1. Launch the software, then select Screencast on the main page.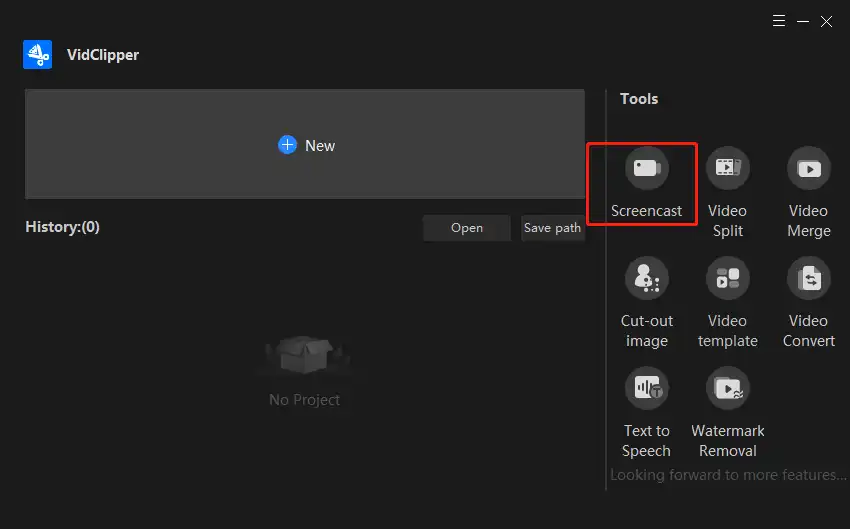 Step2. Set the recording sound, quality, format, and saving path of the exported video.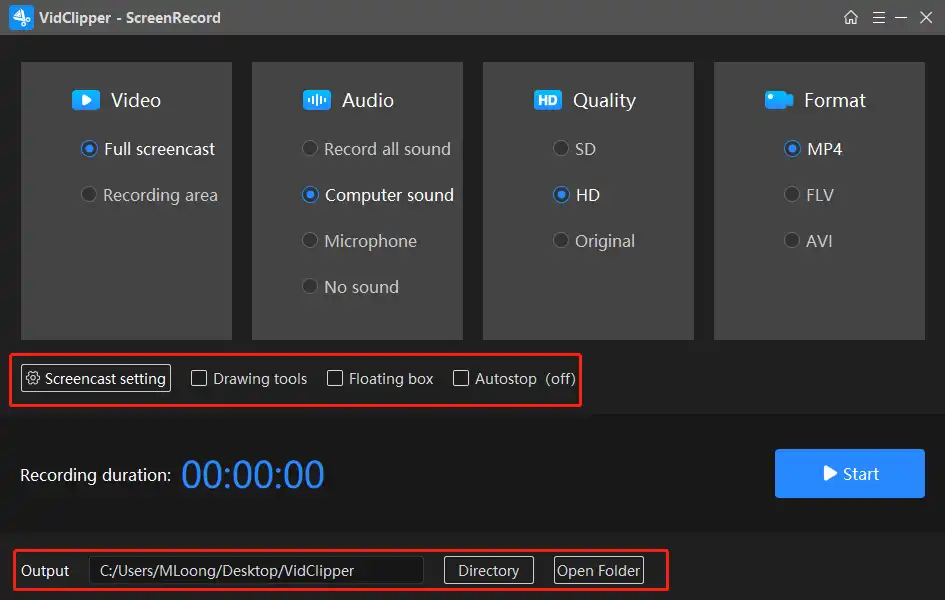 Step3. Click Start to record. There is a flow bar so that you can stop recording or edit the recording video with lines, brushes, highlighters, text, etc.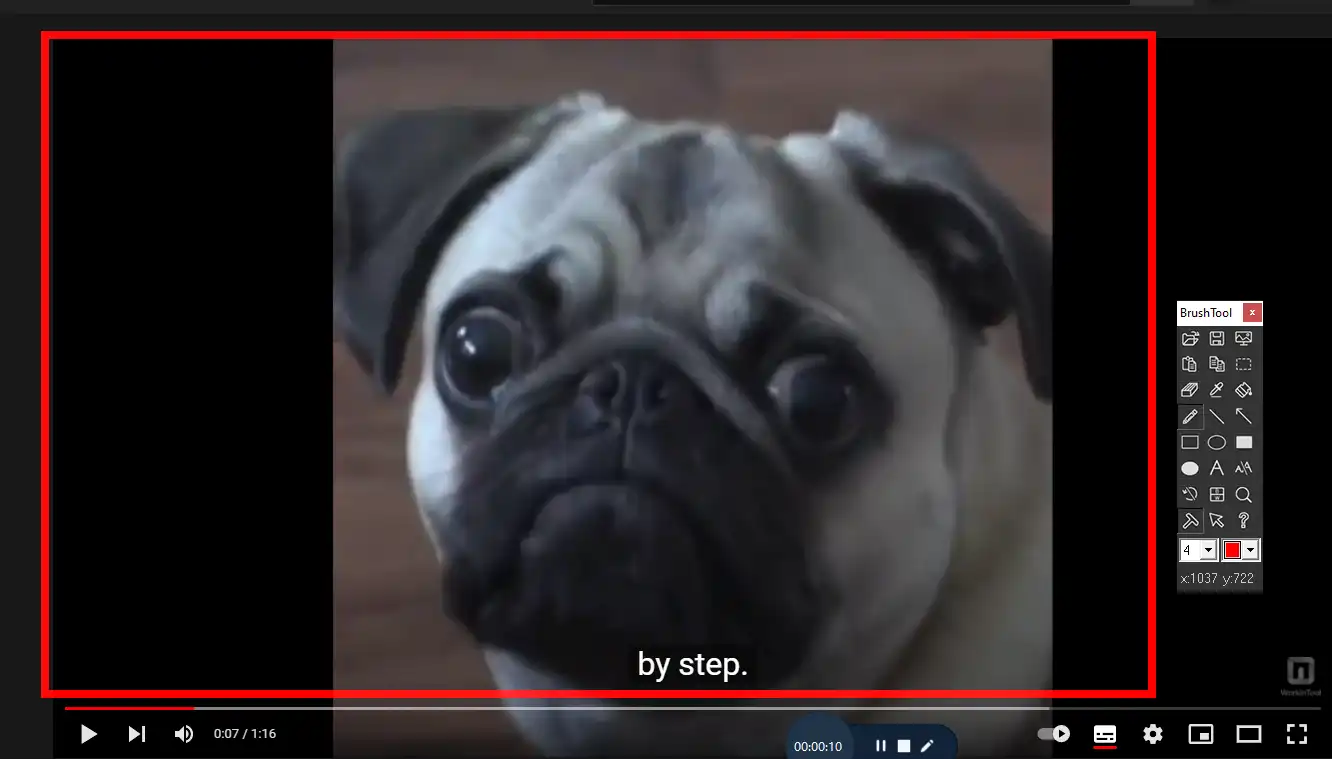 Step4. Open the recorded video by clicking Play, or upload it to edit directly by tapping Add to clip.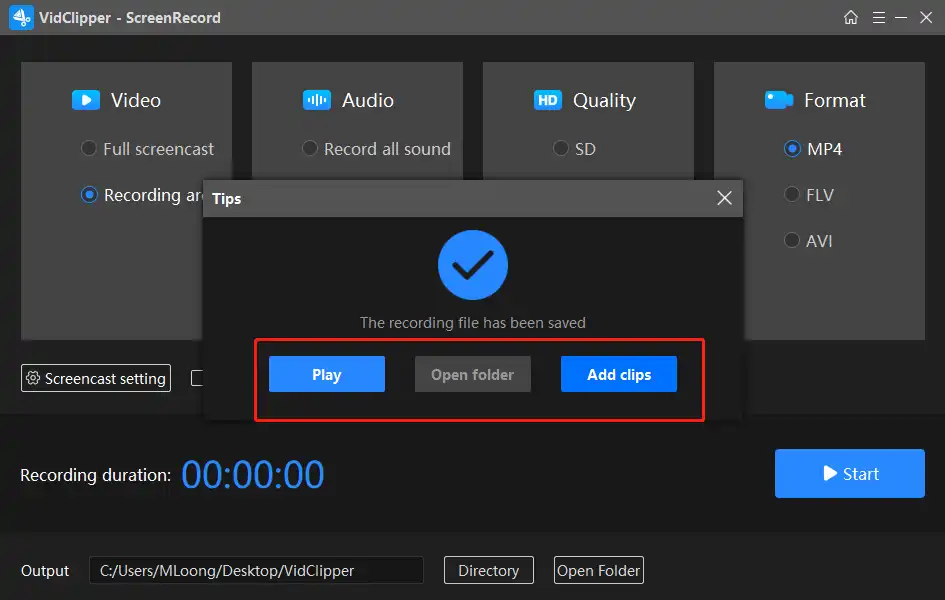 Other Functions of WorkinTool VidClipper
Record TV Programs with Chrome Extensions
Chrome Web Store provides many built-in applications based on the browser itself. You can find relevant application plug-ins and download and use them according to your needs. These extensions in Chrome will save you from downloading additional desktop software. However, the disadvantage of this method is that the recording function provided is relatively simple. It is not in favor of editing the recorded video. Moreover, some of them have limits on the recording time and use times, you may spend some time selecting one of them.
SERE. IO from Chrome is what I pick from numerous screen recorder extensions. It realizes recording screen videos with Microphone and system sound. But it doesn't support recording of the screen and camera at the same time right now. It is free to use and download the recorded video. In addition, it is highly rated in Chrome Web Store and has many followers. I also haven't found any limitations in using it. But as I mentioned before, it can only be used to record TV shows on your laptop. Edit and trim recorded videos that are not available.
✅ How to Capture PC Screen with Chrome Extensions
Step1. Open it in Chrome, then click Add to Chrome.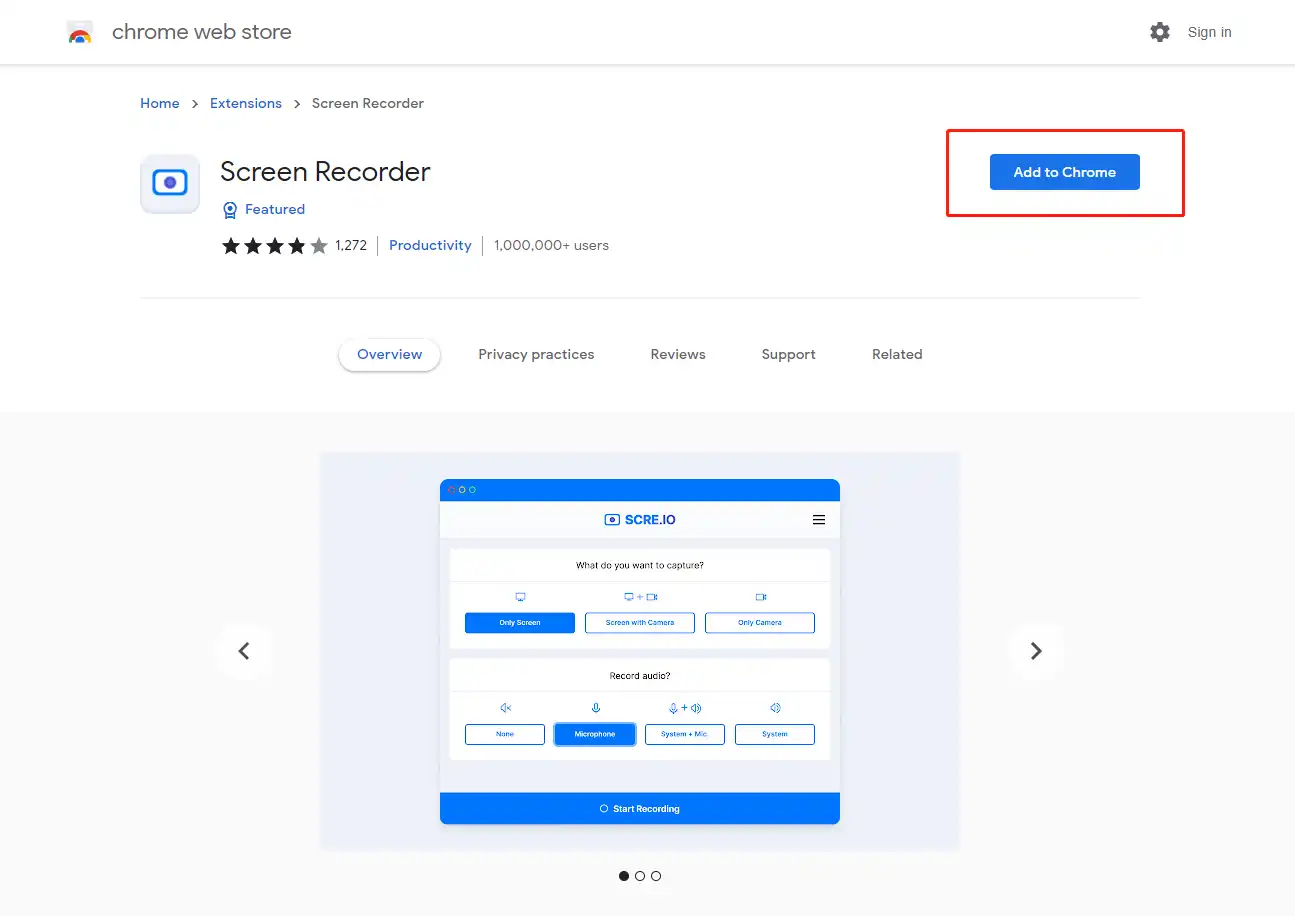 Step2. Launch it by tapping the extension icon.

Step3. Set to record screen with system sound. Then open the TV show that you want to record.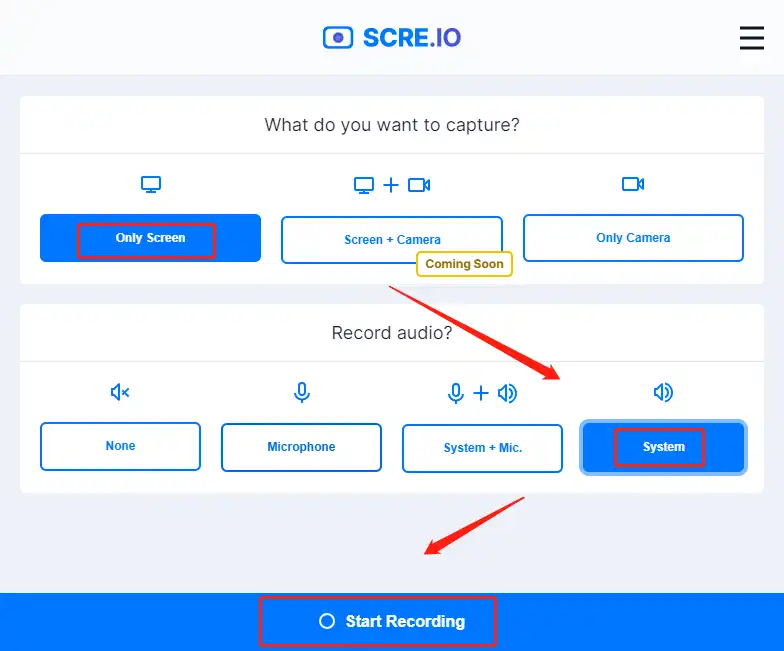 Step4. Click Start and choose to record the entire screen., then click share to start recording. You can stop it by clicking on the stop icon in the flow bar.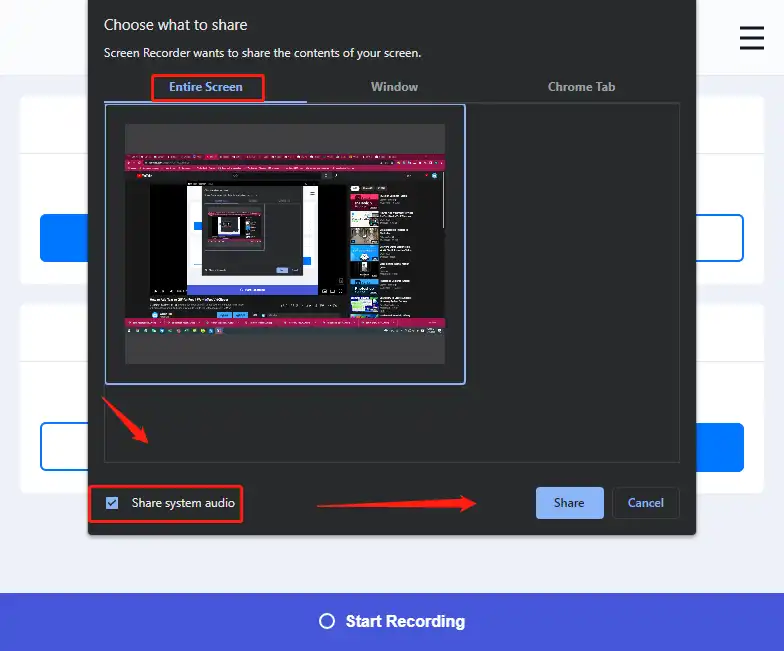 Step5. Check the video, then save it to your folder.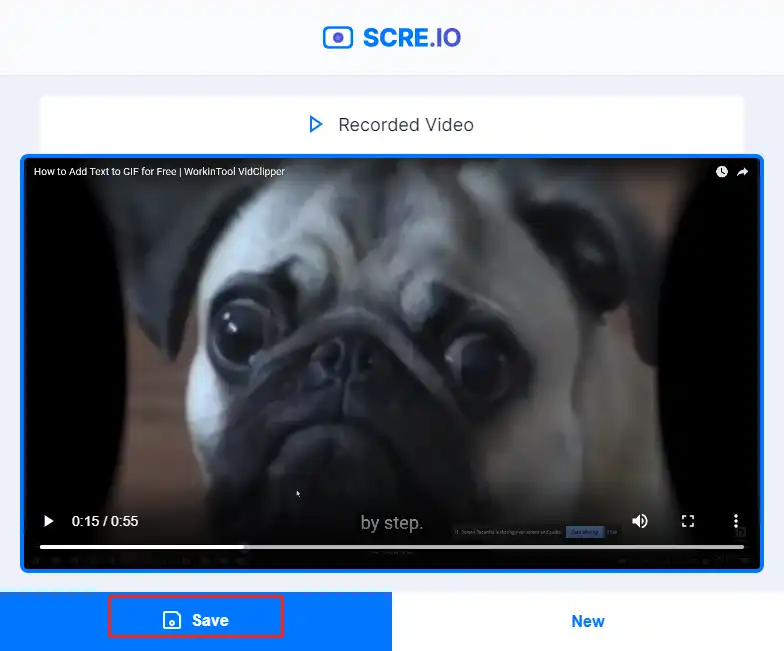 Note: This screen recorder extension will also record the scene of expanding the video to full screen. It doesn't matter if you want to watch it later yourself, but for sending it to others, you may have to trim it.
🌟 Which Way is Better?
Both the two ways that I introduced can record TV shows on your computer for free. But their focus and outstanding advantages are different.
As for WorkinTool VidClipper, its salient advantage is that it can record television programs in HD, and edit the recorded video during and after recording effectively. Your tangled point may be that it needs to be installed, but don't worry about that, for its program is lightweight and within 2 MB. In addition, it can be used without the internet as well.
As for the Chrome extension, the benefit of it is that it needs no installation, just open the web page. However, its function is rather simple, and can only record the screen. Furthermore, there is no buffer time when it starts recording the screen, and the process of opening the program will also be recorded. That may be a hassle for you.
In a word, after comparison, I prefer WorkinTool VidClipper as a TV show recorder. No matter if you want to record programs, live streaming shows, PC screens, and more, it indeed works well.
Products Reviews:
TrustScore
4
|
323
reviews