How to Record Lectures on Laptop/Phone for Free
Want to record lectures to review or watch later. Have a free trial of WorkinTool VidClipper. Not only can it export the recorded video in HD, but it can also add notes to the lectures during the recording process. It also supports trimming videos, adding text, subtitles, background music, and more to videos. It is powerful but lightweight (the program is within 2 MB). Download it for free right now!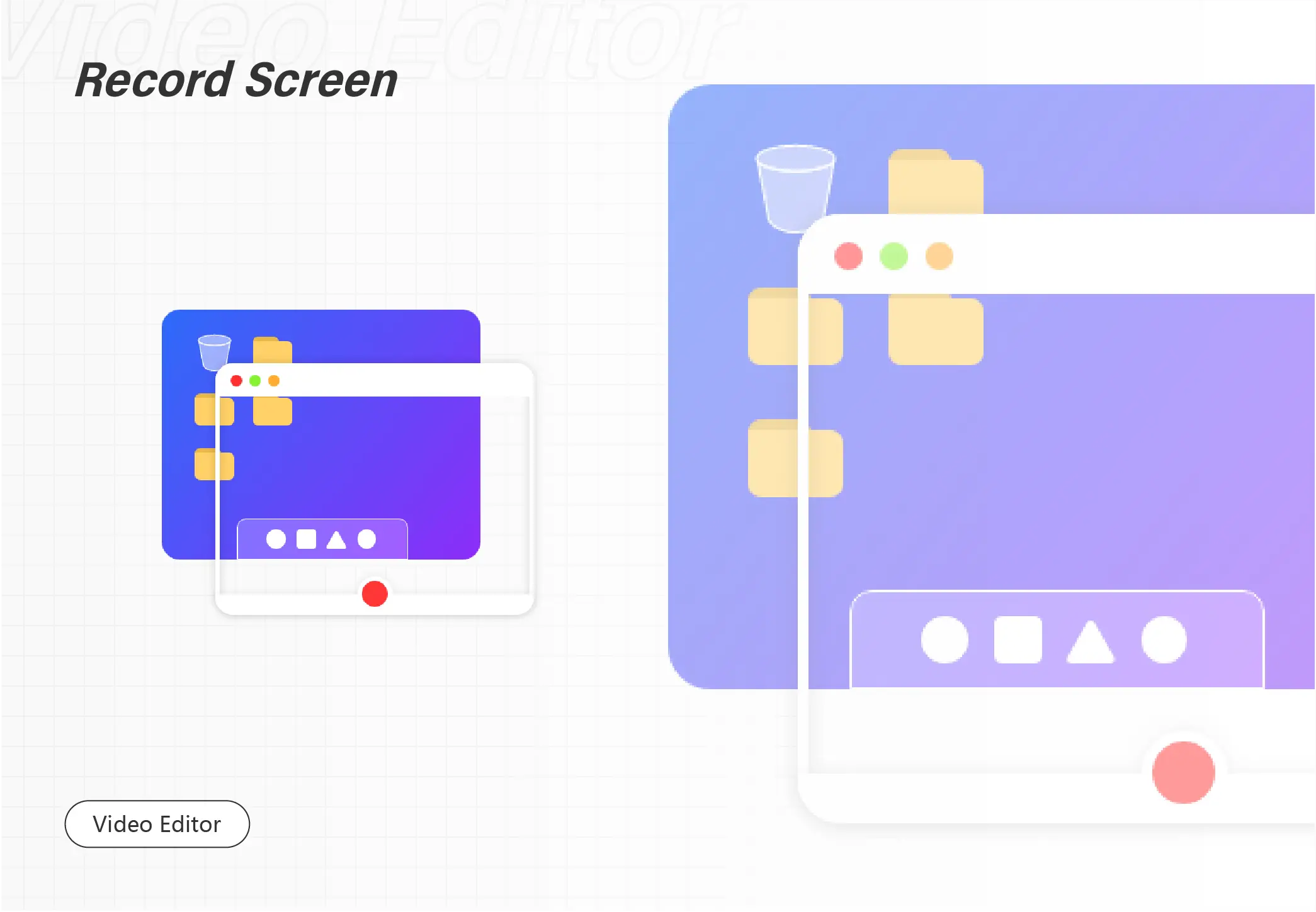 How to Record Lectures on Laptop/Phone for Free
Online classes are a popular way of taking classes at present, especially when the epidemic is severe. In the traditional way of class in the past, we should be punctual in the teacher's class. The current form of online courses reduces the space constraints of courses, but meanwhile, it affects the quality of classes. So, what should students do if they sometimes don't have time, or want to review the course later? Or what should teachers do if they want to record extra teaching videos to help students comprehend the key points? Today, I'll elaborate on how to record lectures on a laptop or mobile device for FREE. Hope it can give you some aid.
How to Record Lectures on Your Computer
📌 Record Online Video Lectures on Windows with WorkinTool VidClipper 
It is best to use professional screen recording software to record online courses on a PC. WorkinTool VidClipper is recommended. It is suitable for the Windows system. It provides a variety of screen recording modes and supports full-screen recording, area recording, camera recording, game recording, sound-only recording, etc. Sometimes, we need to take notes in class, and we can also use the annotation function in the software during the recording process. In addition to the screen recording function, there are also special functions such as timed recording, watermark removal, and clip recording. It is a high-definition video recording software that fulfills recording computer screens, entertainment games, online courses, and other content and platforms.
How to record lectures and live stream courses with WorkinTool VidClipper.
Step1. Launch WorkinTool VidClipper, then click Record Screens on the home page.
Step2. Set up the recording area and audio, then decide the quality (HD, SD, or the original clarity) and format (MP4, FLV, or AVI)  of the output video.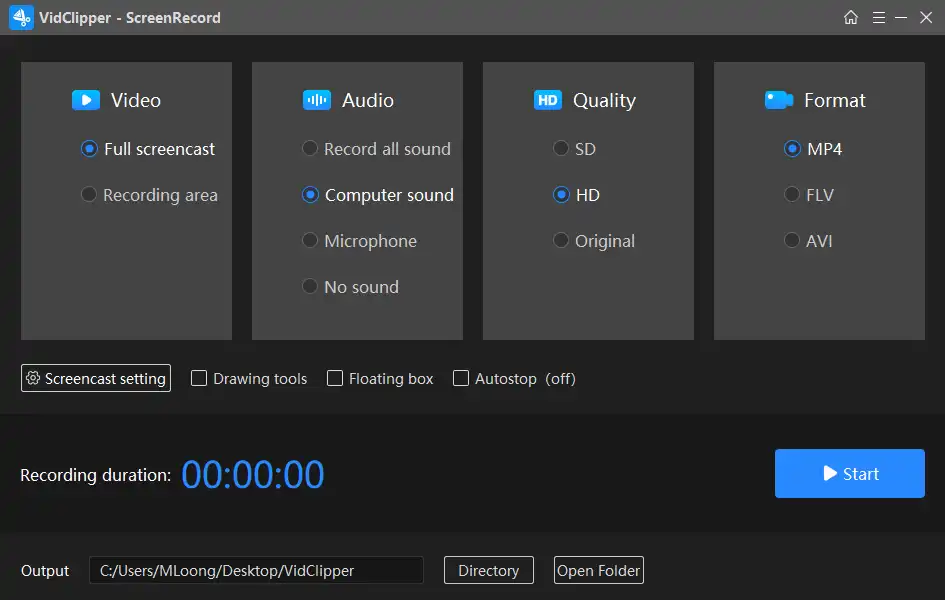 💡 Note: Auto-stop is available. You can set a time to stop by turning on the auto-stop button. With this function, you don't need to wait until the class is over.
Step3. Open the lecture you want to record. Then press Start. There will be a flow bar during the recording process, so you can stop recording or edit the video with the brush, line, shape, etc.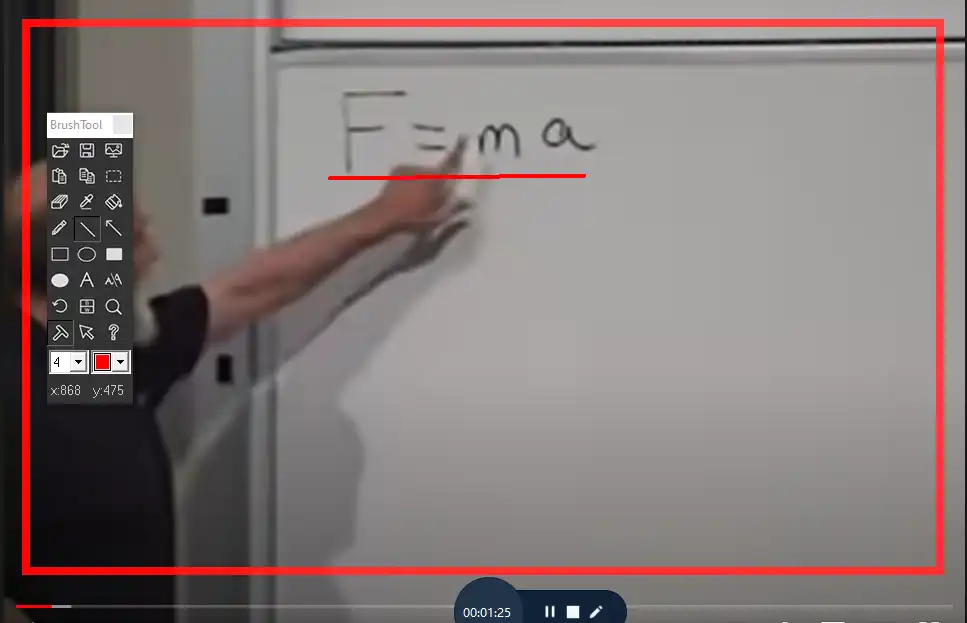 Step4. Play the recorded course to check, or select Add to clip to post-produce it.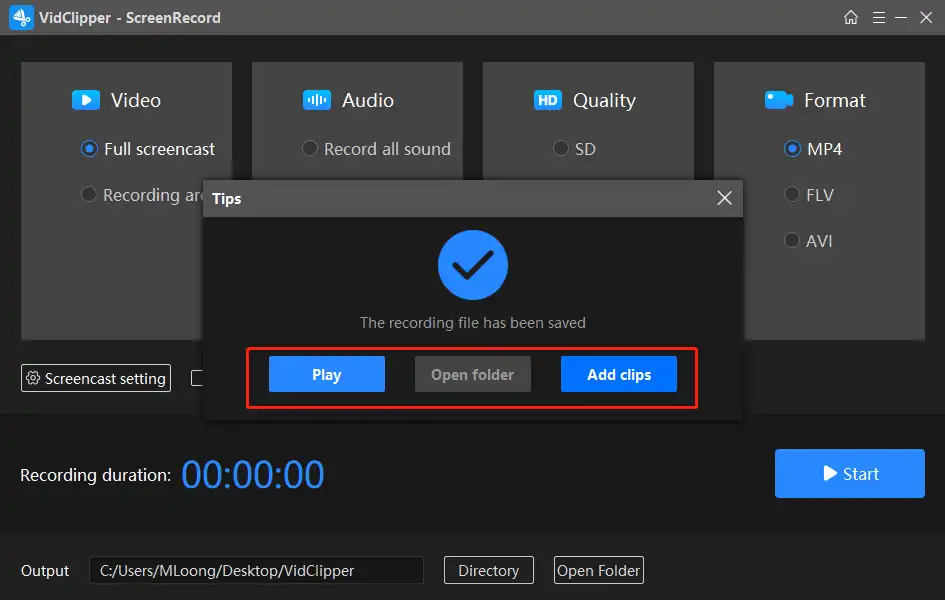 Why Pick WorkinTool VidClipper
In the market, there are plenty of screen recorders. What makes WorkinTool VidClipper outstanding among them is that it is endowed with numerous advantages. Here are its concluded key features that you can refer to.
| | |
| --- | --- |
| Free with no limits | It is a powerful edit that is designed for free. There are no limits to the recording times and use time. |
| HD output | You can export the recorded lecture in HD using WorkinTool VidClipper. High quality will give you a better viewing experience. |
| Multiple modes | You can choose to record the full screen or a specific area, record with system sound, microphone voice, or both. The output quality and format of the recorded video are optional as well. |
| Post-edit available | WorkinTool VidClipper provides a variety of useful video editing tools. After recording, you can: |
| User-friendly | Its operation is quite simple. Even beginners can record lectures with it with no effort. With its auto-stop function, you can spend time doing other missions. |
📌 The Best Way to Record Lectures on Mac – with QuickTime Player
QuickTime Player is a multimedia application developed by Apple that can handle various formats of digital video, pictures, sound, panoramic images, and interactions. It's a video player but with more features than most since it can act as a video editor. Its powerful multimedia technology lets you watch Internet videos, HD movie trailers, and personal media productions in a wide variety of file formats, and exceptionally high quality to enjoy these. QuickTime uses H.264 video compression technology to provide beautiful, clear HD video while using less bandwidth and storage space. Moreover, QuickTime is not just a multimedia player, but it also has powerful video recording/editing functions.
Now let's see how to record lectures on Mac with QuickTime Player.
Step1. Launch QuickTime Player on your computer, then decide on the saving path and whether to record with sound or not, etc.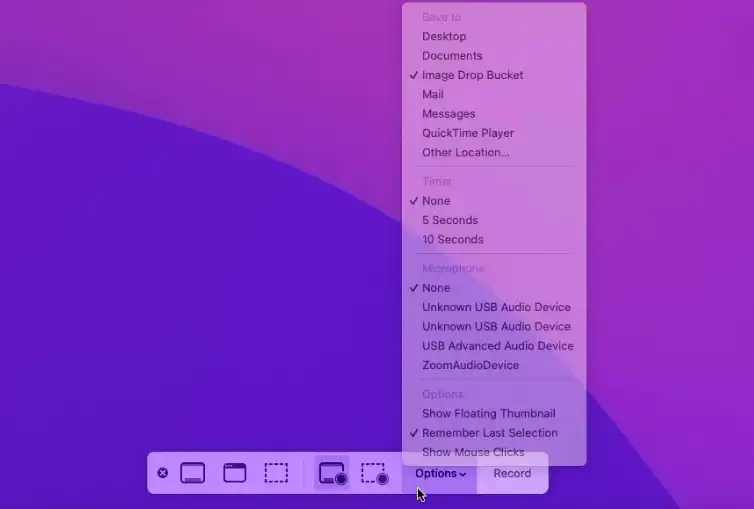 Step2. Click the screen recording icon to start recording the screen.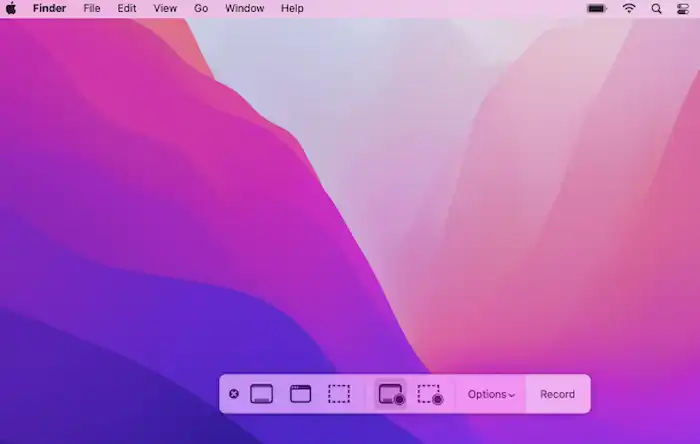 Step3. Press the red recording button again to stop, then the recorded video in MOV format will be saved directly on your computer.
How to Record Lectures on Phone & iPad
If you are watching the online course on a mobile phone or iPad, then I recommend you use the built-in function of these devices to record online lectures. iPhone and iPad with iOS 14 and above have their screen recording tools, which can create screen recordings and capture sound. Likewise, current Android phones come with built-in screen recording tools as well.
Step1. Open the control panel to find the screen recording icon, if not, go to settings to add it to the control center.
Step2. Click the recording button, and turn on the microphone if needed, then open the lecture you want to record.
Step3. Once the class is over, open the control panel again and paste the recording button to stop capturing the screen. The recorded video will be saved on the photo album directly.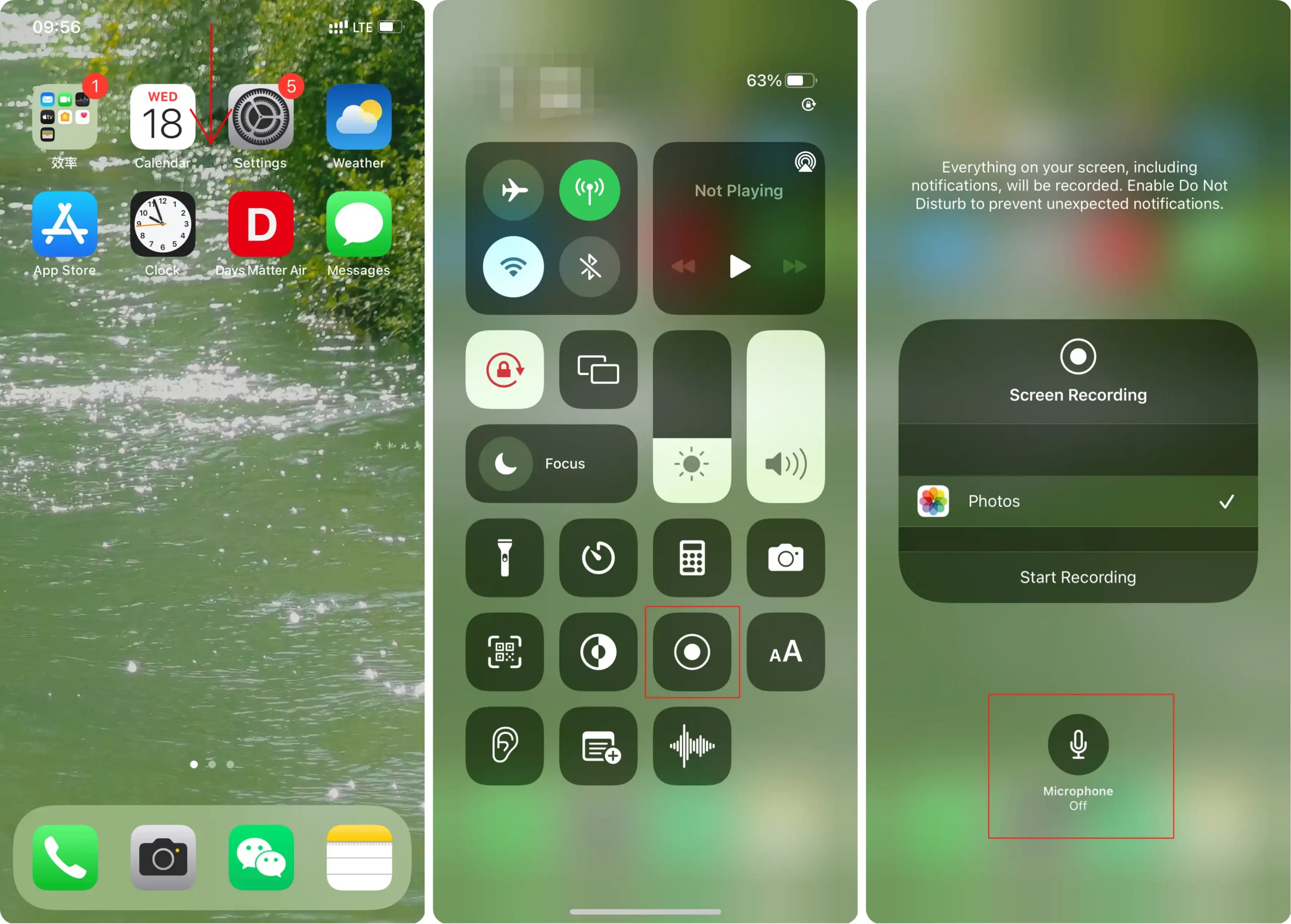 Wrapping Up
In this post, I have shown you how to record lectures on Windows, Mac, IOS, and Android step by step. Although many screen recording tools come with the system, I still prefer professional screen recorder software. The screen recording tool that comes with the system often has a single function. This free, effective, and powerful lecture recording software, WorkinTool VidClipper, can also fulfill editing of the video during and after recording. It is utterly free to download and use. And its counterparts in macOS and mobile phone systems are exploring right now, which you can look forward to.
Products Reviews:
TrustScore
4
|
323
reviews